It might feel like elite racing drivers are getting younger and younger, but earmarking a 16-year-old to be your future IndyCar driver still seems extreme.
That's exactly what Ed Carpenter Racing – a team that can lay a claim to helping Josef Newgarden on his path to becoming one of the series' best drivers – has done by announcing Josh Pierson as a development driver with the goal of getting him to IndyCar by 2025.
Still, if there's any driver in North America capable of dealing with that expectation placed on their shoulders, it's Pierson. After all earlier this year he became the youngest driver to ever compete at the Le Mans 24 Hours in its almost 100-year history.
Outside of Le Mans he won his LMP2 class at Sebring and finished third in the World Endurance Championship in 2022, and made his single-seater debut in 2020 when he was 14.
So if there's any driver capable of dealing with the expectation, it's Pierson, who claims he's been driving karts since the age of two and although he might be 16, relatively, he's been competing for so long already.
"I think there's two ways of looking at it, right? You can say that it adds pressure because it puts a target on my back," Pierson tells The Race in an exclusive interview – which, by the way, was incredibly insightful and seemingly well beyond his years, without wanting to play the stereotypical role of the patronising hack.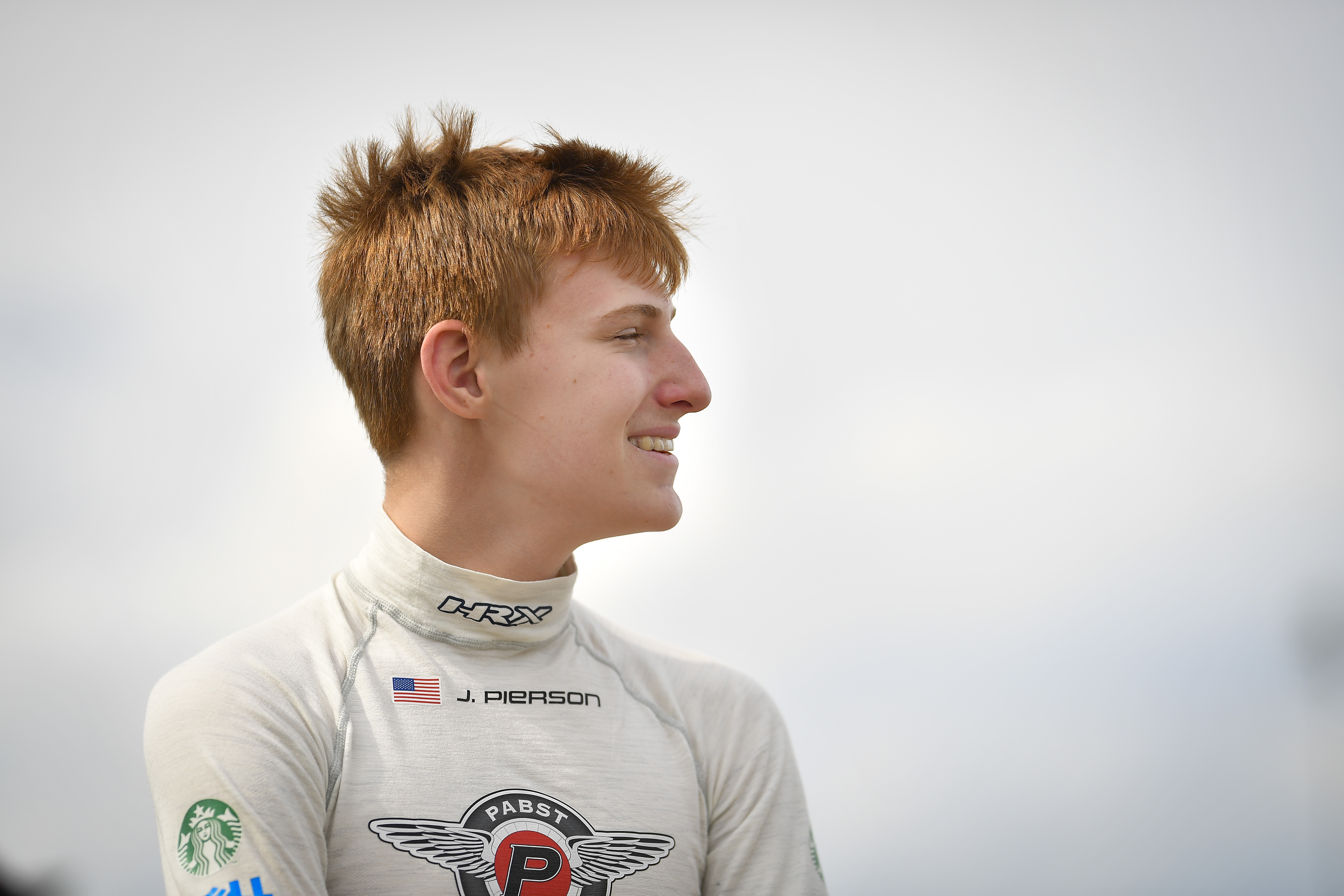 "I'm sure there's going to be a lot of people that are wondering, well, how come Josh has signed and not someone else, which is a valid comment. But I think in my case in general, I look at it as something that it's nice to have a clear path.
"I think I compare it to junior formula sometimes, especially when trying to find a path into IndyCar or into Formula 1, it can kind of be like the same feeling as being lost in the woods, right?
"You're looking for a way out and it's difficult to find that. But in what I've done with Ed Carpenter, they've given me a path to walk on, to make it out."
ECR has been an interesting team to watch in recent seasons, especially since the arrival of Rinus VeeKay in 2020 triggering the attention of the paddock.
His results have been lacklustre at times but a win at the Indianapolis road course in 2021, and the team's constant speed at the Indy 500, usually make it a strong option for drivers at any stage of their careers.
It might not be considered one of the top teams capable of week-in-week-out success, but there's potential to shine when you have the ability to do so.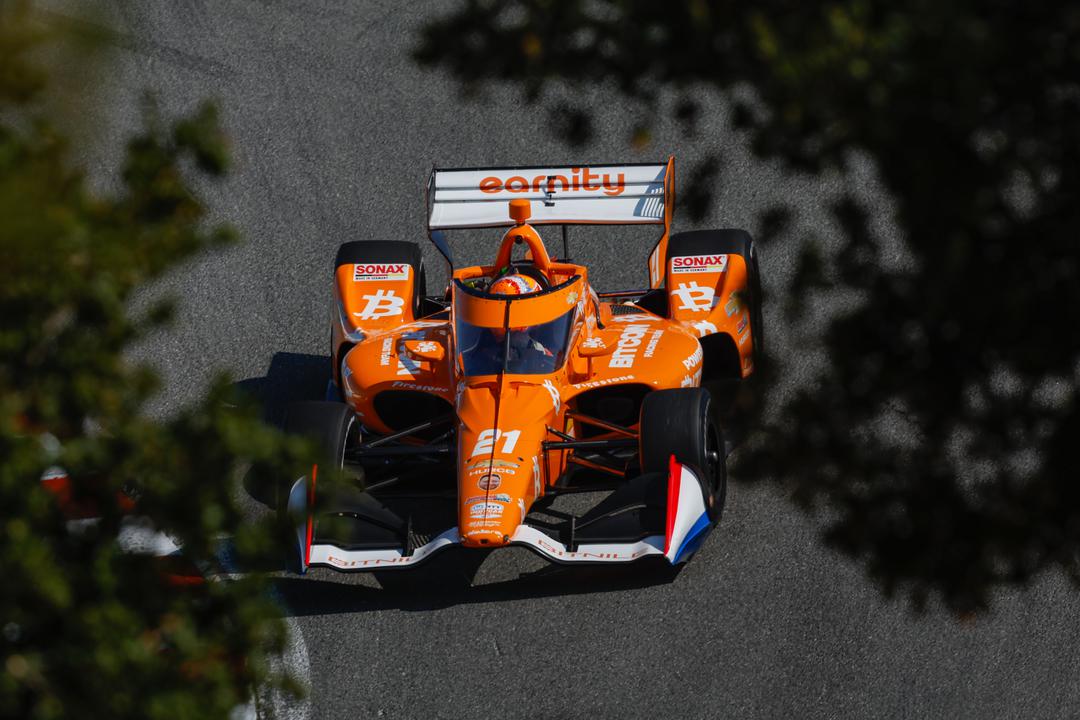 Asked why he'd chosen to sign with Ed Carpenter and his eponymous team for this opportunity, Pierson said: "I think he runs a really solid program.
"He's not considered as the Penske or the Andretti or one of the…I don't wanna say top teams because I think all the IndyCar teams are top teams in a sense, that are capable of winning.
"But I think from an outside perspective, he's not considered a top team.
"But definitely I would say an underrated team that is a solid operation, they have great oval cars, they run well at the Indy 500 every year and in general they're capable of winning races, as we've seen with Rinus VeeKay at the Indianapolis Motor Speedway.
"So I think it's just this whole operation is a good starting point for me to be able to segue into my IndyCar career.
"I think that Ed has done a fantastic job when it comes to nurturing talent, when you look at guys like Rinus VeeKay and Josef Newgarden.
"I think he's done a great job of nurturing talent. I'm looking forward to seeing what I can learn from him and the team and I think that it's going to be a good home for me for the next couple of years."
Before that, Pierson will step up to Indy NXT (Indy Lights' new name) next season for a part-time campaign with the team that won the championship in 2022, HMD Motorsports with Dale Coyne Racing. He'll then step up to racing full-time in the series in 2024.
But that path has come from the relatively unusual route of a year in sportscar racing – where he'll return to during 2023 with his United Autosports team alongside his partial Indy NXT campaign.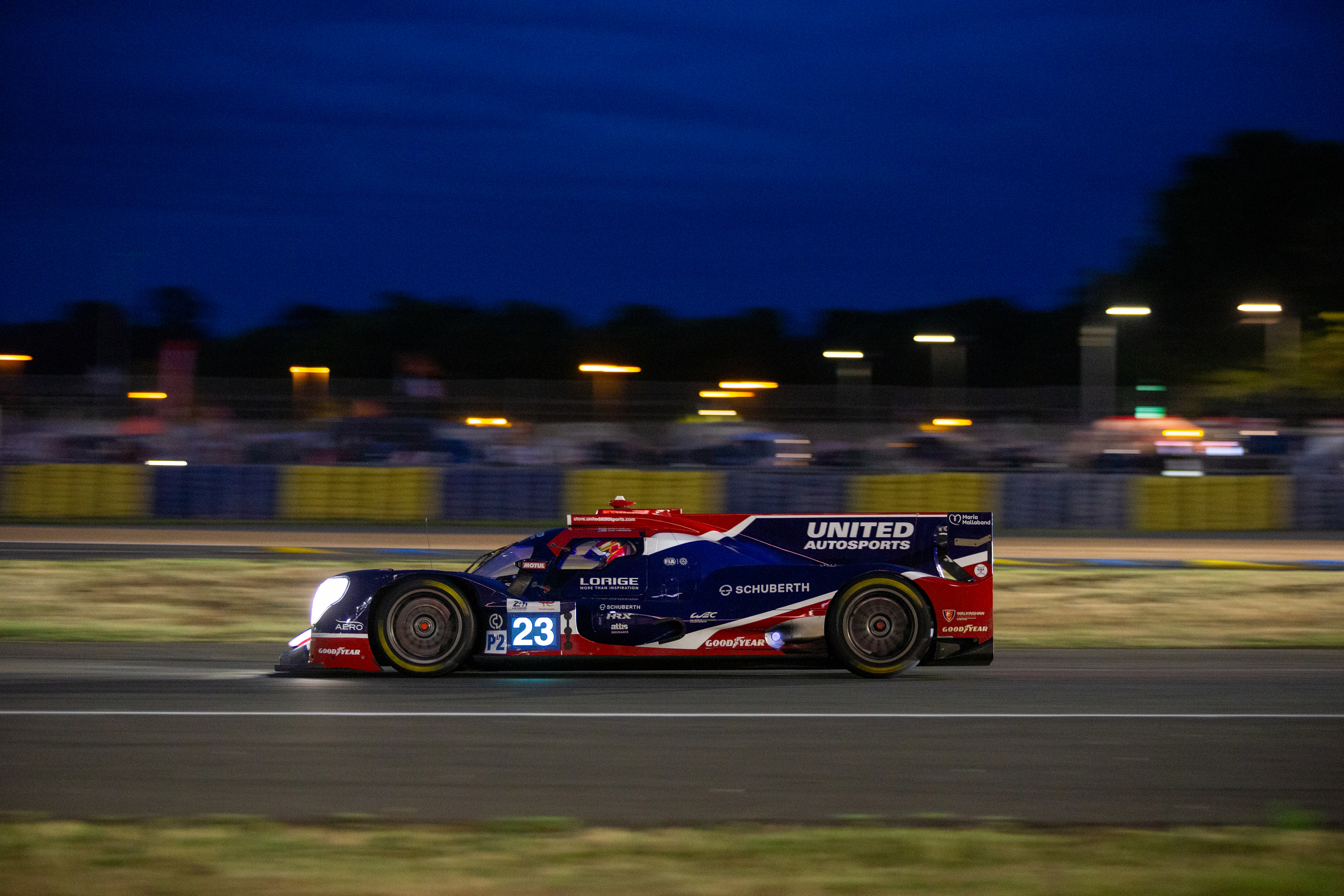 "I think IndyCar was always my dream, was always my goal," he says.
"The sports car side of things was brought up by my driver coach Steven Simpson, he was talking about, 'hey, you should pursue this' and I thought it was crazy at first because he brought the idea of, 'we should go do Le Mans'.
"Being my first year of USF and all that [2020], I thought it was crazy. But, after testing the car and driving the car, and I think surprising everyone in how I did at the United [Autosports] test and then receiving two contracts for WEC and IMSA, it was kind of a no-brainer, where to go.
"I think junior formula in general, I could have gone to Indy Pro 2000 or I guess it's known now as USF Pro 2000. But I think it was always the better decision to go with the sportscar route.
"I think sportscars is something that I'll continue to do in my career for a long time. Look at the big IndyCar drivers, they all have an appearance at Daytona or at Sebring and they're all doing the endurance racing on the side."
Sportscars isn't always the first destination for young drivers. It can be a home for those who have failed to impress in other series, or who haven't had the backing or the right equipment on other ladders to excel and have found a home in long-distance racing instead.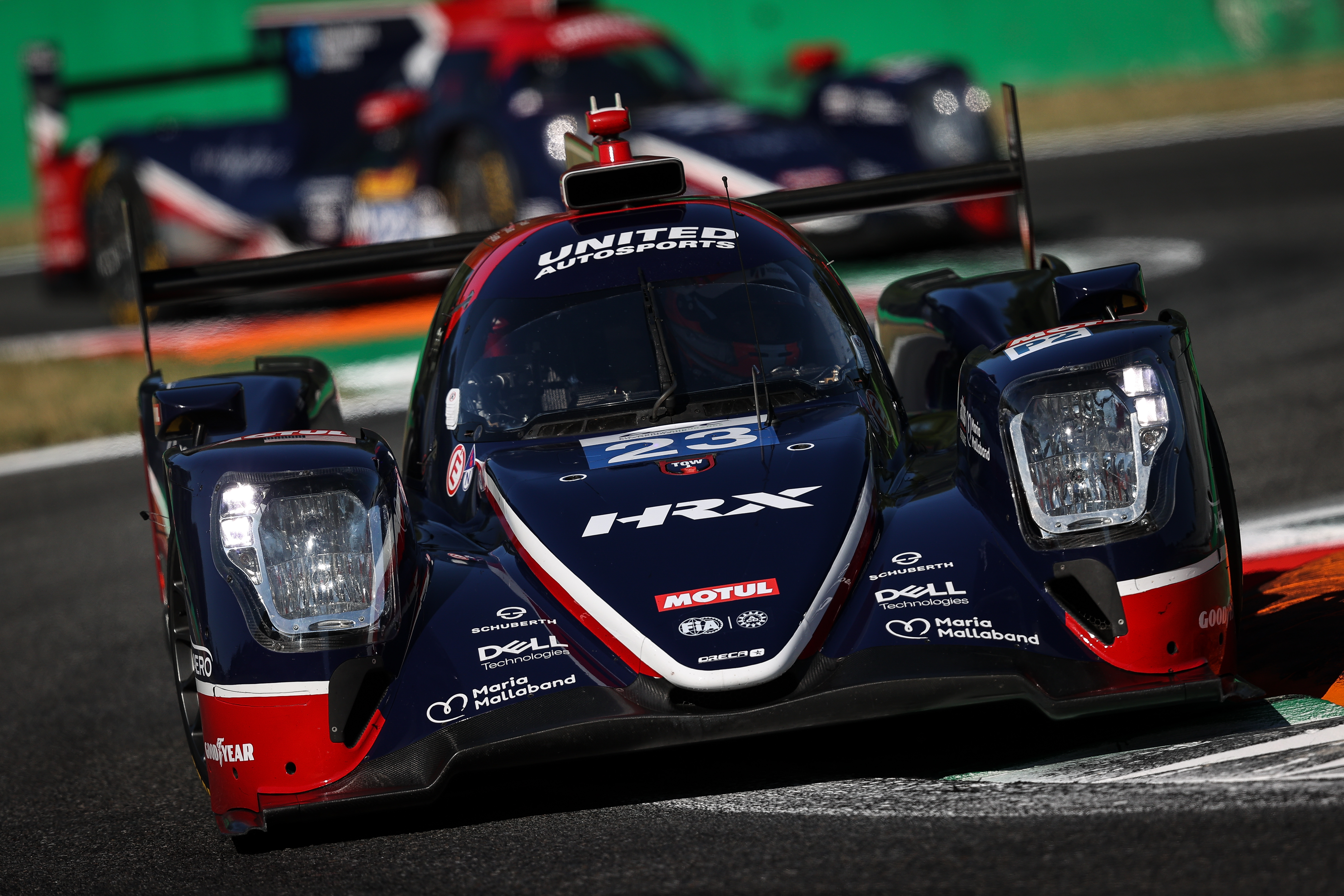 Whichever route gets you to sportscars, it's usually the championship you end up in as opposed to one you use as a means to an end.
So to see a 16-year-old lobbying for the importance of sportscars might be unusual, but in many ways, it's obvious why.
"I think that it was a particularly good point for me to start doing endurance racing because when you think about it, junior formula, especially in Indy NXT as it's known now, you never do pitstops, you would never do tyre saving, fuel saving," he explains.
"All these really important factors that factor into the top level, you never do in junior formula.
"And so it was something that I think getting to be in a car in a televised race of pressure and especially endurance racing, where it's all about consistency, and managing tyres, fuel and you're constantly working with the strategy and working with other drivers closely in the same car.
"It is valuable experience, especially when you look at some of the guys I've worked with, if you had told me in 2020 the names that I now know and consider close to me, I would tell you you're crazy.
"So I think for sure it's been a big part of my career and a big help in learning and I look at guys like Alex [Lynn] and Ollie [Jarvis] and just how impressive they are in the car.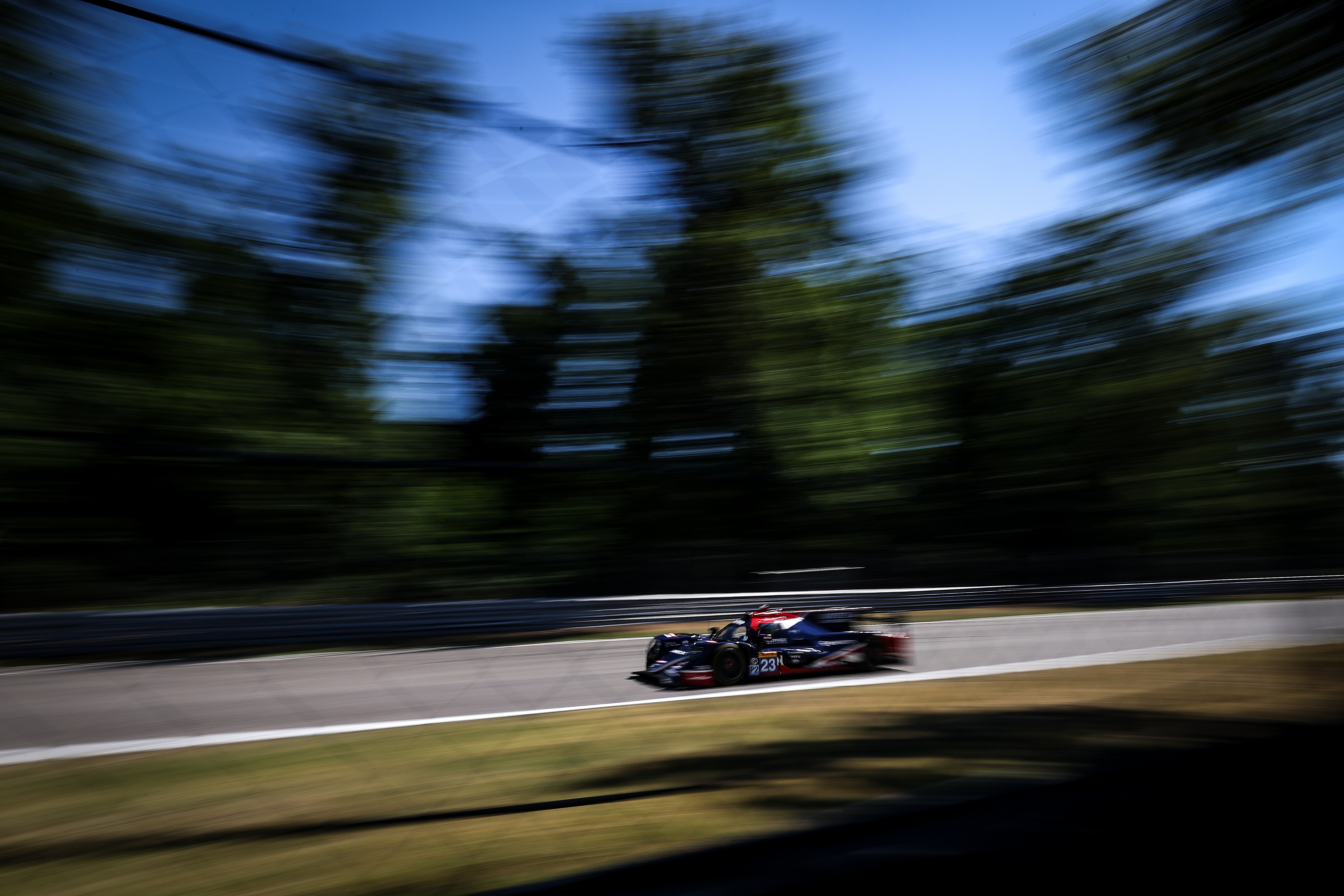 "I think it takes a different mentality to do endurance racing and these guys will get in for three hours and every lap can do times within two tenths of each other. So it's incredibly impressive to watch.
"I believe that there's a lot to learn in endurance racing, it helps you when you get to a mainstream formula series, like IndyCar or Formula 1, they require the silver, IMSA Endurance Cup needs a silver, and you need a silver for WEC.
"And so I think that these teams are looking for silvers and these young drivers should definitely take the opportunity to get into sportscars and I think that it was really about using sportscars to segue and improve my driving when heading into a series like Indy NXT and then eventually in IndyCar."
The endurance racing paddock has been impressed with what Pierson has been able to achieve and how much he has improved over the season.
He's never been embarrassed by a group of team-mates – especially in WEC – that have all won prestigious races and/or are considered elite drivers in their fields. Like Jarvis, Lynn and Paul Di Resta.
Even if Pierson hadn't impressed so much with his achievements yet, he's still so young.
He has an extremely pragmatic approach – he has played down his chances in Indy NXT in 2023 such is the level of competition – but he's also fiercely competitive and he'll be inwardly hoping for more.
With his ECR deal and the stated goal of reaching IndyCar in 2025, it's hard not to expect big things from a driver who has broken records and convinced an IndyCar team already.