Chip Ganassi Racing still has the tough task of trying to complete its 2023 line-up by securing an oval-only driver for its fourth car.
But it's already 2024 that's looking far more interesting for its silly season to anyone watching from the outside.
Ganassi's most recent champion Alex Palou is unable to talk to other teams until September and his contract runs out next year.
Given he announced earlier this year that he was going to McLaren – before Ganassi initiated a lawsuit which was settled with Palou staying at the team – and that he'll be a reserve driver for McLaren in Formula 1 next year, a 2024 move away still appears most likely for anyone wishing to place a wager.
In an ideal world, the fourth car being shared by Marcus Armstrong and an oval driver – most likely Ryan Hunter-Reay but Takuma Sato has also been linked to the seat, albeit not by any of The Race's sources – would be one full-time driver in 2024 as well. So assuming Palou's off, that's two cars to rearrange.
And while Marcus Ericsson and Ganassi go together like Christmas and Santa, Ganassi will also likely have to offer him a much more favourable deal for 2024 after he became an Indianapolis 500 winner this year too, so there are plenty of questions to answer on the horizon.
The team is likely to bring in at least one new full-time driver for 2024, and there's an orderly queue forming. And many in the queue, coincidentally, are ex-Formula 2 drivers, and past or present members of Ferrari's Driver Academy.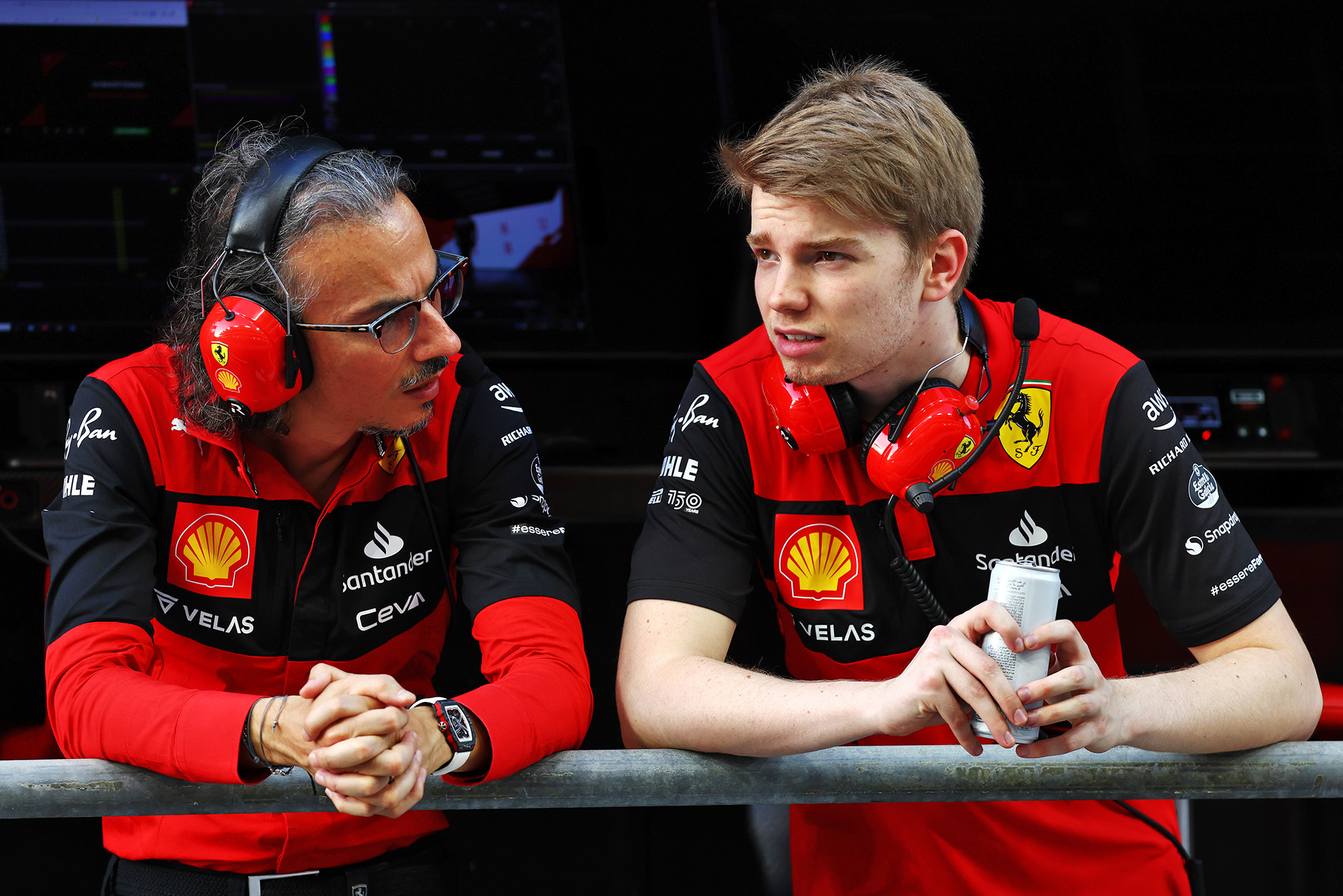 The first is Robert Shwartzman. He has been discussing IndyCar possibilities for some time and with Ganassi specifically for a number of months now, with a January test at what The Race understands will be Sebring the culmination of that discussion. This was first reported by Racer on Monday.
It's been a tough period for Shwartzman who was emphatic in his excellence on route to the 2019 FIA F3 title, and his F2 campaigns produced fourth and second in 2020 and 2021 respectively with the elite Prema Racing team.
The 2020 campaign was delivered under the shadow of COVID-19 taking the life of his father, a ghastly scenario in which to be trying to achieve career-critical results.
In 2022 he was Ferrari's F1 test driver under another shadow: of being Russian and supported by Russian sponsors. Now he drives under Israeli nationality – where he was originally born before being raised in St Petersburg – and was consequently able to do United States and Abu Dhabi Grand Prix free practice for Ferrari earlier this year.
His nationality is less of an issue in America it seems, with Daniil Kvyat racing in NASCAR during Russia's war in Ukraine and amid the consequent sanctions imposed.
More of an issue is the desperation of the drivers already in IndyCar to take a prime Ganassi seat, given the team offers a chance to be both champion and Indy 500 winner. At the moment, it's really the only team capable of doing both – Andretti Autosport goes well at Indy but hasn't won a championship since 2012, and though Penske remains a formidable title-winning machine, it's in an Indy 500 slump and hasn't won the race since 2019. So Shwartzman will have a lot of opposition.
That includes recent Ganassi signing Armstrong, who the team will have a whole season of data from by the time a decision needs to be made on 2024. He is a driver with a really high ceiling even if consistency has been an issue in F2. Shwartzman beat him across 2018-2021 when they were racing together in F3 then F2, though, and Armstrong lost his Ferrari Academy place in 2021 without getting to the level of responsibility Shwartzman reached.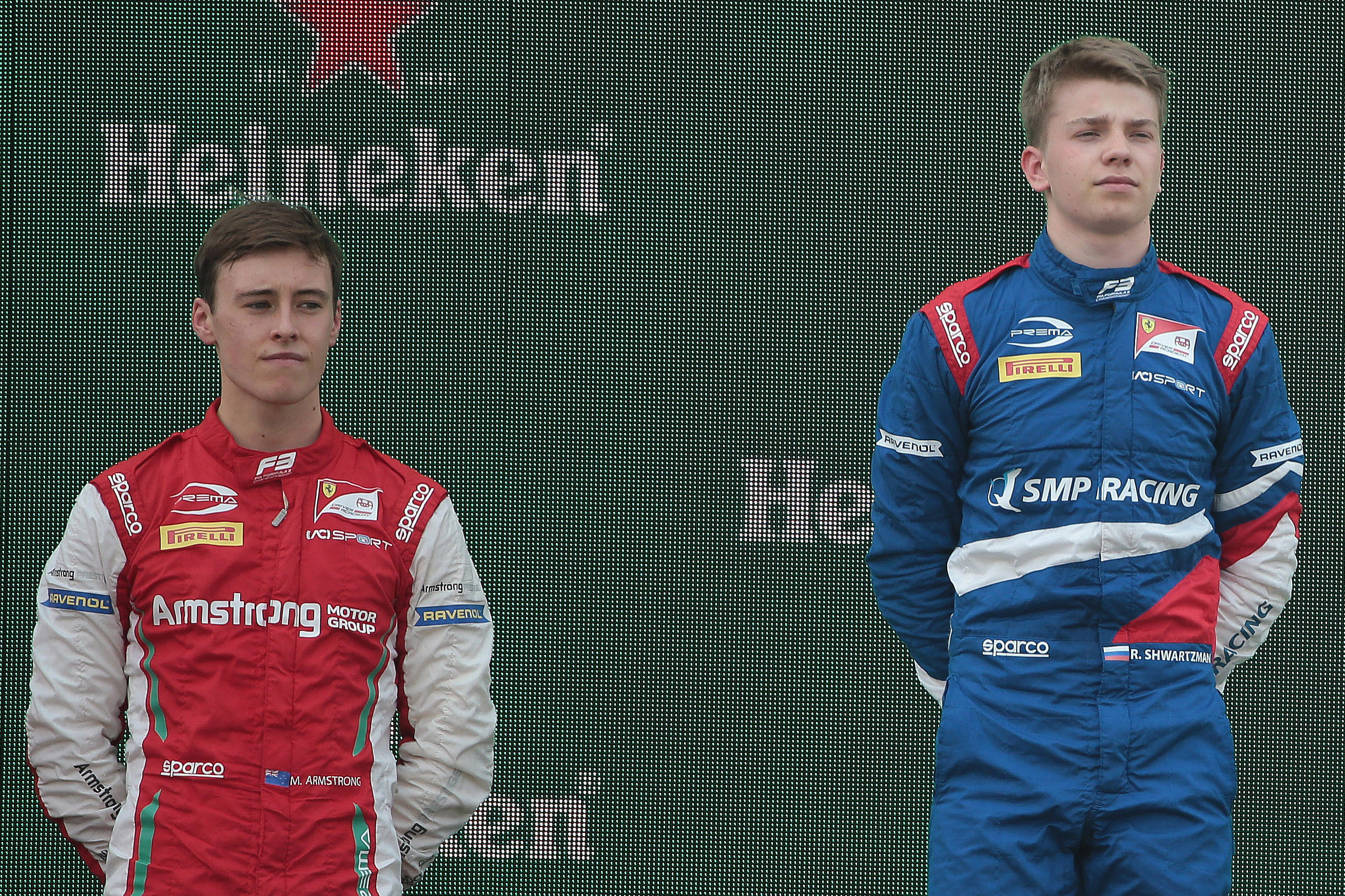 Perhaps even more interesting are the other ex-F2 prospects.
Current Juncos Hollinger IndyCar driver Callum Ilott – who also raced with Shwartzman and Armstrong as part of the Ferrari Driver Academy, and even lived with Armstrong while doing so – might be favourite among them.
Ilott impressed the whole paddock with his performances in the series' only single-car team in 2022, qualifying on the front row at the last race of the season and delivering a string of strong performances across qualifying especially and races. With Juncos now having a whole year of data to work with and adding a second car for 2023, Ilott will have an even better chance to advertise himself.
The other F2 convert in the mix could be Christian Lundgaard, although his availability in 2024 is much more unclear.
The team Lundgaard races for, Rahal Letterman Lanigan, was strong in 2021 but really struggled this year, only really finding form mid-season. Lundgaard capitalised on that to score the team's best result of second at the second Indianapolis road course event in August.
RLL likely has the resources to keep Lundgaard beyond 2023 should it wish, and another snag in any chance of a Ganassi deal is that Lundgaard signed what RLL described as a multi -year contract in August this year.
Many of the IndyCar contracts have clauses whereby drivers can end those deals early in varying circumstances, but Ganassi might end up struggling to extract Lundgaard and isn't the type of team to create bad press by putting itself in a position where it can be deemed to be stealing a driver away from another team.
However, another troublesome season for RLL might make Lundgaard's eyes wander and consider his options. Admittedly doesn't look likely given its investment in personnel and opening of a new factory, but conversely a stronger RLL season would give Lundgaard more chance to impress the paddock's top teams too.
There are some intriguing options on the table and there are four or five drivers who have the chance of impressing Ganassi for a seat.
That's before you consider the silly season options already racing in the series with US junior backgrounds, like David Malukas from Dale Coyne Racing whom Ganassi admires deeply after his rookie of the year bid which came up just short but featured plenty of improvement and a second place at Gateway.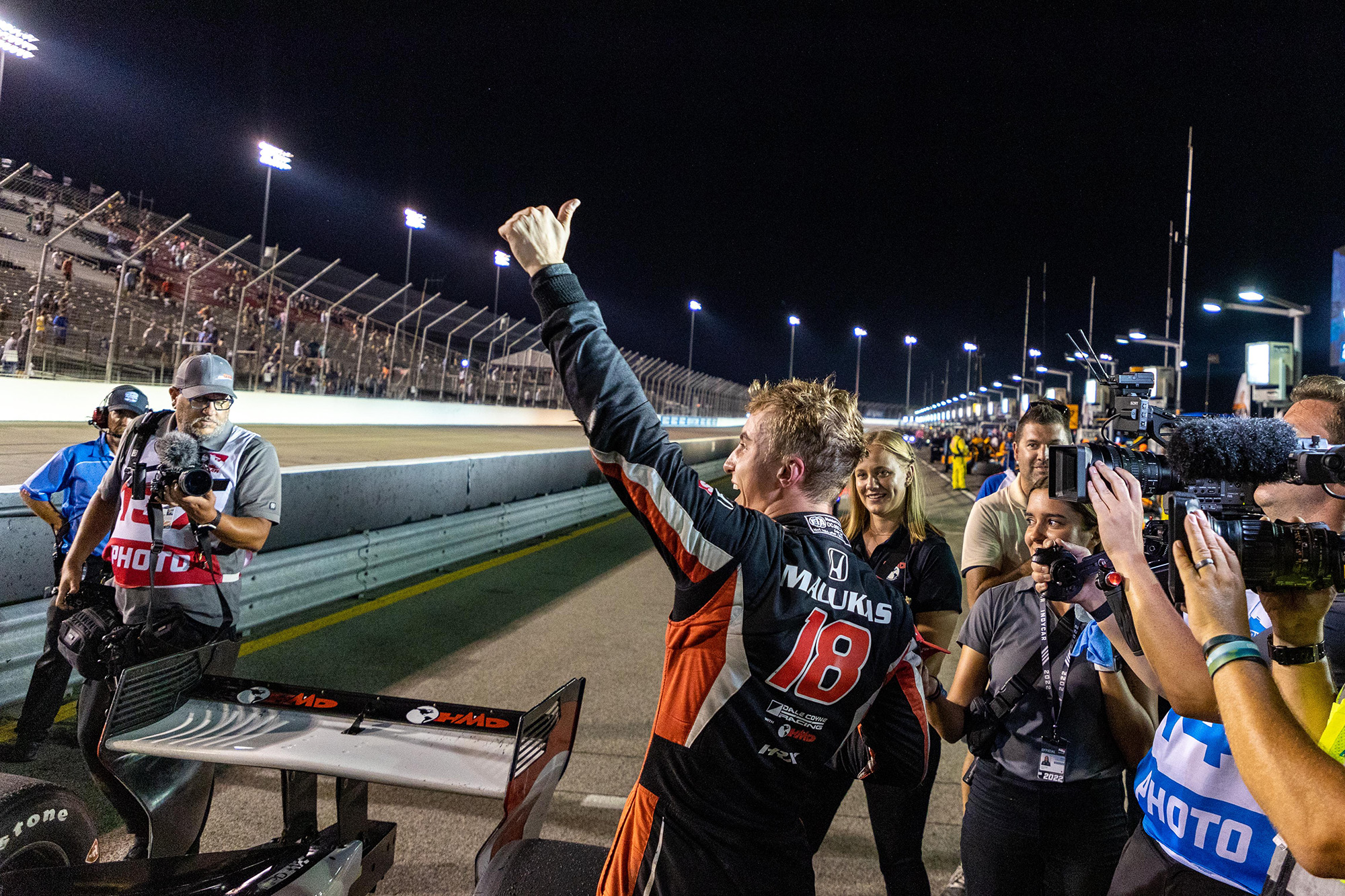 It might have felt like Malukas was the leading candidate for a 2024 big-team move following his strong finish to 2022, but now the ex-F2 rivals have a year to impress.
There are few established big names on the table for Ganassi – for example with Colton Herta now signed at Andretti through 2027 – so a young recent F2 star might be the way to go.
Especially with one of the series' best drivers in Scott Dixon there to mentor newcomers. Dixon's likely to be racing for another four seasons or so.
And Ganassi's recent gambles on drivers with backgrounds in other championships have paid off – even if those drivers haven't blown people away in IndyCar initially.
Just ask 2021 champion Palou or 2022 Indy 500 winner Ericsson.