The irony that many of IndyCar's major stakeholders including its two main manufacturers had to respond to news of another IndyCar engine blow from an IMSA SportsCar Championship Daytona test is not lost on me.
The rise of IMSA and sportscar racing generally with its LMDh and Hypercar regulations provides yet another alternative motorsport series looming in the background, occupying a number of big-name marques interested in hybrid that many will believe should be in IndyCar.
The IndyCar Series is at a particularly difficult crossroads, coming from a position where it is already behind other series in terms of its relevance to car manufacturers.
By the time we reach 2024 it'll be over four years on from the announcement that IndyCar would introduce a 2.4-litre engine with hybrid technology in 2023, which was later delayed to 2024 due to "ongoing global supply chain challenges", and has now been paused indefinitely with the hybrid units being attached to the 2.2-litre current engine.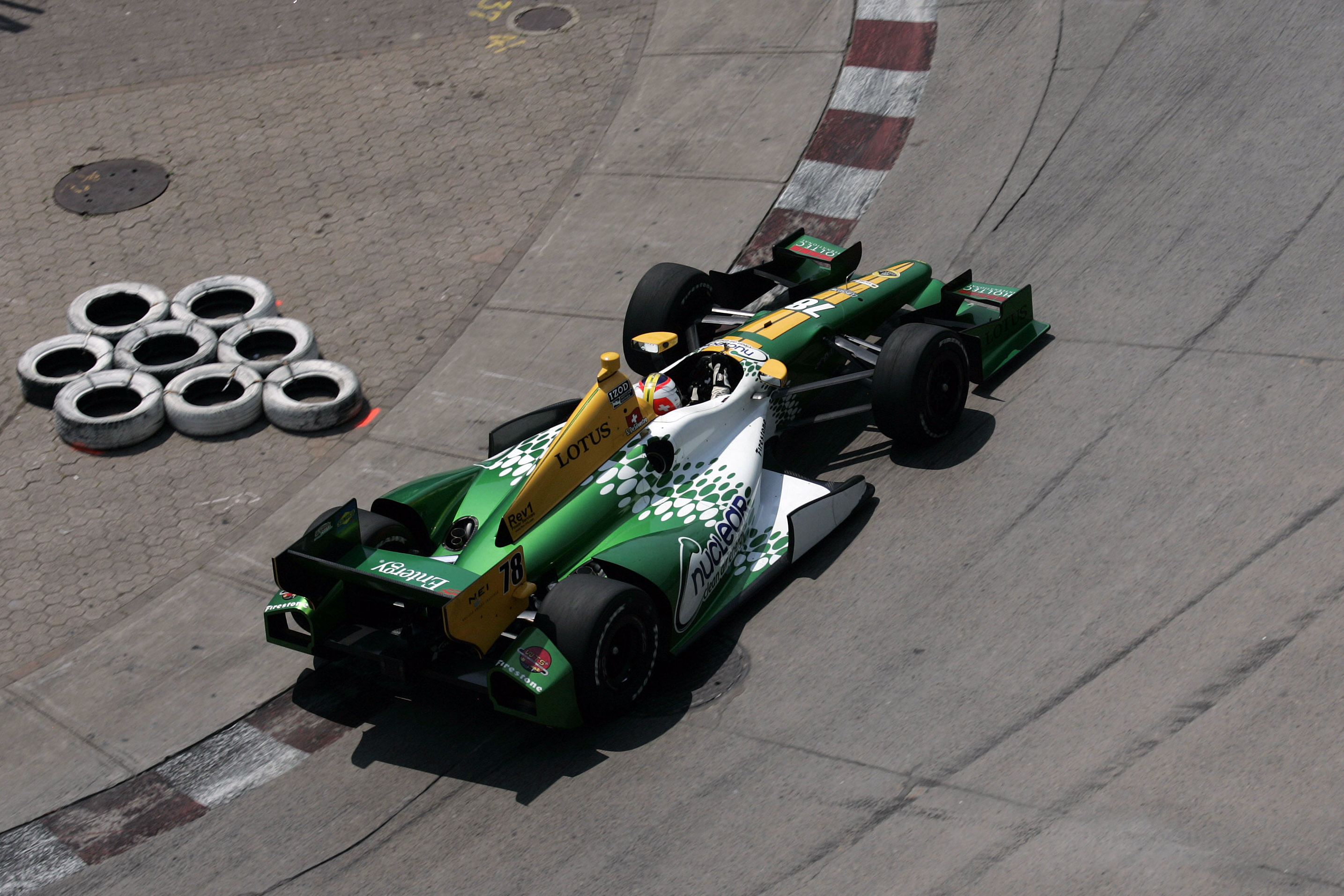 At the root of all of this is the lack of a third IndyCar manufacturer, something that no one person can take blame for. After all, IndyCar has been trying to do it since the end of 2012 and the exit of Lotus.
Without it, Chevrolet and Honda have been strained in development from the beginning, all the while watching IndyCar's recent grid expansion to 27 full-time cars probably thinking 'at best, we can supply 10 of these cars, each'. The question of how that would be resolved has been lingering.
The eggs went in the basket of Roger Penske and the legendary team boss turned series and Indianapolis Motor Speedway owner to use his contacts in the car industry to drum up interest. Many manufacturers have been canvassed, none have bitten.
You have to ask yourself, what can IndyCar do to solve this? If Roger Penske can't persuade a manufacturer into a US series, is there anyone in North America who can?
Of course, COVID has played a huge part in all of this. Manufacturer purse strings – not least Chevrolet's and Honda's – have been tightened alongside supply chain demands and the rising costs of basically every material out there.
Don't forget, Chevrolet and Honda keep costs as they are with the current 2.2-litre engine, with a significant loss believed to be well into six-figures.
If everything costs 20% more now as a blanket example, that's more of their budgets lost on basically thin air. Therefore a marque shouldn't be criticised for worrying that continuing along the original 2.4-litre package route wouldn't be possible cost-wise, because it's already losing money on the current formula.
It's not Chevrolet's or Honda's mandate to prop up the series at its own loss.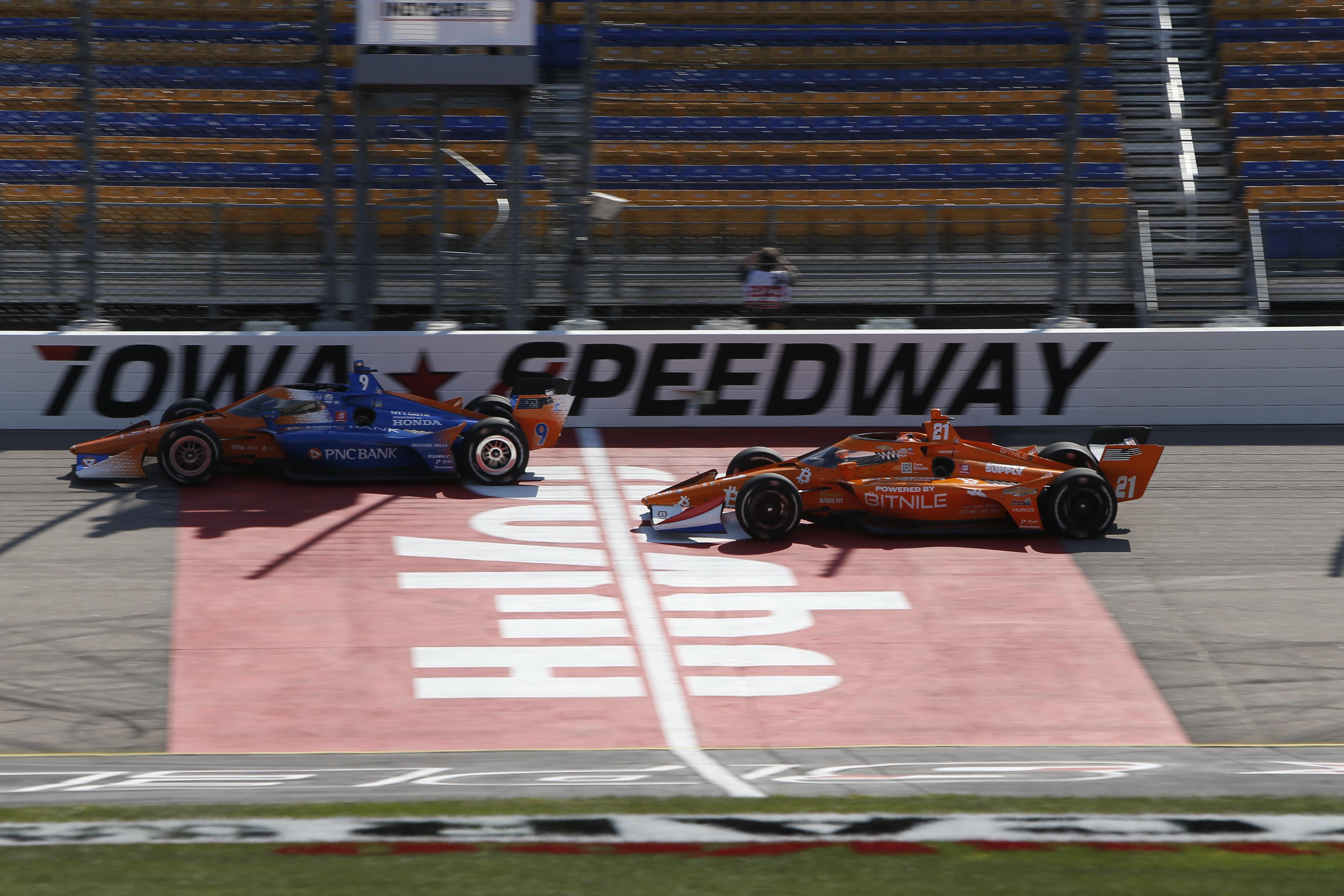 This feeds into how IndyCar arrived at its current predicament. The Race's sources indicate that it has been tricky for Mahle – which produces the hybrid – to develop a reliable unit and then scale it so that there is enough for all of IndyCar's entries and spares.
Chevrolet and Honda asked to help develop the unit to help with both issues, and now both manufacturers have run race distances on a dyno with modified units.
However, to get to that stage, the development of these hybrid units caused a fork in the road. The added cost to do the development work pushed the next rules cycle costs even higher. A decision had to be made to continue developing the 2.4-litre unit or switch focus to getting the hybrid element right.
Of course, everyone agreed the hybrid bit was important as it's the one thing making IndyCar semi-relevant to the manufacturers paying the bills. So the 2.4-litre has been paused.
It was the right choice at the time to develop the new engine with it being clear the previous unit would be a decade in use.
Anyone asking why IndyCar didn't just add hybrid to the 2.2-litre in the first place (ie, instead of choosing to change to the 2.4-litre originally) needs to consider a number of factors.
One is the amount of criticism IndyCar gets for not being relevant, and a second is that the development in engine tech made since 2012 when IndyCar introduced its engine, in terms of efficiency (fuel and power) and packaging, has been enormous.
Thirdly, if IndyCar had announced the hybrid unit being added to the 2.2-litre engine back in 2019, no doubt there would have been huge criticism and accusations that it would only be fractionally more expensive to develop a new engine, rather than retro-fit older engines and package those in an ageing chassis.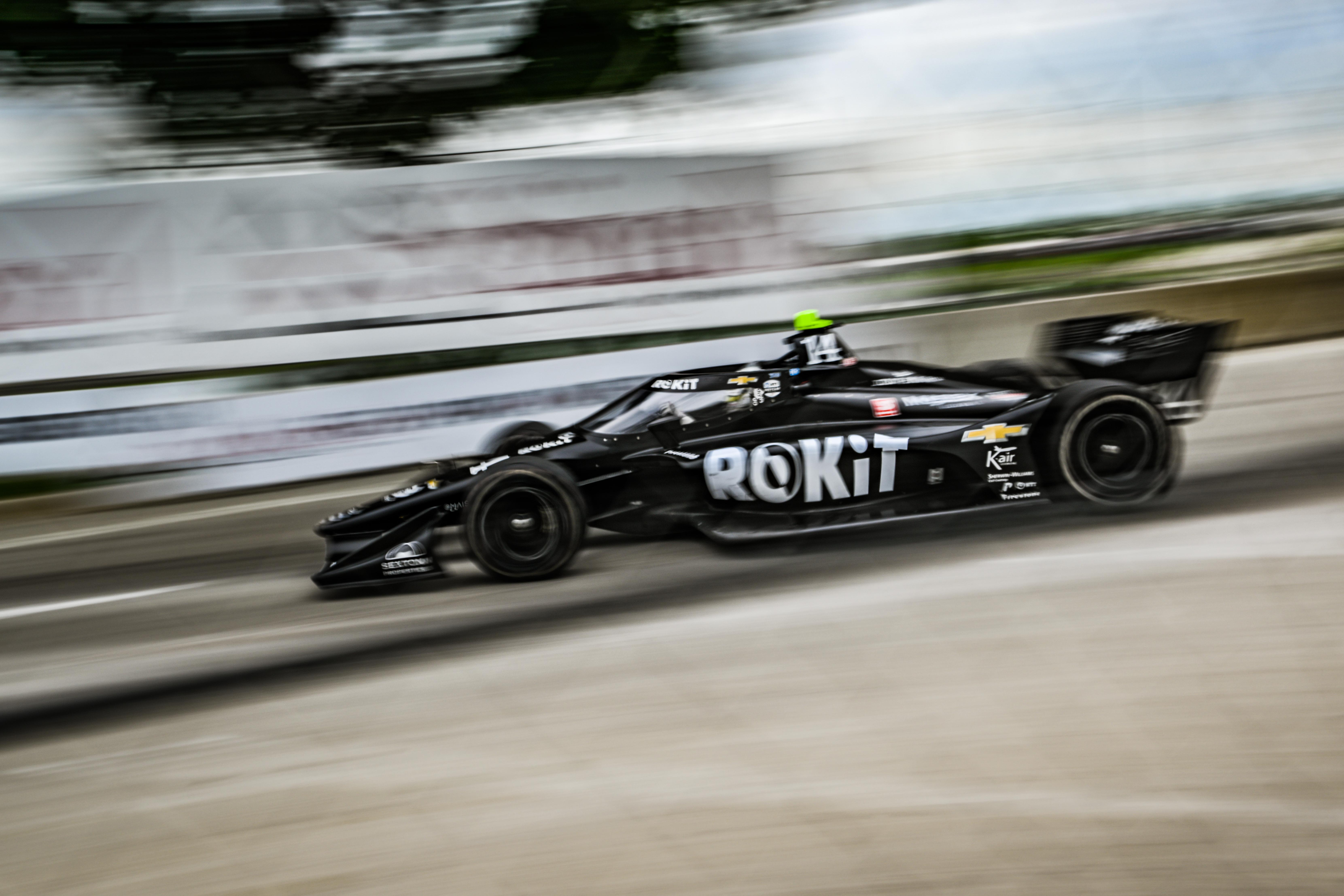 In this sense, it's a perfect reflection of the no-win attitude IndyCar unfairly faces. When it pushes the boat out to have a new engine, costs go up which is met with criticism from teams. When it doesn't push the boat out, it's criticised for being behind the times and out of date.
All of this is set against the backdrop of IndyCar having an absolutely sensational on-track product. Usually in situations like this you ask 'why change anything at all?' because it's so good as it is.
But change is needed. The DW12 and the 2.2-litre engine can't stay forever.
Could the 2.4-litre project have been handled better? Definitely. But IndyCar is a rare breed of spec-chassis series that allows multiple engine manufacturers, and when hinderances including a pandemic and a global supply/cost crisis are involve, sometimes you have to accept and adapt.
What IndyCar must do now is decide what it is.
Because, you could say that its current formula is geared more towards entertainment. The races are unpredictable, strategy can mix things up and create 'unfair' outcomes in the sense that, the fastest driver and team doesn't always win. In that way, it's more like a typical single-make series.
The fact that its current engine and chassis – without a significant rule change to improve it – produced the second-best ever four-lap average in Indy 500 qualifying, and the best for a pole, says as much as you need to know about the standard Chevrolet and Honda are working to alongside the IndyCar teams currently.
That also came with the recent addition of the aeroscreen device which has added more weight to the car. It should be going slower!
Even with limited options for improvement after 12 years of similar rules, and the ongoing distraction of developing another engine in the background, Chevrolet and Honda found new ways to elevate their product this year.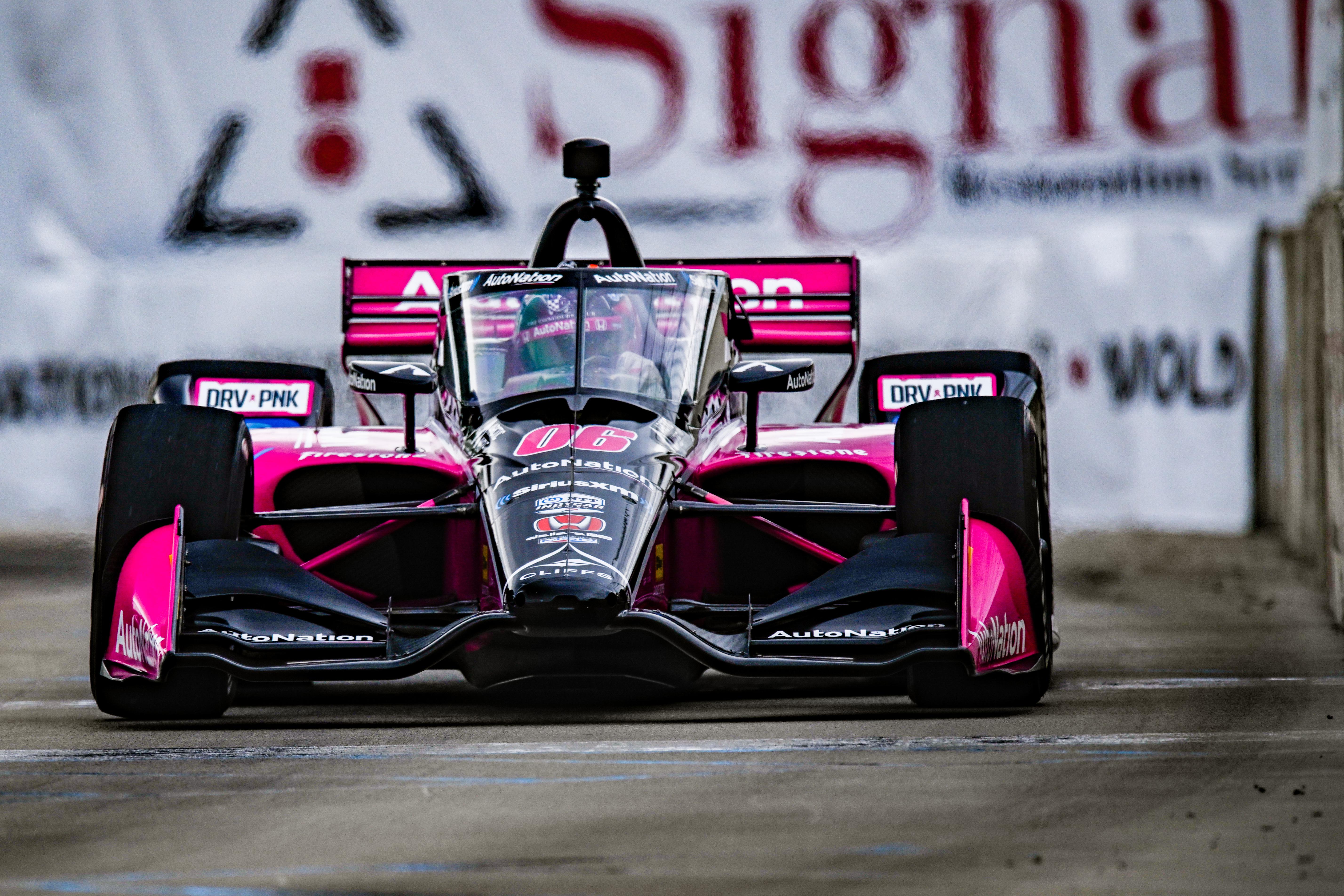 There's no doubt that this decision to prioritise hybrid – based on the fact IndyCar is already behind many major and even national level championships, such as the British Touring Car Championship, in installing hybrid tech – is the correct one. Even if the pathway to get here wasn't ideal, and there's likely still many challenges ahead about how you squeeze the unit into the current car and make it reliable and not too heavy.
But, it seems the series is at its biggest ideological crossroads in recent memory. It's a bigger question, with an important follow-up; what does the series want to do to be successful, and how can it do that while remaining cost effective and relevant?
This is at the crux of the decision many motorsport series are or will have to take either recently or soon in each scenario.
Is your series a place for technological advancement and the constant focus on becoming the absolute best? A bit like Formula 1, in that sense. Or is it an entertainment series for the fans?
I'd argue the latter is a better route, as we currently sit with a 12-year-old engine and chassis! Yes, both have been developed to within an inch of their life, but still, they are similar to what was introduced in 2012 which means this series is not at the forefront of new tech by any means, and is actually well behind in many areas of advancement.
Therefore, reducing costs as far as possible by simplifying the tech used and using the costs saved to work with the teams to promote the series better to a wider audience – something IndyCar is constantly criticised for not doing well – surely sounds like the best answer here?
But without the development element, what are the manufacturers that prop up the series getting out of all their millions ploughed into IndyCar? Will it be enough for them to run a lower-cost engine with likely a bit less development than has gone on in the 2.2-litre era?
Persuading them into a lower-tech, lower-cost option may or may not be enough to convince the big wigs to stick around. That's a tricky one to predict.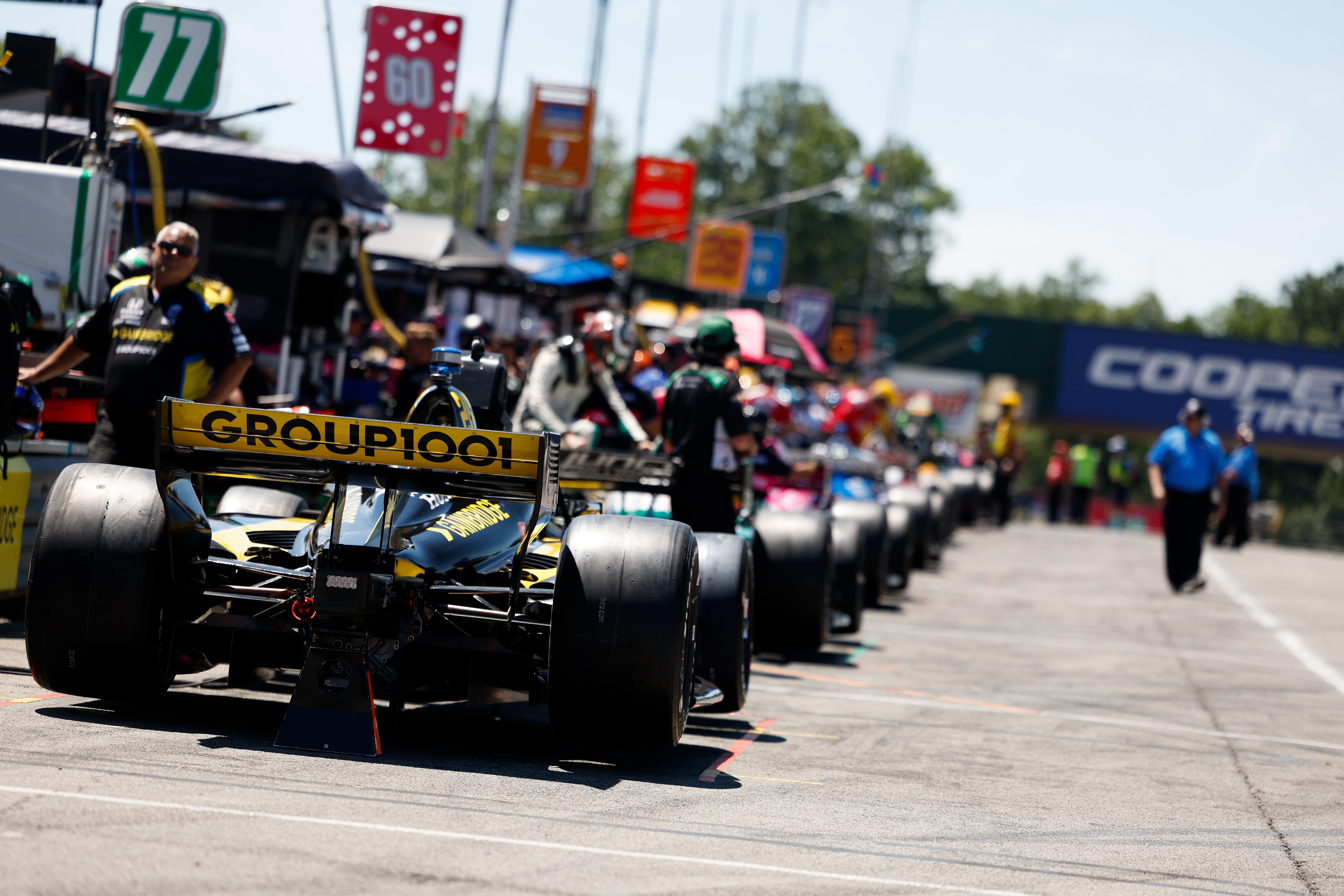 The fact there's only two engine manufacturers – again, the root of the current predicament – and the cost it takes to race in IndyCar, shows that without help, the foundations of the series are fragile.
The big factor in IndyCar's favour is the Indianapolis 500. It's the reason why Chevrolet and Honda enter the IndyCar Series year on year and it's one of the biggest races in the world. It's clearly not enough alone to attract a new manufacturer, but it's a big draw for sponsors, teams and drivers alike.
Do people watch that race for engineering brilliance anymore? I extremely doubt that, because the formula we currently have doesn't allow for it.
Letting manufacturers develop within constricted rules and placing the emphasis on the human quality of engineering is what has helped created IndyCar's current golden period. It's a halfway house of tech advancement and entertainment.
If IndyCar can keep the costs down over the coming period, keep the entries at the Indy 500 to at least 33, and still give manufacturers room for development, that could be a very sexy formula.
It doesn't need many, many manufacturers to come in. As we've seen with other major series over the years – most notably sportscars, which we started this feature with and will therefore conclude with – it's cyclical 'new rules are formed, manufacturers sign up in droves, not all manufacturers can win and get bored of not winning, manufacturers pull-out, repeat' history is way too unpredictable for an established series such as IndyCar.
But it does need at least one more engine supplier to be able to support numbers as they are, help keep the costs down for the teams that are signing up to IndyCar in its current boom and, perhaps more than any other reason, legitimise the series, which feels like it's had a succession of failures in its new rules cycle and with trying to attract new engine partners.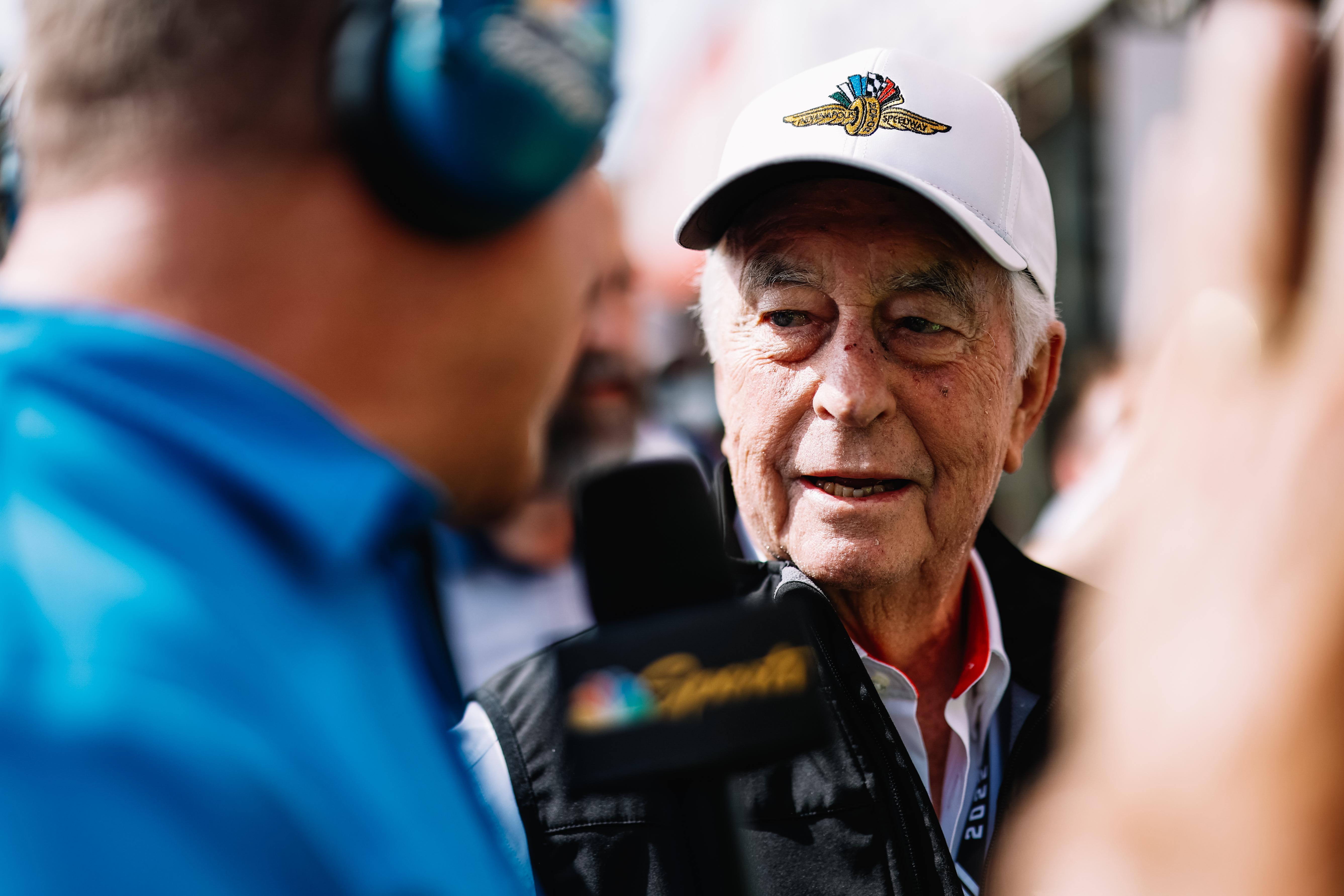 A lot of people have used Roger Penske as a stick to beat IndyCar with. The goodwill of his purchase of the series in 2020 and seemingly saving it from COVID-inspired doom has run out for many, even if this achievement alone may have been one of the single greatest contributions to open-wheel racing in recent memory.
I'm sure it will be remembered as such in the distant future. That there's even an IndyCar Series today is mostly down to Roger Penske and his organisation.
Criticisms of Penske, the organisation and the series in that sense have therefore been harsh. It is effectively a new organisation to the party in running IndyCar, dealing with issues other promoters and series presidents failed to solve in the past, with a pandemic thrown in for good, awkward measure over what has been a three-year period of bullet dodging.
Having a sibling such as IMSA gobbling up manufacturers interested in hybrid can't have helped timing-wise either.
But this is where Penske has a chance to cement its legacy.
If series president Jay Frye and the series' stakeholders can solve some of their ideological quandaries, there's a chance to take what is currently one of the best on-track sporting products racing has to offer, with a loyal and passionate fanbase, and turn that into long-lasting success.
The alternative doesn't bare thinking about, but it's clear the time for just talking has passed. Answers are needed to inspire progress in IndyCar.
And that's why you can take recent news two ways. It's a reminder of the questions that need to be answered that could lead to magical prosperity, or a warning that if these questions aren't answered and better planned for the current boom will have been for nothing.