The 2023 Indianapolis 500 grid has been boosted further by a new tie-up between Dreyer & Reinbold Racing and Cusick Motorsports, putting popular driver Stefan Wilson back on the grid and all but confirming 'bumping' will return next year.
Cusick made its IndyCar debut at the Indy 500 last year in a joint effort with DragonSpeed and AJ Foyt Racing, producing one of the fascinating early storylines of the event as DragonSpeed had to convert a car used three days earlier in the Indianapolis road course race to be ready for practice on the Tuesday.
Mechanical issues plagued the entry throughout the build-up and Wilson finished as the second-last car running at the end of the race in 26th. However, it still feels there is unfinished business for Wilson – who ran out of fuel while leading the 2018 event for Andretti Autosport.
Dreyer & Reinbold has had top 10s at the last two Indy 500s despite being one of the only Indy 500-only teams in IndyCar.
The team has a link with Wilson, having run his late brother Justin – who gave the team some of its best results, with a pair of runner-up finishes in 2010 at St Petersburg and Long Beach – for two seasons.
What state is the rest of the 500 entry list in?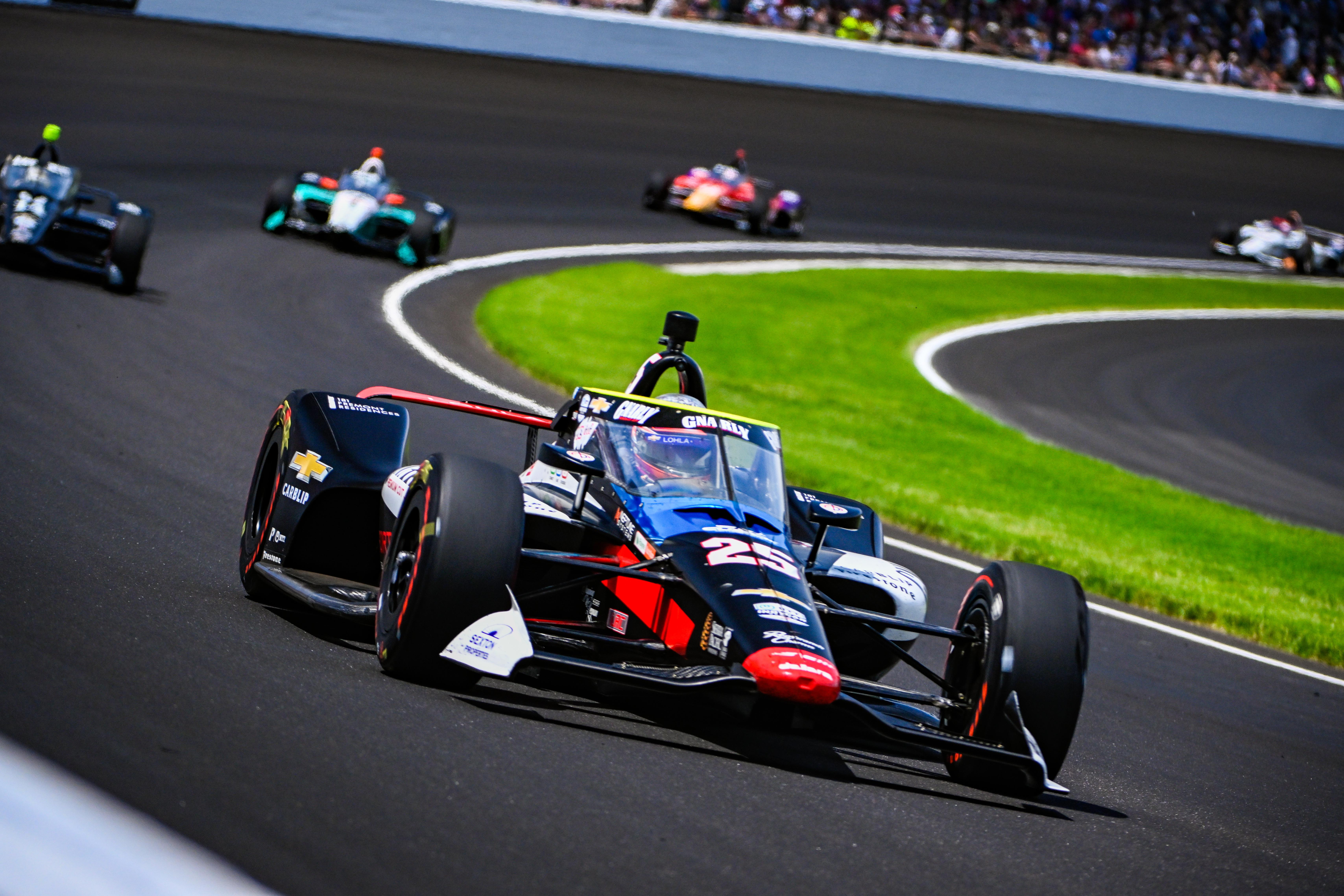 It was clear this time last year that the Indy 500 would struggle to make its historical number of 11 rows of three – 33 entries – for the 2022 event, but it will almost certainly return to having 'bumping' – more entries than can start the race next May.
There are already 31 confirmed entries – and we're only in November – which are as follows:
2023 Indy 500 entries so far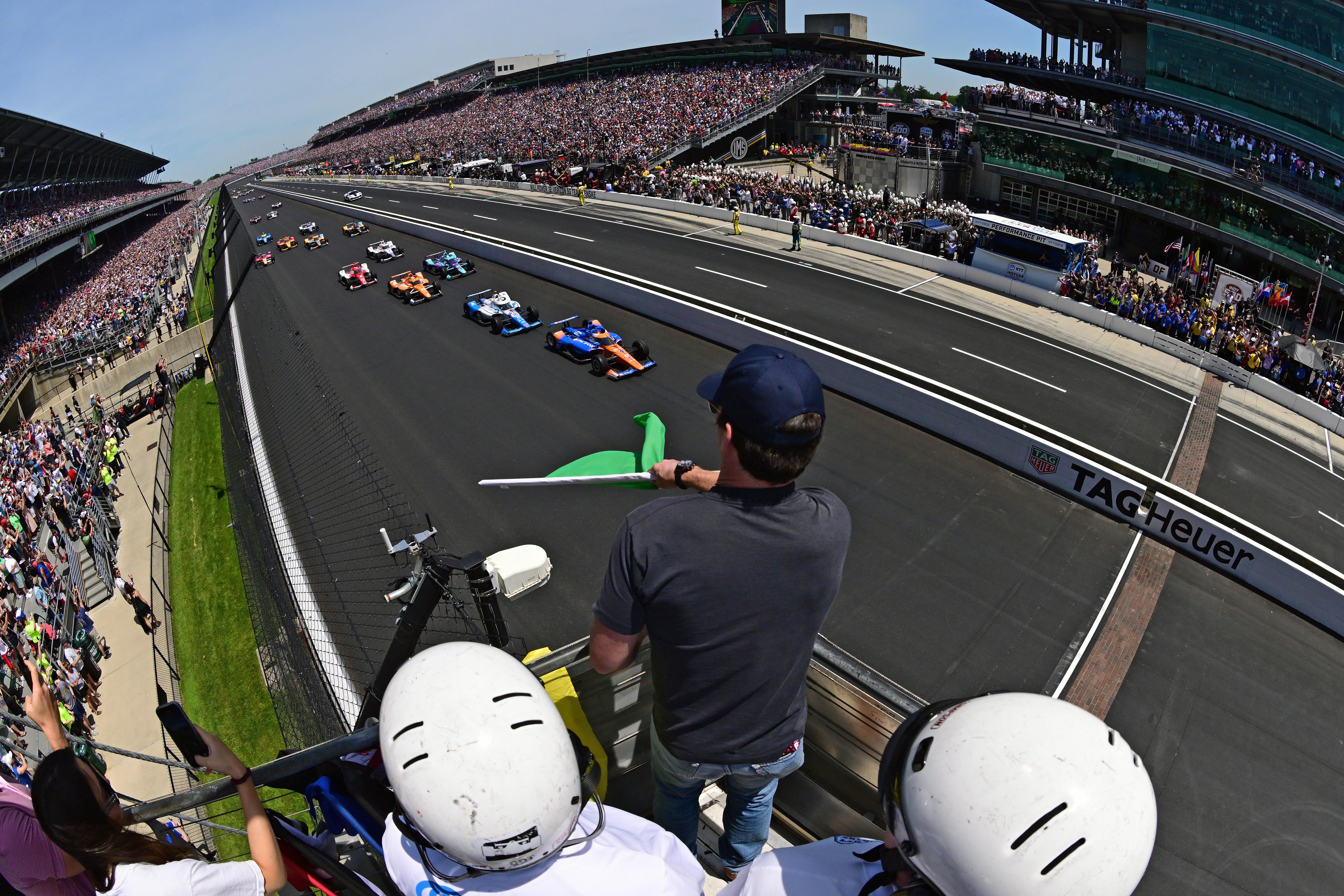 AJ Foyt Racing: Santino Ferrucci, Benjamin Pedersen
Andretti Autosport: Marco Andretti, Devlin De Francesco, Romain Grosjean, Colton Herta, Kyle Kirkwood
Arrow McLaren SP: Tony Kanaan, Pato O'Ward, Felix Rosenqvist, Alexander Rossi
Chip Ganassi Racing: Scott Dixon, Marcus Ericsson, Alex Palou, TBC
Dale Coyne Racing: David Malukas, TBC
Dreyer & Reinbold: Stefan Wilson
Ed Carpenter Racing: Ed Carpenter, Conor Daly, Rinus Veekay
Juncos Hollinger Racing: Callum Ilott, TBC
Meyer Shank Racing: Helio Castroneves, Simon Pagenaud
Rahal Letterman Lanigan Racing: Jack Harvey, Christian Lundgaard, Graham Rahal
Team Penske: Scott McLaughlin, Josef Newgarden, Will Power
The only TBCs surround driver moves that are being discussed; The Race understands that Marcus Armstrong will join David Malukas at Dale Coyne full-time next year, which covers that team's TBC.
Ganassi has been in talks with multiple drivers for its fourth car vacated by Jimmie Johnson – including Nicholas Latifi and other drivers who call the Formula 1 paddock and its support series home – but is yet to make a final call on who will take that seat. It is understood the team is open to having two drivers share the entry, like Johnson and Tony Kanaan did in 2021, between circuits and ovals if it can't find a full-time option.
Juncos Hollinger has confirmed its expansion to two cars in 2023, but is yet to sign a second driver.
So, now we come on to the more complicated stories:
2023 Indy 500 expected entries
Dale Coyne Racing: Takuma Sato
Dreyer & Reinbold Racing: TBC
Rahal Letterma Lanigan Racing: TBC
Bobby Rahal has recently confirmed that his team – which won as recently as 2020 with Takuma Sato – has found the sponsorship for another car. It has run three at the last two Indy 500s but is in talks with available drivers for a fourth car, having at least part-funded an additional entry.
Speaking of Sato, his Indy 500-only or part-time oval schedule is reflected above, and he's likely to do some IMSA SportsCar Championship races as well. With Sato and Honda intrinsically linked, both have big decisions to make over his future and that's why it's rumbled on for some time.
Dreyer & Reinbold should field a second entry as per usual – alongside Wilson in this case – although that's not likely to be Sage Karam, according to a recent report by the Indy Star.
In total, these entries should boost the field to 34.
It's worth noting here that Honda is at 18 and Chevrolet at 16 entries.
That's the number both engine suppliers want to be at and are very unlikely to expand on unless the prospect of a race-winning entry is put forward. It doesn't feel like any of the teams discussed next, on the outside looking in, have that capability either through the driver or lack of resource.
We're calling these next entries 'unlikely but possible' owing to Chevrolet's and Honda's reluctance to expand too far in the last season of this engine formula before hybrid comes in for 2024, and the fact that neither feel they need to run extra cars for the sake of it.
It's not just money the engine manufacturers are considering, it's the cost of spreading human resources – at a premium in IndyCar and at the Indy 500 – too far, and focusing on too many cars.
Unlikely but possible 2023 Indy 500 entries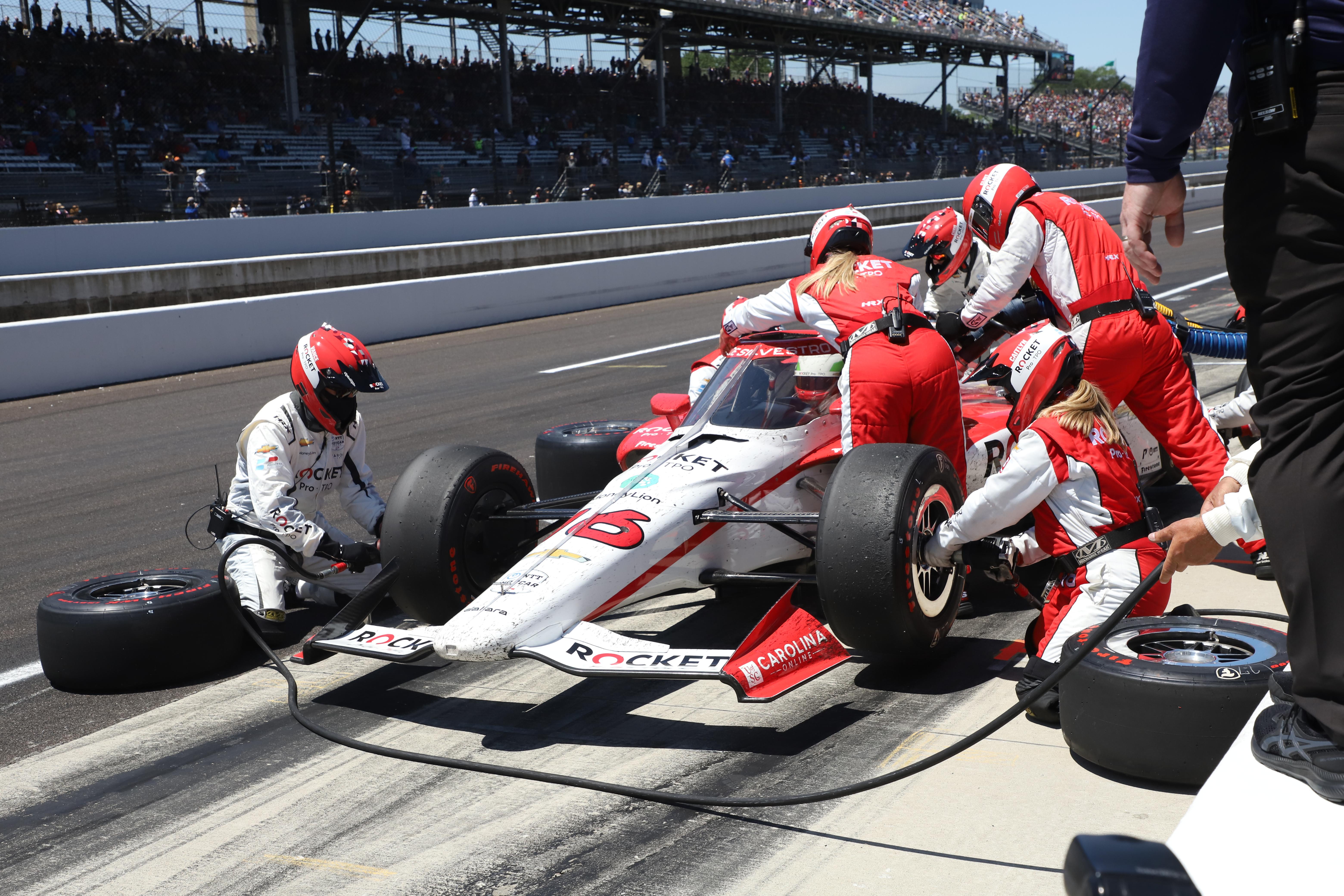 Paretta Autosport (Simona De Silvestro)
Chip Ganassi Racing
Marotti Autosport
AJ Foyt Racing
RC Enerson
Paretta Autosport inspired the 2021 Indy 500 with its female led team and pit crew, which trained to an IndyCar level in just four months.
Without Penske backing for 2022, the team had to look elsewhere and join with Ed Carpenter for a late-season road course spell.
It's likely this relationship will be unchanged in 2023. Carpenter is not believed to want to field four Indy 500 entries at risk of spreading the team too thin.
Ganassi had made noises about Jimmie Johnson being in a fifth car for the Indy 500 despite the driver 'retiring' from full-time IndyCar competition.
However, the 2022 Indy 500 rookie of the year has become a co-owner in Richard Petty's NASCAR team and is now conducting a part-time schedule alongside expected sportscar outings.
That's made the NASCAR legend's participation in the 500 uncertain, although if he decides to do it it would be very hard to imagine Honda turning the prospect of that down. Johnson is by far the most likely to enter of this segment.
Larry Foyt says his team is unlikely to field a third car, although if a driver with enough budget came along it is believed the team would be willing to make that happen given the right circumstances. The team has all the equipment required and ran four cars in 2021 but is trying to focus its attention on a smaller entry, spreading its people effectively.
Marotti Autosport is a partly crowd-funded effort that has reportedly raised over $500,000, but has been trying and failing to make the race in recent years.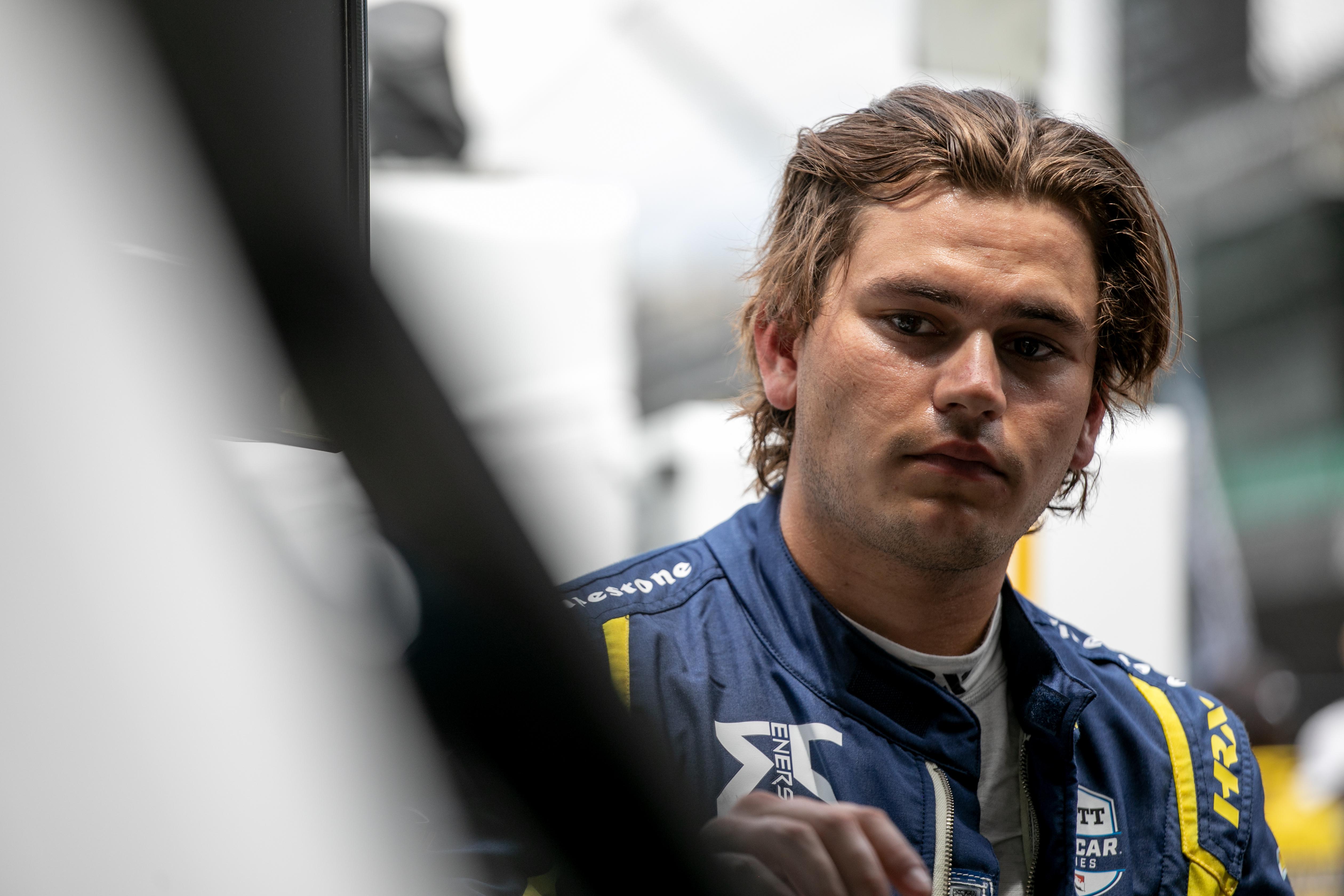 RC Enerson is understood to own the equipment with which the Top Gunn Racing team prepared for him at the 500 in 2021. It is also understood he still has this equipment, should a partner team arise.
Drivers who could take up TBCs: RC Enerson, JR Hildebrand, Ryan Hunter-Reay, Ed Jones, Charlie Kimball, Linus Lundqvist