"There are no regrets honestly, no matter how it turns out," Jimmie Johnson told The Race on the eve of his IndyCar debut in 2021.
Rarely does a close inspection need to take place when a driver has finished 26th and 21st in two seasons in a championship, especially when they had a car capable of being in the top three.
But this is seven-time NASCAR champion Johnson we're talking about, so his IndyCar performance needs all the inspection we can give it.
The story isn't over, but one chapter definitely is now he's decided against doing another full season in 2023.
On the face of it, Johnson had a stunningly tough maiden season last year when he only did the road courses.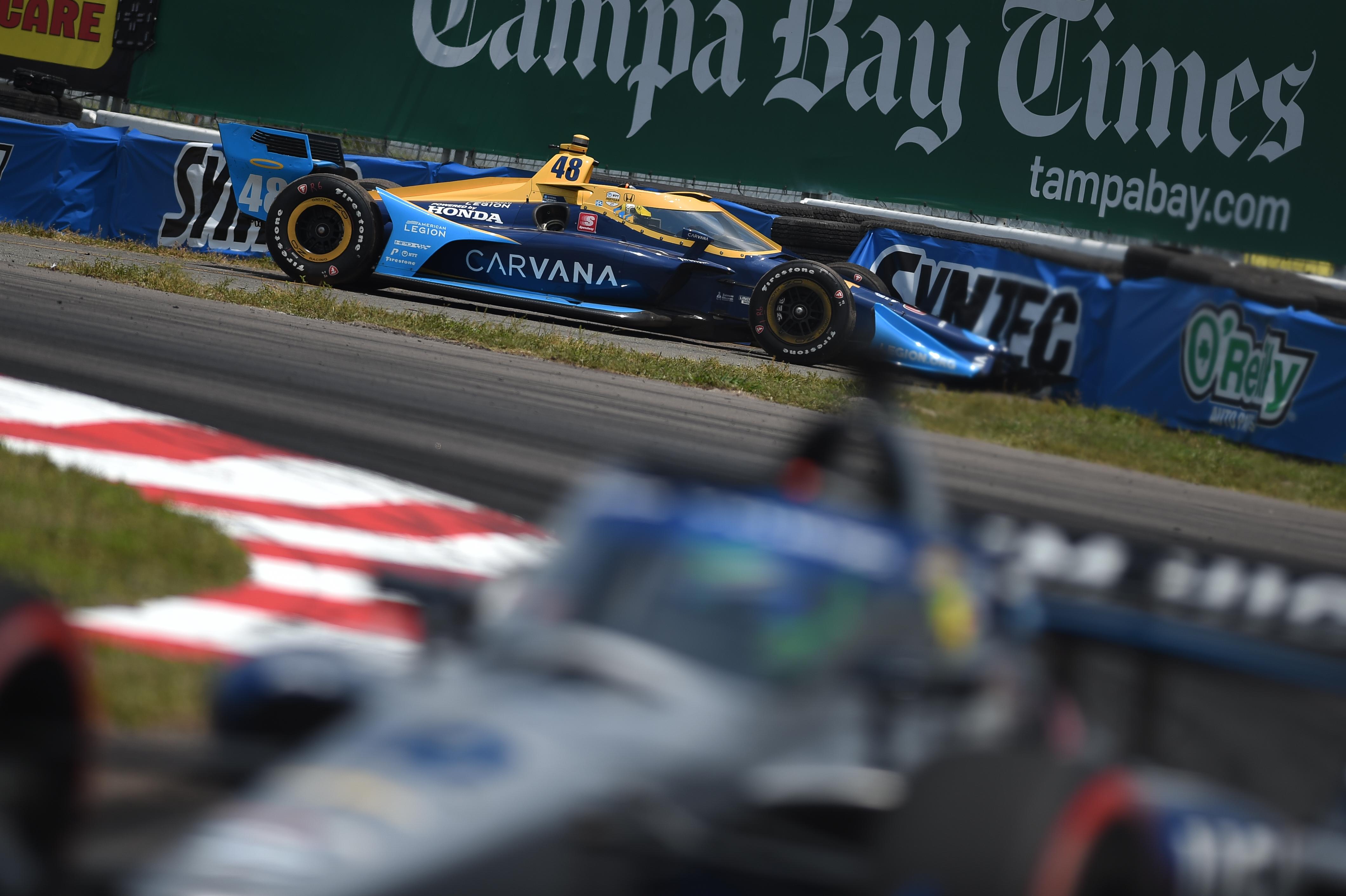 "When he came to IndyCar, I said I don't understand why you're doing the hard thing, the thing you would struggle on [road courses], and the good thing where you would kick everybody's ass, [ovals] you didn't," Johnson's former NASCAR rival Juan Pablo Montoya said during the Indianapolis 500 this year.
"It's flashed through my head a couple times," Johnson laughed when asked about that decision. "But it's the journey, it's all happened for a reason."
The foundations of this switch lay in Johnson watching the Indy 500 on his couch in El Cajon, California, as a boy, inspiring a dream that led him to motorsport and to dominating a championship designed not to be dominated, turning NASCAR's playoff system into his own personal toy.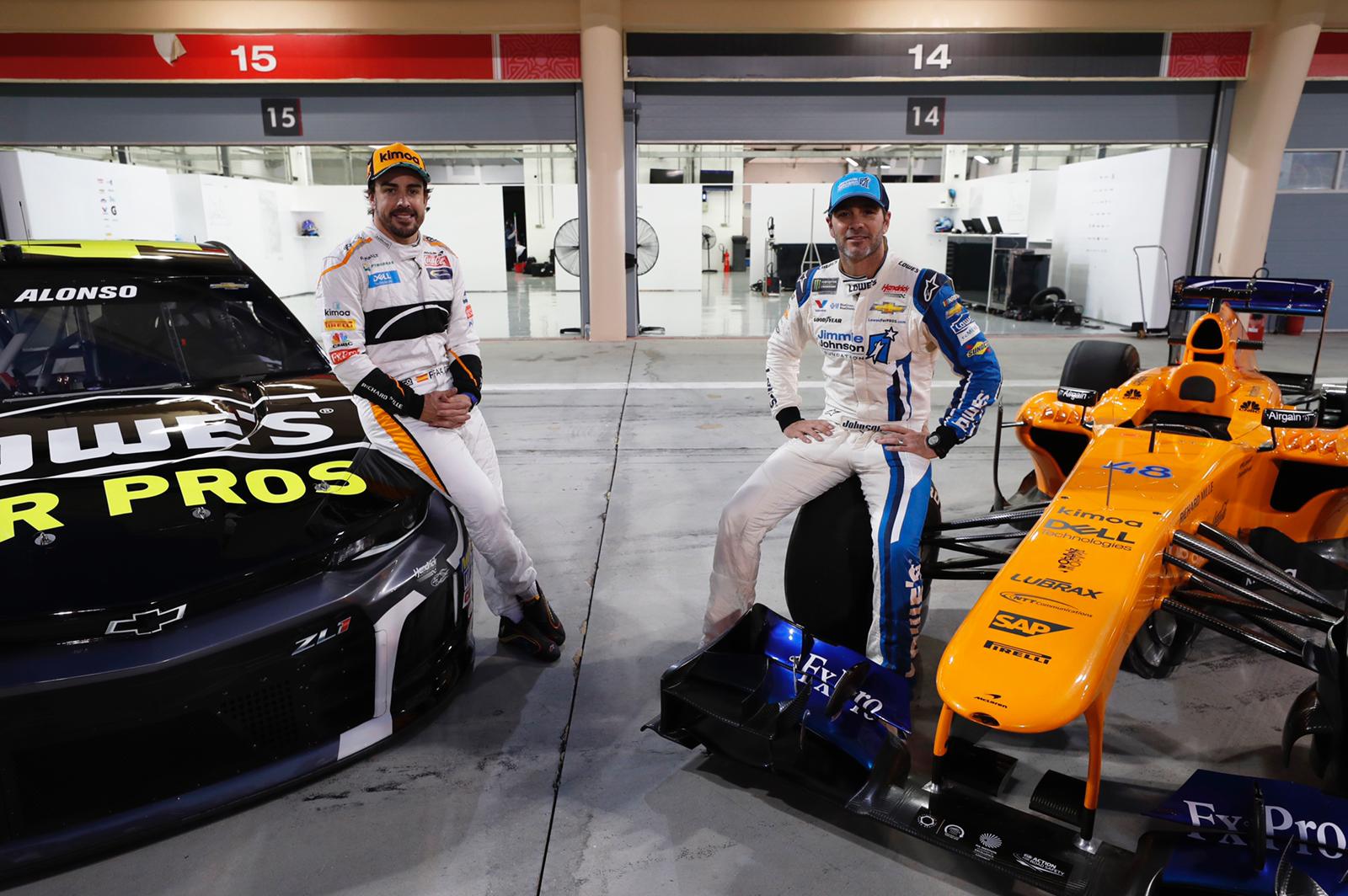 A car swap that got him in Fernando Alonso's Formula 1 McLaren in 2018 at Sakhir stoked the fire of what would be possible in single-seaters for Johnson, and ultimately that led to his Chip Ganassi Racing switch for 2021.
Montoya's words will haunt me for years to come as this IndyCar journey for Johnson may have been a longer one if he had started on ovals and later moved to road courses.
But he wanted to think more about open-wheel oval racing first and ensure the backing of his family and specifically his wife Chandra, his partner in every decision they make.
There's no doubt that going for the road courses put Johnson at an incredible disadvantage.
Unlike Scott McLaughlin, coming to IndyCar at the same time as Johnson but in his prime off the back of three Supercars championships, Johnson had been struggling for form in NASCAR since arguably his last title in 2016, or at the least his last race win in 2017.
He entered IndyCar at the age of 45, and to only contest the type of courses that hadn't been his speciality in NASCAR at all.
That meant, while his IndyCar rivals were driving the car with a sort of subconscious style – like many of us do when we are driving a road car and not thinking much about exactly what we're doing – Johnson was having to constantly adapt to the smallest slide or input/output with all of his brain power.
He instigated Formula 3 testing in the off-season prior to his IndyCar debut to attempt to learn some tracks and adapt to a car with full aerodynamics, but it was never going to be enough.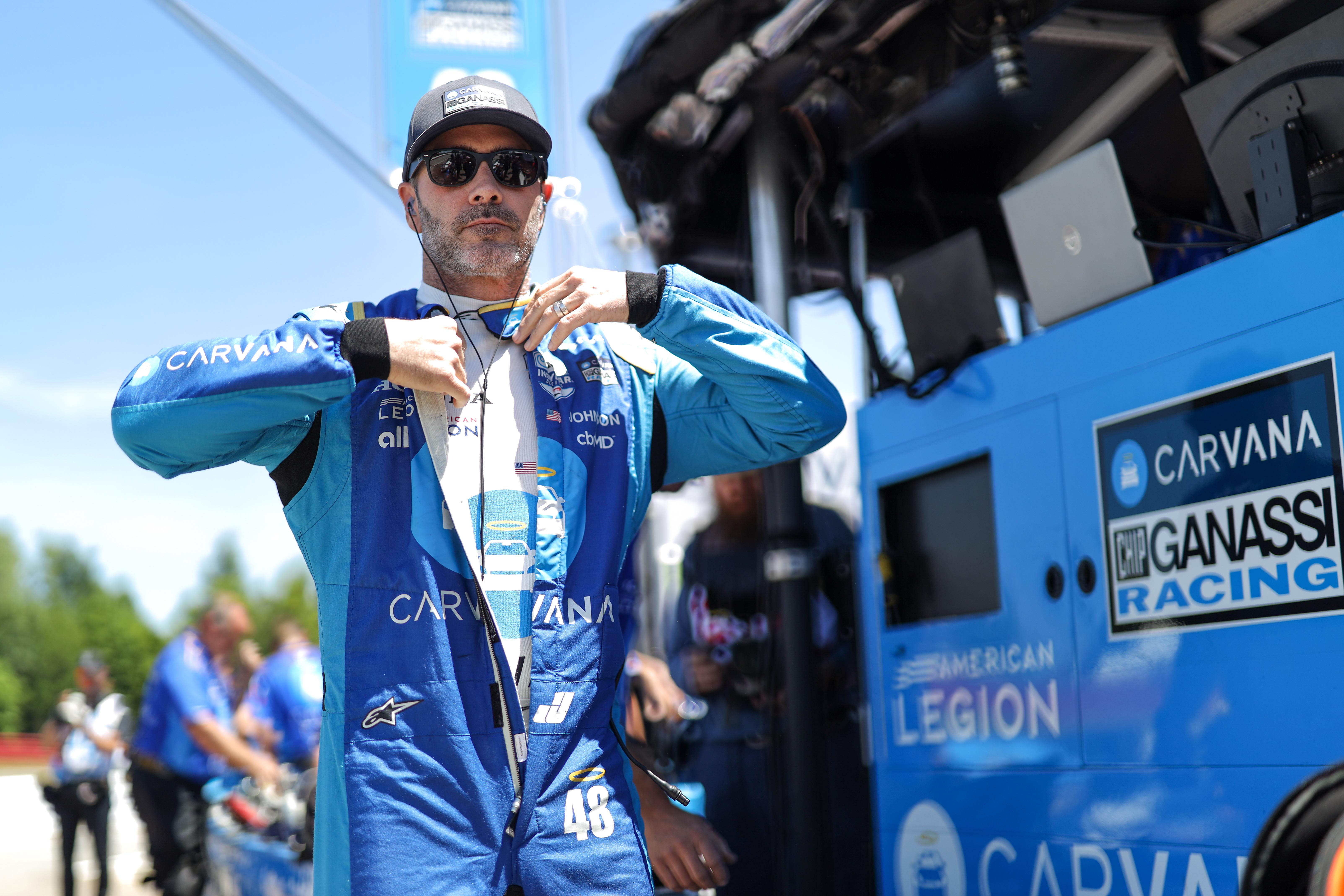 "I just can't shortcut the road to experience and the laps on these tracks and the laps in a single-seater," Johnson told The Race in July this year.
"At times I often wonder if I should be out there pounding laps in the Indy Lights car every weekend, just to kind of speed up this process too."
IndyCar is one of the elite single-seater championships with a car that doesn't have power steering and is constantly inducing oversteer and understeer that the driver has to manage.
The sight of Johnson spinning in practice sessions was commonplace, and it was perhaps partly because an IndyCar driver needs to be constantly adjusting the tools in the car corner to corner, discussing strategy on the radio and being aware of the drivers around them.
For an extreme example of what it's like to drive an IndyCar sometimes, just look at this succession of laps from Colton Herta at the Indy GP, and if that isn't all the proof you need to be sympathetic to a driver who has never properly raced on road courses before or with cars boasting huge aerodynamics, then I don't know what is.
We can all sit here arguing until we're blue in the face about Johnson's results and how he should have done better. But you simply have to temper that with the understanding of the challenge he took on.
The gravitas with which he has approached that challenge is typical of him. He's often the driver who spends the most time in the pre-weekend media bullpen.
He always gives the most thoughtful and interesting responses he can, and he's always polite to the point where you sometimes forget you're speaking to someone who has done everything from win NASCAR championships to visit Barrack Obama in the White House or doing inspiring philanthropic work. He's still one of the most genuine, down-to-earth drivers in the paddock.
There's another area we have to factor in when analysing Johnson's IndyCar journey and that's what he's taught his team-mates.
Of course, that's not in terms of driving an IndyCar, but Alex Palou regularly credits Johnson for his role in advising on the mentality side of fighting for a championship, something Ganassi managing director Mike Hull discussed before this year's title final.
"People from the outside might think [they know] who Jimmie Johnson is, they might have an understanding of who he is," said Hull.
"But, man, on the inside, this guy is the real deal. He is such a team-mate. He was instrumental in helping Alex last year win a championship. He truly was.
"If we're fortunate enough to win the championship overall on Sunday [Ganassi's contenders ultimately lost out to Penske's Will Power this time], he has his fingerprints all over it. It means so much to have a seven-time champion driving for us."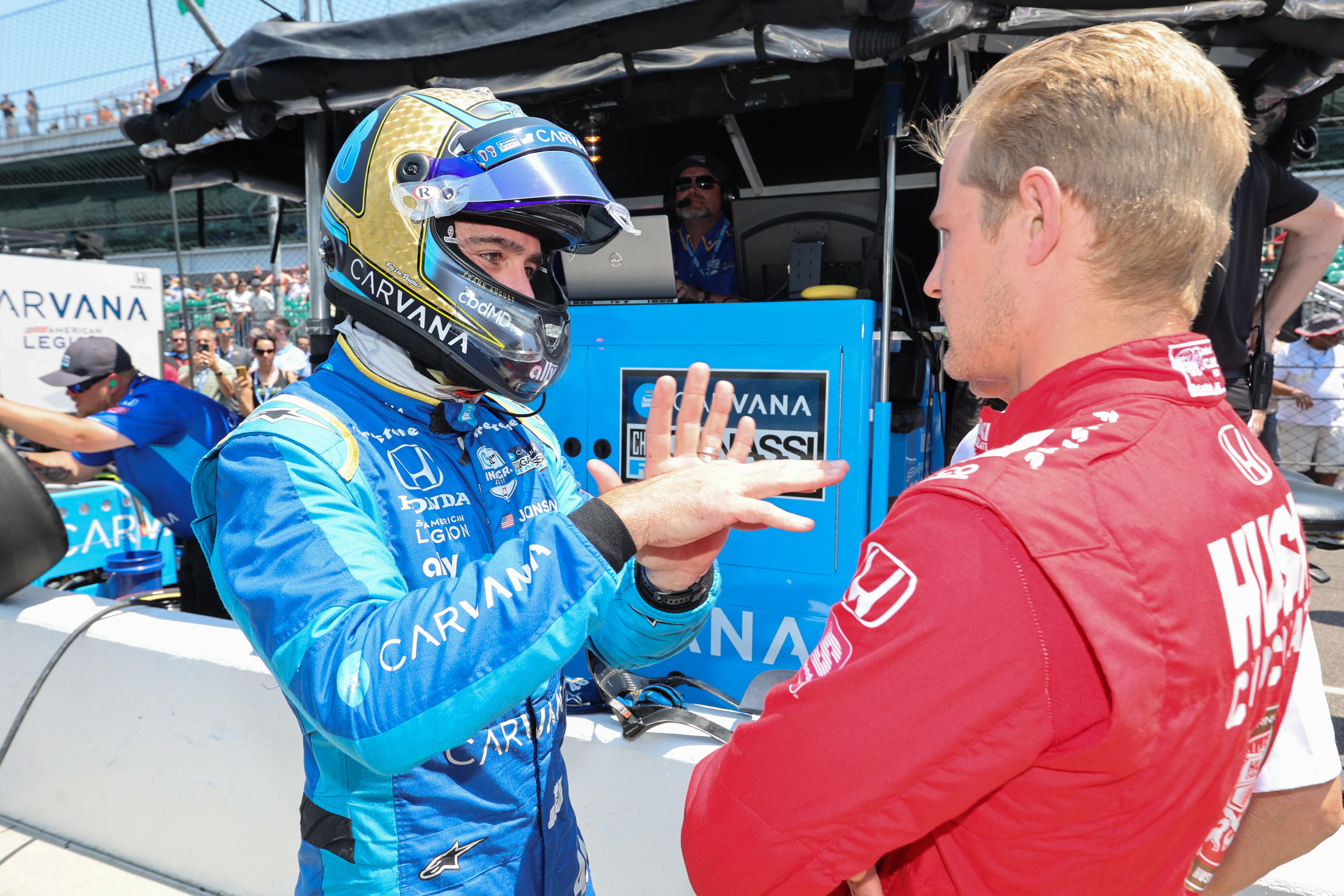 Scott Dixon, Tony Kanaan and Marcus Ericsson have all given their thanks for what Johnson brought to a Ganassi team that won a championship and an Indy 500 while he was there. Its first 500 since 2012, we should add.
Assessing it from the opposite angle, if the likes of the winner of Ganassi's last 500 Dario Franchitti – who works closely with the team as driver advisor – the team-mates and the sheer list of talent behind the scenes at Ganassi couldn't help Johnson to better adapt on road courses, it wasn't going to happen anywhere.
Where he didn't need as much help was on the ovals, and it will be to IndyCar's huge detriment if he doesn't continue on those. More on that in a moment.
One thing that definitely hasn't been to IndyCar's detriment – despite the poor results – is Johnson's presence. Used car company Caravan has ploughed a huge amount of money into the series via Ganassi and Johnson, and Johnson has helped to bridge the gap between the NASCAR and IndyCar fanbase. Finding statistics in this realm is tricky, but there's no doubt NASCAR fans have had an eye on Johnson.
Hopefully they remember their driver producing one of the most sideways and talent-filled qualifying runs we've seen at the Indy 500 recently, which led Dixon to declare that he wouldn't be able to control the car in such a way.
WHAT A SAVE, @JIMMIEJOHNSON!

Jimmie saves it on the first corner of his qualifying run. He'll start on the first four rows in his first #Indy500. pic.twitter.com/q3PVJdz3qi

— INDYCAR on NBC (@IndyCaronNBC) May 22, 2022
Perhaps the 500 is the perfect microcosm of why Jimmie's IndyCar career is tough to judge and inspires such debate. He won rookie of the year this year despite crashing out, much to the dismay of David Malukas and his Dale Coyne team as he was actually the best-placed newcomer in the results.
Of course, Johnson carried that with grace, and he doesn't make the rules. The fact is that the rookie of the year has an element which takes into account media exposure and bringing something to the 500, and there can be no argument he won in that area. On track, he crashed late on when set for a decent result.
That might be one of the results you might look back on and think 'what might have been, if that had gone differently, would he have been here for longer?'.
But this journey wasn't about winning an IndyCar championship or even winning a race. Johnson has always had too much respect for IndyCar for that.
He wanted to achieve a childhood dream and turn up and race cars that are fun to drive. He's the fun-loving child in all of us that wants to grow up and be a racing driver.
I can understand the reasoning behind the argument that this somehow dents his legacy, but I totally reject it.
I have far more respect for the Jimmie Johnson that is still a seven-time NASCAR champion but tried to switch to open-wheel cars at the age of 45 in a bid to achieve a dream and prove something to himself, than I do for Jimmie Johnson the seven-time NASCAR champion. That's how this stint should be remembered.
What's next?
"I don't want to enter another full season if I know I can't give it my all," Johnson said on his Reinventing the Wheel docuseries on YouTube accompanying his announcement he would be scaling back.
Around 22 race weekends, just under 20 simulator days and four IndyCar tests is a huge schedule for someone who envisaged easing off after NASCAR.
His new approach for 2023 is likely to be more of a varied attack on his 'bucket list'. He told the Associated Press his list stands at around 10 events for next season.
Johnson hasn't ruled out doing the oval races in IndyCar next year, and after running in the top 10 in every single one of them this season you can only imagine what he could achieve given a second chance.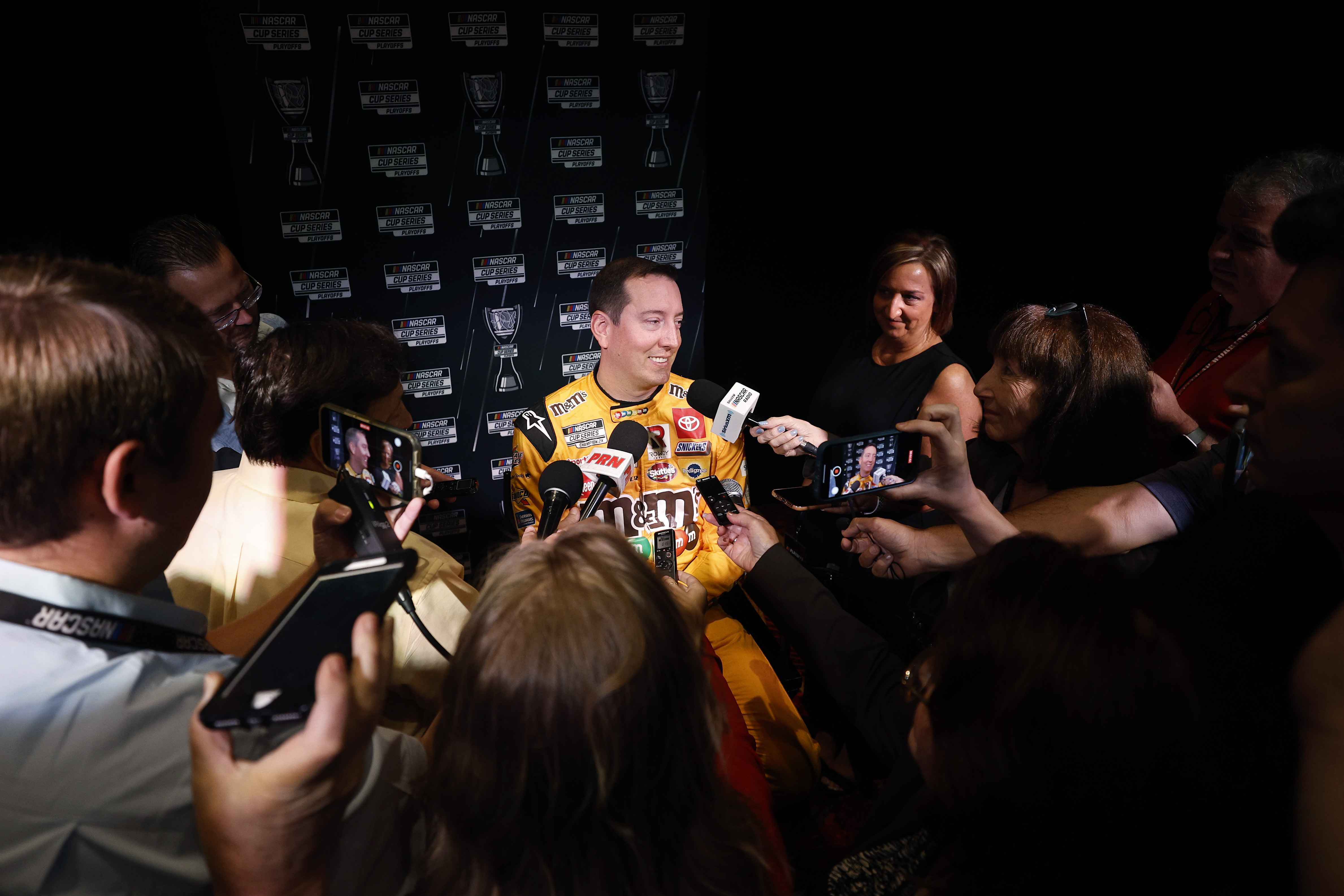 The thought is particularly appealing given that fellow NASCAR champion Kyle Busch is in talks with Arrow McLaren SP to race at the Indy 500 for the first time next year – a move paved by his switch from Toyota squad Joe Gibbs to Chevrolet runner Richard Childress in NASCAR.
Busch vs Johnson at the Indy 500 would be a huge story for IndyCar and the manufacturers involved. Despite being a career Chevy driver, Johnson has raced for Honda partner Ganassi for two seasons.
There have been reports of Johnson trying to do the double with some sort of crossover deal with Justin Marks' Trackhouse NASCAR team which fields two cars and has a third to start wildcard entries like Kimi Raikkonen at Watkins Glen this year.
Marks is also believed to be interested in getting into IndyCar in some capacity and has a relationship with Ganassi after buying its NASCAR charter.
Asked earlier this year about the possibility of racing for Trackhouse, Johnson told The Race "I certainly would look at opportunities in NASCAR", but added it "would be really difficult" to race for another team other than with Hendrick Motorsports, where he spent his entire NASCAR career.
But Johnson also wants to take part in the Le Mans 24 Hours. NASCAR is taking a version of its next-gen car to the French classic next year and while it would be a one-car class, Johnson is known to be interested in being one of the three drivers. It's hard to imagine NASCAR not wanting him onboard, even if it's only for the promotional value he'd bring.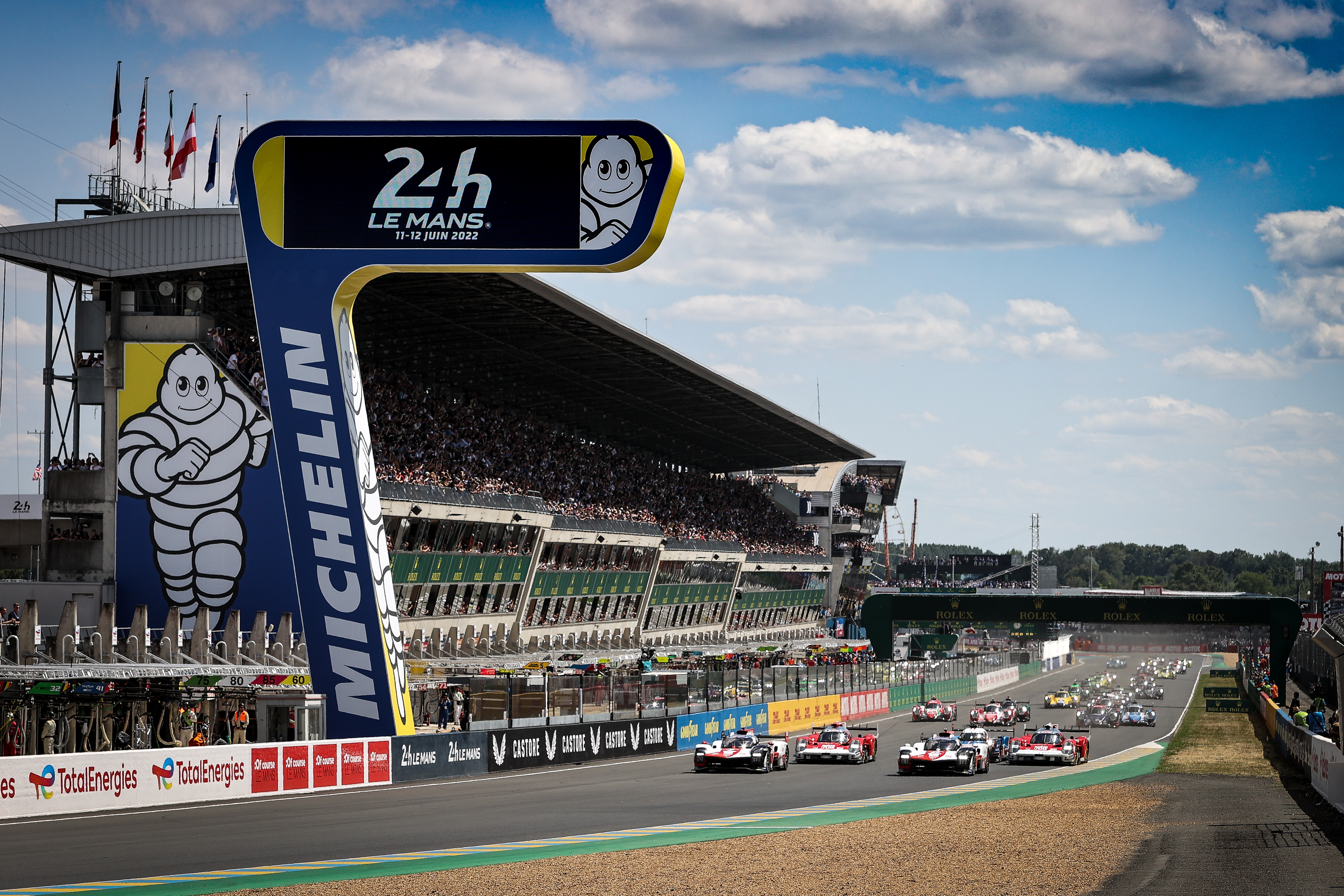 Sportscars are still of interest and that could be in IMSA or the World Endurance Championship, with the WEC providing a chance for some international events that could inspire some family travelling.
On home soil there's also the desire to win the Daytona 24 Hours. That event pushes his season start forward a couple of months but is a big one for Johnson to consider.
Back in IndyCar, Ganassi needs to decide if it will still run four full-time cars, which it has said it still wants to recently.
Honda is at capacity, so any change of plan from Ganassi would mean Honda might have an engine supply available and Dale Coyne is the most obvious candidate there.
Still, in that scenario Honda needs to be convinced that reallocating the supply is worth it. A third Coyne car with – for instance – runaway Indy Lights champion Linus Lundqvist in it may well get much better results for Honda than Johnson has in IndyCar, but a driver of Johnson's stature was always going to carry a special appeal even for stretched manufacturers who'd ultimately like to save cash or resources. That Indy 500 rookie win said it all.