NASCAR legend Jimmie Johnson will not continue full-time in IndyCar next season and says he is considering his next racing project.
The 47-year-old, who raced full-time for Chip Ganassi Racing in 2022, says the Le Mans 24 Hours, a one-off NASCAR event, and further IndyCar outings with Ganassi are among the options he is considering.
Johnson switched to IndyCar in 2021 for a part-time campaign after winning seven NASCAR Cup Series titles but struggled to find his feet on IndyCar's road and street courses, with 17th his best finish.
Things got better for Johnson during his first full-time season this year as he thrived on the ovals.
The first highlight was a sixth place at Texas and Johnson followed this by qualifying within the top 12 and taking the prestigious rookie of the year award on his Indianapolis 500 debut, later earning a personal best fifth-place finish in the second Iowa race.
His form away from ovals has improved but he's still yet to have a top-15 finish on a road or street course.
Though Johnson has firmly enjoyed his IndyCar spell he said that the 2022 season "checked so many boxes for me and I had such an incredible time, that I'm going to take a deep breath and think about what 2023 might look like".
He told AP: "I do have a desire to go back, it's just at this point, I know what's required to do a full schedule, and I don't have that in me. I don't have that passion that I need for myself to commit myself to a full season."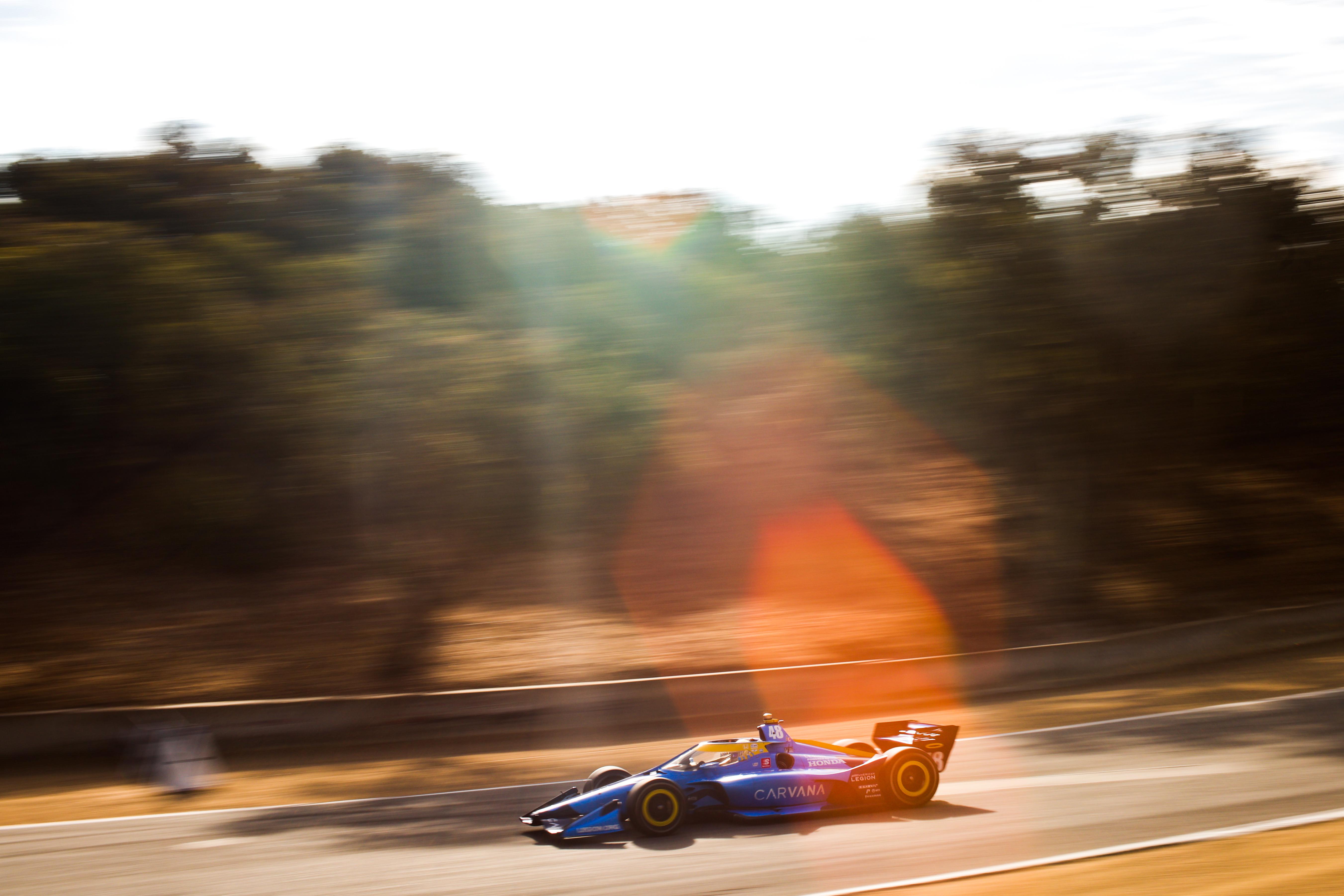 "I've spent the last week-plus with my family and certainly with my thoughts, just trying to understand what my 2023 calendar might look like," said Johnson in announcing his decision to step back.
"Through that process, I'm really at a point where I'm feeling very satisfied with the accomplishments that I had in 2022 in running a full-time schedule.
"This experience for me has always been one for my reasons, and I decided to do this, made a lot of people question it, but I wanted to chase my original dream and run in the IndyCar series and I truly felt like as this year started that I would want more years, that I want to continue on.
"But through this period of time I've had to reflect, and feeling as full as I do from my full-time season of racing and the accomplishments I was able to have, and certainly the experiences I was able to have, I'm here to say today that I will not compete full-time in 2023."
Johnson stressed that this did not mean "I'm out of a race car and not competing at all" but that he wanted time to reflect on the campaign and decide which discipline he wanted to compete in next.
"I'm still working on my bucket list of races to compete in and the 24 Hours of Le Mans is still up there for me," he said.
"I love sportscar racing, I love IndyCar racing, I've always been curious if there might be a one-off event in NASCAR that might fit for me. So all of that is still in play and I really do anticipate racing somewhere next year.
"Thankfully I do have options; I've had the best time at Chip Ganassi Racing and I know that Chip doesn't want to see me go anywhere. I'm certainly looking at some options there.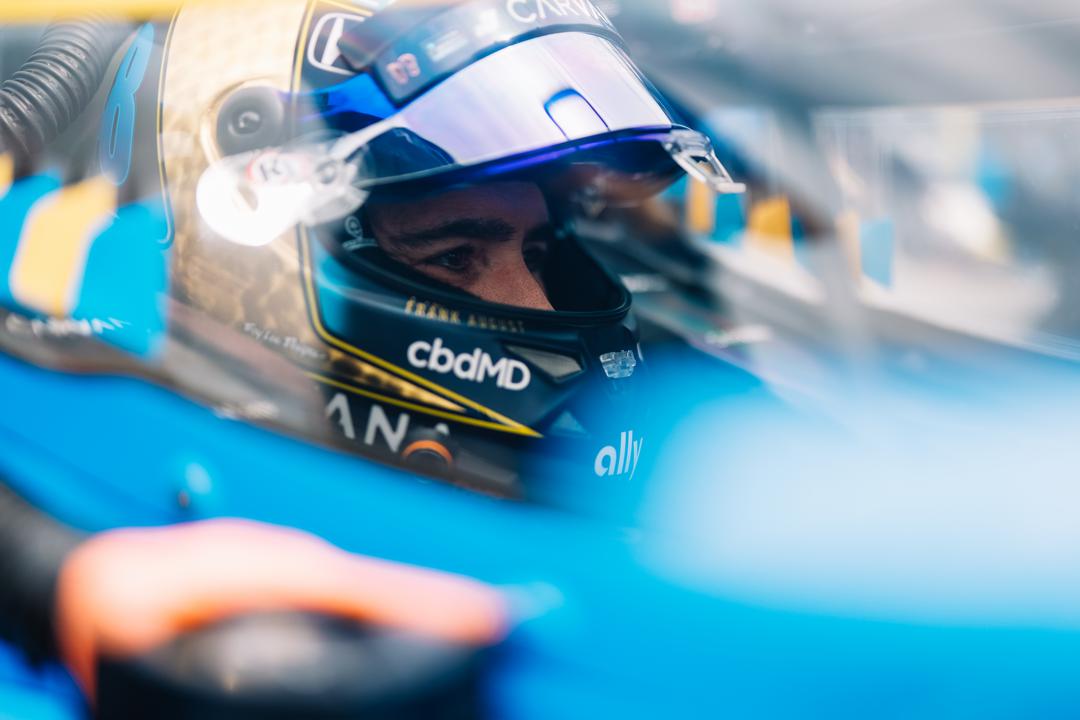 "I had the amazing support from [sponsor] Carvana and I know as long as I'm behind the wheel of a car, I feel certain that they want to continue the relationship and be there for that journey, and I just really want to thank the fans for all their support.
"Again, this isn't a goodbye, this is, 'I'm going to find some new projects and continue to find new ways to challenge myself'."
Johnson's departure from the seat full-time aside, Ganassi will have an unchanged driver line-up for 2023 after the team's victory in retaining the services of 2021 IndyCar champion Alex Palou following McLaren's attempts to sign him for 2023.
Palou will once again be joined by six-time IndyCar champion Scott Dixon and reigning Indy 500 winner Marcus Ericsson.