IndyCar has revealed its 2023 calendar, which features 17 races starting in St Petersburg in March and ending at Laguna Seca in September.
As The Race wrote earlier this season, IndyCar planned for its calendar to remain the same beyond what had already been announced, with the series looking to refine some its current events and to potentially promote more in-house to enable greater control over the spectacle and general running of events.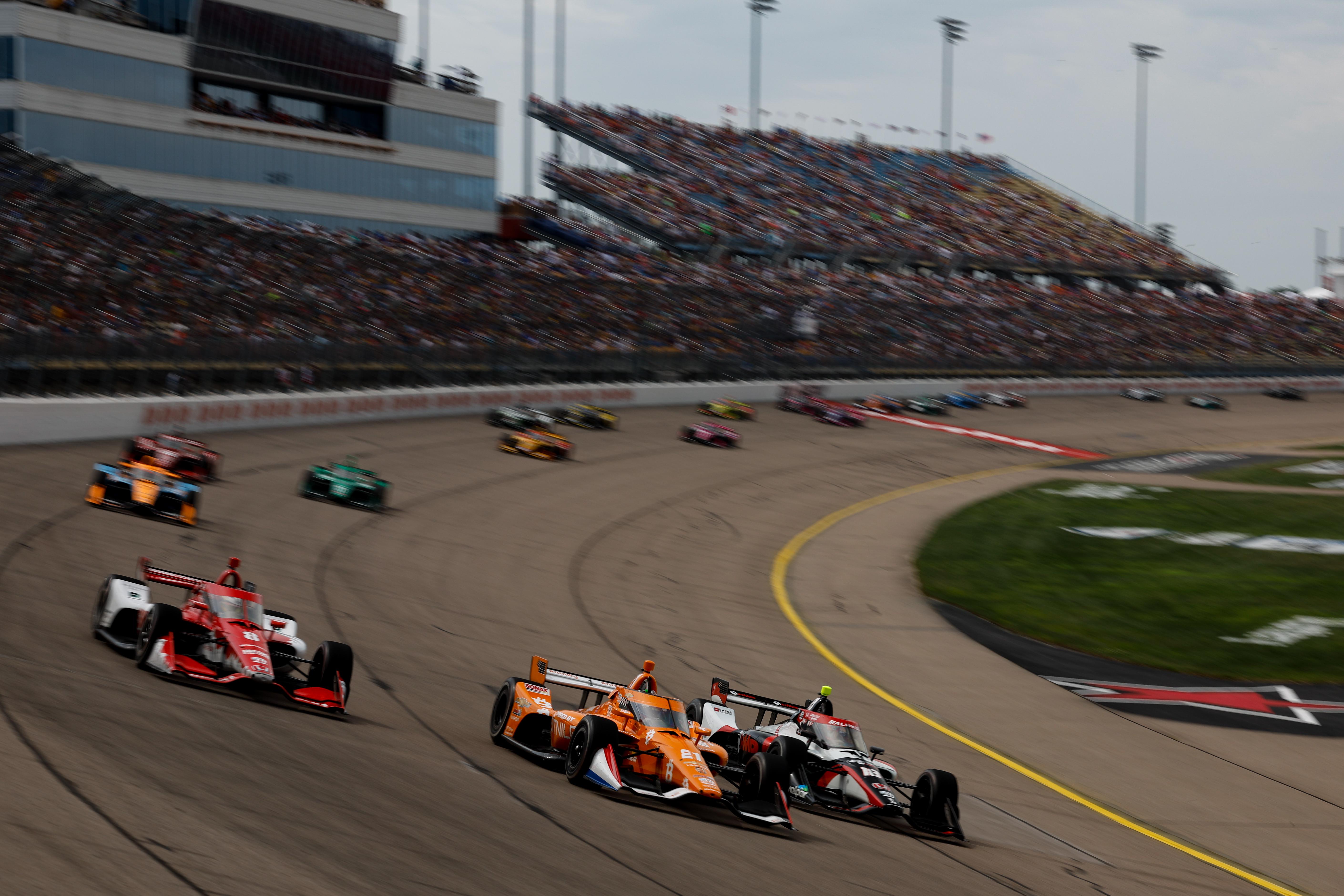 Its Iowa weekend – made possible with the help of grocery chain Hy-Vee – was a great example of this, and it appears the previously struggling Texas event will move in a similar direction.
The Texas event was vastly improved thanks to some work on making the race track two-lanes wide to encourage overtaking, but promoting the event and increasing attendance is the next step and despite its place on the calendar reportedly being in question, it remains with what is believed to be a new deal.
The only 'new' venue on the calendar is the Detroit race, which as previously announced will take place on June 4 and move from Belle Isle to its new, 1.7-mile downtown 'Streets of Detroit' circuit.
A change in the series' testing protocol has been rumoured but is not yet confirmed.
2023 IndyCar calendar
March 5 St Petersburg (street)
April 2 Texas (oval)
April 16 Long Beach (street)
April 30 Barber (road)
May 13 Indianapolis road course
May 28 Indy 500 (oval)
June 4 Detroit (street)
June 18 Road America (road)
July 2 Mid-Ohio (road)
July 16 Toronto (street)
July 22 Iowa double-header (oval)
August 6 Nashville (street)
August 12 Indy road course
August 27 Gateway (oval)
September 3 Portland (road)
September 10 Laguna Seca (road)