With 17 races on the bill and a double-points race distorting the standings, we're digging deeper to rank every single full-time driver in IndyCar this season.
It's been an intriguing year and placing each driver in a ranking is not easy when you're balancing a five-car title fight, an ace rookie class and a host of big names who were looking to improve on difficult years last season.
We've crunched the available stats to bring you our ranking of the whole full-time field from worst to best (and with drivers who missed more than one race discounted).
25 – Dalton Kellett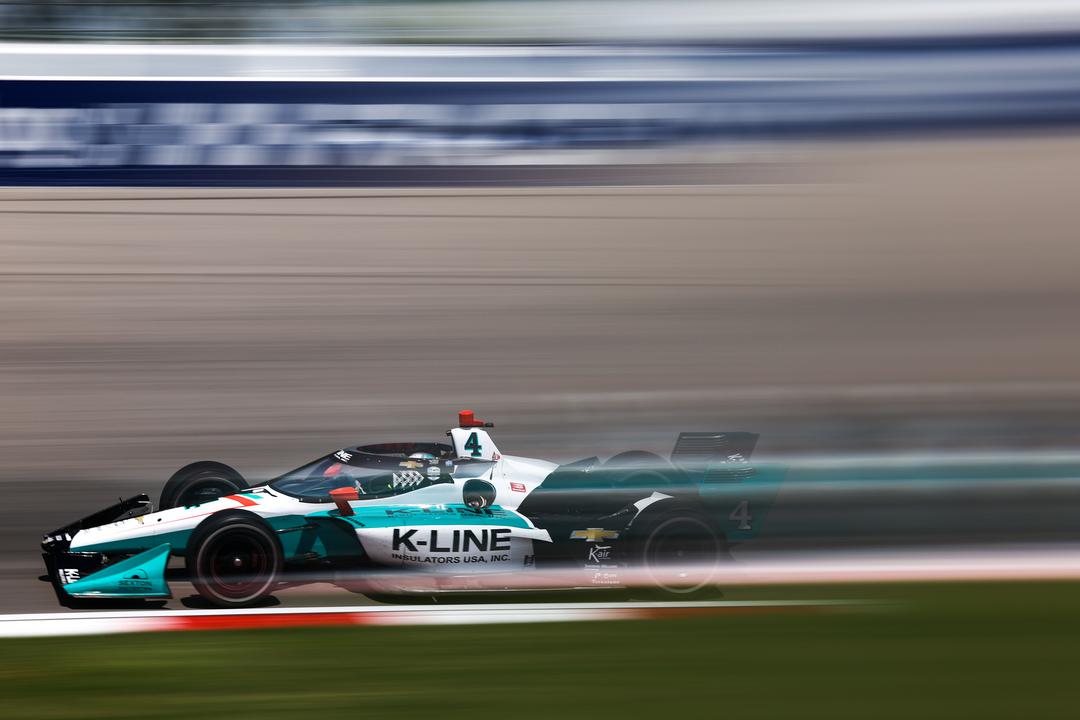 AJ Foyt Racing
Championship position: 25th
Best finish: 17th (Texas)
It's a shame to put Dalton so far down on this list. Whether it's his interest in photography and astrology, TikTok explanations of car engineering or his speaking out on key political and human rights issues that aren't always easy to discuss as a high-level sportsperson, he's a very endearing character.
He's almost certainly better than the points make him look, too, but sadly the IndyCar Series is incredibly competitive and he might not be cut out for this level. I still think he'd be a capable IMSA driver in any class.
24 – Kyle Kirkwood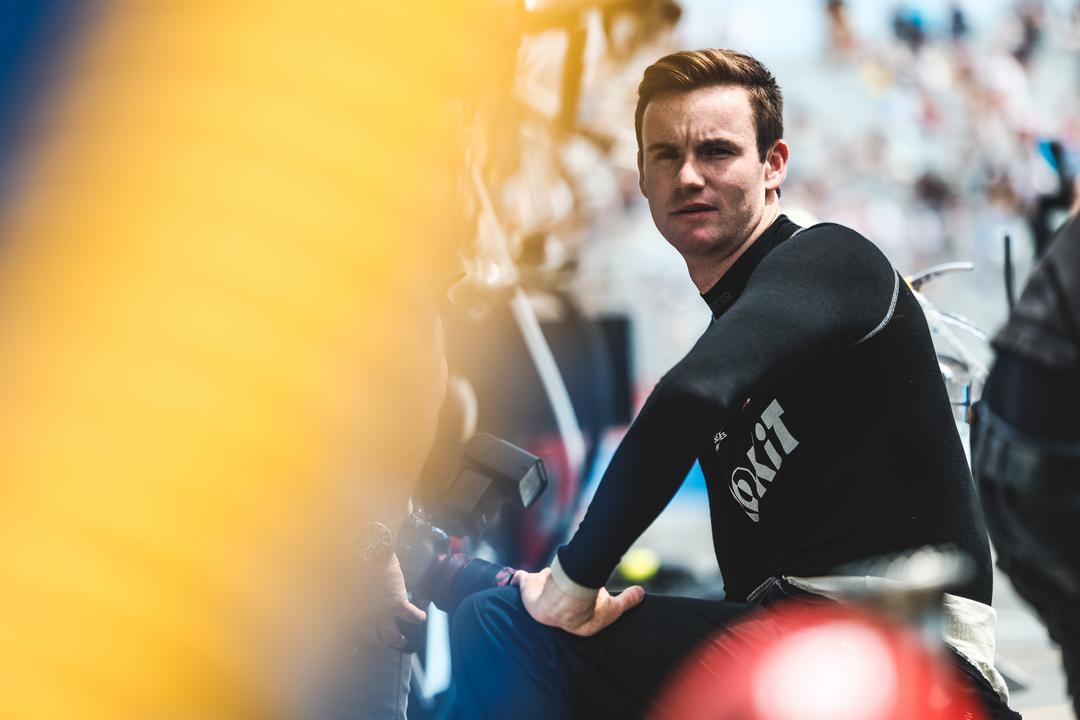 AJ Foyt Racing
Championship position: 24th
Best finish: 10th (Long Beach)
Perhaps it's harsh to have Kirkwood so near the bottom, but his flashes of pace have been met with far too many mistakes.
Given the incredible junior single-seater career he had, his first IndyCar year has been a disappointment.
It's fine not to deliver as much as some of his other rookie rivals in better equipment, but it's not OK to make key errors when in positions to score decent points for the team.
Kirkwood definitely belongs in IndyCar and he might be one of the brightest talents in the series. He just needs to make fewer errors and be more consistent. Maybe the Andretti switch will help that in 2023.
23 – Devlin DeFrancesco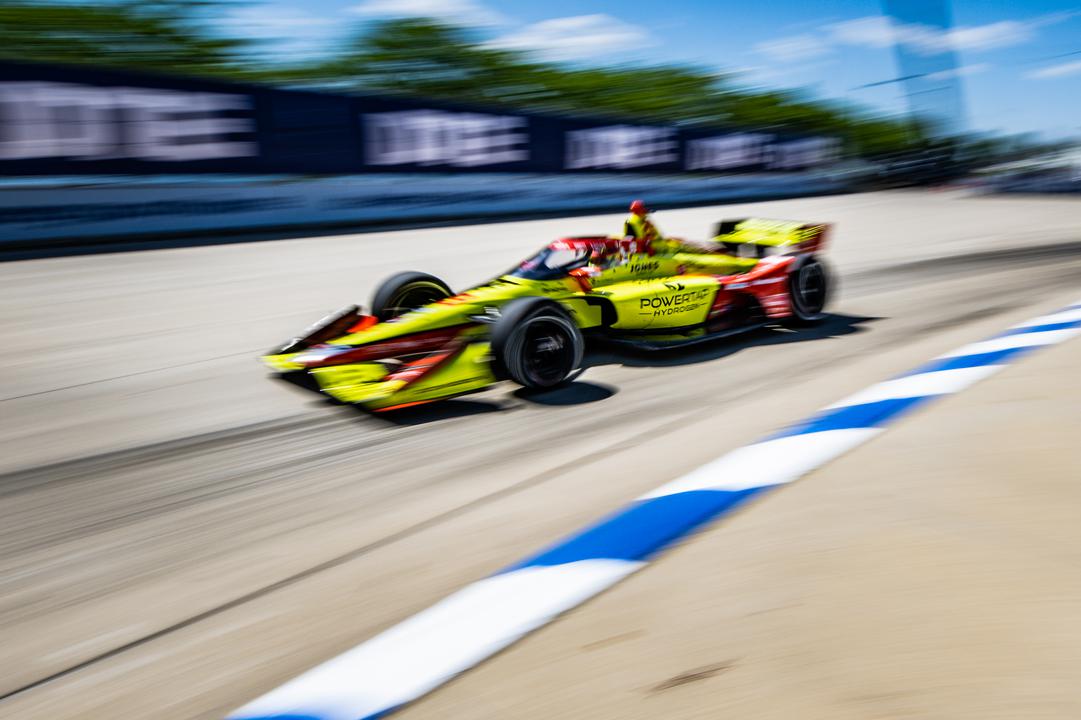 Andretti Autosport
Championship position: 23rd
Best finish: 12th (Gateway)
He might have made plenty of errors in his rookie year – and he took responsibility for them admirably – but DeFrancesco has also made strides forward.
He probably lacks the elite pace needed to be a top 10 threat in this series at the moment, but he's a driver still clearly developing.
It's harsh on Kirkwood to place DeFrancesco ahead given Andretti's advantage over Foyt, but Kirkwood squandered plenty of chances to sneak ahead and that has to be factored in.
22 – Jack Harvey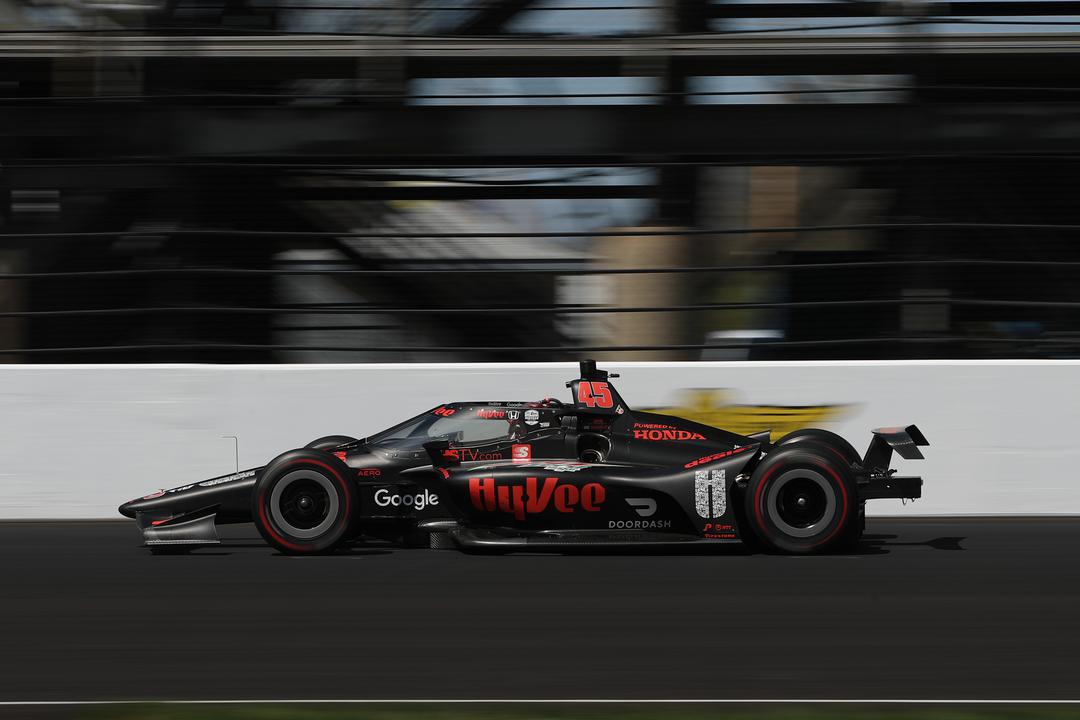 Rahal Letterman Lanigan
Championship position: 22nd
Best finish: 10th (Nashville)
It's no secret Rahal Letterman Lanigan has struggled this year. But Harvey has been thoroughly embarrassed by his team-mates.
Harvey has been touted as a potential race winner in the past but his first season at RLL ends with him having not been the highest-finishing car from the RLL stable in any of the 17 races.
People might compare this year to Felix Rosenqvist's 2021 in looking at a good driver having a disaster. Rosenqvist has bounced back this year and Harvey might too, but there's no real sign of that currently.
He's lucky to retain his seat and has to do better in the next campaign.
21 – Conor Daly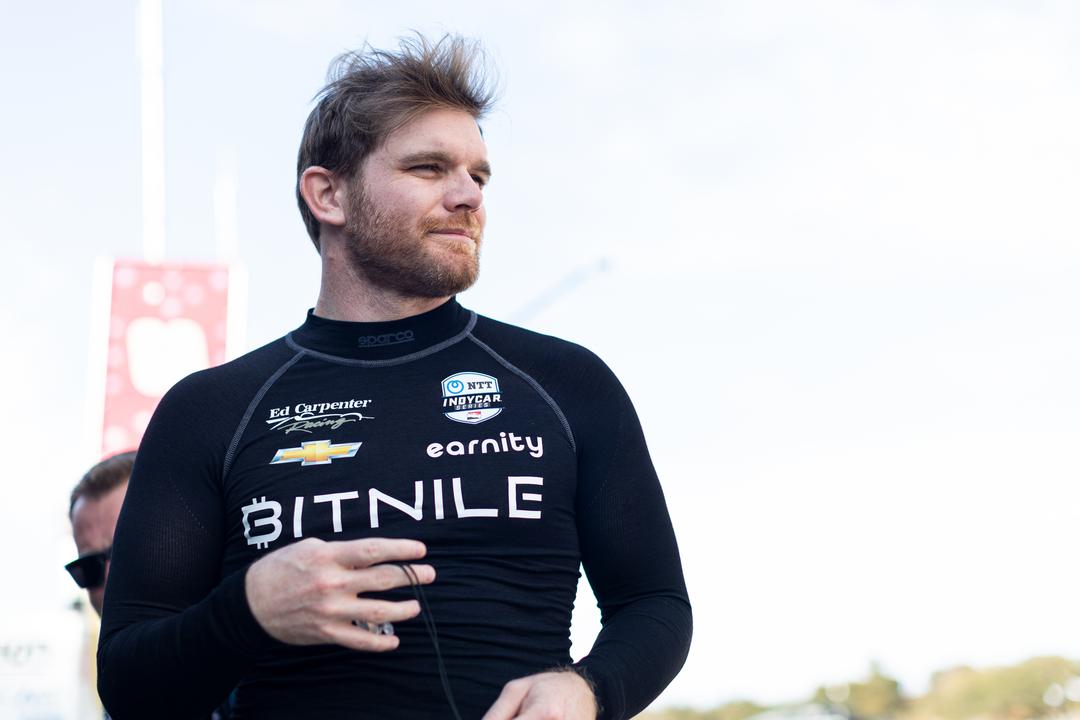 Ed Carpenter Racing
Championship position: 17th
Best finish: 5th (Indy GP)
Daly is a likeable character and to finally see him get a full season after an impromptu meeting in Las Vegas led to his BitNile sponsorship was fun.
Sadly his second half of the season has been disappointing and his average finish is only 16.5, the 20th best in the field.
Exiting May it looked like he might given highly-rated team-mate Rinus VeeKay a much closer run to the finish, but he hasn't delivered on that, which is a shame.
It's hard to know whether to encourage the notion that Daly's capable of strong results or criticise the fact he doesn't get them as often as he should.
20 – Helio Castroneves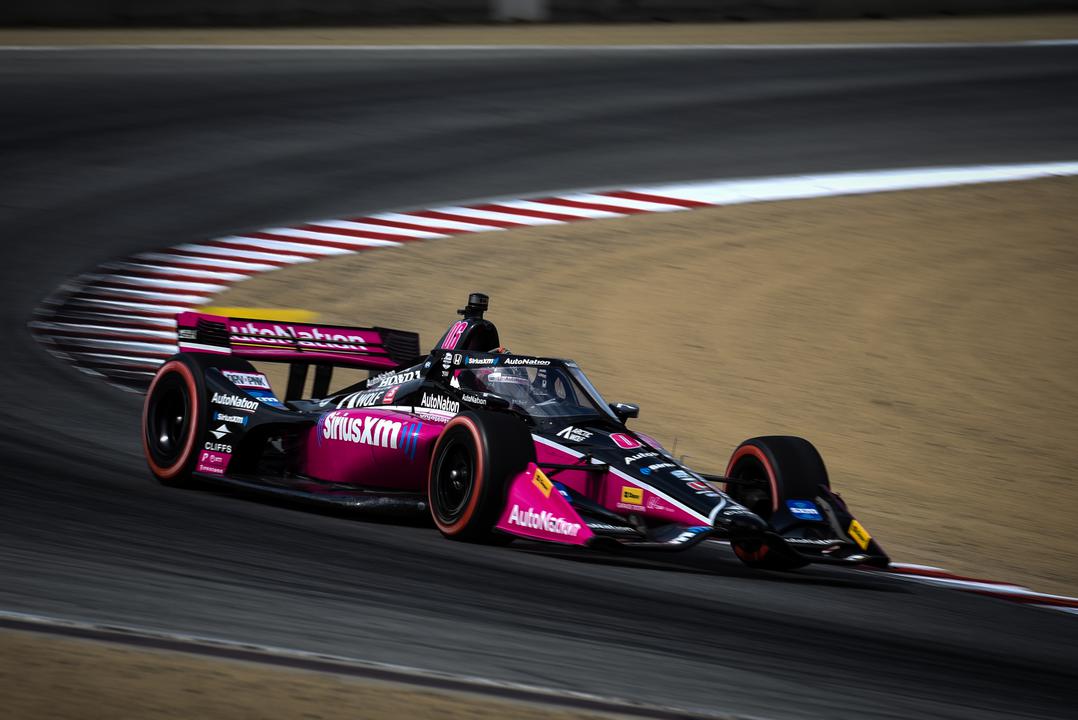 Meyer Shank Racing
Championship position: 18th
Best finish: 7th (Indy 500)
It was a big challenge at 47 years old to come back to a full campaign for Castroneves.
He's been relatively consistent as a top 15 threat which is no mean feat with the standard of driver in the series, but like Takuma Sato, we haven't really seen any of the peaks we've come to expect.
You could make the argument he's employed mainly for his Indy 500 prowess, A difficult qualifying draw meant starting outside the top 25 for it this year and seventh was an excellent recovery, showing his value.
But there's no doubt that value comes mainly on the ovals and especially the 500, and he was in a full-time seat.
Plus Meyer Shank struggled at Iowa and Gateway and he was taken out at Texas. So his chances to shine on ovals were limited. Results there could have bumped him into the top 15.
19 – Jimmie Johnson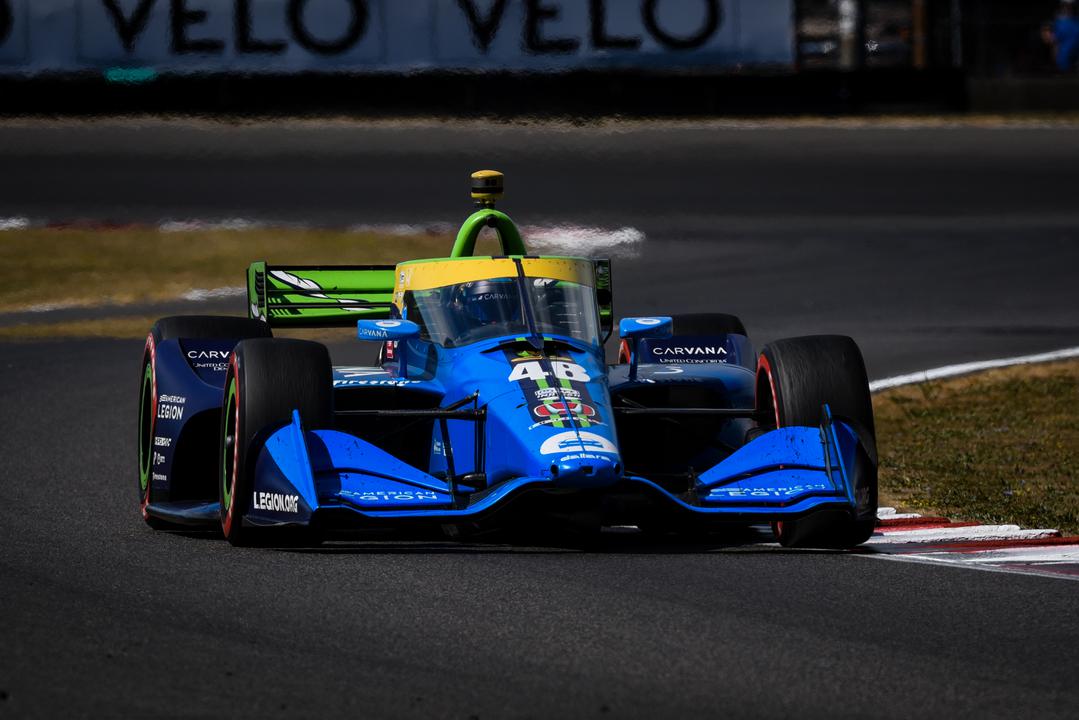 Chip Ganassi Racing
Championship position: 21st
Best finish: 5th (Iowa)
Johnson's oval performances prop up another road course struggle.
But the sheer excitement he induced on ovals was infectious and strong results in all but the 500, where he crashed from a decent position, show what he is still able to bring to the table.
Even with his road course issues his car would comfortably be in the cut-off for significant series prize money if it counted for teams with more than three cars.
If he's achieving (he was 15th in points scored on ovals) and enjoying what he does, then that's fine by me. He's certainly making strides and I hope we get a third season as expected to see what that might look like.
18 – Takuma Sato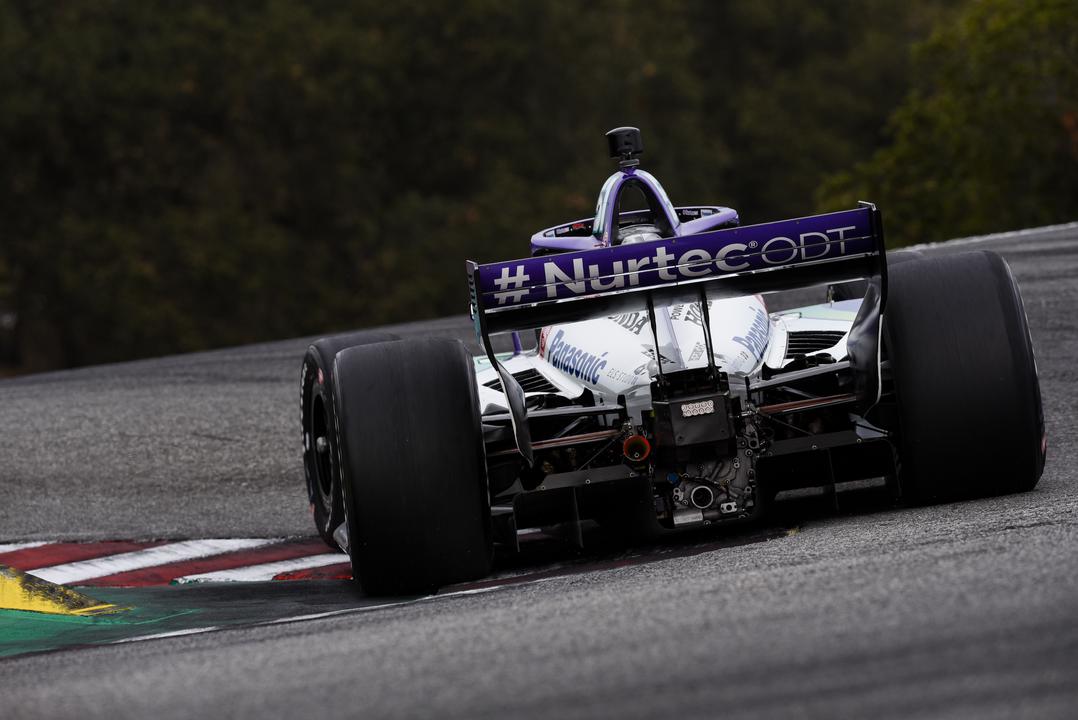 Dale Coyne Racing with Rick Ware Racing
Championship position: 19th
Best finish: 5th (Gateway)
A disappointing first year at Coyne for Sato, who was outperformed by his rookie team-mate and rarely looked like a car in contention for race wins or podiums outside of his season-high fifth at Gateway.
There's been some bad luck and mistakes – both aren't unusual in a Sato campaign – but this one lacks the peaks some of his recent efforts with Rahal managed.
Some good results mean rumours of an oval-only switch next season might be premature, but he needs to step it up in 2023 if not.
17 – Simon Pagenaud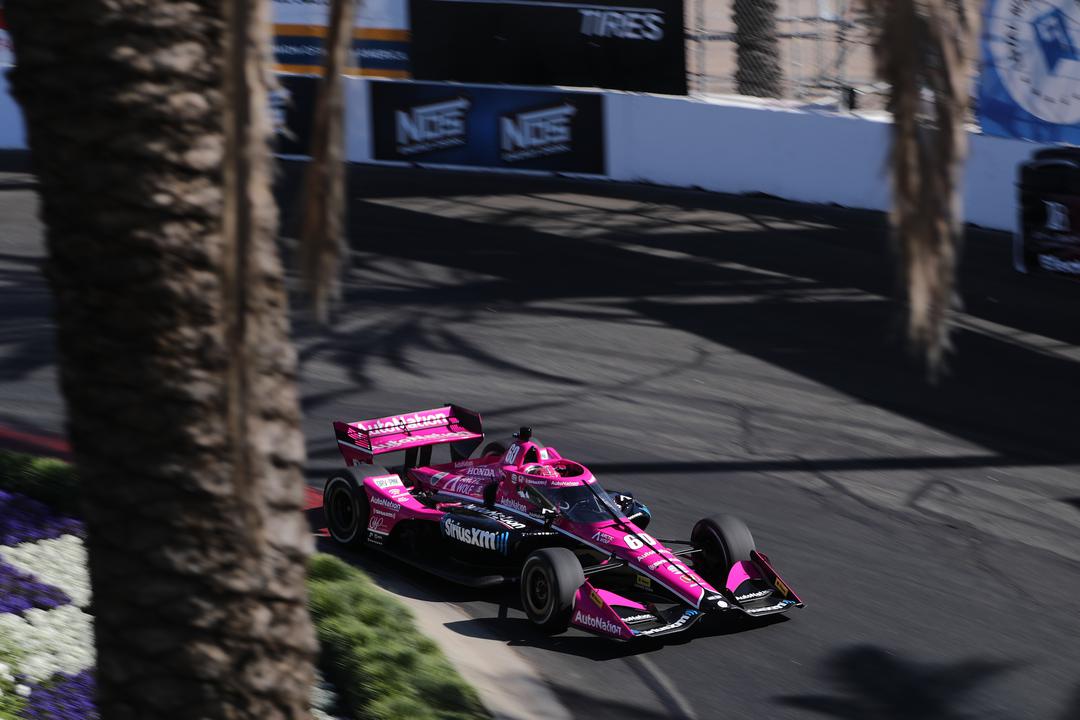 Meyer Shank Racing
Championship position: 15th
Best finish: 2nd (Indy GP)
Considering one of the reasons Pagenaud was hired by MSR was to use all of his car and mechanical knowledge to push this team forward, results weren't the main defining factor for Pagenaud this year.
Seven top 10s in 17 races show he has hit the ground running well, especially knowing how tough it is to be a regular contender at that level week in week out in the series.
A podium at Indy was a bonus, and the work he's done to help refine this relatively new team's approach points to high value beyond being behind the wheel.
16 – Rinus VeeKay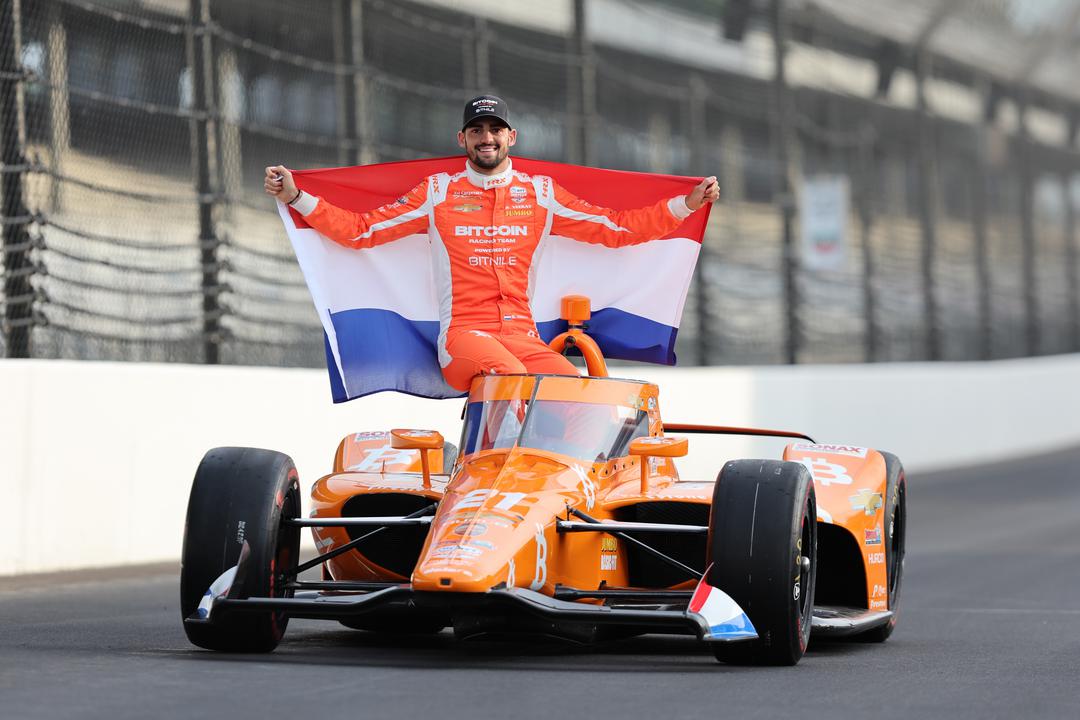 Ed Carpenter Racing
Championship position: 12th
Best finish: 3rd (Barber)
Veekay is a searingly fast driver at times, but there were too many occasions he disappointed in 2022.
Whether it's the drop-off in form when he was linked to McLaren in May, the crash out of 10th on the last lap in Detroit, failing to use his push-to-pass which cost a win at Barber and smashing into Johnson in one of the most ridiculous incidents of the year at Portland, it's been a tough one.
With a multi-year deal signed to stay at Ed Carpenter, perhaps that continuity will help VeeKay to establish a more consistent challenge in 2023.
He's too good to be letting errors like those hamstring his campaigns.
15 – Callum Ilott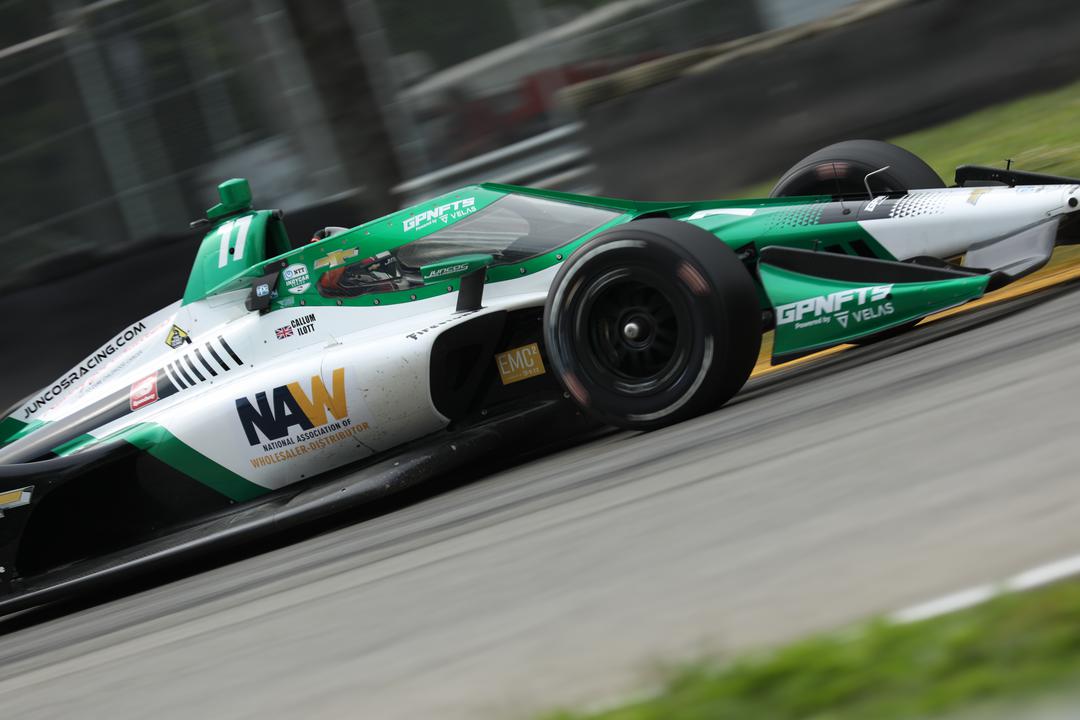 Juncos Hollinger Racing
Championship position: 20th
Best finish: 8th (Indy GP)
There's an argument to be made that Ilott should be much higher despite only being 20th in the standings. Perhaps my fear of the accusation of British bias means Ilott is hindered.
While the results haven't always been sterling and there have been mistakes, Ilott looks like a liberated talent in 2022 given the freedom to go and make errors knowing he has a contract for the next season in his back pocket, unlike his years toiling on the junior ladder.
The pace the team has shown being a one-car entry with no additional data from other cars is nothing short of fantastic, and while there should be a couple more top 10s in the order, a quiet run to ninth at Portland points to Ilott marrying his speed with some poise and a measured approach.
A really impressive year from driver and team and being less than a tenth of a second off pole at Laguna Seca capped it off better than his engine failure in the race.
14 – Romain Grosjean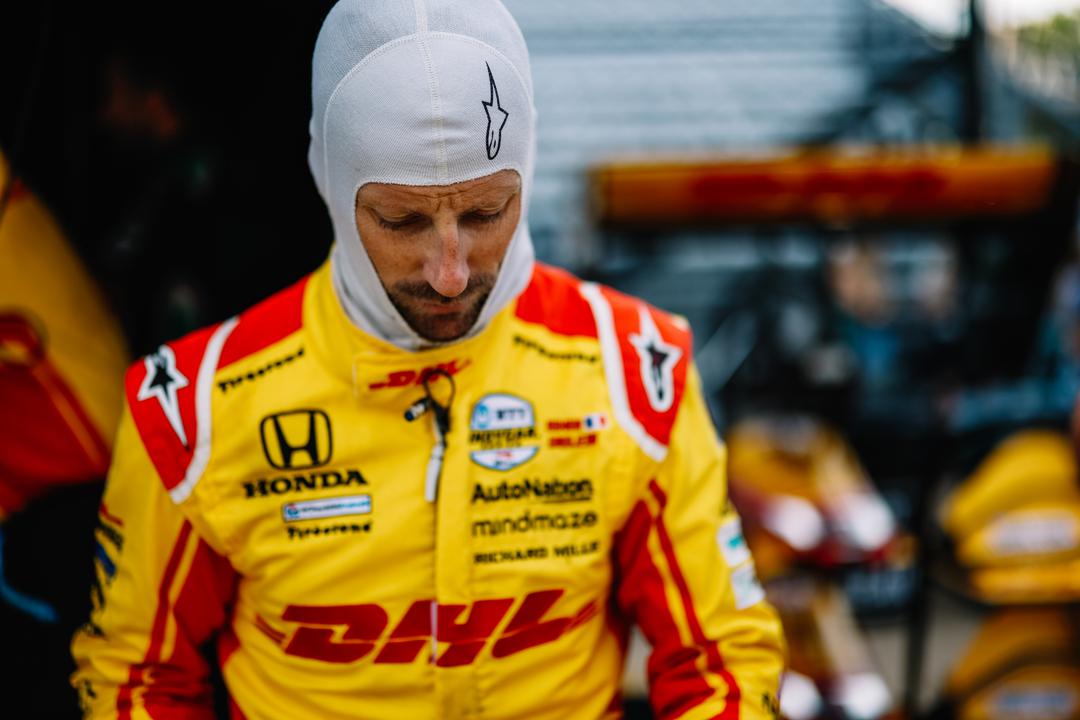 Andretti Autosport
Championship position: 13th
Best finish: 2nd (Long Beach)
Grosjean has the eighth-best starting average in the series but his campaign with Andretti has barely matched his rookie year with Dale Coyne, let alone produced the predicted challenge for the title.
He's had some bad luck, sure, but he's made plenty of errors too.
With a year to suss out this team and the Andretti car, perhaps he can use his experience to rebound.
Alexander Rossi being on the way out – the two having not got along – might allow Grosjean to stamp his authority on the team a bit more. Whether that's a good thing or if it will hurt from losing Rossi's IndyCar experience is yet to be seen.
13 – David Malukas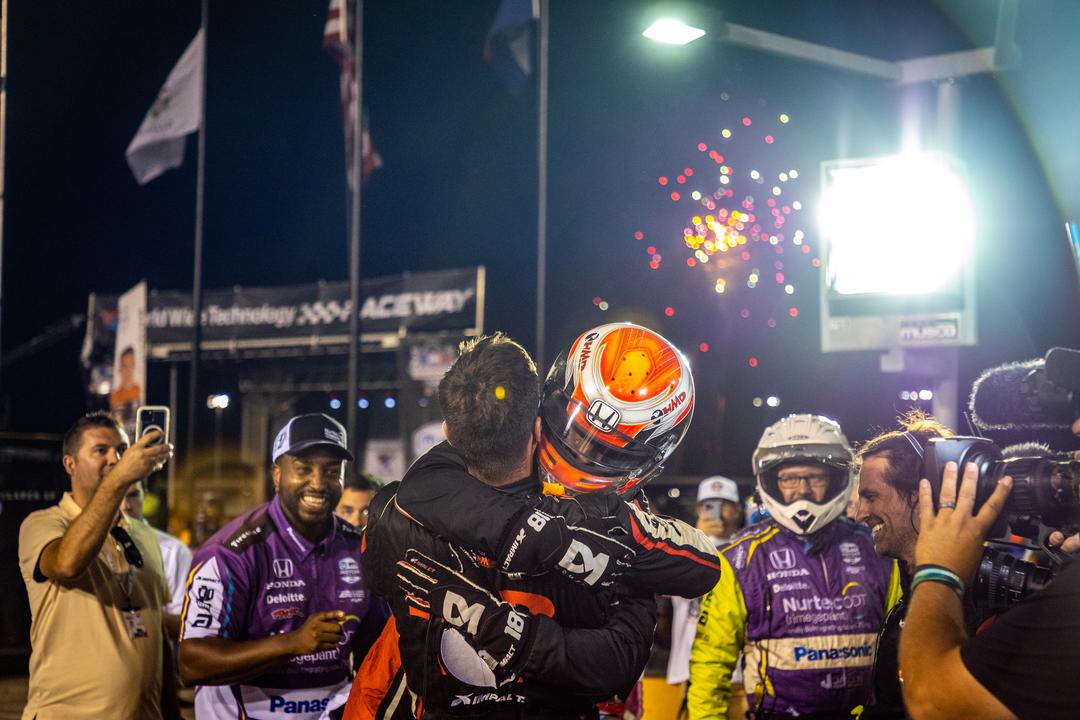 Dale Coyne Racing with HMD
Championship position: 16th
Best finish: 2nd (Gateway)
His Gateway second place was a revelation for as much as the fact a wider fanbase got to see how fun and endearing Malukas is.
There were plenty of self-confessed rookie errors in the first half of the year. However, during and after the Indy 500 Malukas was much more consistent and able to really consistently beat his team-mate Sato, a multiple race winner and double Indy 500 winner.
12 – Christian Lundgaard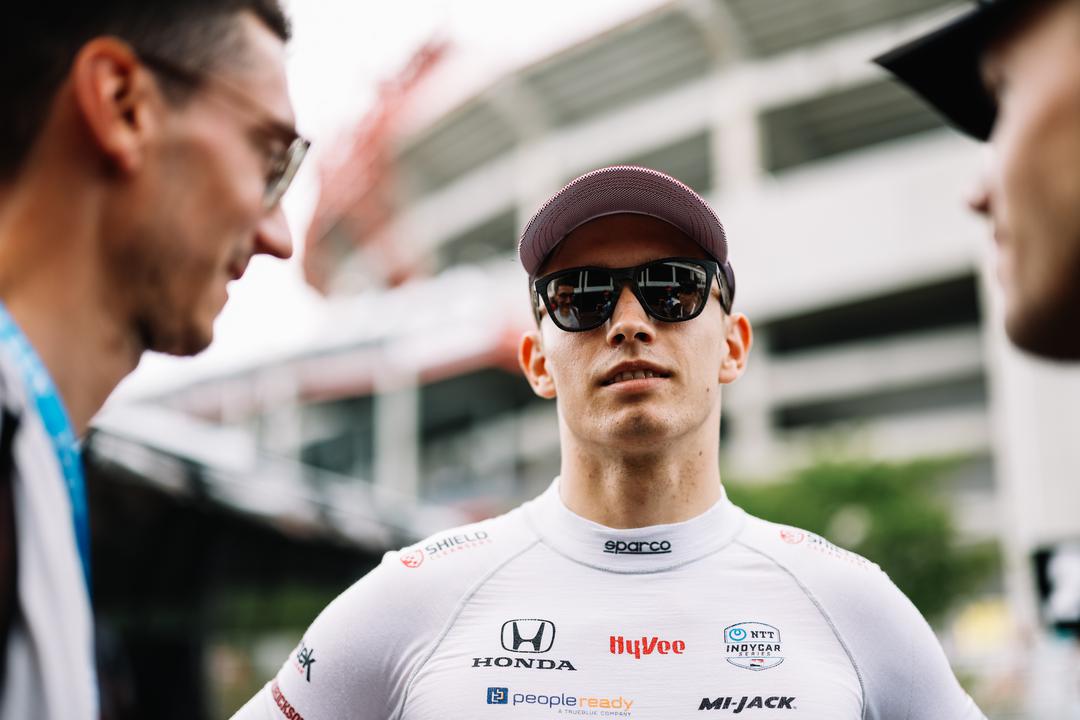 Rahal Letterman Lanigan
Championship position: 14th
Best finish: 2nd (Indy GP 2)
It was an awful first half of the season for the Rahal Letterman Lanigan team, and Lundgaard certainly bore some of the brunt of that – coming to many tracks for the first time with an ill-handling car.
Even under pressure in the rookie battle from Malukas in the second half of the year though, Lundgaard looked really consistent and rarely made mistakes no matter how well or badly his day is going.
As he and Bobby Rahal like to point out, after Rossi failed post-race tech at the second Indy road course race they were the first legal car home and therefore won a race in a way. The last rookie winner was coincidentally Rossi in 2016, so that shows how strong Lundgaard has been.
His qualifying is the only thing that has let him down but that's been a shortcoming of the team too and his race runs have been up there with Graham Rahal – who is almost always a top 10 threat.
11 – Graham Rahal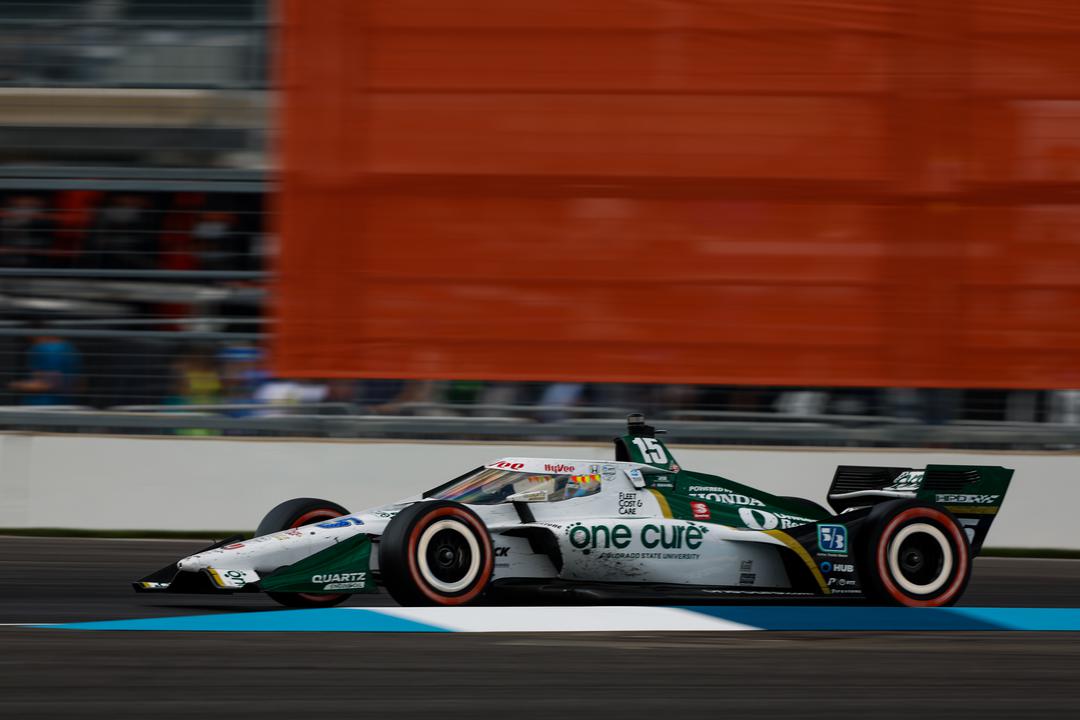 Rahal Letterman Lanigan
Championship position: 11th
Best finish: 4th (Toronto)
All the attention has been on Lundgaard for what he has done in his rookie year, but Rahal once again brought consistency to Rahal Letterman Lanigan with nine top 10s in 17 races.
Mistakes at Nashville and Detroit and being taken out at Texas were the only major poor finishes, and all that in the context of RLL having an almighty struggle for raw speed in 2022.
His racecraft, savvy and tyre conservation made sure he was a threat for the top 10 in the points even though he didn't get any podiums this year.
10 – Colton Herta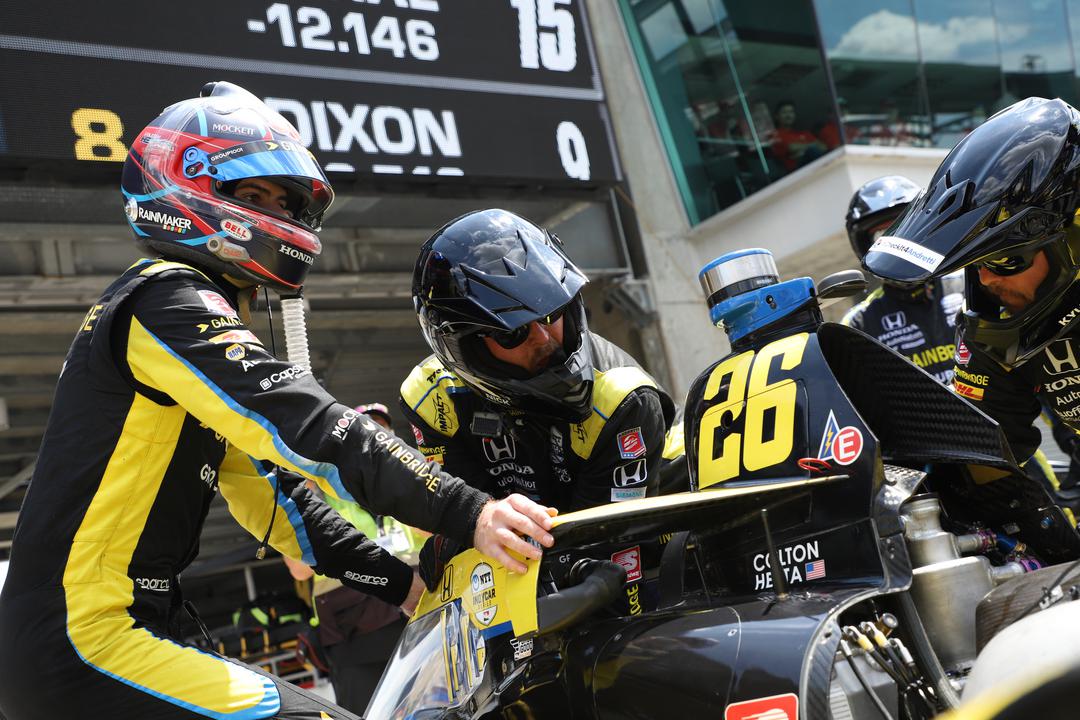 Andretti Autosport
Championship position: 10th
Wins: 1 (Indy GP)
Herta might be a bit lower than his peak performance deserves here but it's just been such a disappointing year.
It feels like Andretti hasn't given him a winning car as often as it did last year, but both driver and team have made as many mistakes, which has allowed Rossi to close in and ultimately have a better season in most measurable metrics.
While that might not necessarily mean a backwards step for Herta – Rossi's more than capable of improving his form even again on what we've seen in 2022 – it does mean Herta hasn't taken the strides many expected. He should have been a title contender last year but wasn't through plenty of bad luck. This year hasn't been clean enough as a group to warrant the same claim.
9 – Alexander Rossi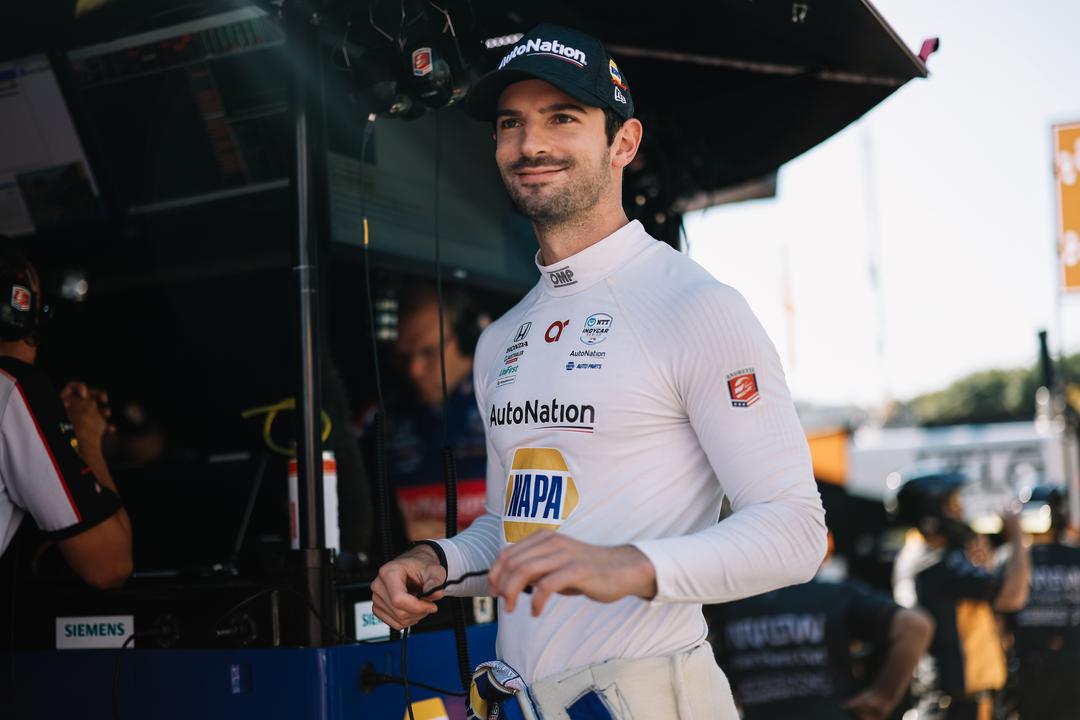 Andretti Autosport
Championship position: 9th
Best finish: 1st (Indy GP 2)
It's still not what we'd come to expect of Rossi pre-aeroscreen, but 2022 felt like a step in the right direction.
Even Herta has struggled this season so we can cut Rossi some slack for that, and the fact he's been much closer to Herta's pace consistently than in any of the past three seasons really means it's been a successful campaign.
That's especially true on road courses, where he had the third highest number of points before you take into account his penalty at the second Indy road course. He had the stunning drive to second at Detroit on the street course and a nice fifth at Indy from a tricky qualifying position, so he's been good all around. Not great, but good.
8 – Felix Rosenqvist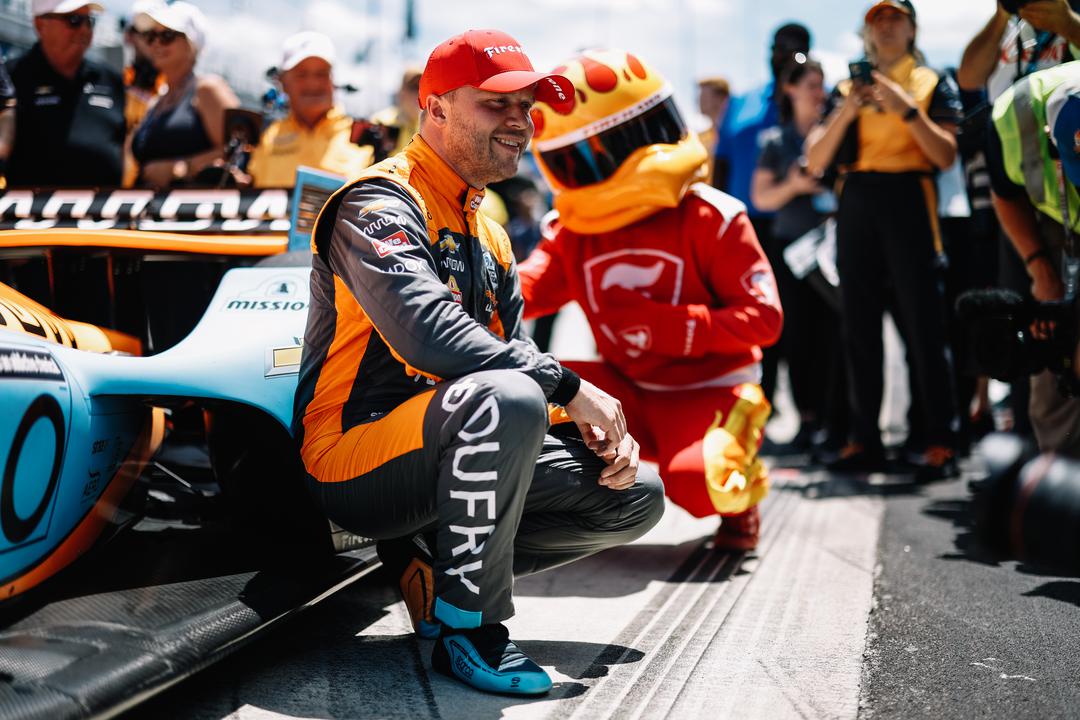 Arrow McLaren SP
Championship position: 8th
Best finish: 3rd (Toronto)
Rosenqvist gets the nod ahead of Herta and Rossi – who both had higher peaks – because of his newfound relative consistency and the turnaround from 2021.
| | | | | | |
| --- | --- | --- | --- | --- | --- |
| 2021 | Avg start | Avg finish | Wins | Poles | Points position |
| O'Ward | 8.38 | 8.31 | 2 | 3 | 3rd |
| Rosenqvist | 13.73 | 16.36 | 0 | 0 | 21st |
| | | | | | |
| --- | --- | --- | --- | --- | --- |
| 2022 | Avg start | Avg finish | Wins | Poles | Points position |
| O'Ward | 6.65 | 10.35 | 1 | 1 | 6th |
| Rosenqvist | 9.76 | 11.76 | 0 | 2 | 9th |
Not many drivers go from 21st in the championship to ninth, but with a car more compliant and easier to drive, Rosenqvist has been much closer to Pato O'Ward in 2022 and is reaping the rewards for it. He's now coveted in the 2023 silly season.
7 – Alex Palou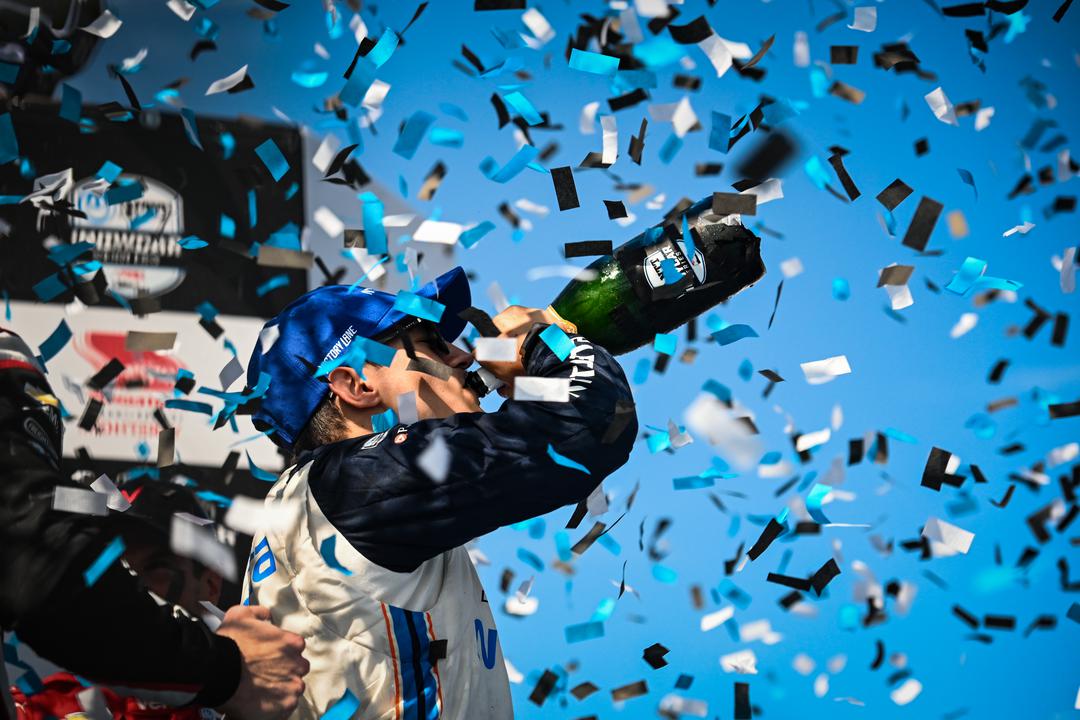 Chip Ganassi Racing
Championship position: 5th
Wins 1 (Laguna Seca)
If Palou had produced the form he managed at Laguna Seca earlier in the season, we might be looking at a successful IndyCar championship defence!
Unfortunately, Palou's season was soured by a decision of his own making, electing to announce a move to McLaren and shortly afterwards his Ganassi team sued him over a contract that it had extended before that McLaren move emerged.
He still managed the third-best average finish this year, ahead of Ericsson, Newgarden, McLaughlin and O'Ward.
A win earlier in the season might have given him a bit more pomp in the championship fight but the fact that he had to wait until the last race for a win meant his title defence wasn't very imposing and he was out of the title fight mathematically by then.
Only Power scored more podiums which shows how consistently good Palou was. An uncharacteristic error in spinning at the wet Indy GP – he's been mega in the wet earlier in his career – and not seeing Marcus Ericsson coming, which led to contact and put him out, at Road America are the only memorable blemishes on a strong year.
6 – Pato O'Ward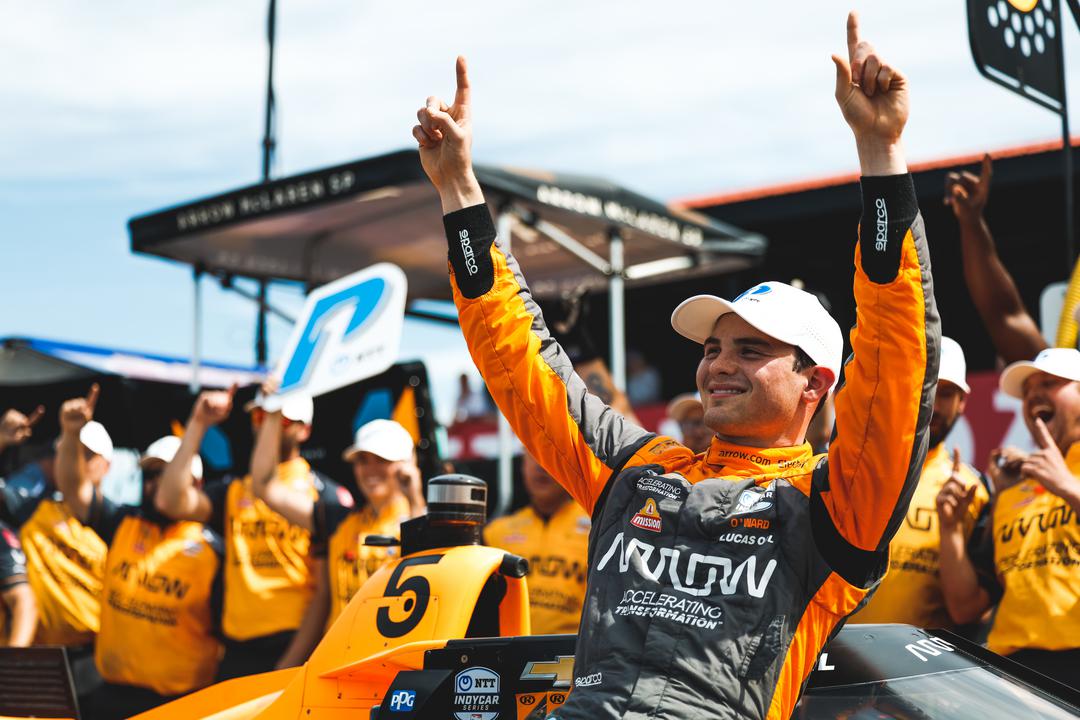 Arrow McLaren SP
Championship position: 7th
Wins 2 (Barber and Iowa)
If McLaughlin hadn't had three wins and Ericsson hadn't won the 500 in such stunning style, O'Ward would certainly be higher up this list and it feels wrong to have him this low to be honest.
He'd be right in the title fight if he hadn't had two mechanical failures in consecutive races where at least a podium was on offer in both, at Road America and Mid-Ohio.
His early season declaration he'd look outside of Arrow McLaren SP because he hadn't had a suitable new deal offered certainly created a lot of drama, but similar to Scott McLaughlin after a tricky run it encouraged a refreshed attitude from O'Ward where he finally blocked out the noise and focused on enjoying his racing.
With that and a new deal soon offered, his season took off via a win at Barber and second at Indy.
He has the tied-best qualifying average of the year with Newgarden and a spin while up front in the wet Indy GP and being caught in a crash at Nashville were his only blemishes elsewhere.
5 – Scott McLaughlin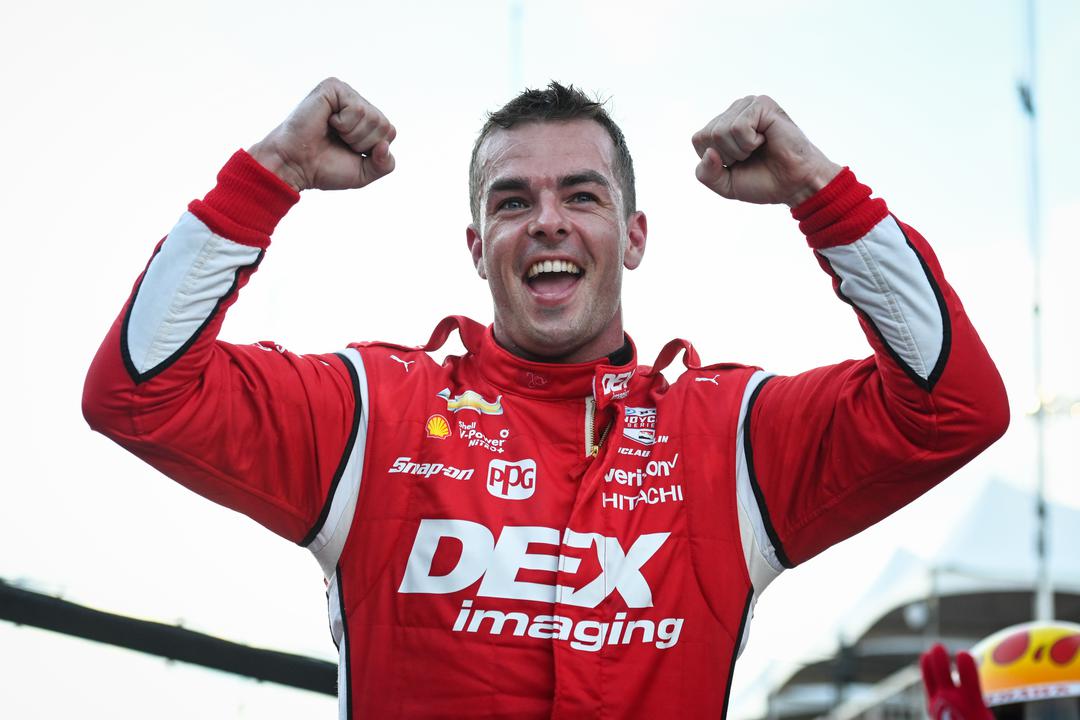 Team Penske
Championship position 4th
Wins: 3 (St Pete, Mid-Ohio, Portland)
We've run out of superlatives for Scott McLaughlin who, just over two years removed from being an Australian Supercars champion, won three races in his second year of open-wheel racing and scored more points than anyone on road courses. A baffling set of statistics.
He also has the third best average start in the series, and combining that with his other numbers, it's hard to see how he wasn't closer to the title.
The three-race run of a spin in the wet on the Indy road course, a crash while seventh in the Indy 500 and a spin at Detroit were costly, but they also encouraged a back to basics 'let's just enjoy what we're doing again' approach which yielded a really high level of performance in the second part of the season.
He's definitely future champion material after regularly matching and beating his brilliant team-mates this year.
4 – Marcus Ericsson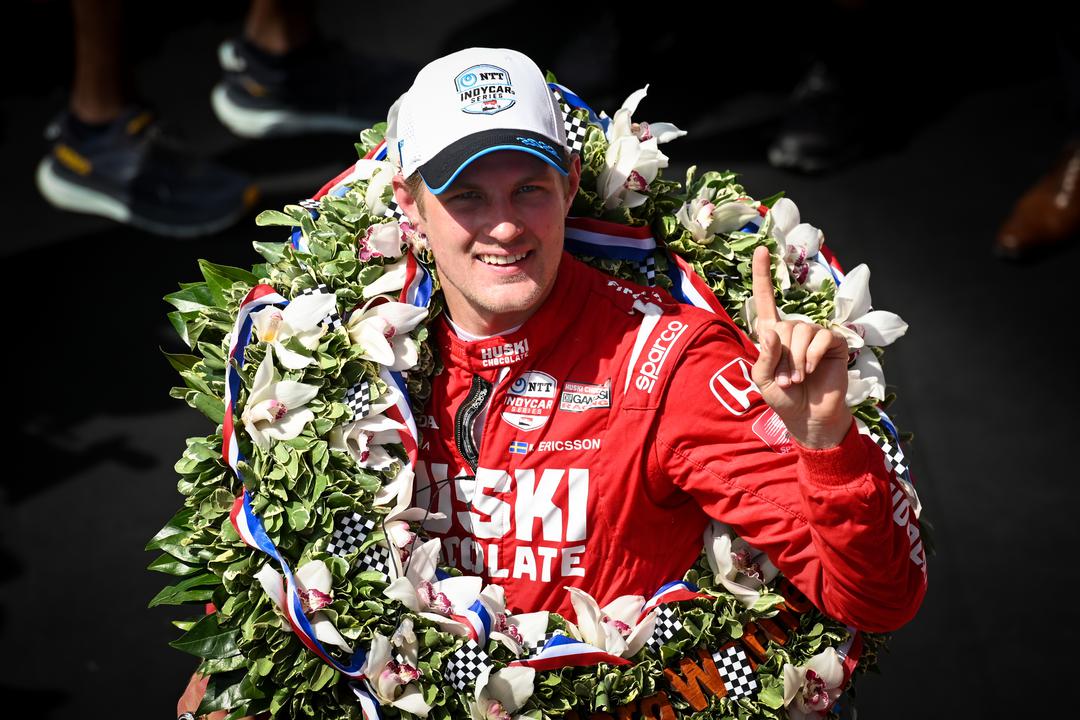 Chip Ganassi Racing
Championship position: 6th
Wins: 1 (Indy 500)
I really felt that Ericsson's Indy 500 win should have placed him higher on the list, but it just wasn't possible given the top three's performance. The fact that it was a five-way title decider shows how tough it is to split the hairs of the top IndyCar drivers this season.
With road courses a struggle for Ganassi, it had to make up for it elsewhere and Ericsson's 500 – which I'm sure will be rated much more highly in years to come for how he was able to defend in circumstances which favour the follower not the leader – added to that.
Unfortunately it was street courses where Ericsson couldn't add enough additional points to be a proper contender.
He was the star of the first half of the year but he and Ganassi just struggled for Penske's level of form in the second half. Still a brilliant season that pointed to the fact that he is in IndyCar's elite group of drivers and will be capable of a title given the machinery.
3 – Josef Newgarden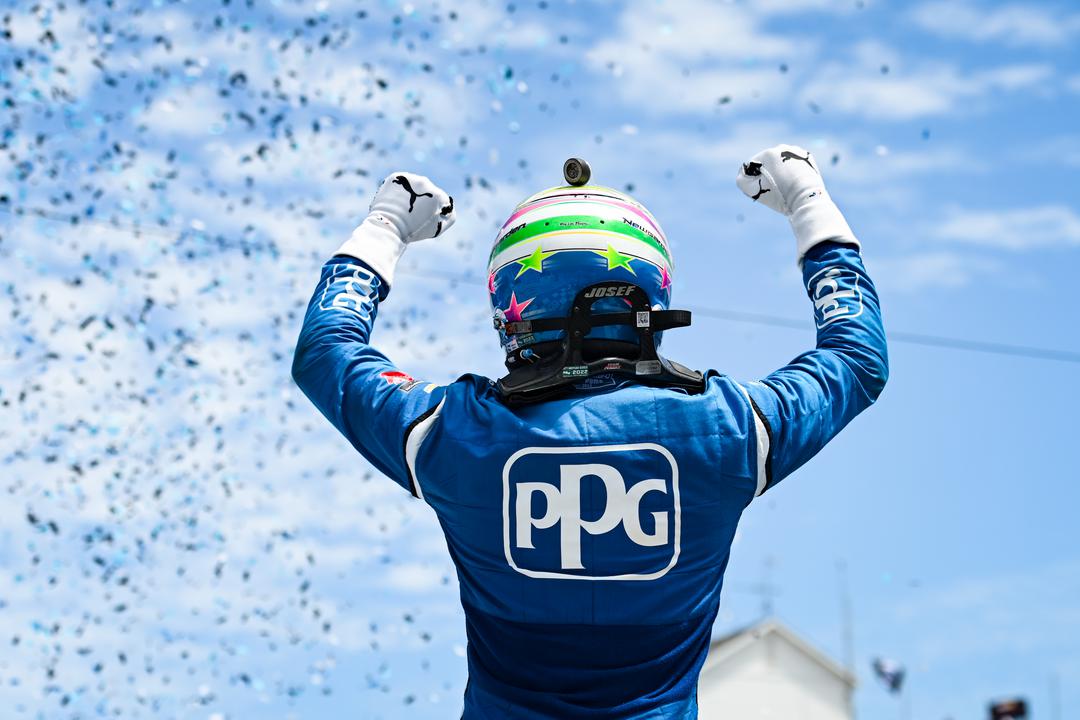 Team Penske
Championship position: 2nd
Wins: 5 (Texas, Long Beach, Road America, Iowa, Gateway)
What a season from Newgarden. In the context of losing his ace engineer Gavin Ward on the eve of the season and having all the pressure of the team on his shoulders, it was a rollercoaster year where they delivered remarkable highs and trap-door lows.
Iowa especially where a suspected rear-right damper failure caused a crash from the lead which would have given him the title all things remaining the same, was a very key moment. But his yo-yo form outside of winning races was very un-Newgarden-like.
That's not all on him given the upheaval within the team. But he did make errors on his side that we haven't seen much of in the past.
An altogether outstanding season that just didn't quite have the ingredients for a title. You could say the same about 2020 and 2021, though!
2 – Scott Dixon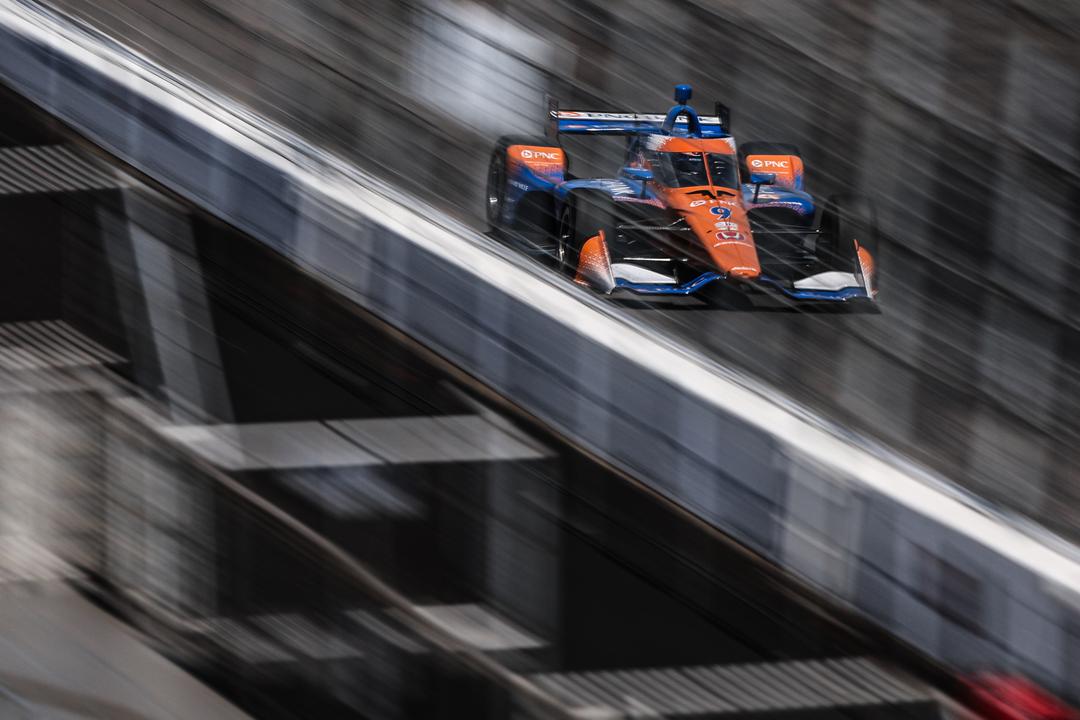 Chip Ganassi Racing
Championship position: 3rd
Wins: 2 (Toronto, Nashville)
It might raise a few eyebrows placing Dixon ahead of Newgarden, mainly for the fact that Newgarden has five wins in a season which is an incredible stat, and Dixon's error at the Indy 500 speeding in pitlane almost certainly cost him the title. He would even have wrapped it up a round early.
But I think it's harder to be ultra consistent in IndyCar than it is to win five races.
Dixon finished two races outside of the top 10 all season, while Newgarden had as many races outside of the top 12 as he did wins in the year.
Either driver can lay claim to having a reason they should have won the title, but I've given Dixon the nod on account of having a finishing position almost two places higher on average.
Power showed that being uber-consistent can win you the title, and winning five races didn't help Newgarden in the end.
Dixon also managed that form in a season where Penske had a much better package than Ganassi on road courses. So there's another nudge in Dixon's favour.
1 – Will Power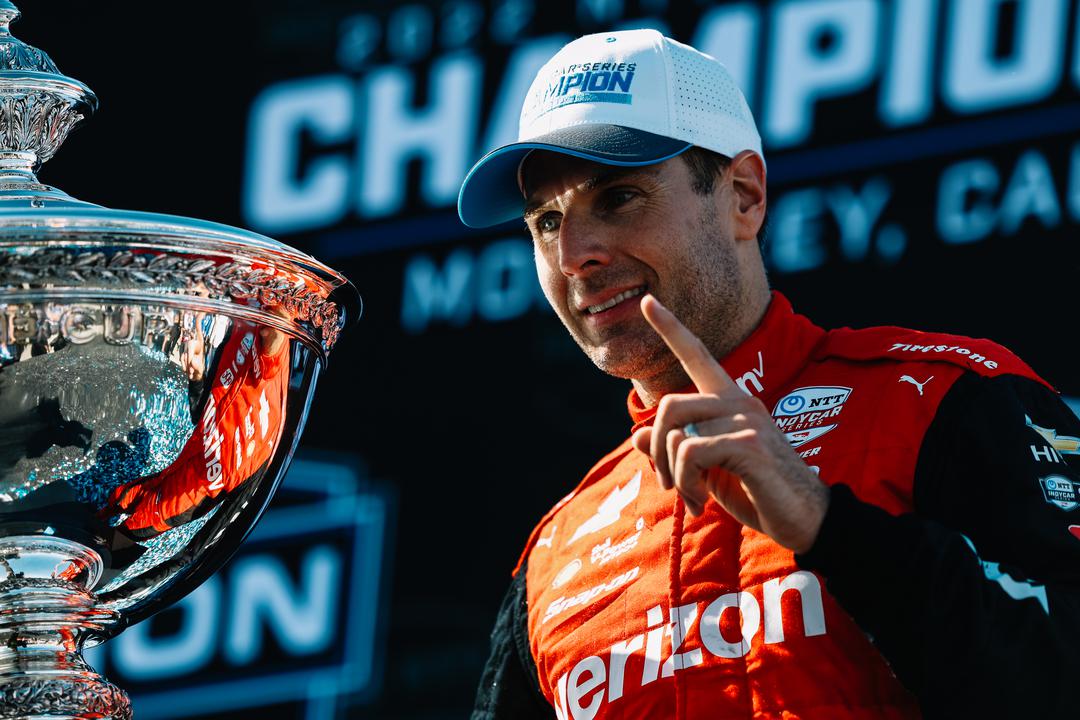 Team Penske
Championship position: 1st
Wins: 1 (Detroit)
There's no doubt in my mind Will Power has been the best driver in the 2022 IndyCar season, purely because he's made far fewer errors than his rivals even if they have cause to claim they should have won or got closer to the title.
Power's been expert at turning some poor qualifying performances – ironic given he also broke the IndyCar pole record this year – into strong results, and his eight podiums is an enormous number.
Is he the ideal champion for IndyCar at home and internationally in marketing terms? No. Is his one victory sexy enough when his team-mates won eight out of 17 races between them? Probably not.
But none of that matters because he was the most consistent and error-free, therefore the best.