Of the more than 40 full-time rookies that have come into IndyCar since reunification in 2008, only 10 won races in their sophomore year.
Of those 10, three won more than one race. Simon Pagenaud in 2013, Alex Palou in his title-winning 2021 campaign and, now, Scott McLaughlin.
It's almost becoming comical interviewing Team Penske's McLaughlin after each success, on this occasion after he took pole and led all but four laps at Portland. You're treading a fine line between trying to isolate reasons for his rapid rise without offending him because you are making it sound like such a surprise he's achieved it in the first place.
Of course, as a triple Supercars champion McLaughlin came to IndyCar highly rated. But the form he's showing in 2022 is nothing short of outrageous. Form that has led to a new "multi-year" deal with the team.
He's able to summon a level of performance that allows him to outqualify team-mate Will Power – who is tied for the most poles in IndyCar history – and dominate races from the front in the ways we've seen his series-leading team-mate Josef Newgarden do in the past.
Sure, there's been times of weakness like his mid-season spell of poor form, which ultimately ruled him out of championship contention all but mathematically as he heads to Laguna Seca needing to win and for Power to hit serious trouble to have any sort of chance.
But that's all part of the learning curve.
The fact of the matter is, he's ahead of Palou, and other Formula 1 hopefuls like Pato O'Ward and Colton Herta, in the standings. For a driver that was still racing a touring car less than two years ago, it's frankly a ridiculous level that he has reached in such a short space of time.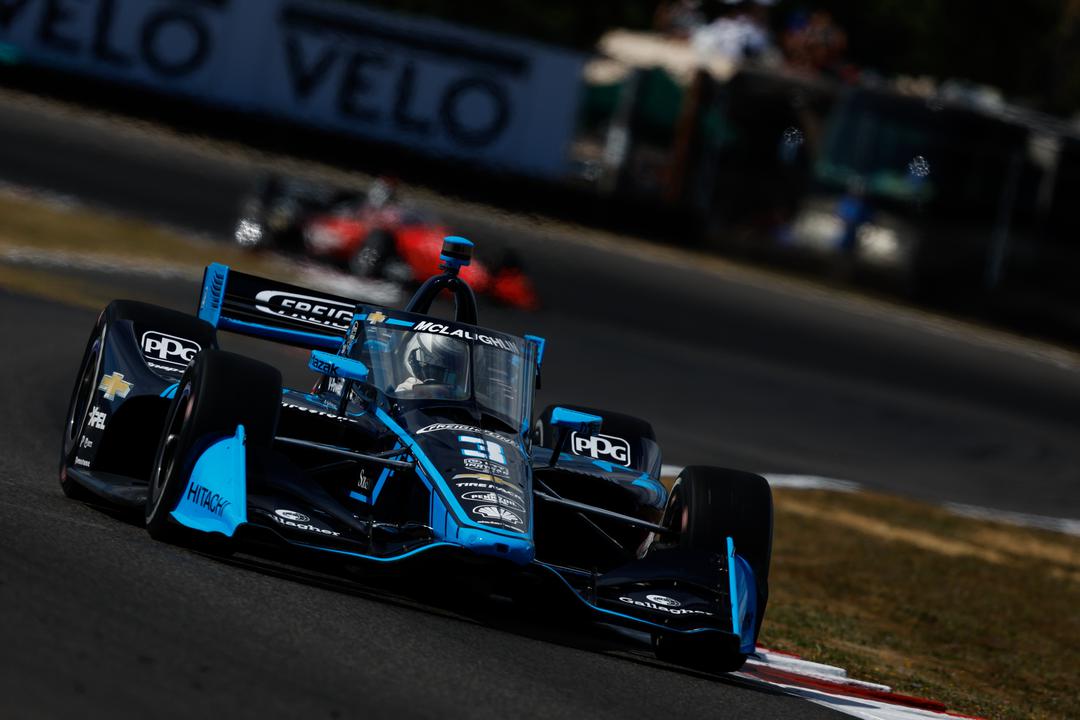 In the Portland press conference, he recalled how he'd impressed a journalist back home with his realistic ambition of racing in Supercars, not F1, in his junior years.
But as Herta – who isn't in a top-level Penske car at Andretti and has had multiple setbacks out of his control impacting his year – looks set to get the F1 nod, McLaughlin is well ahead in the championship.
Has that occurred to McLaughlin – that his performances have risen to a level where he's beating someone who might get to F1 on merit next year?
"No, I haven't even thought about it," he said, when asked that very question by The Race. "I'm enjoying IndyCar right now so much.
"Sure, I would love to drive a Formula 1 car and test one, whatever, but I've found a really good home here in America. I've found a really good home with Penske, and I would be hard-pressed to go anywhere.
"Motorsports is a weird game sometimes. You never know where you will end up, so I would never say never, but at the end of the day, that's a bucket list item to drive a Formula 1 car, regardless of who you are.
"I'll just keep hammering over here and have a lot of fun doing it. It's been a ball.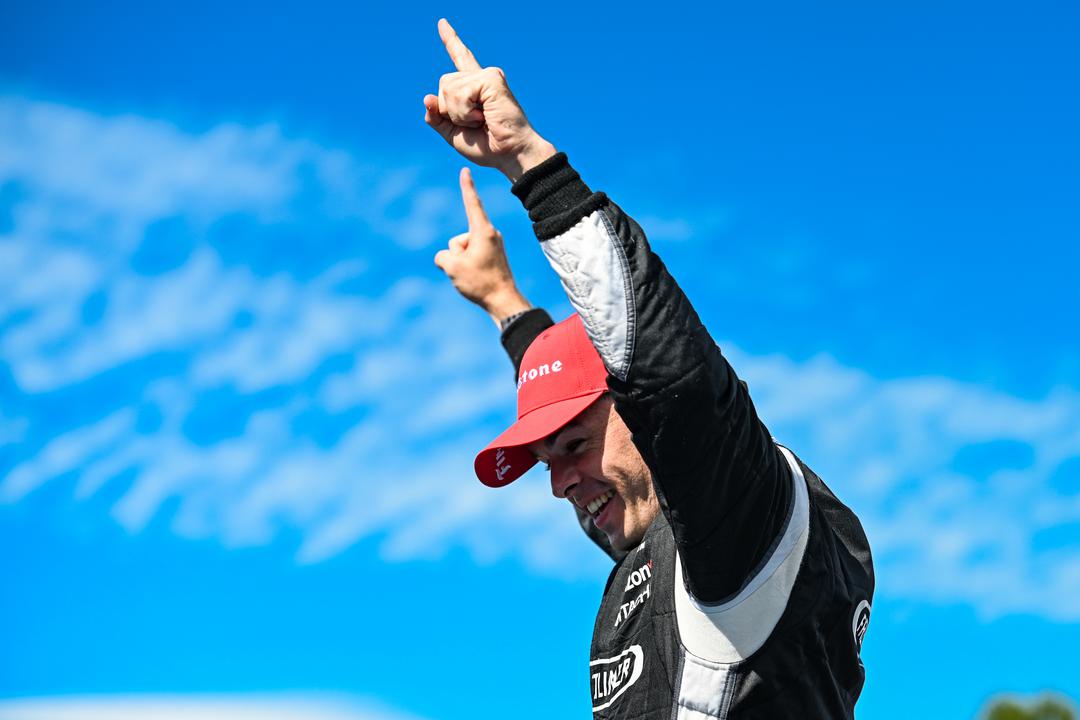 "I feel like a different person, man. I'm so happy. My wife is so happy. It's just cool. I'm just having probably the best time of my life, even throughout the championship-winning years with DJR [Supercars team], which is so much fun. I have so many good friends from that.
"The time right now trying to find speed within myself and beating Will, Scotty [Dixon], other people, it's a ball."
Asked if he could have envisioned having three race wins at the start of the season, he adds: "I thought we could be a little bit of an underdog and creep up on everyone there.
"Three races is huge. I wanted to get at least one, but we managed to obviously win three, which is awesome. For me, it's just building some serious momentum for next year, and I'm learning a ton.
"I feel like a completely different driver even from the start of the year at St Pete. I just feel a lot more complete. Like I said before, I feel like I'm driving the best I have my whole life.
"Hopefully that means good things for next year, and we can work together as a team. Like, the team cars are unreal to drive.
"It's hard work from all three of us, and I'm proud to be doing the job."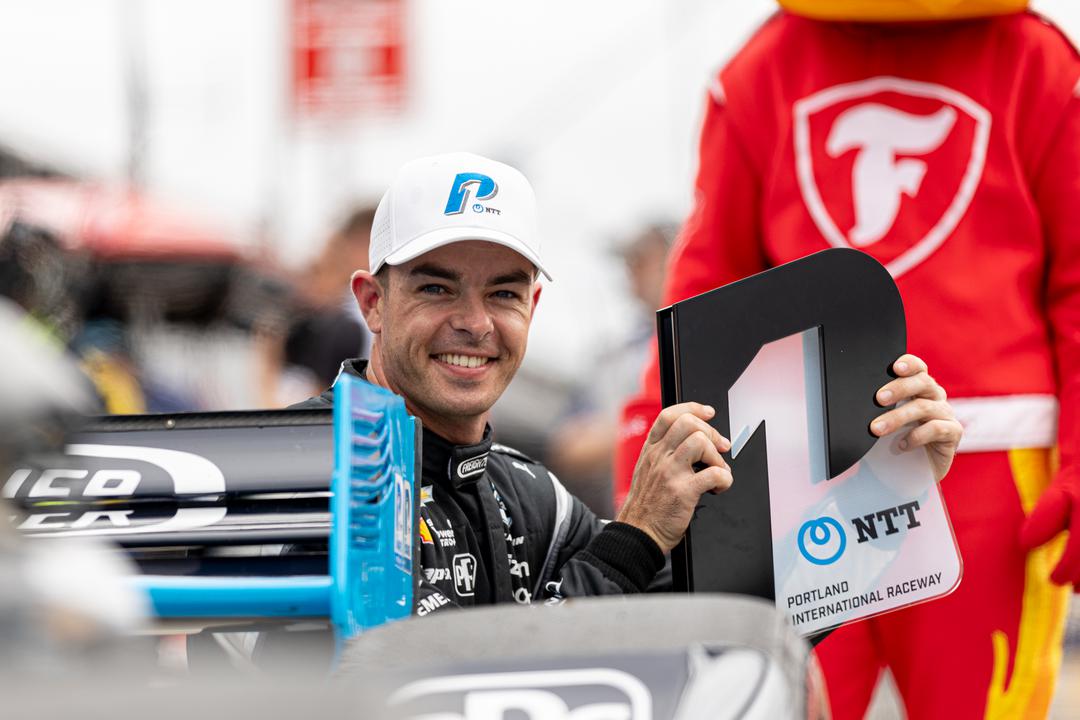 The fact that McLaughlin still has some way to go to reach his full potential is what should really frighten his competition. He has the second-highest number of wins this year after all.
Perhaps one of the best ways to show how far he's had to come, and has, in this time period, is that he is still not totally comfortable left-foot braking, a seeming prerequisite for open-wheel racers these days but something that isn't always required in touring cars.
"I think I'm still getting used to left-footing a little bit," he said. "There's certain corners, especially on this track this weekend, that I'm still struggling with compared to Josef and Will. Just how much brake to use and stuff like that.
"I'm still a little bit getting used to all that, where I'm definitely a lot better. I said that a lot through conferences through the year. I think Nashville last year is where everything started to click, and we started turning results around.
"Although my qualifying wasn't fantastic, I always felt my racing was good. I feel like every race this year we've been in contention. I've either made a mistake or the team might have had a tough pitstop, but just really proud of how we're running year two.
"I think it's a massive jump. I feel like a new person. Yeah, Josef has won five. I've won three, which is pretty cool."
McLaughlin has been on a run of five races now finishing inside the top four, and has four podiums, three poles, a fastest lap and the second-highest number of laps led of the season.
The momentum here is strong and it's hard to see anything other than McLaughlin now being a regular threat for IndyCar wins and even titles.
Speaking of which, he might be heading into Laguna Seca this weekend with the main aim of helping Will Power and Josef Newgarden, but he's also not out of it himself. Yet more proof of the meteoric rise of Scott McLaughlin.