Assuming he is as good as he's looked so far on the Road to Indy, the timing is just a little bit off for Louis Foster.
Andretti's lead IndyCar driver Colton Herta looks like he may be swapping the American series for a go in the tumble dryer that is Red Bull's Formula 1 programme – and in doing so he would vacate just the kind of seat that Foster dreams of one day.
But Foster is a new boy at Andretti – confirmed today as part of its 2023 Indy Lights line-up – and still needs at least another year. Yet based on how his career has unfolded so far, you wouldn't expect him to need much more than that, and there's a not-unreasonable case to be made, with apologies to Indy Lights champion-elect Linus Lundqvist, that Foster might be the best prospect on the Road to Indy right now.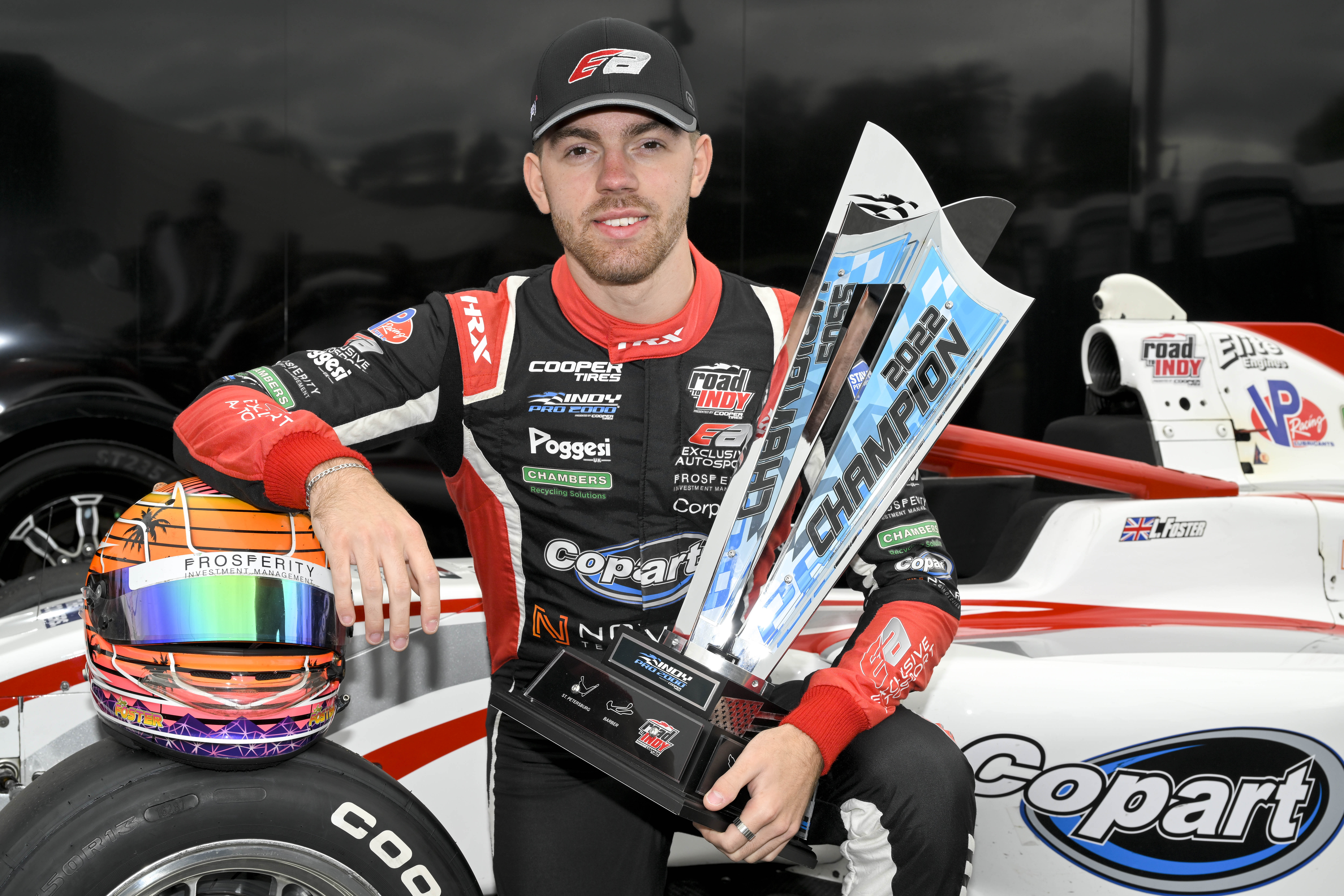 There are some easy parallels to be made between the paths followed by Herta and Foster. Both were frontrunners in British F4 as their first step on the European single-seater scene. Both successfully dabbled in then-British F3 and Euroformula Open – the latter a series that's proven surprisingly impactful for IndyCar's future (see also – 2014 EF Open 'bronze medallist' Alex Palou). And now Foster has the Andretti Lights ticket that Herta parlayed into an IndyCar ride a few years back.
But that similarity goes away once you look past the series-by-series CV. In a way, there's a world apart between the clear single-seater destiny of Colton, the son of former CART/IRL race winner Bryan, and the serendipitous open-wheel specialism of Louis, the son of ex-BTCC driver Nick.
The 'accidental' formula driver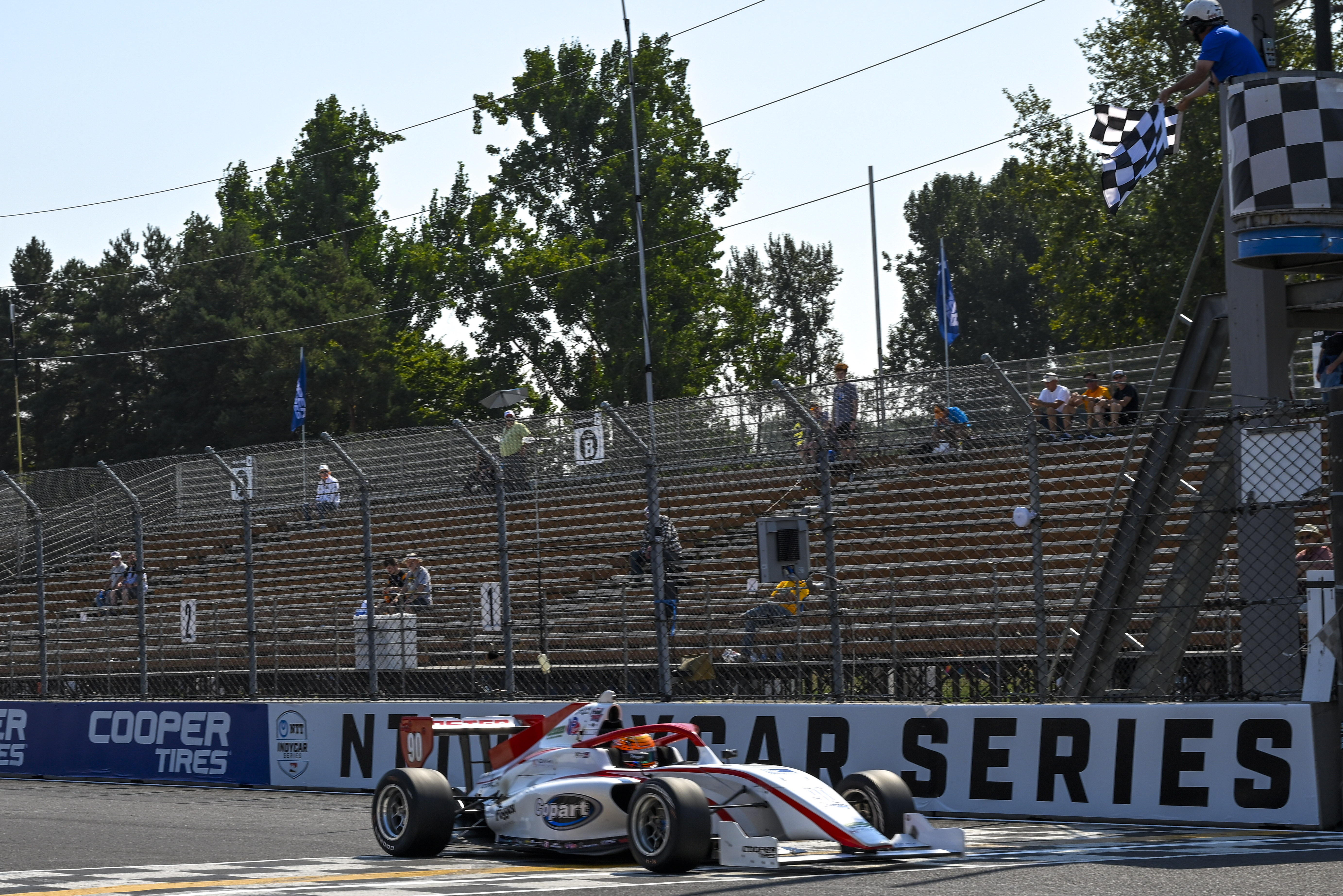 "You know, you look at the kids at European karting and their dads – they're all obviously led by their parents, primarily by their dads – they were set [up] to go to F1 or be a race car driver at the age of five or six," Foster says.
"Racing was always a big part of my family, but for me it was just a weekend hobby – I never really looked at it as a career. Even up to the age of 13, I wasn't really thinking about being a racing driver full-time. I always though 'I'll have a bit of fun and then I'll do what my dad did and go start a business, have that be my life'."
You can see that reflected in Foster's karting CV – no big international series, just some local club-level trophies. And it wasn't F4 he then ended up going to – it was Ginetta Junior, the one-make BTCC-supporting series for karting graduates.
But you may also know the Ginetta series as the place where Lando Norris plied his trade before F4, and – in coming within eight points of the title in his first go – Foster ended up following Norris's early trajectory.
"It was gonna be a long-term thing," Foster says of his Ginetta plan.
"[But] the first year went that well that we were kind of 'forced' into F4 [pictured below] in a way, because I was too young to do anything else. I couldn't jump into a GT4 car because I was too young.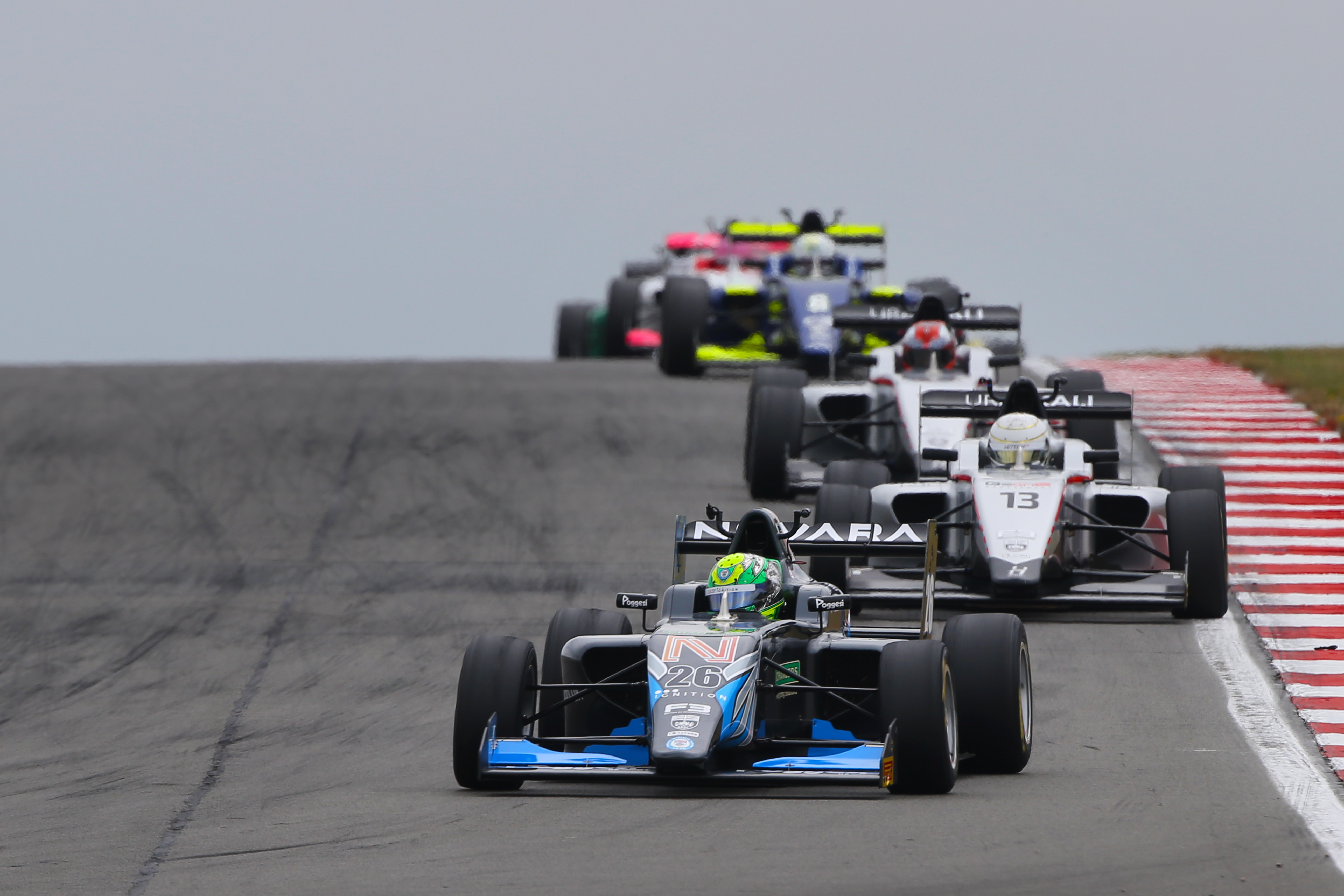 "Again, single-seaters isn't really a part of my family, you know. My dad did all tintop stuff. So, single-seaters are a very new thing for us.
"And then from there just kind of met people in the single-seater scene and then progressed that way. So I would say only at end of 2018 is when we started looking at it seriously as a career. And that's why, karting, I didn't even progress out of Cadets [class of karts for drivers aged 8-13]. I tested an X30 [full-sized kart] once, but my dad wouldn't let me race in anything faster than Cadets because he was scared."
---
Foster's European single-seater career
2019 – 3rd in British F4, 6 wins
2020 – 3rd in BRDC British F3, 3 wins
2020 – part-time in Euroformula Open, 1 win
2021 – 2nd in Euroformula Open, 1 win
---
Most drivers walking the same steps as Foster on the European ladder harbor F1 aspirations for as long as they can afford to, and sometimes even longer than that. But Foster's view was different.
He's not immune to F1's allure – if the IndyCar story goes to plan and somehow an F1 door opens a few years on, he'll certainly at least want to get his foot in the doorframe – but as he puts it, "we made the American decision, mentally, a long time ago".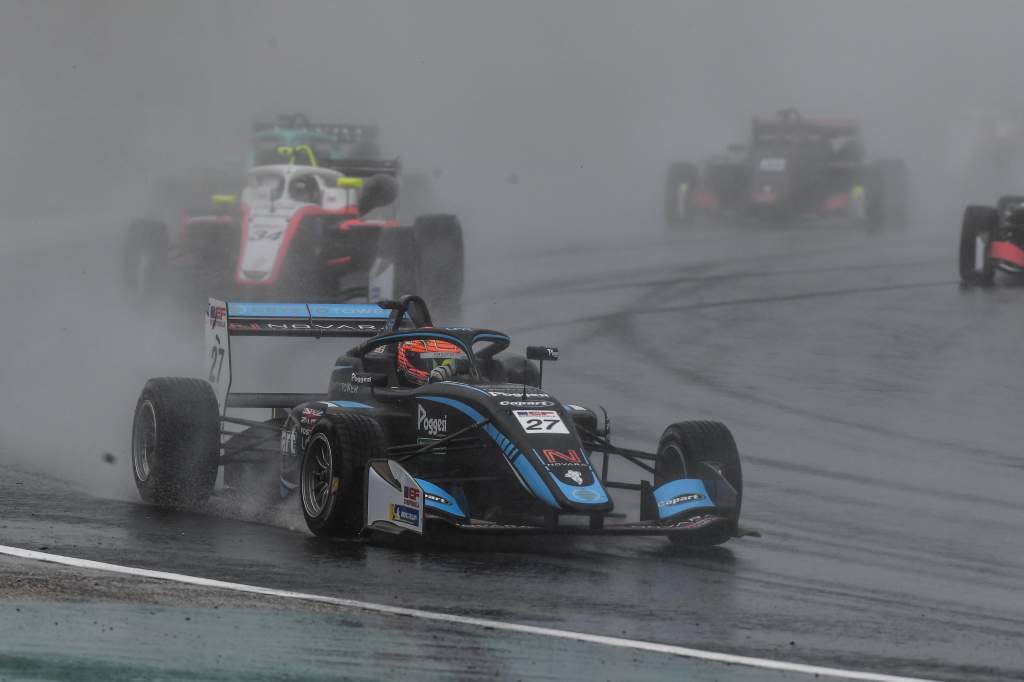 "We kind of looked at it and went, 'well, we haven't got the money to go to F1, so that's not an option'.
"And I would say probably at the end of British F3, we decided that either I do GTs or LMPs in Europe, or I race in America."
The American option appealed to Louis because the USA itself did – a very specific part of the USA.
"I was always a little bit fascinated with America and living here, probably a majority to do with the amount of media we get from them, whether it be movies or TV shows," he said, but it was also about moving from his "very rural area" of origin in Hampshire to a big city like Los Angeles.
He enrolled in Loyola Marymount University there already during the EF Open campaign that was always intended to serve as a bridge between his European and USA careers. Foster has since dropped out – he says he just couldn't make it work amid the ramping up of his racing career.
No time to waste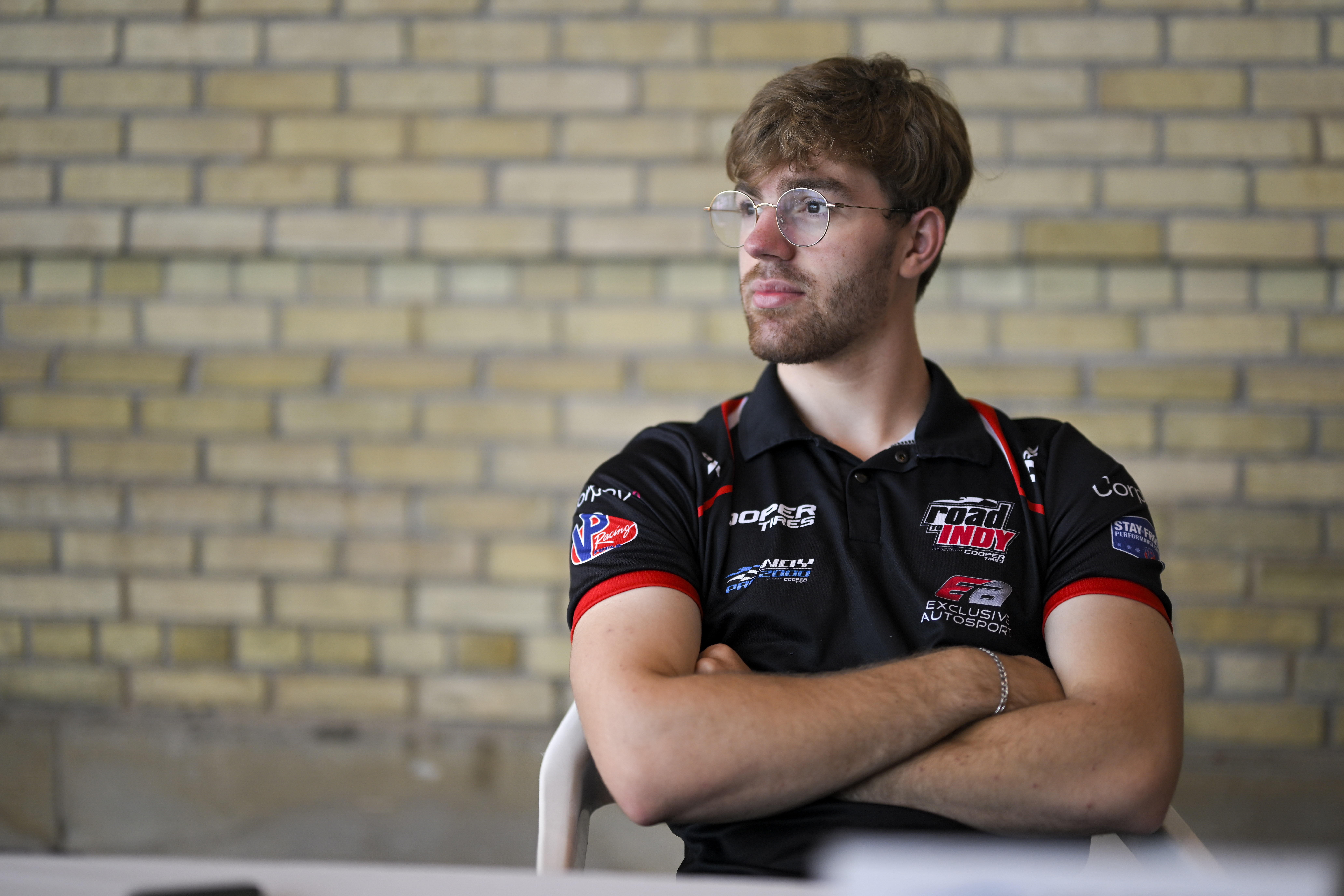 Foster stepped onto the Road to Indy with the Exclusive Autosport team in the middle tier – Indy Pro 2000. You may better know it as 'Pro Mazda' or 'Star Mazda' – either way, its champions include current IndyCar drivers Conor Daly, Rinus VeeKay and Kyle Kirkwood.
And Foster wanted his name on the trophy right away, to get the funding for a Lights move as part of the much-loved sponsored progression system that exists for Road to Indy champions.
"In my mind, I was like 'I should be able to win it'. I had a decent amount of experience in Europe.
"The only issue was it's my first year of racing in America. It's very new to me.
"Not only that, but also ovals and street courses, hadn't done any of those two before. Learning the cars and tyres [Cooper rubber, which Foster hadn't raced in Europe].
"Those are real issues that I had to deal with that [most of] the other drivers this year didn't. They already knew the tyres, they already knew the tracks, they already had experience on ovals and street courses.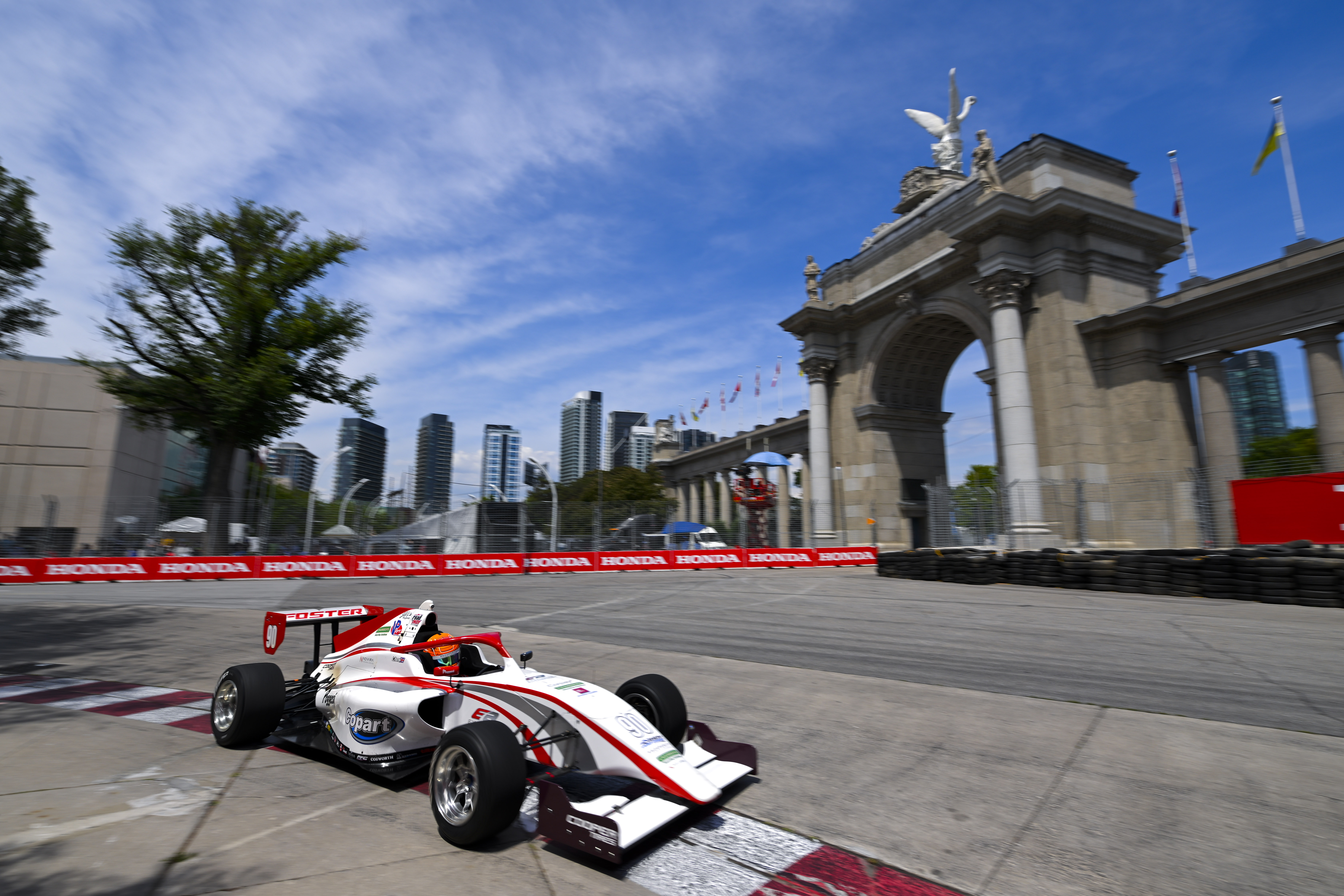 "The goal is the same every year, which is to win the championship and we've always come very, very close [in Europe] but yeah, this year was definitely a bit more of a crunch time one, because there was a big prize money cheque at the end of it. Whereas previously there hasn't been.
"There are some prizes for certain things [in Europe], but a big, substantial career-changing prize, there isn't really anyone else that does it like the Road to Indy does.
"So yeah, it definitely was a feeling of 'I need to win the championship and this needs to be my year'."
And, spoilers, it was.
The adaptation can be clearly traced through his results card for the season – he hung in there in the title race through the first rounds, won for the first time in race seven, and then reeled off six more wins in the final 11 races to run away with the title and the money.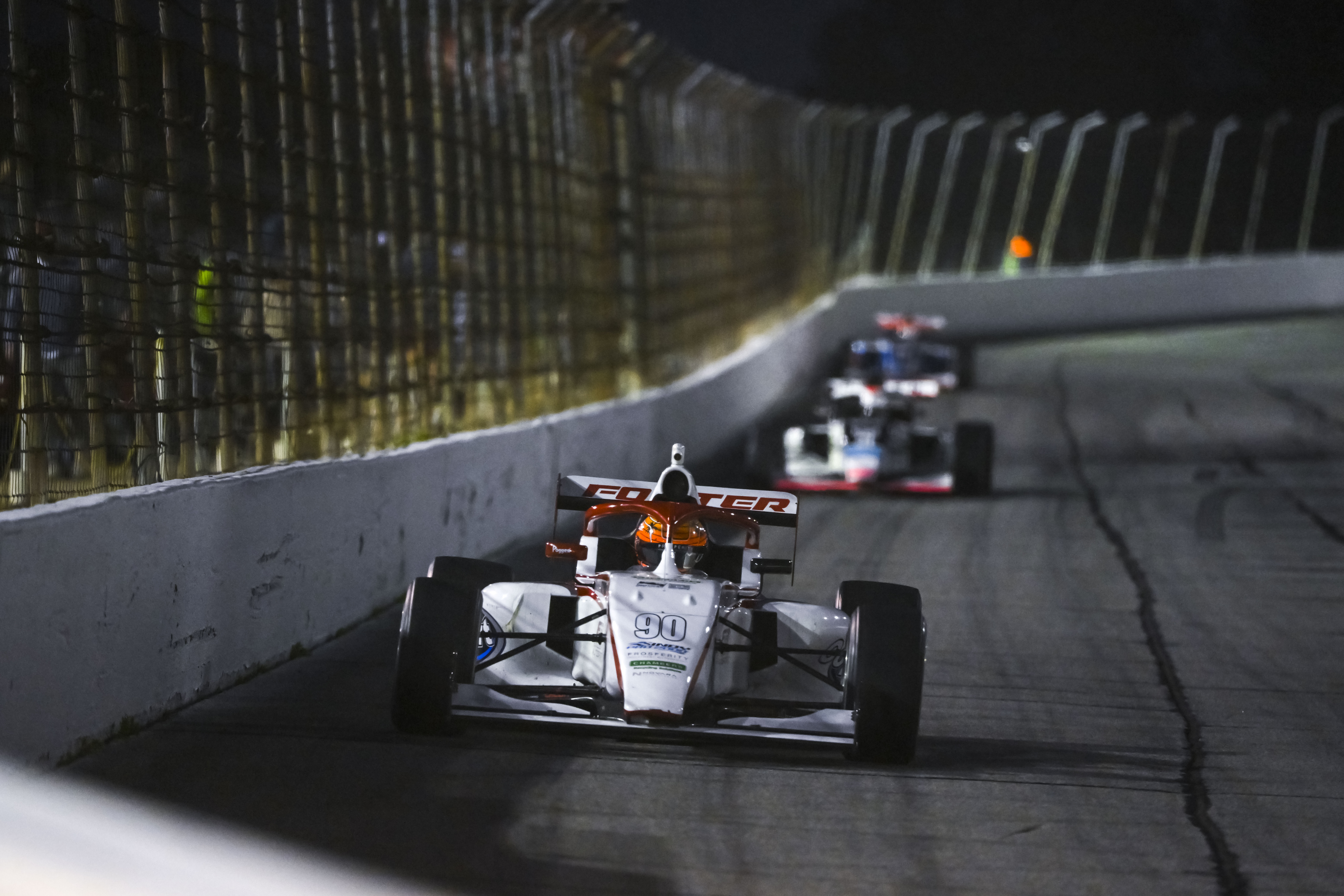 But what was perhaps most impressive is that there were immediate results on both street tracks or ovals – two massive pillars of IndyCar that he had no European experience of.
"I guess it's about taking your time really," Foster said of the the two street course rounds he encountered on the calendar – which yielded four podiums and two wins from pole in four starts.
"I spent both Toronto and St. Pete, in our only practice session, the first 15 minutes driving around at 2mph, just kind of sightseeing basically.
"And then of you kind of get a switch, or at least I do, in my head – once I've driven around a little bit and kind of got a feel for it, a switch kind of flips in your head and in your driving and 'right, we're pushing now'. And then it just kind of clicks.
"I prefer the street courses is because there's no room for error. I think that when drivers have that safety net of a kerb and some grass and some gravel, they tend to push a bit harder. And when they don't have that safety net they don't push as hard.
"For me, I kind of just ignore the walls a little bit."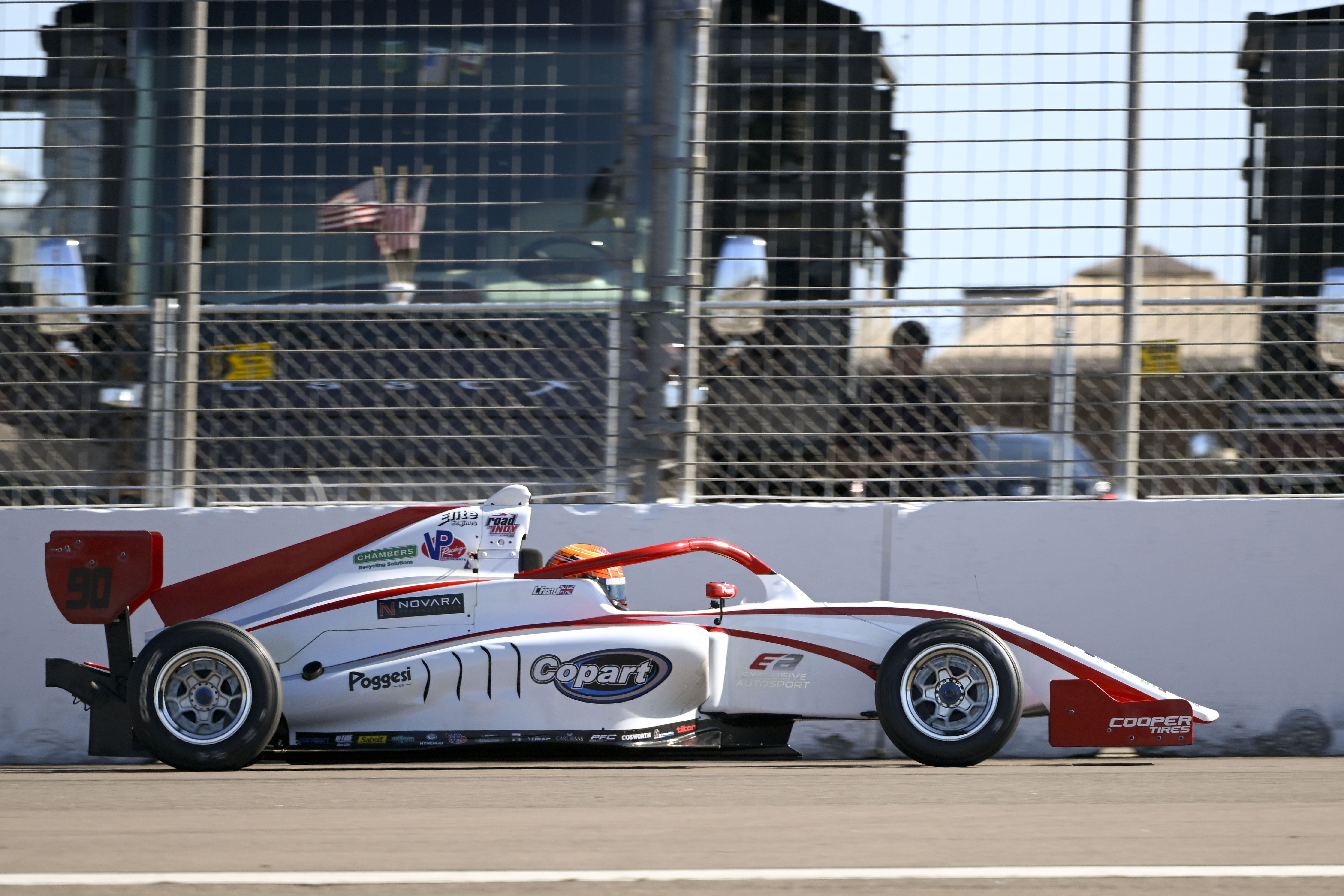 As for the oval baptism – first start, first win, hunting down and passing two fellow title contenders at the IRP short track.
"It was a bit of a relief, to know that we can do this – that was the biggest challenge for me, and I was okay with them [ovals], they were fine.
"I kind of broke it down a little bit to myself. I was like, 'well, they're just fast left-handers, really'.
"You can overcomplicate it so much in your head, but when you come down to it, it's really just a bunch of fast left-handers you just keep doing continuously with a bit of banking. The banking is the part that makes it very, very sketchy – it's not really the the speed.
"The first oval we did wasn't super big banking, so it was kind of a nice, easy lead-in."
A 'dream' now in sight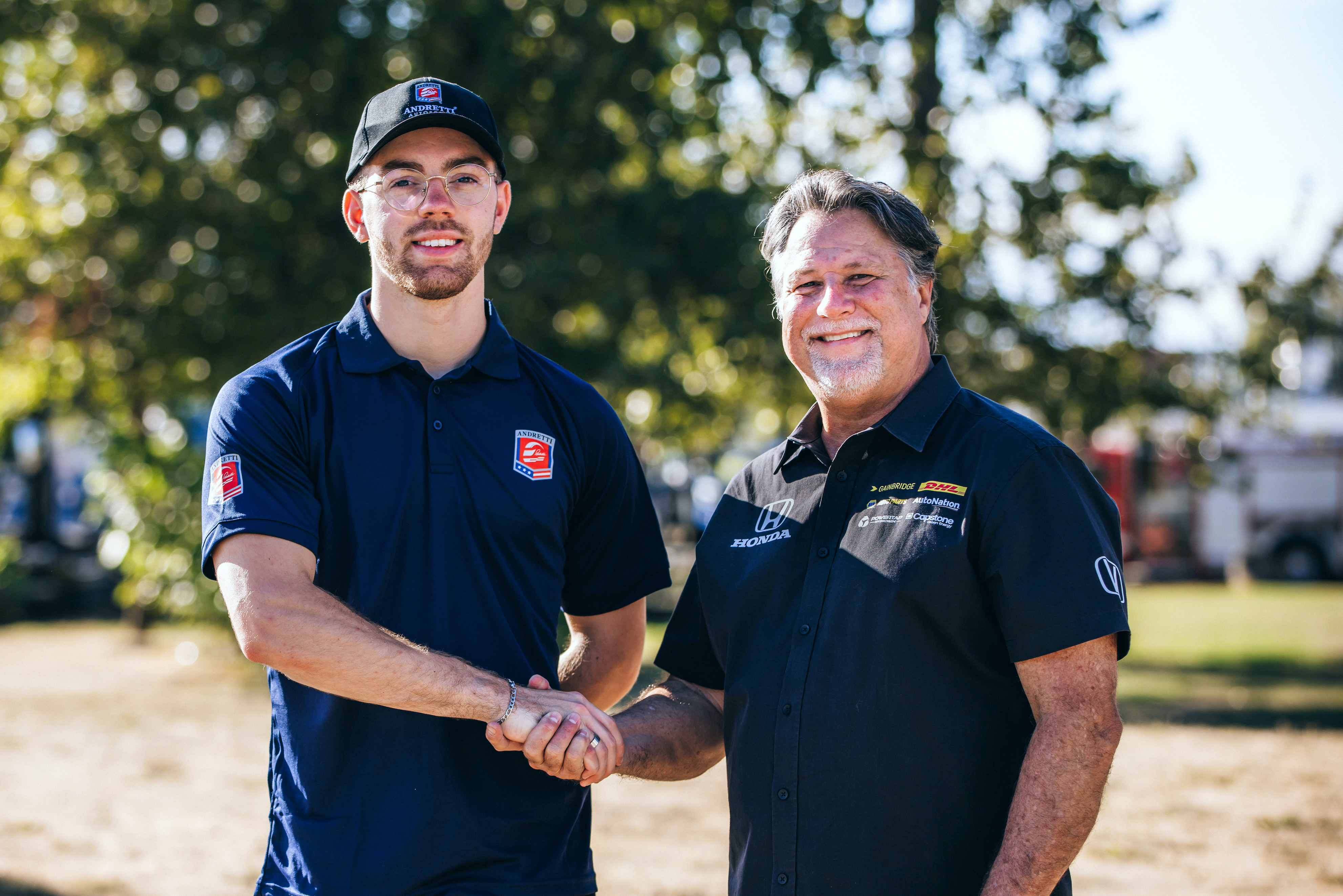 Andretti's three-year streak of Lights titles is about to snap courtesy of Lundqvist, but it's still clearly a powerhouse in the series. It has won five races this season in the series, two with rookie Hunter McElrea – who's already confirmed as sticking around in 2023.
But Foster appears very aware that if he's to make an unimpeachable case for an IndyCar ride he has to take on McElrea and others right away.
"It's my fifth year racing single-seaters. So, every year we've always got that same mindset of 'I want to win'.
"And we've always done well, [although] obviously this year is the first year we have actually won.
"We're with the best team on the grid. My team-mate's gonna be very, very strong – Hunter [pictured below], he's currently third in the standings this year, he'll definitely be my target to beat but also learn a lot from.
"But yeah, I think the aim is always to win."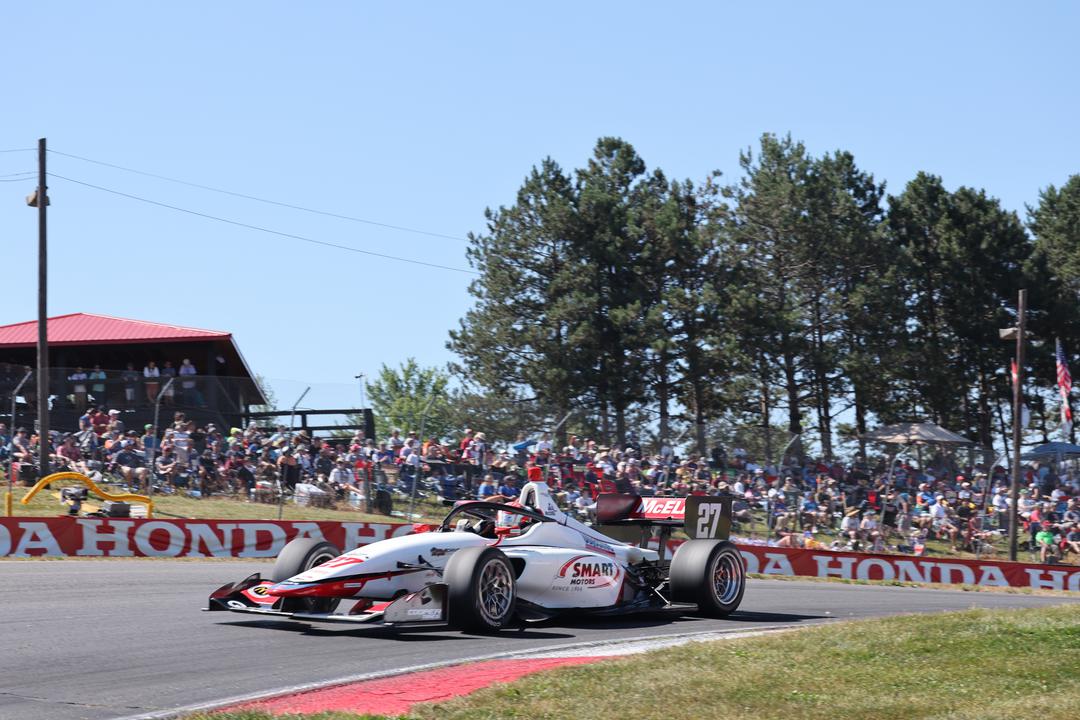 The prestige of running for Andretti – "one of the biggest names in motorsport, definitely the biggest name in America" – is also not something lost on Foster. "I'm just happy that someone's looked at my performance and my hard work and my efforts and gone [yeah, we want him] – it's confirmation that what I'm doing is the right thing."
He makes no secret of the fact he sees himself representing Andretti in IndyCar, too.
"Dream scenario, I'm racing for them in Lights, win the championship and then race for them in IndyCar. That for me is the stars aligning.
"[But] compared to like, me looking at Formula 1 when I was in Ginetta Juniors, for me to get to a Formula 1 seat would have been 75,000 stars aligning, but right now to get to Andretti in IndyCar, it's not that many that need to align. And then that's it, job done, at that point I've achieved my goal of getting there and then it's time to set more goals of winning championships in IndyCar.
"So of course, stars do need to align especially driver market-wise. I also need to do the job in Lights and they need to want to have me in IndyCar.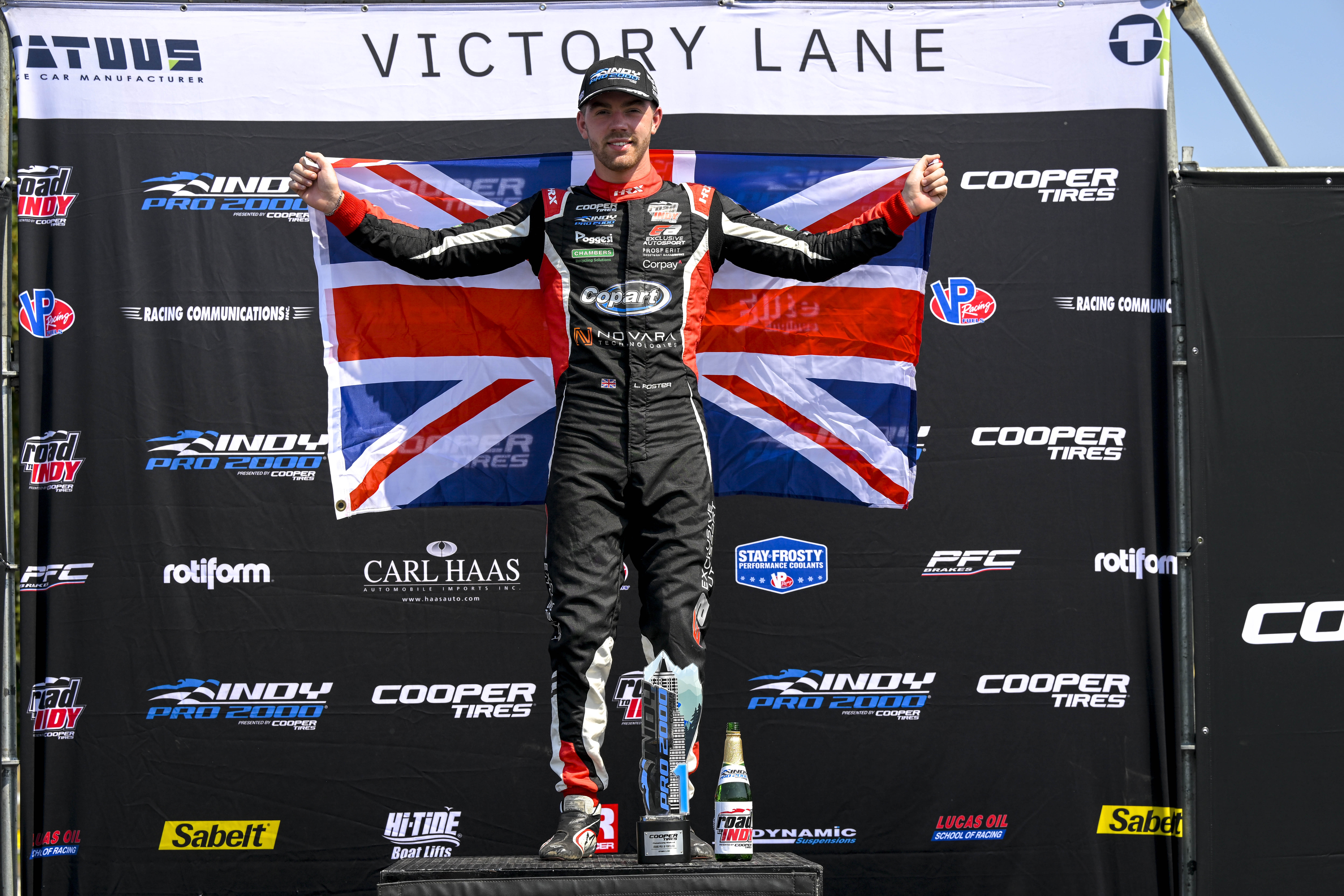 "But as long as I do a decent job next year, I win the championship or put up a really, really competitive season, especially against Hunter, then I think we've got a very good chance."
Herta's potential move to AlphaTauri really throws a spanner in the works in terms of what would be available for Foster should he impress enough next year to be in contention for '24.
But the simple way to look at it is, as The Race understands through paddock sources, all of the Andretti seats (admittedly depending on whether Herta leaves and what deal his replacement gets) could be available next year either via expiration or via mechanisms in contracts that allow drivers and teams to part early.