The prospect of Colton Herta making his Formula 1 debut was one of the most interesting rookie possibilities in a while. That prospect appears dead and means F1's lost its most intriguing rookie gamble since Max Verstappen.
You can make just as compelling a case that Herta would be a brilliant F1 rookie as you could that a switch would be doomed to fail. No F1 debutant is a guaranteed hit but Red Bull was willing to take a bigger risk than most.
The most conventional thing about Herta, as F1 targets go, is that he's a young and exciting driver at only 22 years old, with seemingly very high potential but rough edges.
Where he became a more avant-garde choice even for AlphaTauri is the fact he's American (something F1 will relish) and that he'd have been coming across from IndyCar. The American single-seater series hasn't 'produced' an F1 driver since Sebastien Bourdais in 2008 and while Herta is clearly one of the most exciting drivers in that championship, as a winner of seven races, he has yet to thread together a real title bid and is frustratingly inconsistent.
Throw in the fact Red Bull seemed willing to bin off an established driver in Pierre Gasly and ignore its own junior scheme to bring an external hire into its second team, and Herta just made a delightfully unusual choice.
In fact, F1 hasn't had such a left-field prospect since Red Bull gave Verstappen a Toro Rosso drive for the 2015 season.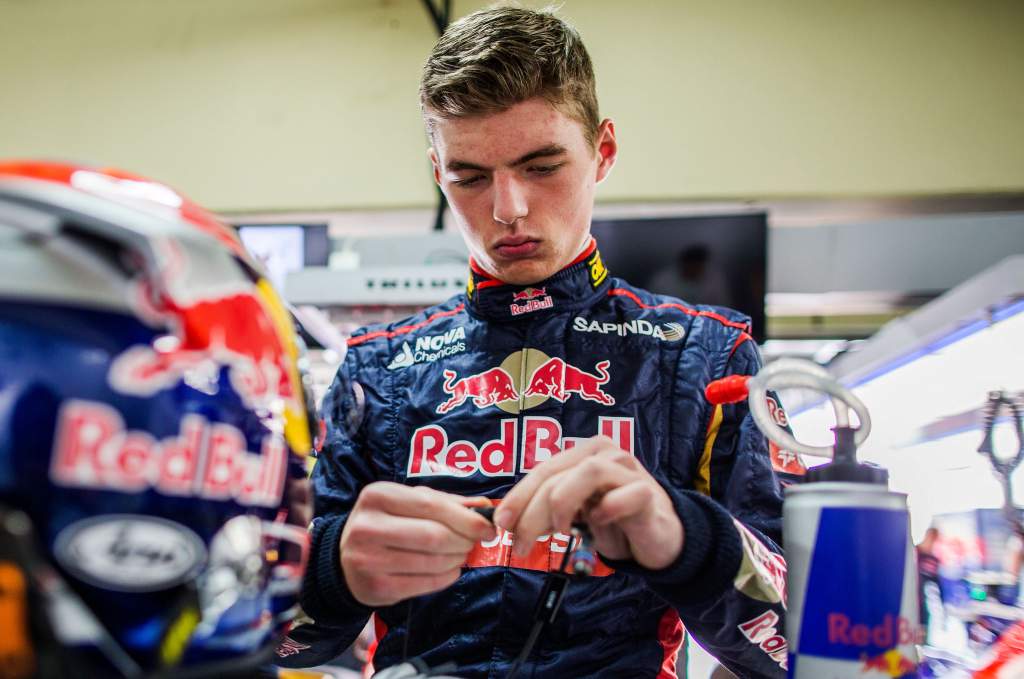 Verstappen's case was unique. He was halfway through his first season of car racing (having entered straight at European Formula 3 level) and didn't even have a driving licence when he made his grand prix weekend debut at 17.
Signing Verstappen was so controversial the FIA changed the rules to stop it from happening again – with the superlicence system implemented in the wake of the Verstappen case the very hurdle that Red Bull faced in attempting to recruit Herta.
This is not to suggest Herta and Verstappen are direct parallels. Herta would have come with serious question marks. But that's kind of the point.
Like Verstappen was when Red Bull signed him up to its junior programme in late-ish 2014 with a promise of an F1 drive the following season, Herta was a creative option.
Look at the list of F1 rookies since the start of 2016 and the list of rookies contains precious few unlikely signings.
| | | |
| --- | --- | --- |
| Driver | Team | Before F1 debut |
| De Vries* | Williams | Reserve driver (for Mercedes)/Formula E |
| Zhou | Alfa Romeo | F2 |
| Schumacher | Haas | F2 |
| Tsunoda | AlphaTauri | F2 |
| Mazepin | Haas | F2 |
| Latifi | Williams | F2 |
| Aitken* | Williams | F2 |
| Fittipaldi* | Haas | F2 |
| Norris | McLaren | F2 |
| Russell | Williams | F2 |
| Albon | Toro Rosso | F2 |
| Leclerc | Sauber | F2 |
| Sirotkin | Williams | F2 |
| Giovinazzi | Sauber | GP2 |
| Gasly | Toro Rosso | Super Formula (as GP2 champion) |
| Stroll | Williams | European F3 |
| Hartley | Toro Rosso | World Endurance Championship |
| Ocon | Manor | DTM |
| Vandoorne | McLaren | Super Formula (as GP2 champion) |
| Palmer | Renault | Reserve driver (as GP2 champion) |
| Wehrlein | Manor | DTM |
| Haryanto | Manor | GP2 |
* part-time only
The only driver that is remotely as curious a pick as Herta is Brendon Hartley, an ex-Red Bull junior who Red Bull (who else?) plucked from Porsche's LMP1 programme in the World Endurance Championship. That was driven by circumstances that forced Red Bull's hand as a self-inflicted driver shortage forced the company to look elsewhere for someone to place in its junior team, then known as Toro Rosso.
Away from Hartley, Esteban Ocon and Pascal Wehrlein were placed in the DTM by Mercedes before getting into F1.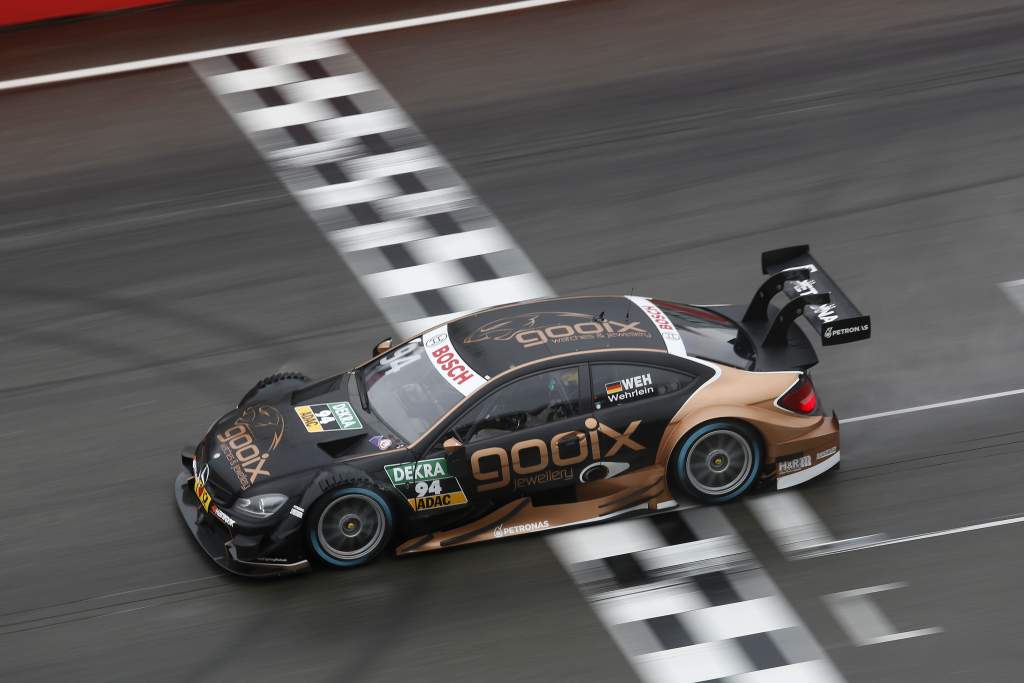 But they had extensive European single-seater experience prior to their time in the unique touring car series (as did Hartley, albeit not for much longer).
Even Williams's Italian Grand Prix stand-in Nyck de Vries, who might appear a left-field choice coming from Formula E, has served as Mercedes' F1 reserve this season and had even been in another F1 car (the Aston Martin AMR22) earlier that weekend. And that's without mentioning the fact he was Formula 2 champion in 2019.
The point is simple. Rightly or wrongly there is an established system to get to F1. A pyramid has been established to guide would-be grand prix drivers through Formula 4, Formula 3 and F2.
The last fourteen F1 rookies raced in F2 (or its predecessor GP2) before coming into F1. And although regional variants of F4 and F3 have been expanded to Asia and the Americas, this remains a Europe-centric ladder.
Herta, even though he himself raced F4 cars in Britain at the very start of his career, would have been an exception. Potentially an important one, as he would have been the reference for a country chronically underrepresented in F1 and its main championship.
As it is, Herta was unable to defy convention. And while there are obvious merits to the F1 pyramid that has been established, the fact a seven-time IndyCar winner who has finished as high as third in the standings was scrambling around to qualify for a superlicence shows that the system has flaws. Red Bull has lost out because of it but so has F1.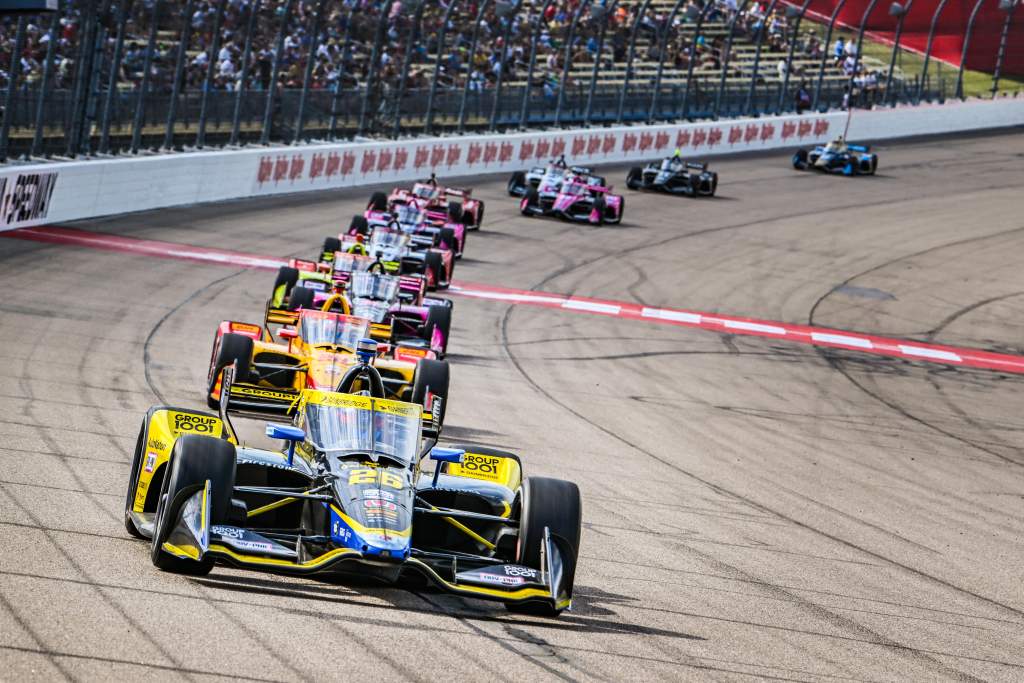 Herta marked an unconventional but far from ridiculous choice for Red Bull, as Verstappen was back in 2015. The qualities that have made him a force in IndyCar, even if he is an inconsistent one, make him a driver capable of competing in F1 and potentially thriving.
Verstappen quickly proved that a driver's route to F1 does not matter as long as they have the talent. Herta should have been from the same mould, even if his impact on-track might not have been quite so spectacular.