Tomorrow's Formula 1 trials for Mick Schumacher and Callum Ilott, with Robert Shwartzman's coming up too, show Ferrari now has an abundance of future F1 options in its junior ranks.
But as Ferrari's next generation moves into the spotlight, it's hard not to think about the man who should've been two steps ahead of them right now.
Earlier this year, Edd Straw took a look back at what Jules Bianchi managed to achieve as a Ferrari junior before his death.
Jules Bianchi's tragedy means he will forever be the man who had his chance to star for Ferrari seized viciously from him by fate.
Like all great lost talents of his age, his career is frozen on an upward trajectory that leaves us to extrapolate the great glories that would have followed. As Charles Leclerc reminded us recently, it's considered a cast-iron fact that Jules Bianchi would have starred for Ferrari.
The reality is more messy and uncertain. While it's absolutely right for Leclerc to pay tribute to a driver who was both his forerunner with the Ferrari Driver Academy and had a key influence on him personally – Bianchi was his godfather – Leclerc's is a heartfelt, emotional evaluation.
A more dispassionate perspective paints a more complicated picture, one in which Bianchi still had much to prove but with a thrilling Ferrari future within his grasp.
He certainly had the ability to make that his path, but it would be disrespectful to his memory to remember him only as a two-dimensional performer. The next step that awaited him, a move to Sauber in 2015, was being discussed on the very morning of his Suzuka accident and set to happen to give him the opportunity to answer some tough questions.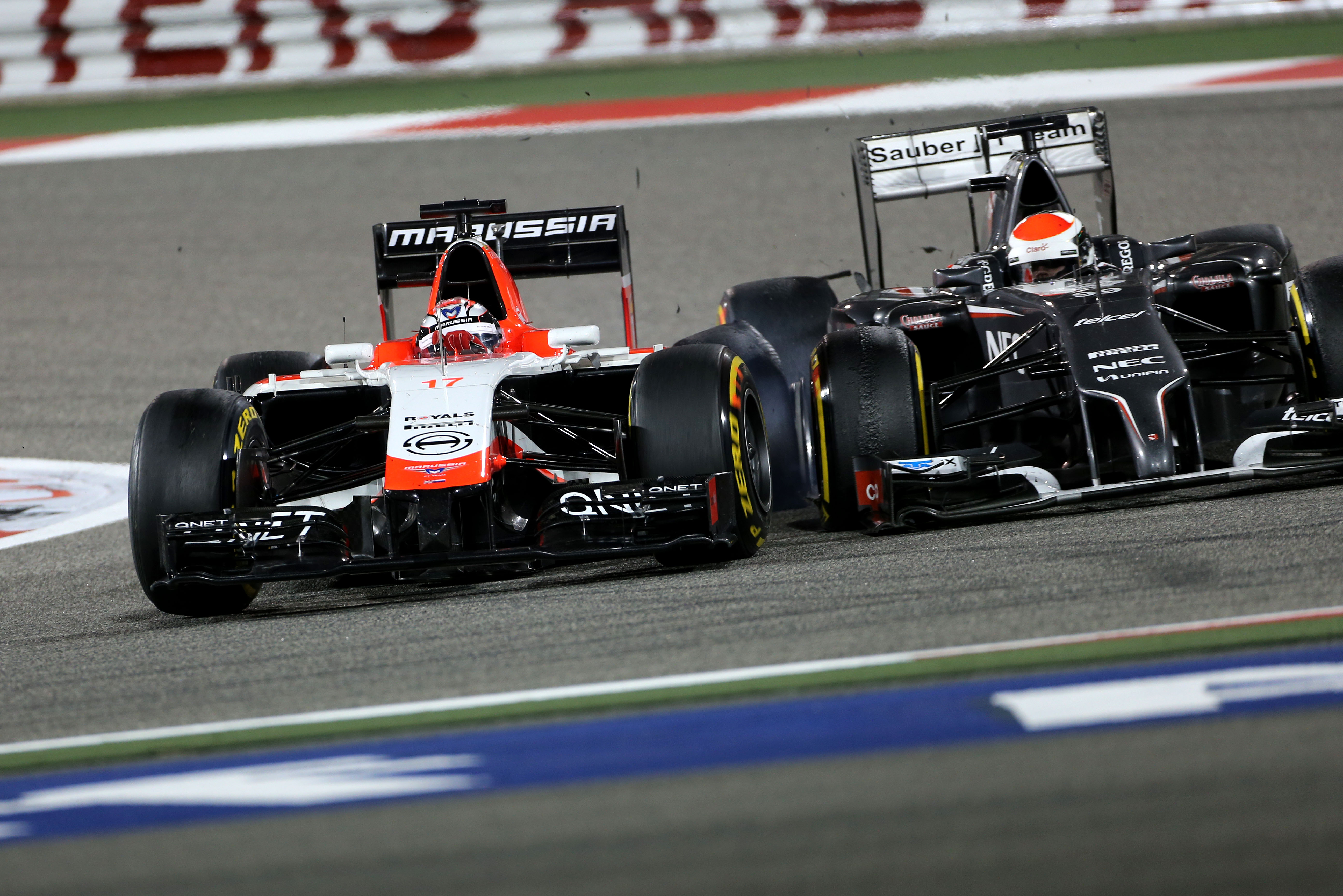 What is beyond doubt is that Bianchi had the underlying pace to succeed. Committed and capable of carrying prodigious speed through the fast corners, precise and good on the brakes for the slower stuff, the raw material was there.
While he struggled a little at times in F1 with the more complex demands of a race situation and the demands of tyre management, he made good progress on that during his 34 races in F1. The experience of racing for back-of-the-grid Marussia was paying off and rounding off some of the rough edges. The fact Ferrari was going to move him up to Sauber – up because while the team finished behind Marussia in 2014 it was unquestionably still the stronger operation – proves he'd passed his tests at that level.
But there was one big question about Bianchi – that of whether he had the mental strength to make it at the very top of F1. This is the big difference between him and Leclerc.
While Leclerc, like all drivers, has had some rough patches he's generally regrouped and pulled out of them quickly and effectively. The trajectory of his first Ferrari campaign proved that, recovering from some early troubles to emerge as Ferrari's de facto lead over the balance of the season. He did a similar thing at Sauber the year before, learning the lessons of a shaky start to take the team to greater heights than it perhaps should have achieved.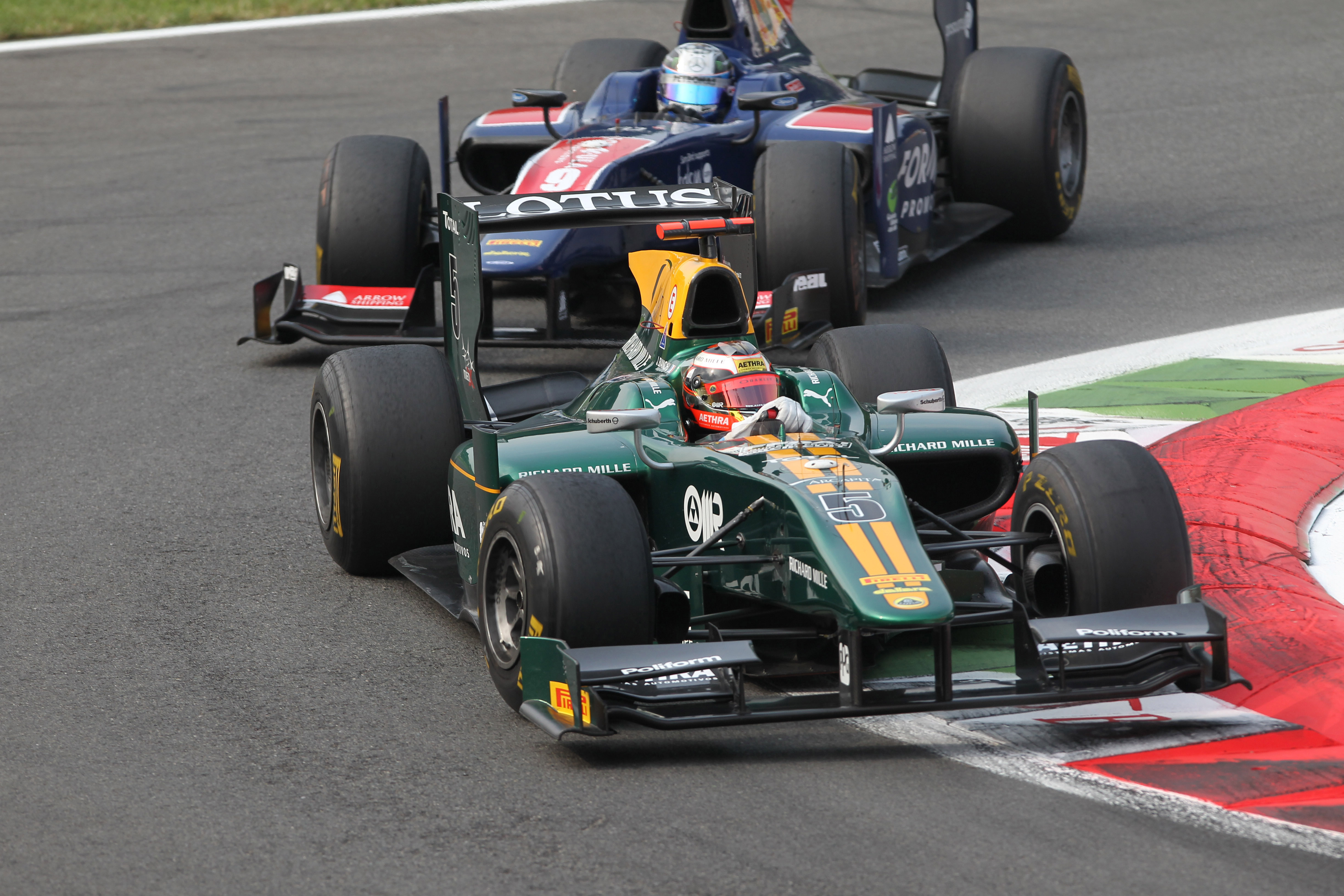 The career trajectories of Bianchi and Leclerc are superficially similar. Both had immediate success in Formula Renault – Bianchi winning the French title and Leclerc taking second in the ALPS championship behind third-year driver Nyck de Vries. They then graduated to '3' level, Bianchi finishing third in Formula 3 Euro Series for ART. Realistically, Bianchi was never going to win the F3 crown at the first attempt given he was up against a seasoned Nico Hulkenberg, but he went on to take the title a year later with a clear step forward in qualifying pace and racecraft. Leclerc won races and finished fourth in European F3 on his graduation, taking the GP3 crown for ART a year later.
It was when they moved up to what might be called '2' level that Bianchi and Leclerc diverge. Leclerc took the GP2 crown immediately with Prema to earn a promotion to a Sauber F1 seat while Bianchi struggled. He finished third in his two seasons in GP2, which was respectable enough but expectations are set by potential and even though the ART team was not quite the powerhouse it had been in those seasons, he didn't do himself justice. While 2010 was also blighted by a spine injury sustained in a crash at Hungary that he did a remarkable job to recover from without missing the next round, the following season was a disappointment.
There were signs the scrutiny created by being a Ferrari junior racing on the F1 bill was having an impact and some baffling mistakes crept in. While he seemed to bear the pressure of being F3 title favourite in 2009 effortlessly, having that status in GP2 in 2011 contributed to a disastrous start to the season. While he wasn't responsible for all of his misfortune, big errors like triggering a crash at the start at Barcelona, hitting Giedo van der Garde in Monaco and colliding with Marcus Ericsson in Valencia compounded external misfortune.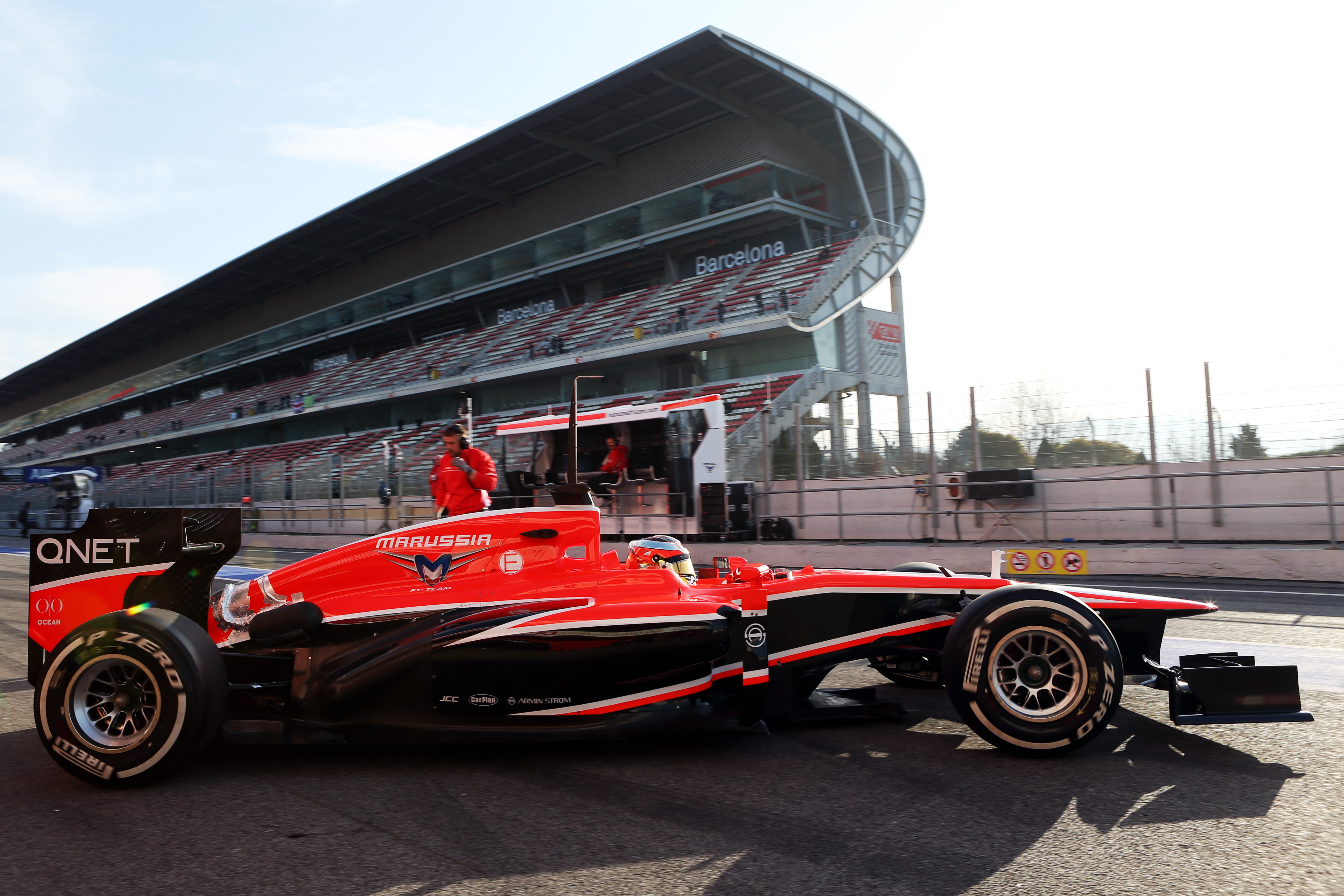 For his third season at this level, Bianchi decided he couldn't stay in GP2 so he moved into Formula Renault 3.5, then at its peak. He came close to winning the title, losing out in the famous clash caused by Robin Frijns. Robbed? On that day, certainly, but he had also thrown away points the day before by spinning thanks to an ill-judged attempt to pass Kevin Magnussen for fourth late on. Such lapses were a concern, especially as in February that year he had cost the Force India team a day of testing by going off at Jerez.
Bianchi, more than anyone, was aware of what he needed to prove
Ferrari kept faith with Bianchi during this period, and rightly so because when things were right he was a superb performer. But even so, Bianchi had to rely on a slice of good fortune to get his big break in F1 with Marussia, taking the seat intended for Luiz Razia when the Brazilian's sponsors failed to pay up.
When a driver steps up to the next level, be it another racing series or up the F1 grid, the questions asked become more difficult to answer and many a driver has failed to live up to their potential because they didn't have the mental strength to face down those intensifying challenges.
This was Bianchi's battle, one Leclerc appears to have won far more easily. In his Sauber season, Leclerc emerged as a driver who excelled in the midfield in what was never the quickest car in class, at key moments proving able to nail key passes or good qualifying laps under pressure in Q2 – even if he did struggle to piece together optimum laps in Q3.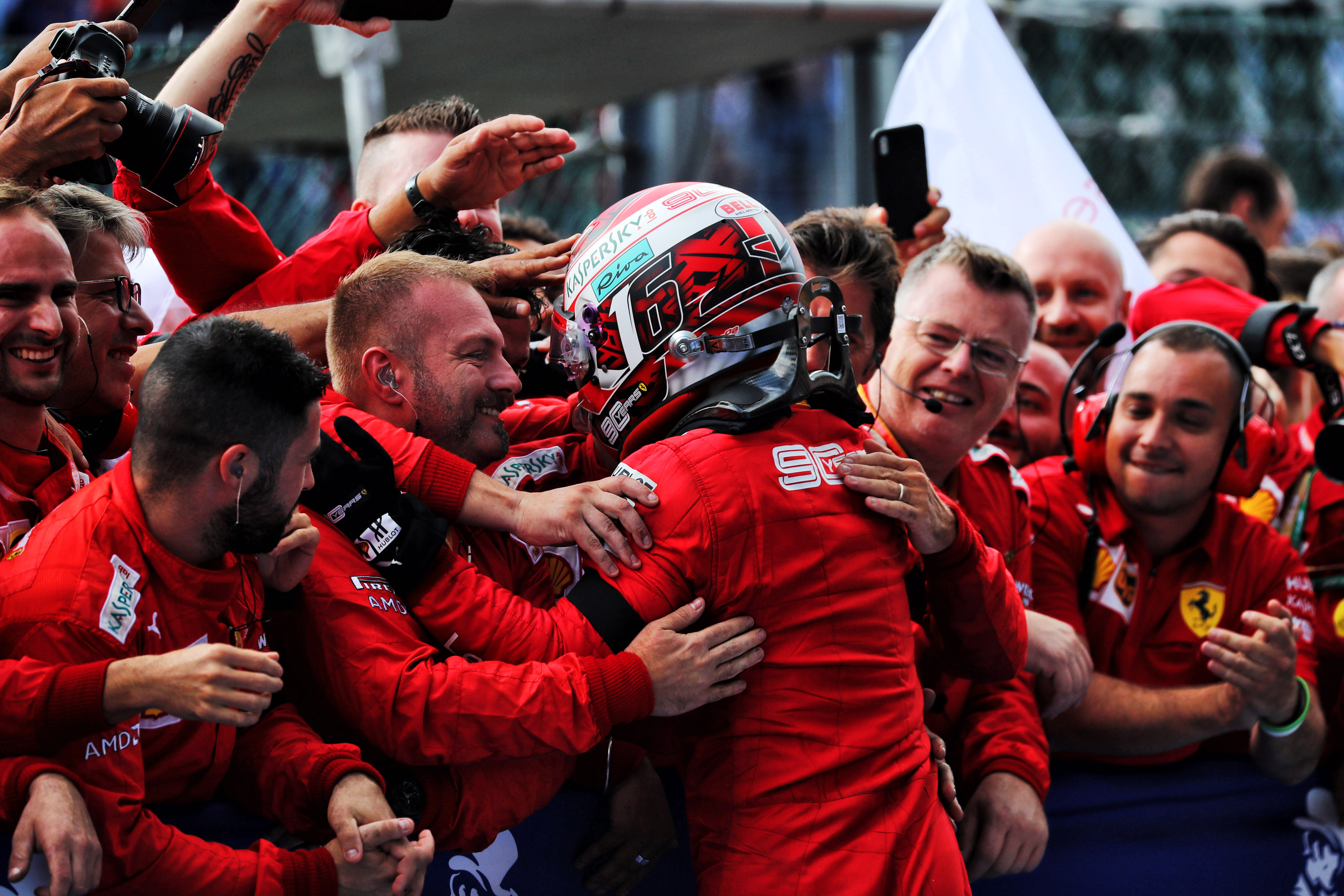 Leclerc built on that in 2019 with Ferrari, winning two races under intense pressure and coming out of a hugely trying season mentally given the struggles to be competitive, the difficult situations that arose on track with team-mate Sebastian Vettel and the question marks over the team's engine. He's shown he can cut it when F1 is at its most difficult.
Bianchi may well have done the same, but he'd yet to prove conclusively that he could stand up to that level of intensity. The 2015 season with Sauber would have been critical and allowed him to show what he was capable of in a congested midfield. With Marussia, his robustness was increasing so it would have been fascinating to see how he prevailed. He might very well have passed the Sauber test with flying colours and moved onto Ferrari and it would have been wonderful to see that happen.
But it would be disrespectful to the memory of a real, three-dimensional human being just to suggest off-hand that it would have come easily as a matter of course. Bianchi, more than anyone, was aware of what he needed to prove. With his career forever incomplete, there's no emphatic evidence that Bianchi could have stood up to the demands of Ferrari as well as effectively Leclerc has.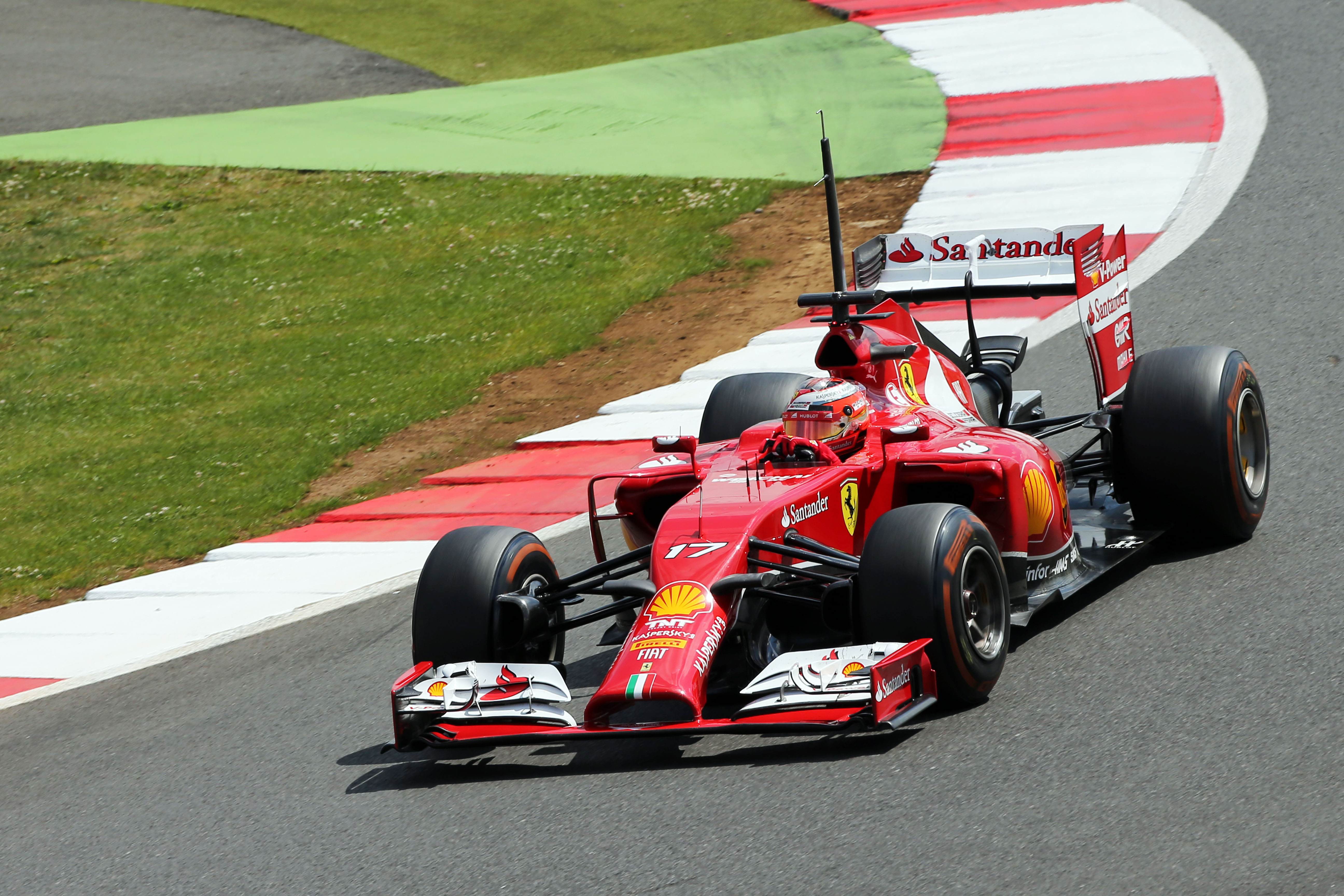 Would Bianchi have earned a Ferrari drive? Possibly, hopefully – but we can't say so with certainty. But what's beyond doubt is that he was on a path that led there should he deliver on his potential and that he had the ability to win grands prix on a good day. As for a world championship win, who knows how his mental strength would have stood up to that unique challenge? As someone who followed Bianchi's career very closely, it would have been fascinating to witness the continuing development of both a prodigious talent and a likable human being. The tragedy is we will never have the chance to see how it would really have played out.
What is a wonderful image is that of Bianchi and Leclerc together at Ferrari. And as far as 'what might have beens' go, what a story.