Daniel Ricciardo has revealed a list of five Formula 1 rivals he believes are the most underrated, including 2009 world champion Jenson Button and the late Jules Bianchi.
The global COVID-19 crisis has put the 2020 F1 season on hiatus, which has prompted Renault driver Ricciardo to launch a new monthly diary to share "some inner thoughts on racing" and "a few on life outside of F1".
Ricciardo, a seven-time grand prix winner, has kicked the diary off by compiling a list of his top five most underrated F1 rivals after being told he has competed against 62 drivers since making his debut for HRT in 2011.
The list comprises four drivers who never scored an F1 podium – Marcus Ericsson, Bianchi, Vitantonio Liuzzi and Roberto Merhi – and '09 champion Button, who raced for McLaren every year he was on the same grid as Ricciardo.
Explaining why he believes a world champion like Button can be underrated, Ricciardo said he makes the list because he beat Lewis Hamilton "fair and square" in 2011, when they were McLaren team-mates and Button, according to Ricciardo, was at his best.
Ricciardo described Button as "low-key, low-maintenance and just a smooth, silky operator", hailing him as "the best I've seen in those not-quite-wet, not-quite-dry conditions".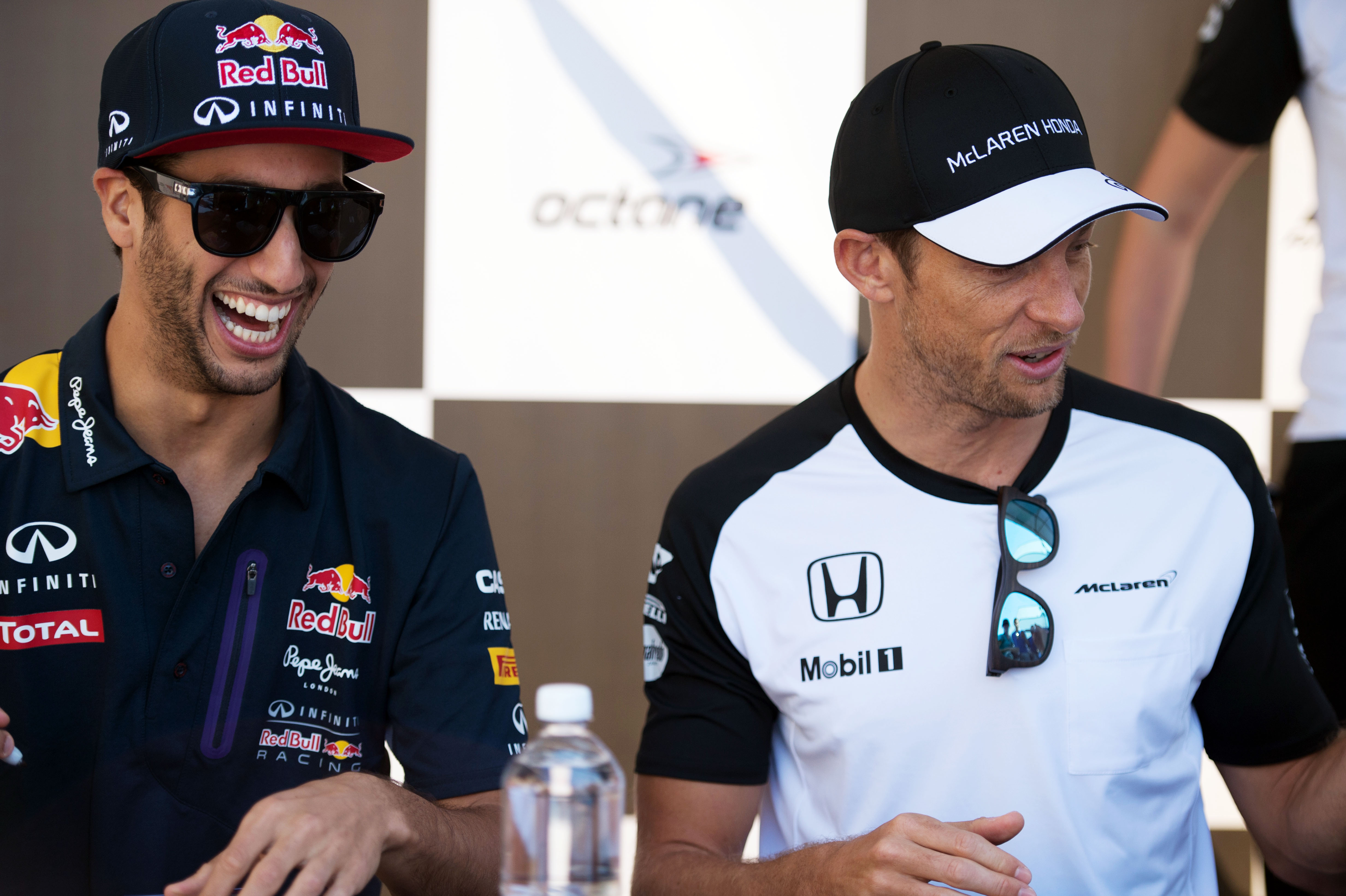 Former Ferrari protege Bianchi died in July 2015 nine months after colliding with a recovery vehicle in the 2014 Japanese Grand Prix and suffering a diffuse axonal injury.
Ricciardo said Bianchi was not necessarily underrated but because he only drove in a slow car in F1 "maybe people didn't appreciate how good he was going to be".
Bianchi's accident came in his second year racing in F1 for the Marussia team, and he had scored his and the backmarker's first point in Monaco earlier that season – a result Ricciardo said "was absolutely on merit" because you cannot "fluke" a result there.
Ricciardo said Bianchi would be in a top team and a race winner F1 had he lived, and said Bianchi's own protege Charles Leclerc – now a two-time grand prix victor for Ferrari – "is the delayed version of what Jules would have done".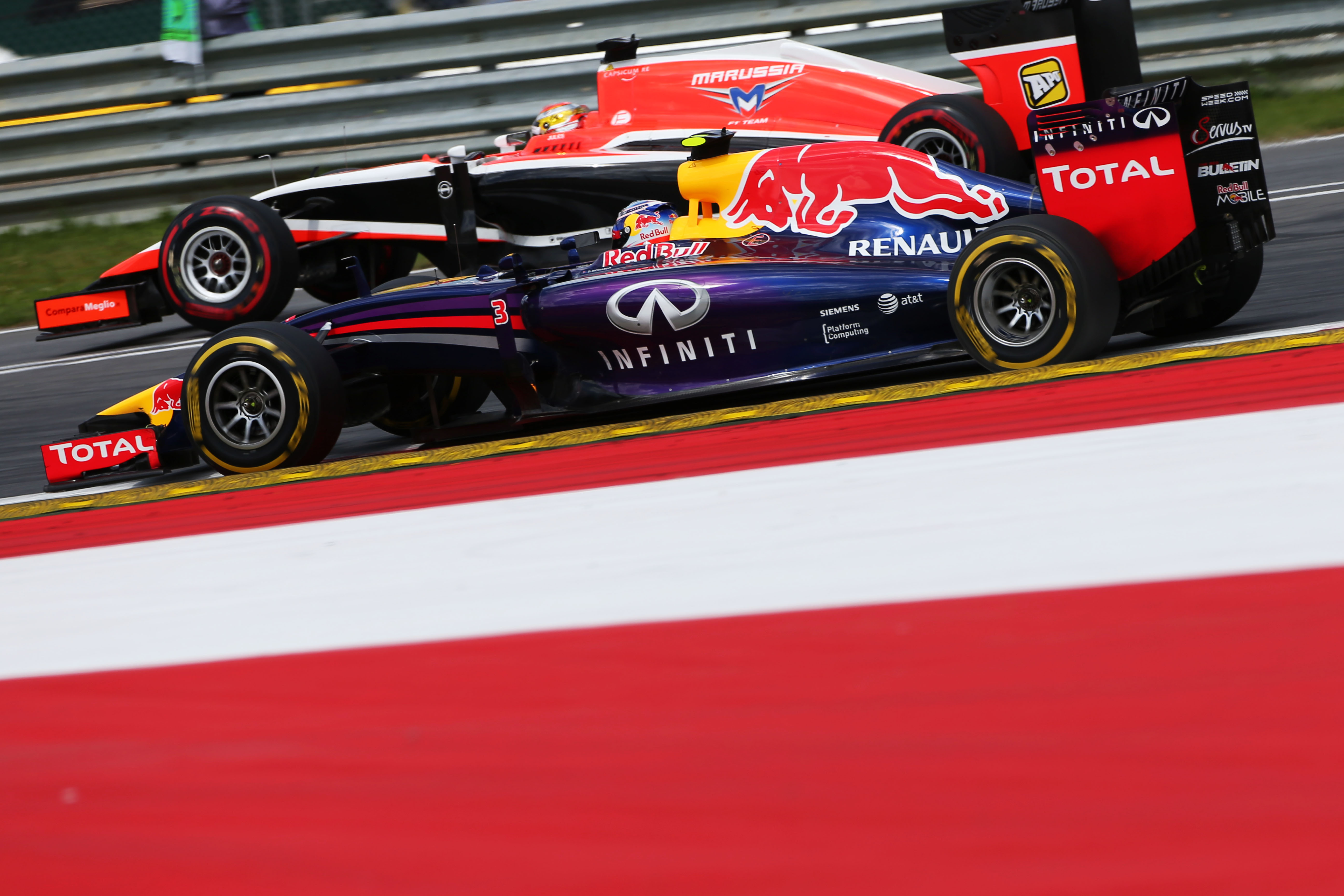 For the three more traditional picks, Ricciardo said the speed of Ericsson, Liuzzi and Merhi was never done justice in F1.
Ricciardo said Liuzzi, his HRT team-mate in 2011, was "one of the best karters ever to walk the earth" and was the Michael Schumacher of karting.
He added it was a "bit of an eye-opener" joining him as a rookie, admitted he underestimated Liuzzi and was "definitely caught off-guard by his raw speed", which he said Liuzzi "100% had" but was let down by his race pace.
Merhi completed one season in F1 in 2015 with Manor before making a surprise return to junior categories in Formula 2 in 2017 and 2018.
Prior to that, he was a rival of Ricciardo's in Formula Renault, and so quick that Ricciardo considered him his biggest threat ahead of now-Mercedes F1 driver Valtteri Bottas.
Ricciardo compared Merhi's ability to "rag the car" and "fantastic car control" as "a bit like" Max Verstappen, but suspects tyre management proved the Spaniard's downfall because he had a style of "constant oversteer, loose and fast".
"He nailed that style of driving, which was impressive, but it didn't translate to F1," Ricciardo said.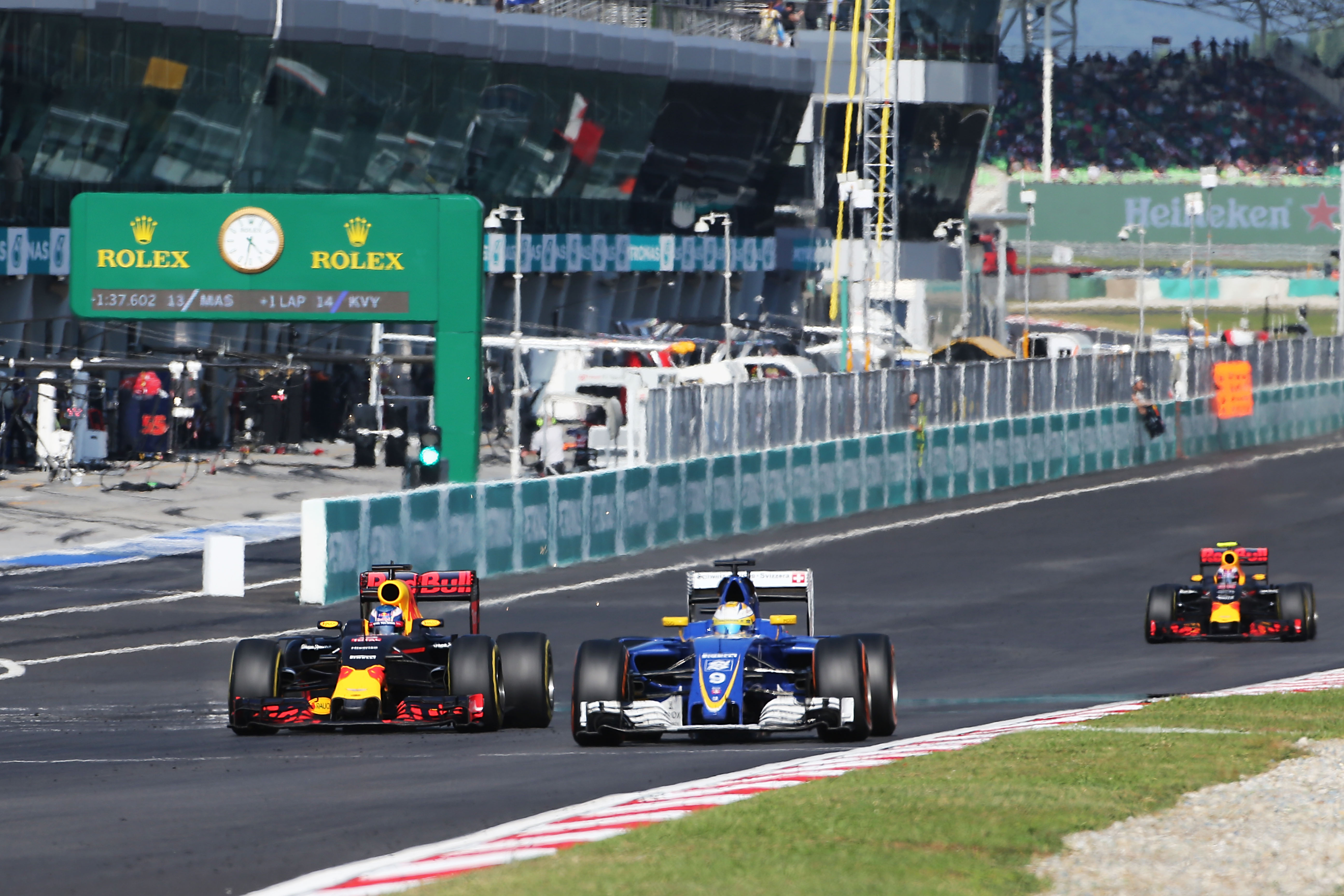 Of ex-Caterham and Sauber driver Ericsson, Ricciardo highlighted the Swede's 2009 Macau Grand Prix pole as proof he was "no Sunday driver" and that his highly-rated junior reputation "didn't really last when he was in F1".
Ricciardo said the speed was "definitely there" though and said Ericsson's defeat at the hands of rookie Leclerc in 2018 was because the Ferrari-bound youngster is an "absolute top-tier driver".
He also made honourable mentions for one-time race winner Robert Kubica and Paul di Resta.
He acknowledged that his sole season against Kubica, in 2019, was not a fair reflection on the Pole's ability because it came after an eight-season absence and he was not the "old Kubica".
And Ricciardo said di Resta, who switched to the DTM and won the title before finally earning his F1 shot, was "thrown around a bit in and out of the sport" and "always seemed like he was on the edge of a big contract with a good team".
Ricciardo also joked that he has a list of the "five most overrated drivers" he has raced, but will keep that "in my own head until I'm done racing".