The 2020 edition of the official Formula 1 video game will be released July 10 this year, developer Codemasters has announced.
For the first time ever, you'll be able to race with your own custom-created team in the new 'My Team' game mode, where you can design your own car livery and race against the 10 real-life teams.
Another standout announcement is the Michael Schumacher-themed deluxe edition, which will contain four of the cars he drove throughout his career.
These are the Jordan 191, with which he made his Formula 1 race debut in, along with the Benetton B194 and B195 from his championship winning 1994 and 1995 seasons, as well as the Ferrari F1-2000.
Introducing F1® 2020. Be the 11th team in our biggest F1® game yet – coming to PS4, Xbox One, PC & Google Stadia July 10 2020. #F12020game

✅ My Team
✅ Split-screen
✅ Customisable settings
✅ Shorter career options
✅ Michael Schumacher Deluxe

👉 https://t.co/GfqJy2Nu22 pic.twitter.com/9JnQ0qpvyX

— Formula 1® Game (@Formula1game) April 15, 2020
They will join the array of classic cars introduced in the previous Formula 1 titles.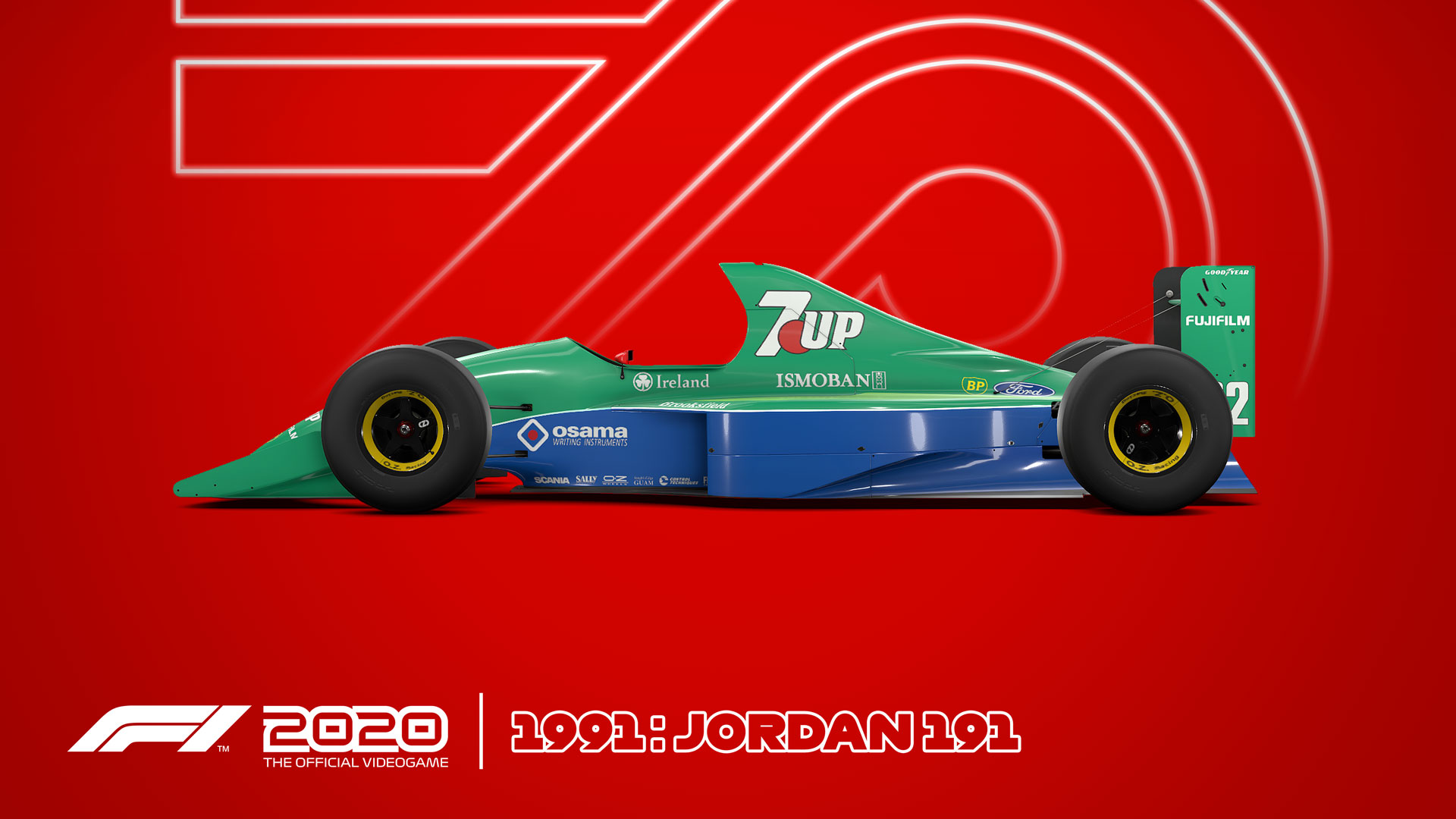 The Zandvoort and Hanoi circuits will feature in the game due to the addition of the Dutch and Vietnam Grands Prix to the calendar.
The options for shorter 10- or 16-race seasons in career mode have been added alongside the full 22-race calendar.
Finally, two-player split-screen will be in the game for the first time in the F1 franchise since F1 2014.
The game will be released on PlayStation 4, Xbox One, PC as well as Google Stadia, the latter of which has yet to have an F1 game released on it.
"F1® 2020 promises to be our biggest and most innovative title to date," said Paul Jeal, F1 Franchise Director at Codemasters.
"Our core players will welcome even greater gameplay depth with the introduction of our brand-new My Team feature, alongside three customisable season lengths which allows them to pick their favourite tracks.
"In the year where Lewis Hamilton is going for his seventh World Championship, we celebrate the greatest F1® driver of all time with our Michael Schumacher Deluxe Edition, which we know will prove popular with our community."