Formula 1 will need to consider "public acceptance" of grands prix taking place before its 2020 season can begin, according to McLaren team boss Andreas Seidl.
F1's first nine rounds of the year have been postponed or cancelled because of the global health crisis caused by the COVID-19 outbreak, with the French Grand Prix expected to join that list and leave Austria as the most realistic season opener at the start of July.
The Austrian Grand Prix, or the British Grand Prix two weeks later, could kick the championship off with behind-closed-doors events if the respective governments lift restrictions so F1 is allowed to host a race without fans.
McLaren F1 team principal Seidl believes the "difficult" decision of when to start racing will be determined by multiple factors, from government guidelines to how it will be viewed amid the fall-out of the pandemic.
"What I think is an important point is the public acceptance of events happening again," said Seidl.
"It's important that we only go back to racing once we also have certainty that when it comes down to protective equipment, to the number of tests for people, that this is all in place and available to people that actually need it, and that we are not the ones burning these tests or this material, just for going back racing."
Seidl believes there is a "big desire" from the public, especially sports fans, for events to be rescheduled amid many countries being under strict lockdown conditions.
However, he said safety remains the primary concern and that means not subjecting teams to unnecessary risks.
McLaren withdrew from the season-opening Australian Grand Prix after one of its team members tested positive for COVID-19, and that decision eventually led to the race being cancelled.
At the time, F1, race organisers and the Melbourne/Australian governments had all insisted it remained safe for the race to go ahead, but the global attitude towards the virus is now drastically different.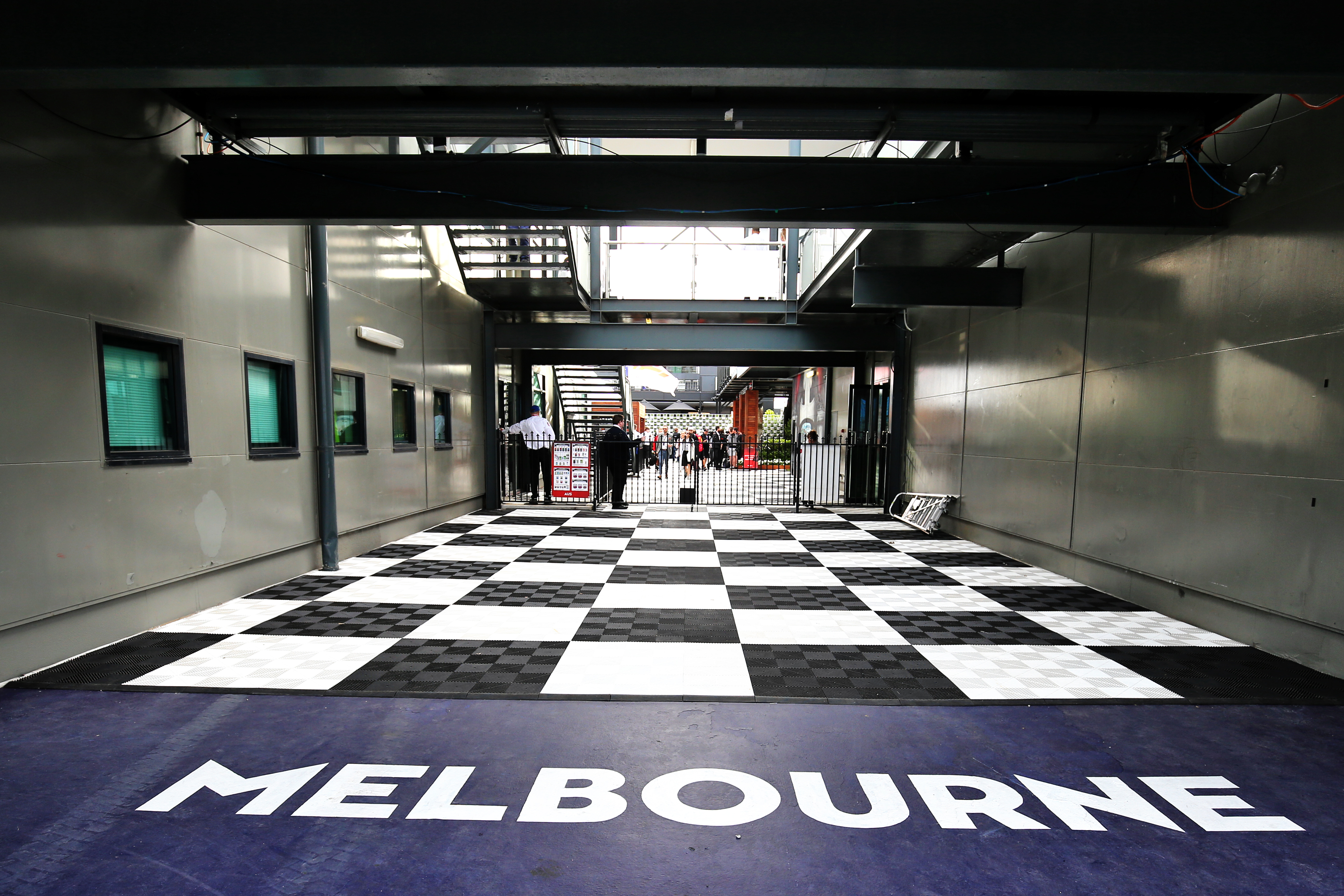 "The most important thing is to protect our people," said Seidl. "So, we definitely can't go back to racing until we definitely know that our people are safe.
"Then I think it will simply depend on the guidelines of our home countries, travel guidelines, the guidelines we get for our daily life.
"We need to see if that allows us to travel out and back into our home countries.
"We need to wait what different countries are deciding.
"We need to see what the promoters are deciding because, especially with the changes of dates for a lot of races, promoters need to be up for it and it needs to make sense from the commercial point of view."
Seidl would not be drawn on questions about what measures F1 would need to have in place to convince him it would be safe.
He said enforcing tests on all event participants or waiting until there's a vaccine before racing resumes were decisions for health authorities to make, and that teams would trust whatever advice was then given.
"I think I'm the wrong person to judge that, you need experts judging this," he said.
"We need to rely on the guidelines that different governments will issue for each of these countries.
"I'm sure, similar to what we did in the previous month, if you follow the guidelines and these guidelines allow us to go racing, I'm confident that we are in a safe place."