Formula 1 is a luxury to manufacturers and wealthy investors. It's a wonderful thing to have when times are good, and an expensive problem on rainy days. In a crisis, many companies find themselves caught in a downpour.
The global health crisis has already had serious financial consequences around the world and these will become more severe the longer it lasts. That will mean businesses big and small re-evaluate their strategies, assuming they survive in the first place. And anyone spending money in F1 will have to consider the validity of their investment.
Unaddressed, the current crisis could cause F1 to unravel at the seams. An exodus would not be unprecedented. Informed by a recent, bleak moment in F1 history, we can picture the worst-case scenario in quite some detail.
"We have come to the conclusion that we will withdraw from all Formula 1 activities," F1 Manufacturer A announces in an emotional press conference at the end of the 2020 season.
"This difficult decision has been made in light of the quickly deteriorating operating environment facing the global auto industry and the sudden contraction of the world economies.
"F1 Manufacturer A must protect its core business activities and secure the long term as widespread uncertainties in the economies around the globe continue to mount.
"A recovery is expected to take some time."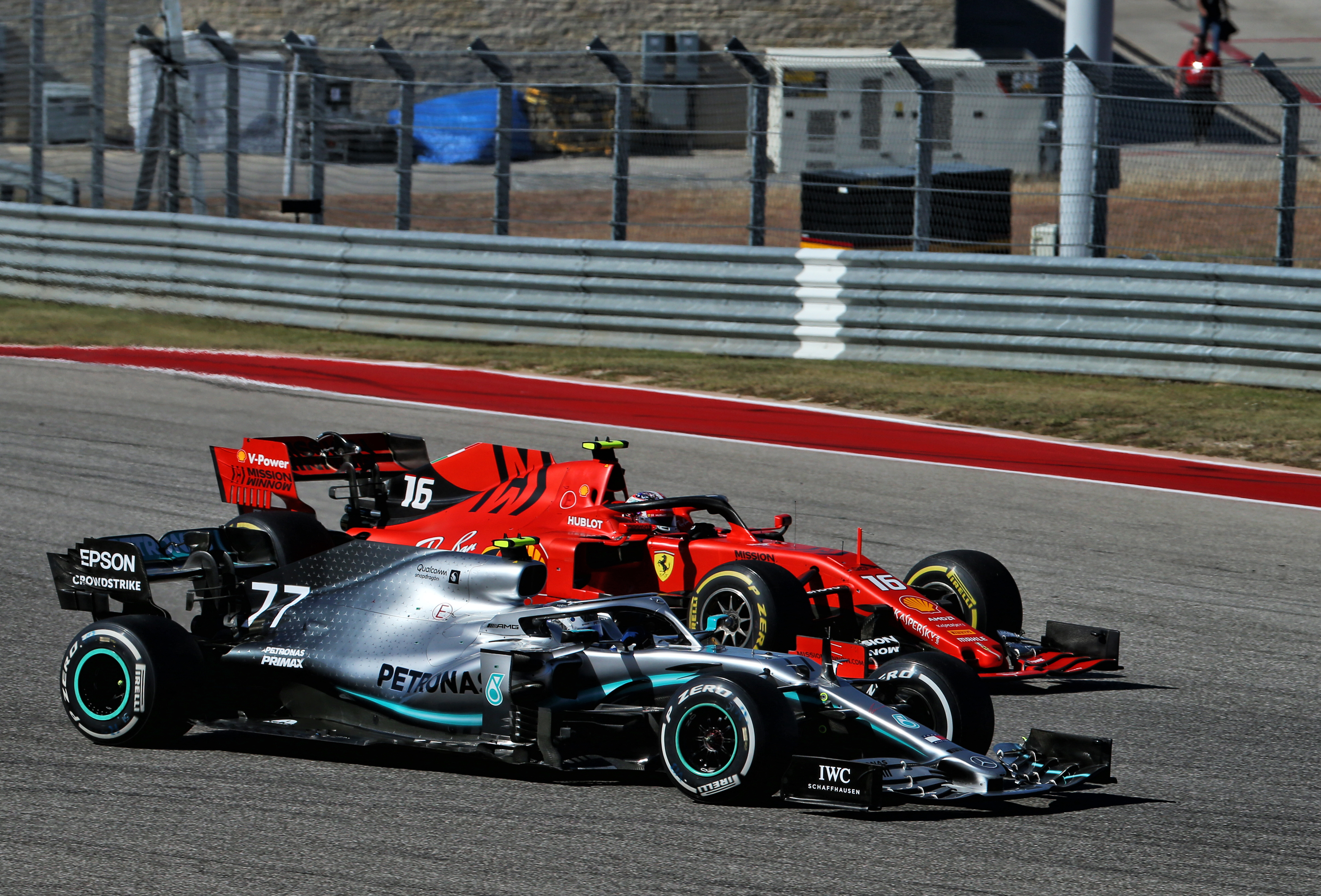 Unfortunately for F1, this is just the beginning. By the end of 2021, two more have pulled the plug completely and another has significantly scaled back its involvement.
F1 Manufacturer B does not explicitly blame the crisis but points to other factors within the automotive industry, including the increasing pressure on full-electrification, not just hybridisation.
"Of course, this was a difficult decision for us. But it's a resolute step in view of our company's strategic realignment," it states.
"Premium will increasingly be defined in terms of sustainability and environmental compatibility. This is an area in which we want to remain in the lead.
"Our Formula 1 campaign is thus less a key promoter for us."
The impact of the global situation is clear, though. Governing body the FIA, pushing for tight cost controls, even states that the second manufacturer's withdrawal is not a "surprise".
"It has been clear for some time that motorsport cannot ignore the world economic crisis," says the FIA.
"Car manufacturers cannot be expected to continue to pour large sums of money into Formula 1 when their survival depends on redundancies, plant closures and the support of the taxpayer."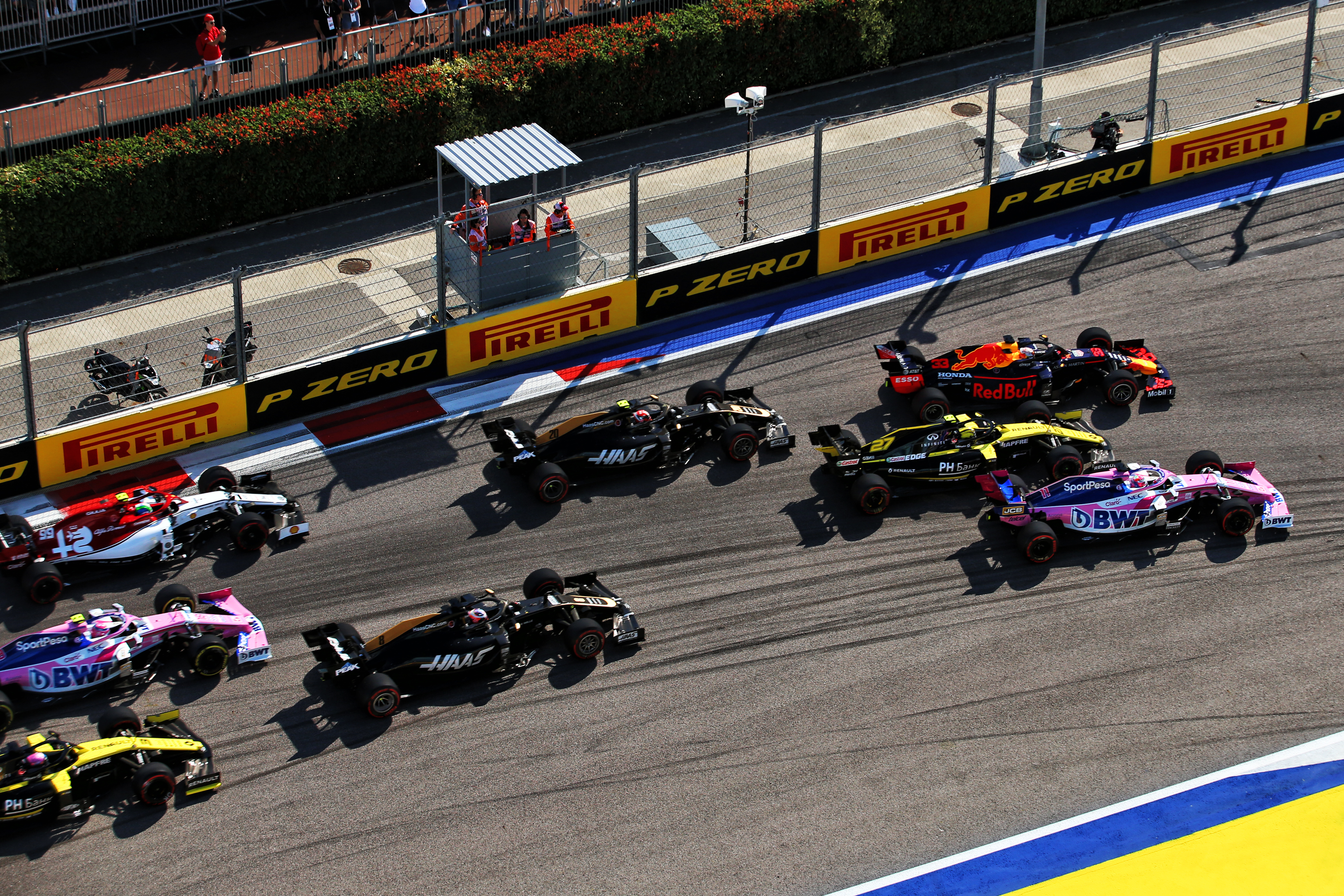 This is compounded at the end of the season, when F1 Manufacturer C decides to exit and F1 Manufacturer D sells its team. In the space of 12 months, four works teams have disappeared or been sold.
"This was a difficult but ultimately unavoidable decision," says F1 Manufacturer C.
"Since last year with the worsening economic climate, we have been struggling with the question of whether to continue in F1.
F1 Manufacturer D considers quitting entirely, but continues under new ownership as an engine partner and with a minority 25% stake.
"Today's announcement confirms F1 Manufacturer D's commitment and trust in the sport's governing bodies to improve the green credentials of Formula 1," it says.
But one year later, that shareholding disappears completely and it is left as an engine supplier and team sponsor only.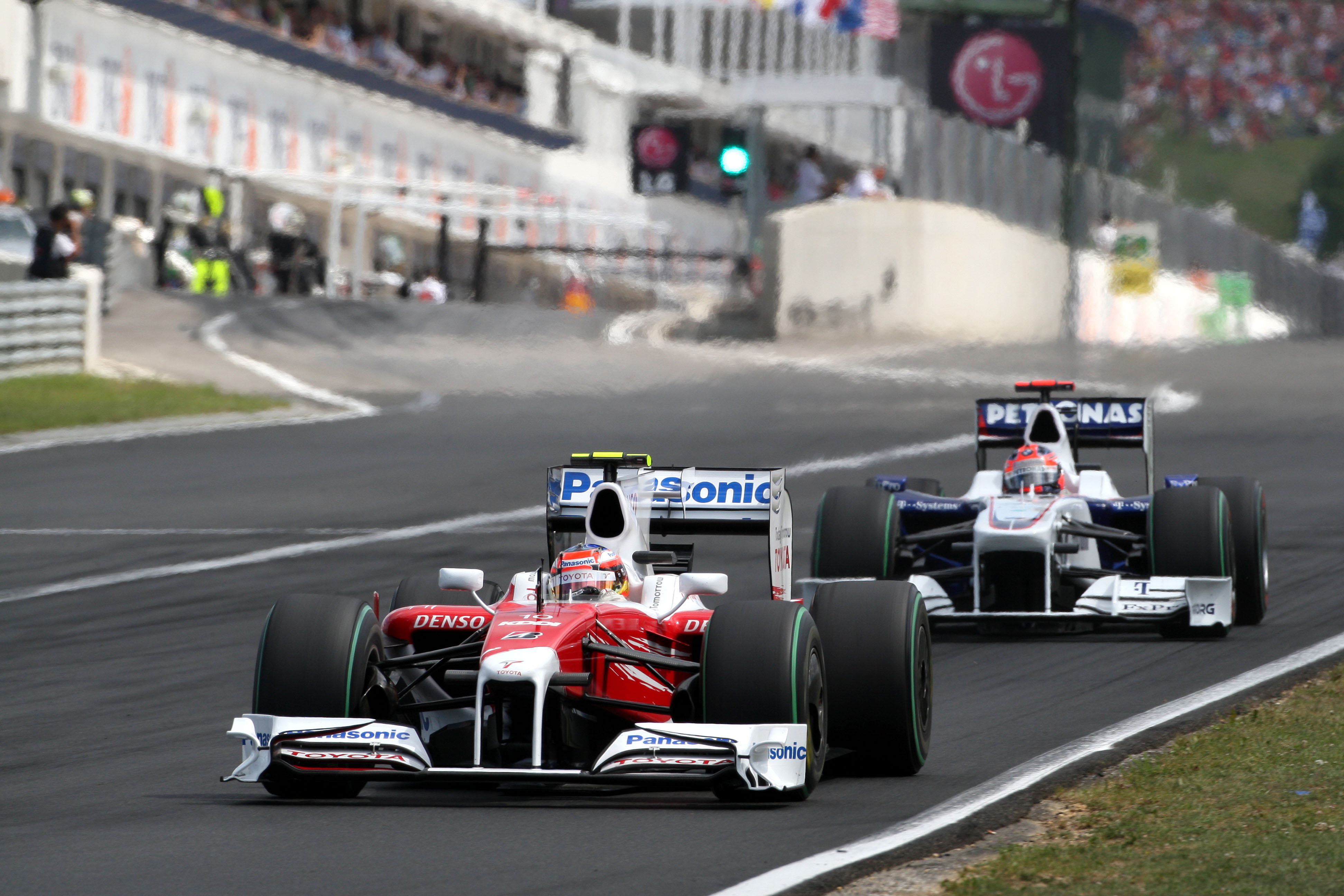 Does this timeline seem familiar? It should. It's a faithful representation of F1's last crisis. What about the comments? Well, they are lifted almost verbatim from the withdrawal announcements from Honda, Toyota, BMW and Renault, in some form or another, in the aftermath of the late 2000s global economic crisis.
The purpose of this is to illustrate how applicable the circumstances of the last major crisis F1 faced are to the current situation. It is a stark warning of how quickly things can escalate without proper action being taken.
There are differences in the context, of course. Crucially, they work in F1's favour.
At the time there were alternatives for F1. Four new teams were already poised to enter in 2010. But only three actually made it and they were failures. None of them are around today, and the last one made it as far as 2016 (only after being rescued from financial oblivion) before disappearing for good.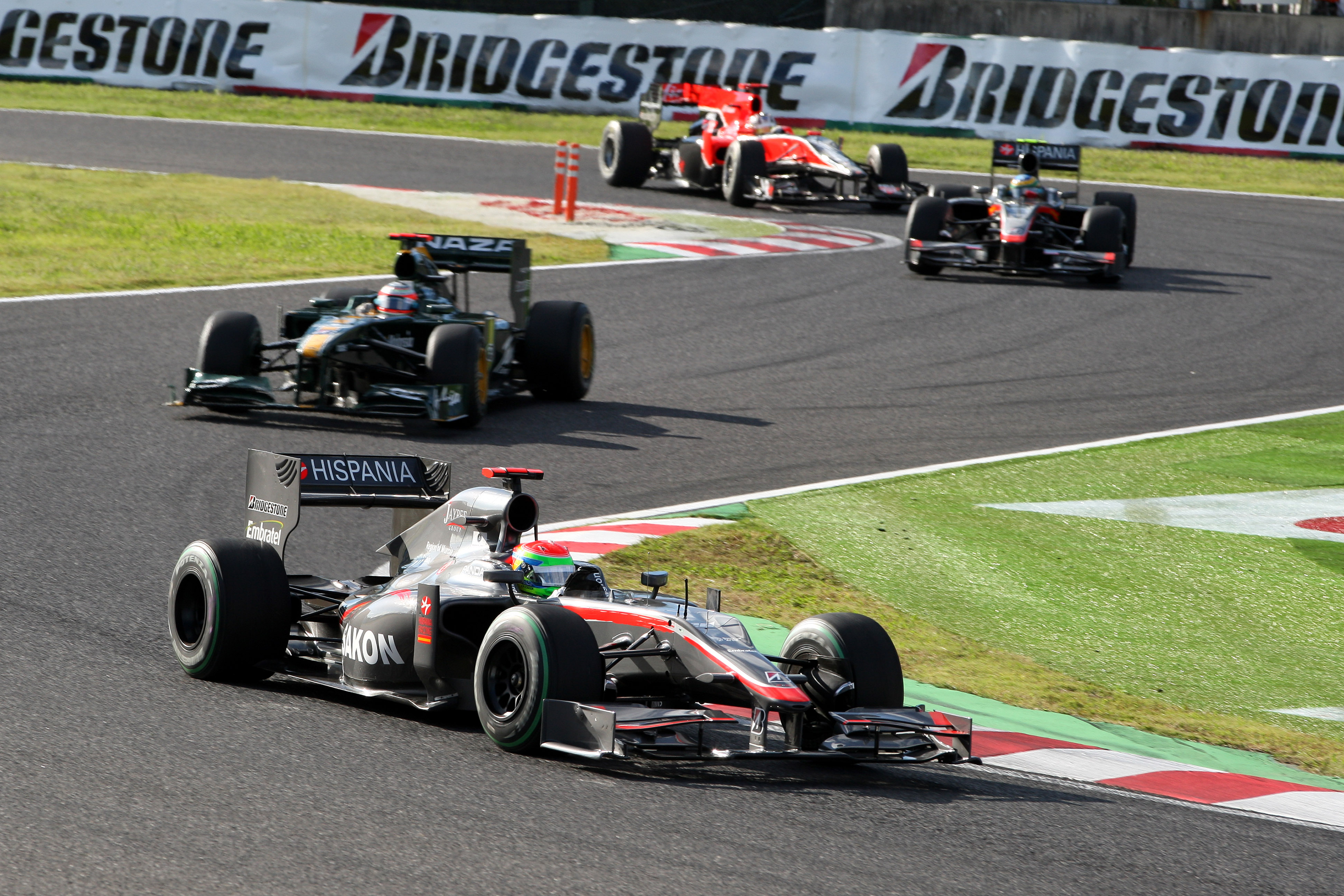 There was an ill-fated cost cap and arguments over how to reduce spending through the 2009 season, and nothing envisioned came to pass. F1 just rode out the storm, replaced the manufacturers with independent teams where it could, and nothing changed.
Things are different now. Not only is a cost cap more agreeable, it is enshrined in regulation and coming into force next year in one form or another. At most it will be $175million. It should come down to $150m. It might come down to $130m.
This, and other changes to F1's fundamentals such as the distribution of prize money, is why the likes of F1 sporting chief Ross Brawn view the current crisis as an "opportunity".
When Brawn says that, it is not to be interpreted as F1 exploiting the deaths of thousands of people and the suffering of millions more for its own gain. In fact, the change F1 wants to go through will be painful.
"When we introduced the [idea of a] budget control, there was always the anticipation that if we had a crisis, we could turn the dial down," Brawn told Sky F1 recently.
"And I think, to quote Spinal Tap, the dial has been set at 11 for too long.
"We need to wind it down. We've been enjoying exceptional times in Formula 1 in many ways."
What Brawn means, and what F1 as a whole is ready to embrace, is that there is no choice but to address the extraordinary global circumstances this time.
The crisis can be the catalyst to force through changes that teams would simply not agree to in 'normal' times. The luxury that existed in the past simply isn't there anymore, so the biggest and best-funded teams are now vulnerable in their own ways.
Not all were ignorant to the realities of F1's out-of-control spending before. Mercedes has gone to great lengths to try to make F1 cost-neutral for parent company Daimler. But now all 10 teams are in a relatively similar position for the first time.
There are factors at play now that put F1 in a position to address long-standing problems and fundamentally change the way it and its teams operate.
This is what can separate the impact of the current crisis on F1, compared to the fallout of the last. But F1 is not only better-placed to protect teams and prevent an exodus: it could make the championship better than ever.
At the extreme end of competitive opportunism is McLaren, seeking a $100m cost cap to properly drive down F1's biggest spenders and turn spending into a completely level playing field. But even if it doesn't go that far, and spending can top out at $150m, that is going to significantly compress the spread.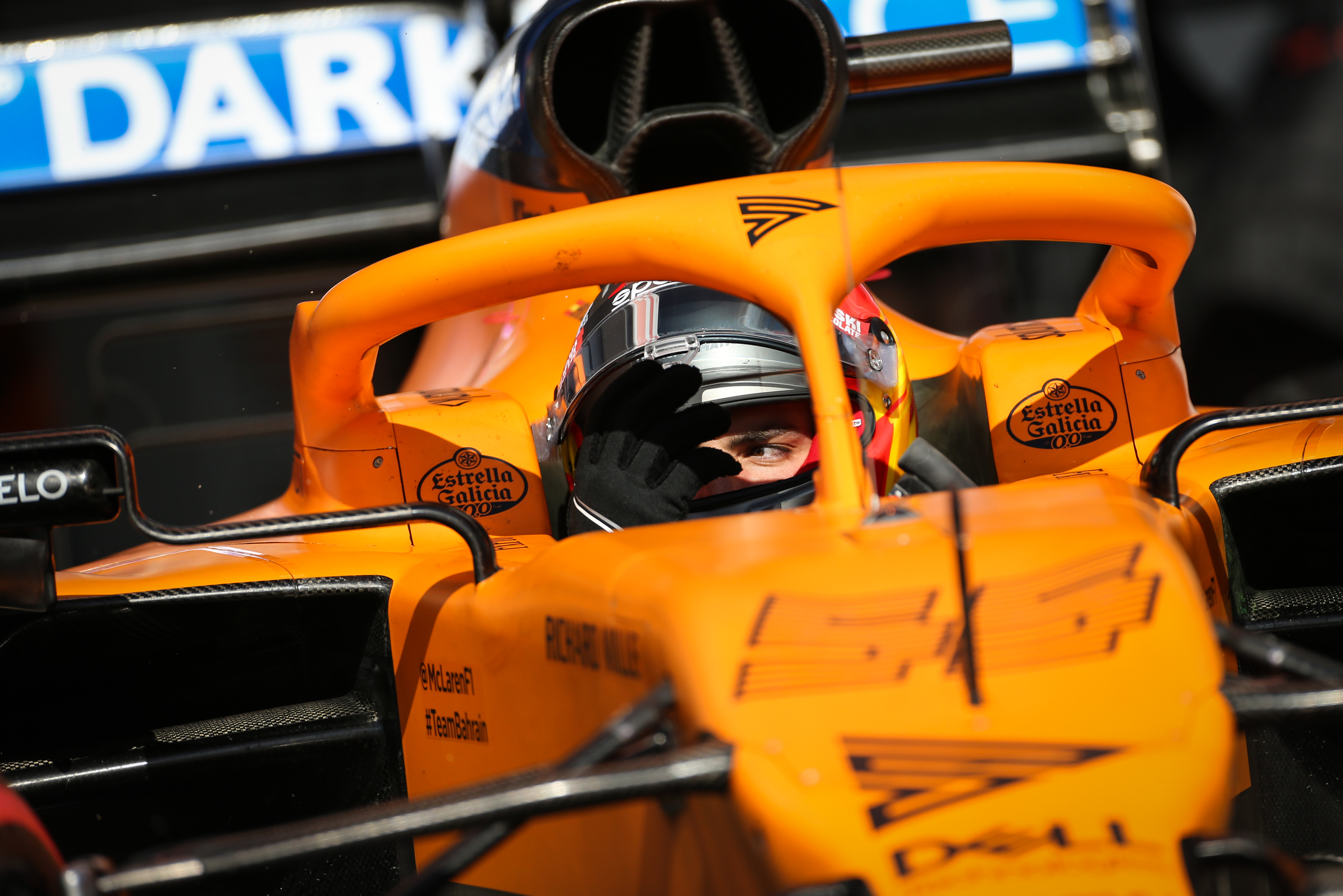 This was the target already but a reduced budget cap would be a direct consequence of the current crisis, and therefore represents a silver lining.
Plus, the new technical rules due to come into force in 2021 have been delayed to 2022. That means that unless most of the work had been finished by February this year, which seems unlikely, F1's biggest teams will have to carry out the bulk of their development of the new cars under the new cost restrictions.
Under the previous schedule, the cost cap would have come into play after the new cars had been designed and built.
It adds up, on paper, to a cheaper world with a less dramatic spectrum of spending. Brawn reckons that gives F1 a bright future "even looking through this crisis we have now".
"But we need the teams to survive, we need them to feel that they've got a future," he adds.
"And I think the budget cap is the perfect tool to use to say we need to reset the reference of Formula 1 and set it at a level that's still a large amount of money, but is achievable for the majority of teams, and achievable in a sustainable way for the majority of teams."
What could grow from that depends on how F1's new revenue-sharing platform works, the profitability of the championship with sponsors and promoters wanting to hold grands prix in a post-coronavirus world, and whether teams work together to drive costs down even further, with a sliding scale for the budget cap down to $100m on the table even if its initial level is higher.
From there, F1 could become a place where teams are profit-makers, not resource-drainers. Mercedes is the closest to that model now, but has needed record-breaking success to reach that level.
Brawn says that's "crazy" with the amount of prize money and sponsorship in F1 but believes that is on the brink of changing.
"We're going to meet many challenges with a budget control right now," says Brawn.
"But I don't see any other mechanism that we're going to get this under control. We've tried for decades to get the cost in F1 under control.
"I think without a cost control system, we have no way of doing it."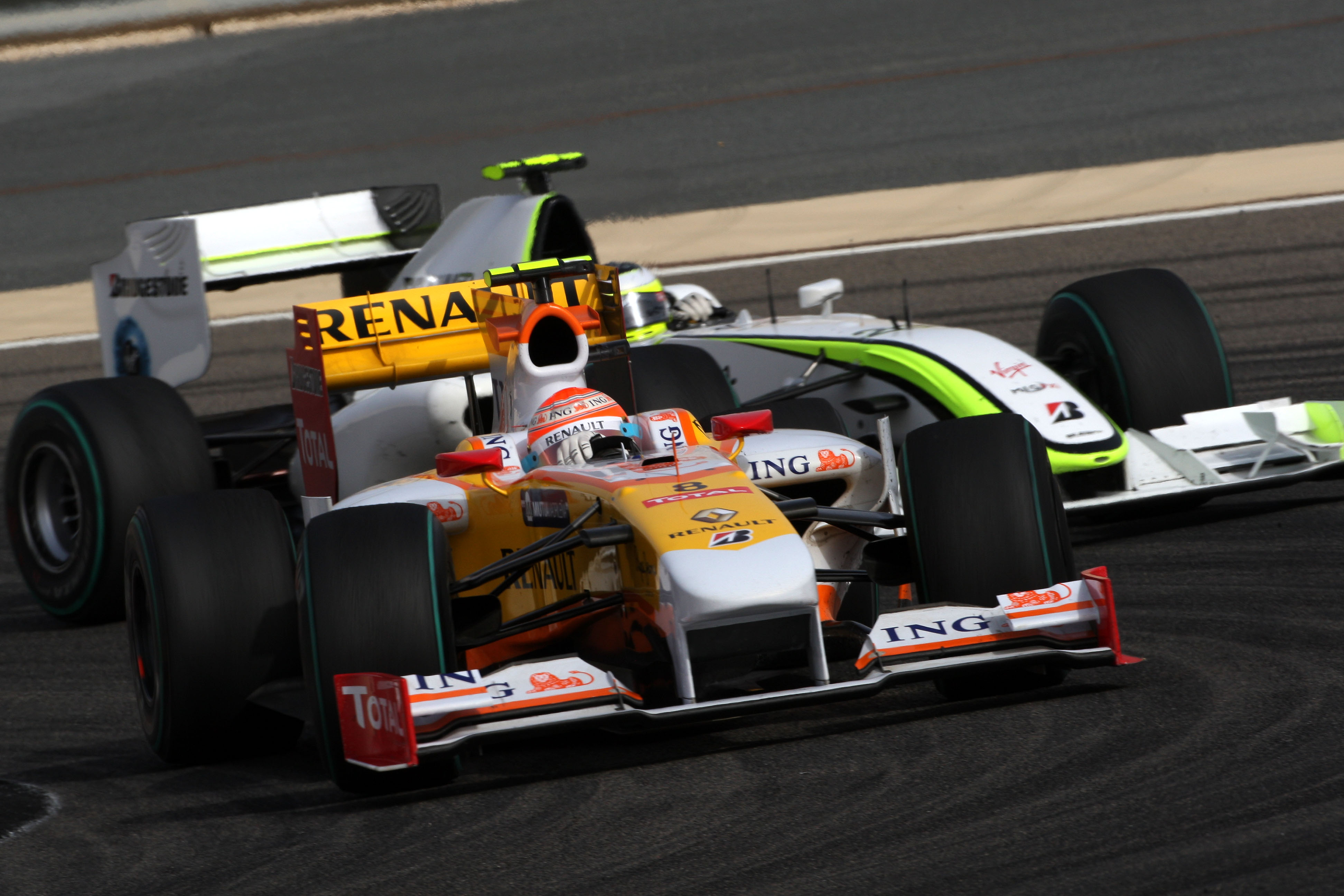 F1 was unable to go down this route just over a decade ago when the last crisis hit.
An external factor like the financial meltdown, or the COVID-19 outbreak, are out of F1's control. But the conditions it operates in are not.
Bloated budgets and a lack of conviction from stakeholders in addressing core problems meant F1 was vulnerable to the body blow of losing big-spending teams. And that's what happened.
The same threat remains today, but the will of F1 and the teams is different. So while the present is challenging and by no means desirable, F1 can use it to help avoid a repeat of its recent past – and maybe even follow through with its bid to create a genuinely improved future.