The following is an excerpt from the 'Brabham BT52 Owners' Workshop Manual', recounting the time Sir Stirling Moss – who passed away this Sunday aged 90 – sampled the car that won that year's world drivers' championship in Nelson Piquet's hands.
A full 21 years after his horrific crash at Goodwood had brought a premature end to his Formula 1 career, Moss was invited to drive the Brabham at Brands Hatch on the shorter Indy version of the track. Moss had recently made an unsuccessful return to racing with for Richard Lloyd's Audi team in the British Saloon Car Championship. But despite this, he was still a huge name in the sport.
According to Simon Taylor's recent Moss biography My Racing Life, Moss instigated the test by expressing a desire to Bernie Ecclestone that he would like to experience what 800bhp actually felt like.
Moss arrived at the track in his old silk overalls, Herbert Johnson crash hat and goggles.
"I had special dispensation from the FIA, which meant I could run with my open-face helmet – only me and Sir Jack Brabham were allowed to do that," Moss recalls. "It also meant I could still where silk overalls, not the big, clumsy things they wear today."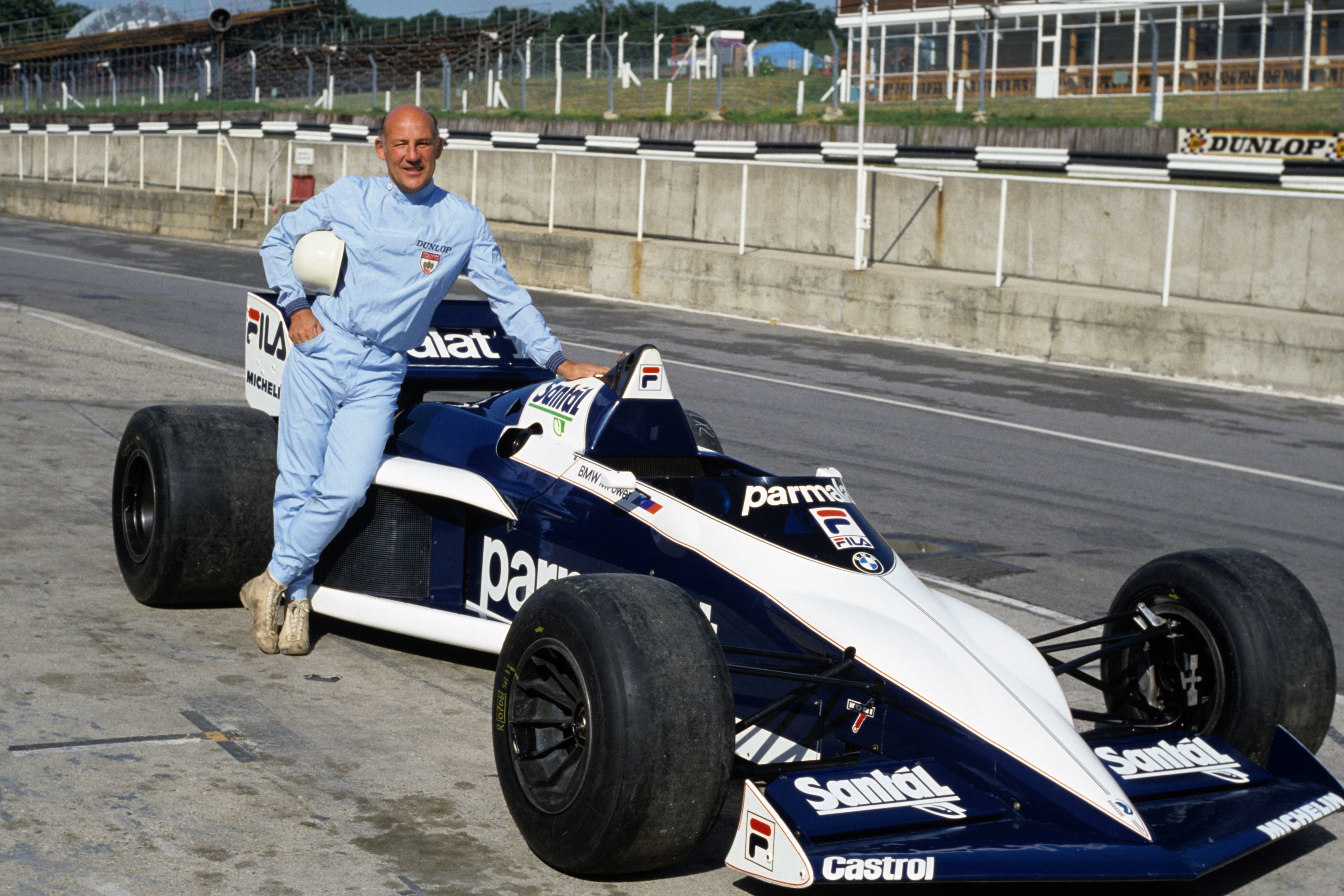 After a series of tracking laps behind the camera car, Moss was let loose in the flame-spitting racer.
"It was quite an eye-opening experience as it obviously had much more power than anything I was used to," says Moss. "The main difference, of course, was the slicks – I'd never raced on slicks before – and I was really staggered by the way you could just put your foot down and the thing would stick. The experience really did impress me immensely."
Three other drivers were there that day, Italians Pierluigi Martini and Ivan Capelli and a teenage American called Davy Jones. Jones recalls that Moss's stint with the old-style crash helmet didn't last long.
"He went out and he had his leather skull cap with his goggles on. He drove kind of slowly around the back nice and easy and as he came around the front straightaway and gave it a bit of a wellie, and when the boost came on, it accelerated off quite quickly and he backed out of it right away! He came in the next lap and said 'I need my helmet, I need my helmet! I can't breathe.' "
In total Moss did approximately 60 laps. According to the AUTOSPORT report of the test, he set a best time of 46.90s seconds, which was easily the fastest he had ever lapped that version of the Brands Hatch track. Martini set the pace that day with a lap of 41.75s, while Jones and Capelli both recorded best times of 43.70s.