"Does the body rule the mind, or does the mind rule the body?"
Apart from being a memorable lyric by seminal 1980s band The Smiths, it is a line that in the present climate could well become crucial for professional racing drivers throughout motorsport.
Believe me when I tell you that several drivers are presently climbing up walls of their apartments both in the metaphorical and literal sense.
A current Formula E driver told me recently how he was struggling to keep the same motivational levels he had set at an almost clockwork routine for the past decade of his professional career, and it is little wonder in such uncertain and unprecedented times.
One man helping to train and also soothe mind and body in this extraordinary situation is Gerry Convy.
He is a well-known professional fitness guru, who has helped in the success of drivers such as David Coulthard, Dario Franchitti and Gary Paffett for the last two decades.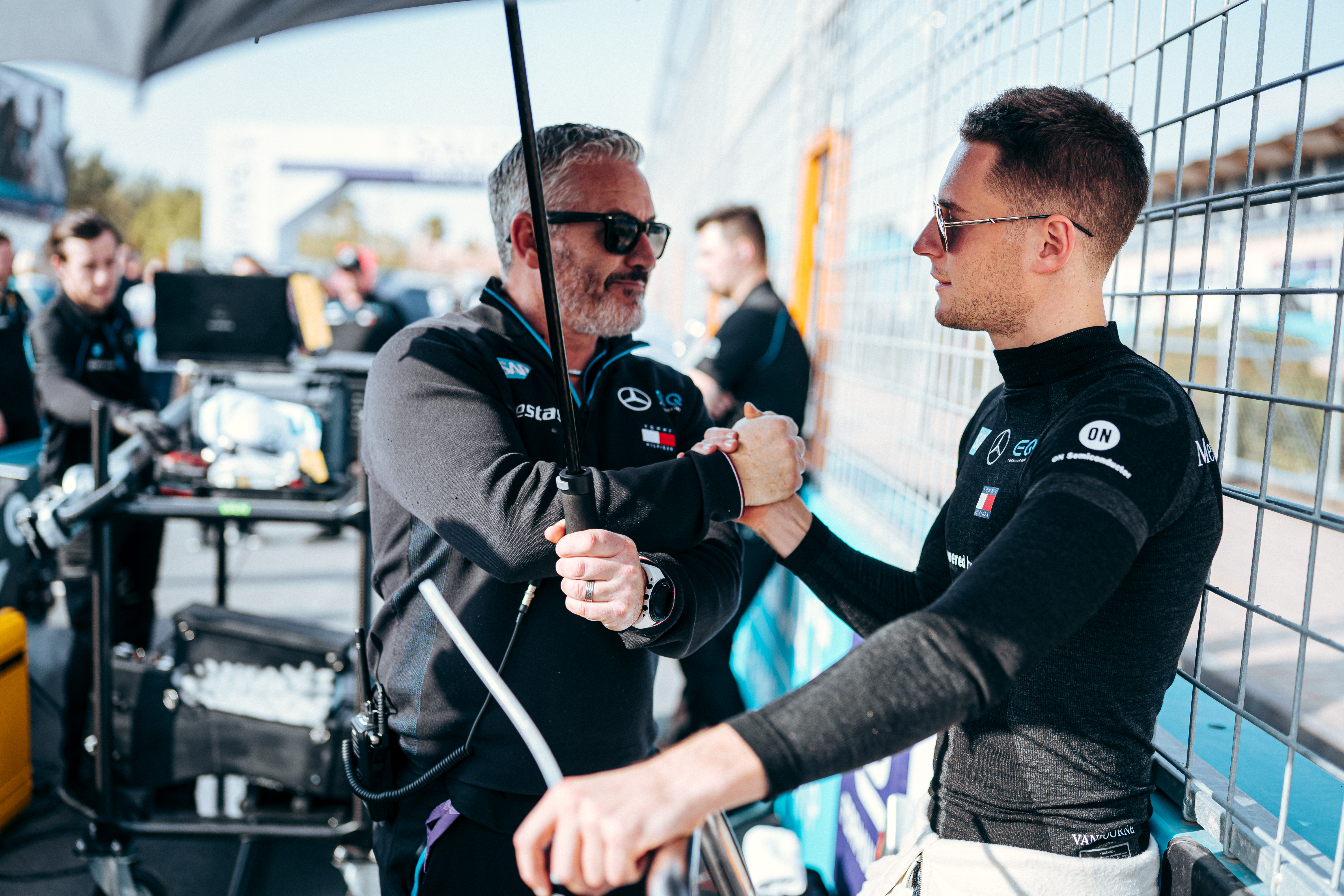 Like all of us, Convy has had to readjust to life in lockdown. But he realised quickly that it need not affect his work as much as others have had to compromise their professional capabilities.
Along with his current clients at the Mercedes Formula E team, Convy has been sweating and thinking in almost equal measure by devising programmes for home consumption through his online coaching resource.
"I'd thought about it previously, but never had the [time] because I was so busy with everything else and I never really felt the need as such," Convy tells The Race.
"To be honest I think it suits me in a lot of ways. I do like the personal interaction with people, if you can get it, but this is still coaching.
"You also have to think outside the box and working with what the guys have available, as obviously some people have gyms and some others haven't."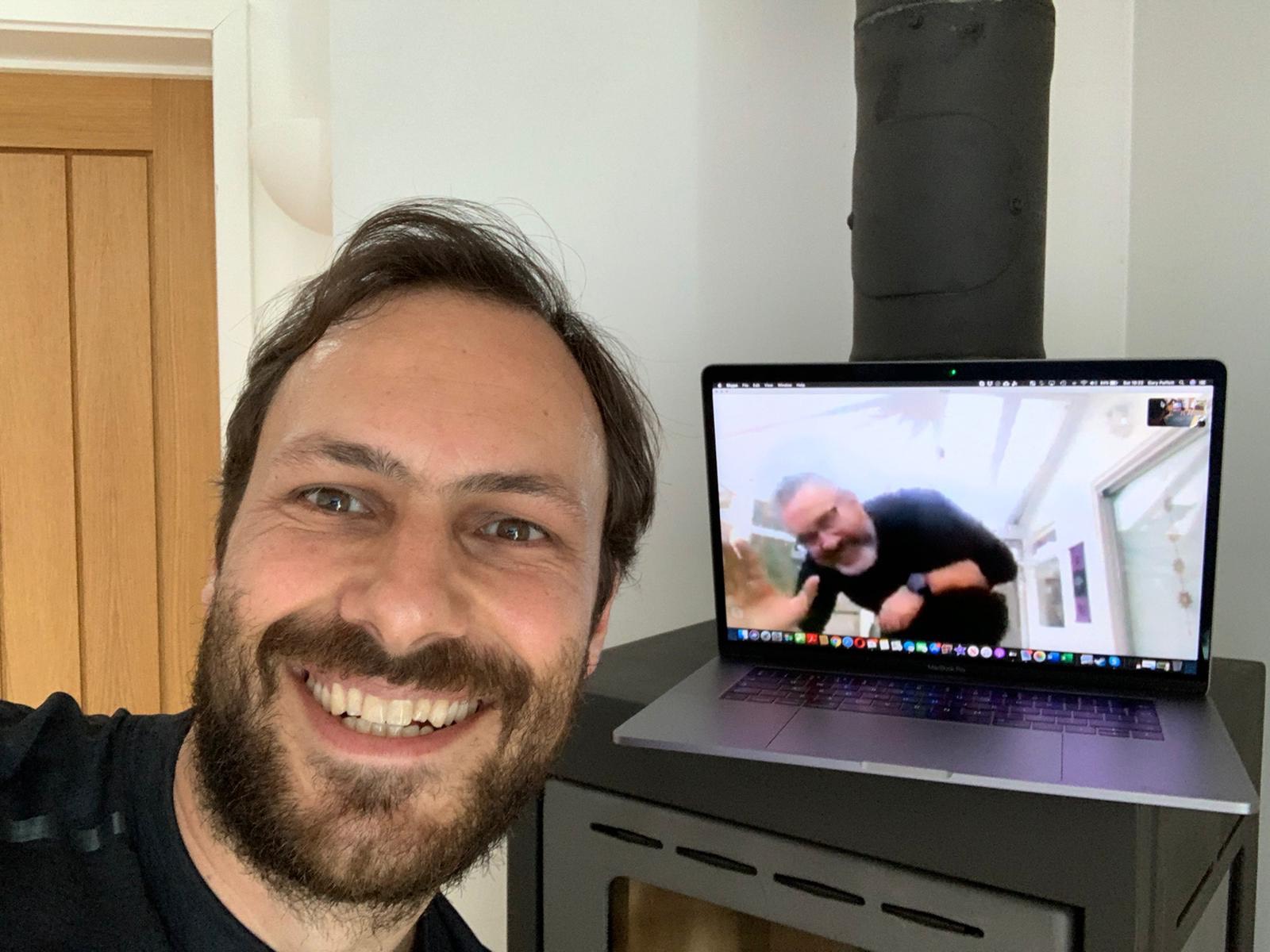 In addition to Formula E drivers Stoffel Vandoorne, Nyck de Vries and Gary Paffett (pictured above during an online session with Convy), Convy has also watched HWA's F3 racer Jake Hughes get seriously creative in recent weeks.
A scaffolding acquaintance, living close to Hughes in Solihull, decided to rent out his poles and build them up for people in their gardens at a cost of "about £50 for six weeks" according to Convy.
"It gave us a great option because we could do pull ups, dips, rows and all sorts of stuff, which was great."
For Convy, the training programmes are much more than just a test of strength, endurance and aerobic endeavours, though. He clearly thinks deeply about other factors aside from the mere physical.
"I don't believe in babysitting them as such, because I don't believe it's good for them in the long-term," he says.
"I've never done it, even in F1. I think it's good for them to have their own minds. So I'm there as a guide if you like, to give them the launchpad and then guide them along the way."
The personal trainer or physio has become a staple part of a driver's entourage, particularly in F1. But Convy reckons that the present crisis will really test drivers' commitment and motivation over their physical and mental wellbeing.
"We're not getting bombed; we have the internet, we have Netflix and all that stuff, but the mentality of this situation is going to be very interesting" :: Gerry Convy
"Some of the drivers are used to having guys following them around the world and all that kind of stuff," he says.
"I think they might struggle now to motivate themselves because they're not used to having to having to do that.
"You have to have a tremendous amount of self-discipline obviously to be able to do that on your own, especially as people's motivation can drop."
The longer the present lockdown goes on the more drivers' competitive instincts and adrenaline needs will likely play havoc with their sometimes delicate equilibrium.
The UK is only just three weeks into the lockdown, and no one really knows when it's going to end and anything approaching normality can resume.
"Whilst I'm certainly not comparing directly to a war, this is kind of probably the closest thing we've had to something revolutionising the world like this virus at present," Convy says.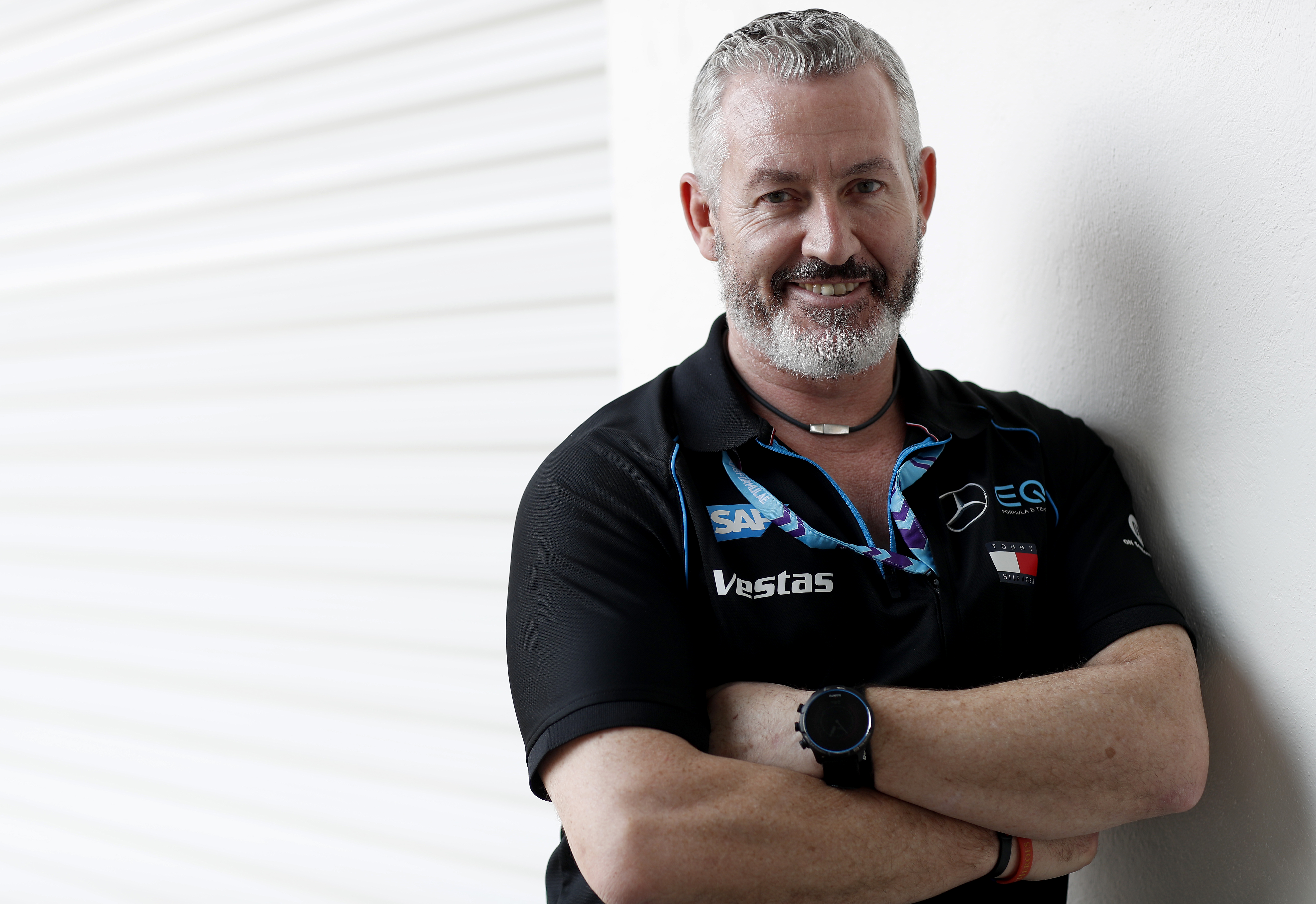 "We can look back on conflicts knowing when they started and when they ended, but those in the middle of them didn't know that then, they didn't know how long it was going to go on for.
"It is the same here, you have to be strong and keep occupied, keep positive.
"Look, we're not getting bombed; we have the internet, we have Netflix and all that stuff, but the mentality of this situation is going to be very interesting.
"It's a big thing with drivers, they like to be entertained, they have very low boredom thresholds.
"I think all sportspeople are a little bit like that, they like to be entertained and so you have to stay in touch with them in order to keep them upbeat about things."
As time goes along the mental aspect is likely to get tougher, so is resilience, fortitude and sticking with the programme really the key?
"Yes it is, and you have to get thinking like 'well OK, I've just got today to focus on at the moment and tomorrow's another day, I'll deal with that then.' That is all we can do," Convy says.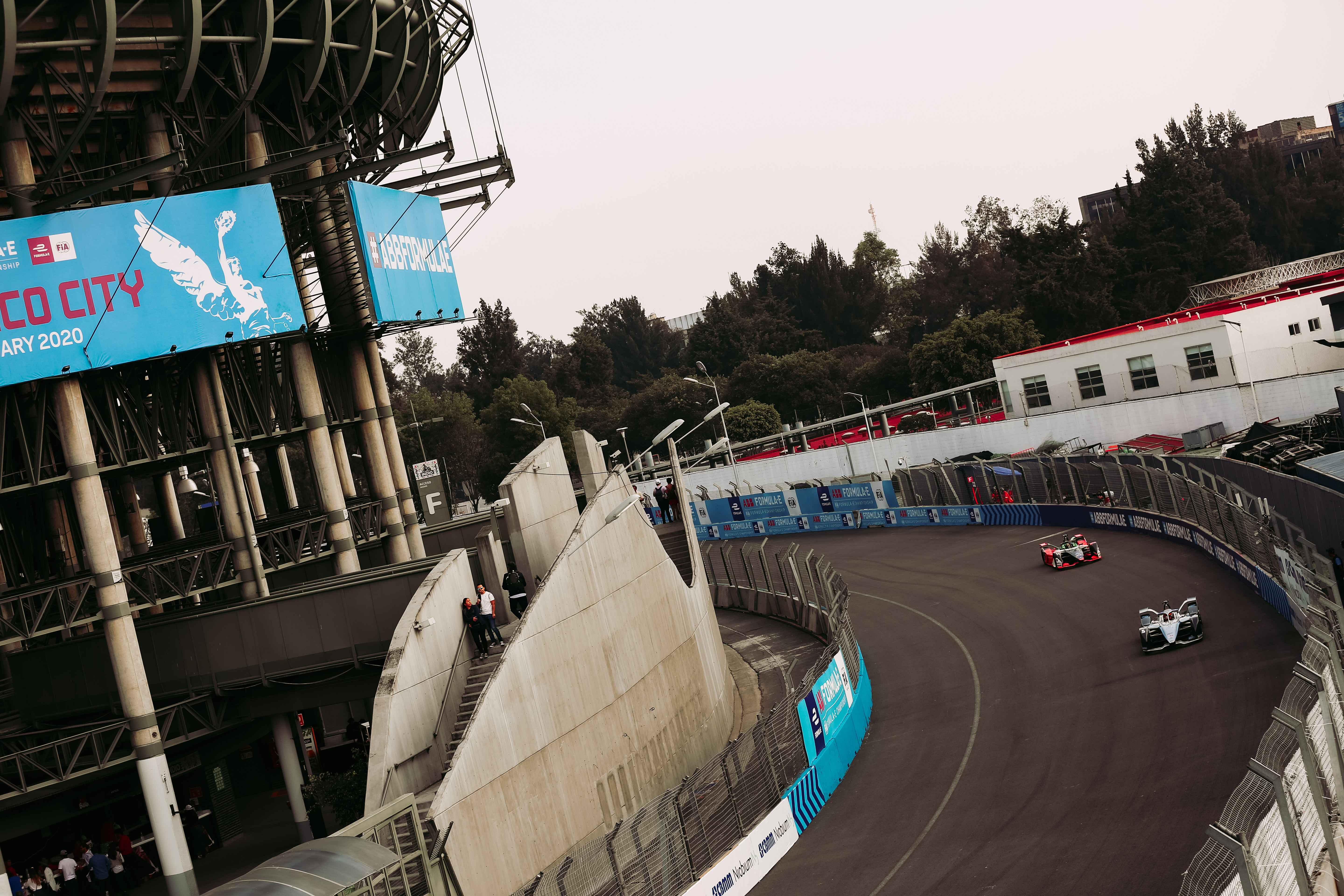 What is often lost within the now almost 365 days a year, 24/7 whirl of global professional motorsport is the fact that drivers, like any athletes, are all vastly different personalities. They share the same lust for speed, the same drive for success but ultimately they react to varied circumstances quite differently.
Convy realises this instinctively and when he's not putting a rigorous programme together for his drivers, he's understanding how they tick and what will help them mentally.
"I love meditation and I've tried to get a couple of drivers to [try it]. It's a great thing to do and it's a skill. I had to learn it a few years ago and it helped me massively and it's something I do on a daily basis," he says.
"The big thing in this sport is being able to deal with low points and it's something that I think everybody suffers from in sports.
"You saw that with the boxer Tyson Fury. He was talking about how he has to keep himself motivated as he gets extreme lows because of depression and having massive mental health issues.
"People try and identify it with weakness, mental weakness, or with spirituality, or something like that, but everyone's got a mind, everyone's got a brain and there's no reason why that can't be as trained as your body."
"This situation has just not been faced before so those who treat it lightly might just suffer a wee bit when we get back up and running" :: Gerry Convy
There have been very few drivers in top line motorsport that have gone public with mental health battles but there are undoubtedly many that suffer depression and have to face inner turmoil – although Convy says it is more often discussed in team sports than comparatively solo contests such as motor racing.
"I tend to hear more about it [mental health] with sports teams really, like footballers and rugby players, probably because they are used to being in their group and they really live off that," he explains.
"When I've met ex-soccer and rugby players at professional level, they've sometimes struggled to motivate themselves to train and do all that because they haven't got that objective.
"Because they are used to the buzz of being around team-mates all of the time, I think that's the big part of why a lot of people get depressed in team sports."
Motorsport has always been a battle of the person and the machine, of the brawn and the brain. But never has it been off the track for this elongated period of time.
For Convy this means the drivers will have to dig extra deep in order to come back, possibly at reasonably short notice, sharp and ready to plug in and play.
"That is when it will get very interesting," he says.
"Then we will see who is really strong upstairs. This situation has just not been faced before so those who treat it lightly might just suffer a wee bit when we get back up and running, whenever that may be."