Formula 1 needed a crisis like the COVID-19 pandemic to create the opportunity to address the championship's out of control costs and "wake everyone up" to their reality.
The global health crisis has caused the cancellation or postponement of the opening nine rounds of the 2020 season, and the FIA and F1 are seeking to reorganise the calendar with as many as 19 races, to salvage as much revenue as possible.
However, discussions are under way to implement longer-term cost-saving measures, including reducing the incoming budget cap to $150m, or even lower, instead of $175m as agreed for 2021.
F1 sporting boss Ross Brawn said the current situation is forcing some teams to recognise the need for the more aggressive cost cap that F1 and the FIA had lobbied for in 2018, having warned teams that current spending levels left them vulnerable in an emergency.
"We fought hard to get to where we got to with the budget cap of $175million," said Brawn, in an interview with Sky F1.
"It was higher than we wanted. But that was the equilibrium we could find with all the teams.
"The COVID crisis has created an opportunity, quite frankly, for people to really take a second look at what's a realistic and sensible level of the budget cap.
"And it's allowed us to renegotiate again with extra determination and extra commitment and a statement that 'this is what we told you the budget cap was for' – when we have this crisis, we can turn the dial down.
"We're there sooner than we would have hoped or anyone wanted, but we are there now, we can't ignore it, it would be irresponsible to ignore it."
Brawn said that some teams face a "painful" adjustment to new spending levels but F1 will "come out of it in a much stronger place once we've been through this".
He argued that F1 had the opportunity to level its playing field without resorting to gimmicks like performance balancing, which it has been determined to avoid.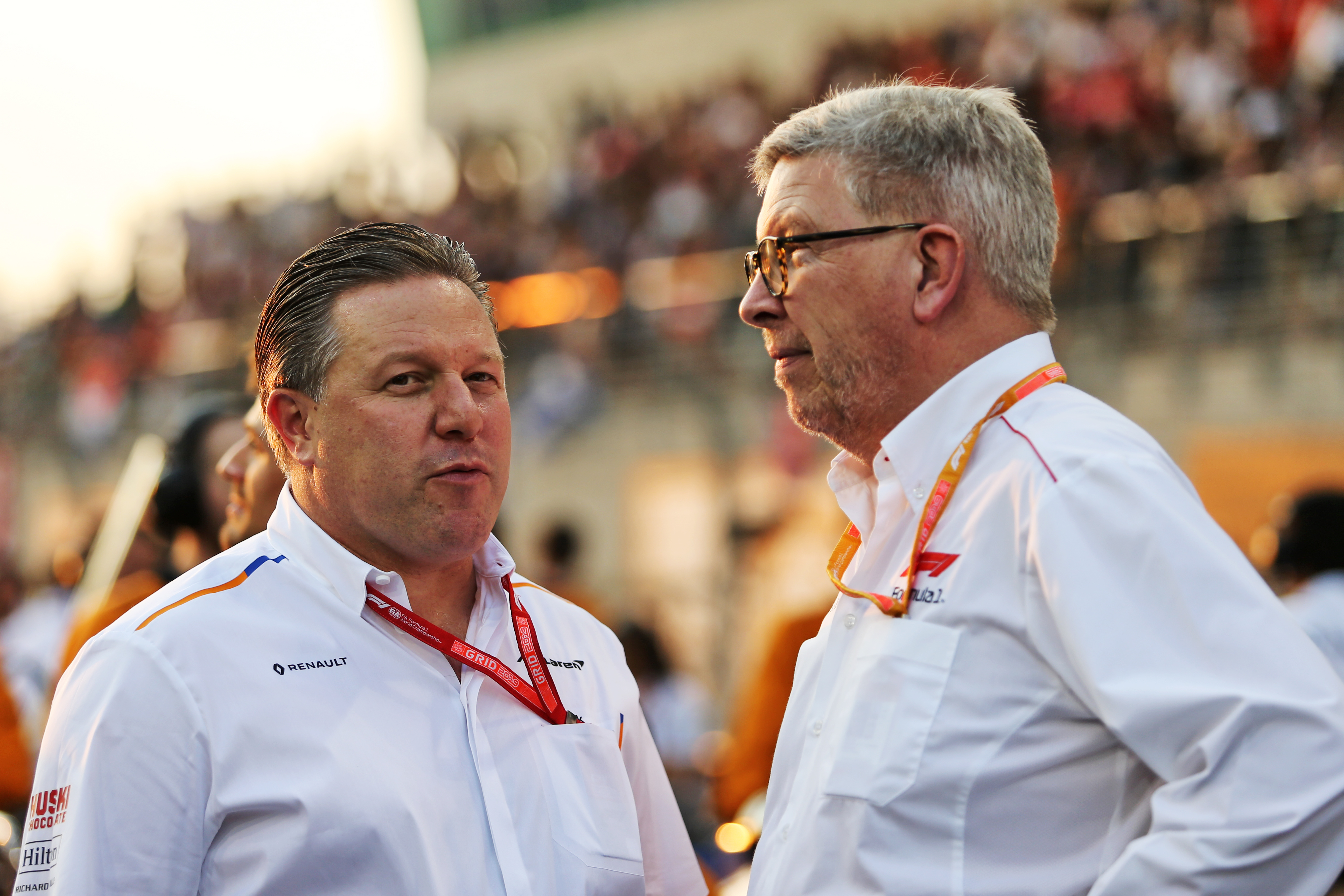 McLaren F1 CEO Zak Brown agreed that the global situation had created an opportunity for F1 to reset, and has been vocal in his desire to break the domination of the big three of Mercedes, Ferrari and Red Bull.
He said the crisis was making some teams realise that what was initially presented two years ago "was spot on, and while maybe we had the luxury of not doing it two years ago, today the world has changed".
"We know there's enough economics in the sport for it to not only survive, but to thrive," said Brown. "But we also know that the business model of Formula 1 has really not been sustainable for a long time.
"It always has seemed to kind of make it through those unsustainable periods.
"It does take an event like this to finally kind of wake everyone up and realise we now don't have the luxury that we have had in the past.
"We need to make some tough, aggressive decisions to give all the stakeholders that are committed to Formula 1 the confidence and the reason to continue to stay committed."