The latest installment of our series looking back at the most evocative numbers in Formula 1 history has to do with the most desired one of them all, albeit one that has been missing from the grid since 2015.
It doesn't get better than number 1, right? It's number 1, after all. Formula 1 isn't called Formula 2. As an F1 race number, it carried an additional status from the '70s to 2013 as the allocated identification for the reigning world champion.
Sebastian Vettel, with his deep appreciation for the heritage of the sport, opted to retain the number he'd carried since 2011 when, for 2014, the numbering system was changed and drivers were asked to choose their own. Thereafter, he wasn't world champion and since 2015 he has carried #5.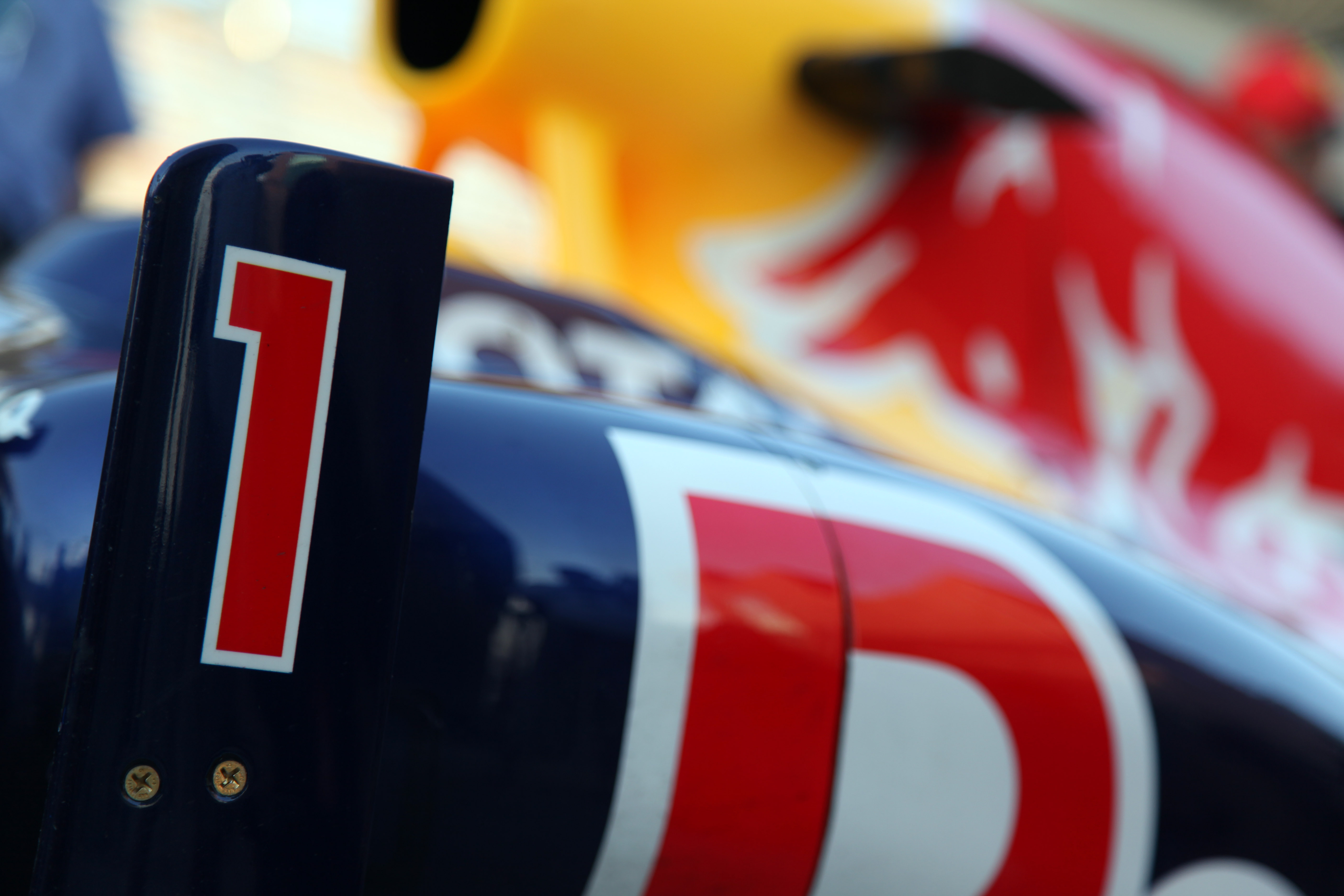 Even before the 1974 introduction of pre-allocated numbers for the season, back when the organisers of individual races decided the numbers, some organisers preferred to give the reigning champion number 1.
It was a tradition that began to form among the organisers in the '60s, perhaps trying to emphasise the prestige of the sport's number 1 performing at their event. So Jim Clark in 1964, his first year as a reigning champ, carried the number five times.
It was a practice that began to properly catch on in 1968 as reigning champ Denny Hulme carried it for nine of the 12 races. He had it on the nose of his papaya yellow McLaren in the season finale at Mexico, vying to win the title for a second consecutive year but ultimately losing out to Graham Hill whose stature was emphasised with the number one in all but one of his races in '69, including the final one at Watkins Glen where he badly broke his leg in a tyre-failure-induced crash.
World champion that year was Jackie Stewart, whose 1970 March gave numerical recognition of his stature in the majority of races that season, and though it was somewhat barren by his standards it was on his car as he won his only grand prix that year, at Jarama.
Technically, the number was allocated to the team of the champion driver rather than the driver himself. In 1974 when numbers were allocated pre-season by the Formula One Constructors Association for the first time, and retained through all the races of the year, there was a complication.
The reigning world champ Stewart had just retired, and the number didn't go to the Tyrrell team with which he'd won the '73 drivers title, but to the '73 constructors champions Lotus. But this didn't establish a precedent, for the next time a reigning champion swapped teams – Niki Lauda leaving Ferrari for Brabham in '78 – he took the number with him. Alain Prost later did the same when he left McLaren for Ferrari in 1990.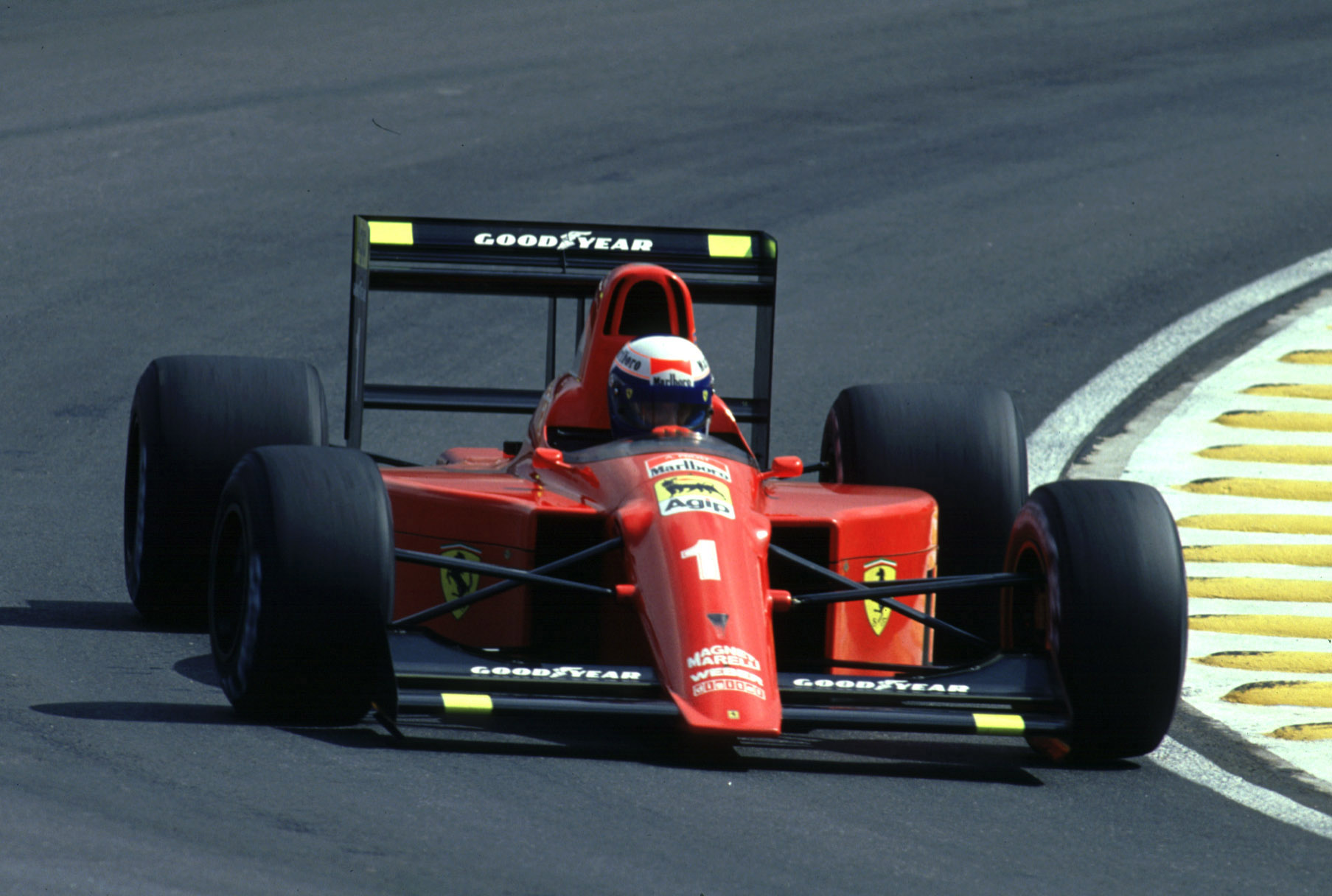 But for that '74 season, Ronnie Peterson had the unique distinction of carrying number 1 for the season without having won a title himself – though he was absolutely worthy of it and widely considered the absolute fastest driver of the time. His three '74 victories in the by-then five-year-old Lotus 72 design – at Monaco, Ricard and Monza – were from the very top drawer.
It would be another 19 years after Stewart's retirement that a driver left F1 as a reigning world champion – Nigel Mansell swapping his Williams for a Newman/Haas Indycar in 1993 – and this time rather than a non-world champion carrying the number 1, it was withdrawn. The digit 0 was issued to Williams instead – and its lead driver Alain Prost promptly poo-pooed the idea of having it on his car, saying 'no-one wants to be a zero'. So it went to the eager new recruit Damon Hill instead. Prost went on to win his fourth title that year – and promptly retired, meaning for '94 there was no number 1 for a second consecutive year.
It took until 12 years after the introduction of the pre-assigned numbers before a reigning world champion followed it up with a consecutive title. Thus 1986 was the first time number 1 won a world title as Prost stole it from beneath the noses of Williams drivers Mansell and Nelson Piquet at Adelaide. That was the first time someone had won the title for two consecutive years since Jack Brabham in 1959-60, and only the fourth time ever – just underlying how much more volatile the form book was back then. Not even Clark, Stewart or Lauda had managed to win two on the bounce.
For a long time, there really was no telling pre-season who would come up with the fastest car, something underlined dramatically when Mario Andretti in the previously all-conquering Lotus 79 couldn't get close to winning a single race in his title-defending season of 1979. It was even more emphatic in 1980 when reigning champ Jody Scheckter, number 1 on the distinctive upper nose of his Ferrari T5, scored a paltry two points and even failed to qualify for a race. That still stands as the most desolate season the number has endured.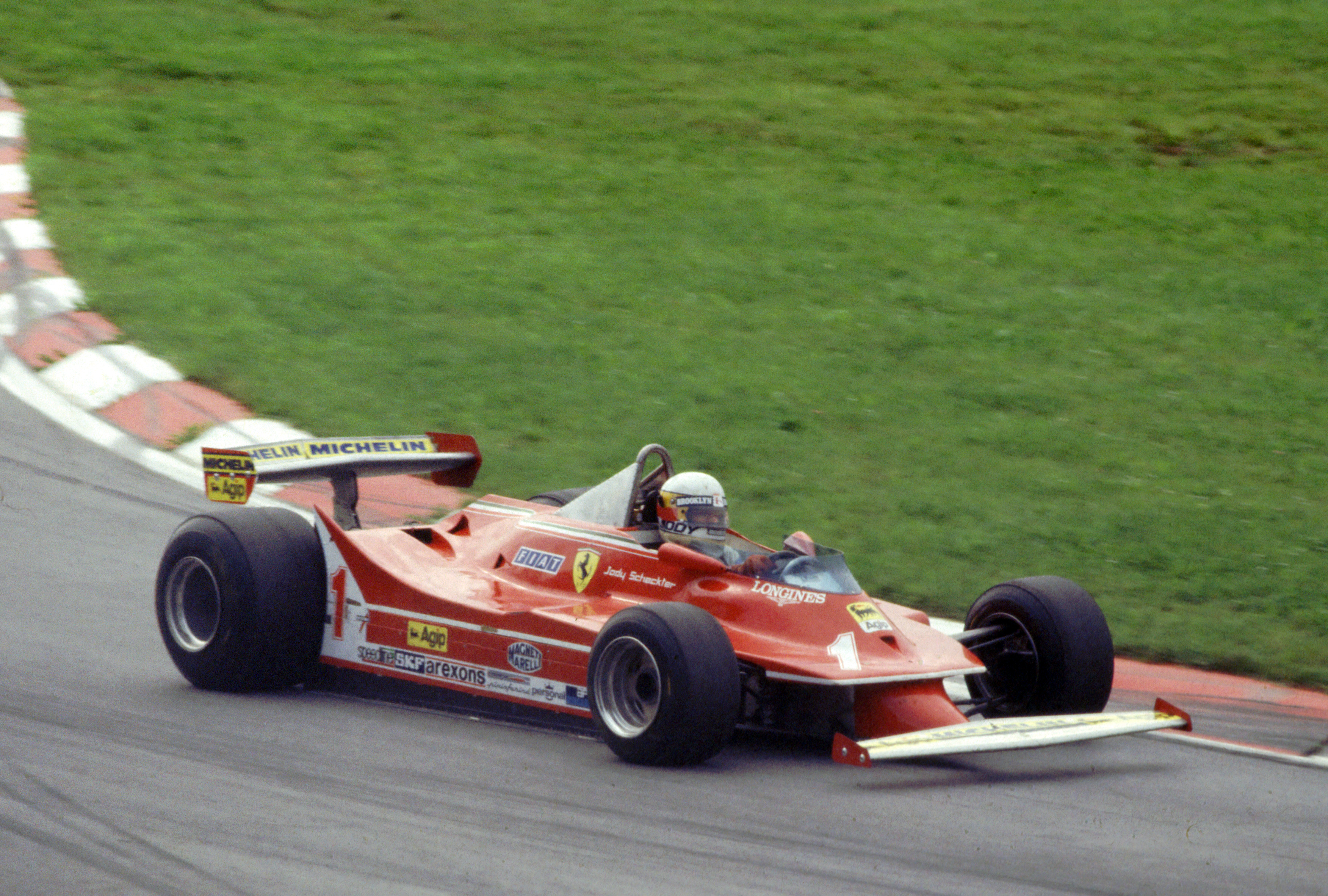 But as F1 became bigger, more complex and better funded, so the competitive cycles began to get longer. That volatility began to disappear. Ayrton Senna won in 1990 and again, with number 1 on the nose of his day-glo McLaren-Honda V12, in '91. This was the fourth consecutive title for McLaren. Williams then went on a long winning streak but developed a habit of not holding on to its world champion drivers into the following season (Mansell, Prost, Damon Hill). Williams' streak was punctuated by Benetton and Michael Schumacher in '94/95, the latter season giving number 1 its third title.
After Damon Hill's Williams contract wasn't renewed despite him winning the '96 title, he took his number 1 with him as he relocated for '97 to the little Arrows team – and almost gave it a sensational victory at Hungary. Jacques Villeneuve made it two consecutive winless seasons for number 1 when the '98 Williams proved uncompetitive against the all-conquering McLaren-Mercs, in which Mika Hakkinen scored two consecutive titles, so giving number 1 its fourth world title in '99.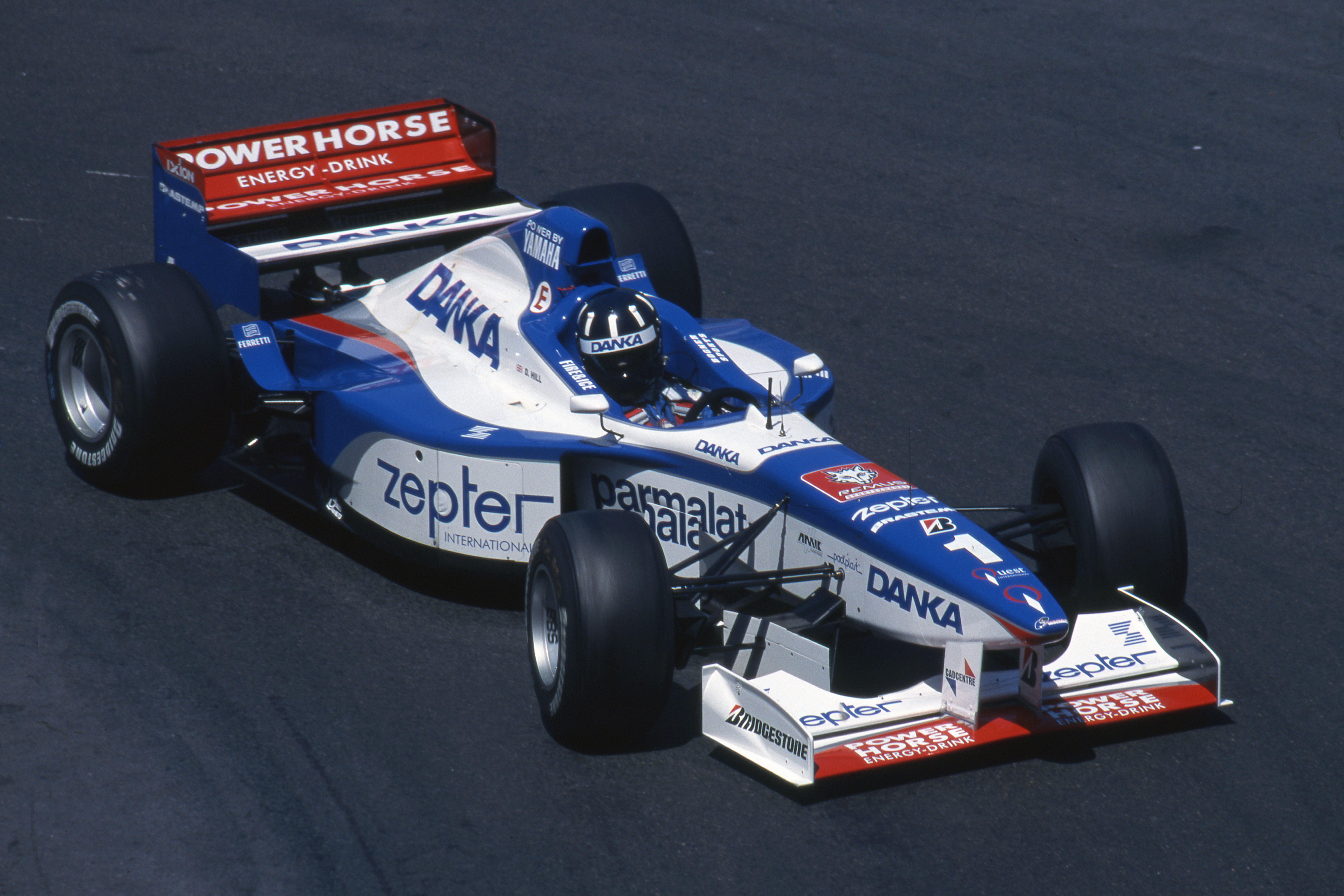 The number really got onto a proper winning streak when the Schumacher-Ferrari era began at the turn of this century. An incredible five consecutive titles (still a record) ensured number 1 finally had the track record to back up its status. Fernando Alonso and Vettel added lustre to its record before Vettel gave it a one-year extension into the new era, just as his tribute to its history. Lewis Hamilton has since run with his iconic 44, retiring number 1 for now.
Maybe it will never be seen again – as champions have to actively choose it rather than be given it, and maybe that wouldn't be seen as the done thing. That's how prestigious F1's ultimate number has become, too shiny to hold without looking pretentious.