We continue our series looking back at the most evocative numbers in Formula 1 history with one of the most mixed histories: The often unlucky, but also multiple-title-winning, number six
Strolling back along the harbourfront after watching the first free practice session trackside at the 2018 Monaco Grand Prix, the sound of race cars approaching on a supposedly empty circuit stopped me in my tracks at the Swimming Pool. Moments later, two world champions arrived on a demonstration run.
In his 1982 world championship winning Williams FW08 was Keke Rosberg, chased by his son, 2016 world champion Nico, driving the Mercedes W07. It wasn't just the generational symmetry that was pleasing, but also the numerical one. Both carried number six.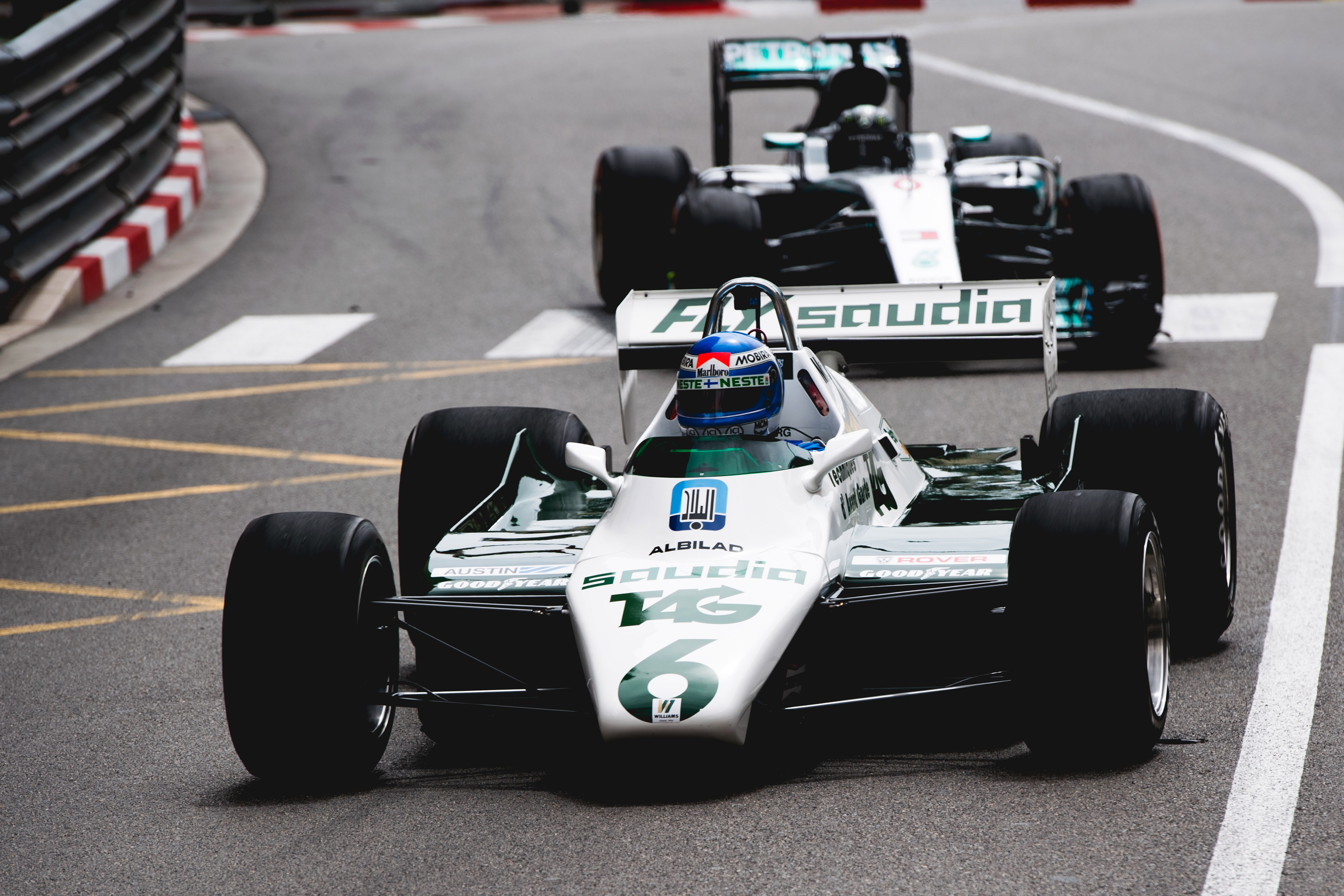 Rosbergs père et fils won the world championship bearing this same number, a unique achievement. Damon and Graham Hill both won a grand prix – one each – carrying the number nine but never the ultimate prize. So, too, did Antonio and Alberto Ascari using number one.
But despite that success, for those of a certain vintage it's easy to think of six as an underdog number. Few tipped Keke in the normally-aspirated Williams as a potential world champion before his remarkable run to the '82 title, while Nico achieved what seemed impossible by toppling Mercedes team-mate Lewis Hamilton. The number also conjures up images of Riccardo Patrese when he was team-mate to Nigel Mansell at Williams, or Mark Webber's use of it in his near-miss title season in 2010, beaten by Sebastian Vettel.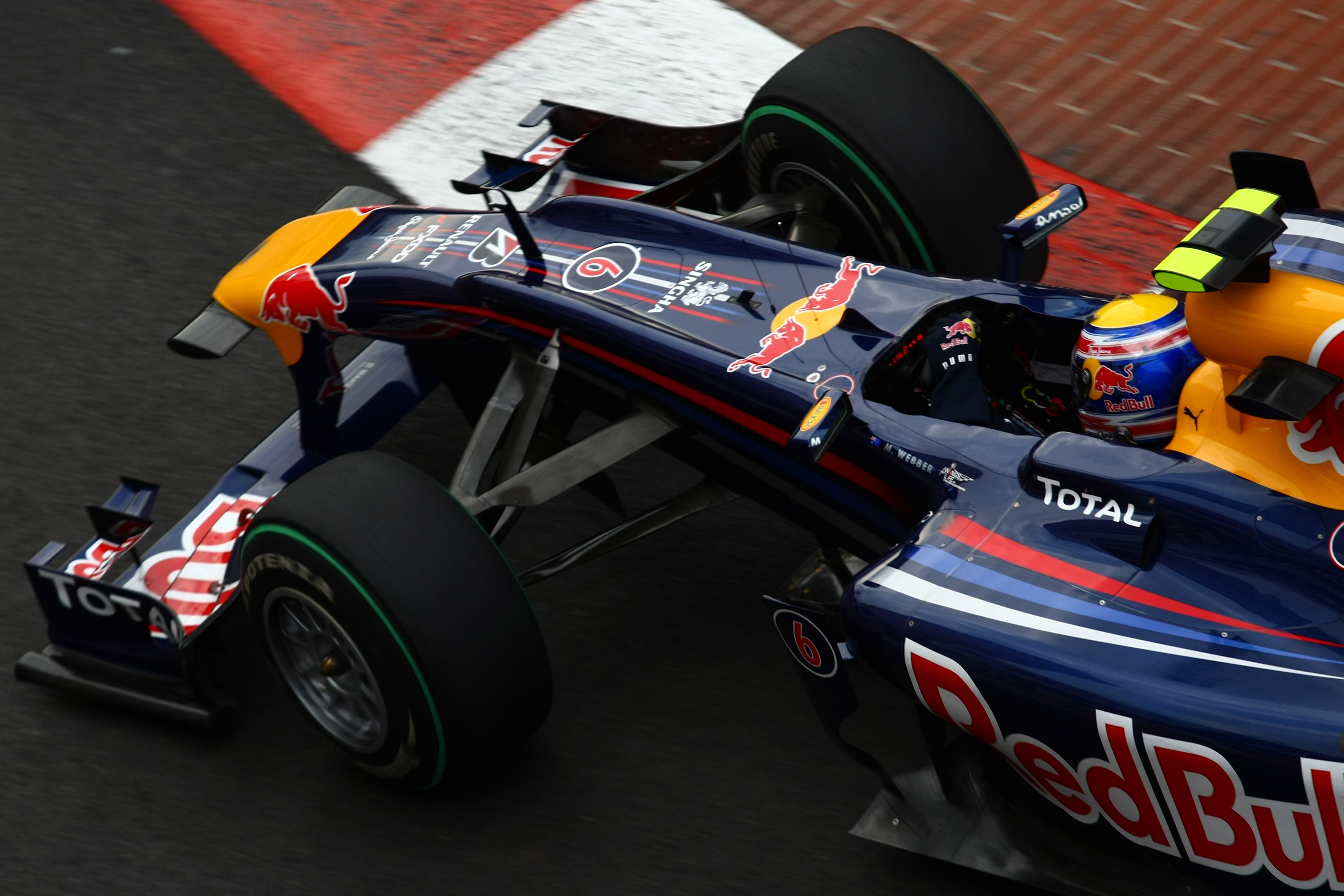 But six's history is more illustrious than that. Juan Manuel Fangio got it off the mark with victory in the 1950 French Grand Prix, aided by eventual champion Giuseppe Farina's fuel pump problems, while it was also used by Mike Hawthorn, Stirling Moss and Jose Froilan Gonzalez during the 1950s.
Six's first flirtation with the world championship came in 1958, with Hawthorn carrying it to a title-clinching second place in the Moroccan Grand Prix. Jim Clark took it to victories in the 1965 French and Dutch Grands Prix during one of the most crushing campaigns ever seen, while Emerson Fittipaldi won with it at Monza in 1972 on the way to his title in the years before permanent numbers were allocated. It also tasted victories during the 1960s on the cars of two other world champions – Denny Hulme and John Surtees, but neither of those in their title-winning years – as well as Jacky Ickx.
It also became a number tinged with tragedy. In the last race of the free numbering system, Francois Cevert, who used the number for much of 1973, crashed the number six Tyrrell at Watkins Glen and passed away due to his injuries. Tragically, it's not the only time that number six has been so ill-fated, for Ronnie Peterson carried it on his Lotus 78 when he crashed at the start of the 1978 Italian Grand Prix – later dying as a result of complications arising from the injuries.
Returning to happier stories, one of number six's most famous days came in the 1977 Belgian Grand Prix. Gunnar Nilsson, already suffering from some of the symptoms of the then-undiagnosed cancer that would eventually kill him, claimed a famous victory in a rain-hit race at Zolder.
Patrese also inflicted number six's most painful defeat in 1983, crashing out while leading the San Marino Grand Prix at Imola and handing victory to Patrick Tambay's Ferrari. Patrese went on to start 111 world championship races carrying number six, avenging that defeat by winning carrying it at Williams in 1990.
It started with Mario Andretti, a winner carrying number six earlier in his career, hitting the back of early leader John Watson on the first lap, but Nilsson came through and outbraked Niki Lauda's Ferrari to take victory. This made Nilsson the second one-time grand prix winner to use number six after Ludovico Scarfiotti's triumph at Monza in 1966.
Nilsson was later presented a special trophy from his Lotus team – the steering wheel mounted on the gears he'd used for the victory. He would perish just over a year later.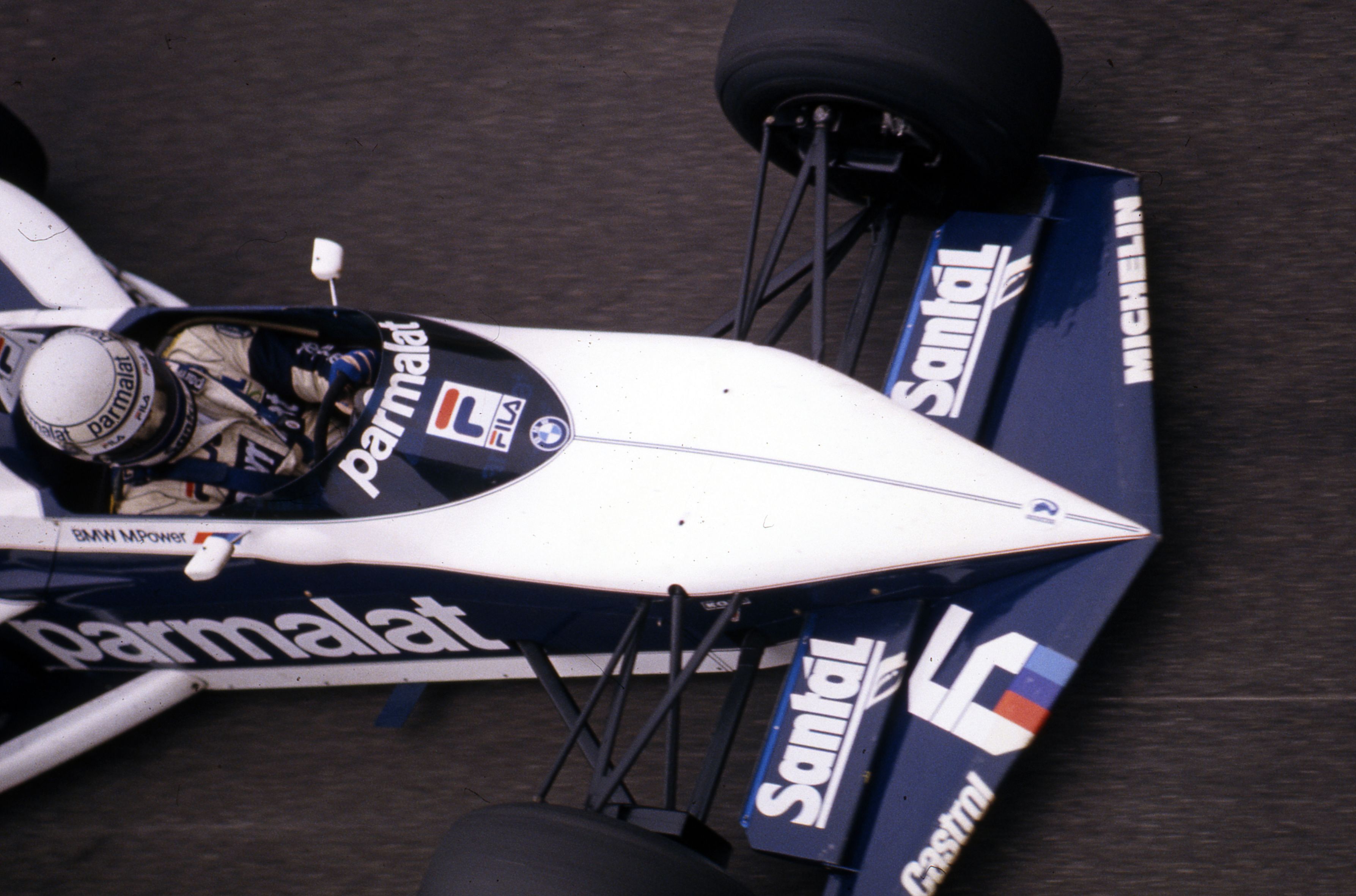 After Lotus, number six went on to be associated with Brabham. This was with mixed results depending on whether it was attached to Nelson Piquet's car or that of mediocre team-mates Ricardo Zunino and Hector Rebaque – although Riccardo Patrese was handed victory in the 1983 South African GP for Brabham using it.
This was the one year from 1982-1985 that Rosberg didn't run it, meaning he instead carried number one to his most famous win after starting on slicks in the wet at Monaco.
Patrese also inflicted number six's most painful defeat in 1983, crashing out while leading the San Marino Grand Prix at Imola and handing victory to Patrick Tambay's Ferrari. Patrese went on to start 111 world championship races carrying number six, avenging that defeat by winning while carrying it at Williams in 1990.
But before Patrese got his hands on Williams number six, it was Piquet's – culminating in taking the '87 title. This was much to the chagrin of 'red five', with Nigel Mansell eliminated from contention thanks to his massive accident at Suzuka while 12 points behind with two races to go.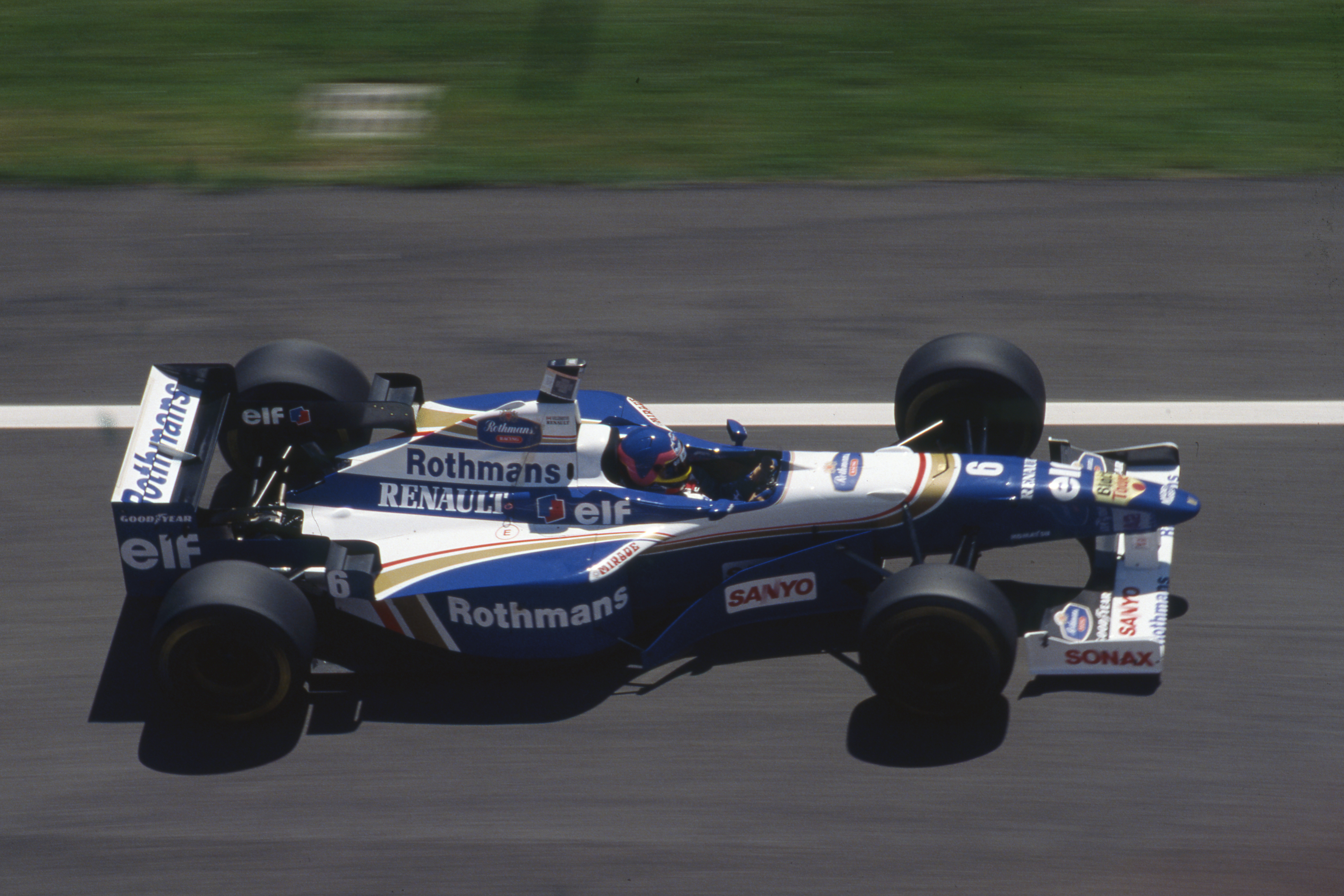 Another Williams driver, David Coulthard took his first win using number 6 at Estoril in 1995 – although that year was a mixed bag as he also spun off on the warm-up lap at Monza and crashed in the Adelaide pitlane carrying it – but it was also on Jacques Villeneuve's car for his remarkable near-title-miss as a rookie the following year before he handed it over to Eddie Irvine.
While six was used by Juan Pablo Montoya for his first season, including his famous victory at Monza, won the 2005 Australian Grand Prix on Giancarlo Fisichella's Renault and gave Felipe Massa his first victories, it was in Kimi Raikkonen's hands it had its next run at the title.
Driving the McLaren-Mercedes MP4-17D that was never replaced by the infamous MP4-18, he was only just pipped to the 2003 title by Michael Schumacher. Raikkonen made up for that in 2007 by using the same number to win the world championship for Ferrari.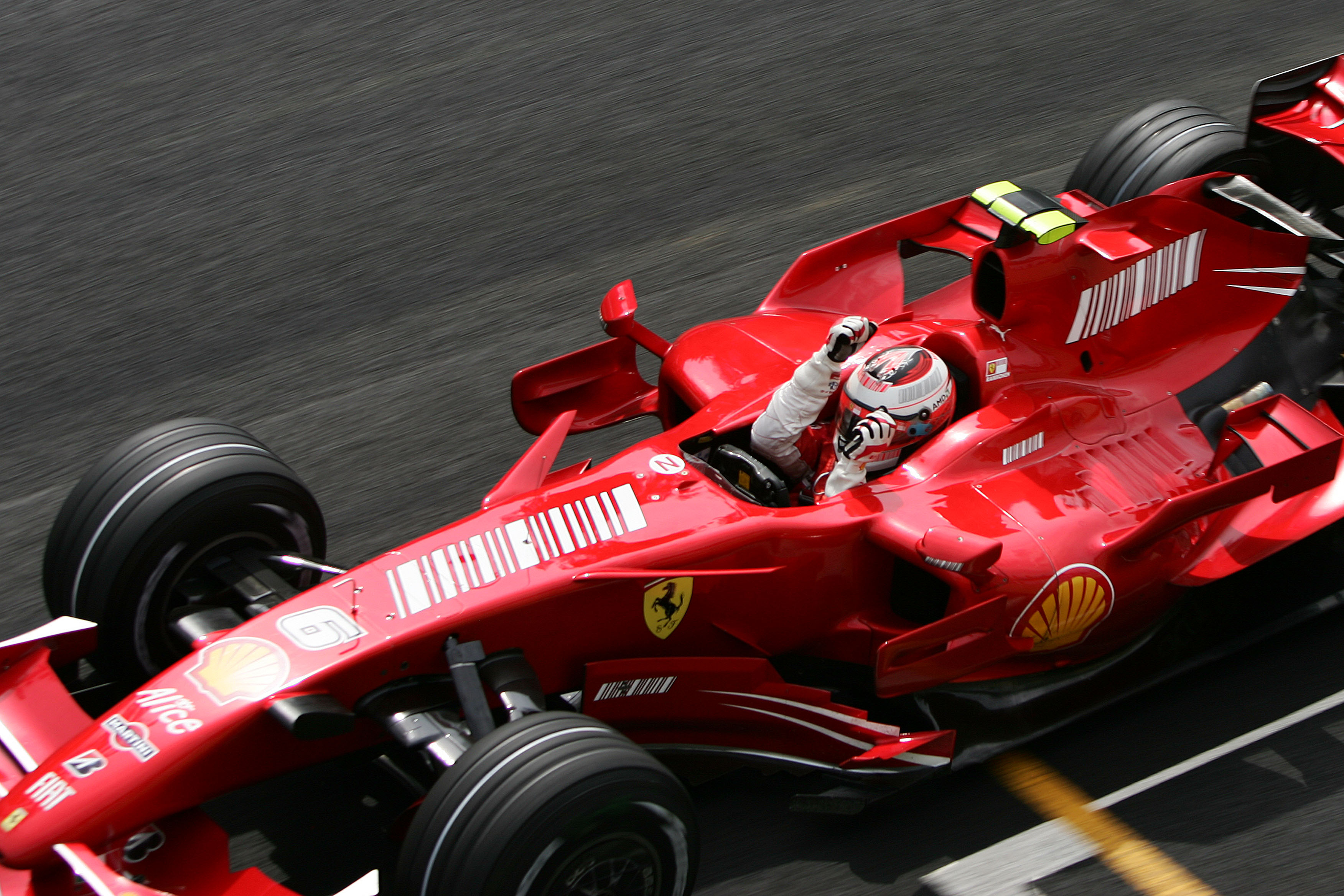 But before the number was claimed by Nico Rosberg for the start of the driver-dedicated numbers era in 2014, six did come close to one of the most unlikely wins of the 21st century. Nelson Piquet Jr, promoted to the lead of the 2008 German Grand Prix thanks to the timing of the safety car, was only passed by Lewis Hamilton in the closing stages and went on to take a remarkable second place.
In recent years, the number was chosen by Nico Rosberg on account of Keke having used it and it also being his now-wife's lucky number. This ended perfectly, with victory in the 2016 title and then his mic-drop retirement moment the following week.
This year, number six returns on Nicholas Latifi's Williams. But he will have his work cut out to add to its 74 wins, 88 poles and four world championships (plus a bit part in three others).