Charles Leclerc believes his mentor and fellow former Ferrari Academy driver Jules Bianchi would have "shown probably even more than what I do" in Formula 1 had he lived.
Bianchi was in his second season in F1 with the Marussia team and had grabbed the headlines with ninth place in the Monaco Grand Prix when he suffered an accident in the 2014 Japanese Grand Prix that led to his death nine months later.
He was set to race for Sauber the following season in a deal that was being finalised at the time of his accident as a possible interim step to becoming a Ferrari race driver in the future, having been on the marque's books since signing a deal at the end of 2009.
"Jules had shown what he had to show in Formula 1, there was definitely a lot more to come," said Leclerc when asked about Bianchi by The Race.
"But I think results like in Monaco when he was in Marussia told a lot more about his talents, so he definitely deserved the Ferrari seat even more than I did.
"But I'm pretty sure he would have shown probably even more than I do, he was extremely talented."
Leclerc's first experience in a kart came at the circuit run by Bianchi's father, Philippe.
Bianchi later recommended Leclerc to Nicholas Todt, who signed Leclerc to his management stable at the age of 14.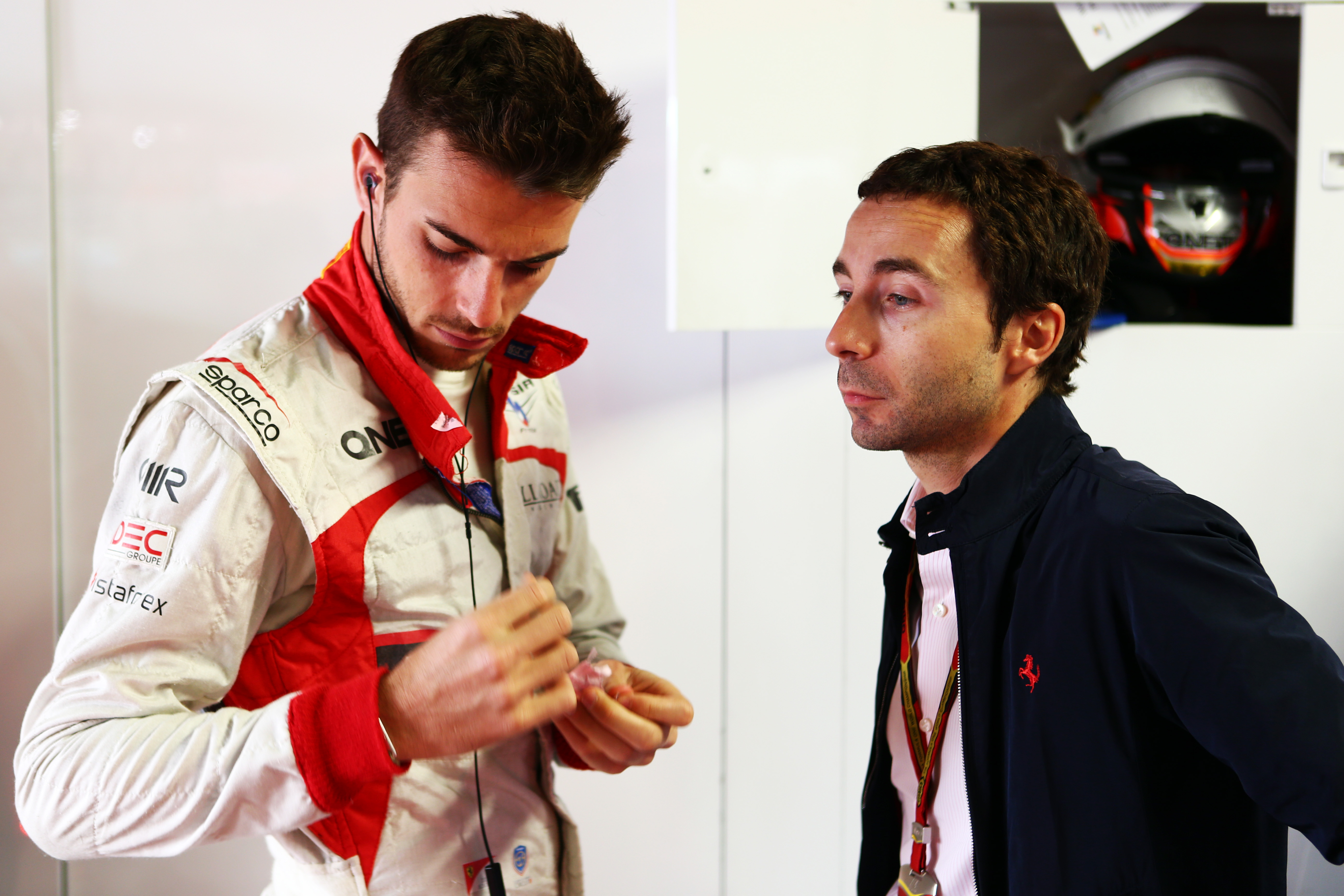 Both drivers raced in Formula Renault before moving into F3/GP3 and then GP2/F3 prior to graduating to Formula 1.
"Our fathers always joked that we had a very similar career," said Leclerc.
"Strangely, when he was racing and I was racing, if he had a very bad race that weekend the same weekend I would have a very bad race too.
"Our careers obviously are quite similar because with Nicholas, my manager, he took more or less the same road for both of us."
Leclerc was asked about Bianchi because Renault driver Daniel Ricciardo recently placed the former Marussia driver among his five most underrated rivals.
Ricciardo said Bianchi was not necessarily underrated but because he only drove in a slow car in F1 "maybe people didn't appreciate how good he was going to be".
The Australian pointed to Bianchi's Monaco result in 2014 as evidence of his ability – a result Ricciardo said "was absolutely on merit" because you cannot "fluke" a result there.
Ricciardo said Bianchi would be in a top team and a race winner F1 had he lived, and said Bianchi's own protege Charles Leclerc – now a two-time grand prix victor for Ferrari – "is the delayed version of what Jules would have done".