Formula 1 teams are always on the lookout for the next generation of talent to sign up and keep in the fold until they are ready to graduate to the top-tier of single-seater formula – but which team has snapped up the most promising future line-up so far?
We countdown the F1 teams and evaluate which has done the best job of future-proofing its line-up for the years to come.
8-9. Racing Point / McLaren
Drivers: None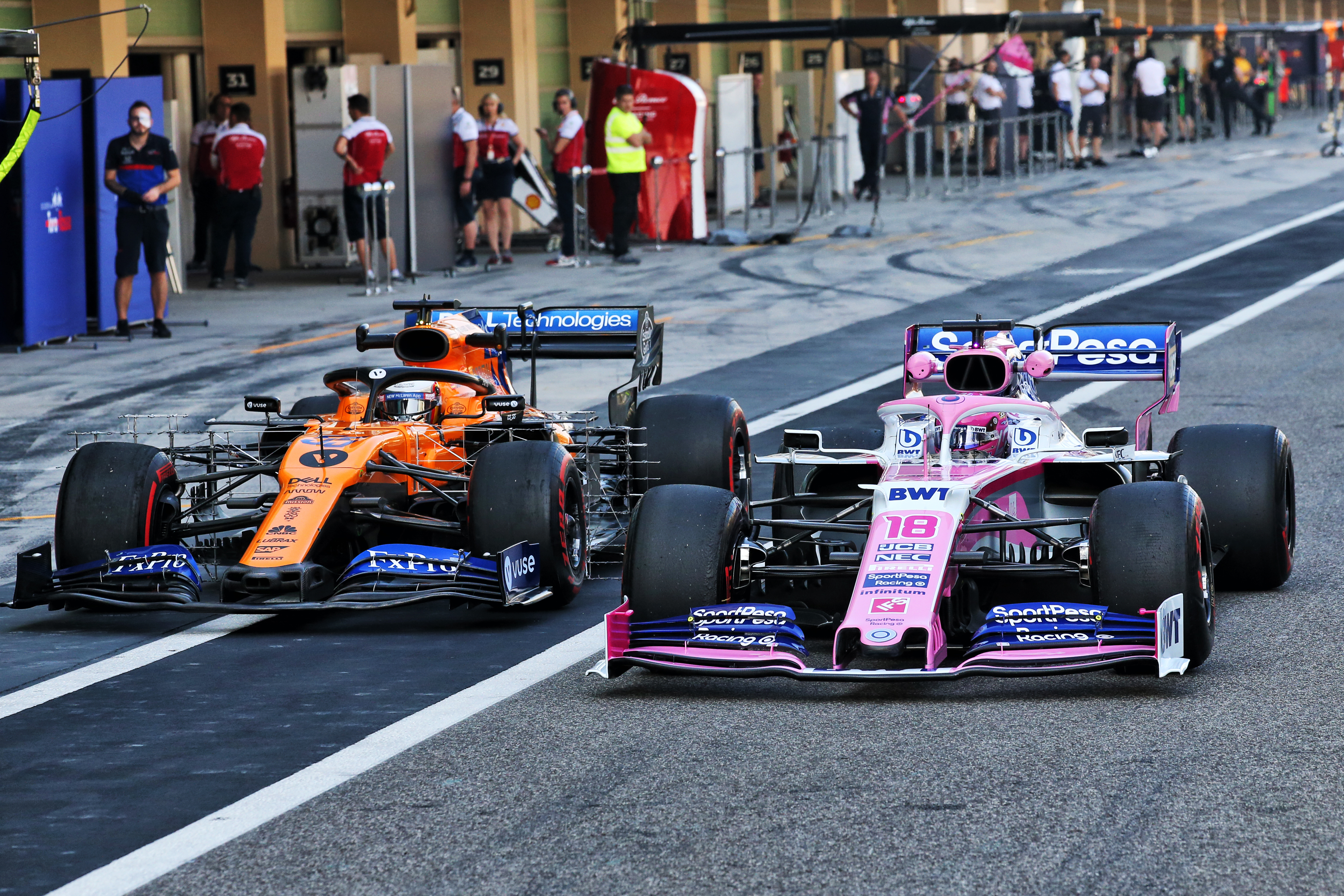 In its Force India guise, the Silverstone-based Racing Point outfit ran the 'One in a Billion' Indian talent contest, backed Jehan Daruvala and had a brief tie-in with former GP2 team Hilmer Motorsport. It's been markedly less active on the junior single-seater front in the last few years, albeit handing the occasional free practice outing to the likes of Alfonso Celis, Nicholas Latifi and Nikita Mazepin – while the subsequent change in ownership and impending Aston Martin tie-in will probably bring some sort of synergy with the British marque's currently GT-focused AMR Driver Academy.
McLaren has been more active on the front historically, but its current youthful line-up – and its IndyCar 'copy' – mean there's no obvious urgent necessity in it assembling a junior roster, which is perhaps reflected in the fact that its Young Driver Programme page currently includes just a single driver – and one who's already left for another F1 project.
7. Haas
Drivers: Pietro Fittipaldi (Super Formula), Louis Deletraz (F2)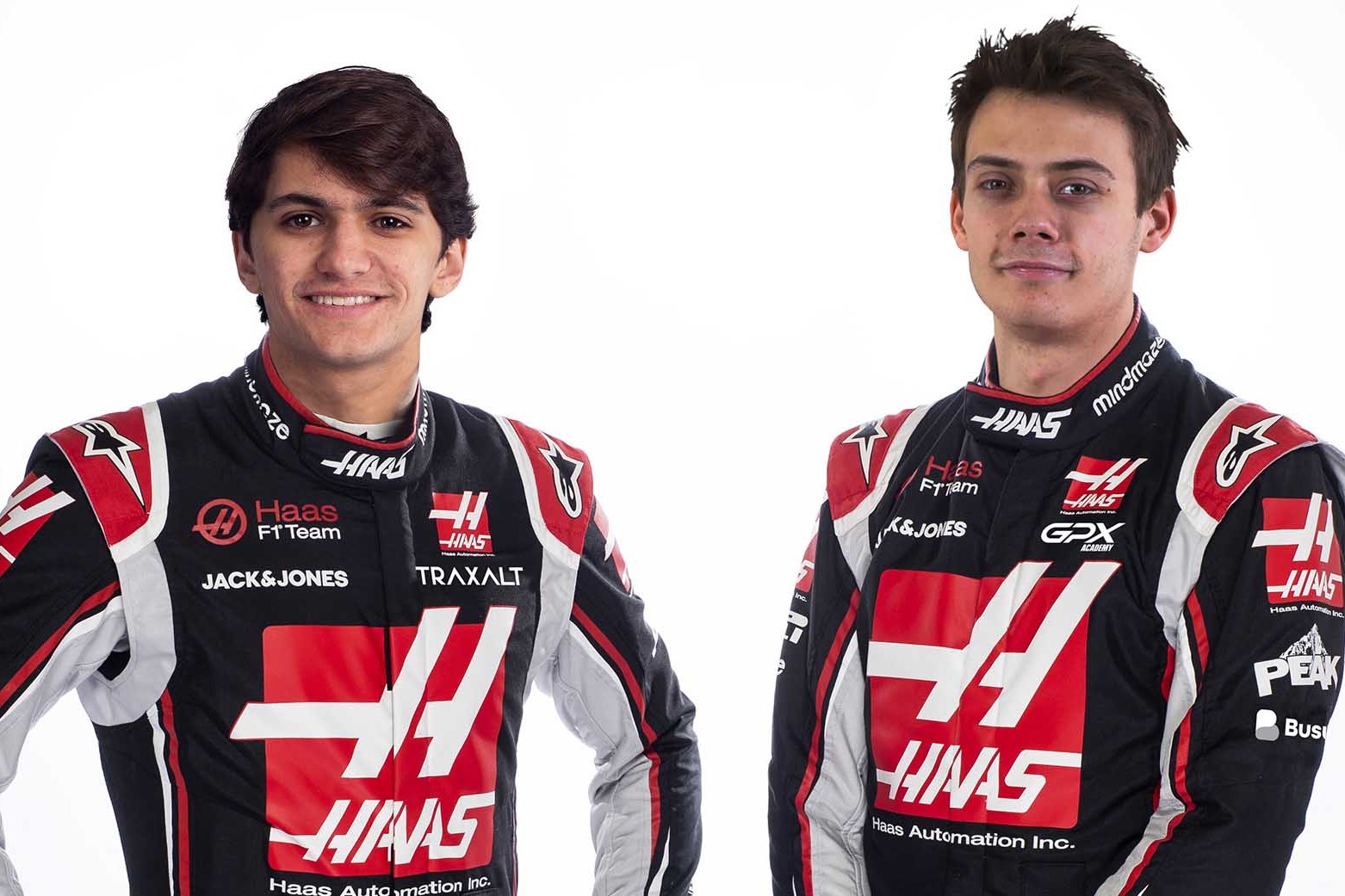 Haas has fielded just three F1 drivers during its grand prix racing tenure, and all of them had prior F1 experience. It had as many as two drivers – Santino Ferrucci and Arjun Maini – in development roles two years ago, but things got interesting that year in Formula 2, and both have since moved on.
Haas does currently have two F1 test and reserve drivers attached in Louis Deletraz and Pietro Fittipaldi, both of them long-time mainstays of the junior single-seater scene. But while both have open-wheel titles to their names (Fittipaldi has won Formula 3.5, the UK-based Protyre Formula Renault and the off-season MRF Challenge, while Deletraz was a champion in the Formula Renault NEC series) and Deletraz will embark on a fourth F2 season this year, it is hard to see how either could make Haas break its current modus operandi of opting for experience.
6. Alfa Romeo
Drivers: Tatiana Calderon (Super Formula), Harry Thompson (karting), Miguel Costa (karting), Christian Ho (karting)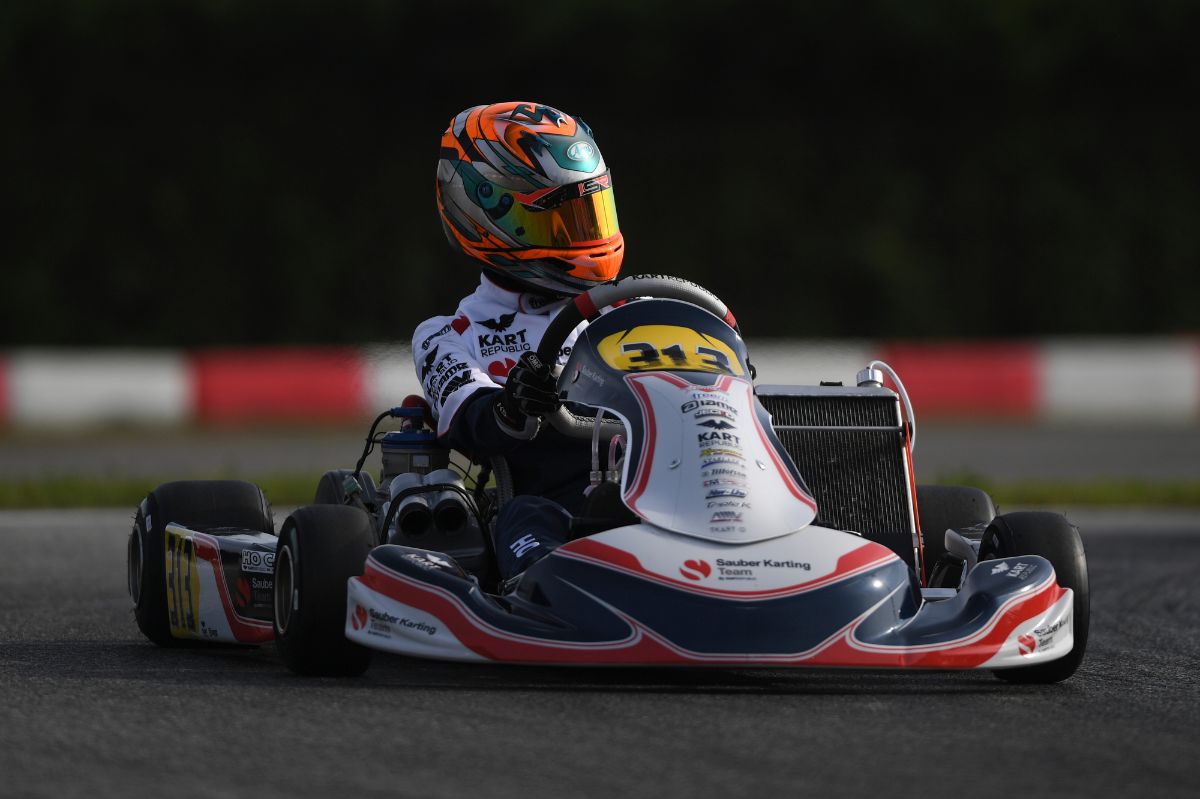 The Sauber team that runs the Alfa Romeo F1 operation had a big chunk of top F4 names competing under the banner of the 'Sauber Junior Team' last year – including the very promising ADAC F4 champion Theo Pourchaire and Charles Leclerc's brother Arthur. But there haven't been signs of the scheme continuing in 2020, and indeed the younger Leclerc has already joined the Ferrari Driver Academy.
The 'Sauber Karting Team', launched in 2019 in cooperation with Kart Republic and top karting boss Dino Chiesa, did continue into this year, adding two new names in ex-Red Bull junior Harry Thompson and Miguel Costa. Thompson has already taken a credible third place in the OK class of the single-event WSK Champions Cup in January.
Promising Singaporean Christian Ho – recruited last year (and pictured above) – was also third in that same event, but in the lower OKJ class. A former FIA Karting Academy Trophy runner-up, he could be an absolutely massive asset if he carries that kind of form into single-seaters.
Tatiana Calderon remains on the Alfa Romeo F1 team's books as a test and development driver and is due to race in Super Formula this year, while Robert Kubica has joined as reserve.
5. Mercedes
Drivers: Paul Aron (Eurocup), Andrea Kimi Antonelli (karting), Alex Powell (karting)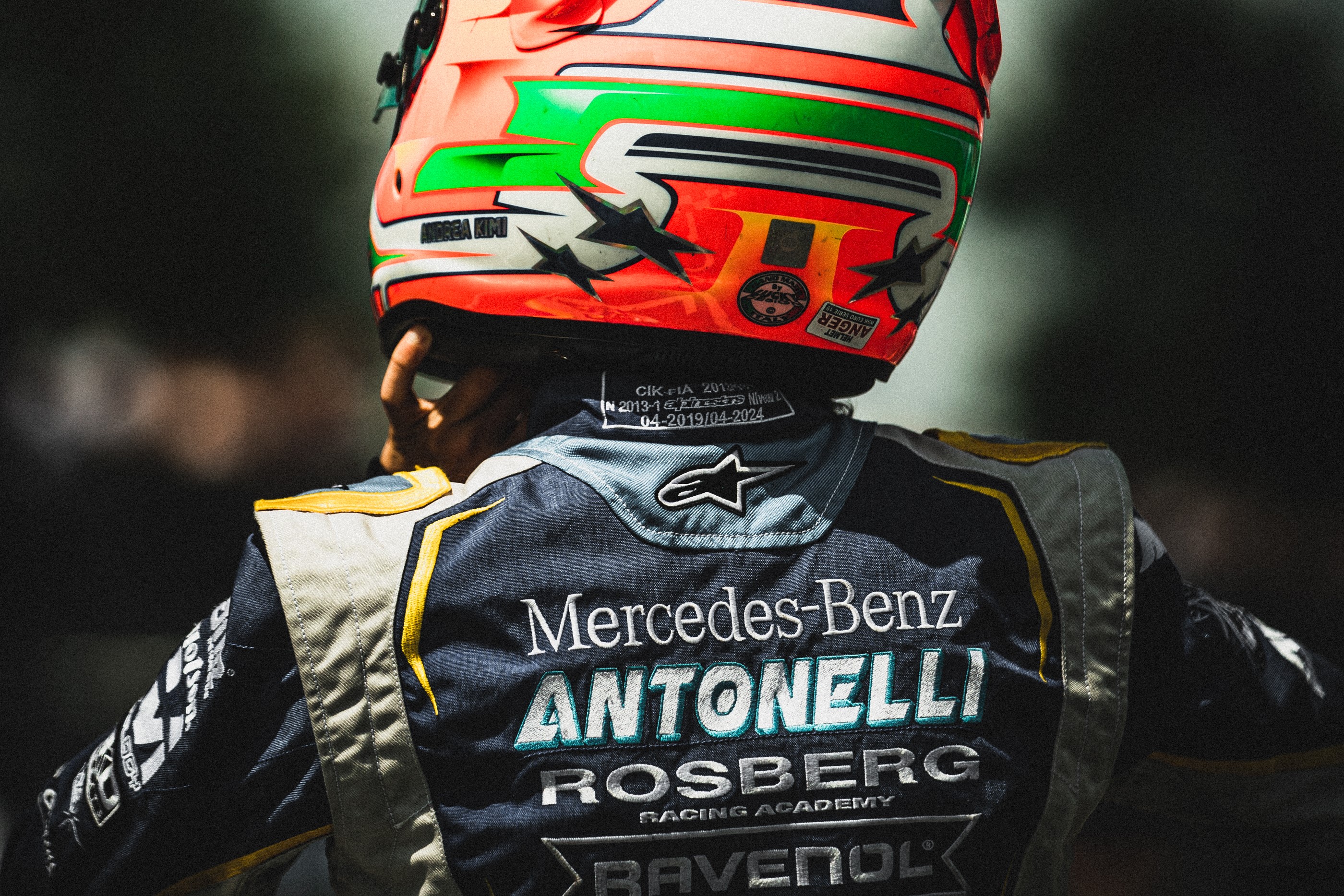 Every single driver in F1 would be up for driving a Mercedes, so it's not as if it's in desperate need of a driver development programme. But it's not as if grand prix racing's leading team has slacked off in that regard in recent years either – should either of its current over-30 drivers call it, it has one ready-made replacement installed at Williams in George Russell and retains a relationship with another in Renault driver Esteban Ocon.
There's no Mercedes proteges on the immediate level below F1, but it has been scouting on lower levels of the ladder, and added F4 rookie standout Paul Aron – brother of former European F3 frontrunner Ralf – to the family last year.
Beyond that, it continues to track karter Andrea Kimi Antonelli, who is a protege of Nico Rosberg's and spent last year running riot in various OKJ-class competitions on the international karting scene. A step below OKJ, Mercedes also recruited Jamaican karter Alex Powell.
4. Williams
Drivers: Jack Aitken (F2), Dan Ticktum (F2), Roy Nissany (F2), Jamie Chadwick (W Series)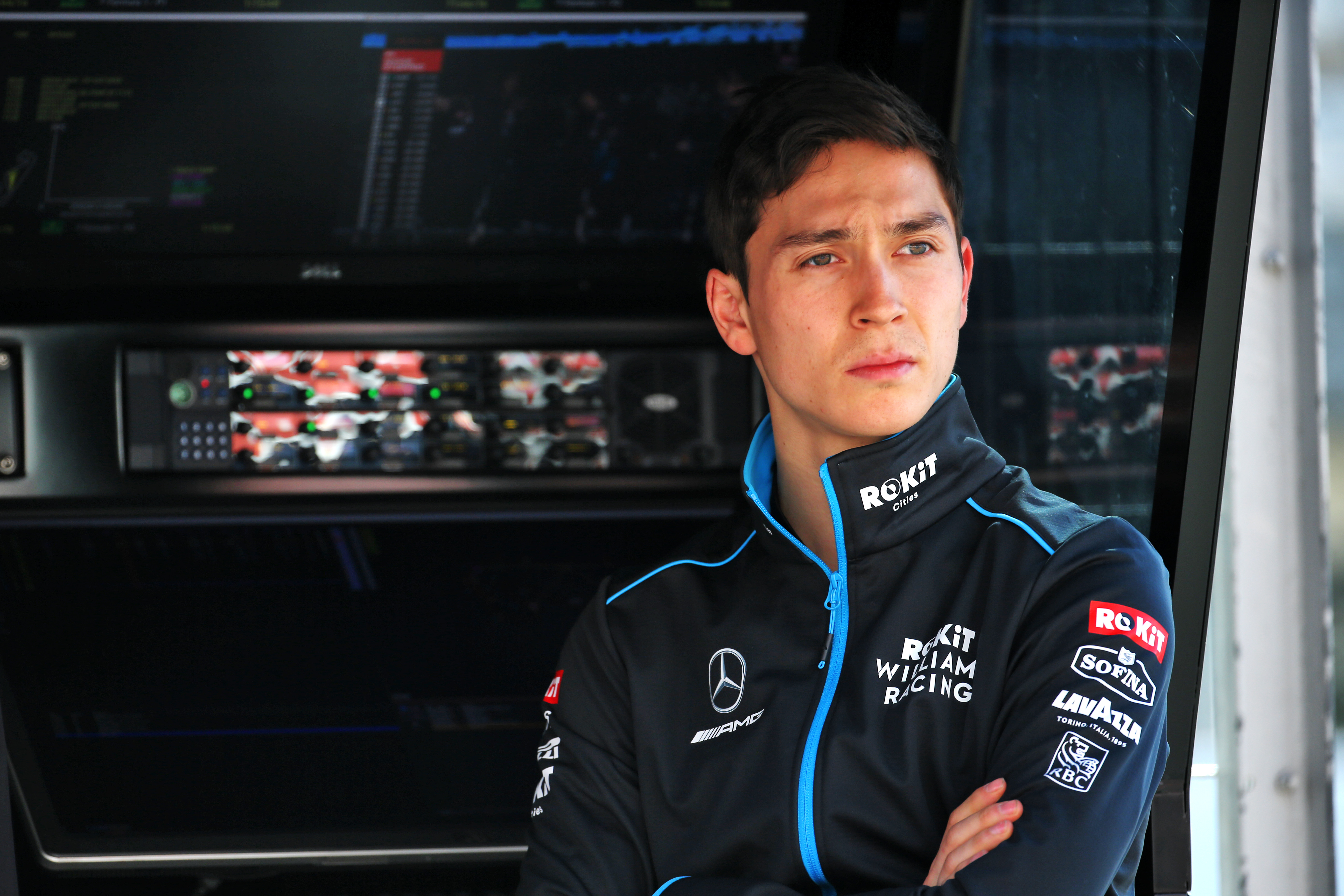 Williams has been active on the junior single-seater market as of late, and made two headline additions in the off-season in F2 racers Dan Ticktum and Jack Aitken.
Ticktum, added in a development role, has been a controversial figure ever since his F4-era ban, but has earned plenty of open-wheel accolades, too. And though he was dropped by Red Bull after struggling to make an impact in Super Formula, two Macau wins, European F3 runner-up finish and battling Lando Norris out front in British F4 represent a stronger CV than most.
Aitken (pictured above) has cleared the 40-point superlicence threshold and is a shrewd addition as reserve driver, having been recruited from Renault after a fairly impressive sophomore campaign in F2 with underdog team Campos.
Along with Ticktum and Aitken, the 2020 F2 grid is also set to feature Roy Nissany, who has joined Williams in a test driver role. The Israeli racer has had his moments in junior open-wheel racing – with wins in ADAC Formel Masters and Formula 3.5 – but they have not been frequent enough to list him among credible F1 seat contenders at this time.
Finally, there's Jamie Chadwick, who brought into the fold during her run to the W Series title and is set to attempt to double up in the all-female championship this year – but will still need to prove her F1 credentials in FIA F3 or F2.
3. Renault
Drivers: Guanyu Zhou (F2), Christian Lundgaard (F2), Max Fewtrell (F3), Oscar Piastri (F3), Caio Collet (Eurocup), Hadrien David (Eurocup)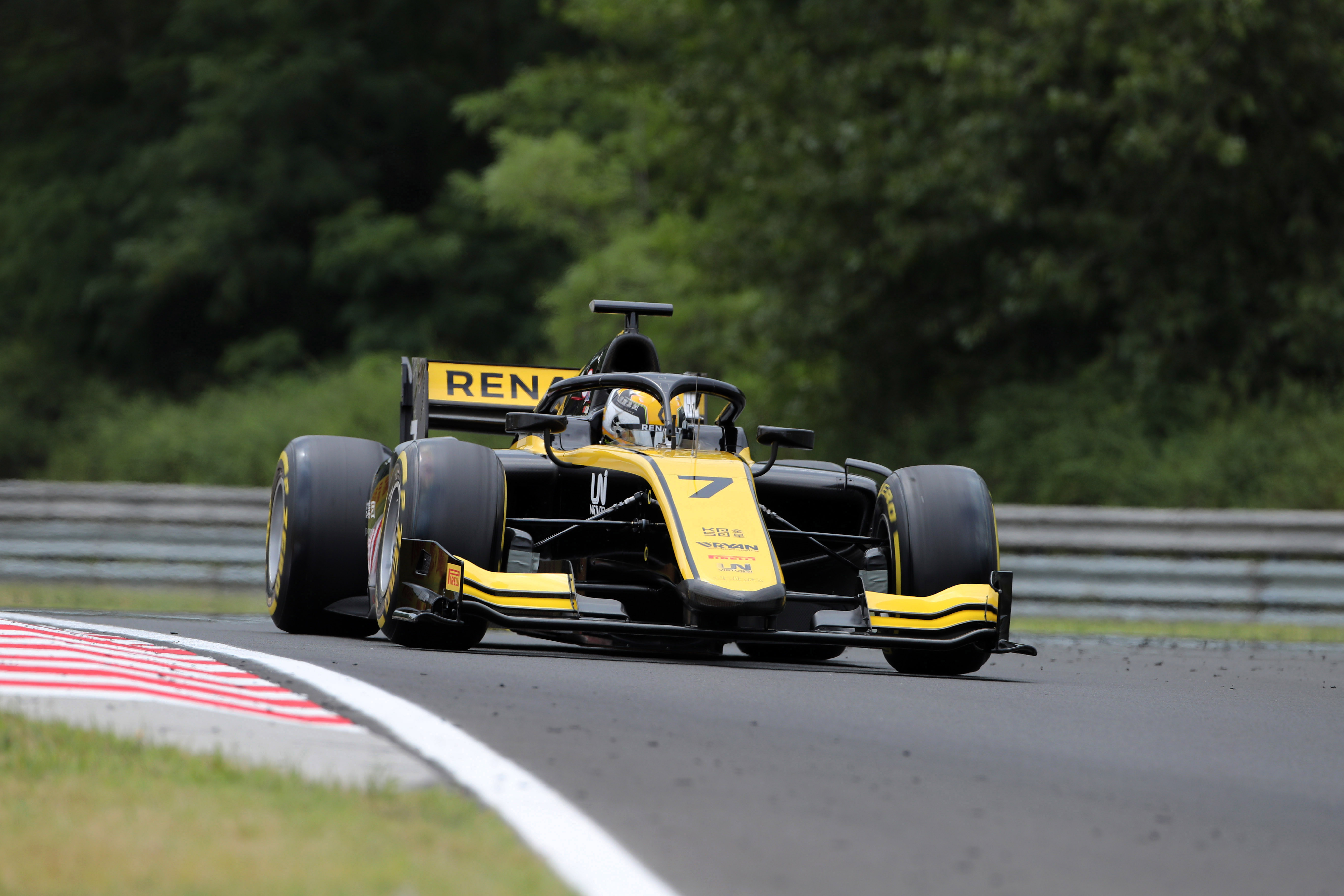 Renault's continued support of its much-liked Eurocup series has kept it with a steady supply of junior drivers for its Academy, which had been re-launched back in 2016.
The series was won by Oscar Piastri last year on his second attempt, and the exciting Australian duly earned a place under Renault's wing, as well as the patronage of Mark Webber and a top-line FIA F3 seat with Prema.
Max Fewtrell, who Piastri had succeeded as Eurocup champion, is due to remain in F3 this year after claiming a pair of podium finishes in his rookie campaign in the series in 2019. He was, however, somewhat overshadowed by his former Eurocup title rival Christian Lundgaard, who led the ART team's charge.
Though he's perhaps best known to the wider racing world for his recent cameos on various high-profle F1 2019 events, Lundgaard has been a Renault protege since the very start of his junior single-seater career and has stepped up a category with each year. He has been placed in F2 with ART this year.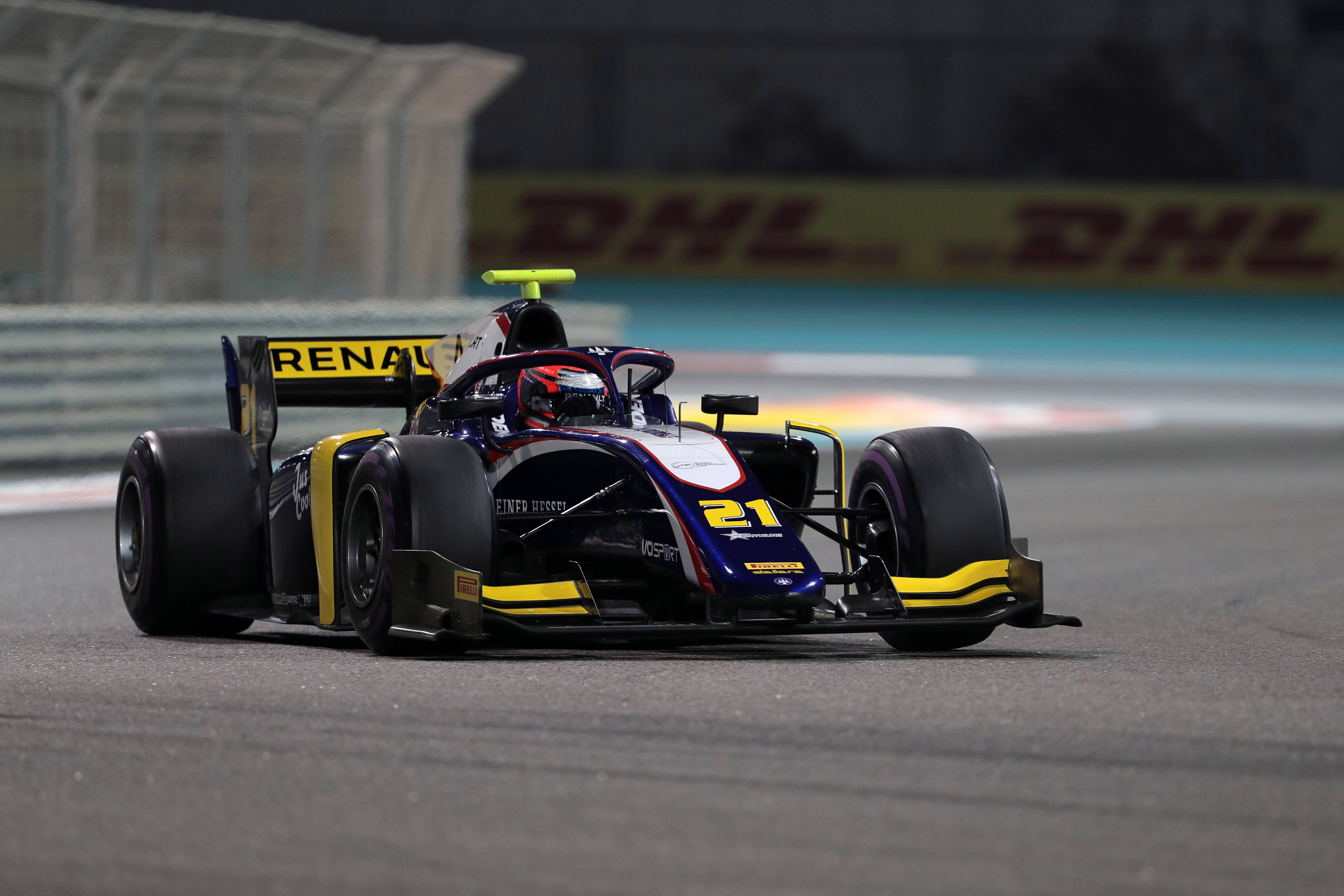 Renault was represented by the late Anthoine Hubert and Guanyu Zhou in F2 in 2019. The former won two races, while the latter made four podium appearances and will continue in the series this year. Zhou, formerly of the Ferrari Driver Academy and a winner of F1's inaugural Virtual GP, is perhaps the most F1-ready of Renault's junior roster, which is reflected in his test driver status.
As for the Eurocup, Renault have two of its juniors on the grid of the series, in Eurocup sophomore Caio Collet and French F4 champion Hadrien David. But this grid is also set to feature Victor Martins, who was a very surprising omission from Renault's 2020 ranks. The French prodigy had been added back in 2018 and produced two good campaigns since.
2. Red Bull
Drivers: Juri Vips (Super Formula), Sergio Sette Camara (Super Formula), Yuki Tsunoda (F2), Jehan Daruvala (F2), Dennis Hauger (F3), Liam Lawson (F3), Igor Fraga (F3), Jack Doohan (F3), Jonny Edgar (F4), Jak Crawford (F4)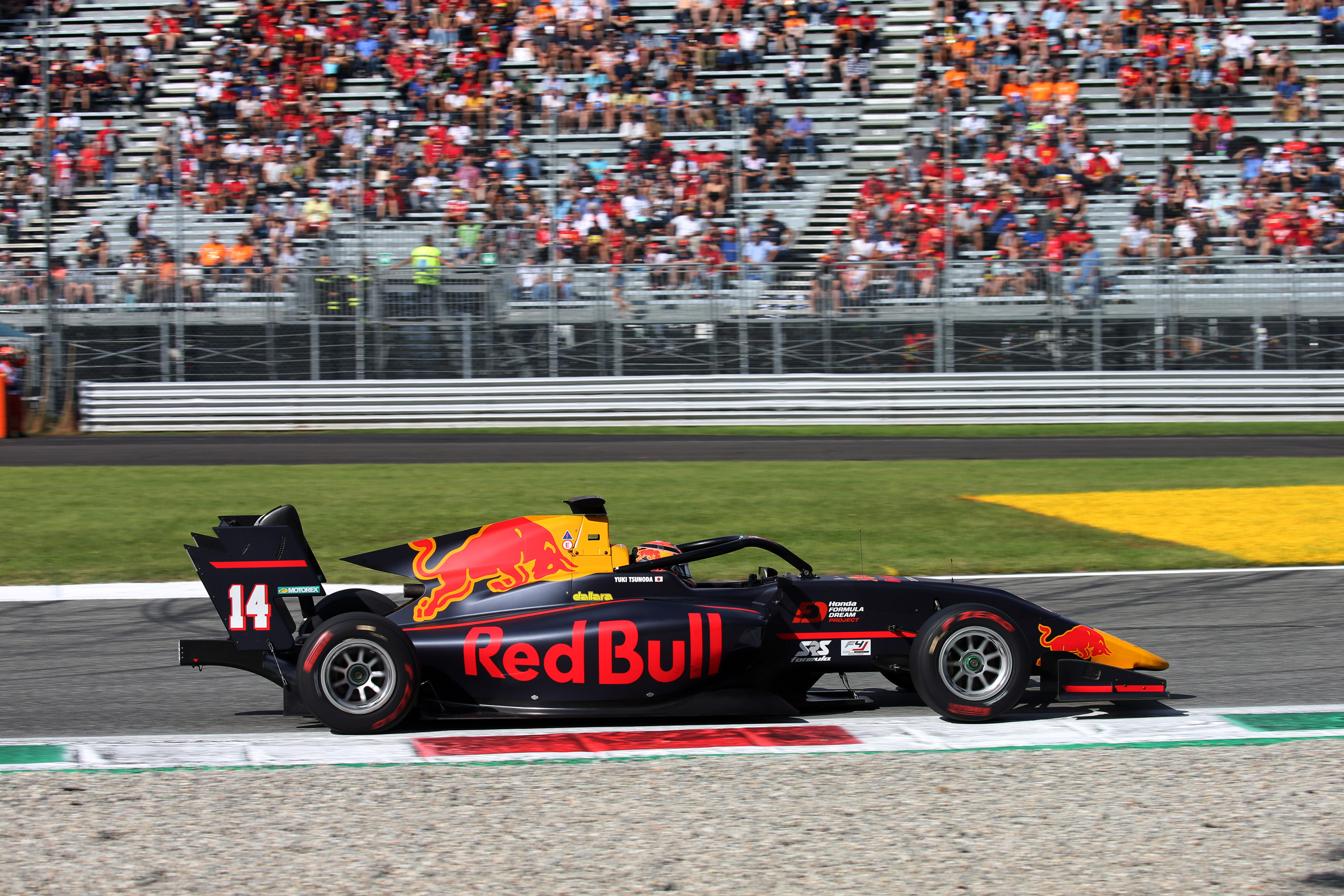 Red Bull's recent junior policy can probably be described as somewhat scattershot, a characteristic reflected in a lack of F1-ready talent that has led to it reaching out to previously discarded drivers like Brendon Hartley, Daniil Kvyat and Alex Albon to fill Toro Rosso/AlphaTauri seats – and it's not exactly regretted the approach, with the latter proving an unqualified success.
That said, its roster for 2020 is quite imposing in both size and scope of talent, with nearly every level of the junior ladder covered.
Towards the F1 end of things, Honda-backed Yuki Tsunoda will be making his FIA F2 debut with Carlin after a genuinely impressive first season racing in Europe, while his 2020 teammate Jehan Daruvala has joined him in the Red Bull Junior Team. He's somewhat a surprise addition given that he's raced in European junior single-seaters since 2015 – but then again, Daruvala has always been at least pretty decent, and it's not objectionable to see him rewarded for a good run to third place in F3 last year.
A place behind Daruvala in F3 in 2019, Juri Vips – long regarded as Red Bull's likeliest next F1 debutant – will now look to follow Pierre Gasly's example in paving a way to F1 through Super Formula.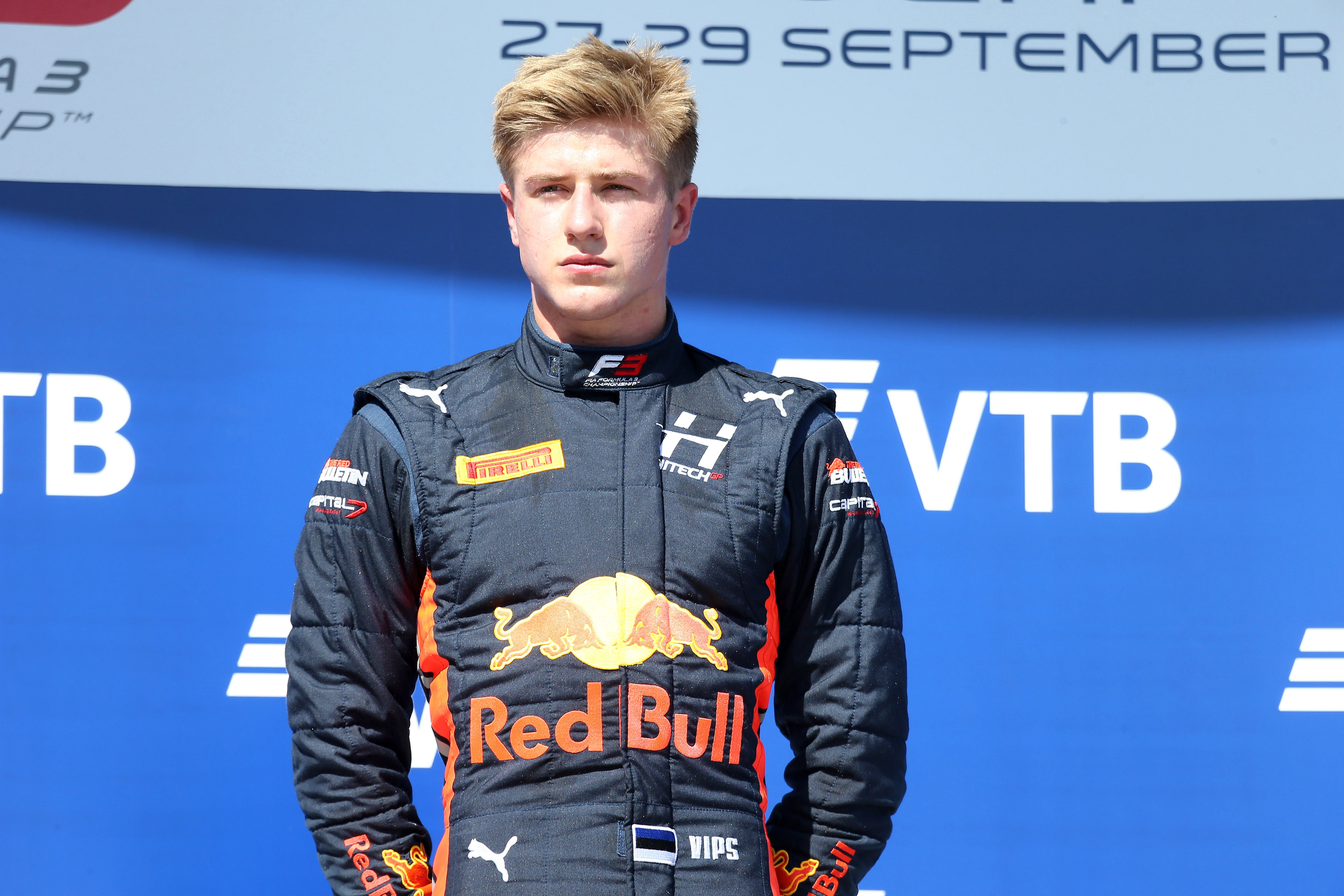 Another Super Formula newcomer, Sergio Sette Camara should be in the mix for Red Bull's seats in 2021 too, arriving from McLaren to serve as F1 reserve for the energy drink giant's main team and AlphaTauri. Sette Camara was part of the Red Bull Junior Team before in 2016, and though released after one middling season, he has firmed up his credentials with three solid years in F2.
None of these drivers are a Sebastian Vettel or a Max Verstappen (although you never know), but at least one or two of the four should prove good enough to get the call when an AlphaTauri seat needs filling.
In the 2020 edition of FIA F3, Red Bull is due to be represented by as many as four drivers, with Liam Lawson and Dennis Hauger teaming up at Hitech, Jack Doohan landing an HWA seat and Igor Fraga linking up with Charouz.
Lawson, Doohan and Hauger are familiar faces at RBJT – with the latter probably the most promising following his 2019 performances in Formula 4, which included the title in the Italian series – while Fraga is a very intriguing new signing. Previously best known for being an esports standout and the winner of the first Gran Turismo Nations Cup, Fraga established a status as a genuine F1 prospect by beating none other than Lawson to the Toyota Racing Series title in New Zealand this past off-season.
1. Ferrari
Drivers: Mick Schumacher (F2), Giuliano Alesi (F2), Callum Ilott (F2), Marcus Armstrong (F2), Robert Shwartzman (F2), Enzo Fittipaldi (F3), Gianluca Petercof (FRegional), Arthur Leclerc (FRegional), Dino Beganovic (F4)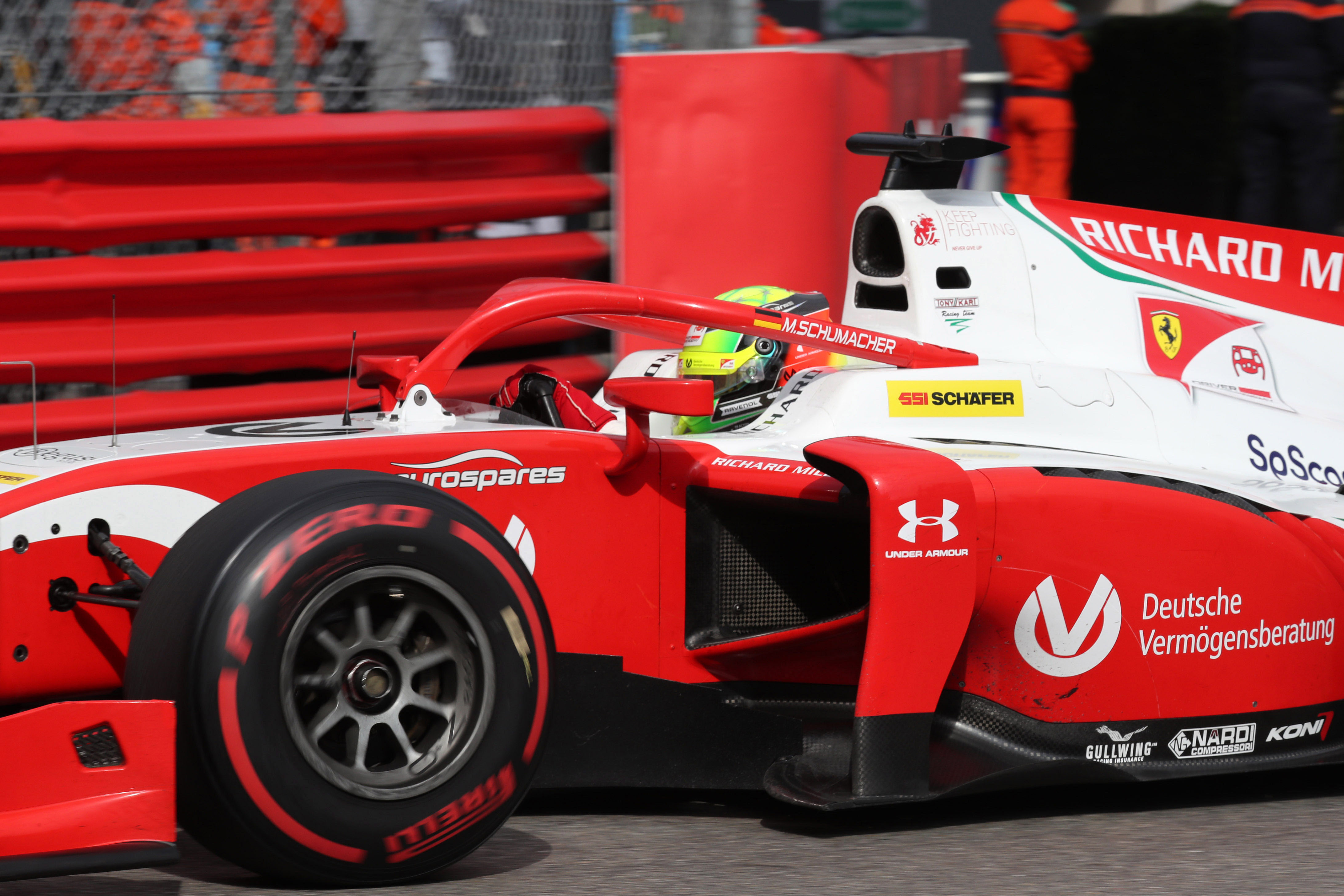 Ferrari boasts F1's biggest junior programme success story of the last couple of years in Charles Leclerc, but its number-one spot in this ranking is entirely on the merits of its current roster – and not just about strength in numbers.
Admittedly, strength in numbers is a factor, because having as many as five capable drivers on the 2020 F2 grid means Ferrari will have no issues filling its designated Alfa Romeo seat if it needs to.
Mick Schumacher, son of seven-time world champion and Ferrari legend Michael, is most people's pick for that seat in the future, and qualifies for a superlicence courtesy of a superb run to the European F3 title in 2018.
He will need to raise his game in F2 though, having been outperformed by several fellow rookies in his series debut in 2019.
Among those rookies was the somewhat enigmatic Callum Ilott, who has shown flashes of genuine brilliance in each of his single-seater seasons – since he was thrust, Max Verstappen-style, into European F3 from karting back in 2015 – but has never put a wholly complete campaign together.
Beyond Schumacher and fellow series returnee Ilott, Ferrari's other F2 sophomore Giuliano Alesi is no slouch either and has multiple GP3 wins under his belt – but is yet to really live up to the promise of his debut French F4 weekend that featured a pair of wins from pole.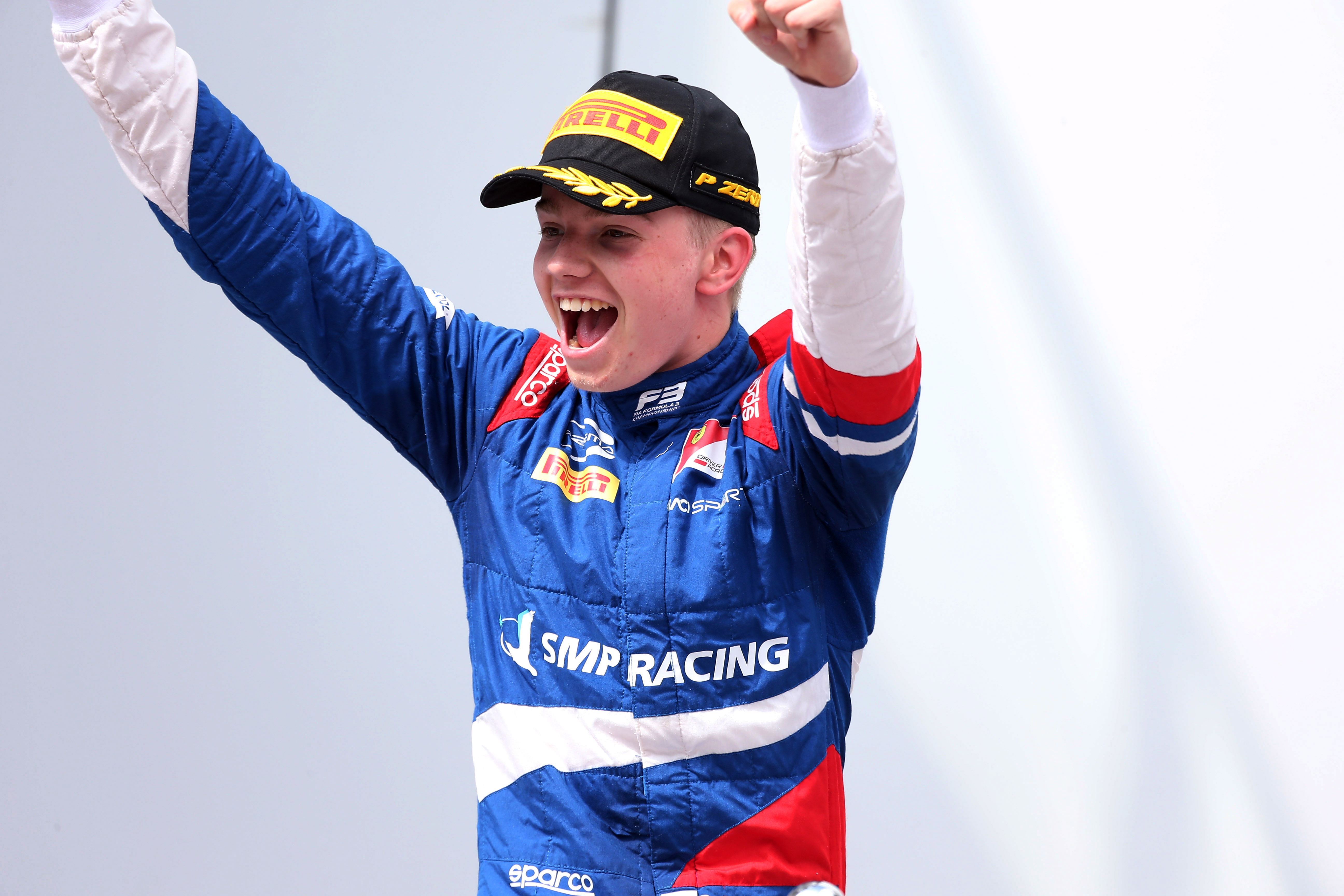 The crown jewels in Ferrari's scheme though are its pair of 2019 F3 title rivals, Robert Shwartzman at Prema (alongside Schumacher) and Marcus Armstrong at ART (alongside Renault's Lundgaard).
Reigning FIA F3 champ Shwartzman was a revelation en route to finishing runner-up to Schumacher in European F3 in 2018, and underlined his newfound status as a top prospect with an impressively measured title run in 2019.
That was aided by the Prema team's general excellence, sure, but Armstrong was part of the very same crew and wound up over 50 points adrift in second, such was Shwartzman's relentless consistency and points-scoring ability.
Still, Armstrong is no F1 write-off, given the peaks of his karting career, his Italian F4 title and his overall lesser international single-seater experience.
Either looks like they could have a breakout 2020 that would leave Ferrari with a F1 2021 headache – but it would be exactly the kind of headache your driver academy is designed to create.