How many F1 rookies have ever arrived at a top team and had it instantly buzzing to their vibration, following the driver's lead, regardless of the stature of the more experienced team mate on the other side of the garage?
Lewis Hamilton did it in 2007, Michael Schumacher in '91/92. But it's rare and requires not only the perfect circumstances and preparation but also a phenomenal talent. Max Verstappen didn't come in with a top team, but won on his debut with one and set about making himself the focal point of that team despite the presence of a well-established and extremely high-calibre team-mate who eventually chose to leave for a lesser team.
Realistically, Alex Albon is not going to do to Verstappen what Verstappen did to Daniel Ricciardo. If he was of that 'once in a generation' calibre, Albon would have shown it last year. He is, though, an exceptionally promising driver. But there's a difference between that and a phenomenon – which requires not just the raw ability but the career momentum that strengthens that perception. Not only is a phenomenon always in good machinery, but the reputation builds upon itself, creating a buzz and heaping a level of expectation upon whichever team he drives for and the whole energy is elevated to a place of enhanced performance. It was like this with Ayrton Senna, Schumacher, Hamilton and Verstappen. Albon does not enjoy that level of recognition and awe, cannot command by force of reputation and overwhelming ability. He has to find his own place and make it work for him; the career won't magically spark into legend the way it does for the special few.
But that doesn't mean he cannot ultimately have a very successful F1 career. History shows there are many trajectories leading to grand prix and title wins. Circumstance threw Albon an F1 lifeline soon after he'd surrendered that dream and happily accepted a career as a paid professional racer at a high level. It's how well he made use of those circumstances in the Toro Rosso last year that put him alongside Verstappen in the Red Bull senior team with just half-a-season of F1 experience. Obviously that was an altogether tougher gig – maybe the toughest of any driver on the grid.
In one of what is usually only six potential race-winning cars, Albon has to cut it alongside not only Verstappen but Hamilton, Valtteri Bottas, Charles Leclerc and Sebastian Vettel to hang onto that ride, to remain in F1's fast lane without getting spat out in the way of Daniil Kvyat or Pierre Gasly before him. So, what does he need to be able to do that?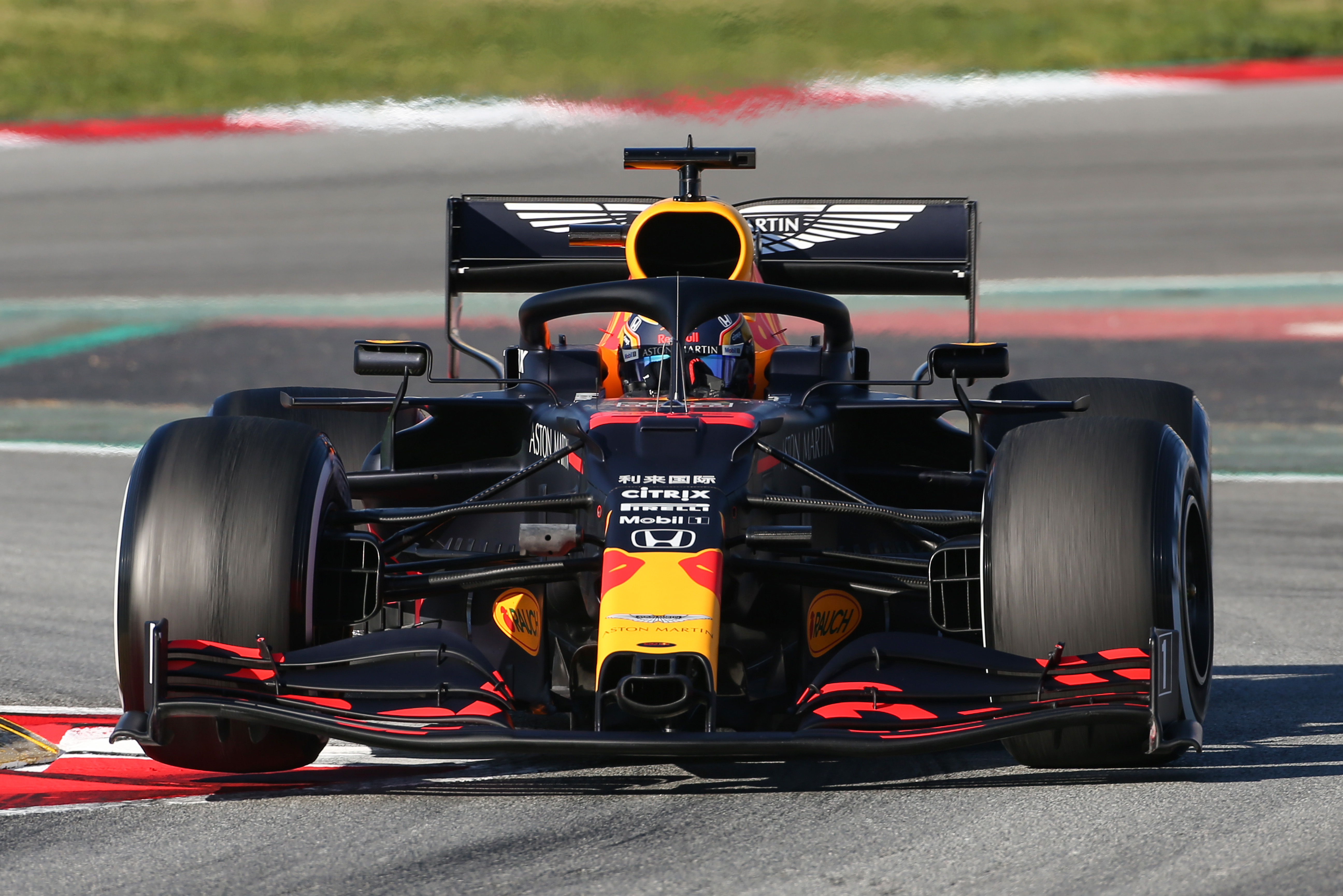 Speed
Always the overwhelming requisite quality for an F1 driver, without which none of the others matter. How fast is he? Last year he qualified the Red Bull an average of just over 0.4s slower than Verstappen, only very slightly closer than Gasly had managed in the first half of 2019. That doesn't represent Albon's potential and is more a reflection of empty data banks in what was still his rookie season, let alone in a very different car to that he'd raced in the first half-season. That much was clear by his qualifying peaks, the highlight of which was undoubtedly his equalling of Verstappen's time on his very first visit to Suzuka. Max was afterwards insisting his own lap wasn't the ultimate and quite possibly that was true; but it still represented a titanic achievement for Albon.
Albon's main shortfall in the car was invariably in long duration slow corners – think Hungaroring or Interlagos sector two – where he just couldn't emulate Verstappen's trick of combining quick direction change with keeping the tyres from overheating through the turn, less adept at using dynamic weight transfer to lessen the required steering inputs. This is where those empty data banks really told. He hated making excuses, knew that this was his own shortfall and that he needed to find the solution but sometimes the frustration of that struggle was revealed in his words. "These tyres are so thermally sensitive," he said in Brazil, "so if you make a little mistake in one corner, you pay the price in the following four or five corners."
This is about technique and set-up, rather than raw ability. He has fantastic car control and is invariably one of the most spectacular drivers out there, hugely confident and committed. His very first drive of an F1 car in the wet came on race day in Hockenheim where he quickly glided the Toro Rosso up to fourth place on merit and was unlucky to lose out on a podium. His speed through the fast corners – a better barometer of raw ability but less significant in terms of contribution to laptime – is very often right there with Verstappen's.
So there is potential there. Don't get too fixated on that 0.4s qualifying deficit; that is not the actual difference in their raw speed, but about how they put all the pieces of their performance together. For perspective, consider Verstappen's initial qualifying performances against Ricciardo in 2016: Spain – 0.4s slower; Monaco – crashed out as Ricciardo set pole; Canada – 0.25s slower; Baku – 0.4s slower. It wasn't until his fifth and sixth races there that Verstappen began to compete with Ricciardo's qualifying pace, even though that was generally forgotten amid the natural sensation of Max winning – aided by a strategy advantage over Ricciardo – in Spain. But it underlines that even for a driver of Verstappen's brilliance, putting the lap together perfectly and on-demand is rarely achievable in the early stages.
How much potential is within Albon won't be clear until he can consistently extract the best from the car and himself. There were rather too many practice accidents as he sought to put himself in contention with sheer balls-out commitment and the consequences of these played their part in some of the qualifying deficits. But F1 in general is a harsh environment in which to still be learning. Doing that under the spotlight placed upon you when you climb into one of just six potential race-winning cars is an especially tough ask.
This all puts even sharper focus on the next two qualities.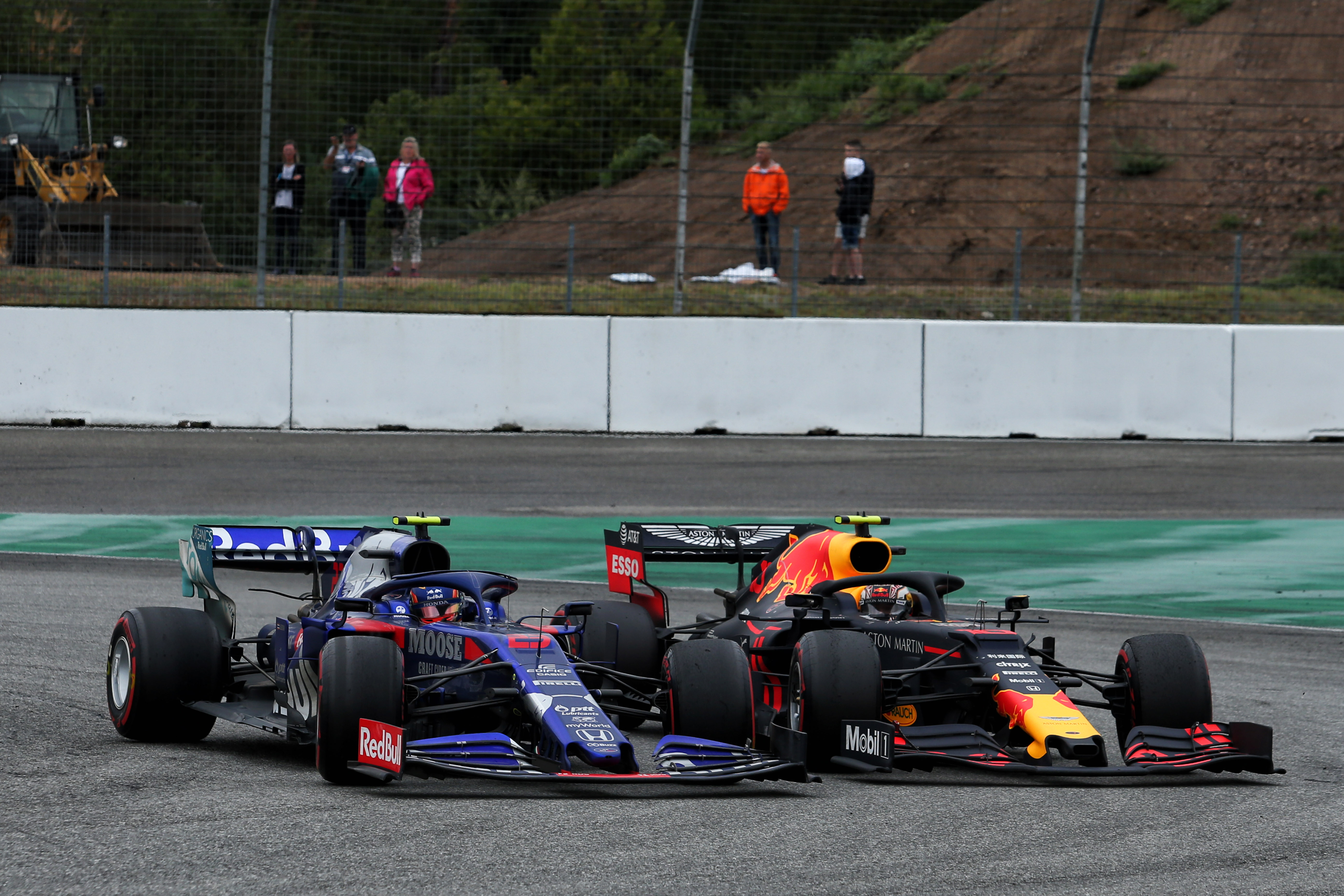 Mental strength
This is where Albon's predecessor in that hot seat, Pierre Gasly, fell. The combination of a tricky but fast car and one of the fastest drivers of all time as a team-mate, with the team already focussed around him, just destroyed Gasly's confidence. He was a shadow of the feisty and quick driver he had been – and would be again after his demotion – at Toro Rosso. The confidence crisis escalated, led him to try crazy things in set-ups, saw him lose trust in the car and in himself. It was this, together with Albon's shading of the quick and much more experienced Kvyat at Toro Rosso, that created the senior team opportunity.
In similar circumstances of a sometimes-bewildering performance gap to Verstappen, Albon showed much more resilience. He'd be deeply pissed off to be 0.4s adrift in qualifying, but he'd quickly regroup and would be fully capable of making a strong race performance the next day. He would bounce back at the next event, confidence renewed, everything reset. There was none of that downward spiral that so afflicted Gasly.
His strength is underlined by a super-keen intelligence, way beyond that of most drivers. "He's incredibly analytical," said Christian Horner. "He is so sharp on picking up traits in the car and articulating them. In this respect he reminds me of Seb [Vettel] but he's somehow even more intuitive. Seb would work through the data all night to understand things whereas Alex can often pinpoint and understand them very quickly." That analysis was applied to his own performance too and it was this logical and focussed approach that allowed him to keep the emotion of the struggle from nagging at him.
But the confidence needed if he's to regularly go wheel-to-wheel with Hamilton, Leclerc, Vettel etc? That's a different thing and needs to be backed up by his own personal performance. Only when he's confident he's accessing all of his own ability on a regular basis will he be able to go into battle with them as just another set of wheels to be passed or defended from. There's a level of inner confidence some drivers reach where it becomes like a switch, where they know they are going to perform, and it feeds upon itself, even those who didn't arrive as a phenomenon, but who built it up in stages. Nigel Mansell remains probably the best example, where all the latent ability is finally uncorked in one gushing unstoppable stream of performance delivery. Whether Albon can ever reach that threshold depends on the basic foundations being in place in a way there weren't quite last year.
But what was very clear on track was his inherent raw desire. His ballsy pass late in the race on the ruthlessly defensive Sergio Perez, flat out down Spa's Kemmel Straight, two wheels on the grass in top gear, got his Red Bull debut off to a great start. As did his earlier very smart double-bluff pass on the wily Ricciardo. Sure, these were slower cars – he'd started near the back because of an engine change grid penalty – but they were the sort of moves Gasly just hadn't been making when he was in that seat.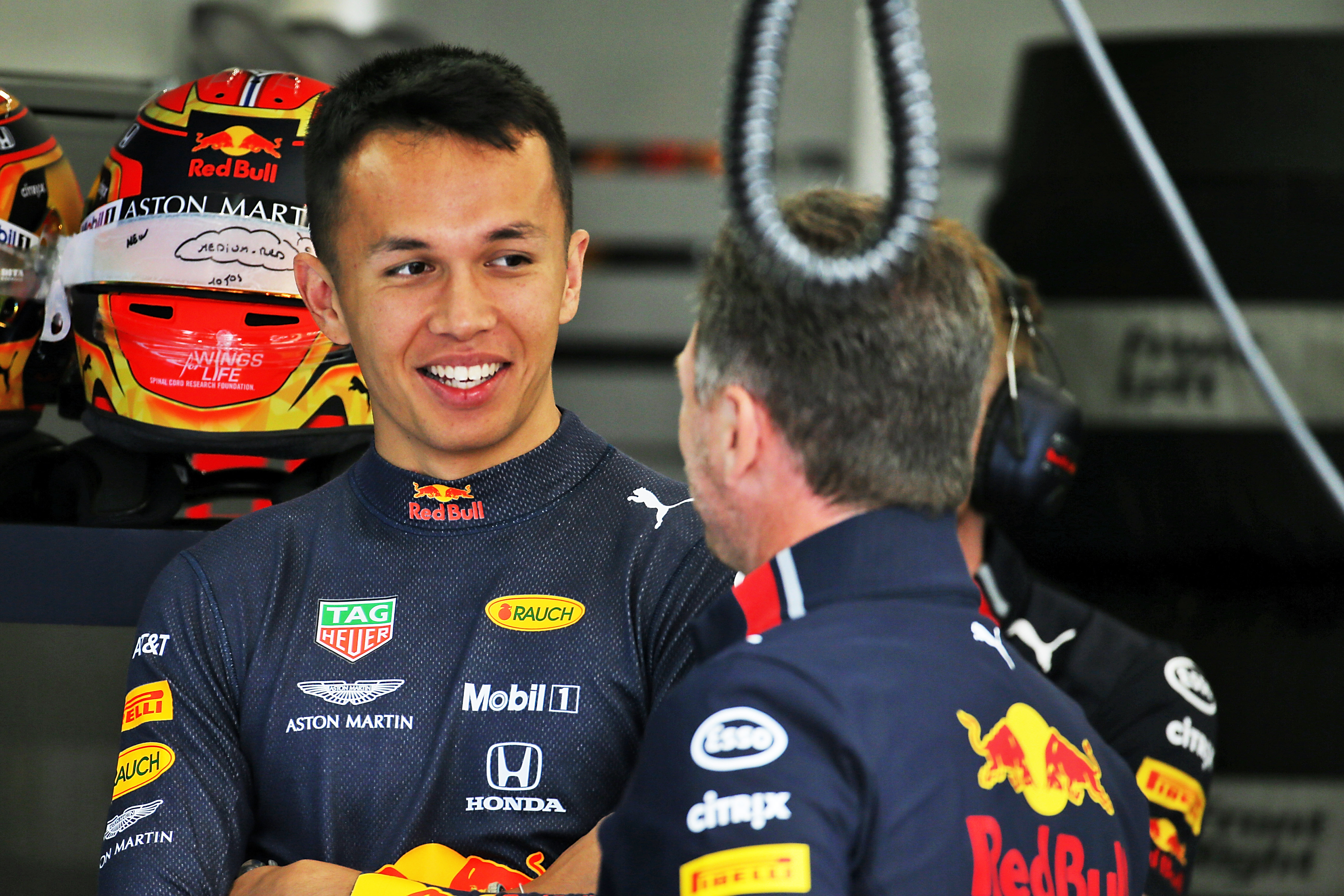 Communication
Albon's an immensely likeable character, disarmingly honest, shy but confident, self-deprecating in a way most untypical for an F1 star. But he's got a tough job on his hands and he needs to create a space for himself within the team separate from that of Verstappen, where he demands what he needs for himself – to help extract his own potential. This extends to his communication with the engineering staff as well as the team bosses, even to the mechanics.
He's immensely well-liked, but he probably needs to get more insistent in his particular demands. Something that is established as working for Verstappen won't necessarily be the best for him and to be insistent in that situation, when you've not been performing to the other guy's level, can be a difficult ask. But it's absolutely a necessary one. He needs to enlist allies, needs to get tough without being perceived as whiny or difficult, while retaining that nice exterior that gets people onside and wanting to help – the thing that Ricciardo is fantastic at.
This all feeds into giving him a car that works for him and how he naturally feels it. All drivers can adapt and by necessity Albon had a lot of improvising and adaptation to do by arriving at Red Bull mid-way through the season. But physiologically, everyone is wired up differently and he needs to establish his own territory within the team that allows him to get a car in which he can perform at his best rather than adapting to something that Verstappen has shown works better for him. Even in situations where Verstappen is going faster. That can be a difficult one to get a bunch of experienced and tough team personnel to get around. But it's what he must do. He must find his own way to compete with Verstappen because he isn't going to 'out-Max' Max.
Only then do we find out what Albon's true potential is and whether that's enough to stay in that very hot seat.