It's rare to hear an IndyCar driver readily admit to feeling like they are going to s*** their pants, but that's what happens when you throw a European-based rookie used to junior formulas at a full-on oval against some of the world's specialists in the discipline.
Not just a full-on oval, but the very tricky, intricate and high-speed Texas Motor Speedway, as Christian Lundgaard and Callum Ilott found out last week.
"I'm looking forward to the race," says Rahal Letterman Lanigan rookie Lundgaard after testing at Texas for the first time last week.
"At the same time, I'm s****ing my pants.
"It's scary enough to drive around yourself, but then have 25 other cars around us. It's a different story.
"We did some traffic running in the afternoon, six cars were on track, you got to a point where we knew that it was a rookie test, we all just had to learn and drive around and not crash.
"You get to a point where you want to learn as well, you want to do close driving as well. But then you look at the onboard video afterwards and you are like three car-lengths behind, even though you feel right up their bum.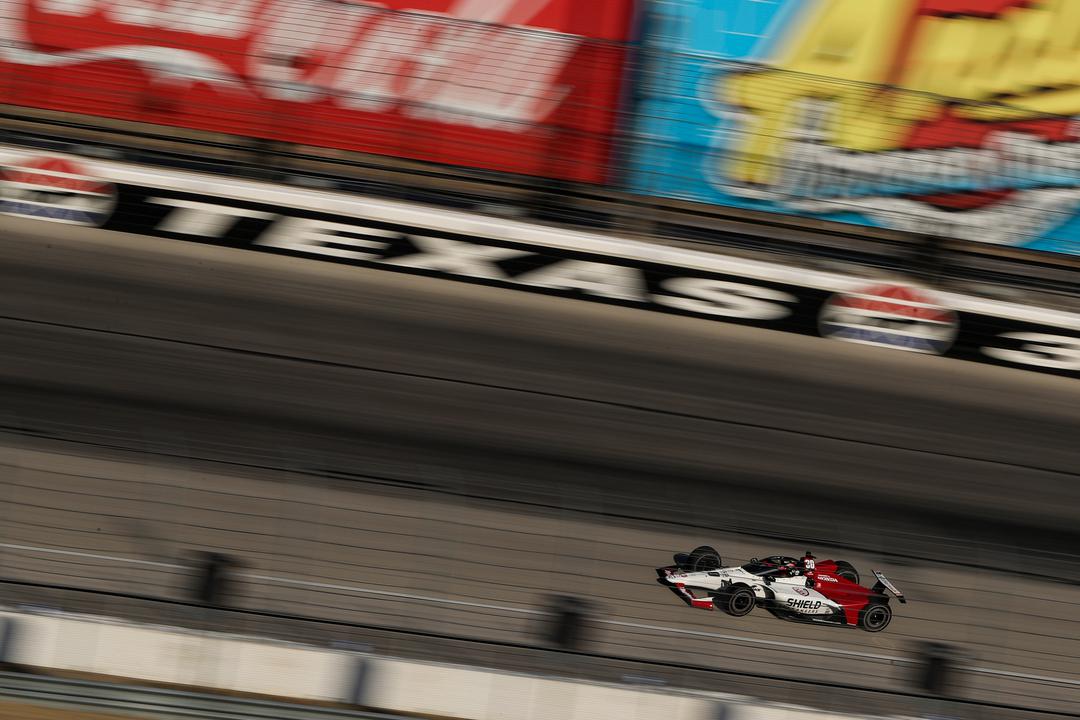 "The race is definitely going to be difficult, no doubt about that. It's something new. But overall, I think the test went well, I mean, we kept it out of the barrier. That was rule number one!"
Lundgaard certainly cuts a more relaxed figure since his move to the US and his humorous description of his first oval experience reflects that.
He was immediately at home on his maiden and single IndyCar outing last year at Indianapolis where he qualified fourth at his first attempt on the Brickyard road course.
Having signed the Rahal deal he had a low-key but strong start to the season, narrowly missing out on a top 10 at St Petersburg, and is certainly a contender for rookie of the year.
How quickly he adapts to ovals will be a big element in whether he can win that honour.
The first thing to get your head around is the set-up and trying to learn what you need to ask for to improve the car.
Stars like Scott Dixon will likely head out on track, feel where the car is lacking and suggest relevant changes immediately but a rookie can't do that. The experience isn't there and also the car is asymmetric and in many ways totally alien compared to how it is on a street course.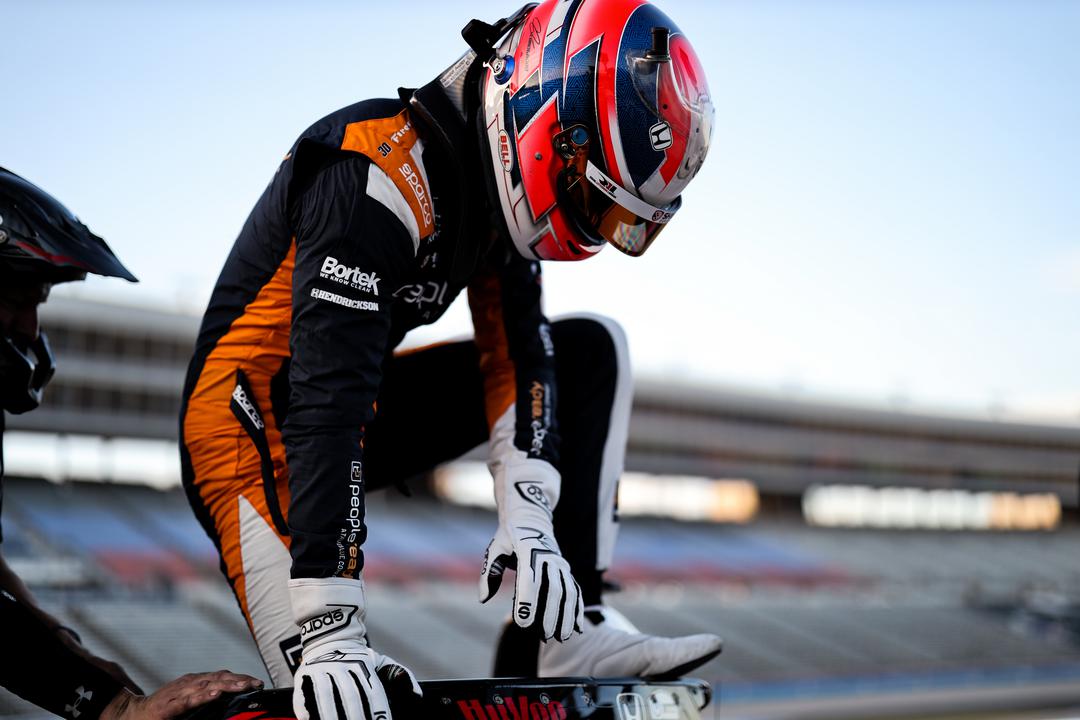 "It's a bit like learning, the transition from karts into formula cars again," adds Lundgaard.
"Because, having two pedals, a steering wheel and four wheels might sound quite simple, but then when you turn a kart into a car, it's a completely different way of feeling the car and it's the same again.
"Now, when you jump in the car, you're just like, well, the car is f***ing loose. Just the way of feeling the car, especially compared to going straight from St Pete, and then two or three days later, drive around an oval was a big transition.
"Because it's a bumpy track, it's a street circuit, you feel the car everywhere, and you feel what the car is doing. And then you go onto an oval track where you're travelling at 220mph, and then just turning left. And the only thing you need to do is keep your head really. You don't really feel the car.
"Obviously, the car is not loaded as much as it's used to. As a driver, you need to go flat, but at first, you can't really do it because you don't know what the car's supposed to do or gonna do because you can't feel it. And I think that was the biggest challenge.
"But overall, you're here to learn and just that day, I learned tons, because you get to a point where you're starting to feel the car, you're starting to understand what it's doing. And when you have the same inputs consistently throughout the day, you get used to them.
"And I got to a point in the afternoon, especially when we did traffic running, and I got very comfortable.
"The body just relaxes. And at that point, I knew that we're not really going to be in trouble, we are going to be able to compete.
"And I'm very happy we did the test because if we would have just shown up for the race, God we would have been slow."
On the road and street courses, Lundgaard may well have a huge advantage over Ilott and his Juncos Hollinger Racing team, who are contesting a first full season of IndyCar, in the rookie of the year stakes. But ovals have been a great equaliser at times in the past and the ex-Ferrari and Alfa Romeo development driver Ilott is no newcomer to learning and adapting to new things.
The team is a big part of how you adapt to oval racing as a foreign driver, but Ilott's team Juncos is perfectly equipped for that. While it's historically been a smaller team, in 2019 it knocked Fernando Alonso out of the Indy 500 in qualifying. It's got a long history of bringing on ace juniors, too.
"The whole oval feeling, it's very fast, but under control on your own obviously, I think when you're out there with other cars, it's a lot easier to make mistakes," adds Ilott of his first experience.
"But on your own, it's interesting, because you just end up working on the finer details all the time.
"And a lot of the time on big road and street circuits, you don't have the ability to do that. You don't have the time to feel the car through the corner because the corner's not long enough, or you don't focus on doing as close to perfect as possible, because you're just trying to get the lap underway because you've got one lap. So it was cool.
"But yeah, the speed is quite a lot.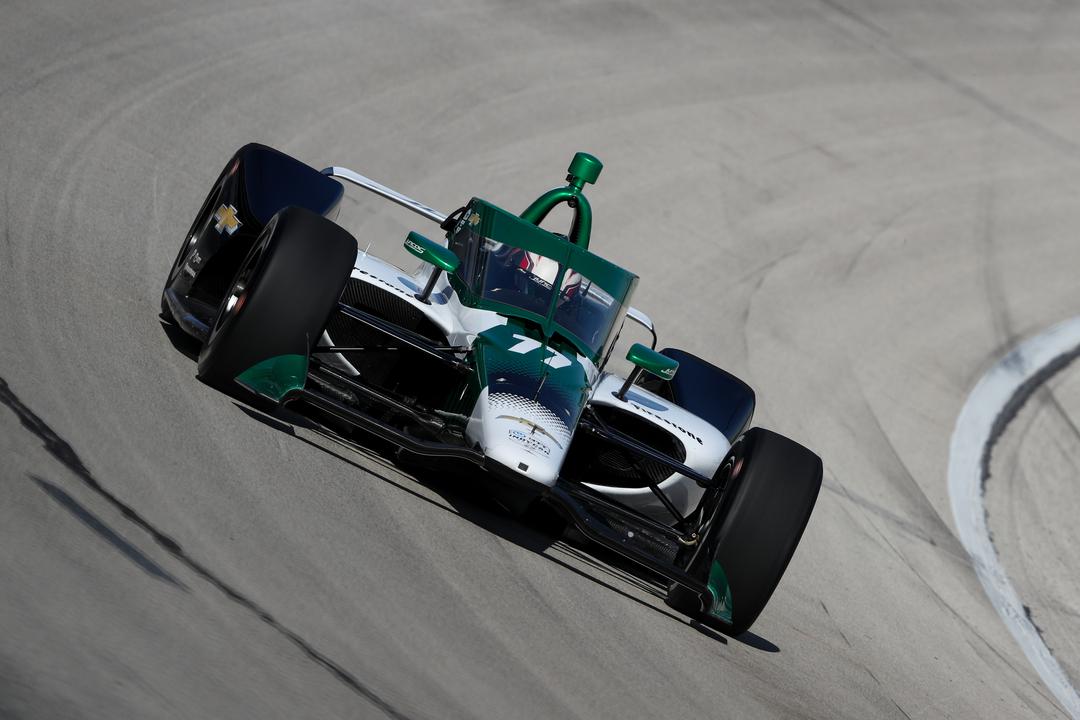 "To be fair, I think what was interesting was the way the team brought me into it, made everything under control from the beginning, and then gradually took steps or steps back to always make sure that I never lost confidence in that sense."
Both drivers have been complimentary about the approaches of their teams. As well as learning what the car is doing, what changes do to impact the handling and how to understand what to ask for to get faster, European rookies are also dealing with things as simple as measurement issues.
Obviously, Lundgaard and Ilott are used to litres, millimetres, kilograms and metres where the IndyCar teams work in gallons, feet, pounds and inches. So that – coupled with oval set-ups looking more unusual to the driver compared to what they are used to on circuits – provides the perfect opportunity for misunderstanding and chaos.
"We had a bit of issues with that in St Pete, I think through the weekend, we kind of fixed it because my performance engineer used to work with the BMW team and they do metres and litres," adds Lundgaard.
"Where the rest of the IndyCar team is still in inches and feet and gallons. Gallons, I don't really care about, only when I have to fuel my own car! During the race weekend, I don't really pay attention to that, because that's none of my business anyway.
"Braking points and so on, the translation is quite difficult to understand. But at the same time, when you kind of go back and forward, you start to learn. I use iRacing for that, because obviously it has the metrics, it can do both.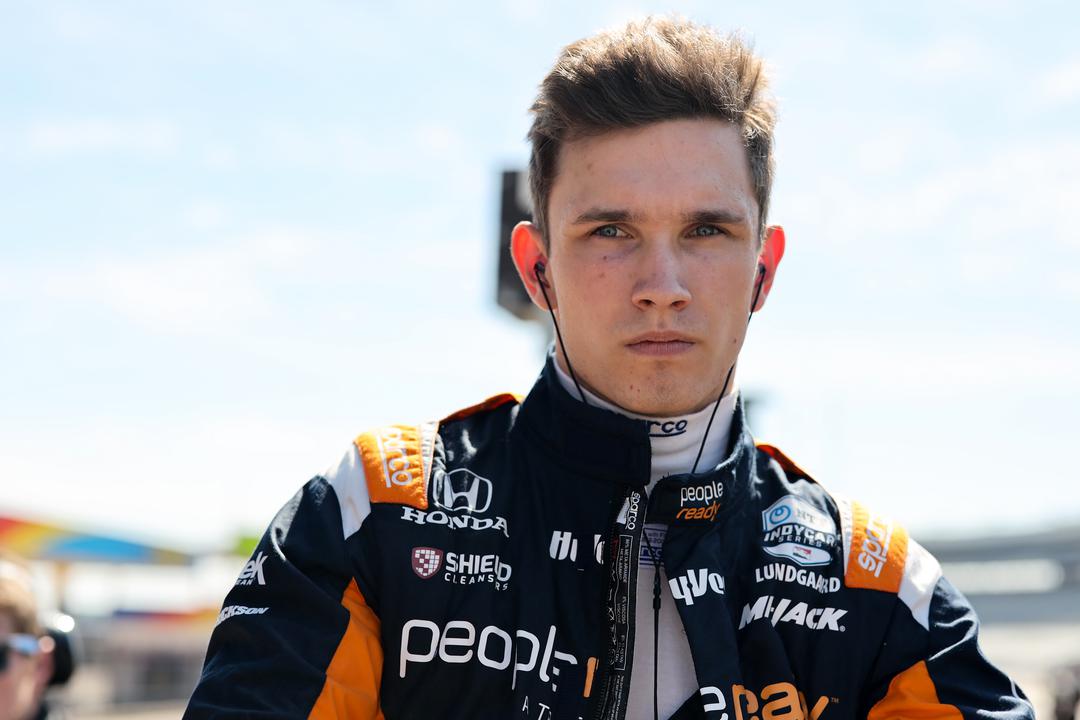 "So in terms of spring stiffness, I'm kind of starting to get into that, when you just spend four hours straight, just changing between the two, you kind of get an idea of what it means and what the difference is.
"In terms of feet and metres, I think this is the biggest issue because I know they're fairly similar. But when you tell me you brake five meters too early, or if you brake five feet too early, I won't understand what feet is.
"The data programmes nowadays are so advanced that you can just switch between the two. So that makes life a lot easier for me. So, so far, so good. It took half of the first weekend to figure out but we managed."
Data probably falls under the same topic too, with drivers often being so reliant on computers to get an idea of where to improve and change. Looking at oval data can be a bit baffling at first…
"I remember looking at the data for the first time after the first morning run, and I was like, what the hell is this?" says Lundgaard.
"For a 25-second lap, or 24s, whatever it is. And then you look at it, and it's just like, the lap is so short and you just see two pips. You go into the corner and the speed drops off, but then you see the pedal trace, the throttle trace, and it's just flat.
"It just all looks so weird!
"It's data, we know what it's supposed to look like. But it was just so odd to see for the first time like, you don't really do anything. In the race, I'm pretty sure we'll go a bit more up and down!"
The race might be a key chance for Ilott so it's no surprise to hear he has been doing everything to prepare even before the test to get himself acquainted.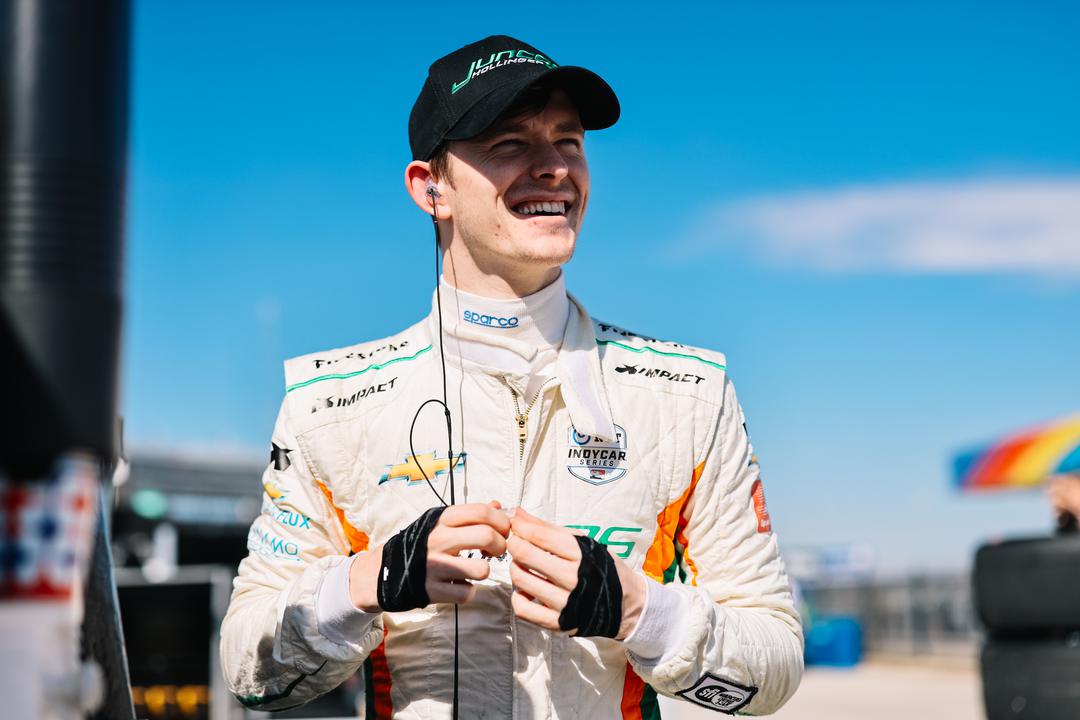 Carlin – which Juncos has purchased some equipment from and has some of its staff – finished sixth with Conor Daly in 2020 so with a proper qualifying opportunity, unlike in 2021 when the session was rained off, Juncos has the chance to perform well.
Even if Ilott is a rookie, it's arguably the team's best chance at a top-10 finish in the first half of the season as it looks to meld Carlin's more problematic road and street course set-ups and form with its own ideas. Texas should be an easy 'win' in terms of having a decent car.
"I don't want to jump it, but I think, as a rookie day, it was pretty solid and pretty impressive," Ilott says.
"The pace was good and the way we did it, there were no issues at all. And I believe at the end of the day, I really got a good feeling for it.
"So in one way, I think we can have a very good result.
"In another, racing is a completely different scenario and environment, which I think I can do a good job at but, being a rookie, you could make it work and you wouldn't know why, or it wouldn't work because you just didn't handle the situations like a veteran would.
"So it's not that I'm worried in that sense, I just think that it could go very well, we could be average, we could be missing something somewhere. I felt like I got a good understanding for it.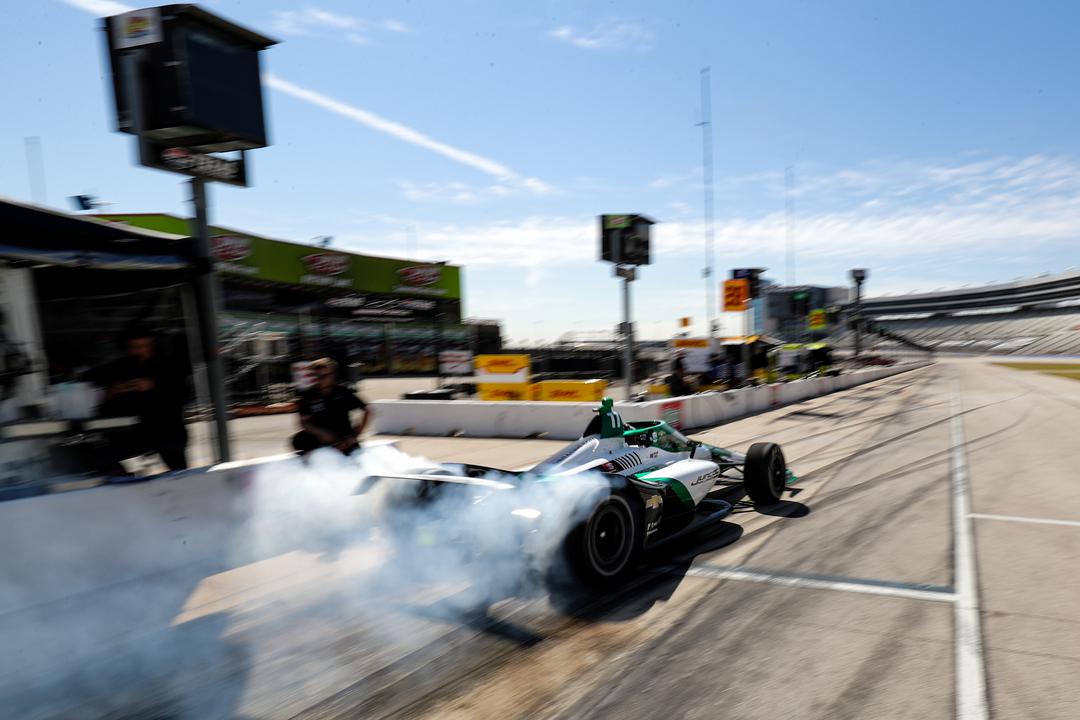 "So I don't think we'll be bad."
An honest assessment from both of IndyCar's oval rookies, then, on the trials and tribulations of coming from a European background to race on an oval in America.
Lots can happen at Texas, but the first priority for both of these drivers is a good qualifying as overtaking is tough here.