Romain Grosjean will halt his family tour across America in the RV he has called Raoul to reach a huge landmark in testing on an oval for the first time in IndyCar on Tuesday.
The Dale Coyne Racing driver will head to Gateway south-west of Indianapolis in what is expected to be a precursor to the ex-F1 star racing at the venue in August and then competing on ovals full-time next year.
This test and the Gateway race could play a big role in whether Grosjean does make the switch to IndyCar a full-season deal in 2022, so it's significant for this reason also.
"It's a big day, my first oval test, quite excited about it and I must say I feel like a rookie for once," said Grosjean via Instagram.
"It's going to be all brand new. I know my engineer Olivier [Boisson] and Dale [Coyne] and everyone are going to make it good for me and make it as smooth a day as it can be. Obviously a lot to learn but I'm excited about it."
With the test looming, The Race spoke to Marcus Ericsson – the last F1 driver to make the full-time switch to IndyCar – about his first oval test and some of the things Grosjean will be going through.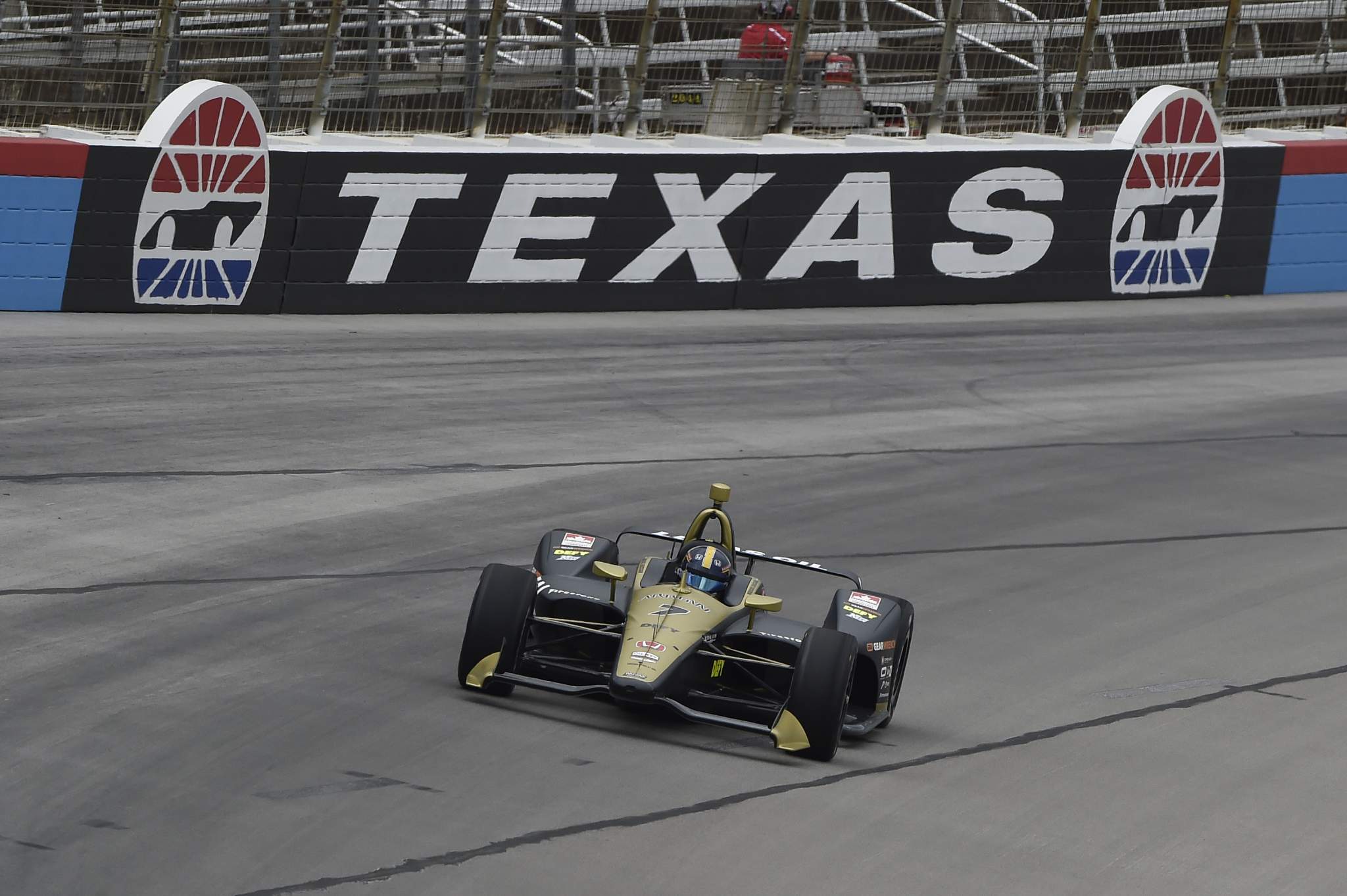 Ericsson signed for Schmidt Peterson Motorsports – now Arrow McLaren SP – for his debut IndyCar season in 2019, but he had to wait until April of that same year before his testing programme began at the Texas Motor Speedway.
It's a much faster track, the fastest race lap at Texas (1.44-miles) last year was a 24.118s while Gateway's double-header weekend in 2020 offered a best of 25.3039s over 1.2 miles.
"Texas is probably the most extreme oval on the calendar," Ericsson tells The Race from an airport in Sweden on his own vacation before returning to test at Portland later this week with his current team Chip Ganassi Racing.
"Definitely, Gateway is gonna be different, but it's more like a road course with fast corners, in a way, compared to a proper super speedway.
"It's definitely very different and it took me some time to get used to it.
"The speeds are so high, I didn't have the trust to turn the wheel! I was just worried that the thing was gonna turn around on me and spin.
"I think that was the thing for me to learn, to trust your car. That was the big thing."
While the top speeds at Texas are quicker than Gateway, many of the fundamentals for Grosjean will be the same.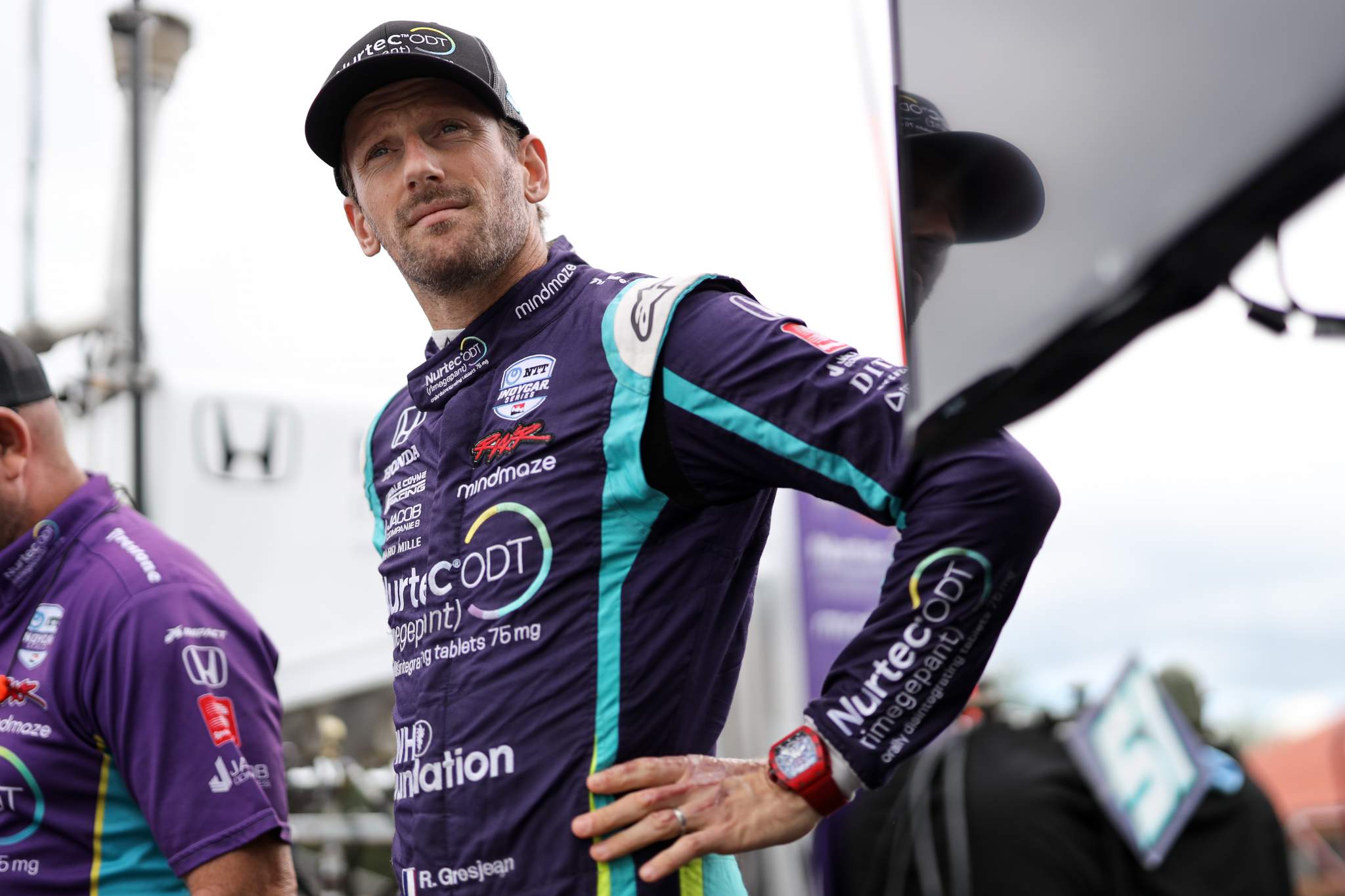 The one thing both drivers will share in their experience is the added watchful eye of IndyCar fans and media, not to mention the teams queuing up to try to sign Grosjean for next year.
Selling Grosjean to sponsors in IndyCar would be much easier if it looks like he's a) doing the ovals and b) quick on them.
"On a road course you can drive around a bad car. But on an oval you can never do that, you're only as good as the car you're in." :: Marcus Ericsson
As Ericsson points out though, coming from F1 is alien compared to IndyCar's ovals. You can jump between different circuit racing championships and the challenges will be similar. But it's safe to say an IndyCar on an oval is a whole new challenge, the kind of refreshing and new experience these drivers don't always get later in their career.
"Coming over from F1 you definitely have some more spotlight on you and trying out the ovals, the ovals being a very American racing thing obviously," adds Ericsson.
"It's definitely a lot of interest around that and obviously around Romain now it's a lot of buzz around this test and race that he's gonna do so. I think that's a good thing.
"I really love the challenge, every other category is pretty similar once you get used to the car or whatever but IndyCar and ovals are something completely different to anything else and the way you race on ovals is very different.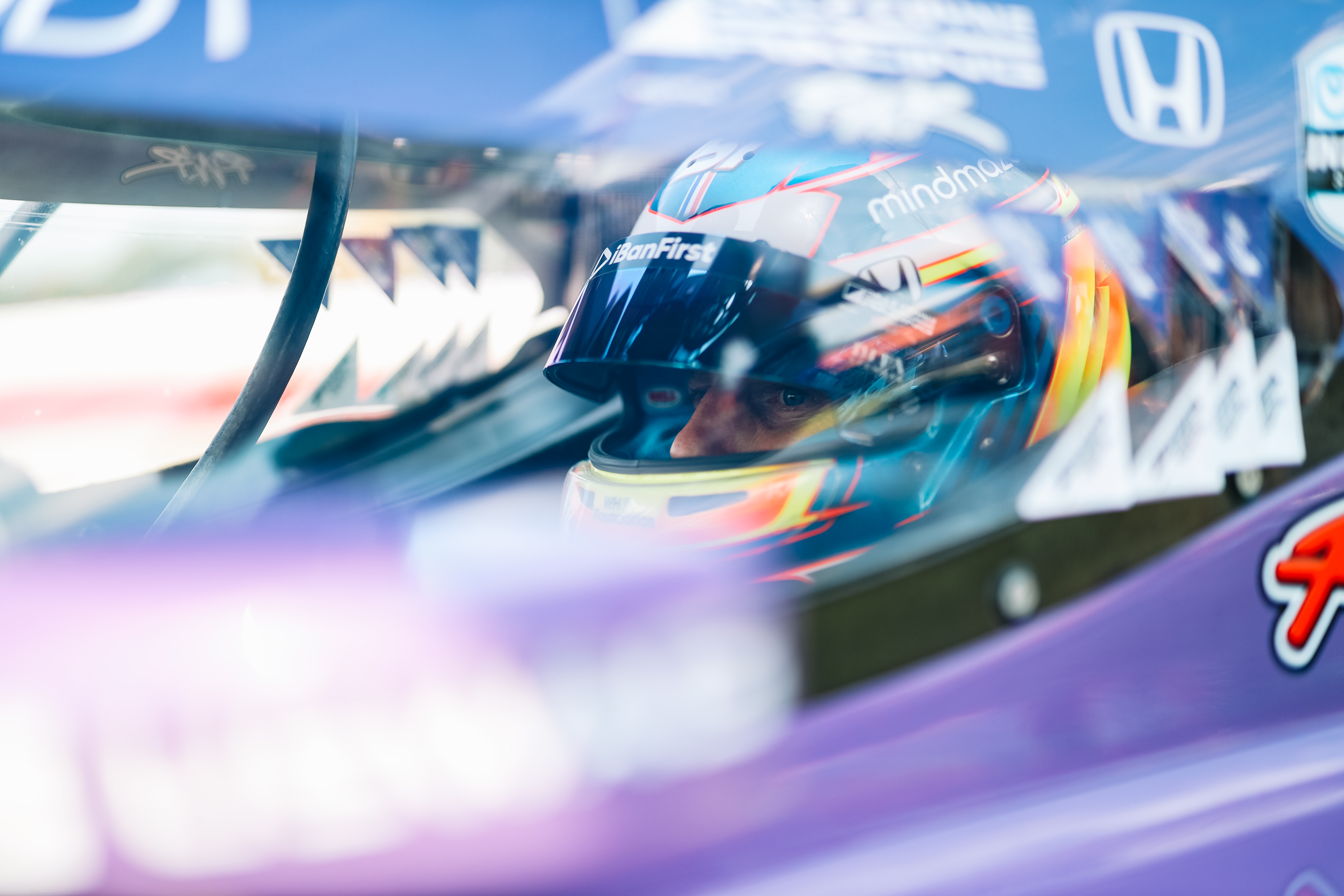 "So, definitely, that was like you start on a clean sheet of paper.
"I really love that challenge and still the ovals are some of my favourite races on the calendar. I love the way you race on the ovals, the challenge, the speed, all that is just something that I really really enjoy."
As Grosjean gets more and more up to speed with the car, which is what this test is all about, he'll start to encounter more of the challenges than just having the faith to turn the wheel and attack a corner at over 130mph.
Primary among those will be learning how the small changes you make to things like springs, weight distribution and the centre of pressure, both in and out of the car, but also just fundamentally being able to relay what's happening in the car correctly to the engineer for those changes to be made.
One of the reasons behind Grosjean's rapid adaptation to IndyCar this year has been the experience and rapport built up with his engineer Olivier Boisson, so that will be a vital aspect of the test.
On his experience of beginning to understand changes and what the car was doing, Ericsson says: "It was tough in the beginning but you need to trust your team.
"I had a good team-mate in James Hinchcliffe who helped me a lot to sort of understand what you need to do on an oval and what you need from the car.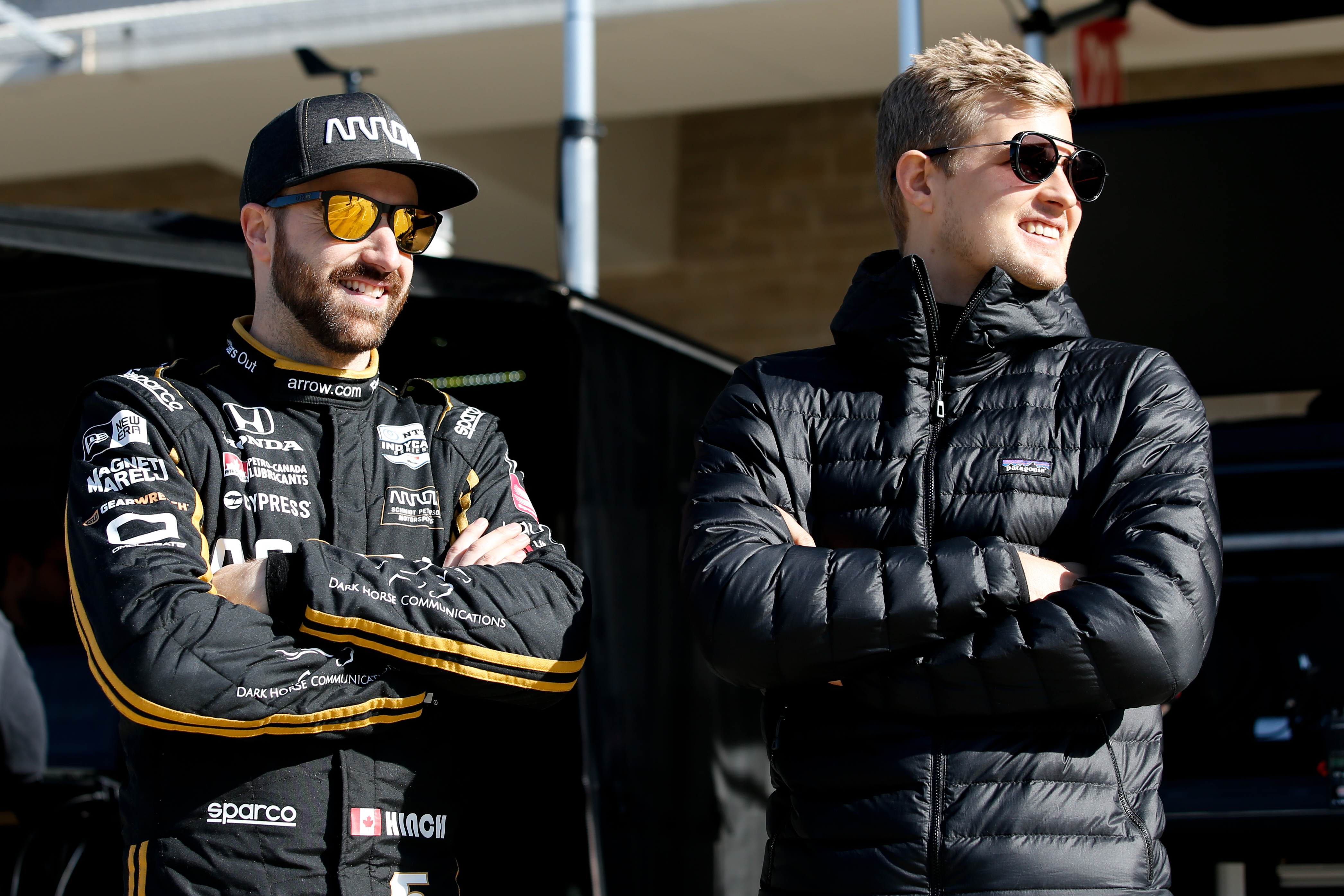 "For me, it helped a lot. It's definitely, I would say, a lot more in the details on an oval.
"The smallest changes can actually change quite a lot how the car feels because it's so high speed and high loads.
"Even the smallest changes can make a difference and that's why you as a driver, need to be so precise in your feedback and have your head switched on all the time while driving even more than on my road course.
"Because I feel like on a road course you can drive around a bad car. But on an oval you can never do that, you're only as good as the car you're in.
"That's why your work with your engineer and your relationship with your engineer and the way you communicate with them is so important, even more than normal."
Ericsson may be waiting for a podium on an oval, but he has certainly shown he can be a frontrunner on the left-only tracks, which should be a good sign for Grosjean who is making a similar move from F1's midfield/back of the pack that Ericsson made three years ago.
So, fundamentally, both have and will be interesting tests to watch, but perhaps the fact that Ericsson was already signed to do ovals when he made his testing debut, and Grosjean's future is more uncertain, adds an extra layer of intrigue.