While Andretti Autosport's crew was celebrating Colton Herta winning the most complicated and treacherous of races on the Indianapolis road course last weekend, another group was celebrating a different team finishing 15th.
Not only did AJ Foyt Enterprises rookie Tatiana Calderon have plenty to get excited about with her best finish so far in IndyCar, her car is part of one of the best stories of this year's Indy 500.
That's because the very car she finished Saturday's race in went straight back to Foyt's shop to be changed over for the Cusick Motorsports entry that will be driven by Stefan Wilson.
While all of the other teams have had speedway-specific cars for some time, the lateness of this deal required Don Cusick, Foyt and the DragonSpeed outfit that will run the car to pull together and each bring part of the puzzle.
But with Dallara chassis and engines in short supply as the end of this IndyCar rules cycle approaches, borrowing a car was Cusick's only option even with hefty funding behind the effort.
DragonSpeed boss Elton Julian – who watched Juan Pablo Montoya turn up and win the IMSA SportsCar Championship's LMP2 class for DragonSpeed at Mid-Ohio on Sunday after crashing out of a top six at Indy the day before with McLaren – spent Sunday evening and Monday overseeing the car changeover.
The first thing was praying for the car to arrive in one piece.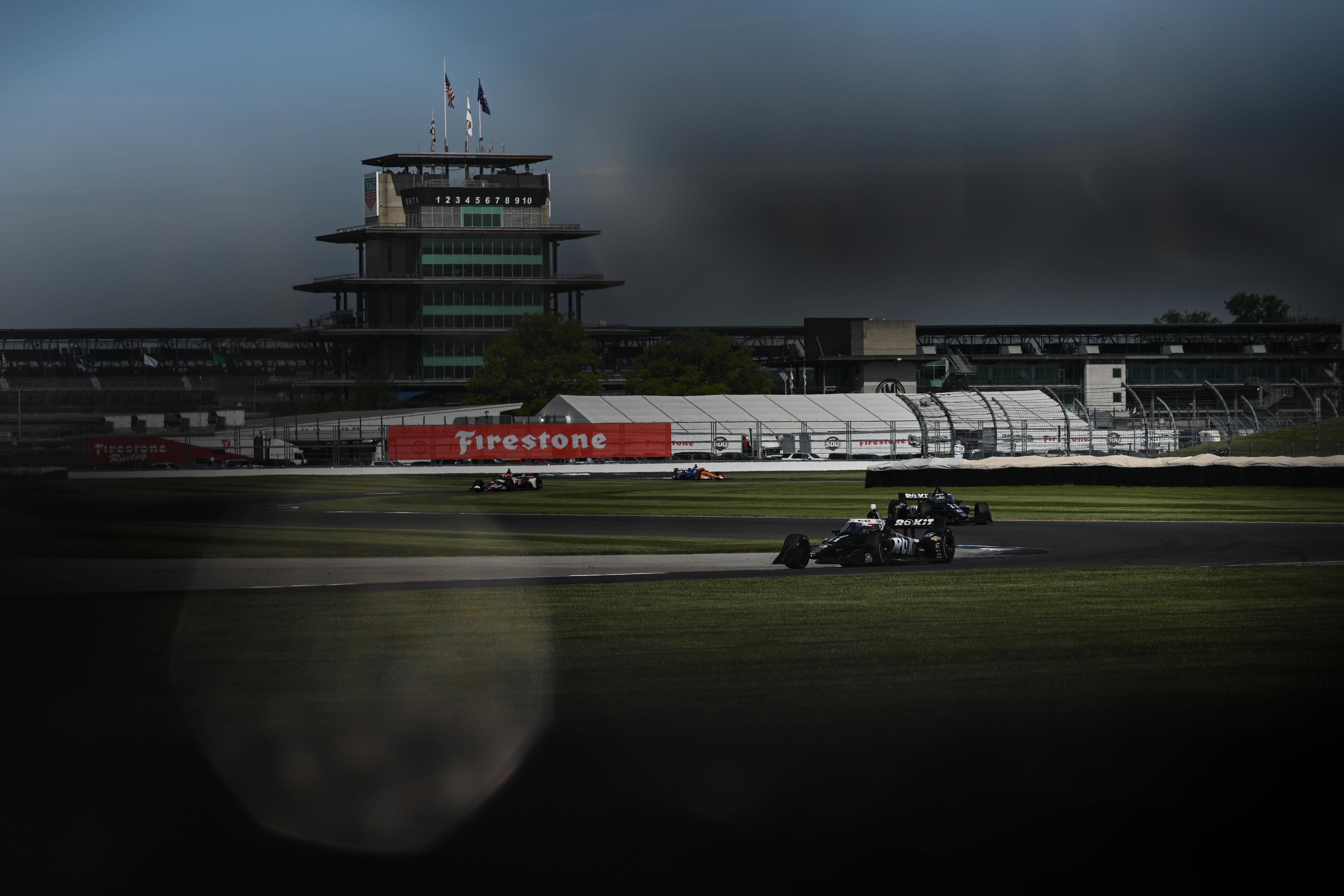 "We were sweating, it was stressful," Julian told The Race. "Apart from the fact that it was a great race to watch. The conditions…look at what happened to JPM [Montoya], he had one wiggle and took two left-side corners off the car.
"That's the sort of thing that could have really hurt us. So we dodged a massive bullet and I have to give Tatiana a lot of credit for running a really, really competitive and competent race and really being reliable enough to perform really well, it was so difficult.
"I'm really grateful that she did her best."
With the car back in one piece and Foyt going above and beyond its role of providing the chassis by prepping it, Wilson arrived on Sunday morning for a seat fit and the car, as of Monday evening, was effectively in a ready state.
While this has been presented as a Cusick Motorsport run by DragonSpeed deal, Wilson told The Race that he expects it to effectively be an extension of the Foyt team in terms of working with his 'team-mates' and the engineering and set-up development of the car over this week of practice.
"We had been at their shop on Thursday before Mid-Ohio traffic, helping build the rear end and stuff to put that on," Julian adds.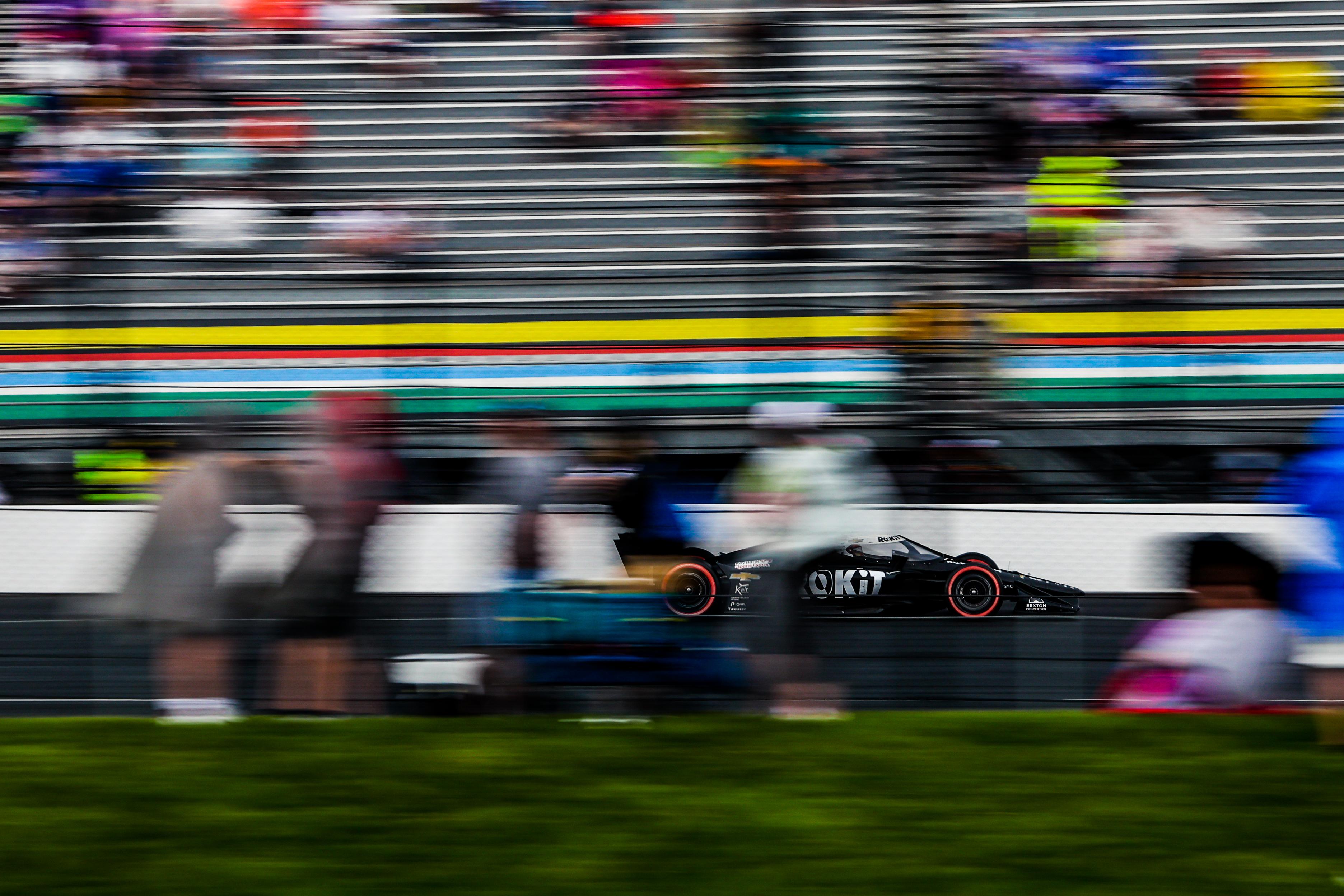 "So, we've got a bit of work done in advance and then the boys from Foyt made it a roller. We've got the engine in today [Monday] and fired it up and the gearbox. The bodywork is back on now and hopefully we'll be on the set-up pad by 10am tomorrow [Tuesday]. So it's pretty good."
It might sound like an easy task to switch a car over from road course to oval set-up, but this isn't just any oval event – this is the Indy 500.
There's teams that have been spending every month since last year's race working on something that might sound innocuous like bodywork to make the car more streamlined.
When it comes to the 500 these are the kind of touches that make the difference.
However, DragonSpeed is more concerned with the major parts of the car at the moment.
"We have a fresh engine so obviously that's different," Julian says, running The Race through the changes.
"All the bones are different, Speedway suspension, Speedway uprights, the bearings, Speedway gearbox, Speedway floor and bodywork, wings, Speedway dampers and weight jackers, It's a long list of stuff.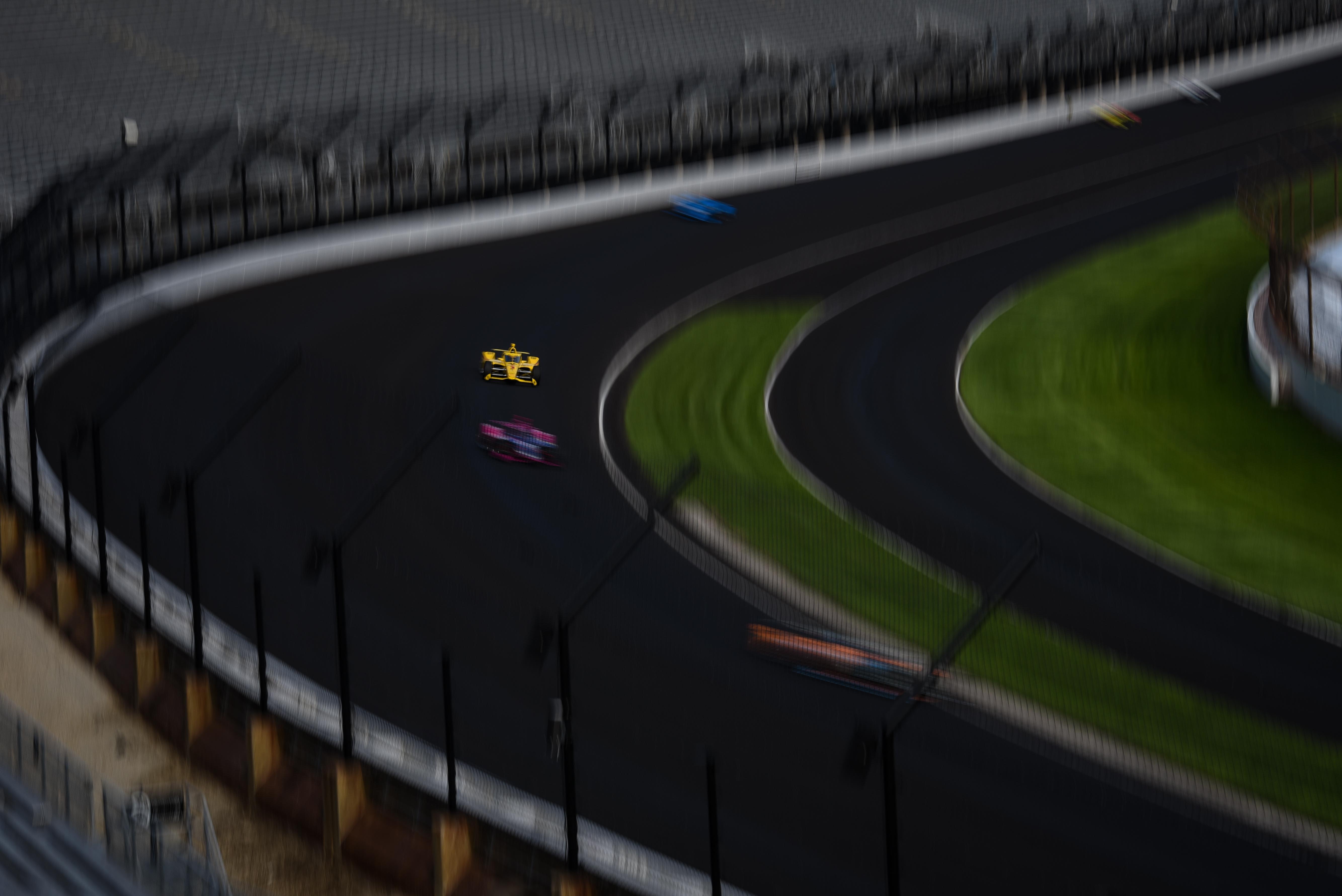 "Little things are easy, but those are the big things we have to change and then obviously trying to fit the bodywork as best you can with what we've got is a big challenge. There's pace in the body fit so we'll have to work on that during the week."
Practice started earlier on Tuesday and there are sessions on six days before the race itself, which sounds like ample time to get up to speed at Indy.
But there's an immediate and quite intricate challenge facing Julian and his crew – which is largely new from when his team last did the event in 2020 with Ben Hanley – and that's making sure they don't haemorrhage track time. And that's why having the car ready for Tuesday has been such a big win.
Using the veteran refresher properly.

@stef_wilson takes his first laps at @IMS in 2022. #INDYCAR // @CusickMSports pic.twitter.com/PNRpqbnUYY

— NTT INDYCAR SERIES (@IndyCar) May 17, 2022
"We absolutely have to because actually, what's the most treacherous thing about this event?" Asks Julian.
"It's the fact that the very first session you do is a refresher, a veteran refresher which you have to hit certain marks and do a certain amount of laps over 205mph and 215mph and so if you don't hit that mark, then you sit out the whole day, and hopefully you get a chance at the end of the day [otherwise you wait until Wednesday and try again].
"So it's pressure, but it's also what makes the event great."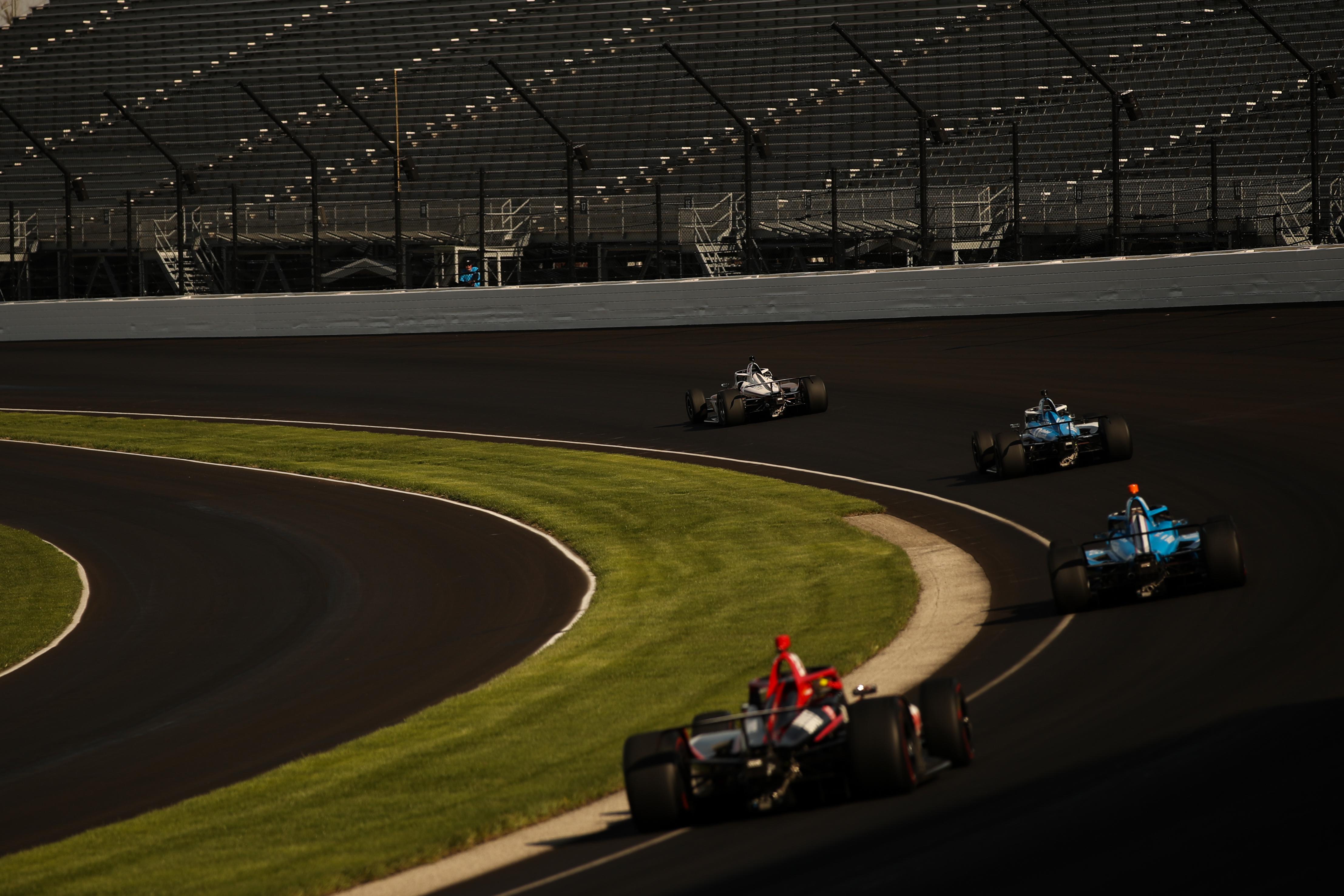 With five hours of track time after the veteran refresher on the table, it crucially looks like it will get out on track.
It's had help along the way, whether it be IndyCar's Jay Frye pulling strings to help make sure Indy had a 33rd entry, or teams pulling together to lend the smallest of items used in the garage over the next fortnight.
With the investment everybody has made in this team, it will have a lot of people rooting for it throughout the next fortnight, beginning with Tuesday's track debut.
And just ensuring it's making its track debut today is already a huge achievement given the path to get here.