IndyCar's 'off-season' hasn't been short of big stories, but it's hard not to spend this period getting excited for what might be ahead.
On The Race IndyCar Podcast, hosts Jack Benyon and JR Hildebrand recently discussed five topics they are looking forward to following in 2023 on a recent episode, which you can listen to in full below.
Each topic raises plenty of talking points, so drop into the comments to let us know what you think of the discussion surrounding these areas of intrigue and let us know any other topics you're looking forward to in this New Year.
M
c

LAREN'S STEPS TOWARDS GREATNESS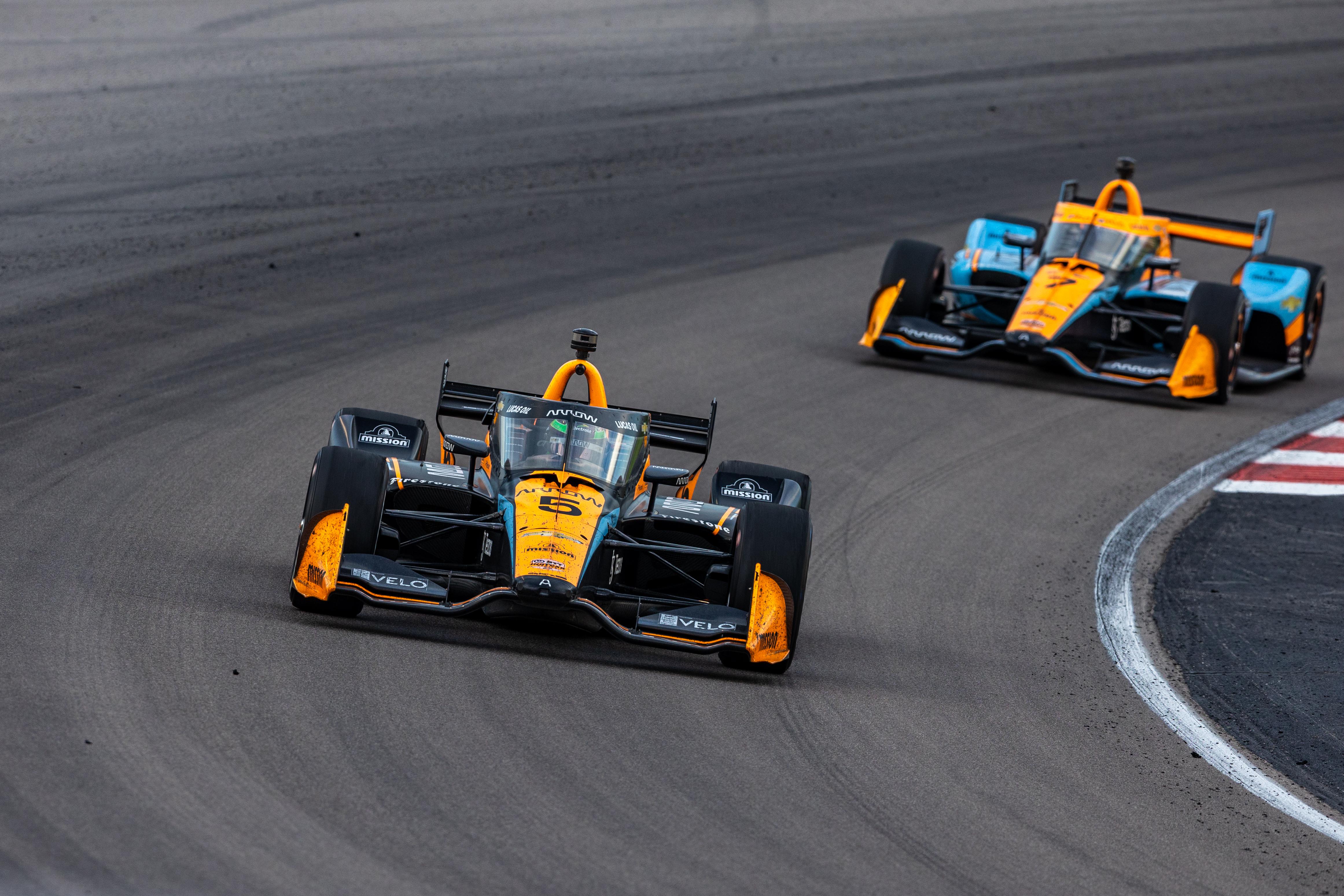 Over its three years in IndyCar ownership, McLaren has steadily invested in its IndyCar team but never tried to change too much. Entering the fourth season of this partnership you have to wonder if it is finally ready to benefit from this approach and win a championship and/or an Indianapolis 500.
Having signed Alexander Rossi, the team expands to three full-time cars for the first time, which should provide more data on race weekends and help it to get that bit closer to main rivals Chip Ganassi Racing and Team Penske.
With a new team boss in ex-F1 engineer Gavin Ward, a new leadership structure and an off-season to focus on improving its car – which was already much easier to drive in 2022 than it was the year before – there are plenty of signs that McLaren driver Pato O'Ward at least can go from outside contender to serious title threat.
And in terms of the Indy 500, McLaren has added previous winners Rossi and Tony Kanaan to the drivers that finished second (O'Ward) and fourth (Felix Rosenqvist) last year.
"You've got a pretty stacked group of guys in this exact car, the spec of the car, engine, chassis, aero, all of that stuff is exactly the same," says Hildebrand.
"So you've got to figure just from those results, that this is a group of drivers that has a pretty good handle on what this package is.
"With Arrow McLaren being basically the biggest threat to Ganassi by the end of the races last year, I think a lot of it comes down to: does Chevy gain a little bit more? It definitely made a gain from '21 to '22. Do they make another gain relative to Honda, '22 to '23?
"Does Ganassi continue their dominance here, or does Arrow McLaren, as a team, find some ways to chip into that?
"Although Pato was definitely in the mix at the end of the race last year, it was not really on even footing to where the Ganassis were and if Alex [Palou] and Scott [Dixon] hadn't had their issues I think you'd have just had a 1-2-3 Ganassi finish basically."
There's no doubt McLaren is a fascinating proposition for 2022 and whether it can continue to rise and rival the IndyCar big guns will be a constant theme in the 2023 season.
With Penske saying Chevy's drivability upgrade was the biggest reason it won more than half the races this year, and with O'Ward qualifying in the top six on every road course, even a small gain should catapult Arrow McLaren forwards.
PALOU & THE TEAM THAT SUED HIM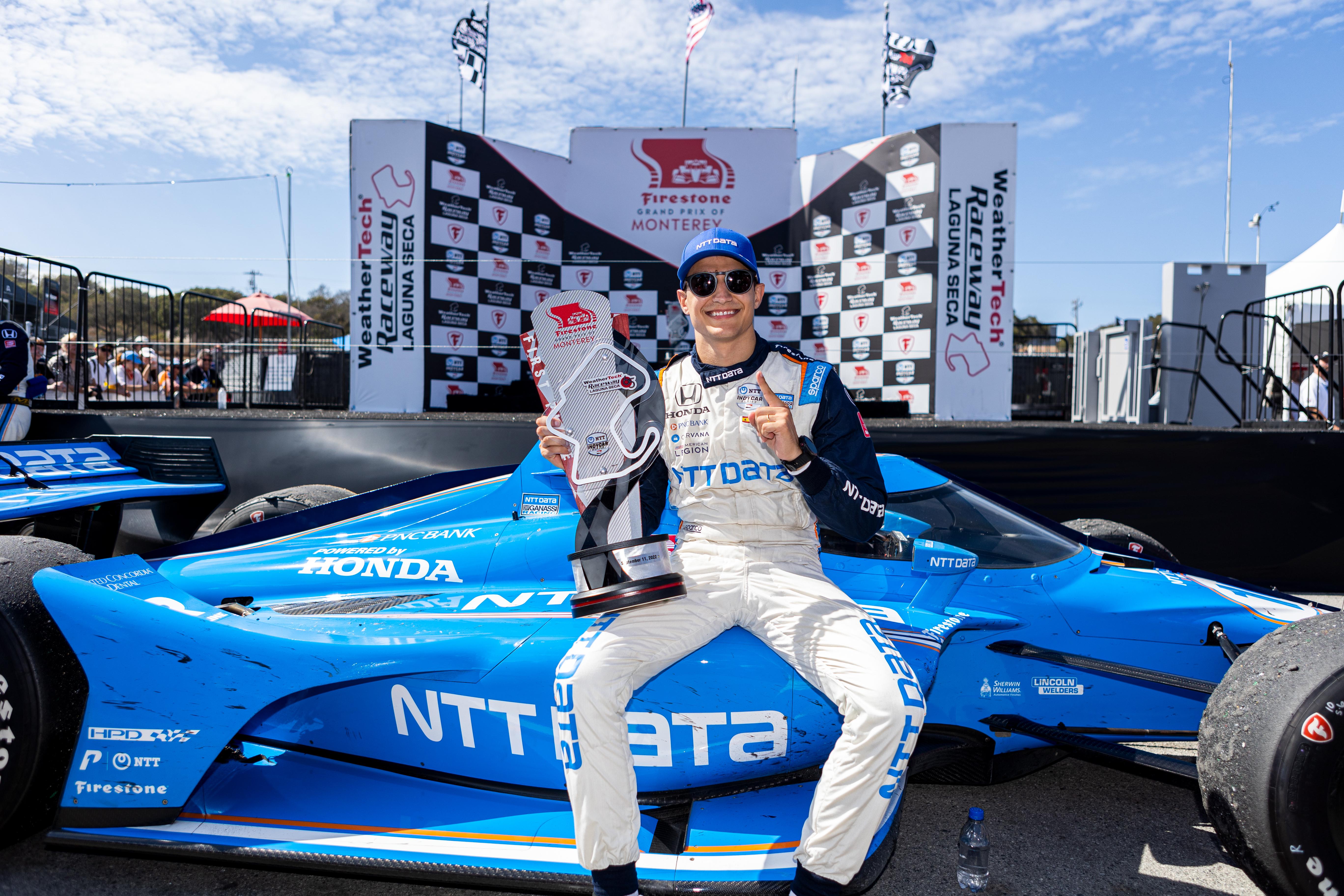 It's hard to see how 2023 is going to be anything but difficult for the driver who was sued by his own team in 2022.
With many believing Palou will leave Ganassi to join McLaren at the end of 2023, it creates a fascinating set of scenarios to play out.
"There was an extraordinary amount of resilience that was shown through that whole process and sort of mental strength, to continue to produce results," adds Hildebrand, referring to the lawsuit and the disruption that was already caused in 2022.
"But sometimes in these situations, you kind of wonder like, everybody had to just like fight like hell to get through all that.
"Now we're at the end of the season, is there a bit of that serotonin dump that happens?
"And this is actually just going to end at the end of next year, even though we've gone through all of this. What mindset does that put people in?
"I think Alex is going to just show up and do his thing.
"We probably won't see anything different than we're used to because that just seems like that's how he is and so maybe that's what you'll get from this entire squad.
"But when you know the end is coming this far in advance, it can be a lot to unpack and kind of make sure at every step of the way that everybody's on the same page."
Even if people anticipate a struggle, it's not outrageous to suggest the opposite, that what Palou went through – arguably something unlike any other driver has gone through before – might have made the 2021 champion even stronger mentally, an area he was already seemingly bulletproof in.
Even if you aren't excited by the prospect of this post-lawsuit dynamic between Palou and Ganassi, the impact Palou will have on the 2024 silly season will almost certainly be a well-trodden path of gossip over the year.
HOW MUCH BETTER WILL M
c

LAUGHLIN GET?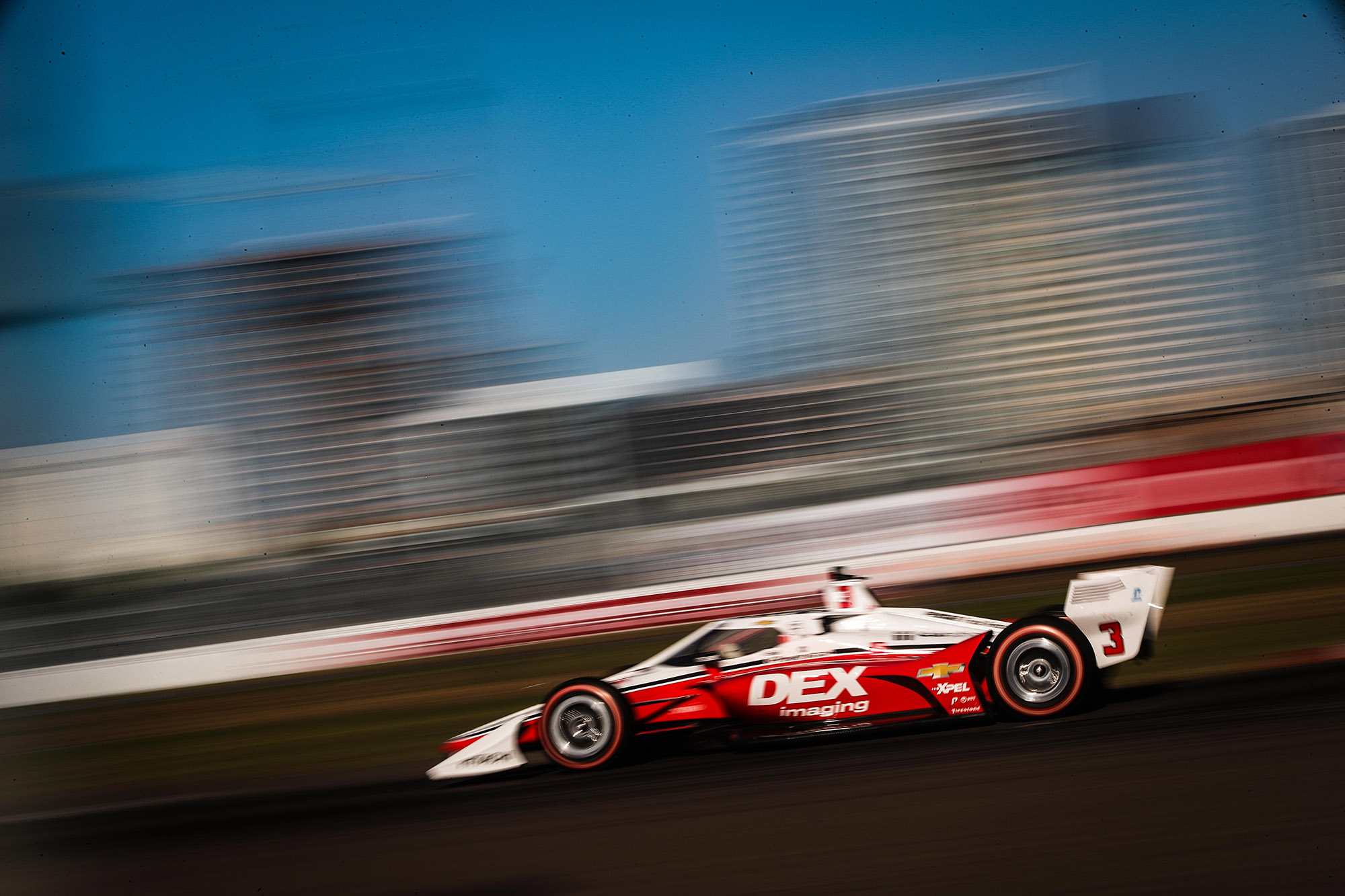 McLaughlin's an interesting case for 2023. After a rookie year which was his first in single-seaters since his early teens, the Supercars dominator delivered three IndyCar victories and was a title contender in his sophomore season.
There's little doubt in anyone's mind that the combination of McLaughlin and Penske is a multiple-title winning partnership in waiting.
Perhaps the biggest question is if his poor mid-season run of form, which bred mistakes and in-race difficulties, is something that shows there are still weaknesses there, or something that has made him a more complete and therefore tougher proposition for his rivals in the future.
"I don't think Scott's totally bulletproof," says Hildebrand, a huge admirer of McLaughlin and what he's achieved so far.
"But what we've seen from him so far is that he's taken everything that he's gone through in a very short period of time and been able to repackage that in a way that he can go out and find pretty immediate success by evolving a little bit.
"That's kind of what I expect to see from him this upcoming season."
Something else to consider in McLaughlin's potential results is whether Penske can maintain the advantage it had over the field in 2022. Perhaps McLaren – a fellow Chevrolet-powered team – is the biggest threat, although no doubt the Honda-engined Ganassi cars will be knocking on the door.
EXTRA MOTIVATION FOR CHEVY & HONDA?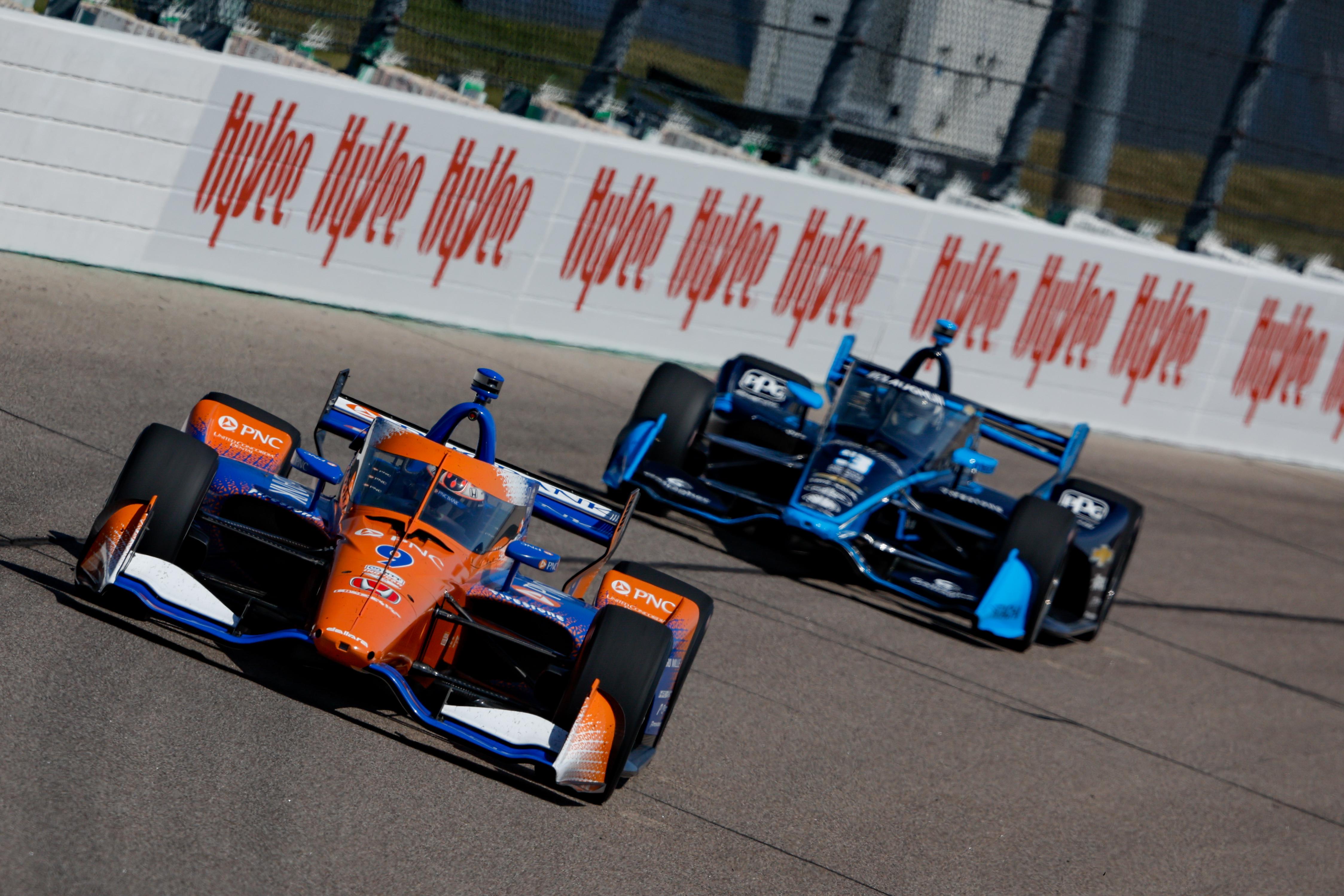 Chevrolet did the unthinkable in 2022 and, 10 years into the current rules cycle, overturned four consecutive seasons of defeat to Honda with a drivability upgrade which thrilled its teams and drivers. It won 11 of 17 races!
With the current engine getting a hybrid addition in 2024, year 11 will be the final one of this rules cycle. The question is, does that provide either manufacturer with extra motivation to end on a high?
Hildebrand reckons both marques are under so much pressure as it is that there's no need for any extra motivation, but looming hybrid programmes in sportscars (under the Cadillac and Acura respectively) will have had a significant impact on the time each manufacturer has.
"Maybe the greater perspective that I can lend here is just both of these manufacturers are in really deep water basically with all of this stuff going on because some of the things that are outside of IndyCar affect both of them and it's a lot of problem-solving and a lot of fires being put out and a lot of things getting figured out," says Hildebrand.
CAN ANDRETTI REBOUND OR REBUILD?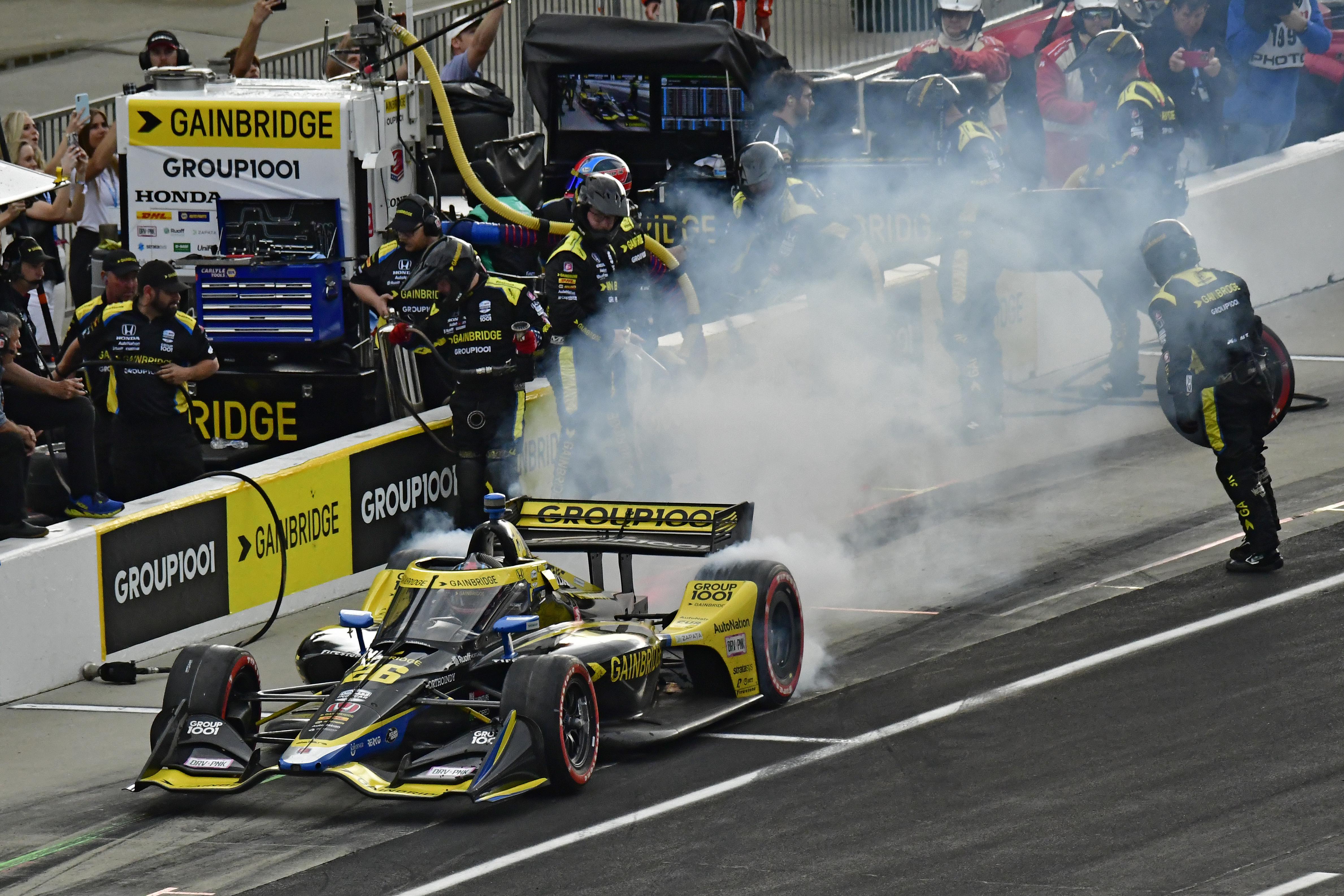 Andretti hasn't won an IndyCar title in 10 years or an Indy 500 since 2017. And in 2023, the youthful Colton Herta (who is still only 22) will have the most IndyCar experience of its line-up after Rossi's exit.
Having Herta lead the team is no problem in terms of looking for speed but asking him to help lead the team's quest for a title is a lot for such a young driver, who should be focused on his own quest for consistency.
The outgoing Rossi flagged that Andretti isn't as structured as some of the European teams (or Penske) that he has worked with in the past.
"The series has evolved," says Hildebrand.
"Even from just the absolute chaos that was going on at Ganassi how they managed to still have three guys fighting for the championship at the end of all that and had four drivers in contention to win the Indy 500…
"They're still managing to just power through all of this stuff out of brute force – you can't do that without a really clear management, communication structure, engineering structure, all of these things to be able to tune out the noise and get on with it.
"It just feels like Andretti maybe doesn't quite have that."
Andretti has speed in its cars and is almost unstoppable when it's on form, but its recent IndyCar results speak for themselves. It has to find a way to get more consistent, and do it with a void of IndyCar experience within its driving line-up.