In light of McLaren handing Alex Palou a reserve role for the 2023 Formula 1 season, here's Scott Mitchell-Malm's verdict after Palou completed his maiden F1 practice session in Austin earlier this year. 
IndyCar star Alex Palou was restrained on his official Formula 1 debut with McLaren in practice at the United States Grand Prix. In his words, "the target was not to shine".
The 2021 IndyCar champion, who races for Chip Ganassi Racing in the US series despite McLaren's best efforts to change that for next year, made his F1 appearance as part of McLaren's obligation to field a rookie in two FP1 sessions.
Palou has driven the 2021 McLaren in private but as an active, frontrunning IndyCar driver the prospect of seeing how he fared against the F1 regulars was extremely interesting.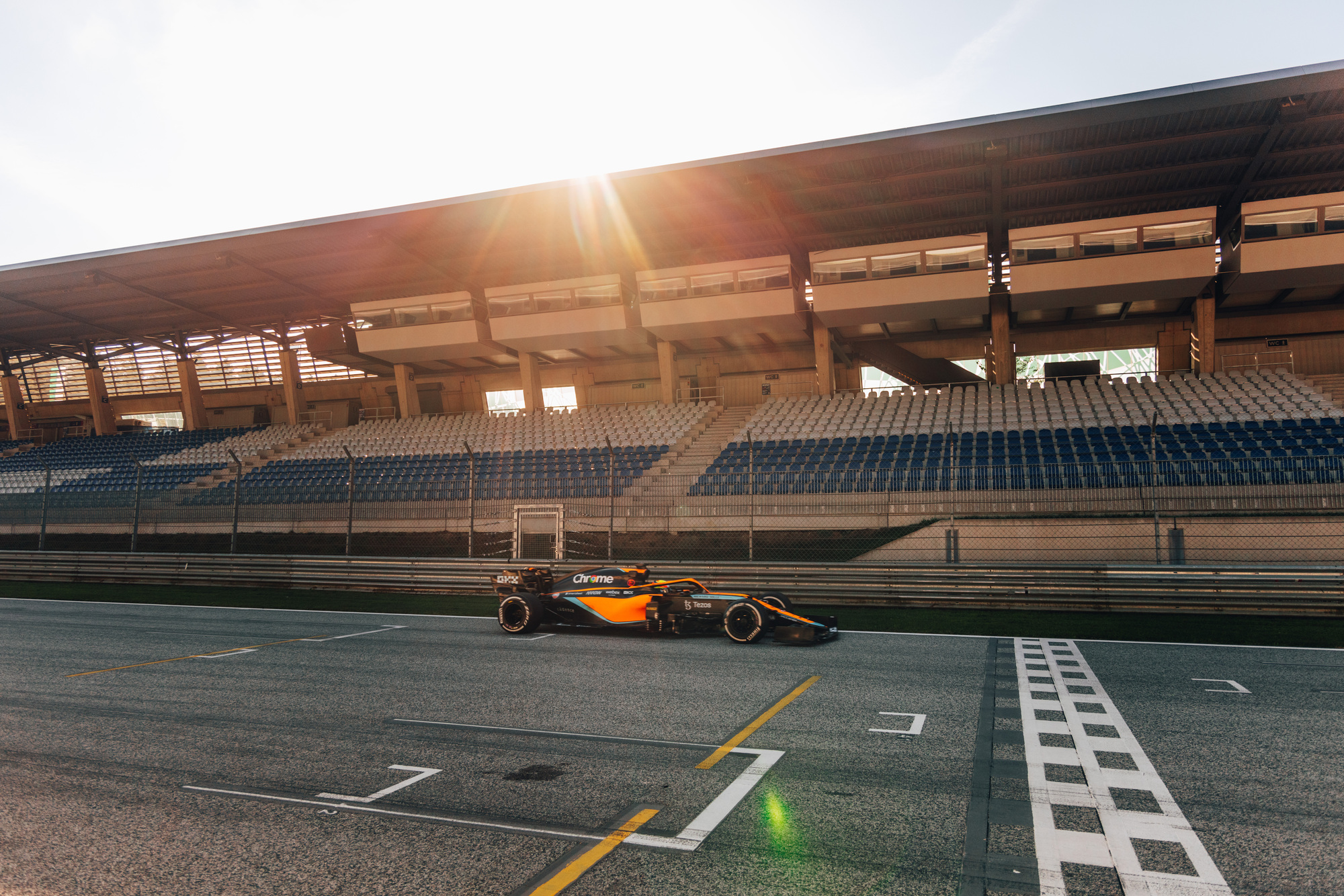 The headline numbers will do him (and IndyCar) a disservice: he finished 17th on the leaderboard, three seconds off the pace and two seconds off team-mate Lando Norris.
This was because Palou spent the entirety of FP1 on the medium tyres. He did not follow Norris onto softs at the end. Even though he had desires for that, Palou was "100% happy" with the plan that had been devised before the session to make sure McLaren maximised the useful information it got, kept expectations to a minimum, and reduced the risk of Palou overreaching and damaging the car before Daniel Ricciardo took it back for FP2.
"I completely understand the target of the session was not to shine and to be like, 'Hey, this is the time that we can post'," says Palou.
"It was more to save some tyres for Daniel, because that's going to help him now. He lost an hour, so that's going to help him and that's going to help the team.
"I obviously pushed the engineers: 'Come on, give me another tyre, you're not paying for it so just give me another one!'
"But obviously, I understand everything behind. I would do the same if I was in their position."
We still have an idea of how Palou fared, though. We just need to dig deeper than the headline times.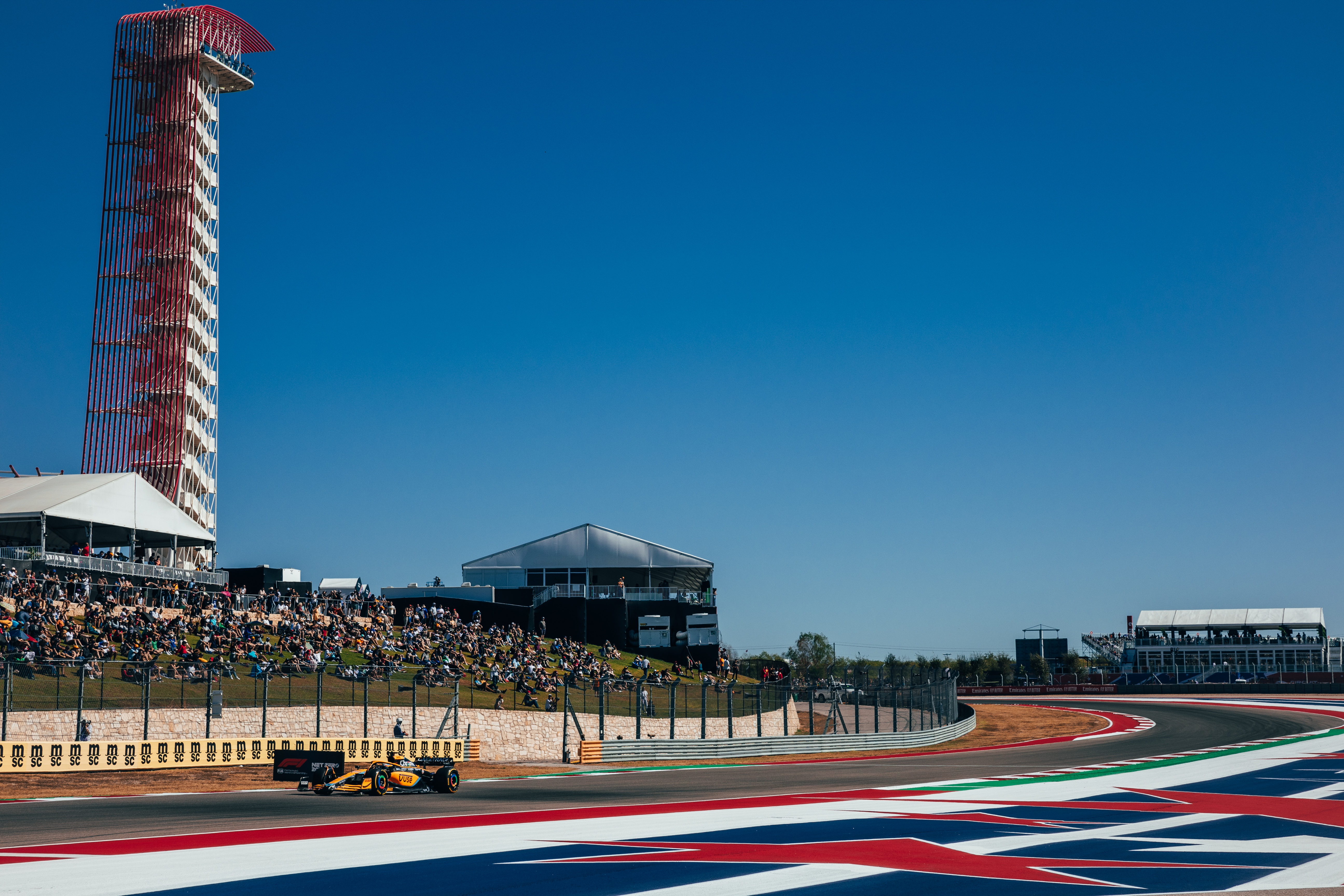 Where a comparison can be made between Palou and Norris, at least tentatively, is from the second runs, when both were on medium tyres. Palou's lap, a 1m39.911s, was 0.256s slower than Norris's 1m39.655s. This was well thought of by McLaren given it was Palou's first time in the 2022 car.
Two notable trends stood out across their laps – Palou braking slightly later in heavy braking zones, but also losing most of his time in medium- and high-speed corners.
The braking was a trait McLaren had to keep trying to coax him out of through the session. Palou was braking too late so his initial pressure was too high and inducing locking. He was hitting around 130bar of pressure, with McLaren instructing him to aim for 100.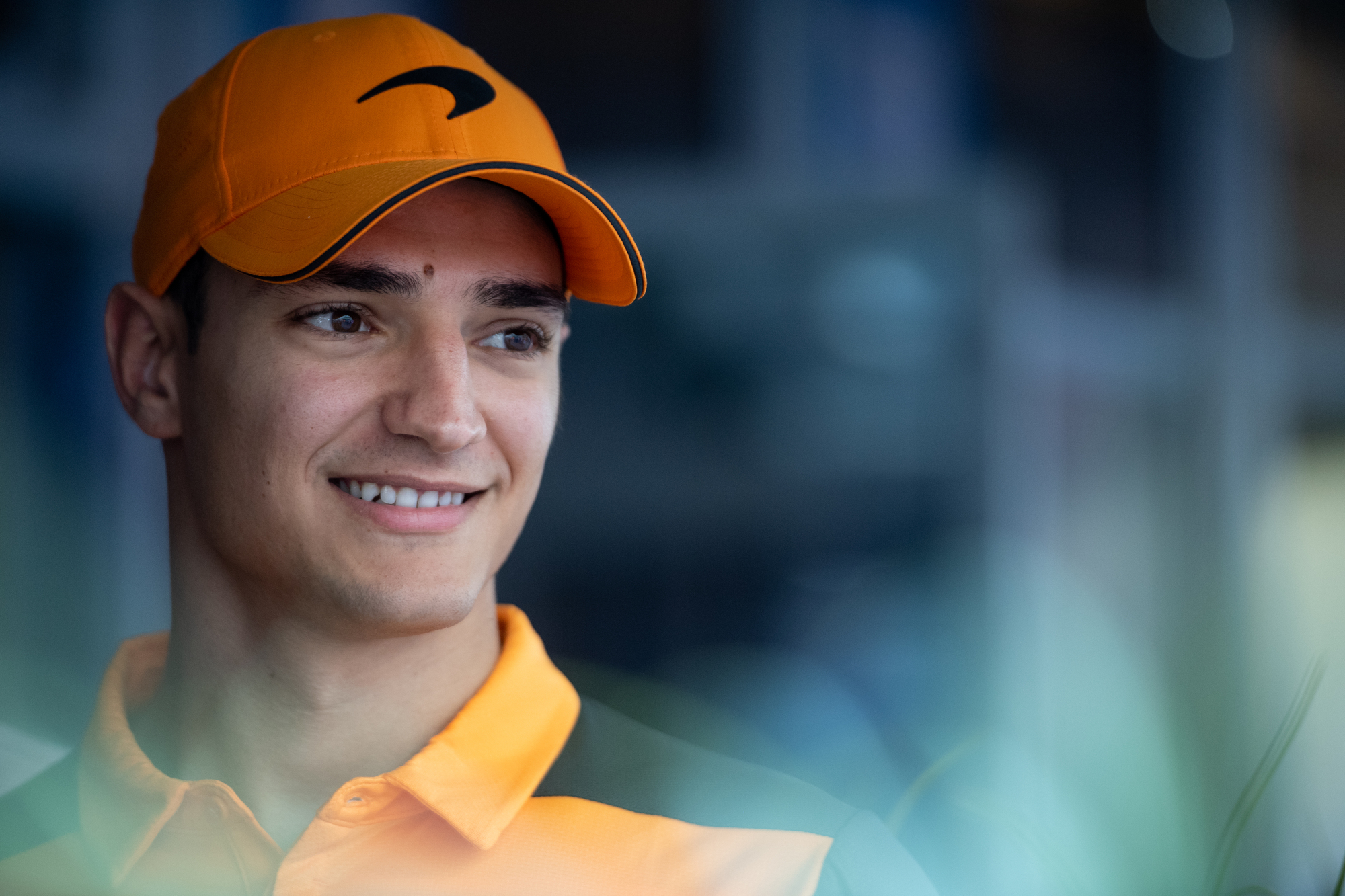 "That was an issue we had," Palou says. "But I just felt that the car was capable of so much that I just overshot in places, which I think it's good. It's better to overshoot, and then back it off.
"If you only have an hour, and I knew we only had a set of tyres, I had to do everything in two laps. I couldn't wait a lot. So that's probably why."
Palou's confidence on the brakes helped him be competitive at low speed. Though he found Turn 11 tricky, because gusts of wind were unsettling the car, on their best medium-tyre laps Palou was actually slightly faster than Norris overall from the run to Turn 11 all the way to the penultimate corner.
This was mainly down to Palou gaining time through a different approach to the slow Turn 15 left-hander, as he scrubbed off much more speed – around 5mph lower minimum speed than Norris – in favour of a much better exit, an advantage he carried all the way to and through the triple-apex Turn 16-18 right-handers.
Then, though, Norris was much quicker through the final two corners. Palou's minimum speed was around 5mph lower in both, and though he came off the final corner faster he lost too much mid-corner. Palou seemed particularly unhappy with his run through the penultimate corner, which is the (much) faster of the two.
"The last two corners, I lacked a little bit – especially the second to last one," he says.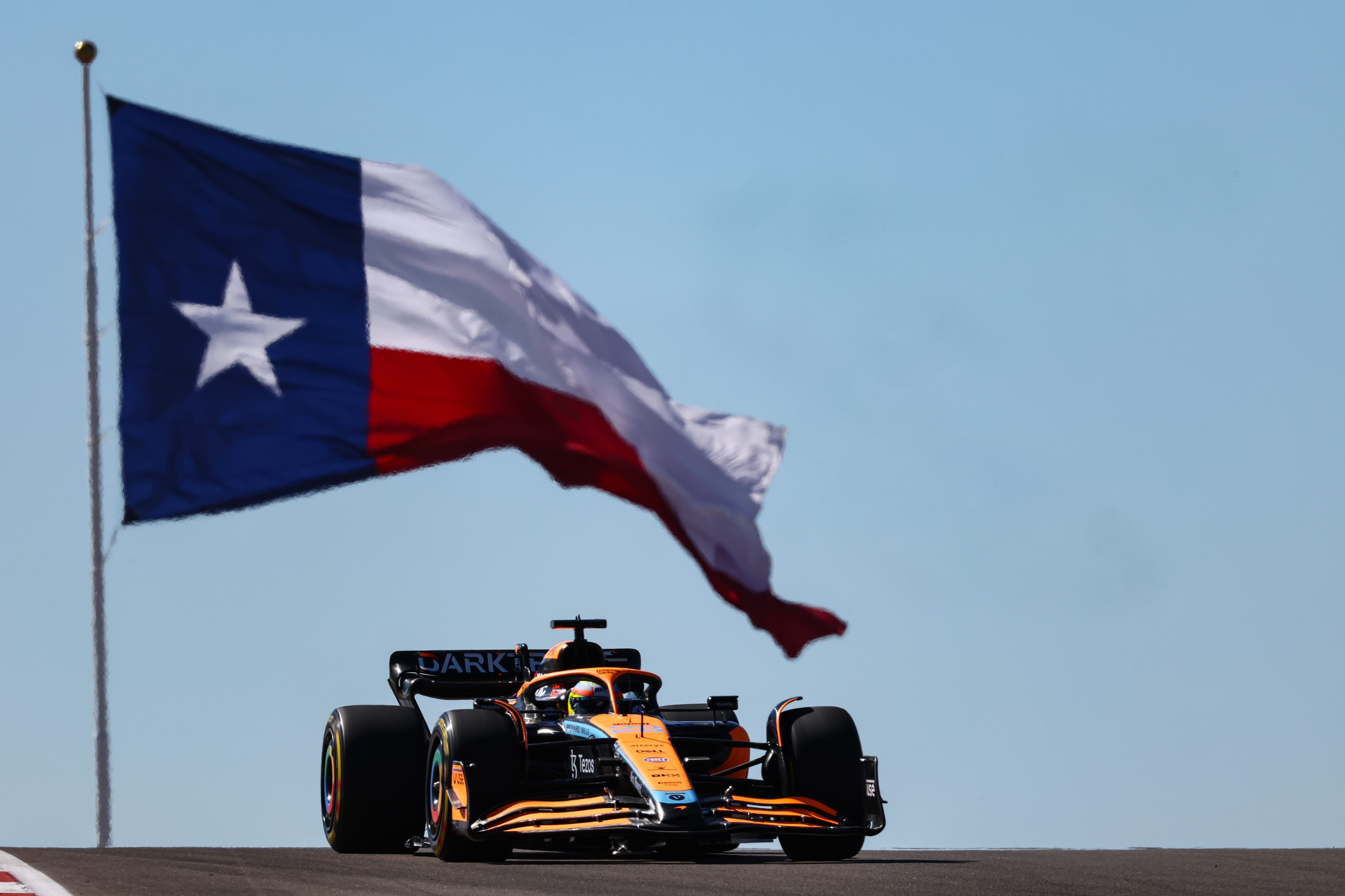 "But the car could do a lot more than I thought. It was not confidence, it was that I couldn't believe how fast I could go with the car."
This tallied with a relative weakness earlier in the lap, when Palou needed a confidence dab on the brakes through the first sweeping corners in the first sector whereas Norris managed the initial change of direction with bigger lifts, giving him a 14mph speed advantage at that part of the corner.
The nature of that section means different entry speeds lead to different runs through the corner – big differences in minimum speeds at different points, and also throttle usage – but Norris had a net benefit overall with his faster entry.
We *think* @AlexPalou enjoyed that one! 😁#USGP #F1 pic.twitter.com/SvWFEGXK6v

— Formula 1 (@F1) October 21, 2022
Norris also used a lower gear in the final right at the end of that sequence, giving him a higher minimum speed.
It was entirely in line with one driver who is very in-tune with the 2022 McLaren and another driving it for the very first time. Palou saw it quite simply: the slow-speed stuff was easier to get on top of quickly, the high-speed he could have done with more laps.
"I trusted the car 100% but the car was capable of doing more than I thought it was!" he says.
"I went through sector one and I felt like, 'Man the car likes it, it's not like he's saying oh no, I'm on the limit'.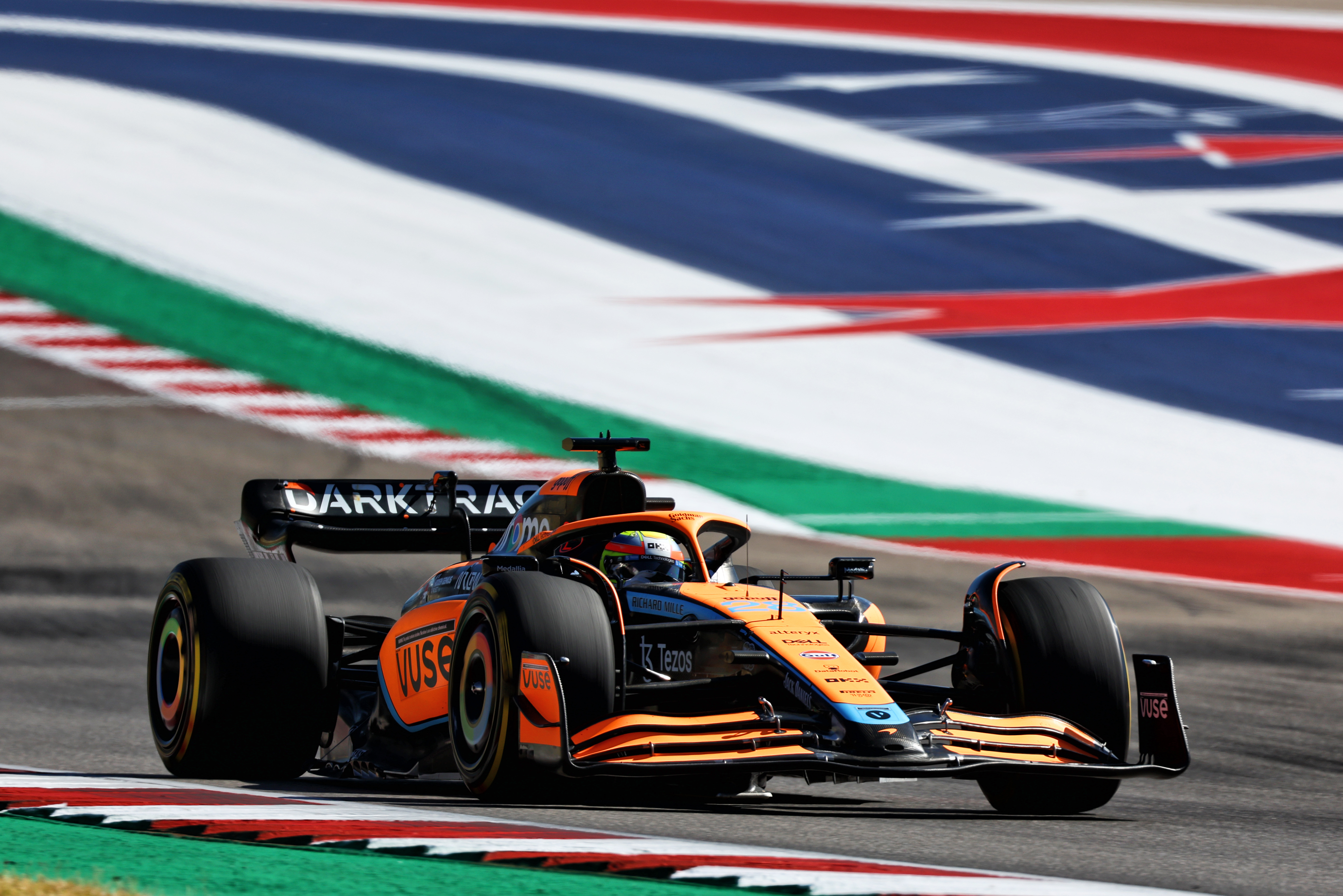 "So, I started pushing more. It's true that on the slow corners I was quite strong. But I think it's easy to get more confidence there."
Palou's fastest lap in FP1 came on lap eight of 21. But this was because he stayed on the same set of mediums and unsurprisingly his improvements were masked by losing the peak of the tyre. There is no doubt he'd have found chunks of time even on a new set of mediums, let alone being let loose on the softs.
There will be no second Friday opportunity in the 2022 McLaren to build on this, as fellow IndyCar race winner Pato O'Ward steps in for Abu Dhabi. But it may yet be possible to return for the post-season test in Abu Dhabi.
And though Palou will remain a Ganassi driver in IndyCar, his deal does allow an F1 testing programme with McLaren to continue. So, this is unlikely to be the last we see of him in F1.
Whether there is a chance of anything serious arising in the future is another matter. It is certainly not Palou's immediate priority.
Whatever happens, he can be proud that the early evidence of this appearance, and some whispers of what McLaren saw in his private running in the 2021 car, suggests what those who know Palou have suspected all along – that he would be perfectly capable of grasping an opportunity in F1.
"I still smile in IndyCar, maybe not the same, but I would still smile a lot – probably today, it's a little bit more, it's double," he says when asked if F1 remains the ultimate dream.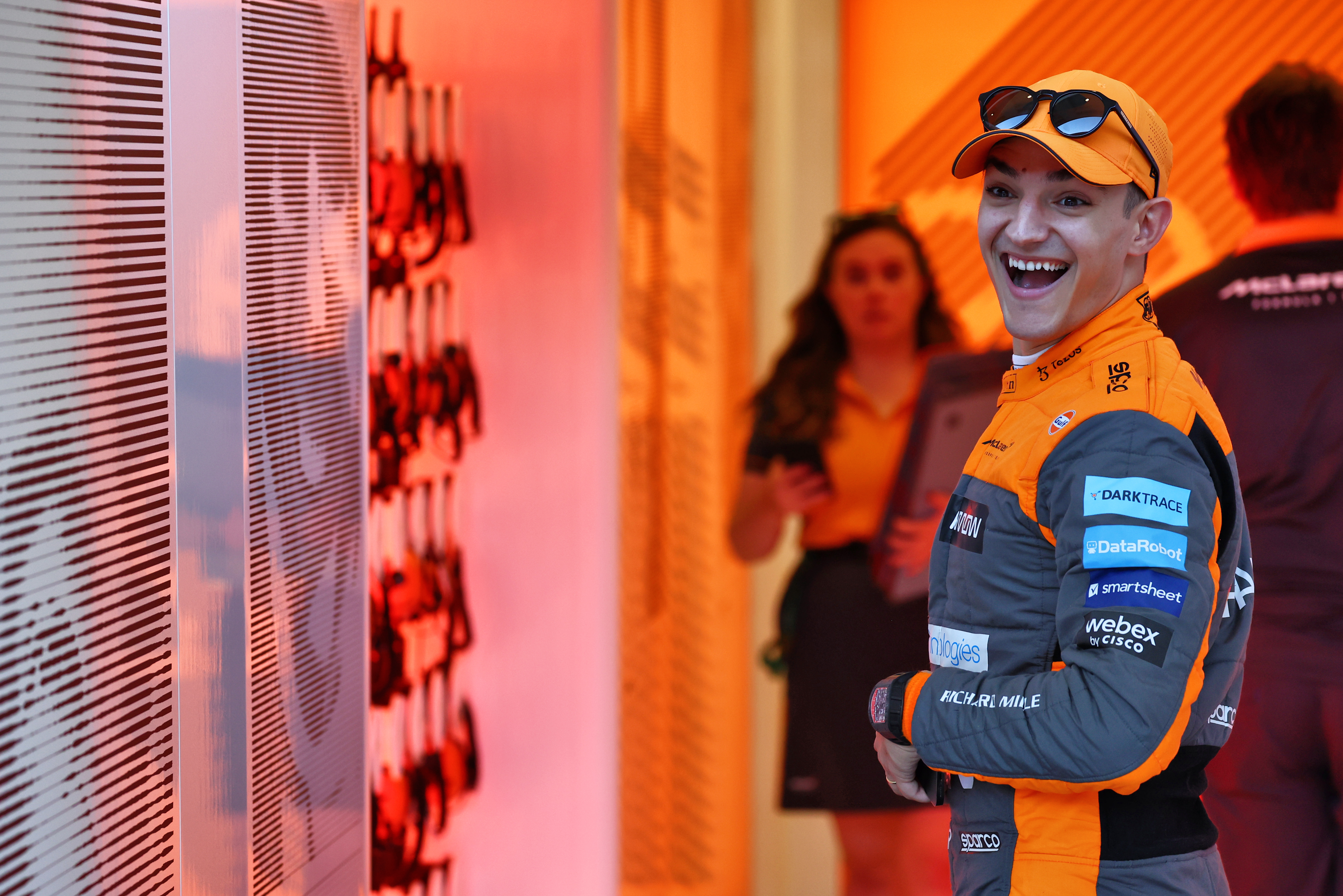 "As a racing driver that likes motorsport, F1 is where you want to go.
"Throughout my career, I realised that F1 was not a place I could really achieve. And I went through IndyCar and we achieved that.
"Funnily enough, getting that IndyCar championship gave me the opportunity to be here today. I take it, I embrace every single second of it.
"I'm not chasing it [an F1 opportunity]. If somebody gives me a ride, I'll drive it. That's the ultimate dream. But it's not that I'm focused [on it].
"I have a career in IndyCar, we've been successful. And I want to get as many championships as possible.
"But yeah, if there's a car, I'll drive it!"