McLaren's 2022 season marked a statistical regression and was a disappointment for the team that impressed most in Formula 1's midfield in recent years.
Instead of using the new technical regulations to chip away further at the gap to F1's three biggest teams, McLaren fell to fifth in the championship behind Alpine.
Every major metric was down compared to 2021: no wins, no poles, only one podium instead of five, and a huge slump in points from 275 to 159, which was even worse than McLaren managed in the shorter, COVID-hit 2020 season and barely better than its 2019 tally.
M
c

Laren's dip
| | | | | | |
| --- | --- | --- | --- | --- | --- |
| | 2018 | 2019 | 2020 | 2021 | 2022 |
| Points | 62 | 145 | 202 | 275 | 159 |
| Points per race | 2.9 | 6.9 | 11.8 | 12.5 | 7.2 |
| Podiums | 0 | 1 | 2 | 5 | 1 |
| Wins | 0 | 0 | 0 | 1 | 0 |
| Championship | 6 | 4 | 3 | 4 | 5 |
There are a few mitigating factors, like Ferrari's 2020-2021 slump giving McLaren a bigger opportunity in the intervening years, Alpine finally restoring the Renault works team to where it should be, by rights, given its size and infrastructure, and even the temptation to pin the blame on an underperforming Daniel Ricciardo.
However, as a team, McLaren under-delivered and did not achieve its own goals this year. And 2022 was, in many ways, a failure.
What McLaren learned has key figures within the team convinced it was still a very important season, though.
"I look at it from a lot of different angles," departing team principal Andreas Seidl told The Race in November.
"It started quite challenging for us with the brake issues we were facing in Bahrain. And ultimately, the performance of the car not being where we wanted to be at the start of this new era in Formula 1, put us quite on the backfoot going into the season.
"It was a new experience for us as a team, because after the sun was shining for three years after continuous progress, that was the first time really where we experienced such a challenge after all the changes we have applied to the team in 2019.
"From Bahrain onwards, where we pretty much run at the back of the field, I think a lot of positive things happened."
'NOT A FUN LEARNING EXPERIENCE'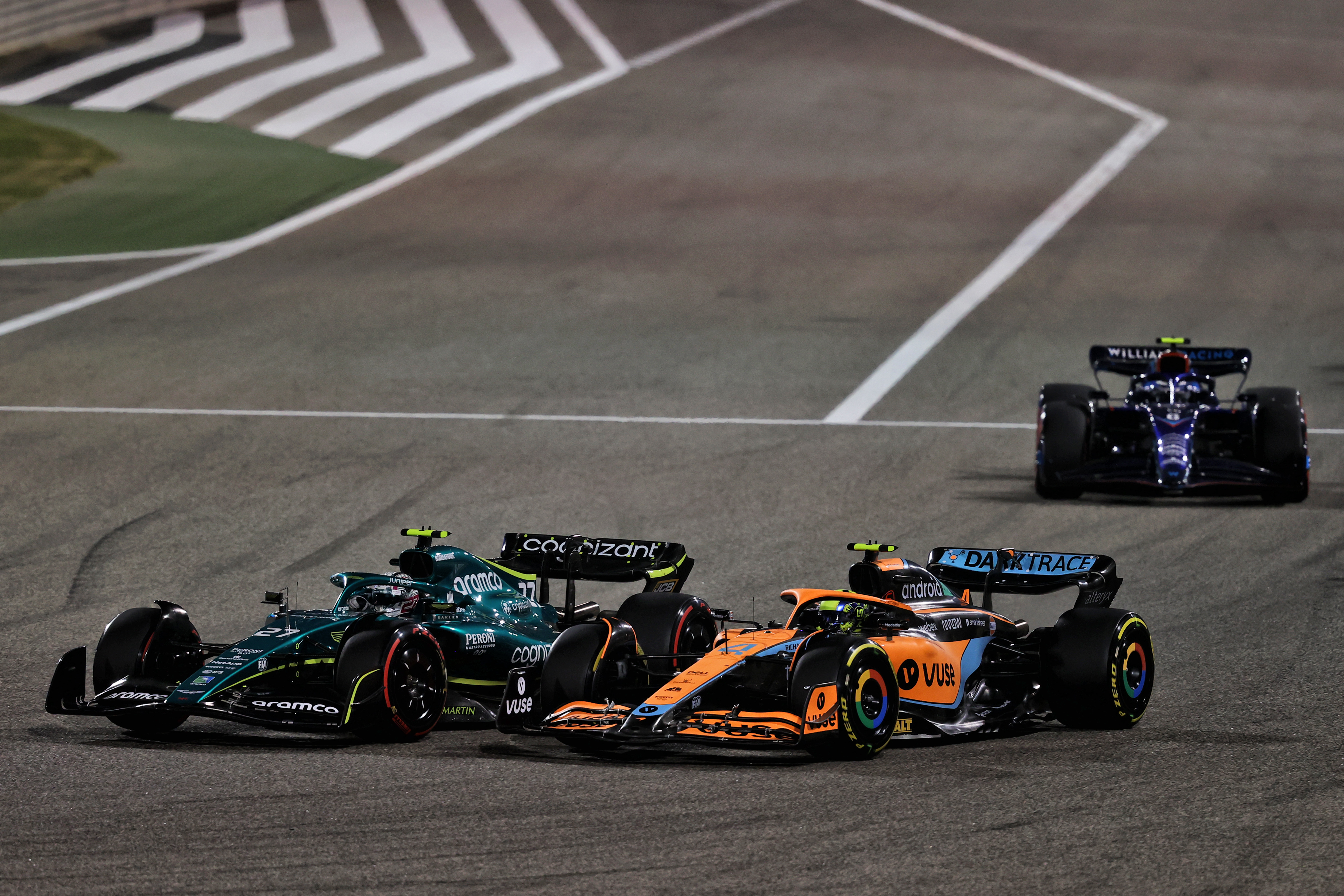 More than once in 2022, Seidl referenced the challenge McLaren faced after years when the "sun was always shining".
He drew a contrast between the obvious upwards trajectory of the team under his leadership since 2019 and a poor start to the 2022 season that looked particularly problematic at the Bahrain opener.
There, McLaren never looked like troubling the points finishers. CEO Zak Brown even thought there was a 50% chance neither car would finish the grand prix, such were the brake reliability problems that afflicted the team in the Bahrain test.
This put McLaren on the back foot in a big way. It wasn't that the team just suffered its first obvious competitive dip in four years. It was that there was some aggressive short-term firefighting to do as well as it could to develop its way out of trouble.
"I was very happy to see that, as a team, we could actually deal with the challenge," says Seidl.
"We didn't end up blaming each other, in wasting energy by discussing too much how this could happen.
"We just switched straight away the focus of everyone within the entire team: Let's get out of the situation as quickly as possible, applying the organisation, the structure, the culture we have put in place in the last three years."
That represented a big test of something Seidl and Brown have had to work hard to address internally at McLaren, which is the blame culture that was prevalent through its 2010s malaise.
This was the first time McLaren's new leadership team and its way of working was properly stress-tested. Brown would rather have avoided that but views it as a beneficial experience in hindsight.
"You've got to trust the people that you've brought on board," he says.
"You need to do a debrief on how we got to where we were. At that moment [in Bahrain] would have been the wrong time, because it is a race against time, so what are we going to do to fix this problem?
"Then you go back and look at how we got there and learn from it. I say around the factory, mistakes are OK, just don't make the same one twice. Because you learn from mistakes, and you can learn as much from what has gone wrong as what has gone right.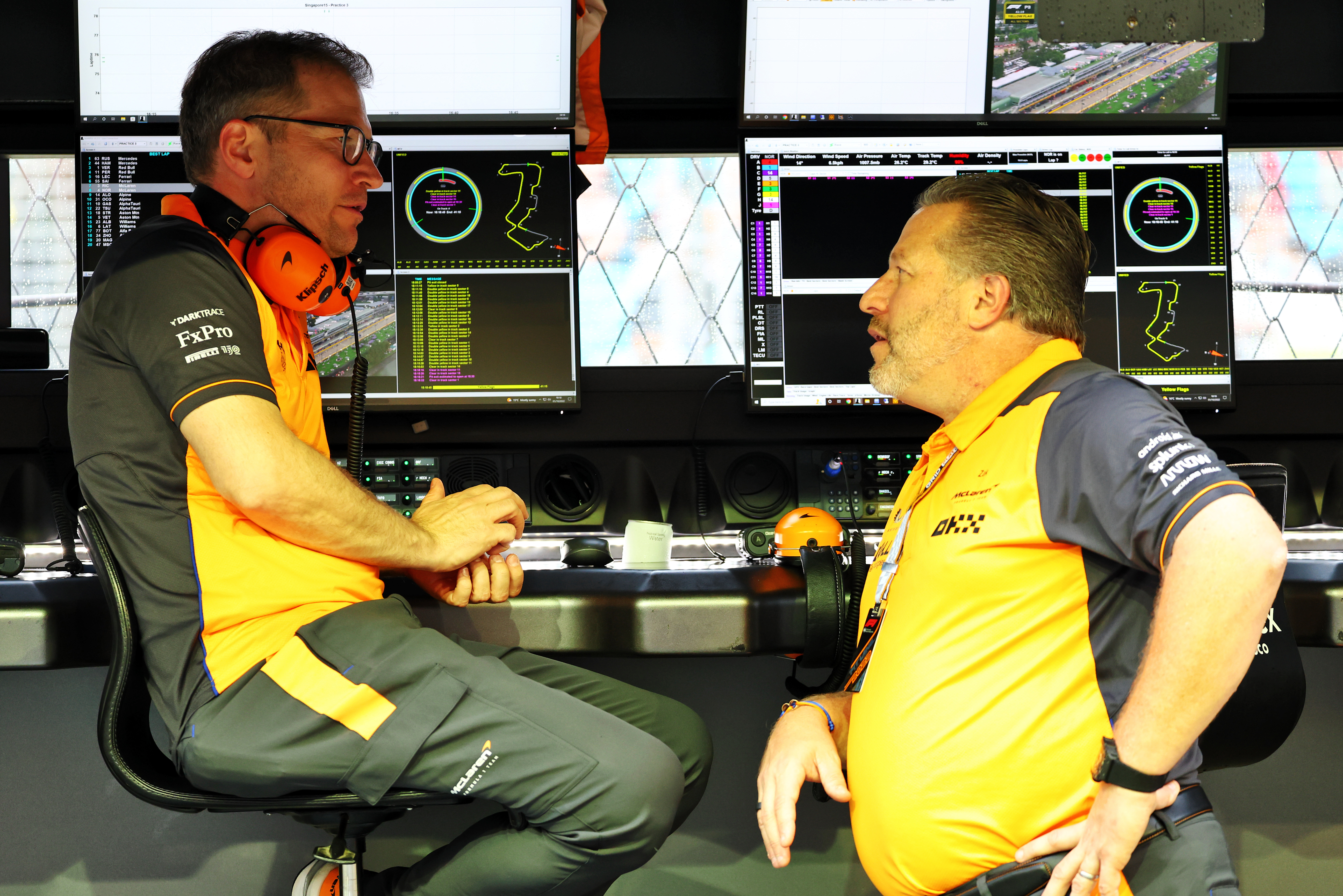 "We don't have a blame culture [anymore]. How did this happen? Where did we go wrong? And let's learn from it, to make sure we don't replicate it again.
"It's not a fun learning experience. But it's a learning experience and an important one.
"I think we've got the culture where everyone came together and we identified how it happened, what went wrong. And we're a team, as you can imagine, there's not one person responsible for everything. Everything's a team effort.
"What was really nice to see was everyone coming together to identify what we collectively, what did we learn, what would 'we' do differently next time as opposed to 'I' and 'me' and 'him'."
VITAL PROJECTS FELL '18 MONTHS BEHIND' SCHEDULE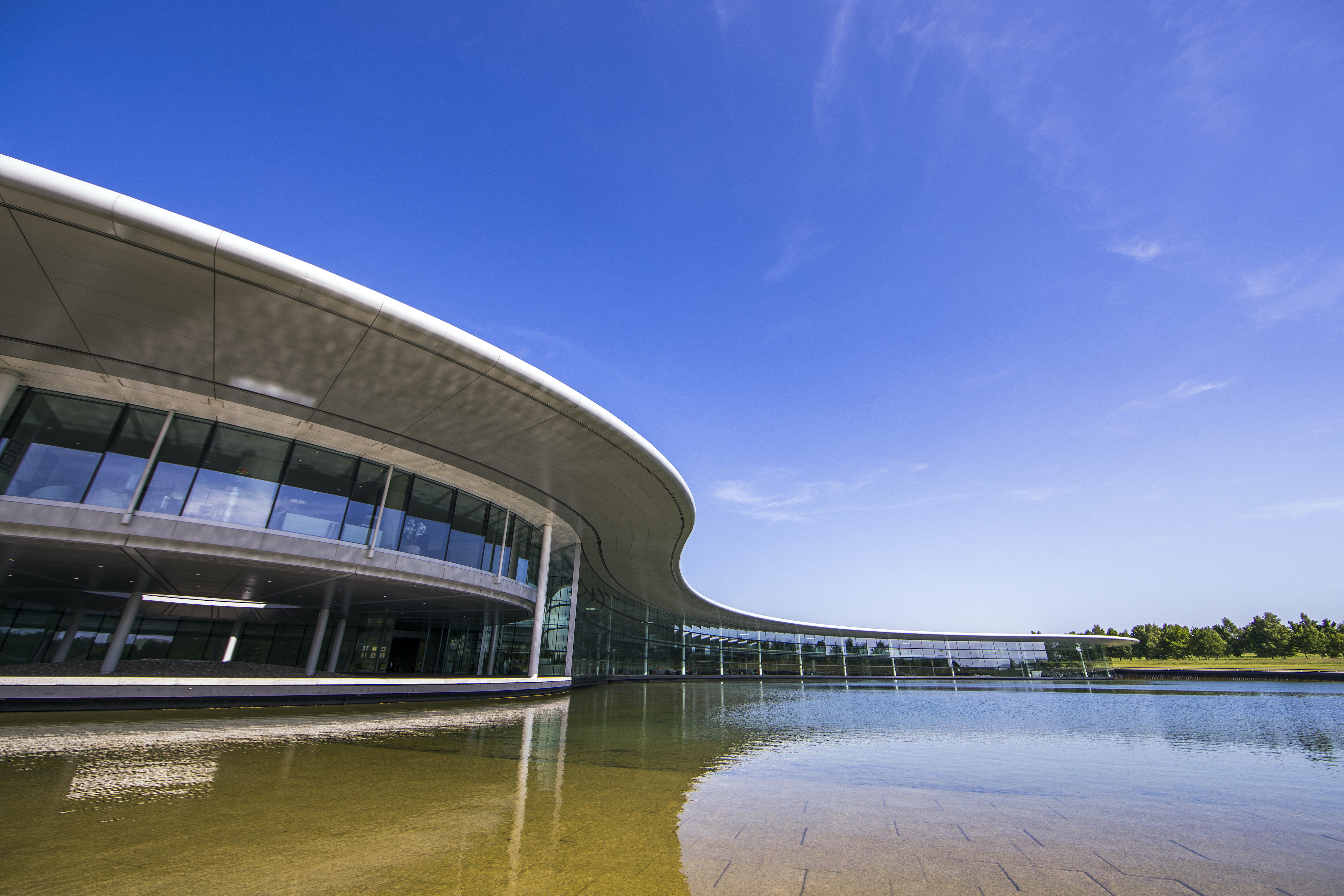 One area where McLaren made important progress in 2022 was with its infrastructure projects – the new windtunnel, the driver-in-loop simulator, and also (less heralded but still crucial) updates to its manufacturing facilities.
These updates were very early priorities identified by Seidl and technical director James Key upon their arrivals at McLaren in early 2019. Getting the board to sign off on them was an early show of faith and commitment.
But the COVID-19 pandemic interrupted the programme, initially by a few months but then even more. McLaren was a team that had to navigate a significant amount of financial pressure in 2020 and the capital expenditure projects had to be paused.
The suggestion from the likes of Seidl is that these fell even further behind schedule than was initially outlined. McLaren's original timeline was that the windtunnel would take two years to build, then it was talked about being finished some time in 2022.
It will finally be completed by late-2023, Seidl says, after "progressing full steam ahead" this year.
The first McLaren to benefit from this is the 2024 car but there will be a limit to the value for this design, which is why it was so important to make progress with the projects this year – as any further delays would have impacts on several future McLarens, based on how it has mapped out phasing in the new technology.
"We had an expansion plan for some of the key areas and then a pandemic hit the world and all of that came to a stop," says Key.
"We haven't reaped the rewards of any of those infrastructure investments yet, they're still happening. They're 18 months behind.
"Plans like that, which were kind of long-term, but made very early, are well behind schedule. We're still waiting for them.
"We're not at the bottom of the mountain, we're sort of halfway up I would say while we wait for the infrastructure stuff.
"But we're looking at this very realistically and next year's car, and the year after and the year after, all have a plan associated with them in line with each of the steps that are coming.
"When the windtunnel's online, we know exactly how we're going to be using it, what we're going to bias towards, which car is going to benefit from it most and other things in a similar way.
"We're not lost. We've got a very clear plan. It's just that patience in Formula 1 is short."
DESIGN FLAWED, DEVELOPMENT DECENT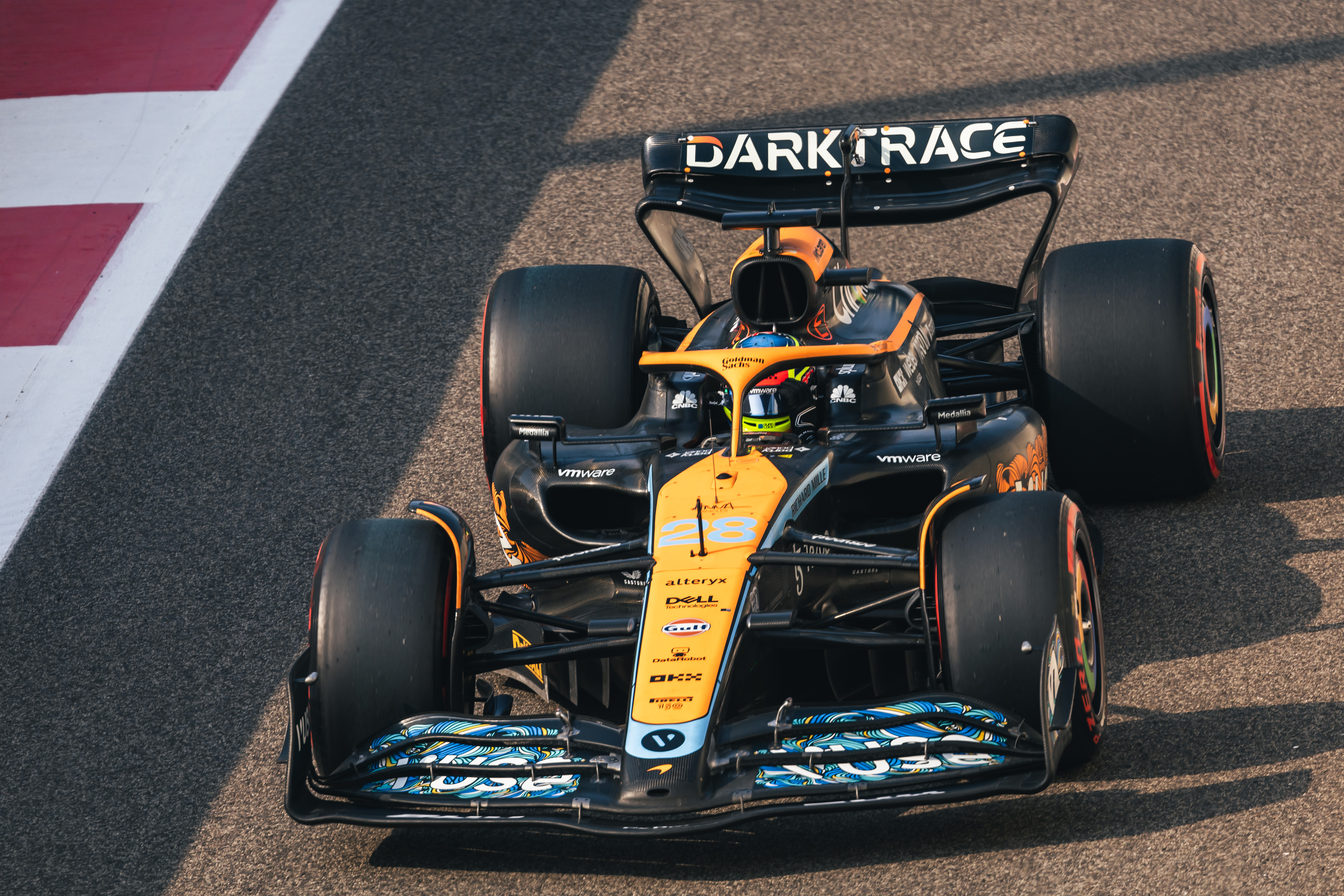 While the wait for better major development tools is frustrating, it would be naïve for McLaren to think that this was the reason its 2022 car was not good enough.
McLaren could still have done a better job in the here and now. The MCL36 had a troubled start to life and Key has admitted there were things McLaren should have anticipated better.
The car was hardly irredeemable, and the "very thorough work on certain projects" that Key vaguely alludes to as being a success likely relate to broadening its working window.
However, it did tend to be exposed in traction zones during higher ambient temperatures, especially early in the season, and the car didn't gel that well with the new 18-inch wheels, which created some particularly peculiar handling traits that both drivers took issue with.
Key admits that "a few other things were missed or not as thorough as they should be" during the design of the car, which has prompted McLaren to review how it approached such a fresh project with the new rules, what tricks it missed and why that was the case.
This fed into the development of the car, and though there was bound to be some low-hanging fruit given how poorly McLaren's season started, it is fair for the team to claim some credit with its progress: the MCL36 was still limited by Abu Dhabi but was also a better car than it was at the start of the year.
"When I look at the developments that happened then from this time onwards, if I look at the steps we could make with the car, I'm pretty pleased," Seidl insists.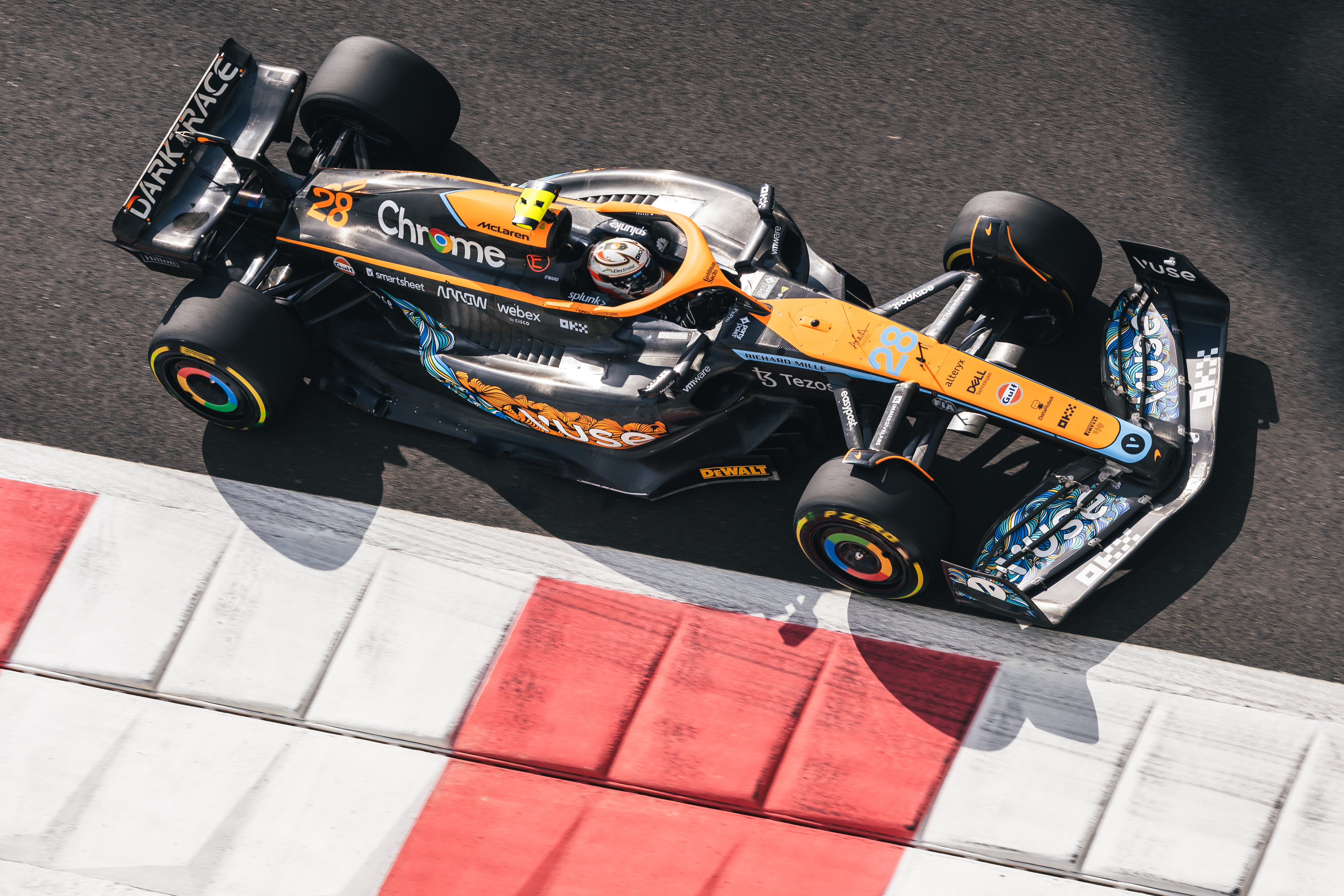 "Because getting back into a position where we could fight for fourth in the championship is a very positive outcome, if you consider where we started the season.
"Of course, the objective is clear for next year, we need to start the season stronger.
"We need to apply all the learnings we can take from this season or especially at the beginning of the season in order to actually do that."
A MISJUDGEMENT IN TEAM STRUCTURE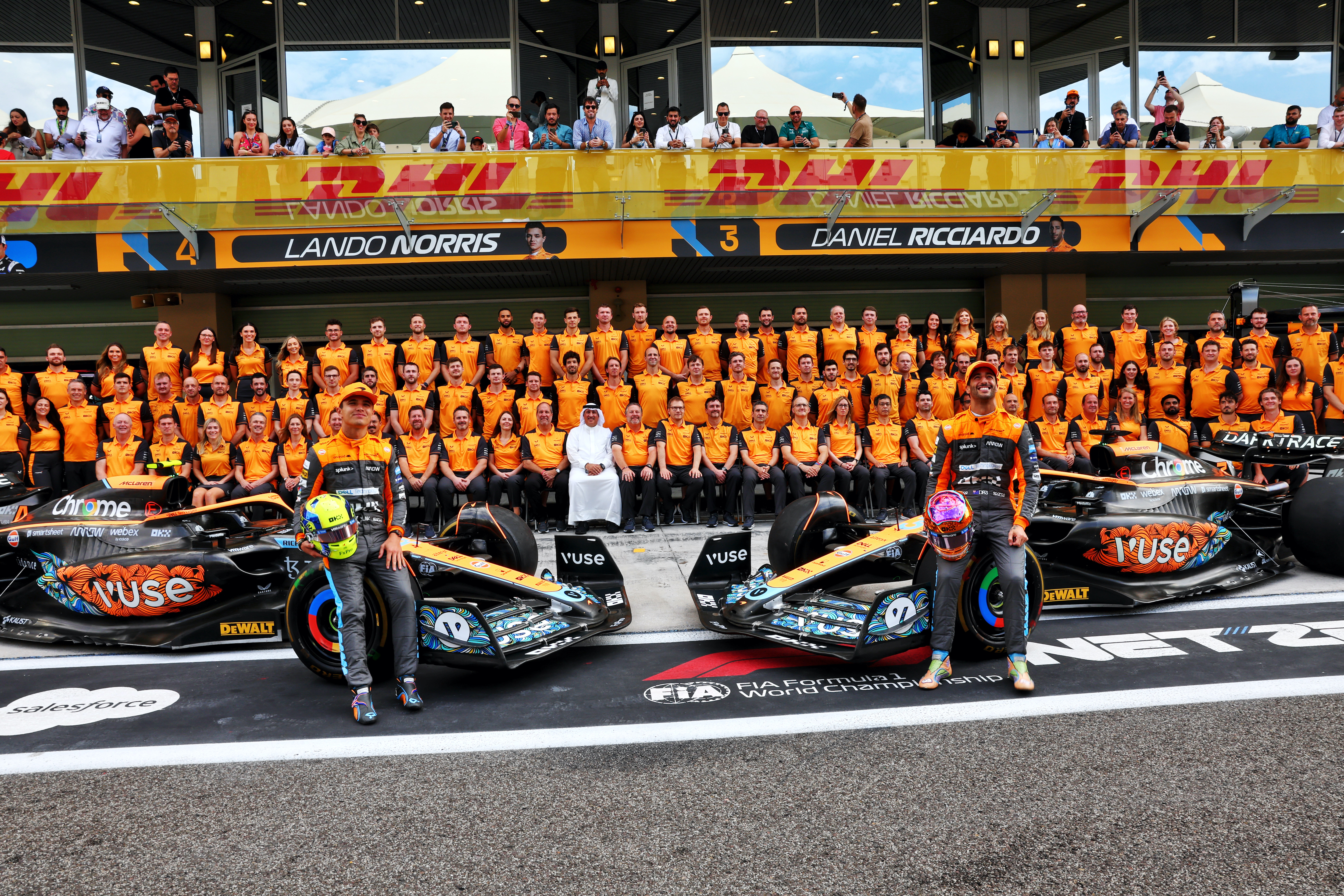 While McLaren was not on the level of Mercedes, Ferrari and Red Bull before the budget cap was introduced in 2021, it was one of F1's biggest spenders.
That, combined with the wider company issues, meant that during the COVID pandemic McLaren had to make members of its racing division redundant.
This year, trying to juggle the early-season reliability fixes with addressing the performance deficit and eventually the early work on the 2023 car as well, McLaren realised it misjudged the configuration of its team during the two seasons adhering to the budget cap.
So, away from what we could see of the team trackside, McLaren realised during 2022 that it had a weakness with its team structure.
"It was a very important year for us to also to realise where we still have weaknesses within the team," says Seidl.
"It was clear when we had to deal with these challenges, especially at the beginning of the season, spending a lot of resources on solving issues we had the brakes parallel with making sure we keep continuing developing the car, that we were short on resources, especially on the development side."
Essentially, McLaren has freed up the money to increase its engineering headcount.
"Now we're recruiting quite heavily again in the key performance areas," says Key.
ONE AREA IT IS 'MOVING TOWARDS THE TOP'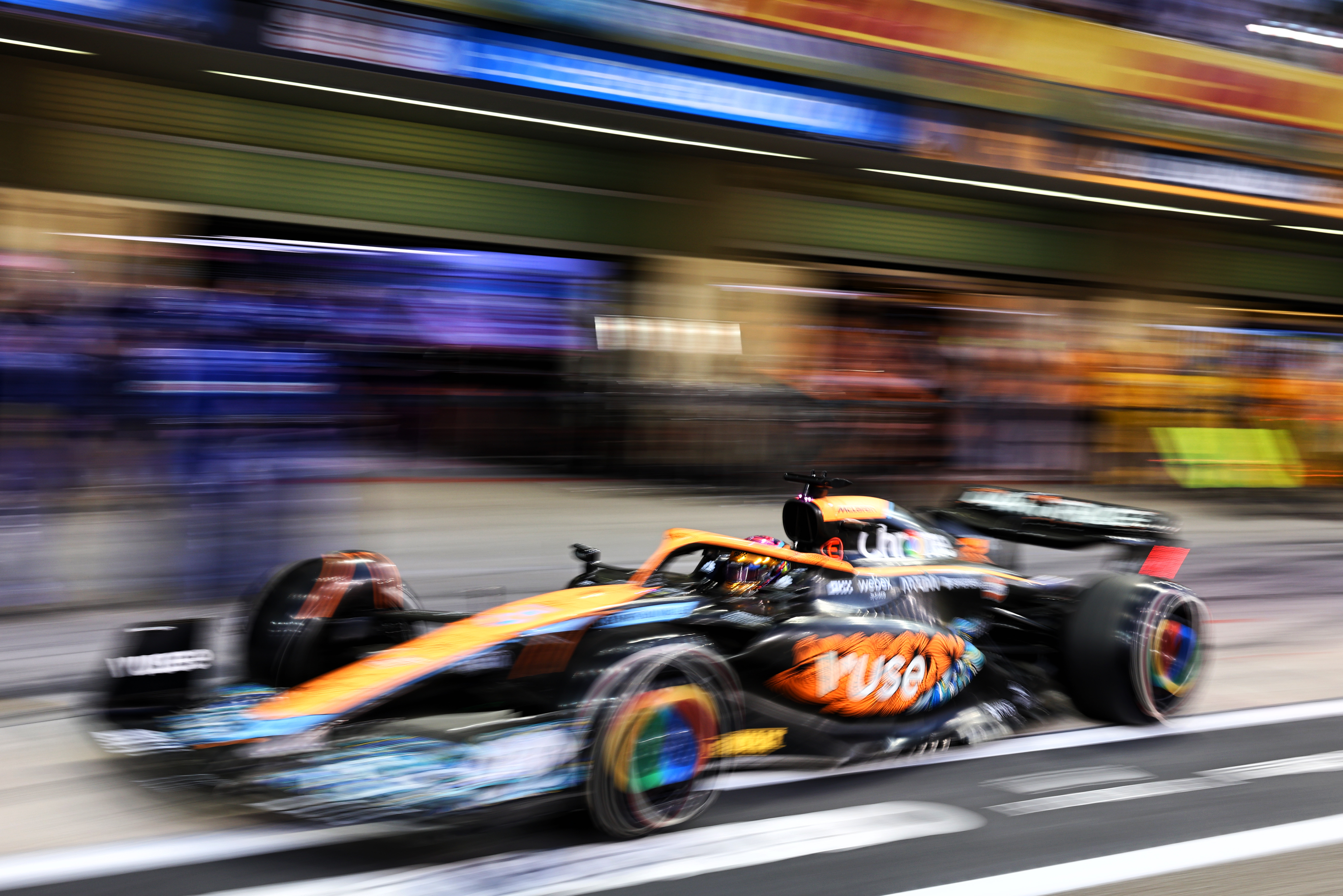 There was one area McLaren was a regular frontrunner in 2022 and finished high up an unofficial set of F1 standings: pitstops.
It is not too long ago that McLaren toiled in this area, and in fact operationally it was one of the main priorities in the early months of Seidl's leadership – under the auspices of Andrea Stella, the performance-turned-racing director who now succeeds Seidl as team principal.
"We wanted to continue to improve on pitstops," says Stella. "I think we did, we are happy with that. But to improve on pitstops, it's not simply like, 'OK, let's do more training'.
"You need to have the right infrastructure at the factory in terms of having a place to practice pitstops, to develop hardware, to train the guys that come here to do join the pitstop crew, because actually, even if from the outside they look like the same people, pretty much that's not the case.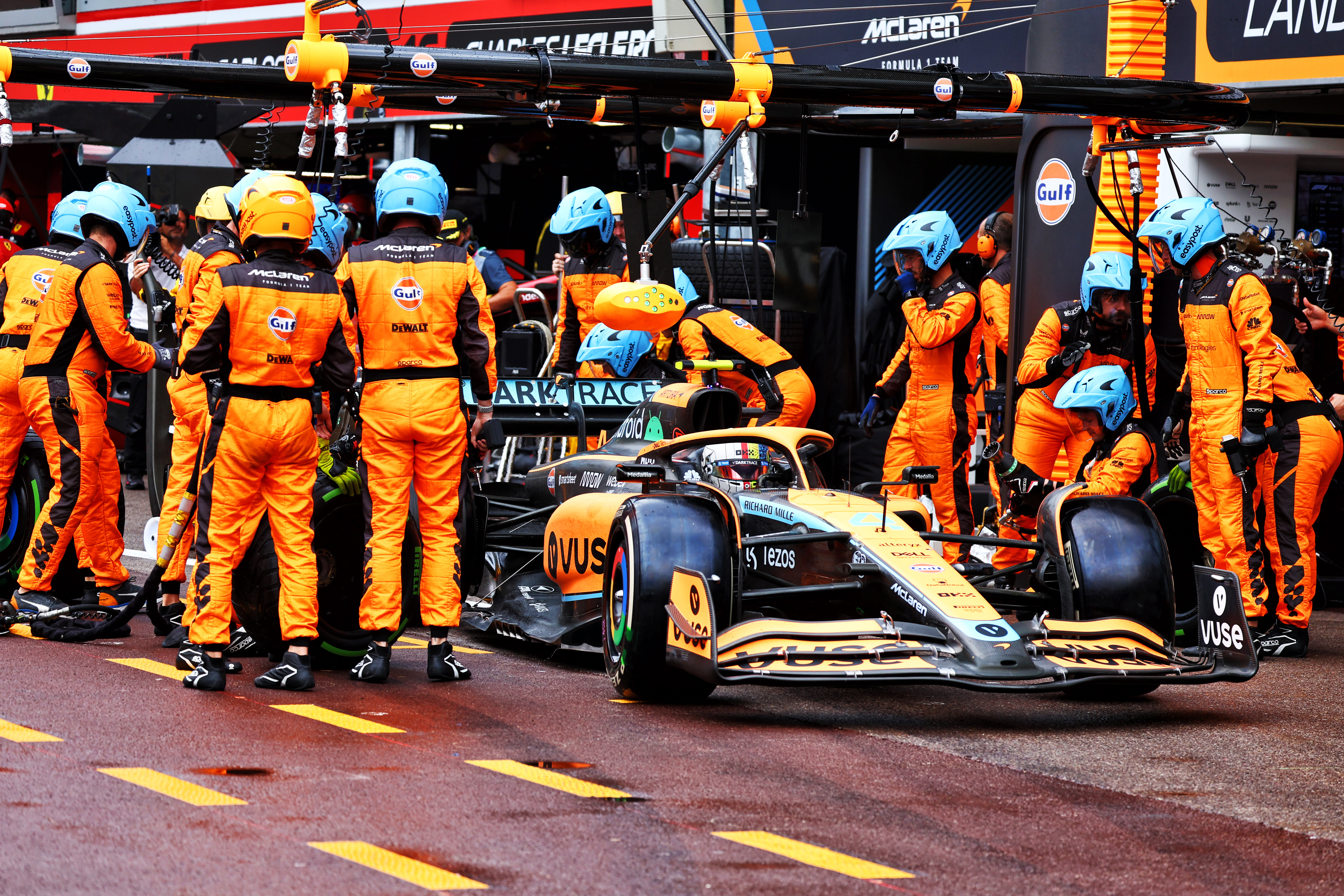 "It is quite a challenge, because it's such fine-tuning, such an athletic action, that you would like to have the same formation all the time. And then obviously, there is hardware development.
"In all those areas, we have objectives. And I would like to say that we are quite pleased with the development."
Stella regularly highlights the speed and consistency of McLaren's pitstops in 2022 as a clear example of its progress as a racing team, and it's easy to see why.
McLaren reckons it is now among the top three teams for pitstops while DHL claims that McLaren made more progress with its average pitstop time than any other team in 2022.
It was a clear second-best over the course of the season, behind only Red Bull, in the F1/DHL rankings – which is based on awarding 'points' to the fastest pitstop times from each grand prix weekend.
DHL's F1 pitstop rankings for 2022
| | |
| --- | --- |
| Team | Points |
| Red Bull | 534 |
| McLaren | 427 |
| AlphaTauri | 257 |
| Ferrari | 255 |
| Alpine | 221 |
| Aston Martin | 203 |
| Williams | 166 |
| Mercedes | 122 |
| Alfa Romeo | 23 |
| Haas | 14 |
And while McLaren rounded off the season by missing out on fourth in the constructors' championship in Abu Dhabi, it at least ended the year with a 'one-two' by recording the fastest two pitstops of that grand prix.
Two races prior to that, McLaren did something that would have been unthinkable a couple of years ago. It recorded a sub-two-second pitstop in Mexico (1.98s), the only time all year a team achieved that feat.
Stella reckons this feeds into a big focus on operations at McLaren that is bearing fruit in various ways that results alone do not show.
"I would say as well we keep working on the strategy, and I think we have become a robust team, which is important to exploit the potential of the operations in the garage," says Stella.
"The guys work much more confidently, supporting each other. I think the McLaren garage is a nice environment to be. And having been in Formula 1 for a long time, being in an F1 garage and being in a place in which there are strong values, a good community, a nice place to be – not necessarily these things go together.
"There's a lot more than results. There's a development that we are going through and I think in this respect, we are happy.
"There's some other aspects in which we want to do a better job, some elements of the operations this year that we have some opportunities. There is work to do, but not necessarily too far.
"We are starting to get optimistic and encouraged that we are gradually moving towards the top in that respect."
'MOVING IN THE RIGHT DIRECTION'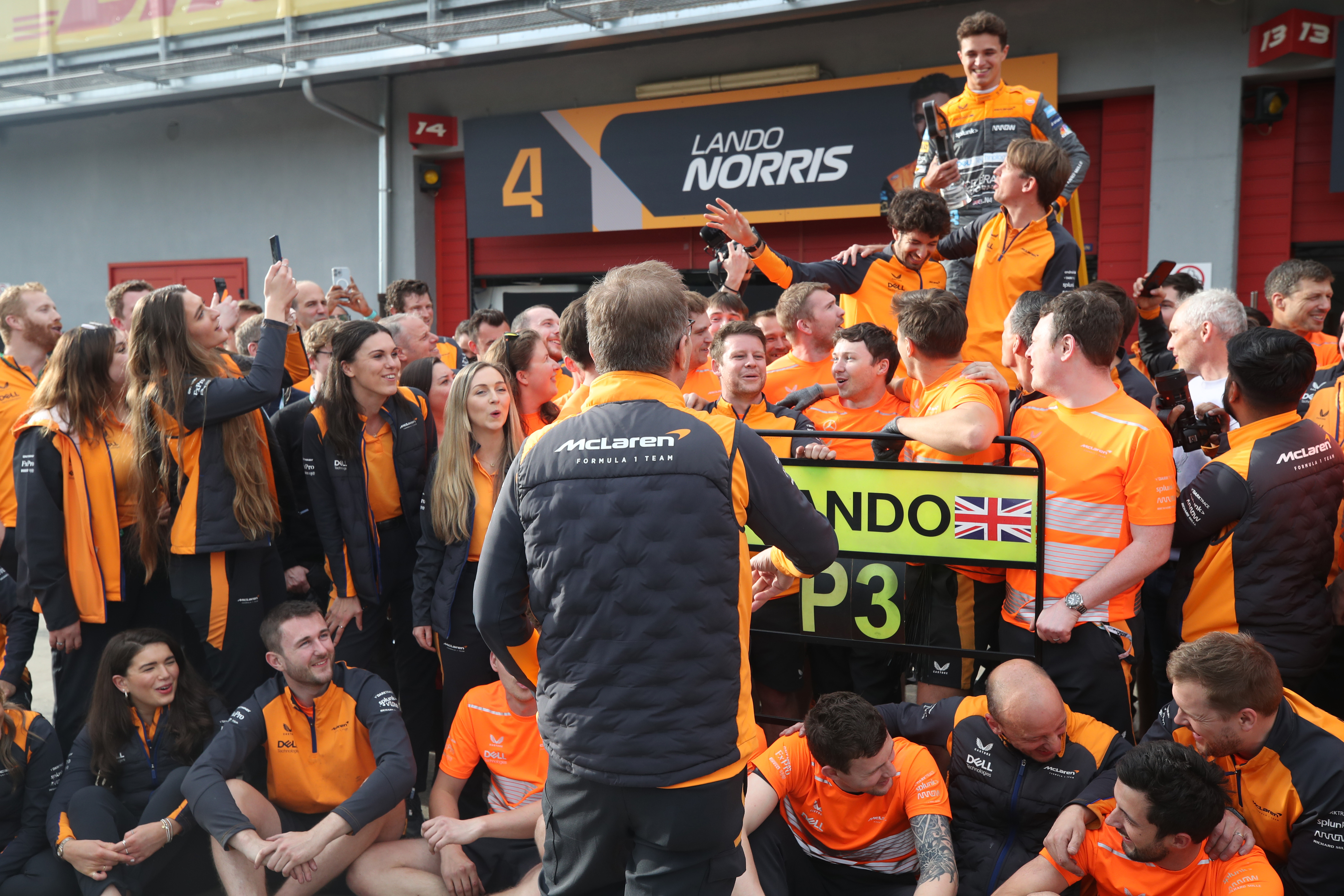 Pitstops are probably the strongest tangible example of the kind of lessons that McLaren personnel could point to as being a valuable part of its 2022 season.
Other elements cited by Stella, like strategy calls, are naturally harder to quantify. Only if McLaren is capable of bringing together the other elements, chiefly the quality of its F1 car, will this metric be easier to judge.
It's all too common in F1 for people to insist 'bad thing isn't bad' but one thing that may be said for the likes of Seidl in recent years is that he has always been realistic about McLaren's achievements and not tried to hide its shortcomings.
So, he and his colleagues have earned the benefit of the doubt, and so it merits more than a roll of the eyes when Seidl says: "Even if we had a more difficult season in terms of results, we kept going in all areas that are important for performing on the track in Formula 1, so we're making steps forward.
"That's the only way we can achieve in the end our common objective that we all have, which is to regularly fight for race wins again in some years."
Though Seidl has since departed McLaren to join Sauber, so that he can head up the team as it morphs into Audi's works F1 entry from 2026, his faith in the organisation he leaves behind wasn't a defining factor.
To the end, Seidl remained adamant that McLaren wasn't being knocked off course, and he felt that the on-track results of 2022 simply masked progress that was still being made behind the scenes.
"What is important is that the ship is still moving in the right direction. That's the most important thing for me."