McLaren plans to take a "cautious" approach to phasing in its new windtunnel in 2023, according to technical director James Key.
The new windtunnel was commissioned in 2019, although its construction was delayed by the impact of the COVID-19 pandemic when it hit in 2020. The windtunnel is now scheduled to come online next year and play a big role in development of McLaren's 2024 car.
McLaren has used one of Toyota Motorsport's two windtunnels in Cologne for aerodynamics development since the limitations of the one at its Woking headquarters became clear. Team principal Andreas Seidl described this situation as "a big deficit" when the new windtunnel was announced.
But the new windtunnel is part of a series of major infrastructure investments the team has made with the objective of allowing it to get back to the front in F1 and end a world championship drought that stretches back to 2008.
"It's really complicated," said Key when asked by The Race about the process of getting the windtunnel fully up and running once building work is complete.
"The first thing you've got to do is sign it off as a working project. We have many criteria that we need to jump through to say 'yes, we're happy' with certain aspects of its functionality.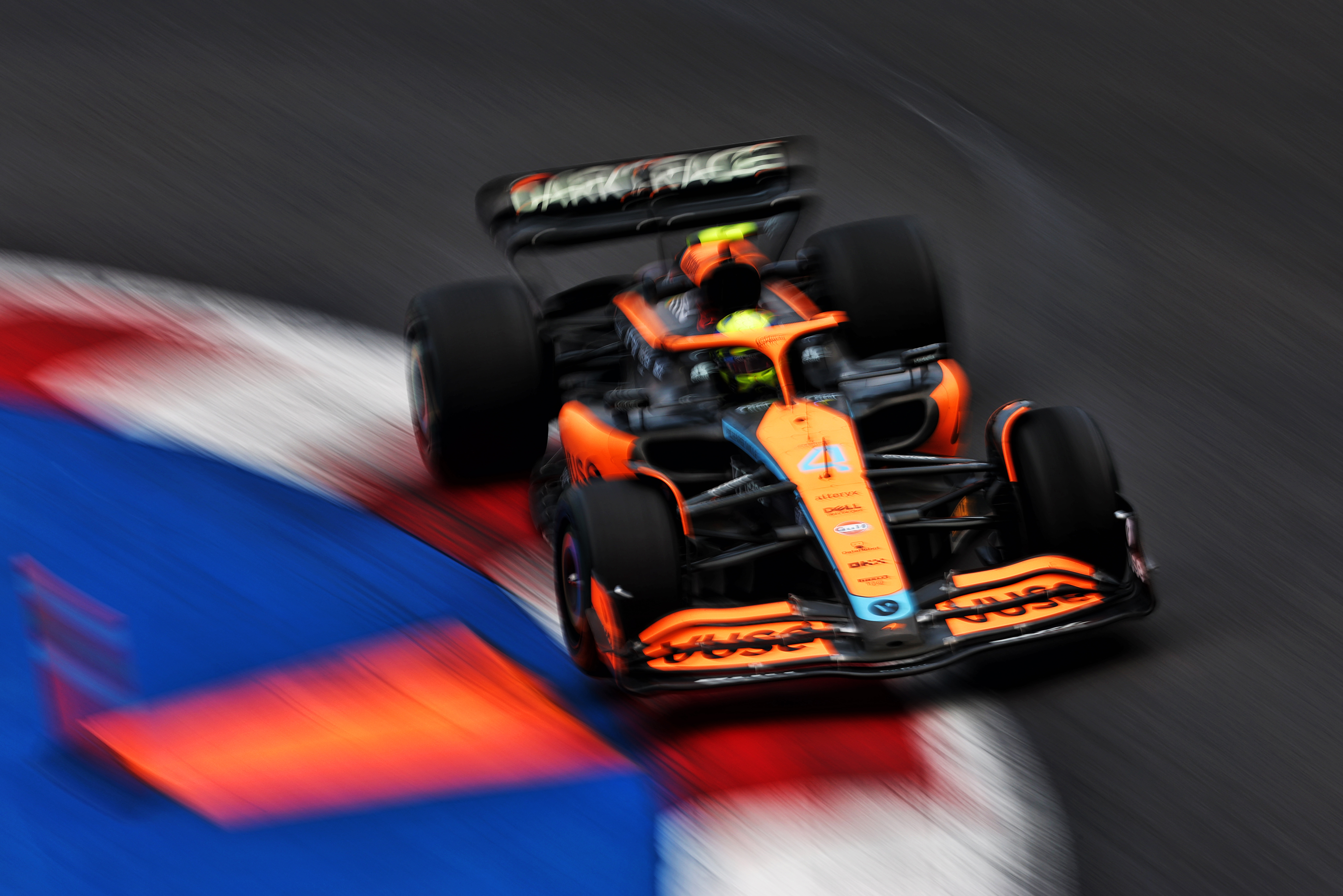 "It's the quality of its flow, the flow conditions that you hit at certain points down the tunnel – particularly when it hits the belt and all that critical period of getting a square velocity profile.
"So you have got to go through all that stuff, you've got to make sure that all the systems are working, that it's cooling correctly, your rolling road is good, the control system – which we've written in house – is doing what it should do, safety features, etc.
"So you've got all of those acceptance criteria to tick off before you even have a model to go in there."
Once it is possible to put a model in the tunnel, the process of correlating the windtunnel with the real world will begin.
While a windtunnel is a physical tool, like digital simulations it's only an approximation of reality. The correlation process, which will be undertaken using an old-specification car and therefore not counted as part of McLaren's aerodynamic testing allocation (ATR), is a key step in ensuring the windtunnel is working as expected.
"Then there is a process of correlation," said Key. "We did some runs last year with an old model [to gather comparative data to be used in correlating the new windtunnel], so it's excluded from the ATR.
"It's an old model geometry, which we then put into our new tunnel just to get those basic correlations first. And then there is a lot of work around that.
"You have to set the tunnel up for your car as well, so you've got adaptive walls and that sort of thing.
"So all of those things have to happen and you've got to de-snag anything you find as well.
"I've urged caution here because the last thing we want to do is fit it quickly once you've gone through that and then find a month later we've got an issue with something. So we've got to be a little bit cautious as we go in, we've got to make sure it's going to be reliable, that it can run as smoothly as the Toyota facility that's had many years to mature, almost immediately.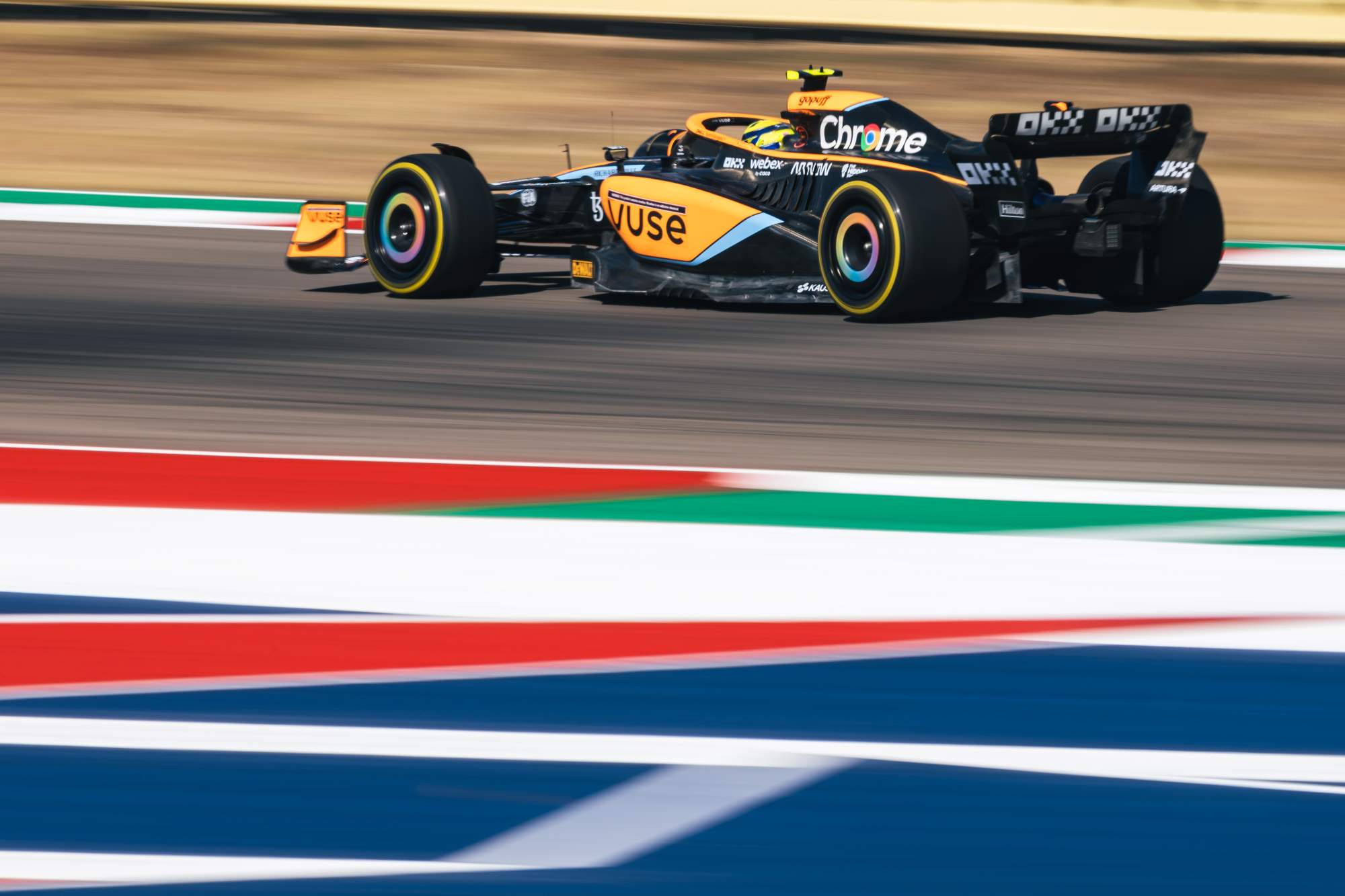 "So there's probably months' work in that, if you go right from the start point. And the correlation process can take anywhere between two and four weeks, assuming everything runs smoothly.
"So a lot to do before you hit it with confidence that you're going to be able to start developing."
The windtunnel project will also not cut into McLaren's operational budget (OpEx) given the way the financial regulations are structured.
There are provisions in the financial regulations for capital expenditure on infrastructure projects, including some specific rules applying to windtunnels. This allows separate spending up to a certain point, with any expenditure above that counting towards the cost cap itself.
"It's a capital investment," said Key of the cost cap considerations of the windtunnel. "The OpEx is the one that's always under pressure – that's your car development and your salary bill and a lot of other operations things which we have to do as a team,
"With CapEx it's slightly different. There's a cost cap for CapEx, but the windtunnel and all the processes that go into generating a working windtunnel. It's an asset and therefore a CapEx cost."
GARY ANDERSON SAYS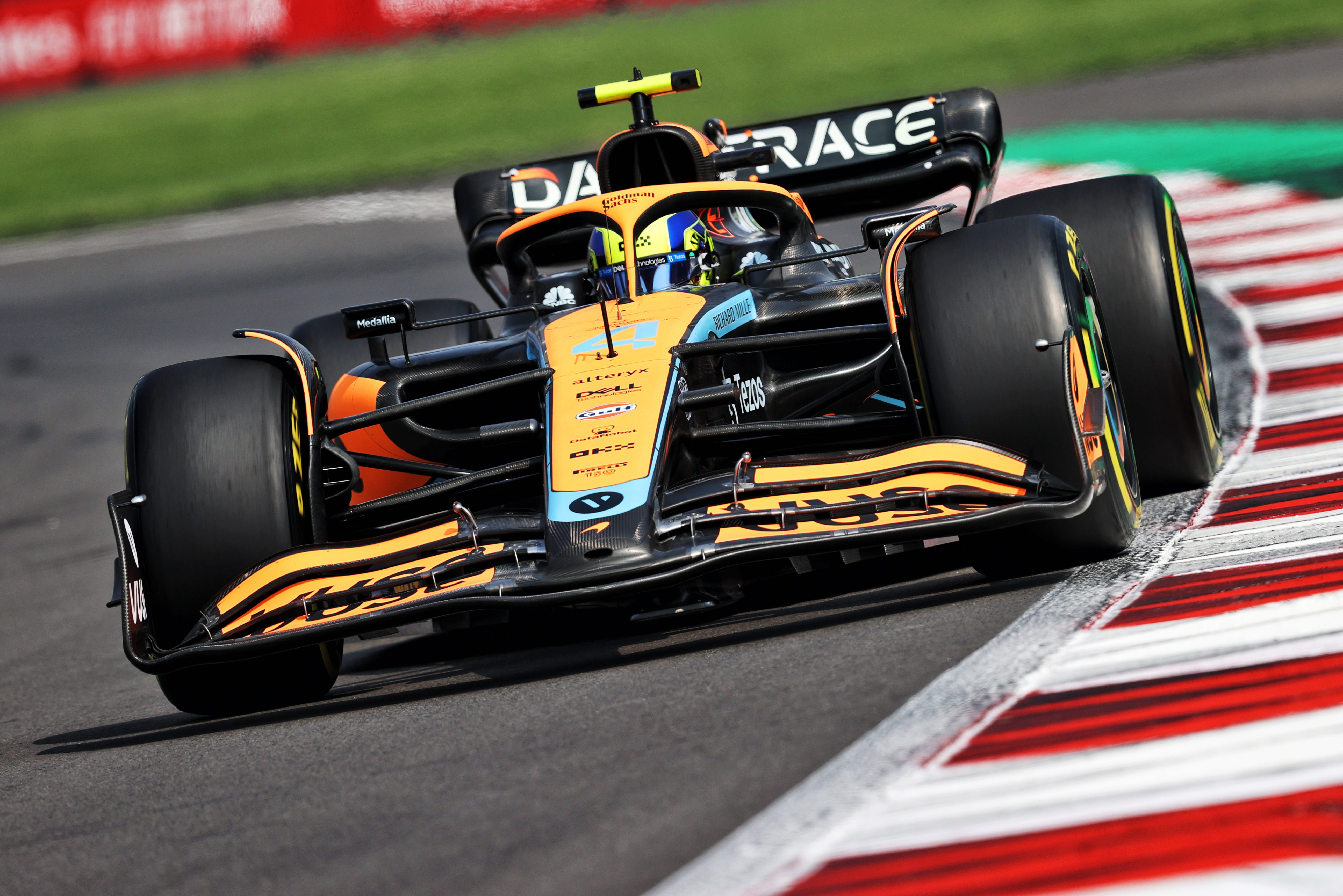 James Key is right to take a cautious approach to bringing the new McLaren windtunnel online next year. It's a vital tool, but you need to be sure it is working properly to get the most from it.
What Key said about the quality of flow is at the heart of producing good data from the simulations you run in the windtunnel.
Assuming that McLaren's new windtunnel is a closed loop, meaning the airflow is recirculated through what is effectively a circular system, the working section of the windtunnel, which is where the rolling road is positioned, will be smaller in area than the rest of the tunnel. This increases the velocity through that section.
However, it is critically important that when the model is put in position the blockage it creates doesn't affect that velocity along the length of the model. If it does, you can get spurious results when you make model changes.
Getting a square velocity profile through the working section is critical to model changes. In other words, you want a constant flow velocity in front of the model through where the model sits and behind the model.
If the tunnel working section is small relative to the model size, it means that the more blockage you create with the model the faster the velocity will be. That's where the adaptive walls Key mentions come into play as they can be adjusted to improve this velocity consistency.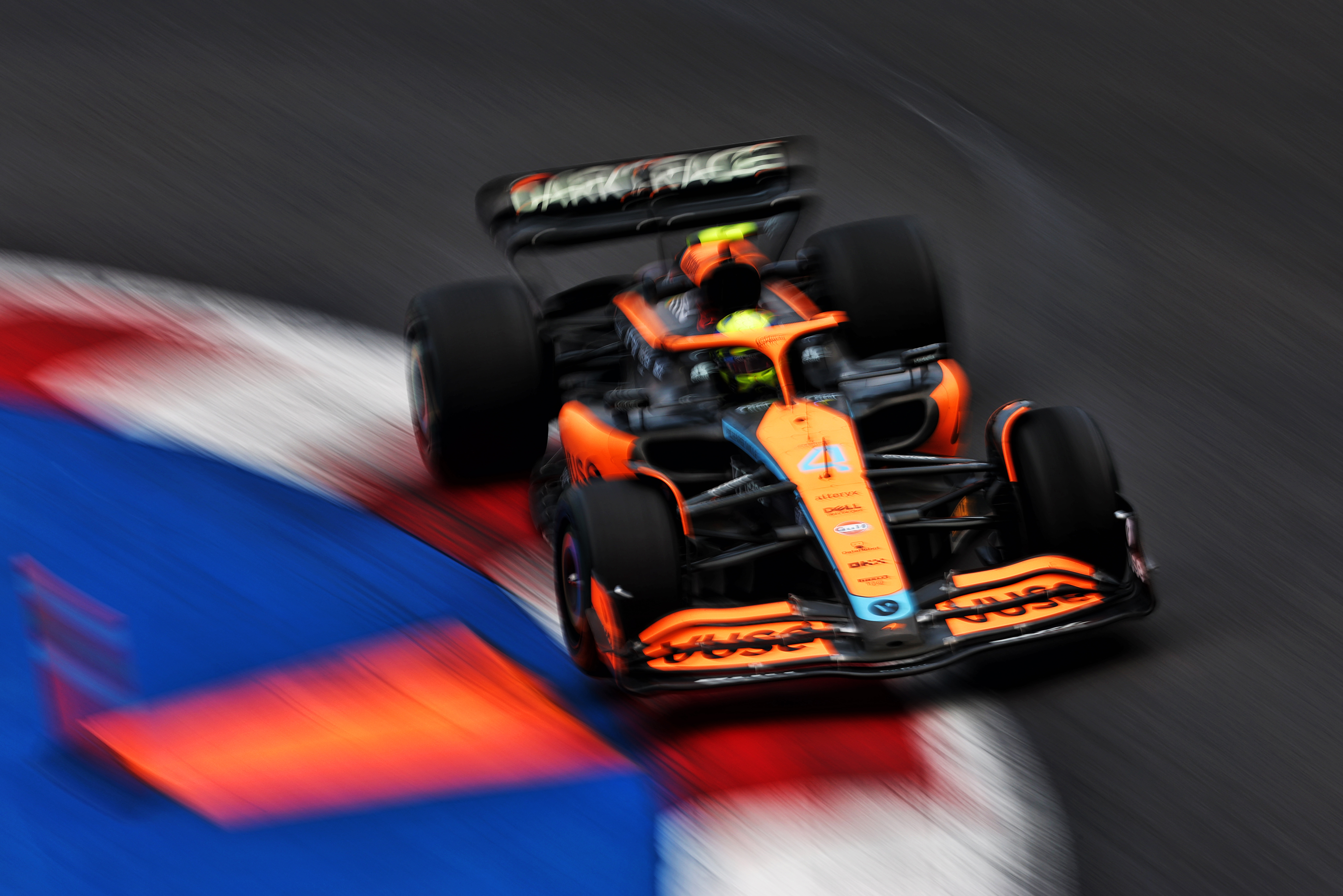 Adaptive walls are when the tunnel walls are made up of vertical panels about 30-50cm across its chord. They are a bit like a vertical wing section.
This means you can change the cross-section of the tunnel relative to any pressure change detected when the model is installed. If the pressure is lower or higher in a certain area then the flow velocity across the model will vary along the model's length, so you set the walls to minimise any velocity change along the length of the model.
I suppose the big question is, why not simply make the cross-section of the tunnel big enough to minimise the blockage? That would be the ideal solution, but to achieve this with a 60% model means it would need to be massive. It's simply a question of space and, more importantly, cost.
Unless you have active adaptive walls that read the pressure on each section of the wall and react to it by changing the wall geometry during each run then any wall set-up will only be good for one model geometry. This means any large model geometry changes will potentially affect the results.
Understanding your windtunnel's idiosyncrasies is critical to having confidence in the results of your developments. I once worked with a tunnel that gave better correlation when the door to the working section was open as opposed to it being closed! If you know about it, you can work around it but the big problem is when it has some characteristics that you don't know about.
This gives you some idea of the sensitivity and precision required of a windtunnel and why it can take months to get a windtunnel fully operational once you have built it.