McLaren's steady progress over the previous few years was brought up short by the new Formula 1 regulations, as the gap between the front and the midfield – where McLaren took on Alpine – grew. Lando Norris was regularly able to go head-to-head with Alpine but at no stage was McLaren anywhere near replicating the form of late 2021 when it won the Italian Grand Prix and followed up with a pole position in Russia.
The nearest it got to anything like that performance in 2022 was in the wet of Imola where Norris qualified and raced to third. But even there, his qualifying time was 1.3s adrift of pole and he was over half-a-minute behind Max Verstappen's victorious Red Bull at the flag.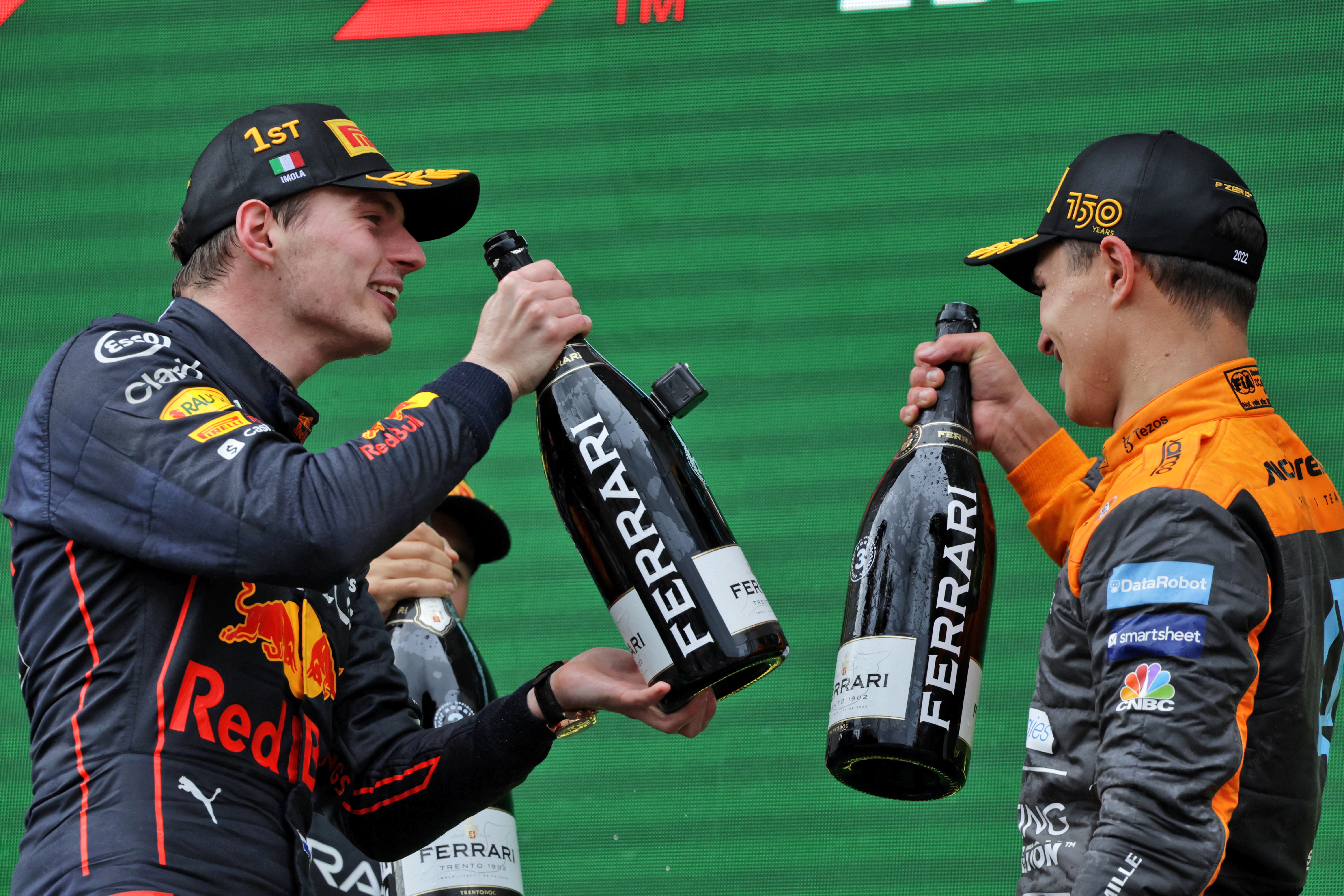 Later in the year, when grid penalties had elevated the McLarens to the second row of the Monza grid, Norris and Daniel Ricciardo were asked if they thought a re-run of the victorious race of 2021 might be possible. "Last year we'd qualified 0.3s off pole," answered Norris. "This year we're 1.3s off. So, no."
But that level of performance in the tricky MCL36 was still enough to enable McLaren to fight Alpine for fourth in the constructors' championship, a battle it ultimately lost, partly thanks to Ricciardo's continuing difficulties. This car was a demanding drive in quite a different way to that of 2021. It lacked entry stability but could still suffer mid-corner understeer. "Some of the characteristics of last year are gone," said Norris, "but we've introduced some other characteristics, so I've had to change my driving style. This year, we got further away from driving the car I feel like I want to drive – or would suit me the most."
It led technical director James Key to ponder whether there is some inherent 'blind spot' in the windtunnel in which the last few McLarens have been conceived, making him keener than ever to have the team's own tunnel up and running (set for 2024). "Some of it is just the early stages of this generation of car," he maintains. "There is a conflict between downforce and balance and various teams are on one side of that or the other."
The McLaren gave respectable downforce but at the expense of a difficult balance. "It's quite easy to set the car up with a better balance," said Norris, "but then it's slow." The car's laptimes came from living with the ill balance to pay for the higher downforce.
---
2022 SUPERGRID (dry qualifying only, lead car counted for each event)
1. Ferrari 1m22.826s
2. Red Bull 1m22.873s
3. Mercedes 1m23.482s
4. McLaren 1m23.888s
5. Alpine 1m23.949s
6. Alfa Romeo 1m24.145s
7. AlphaTauri 1m24.249s
8. Haas 1m24.474s
9. Aston Martin 1m24.632s
10. Williams 1m24.950s
---
There was no obvious technical reason for the poor balance. Like Red Bull, McLaren had opted for a pullrod front suspension and a pushrod rear. It continued with the Mercedes power unit but mounted to McLaren's own gearbox.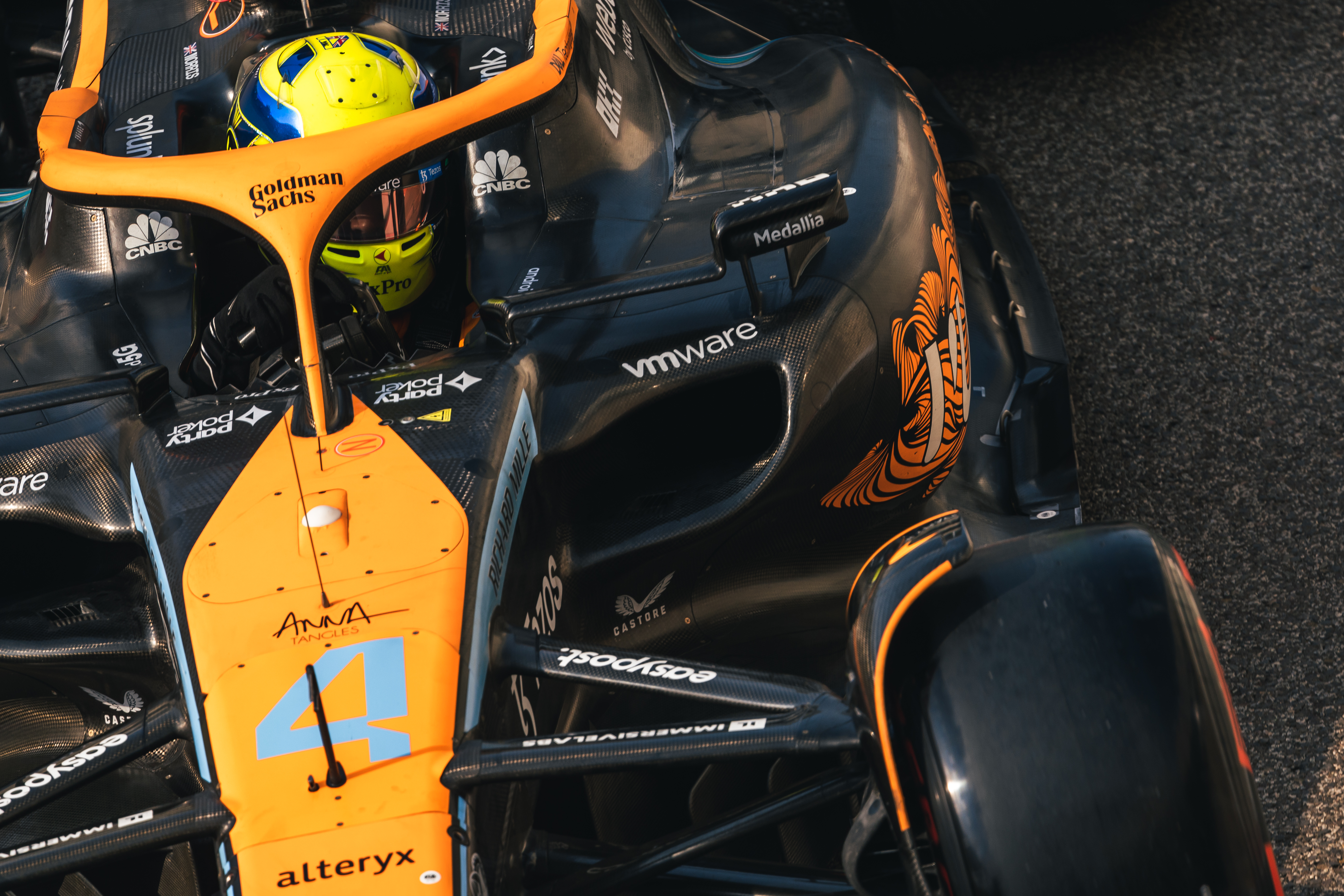 The cooling layout was quite conventional for a Mercedes power unit, with a mix of centreline and sidepod radiators.
The sidepods were wide at the front to outwash around the floor edges and the coke bottle section at the rear was quite pronounced.
It was less afflicted by porpoising than most but as Norris cynically pointed out, maybe that was because it didn't have as much downforce as the Mercedes and Ferrari, the two cars which had the most severe bout of it in initial testing.
But once the team got to the Bahrain test it discovered a problem rather more serious than a bit of aerodynamic bouncing: its front brake temperatures were wildly out of control within just a lap of running. "At a certain air temperature, in certain circuit conditions with a certain exit configuration we discovered you could choke the whole system," explained Key of the cooling issue.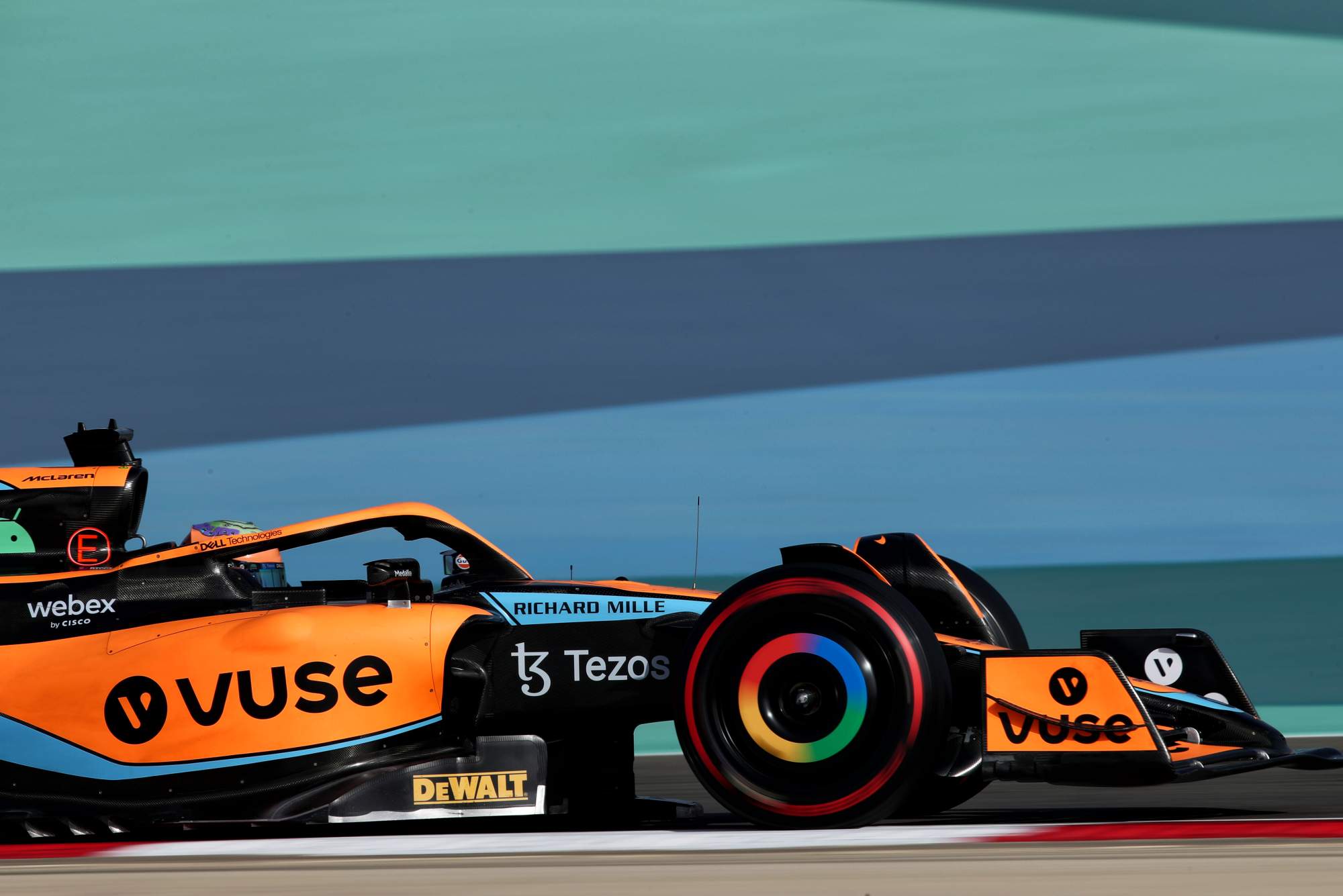 A totally new brake duct had to be designed and manufactured (in metal to cut down on time) within five days before the opening race.
This drama delayed the full discovery of the car's peculiar aerodynamic window and the traits that gave the car. Nonetheless it was flattered in qualifying by Norris generally but also, in the first half of the season, by how quickly it could generate front tyre temperatures.
At those races where that was an issue for everyone, it helped Norris to star and he put it fourth on the grid in Melbourne, third at Imola and fifth in Monaco.
Helpful in qualifying, it was a trait which could hurt it in the race and as the team developed its ducting within the wheels, so there was a more even balance between Saturdays and Sundays. Nonetheless, McLaren qualified as 'best of the rest' nine times to the six of Alpine.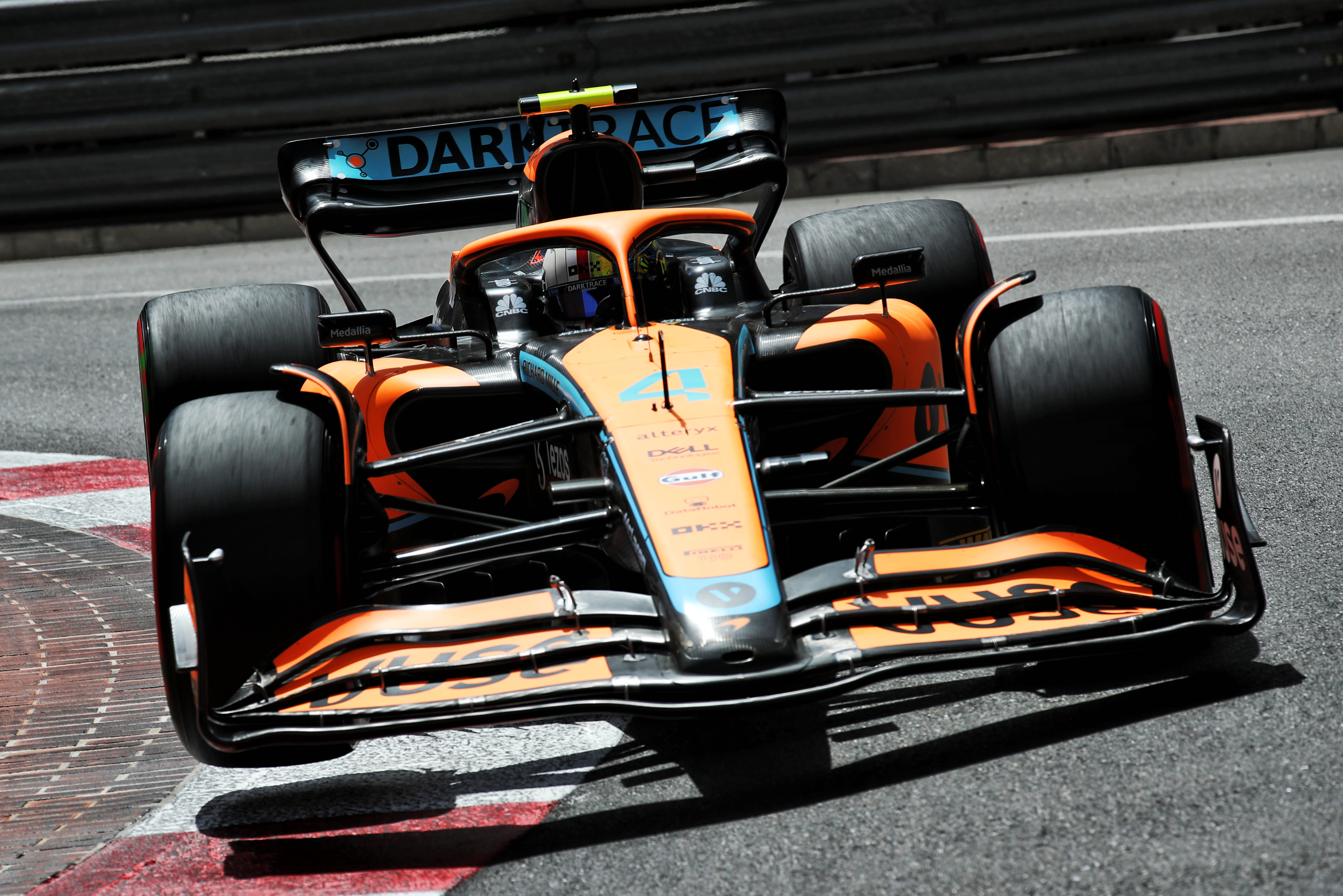 Key maintains that the challenges created by the all-new regulations played to the bigger teams with the better simulation techniques from years of big investment.
That challenge was in trying to maintain the downforce without losing the balance. "You have this massive floor with a pretty consistent power and that pushes you in a certain direction, which makes life slightly more difficult…
"With previous generations of cars, ride heights gave you lots of possibilities. Now you're all the same, more or less. And there are no inerters and the springs are much stiffer. So the window has narrowed in terms of what you can get away with.
"We have lacked the capacity to do the best job we could for various reasons – some of it related to the tunnel, some to do with a period where we had to downsize the team a bit. Coming from a place where we weren't optimised anyway.
"Had all of those things been in place we could probably have done more to help. In a cap you've got to prioritise."