Daniel Ricciardo's fall from grace in two seasons at McLaren is almost incomprehensible. From one of the very strongest performers on the Formula 1 grid to one of the weakest. But the spotlight which that attracted tended to overshadow the brilliance of Lando Norris; that was perhaps even more true this year than in 2021.
The bald figures in 2022 tell their own story: Norris 122 points, Ricciardo 37. A qualifying score of 14-1 in Norris's favour and by an average of almost 0.3 seconds per lap. Sergio Perez was a similar margin adrift of Max Verstappen's qualifying pace but that was in a Red Bull at the front of the field. In a McLaren fighting among the midfield, such a gap was a devastating one, putting many more cars between them.
---
2022 team-mate qualifying gaps*
| | | |
| --- | --- | --- |
| Record | Average margin (%) | Average margin (seconds) |
| Albon 12-0 Latifi | 0.4717% | 0.390s |
| Verstappen 14-3 Perez | 0.4001% | 0331s |
| Norris 14-1 Ricciardo | 0.3548% | 0.294s |
| Bottas 9-3 Zhou | 0.3399% | 0.281s |
| Magnussen 10-5 Schumacher | 0.1764% | 0.146s |
| De Vries 1-0 Latifi | 0.1622% | 0.134s |
| Vettel 7-6 Stroll | 0.1563% | 0.129s |
| Leclerc 10-3 Sainz | 0.1521% | 0.125s |
| Gasly 7-5 Tsunoda | 0.1274% | 0.105s |
| Alonso 7-6 Ocon | 0.0589% | 0.049s |
| Stroll 1-1 Hulkenberg | 0.0219% | 0.018s |
| Hamilton 11-5 Russell | 0.0149% | 0.012s |
*Only dry sessions counted. Only times from same session compared (ie if one graduates and the other does not, the comparison is only from the session both took part in). Only trouble-free sessions compared (ie not mechanically compromised ones, nor non-serious qualifying laps because of power unit penalties). Percentages all relative to a seasonal pole lap of 1m22.736s (ie the average of all the 2022 pole laps at the 17 dry circuits)
---
Significantly, the gap was bigger in 2022 than the previous year, not smaller, as Ricciardo's problems spiralled. Even within the 2022 season, the gap remained pretty much static. In the first eight races in which a fair comparison could be made, the gap was 0.355%. In the latter seven races it was 0.357%.
Only once in the dry did Ricciardo outqualify Norris – at Barcelona where Norris was suffering from tonsilitis. In the race the next day, Norris passed after nine laps and proceeded to pull out half a minute on his team-mate by the end.
Ricciardo admitted he just had no feel and therefore no confidence in the MCL36. Although the 2021 car had given him difficulties with its weak front end, this one had entry instability, very often followed by mid-corner understeer. But although the traits were slightly different, it gave him much the same problems: "The cars certainly behaved a bit differently, but I would say the DNA of the car is still the same. Where I would struggle, it was ultimately the same thing."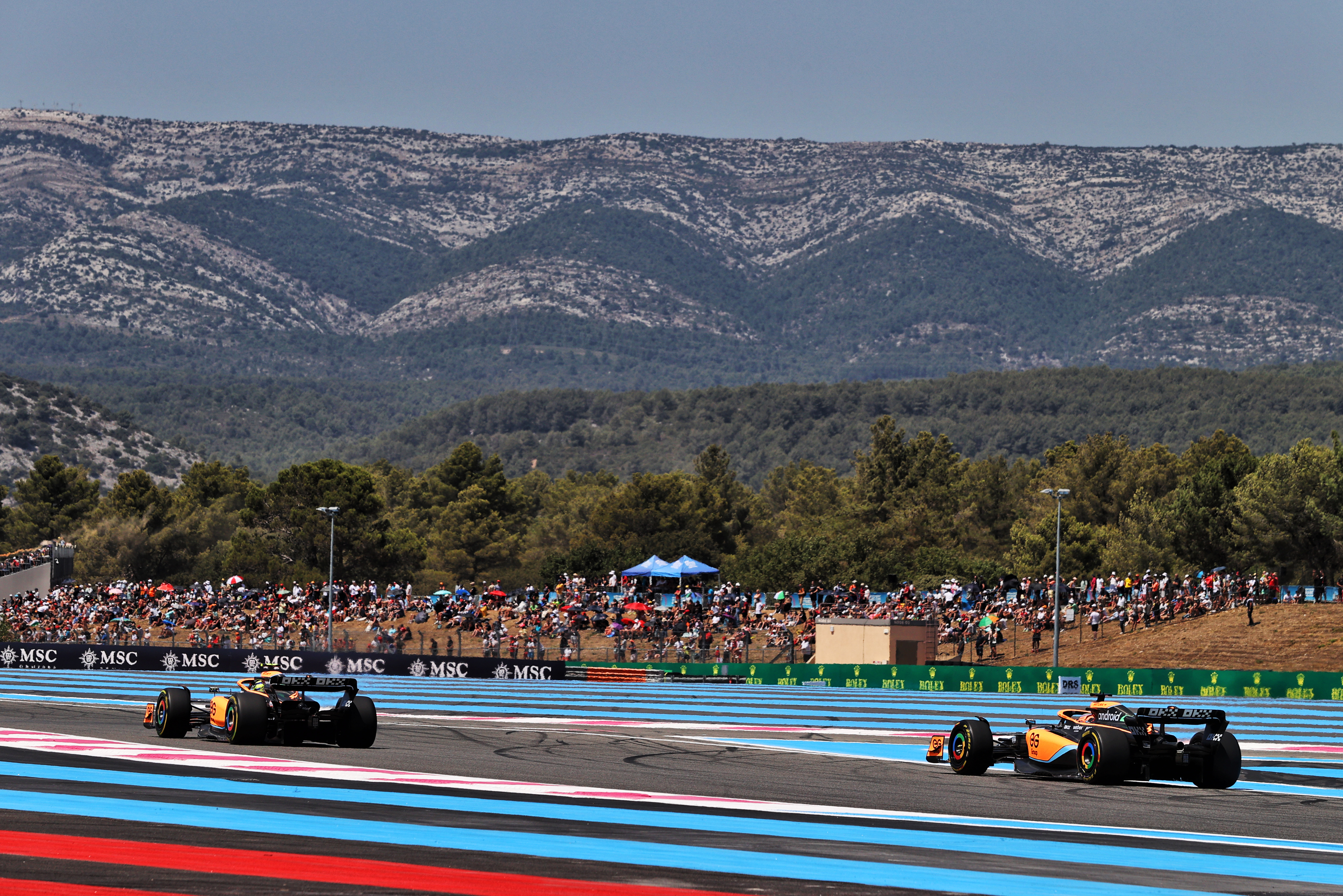 That entry instability hurt his confidence and he just couldn't recover it. On more flowing tracks where there was less heavy braking into slow corners, his deficit was invariably less. In Jeddah, at Paul Ricard and at Spa he was within 0.1 seconds or so. But at Monaco and Bahrain, he was one second and 0.8s respectively adrift. In the similarly heavy braking demands of the Red Bull Ring, he was around 0.5s off on a short lap.
McLaren's early season was dominated by the brake cooling problem which became apparent in Bahrain testing and although there was a fix in place by the first race, the way it put the team on the back foot had an impact on how much the team could help Ricciardo, as technical director James Key explained: "We started off from a slightly odd place that we needed to recover from. Had it been a calmer climate for him at the beginning of the season we might have been able to look at the subtleties. We could have sat back and looked at the smaller details. But we were looking at big changes to get us in position.
"Equally, we have lacked the capacity to do the best job we could for various reasons, some of it related to the tunnel, some to do with a period where we had to downsize the team a bit. Coming from a place where we weren't optimised anyway. Had all of those things been in place we could probably have done more to help. But in a cost cap, you've got to prioritise. For us, the priority was to get the car in a position to compete and establish a direction we are comfortable with."
What sort of help might that have entailed? "We could say, 'OK, let's look at the detail'. The fences on the floor are really powerful, there's a million and one combinations you can look at there. What can we get out of these which will sustain us to make a more stable condition with the floor? A bit of tweaking there, playing with the balances. If you're going for big bold changes it's not so easy to do that. A bit like Mercedes, we had to get to a certain point before we could start to fine-tune."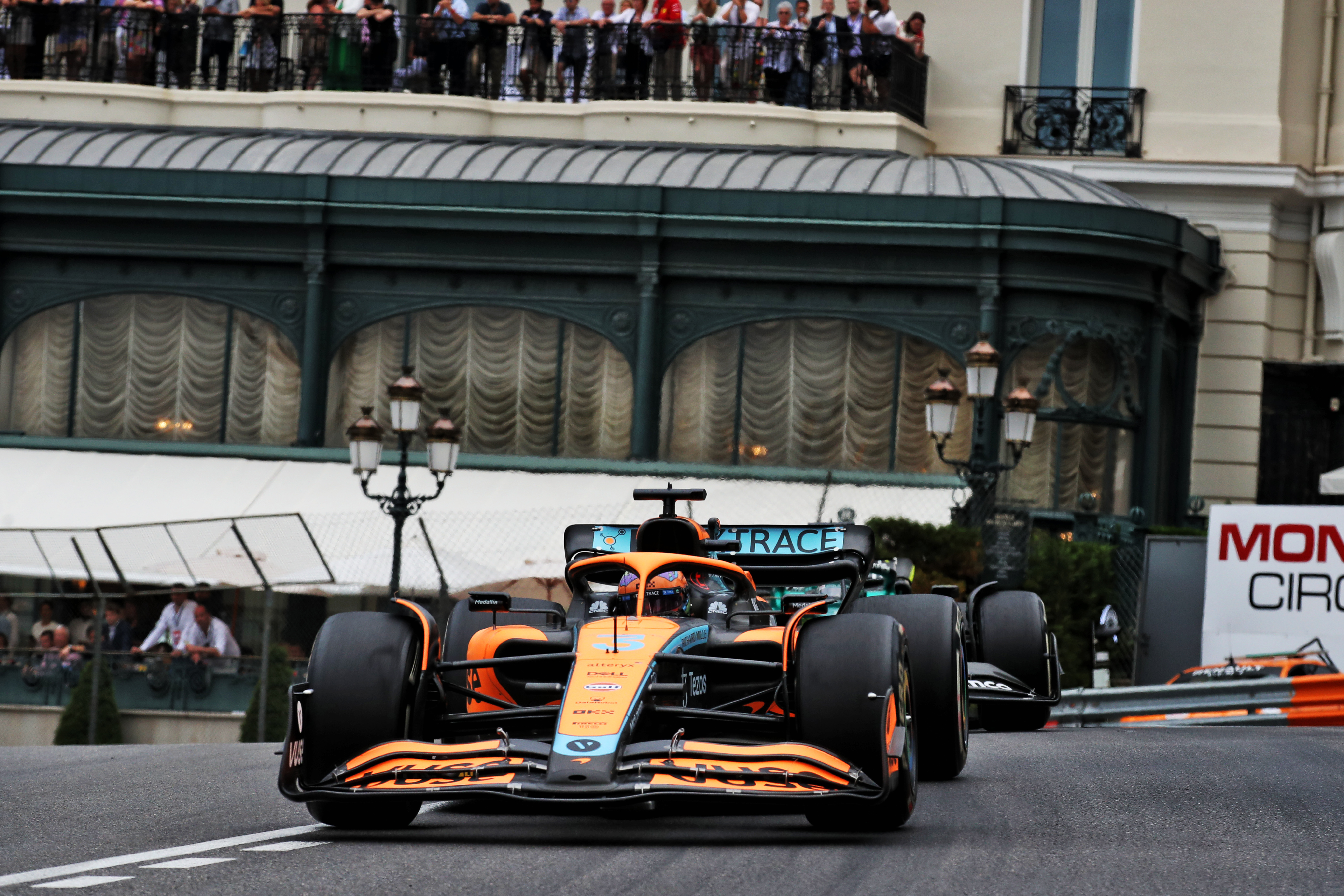 Such things would just have been to ameliorate the underlying problem though. Which was that the car's traits exposed a weakness in Ricciardo's game. "I also look back at my very first race with McLaren in 2021, [when] I out-qualified Lando," he says. "That was when I was still fairly 'green' with the car, if you know what I mean. I kind of wonder, did we just get lost along the way? Did I then start to try too hard, did we try to engineer it too hard, and get away from, let's say, my strengths and then try to drive the car a certain way, [which was] maybe a weakness for me, and something that I couldn't really grasp?"
One bright spot in an otherwise depressing year for Ricciardo was his drive in Mexico to seventh, lead car behind the big three teams. It was strategy-assisted in that without any undercut pressure from behind he was able to stay out a long time and then pick off a flurry of cars once he was on much fresher tyres. It was like a reminder of his great days.
There were times as Ricciardo was answering questions to his latest under-delivery that Norris, sitting alongside, would look visibly bored. Yes, the car has limitations, he'd say but as a driver, it's your job to get around them. He did so pretty much every time he was in the car – and whenever circumstances were a bit variable, there he'd be: qualifying third in the wet of Imola (and racing to that position on the Sunday), taking advantage of the absence of the Red Bulls from Q3 in Hungary to put himself fourth on the grid and taking the same position in wet qualifying at Interlagos.
His combination of pace and tyre usage was consistently incredibly good and it's really difficult to see any weakness in his game now. He looks like a driver very much ready to fight for a world championship. But like anyone, he needs a car capable of such battles.