Finishing 22nd might not be the kind of result you'd consider a success for 1997 Formula 1 champion and 1995 Indianapolis 500 winner and CART IndyCar champion Jacques Villeneuve.
But it was a mighty effort by Villeneuve, now 50 years old, and his David vs Goliath NASCAR team in Sunday's Daytona 500.
As Villeneuve put it to tobychristie.com in an interview following the race, "we made the show, that was the key thing".
And that's fair given the difficulty of even getting into a race at NASCAR's top level.
We are less than 3 hours away until the green flag for the 64th Annual #DAYTONA500 pic.twitter.com/fQhRRK6TvG

— Team Hezeberg (@TeamHezeberg) February 20, 2022
Villeneuve has become somewhat synonymous with sampling different series and machinery since his regular, elite-level full-time racing career came to an end, but forms of NASCAR have been a regular part of that.
Most recently he's been racing in its European arm – the NASCAR Whelen Euroseries, taking a win at Vallelunga last year.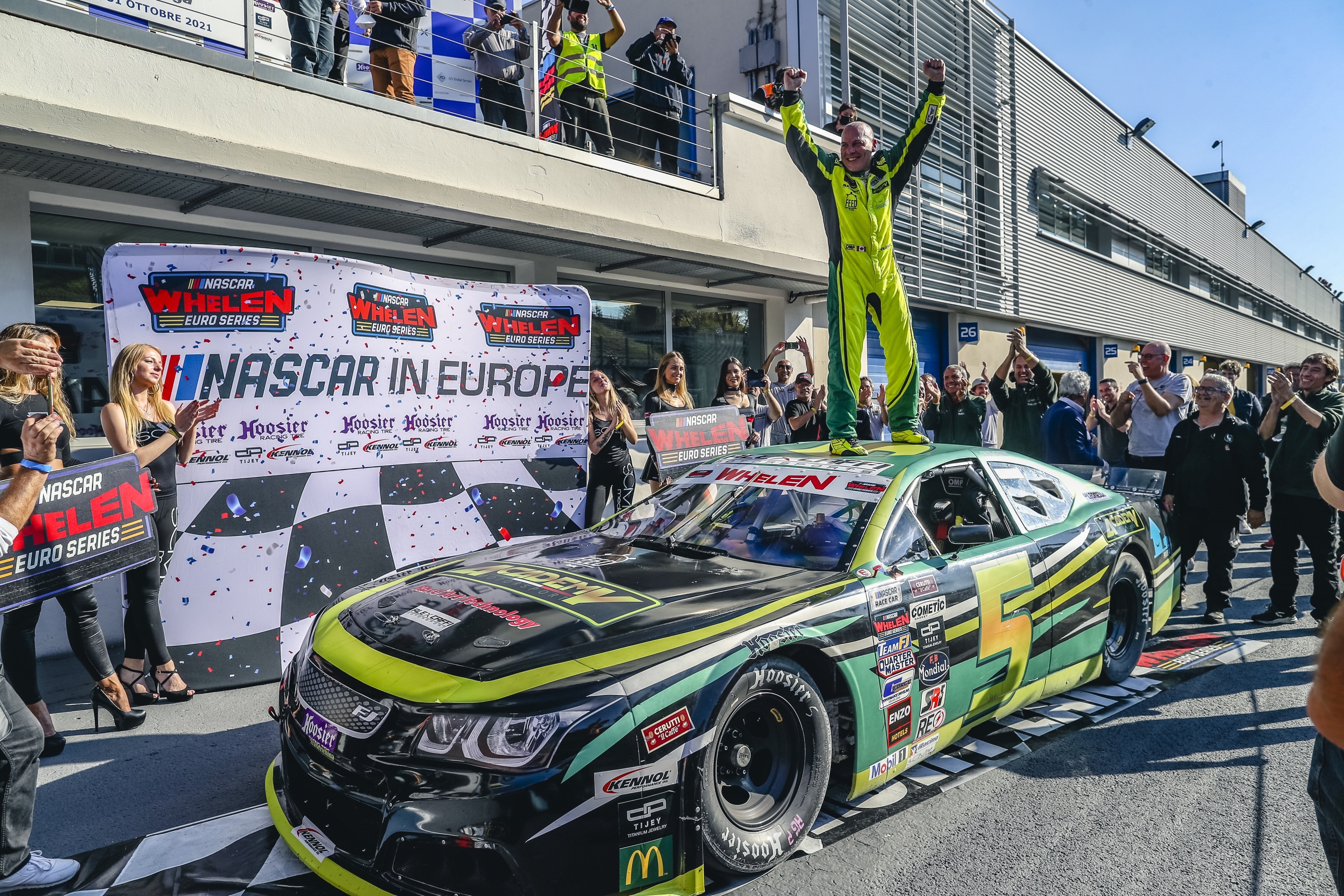 Taking on the Daytona 500 with Team Hezeberg, founded only last year, was a massively different challenge.
The team is a partnership between the family of double NASCAR Euroseries champion Loris Hezemans and NASCAR Truck squad Reaume Brothers Racing.
Fittingly, the Hezeberg Ford carries the number 27, synonymous with Jacques' late father Gilles' F1 career.
Jacques had failed to qualify at his last Daytona attempt back in 2008 – but succeeded in 2022, perhaps boosted by the introduction of a new Cup Series car this year, which hasn't allowed the teams to refine and create a regular running order it would be difficult for a new outfit to breach.
As Hezeberg is not among the full-season 'charter' teams with a guaranteed place on the grid, Villeneuve had two chances to earn a spot in the 40-car field.
He was able to do it at the first attempt by being the quickest of the 'open' non-charter entrants in the opening weekend's qualifying session, where he was 36th out of 42 overall.
That meant he didn't need to 'race in' via the results of the Duel qualifying races, which was just as well given a mechanical problem meant he was classified last in his.
He therefore started the 500 in 40th, and the first part of the race was tough.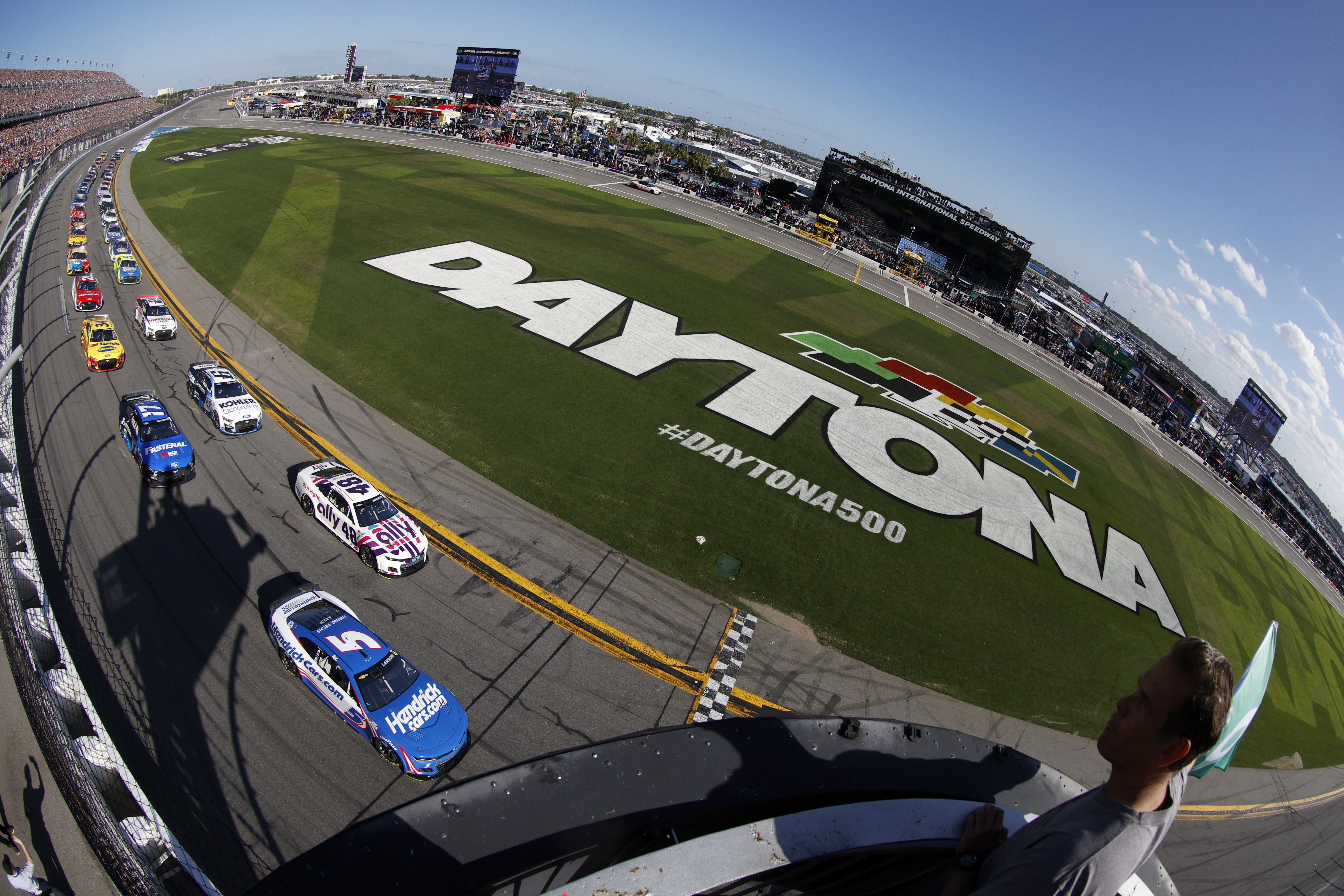 After some wheel-to-wheel racing he'd been bumped back in a group that lost the tow of cars ahead, disconnected from the frontrunners, and then he had a half spin entering the pits because his brake bias was in the wrong place. He and his team hadn't been able practice pitting at Daytona before the race itself.
"It was fun, got to the end, 22nd, very happy," Villeneuve told tobychristie.com.
"We made the show, that was the key thing.
"We're a tiny team, and there was a lot to learn in the race. We didn't do the duels [pre-Daytona races that set the grid], I didn't practice pitlane, there was a lot going on today."
Villeneuve avoided a number of big incidents including one that threatened to derail his good result with 50 laps to go when Tyler Reddick was weaving trying to regain control of his wayward rear end.
Villeneuve eventually clipped Reddick but managed to avoid major damage.
When asked about the crashes in front of him, and the art of keeping the car's nose clean, he added: "That's what made it fun.
"At the start, [another driver] just jammed down and I lost the tow.
"When I pitted the first time the brake bias was completely off, I fixed it after that first spin.
"Then, was it Car 8? Car 8 [Reddick] spun in front of me, I was clipped when he spun.
"It was a handful and the car was really tough to drive.
"The car was really good in the draft. The problem was it took a while to know they [the other drivers] could draft with me.
"But at some point when we were all running together, a car decided to take my air out and we both lost the draft instead of him just staying there which was not good. But that's the way it is."
Some might look at the number of retirements and drivers hitting trouble as an explanation for Villeneuve's relative lofty finishing position, but it's worth bearing in mind that if you can avoid any serious trouble over a 500-mile race at Daytona where you're constantly bumping and banging with the opposition, you've usually deserved your finish.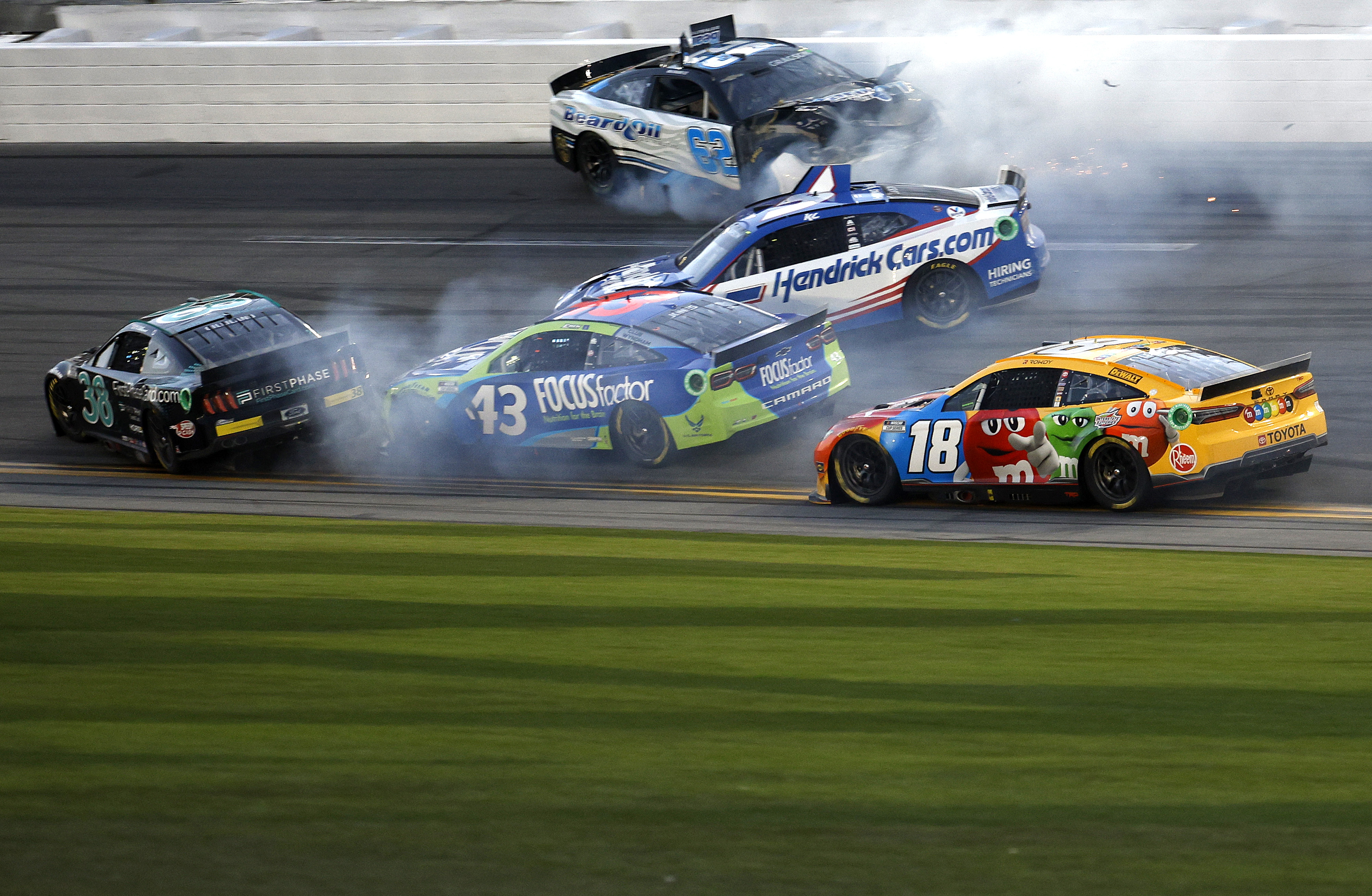 Especially for Villeneuve given the level of competition and the minute size of the team he's racing for here.
Qualifying for the race may still stand as Villeneuve's biggest achievement here though, even if that 22nd at the flag was impressive.
"Obviously, it's not a win, it's not like winning the Indy 500 or the F1 championship," Villeneuve told NASCAR.com after making the field.
"But at this point in my career, the last time I tried to qualify here was 14 years ago, just to make the show is incredible.
"Because we're a small team, we didn't link up with a big team to get the car ready, and it's highly unexpected to be able to make it on time.
"So it ranks right after these big wins."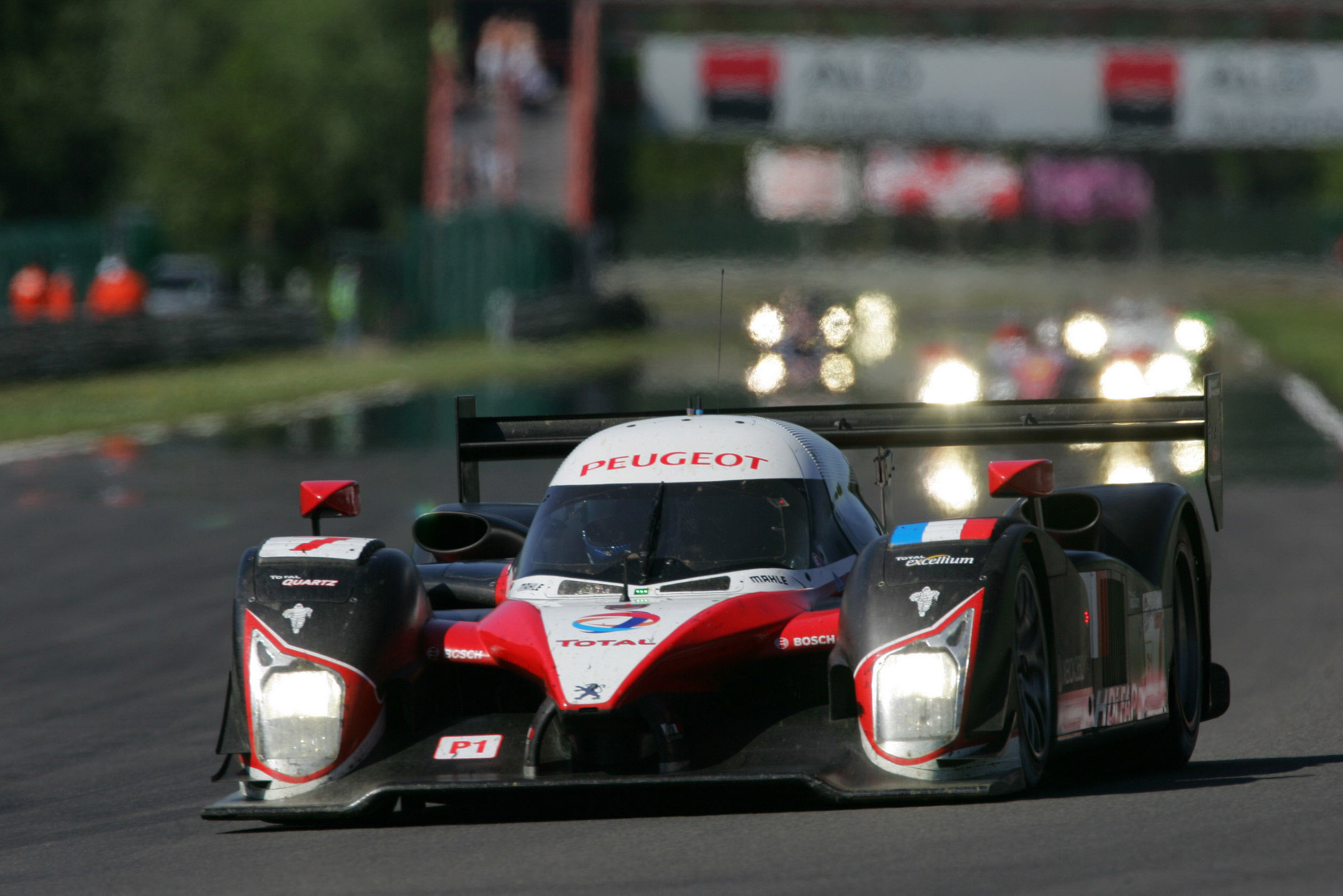 Given Villeneuve's post-F1 career has also included a race win in the World Endurance Championship's Le Mans Series forerunner plus a Le Mans 24 Hours podium when he was part of Peugeot's works LMP1 team, a decent 14th place on his Indy 500 return in 2014 and top-three finishes in NASCAR's second-tier series, that might seem like quite a claim.
But given his age now, the size and inexperience of his team and the quality of the field in a series he hadn't even attempted to qualify for in 14 years, you can see where Villeneuve's coming from with it.
We are on the grid and ready to rock and roll! pic.twitter.com/wKfpRzk3Gz

— Reaume Brothers Racing (@RBR_Teams) February 20, 2022
The inevitable question now – especially given that Villeneuve lies ahead of the likes of reigning champion Kyle Larson and legends Kevin Harvick and Denny Hamlin in the points after they all hit trouble in the race – is that will he do any more races this season?
"I want to do more. The question is, at some point Loris will be driving the car, and that's it, so it will depend on sponsors maybe."
Villeneuve's made five NASCAR Cup Series starts. But given the level of the challenge against him, this one might be his best performance even if it wasn't his best result.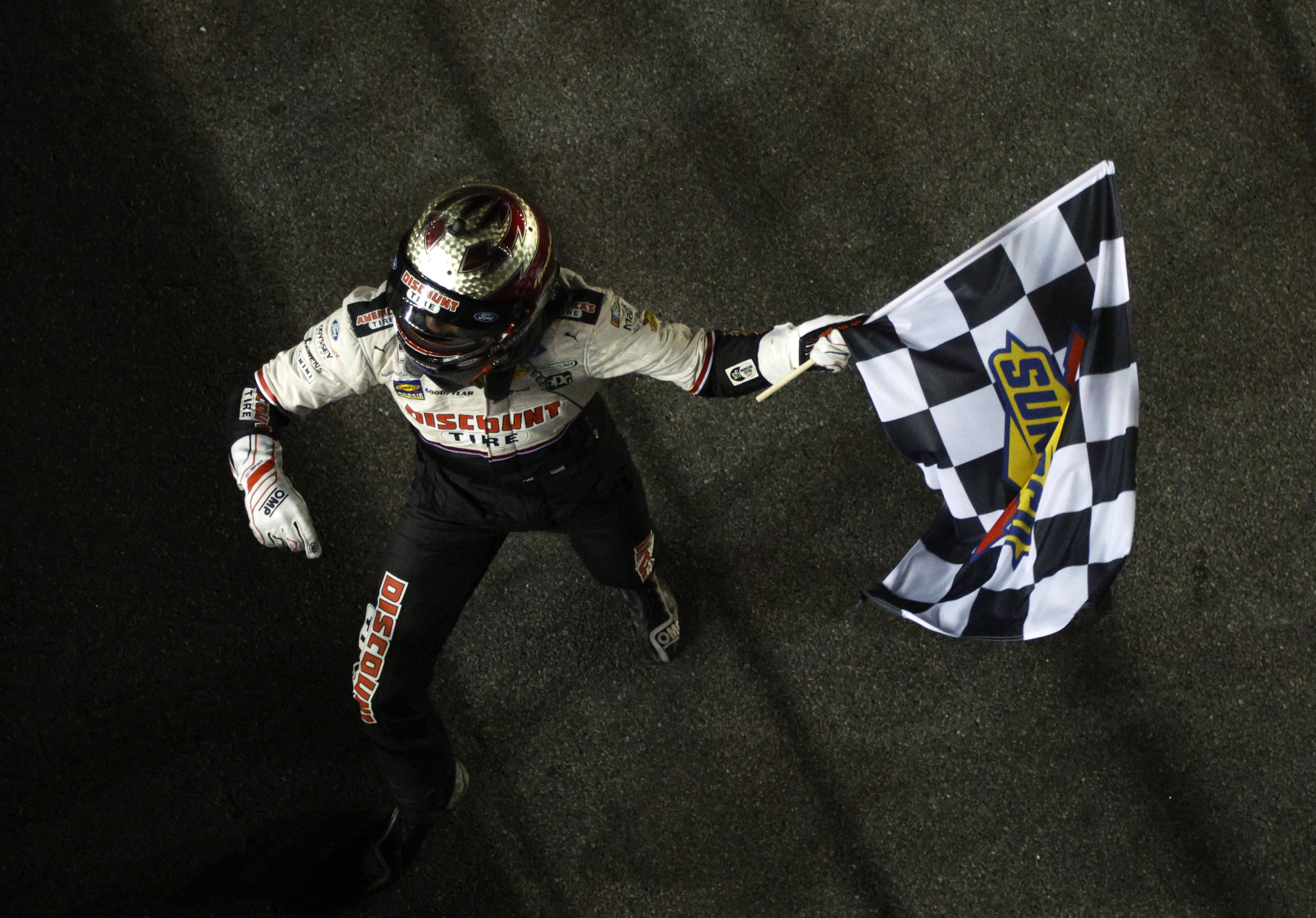 The top billing went to Penske's Austin Cindric who quashed misconceptions that he's a road course driver by taking a late overtime win, controversially edging his team-mate Ryan Blaney into the wall on the run to the flag.
It was the 23-year-old Cindric's first start for the squad as a full-time driver having had bit part schedules and only seven Cup appearances in his career before Sunday's race.
He narrowly held off Bubba Wallace – who drives for basketball legend Michael Jordan's team co-owned by Hamlin and has become one of NASCAR's most popular figures following his extensive lobbying for equality – by just 0.036s.