It's 40 years today since the death of Gilles Villeneuve – one of Formula 1's great heroic legends.
But Villeneuve is too often distilled into a series of snapshots – the wheel-banging moments, the incredible car control and the passionate approach.
In this article first published in early 2020, Mark Hughes argues that the late Canadian was so much more than a wild, untamed talent, and picks out the more nuanced and cerebral aspects of Villeneuve's game that could've made him a multiple world champion.
Gilles Villeneuve, quite possibly the most exciting Formula 1 driver of all time.
As with any star who captures the public imagination, there are myths and legends around him.
But one of the biggest myths is that he could never have won the world championship, that he was too crazy, his talent too unfocused ever to have prevailed over a season.
It's easy to see why such a view took hold – for much of his legend is built around the moments of sublime high drama within his brief (four-and-a-bit seasons) F1 career: three-wheeling at Zandvoort, the Imola 1980 crash, somersaulting over Ronnie Peterson at Fuji in his fourth race and the wheel-banging duel with Rene Arnoux at Dijon in 1979. And more.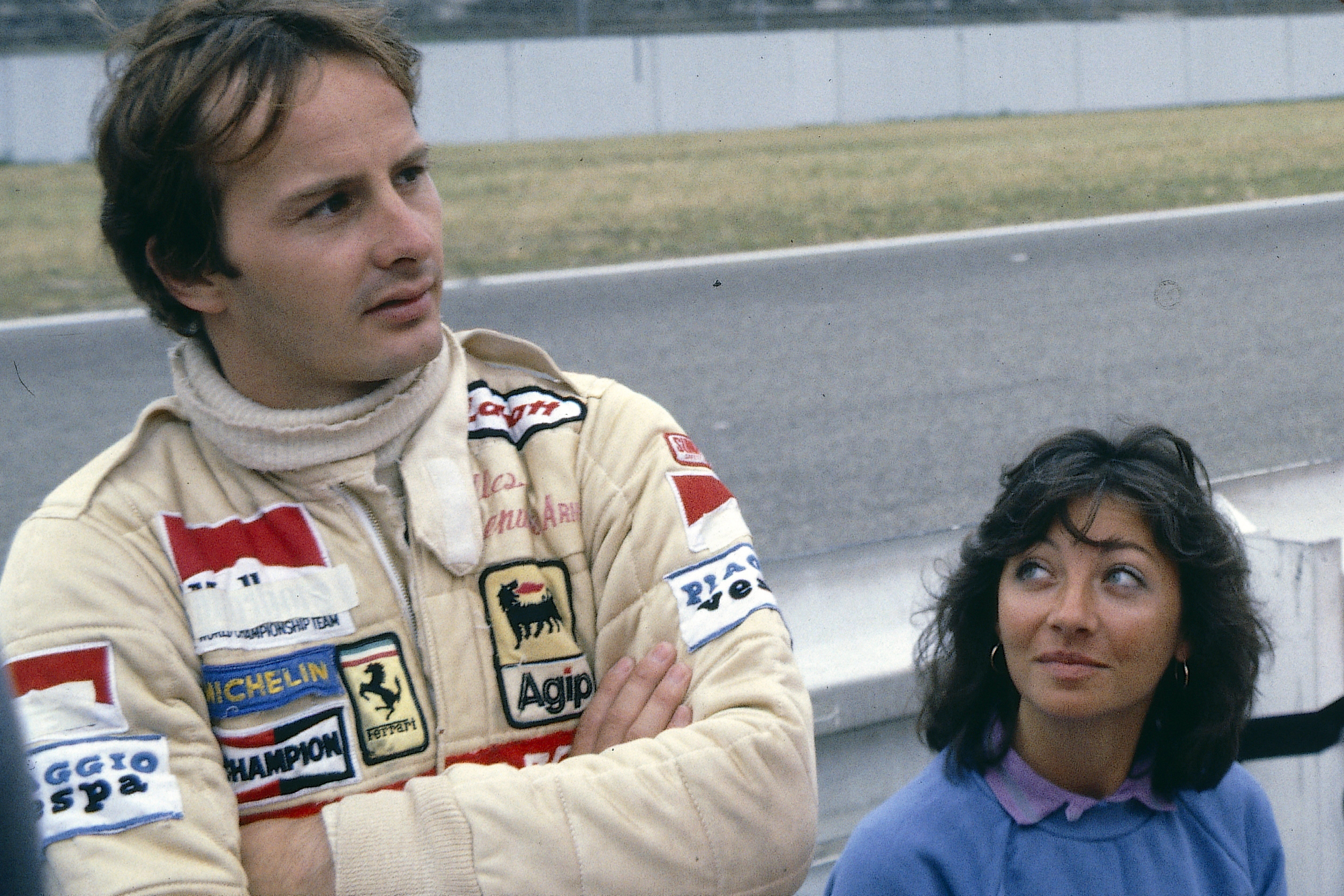 It's true that his driving was imbued with incredible passion and it was his emotional reaction to the events of Imola '82 – when he felt he'd been robbed on victory by the actions of Ferrari team-mate Didier Pironi and not subsequently vindicated by his team – probably played a part in his fatal accident at Zolder.
But the big loud picture of the drama has bled out the detail which shows that, actually, there was within him all the sensitivity, feel and judgement that would have allowed, under just slightly different circumstances, a career that might have rewritten the record books of the time.
His talent went far deeper than just incredible car control and bravery. This under-appreciated truth was indelibly written into all six of his grand prix victories.
Montreal 1978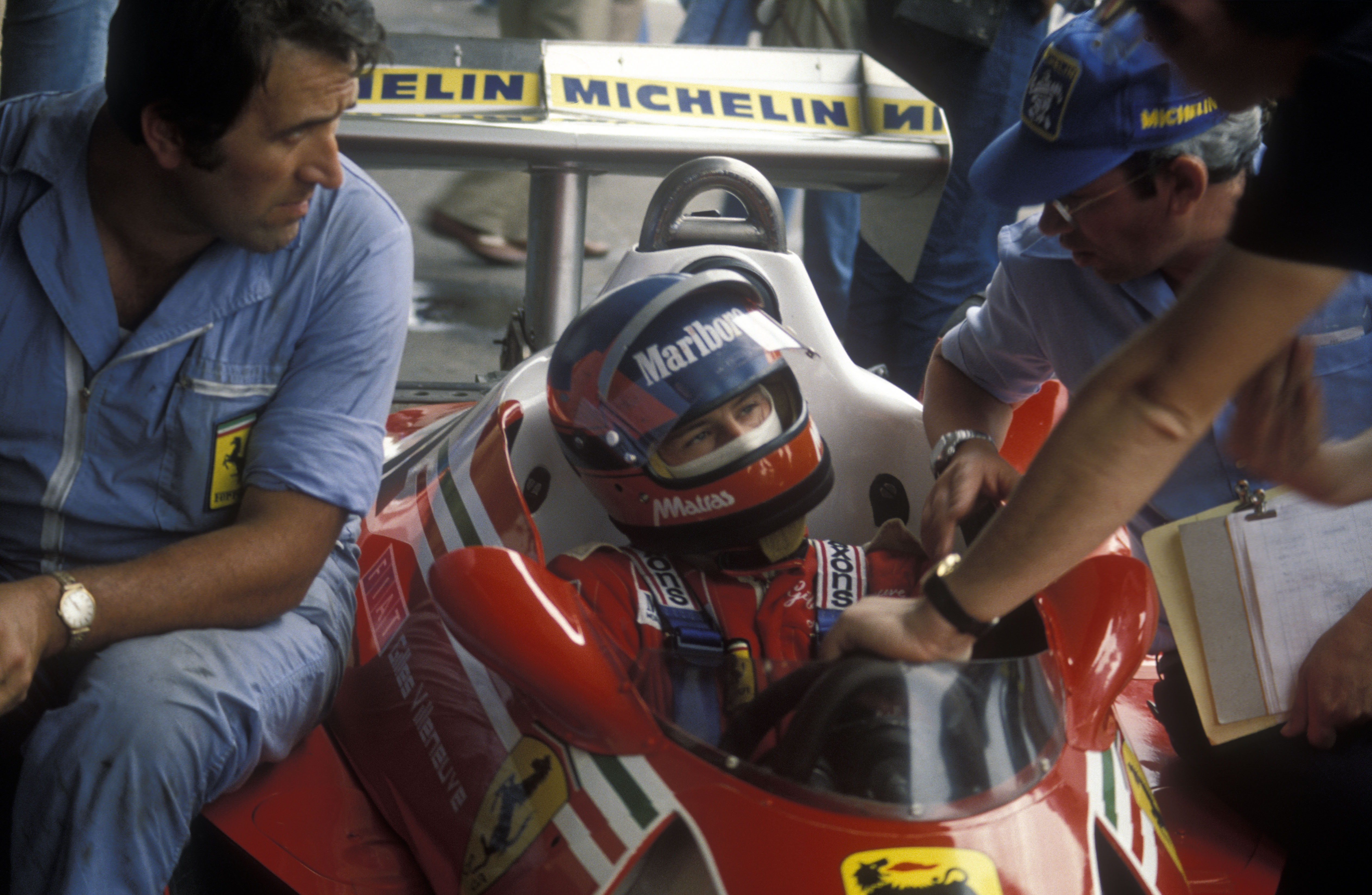 A crucial component of his maiden grand prix victory – which came, admittedly after Jean-Pierre Jarier in the much faster Lotus 79 retired from a big lead – was Villeneuve's tyre choice.
On a cold October day, he was the only one of Michelin's four drivers opting for its softest tyre. There's no way that will last the distance, he was advised by the tyre men. Even his team-mate, the super-sensitive Carlos Reutemann, couldn't believe the soft would make it for 70 laps around the brand new circuit.
Gilles knew better – for despite the drama of his racing style, his driving had great finesse. He didn't kill tyres – he was invariably easier on his tyres than his team-mates.
Different circumstances require different traits to win. On this day, Villeneuve assessed that the most suitable approach was going to be to keep his delicate rubber in shape in the early going when the fuel load was high, so as then to benefit from the tyres' greater grip.
For the early laps he ran in his grid position of fourth and it wasn't until the 19th lap that he began to make progress.
After picking off Alan Jones' Williams and Jody Scheckter's Wolf, he was running unchallenged in second but forming no threat to Jarier. That's where he'd have finished had the Lotus half-a-minute in front of him held together, and it would have been a beautifully-judged second place, 20s clear of Reutemann in the other, harder-tyred, Ferrari. Instead, a leak on the Lotus made Villeneuve's a beautifully-judged drive to victory.
Kyalami 1979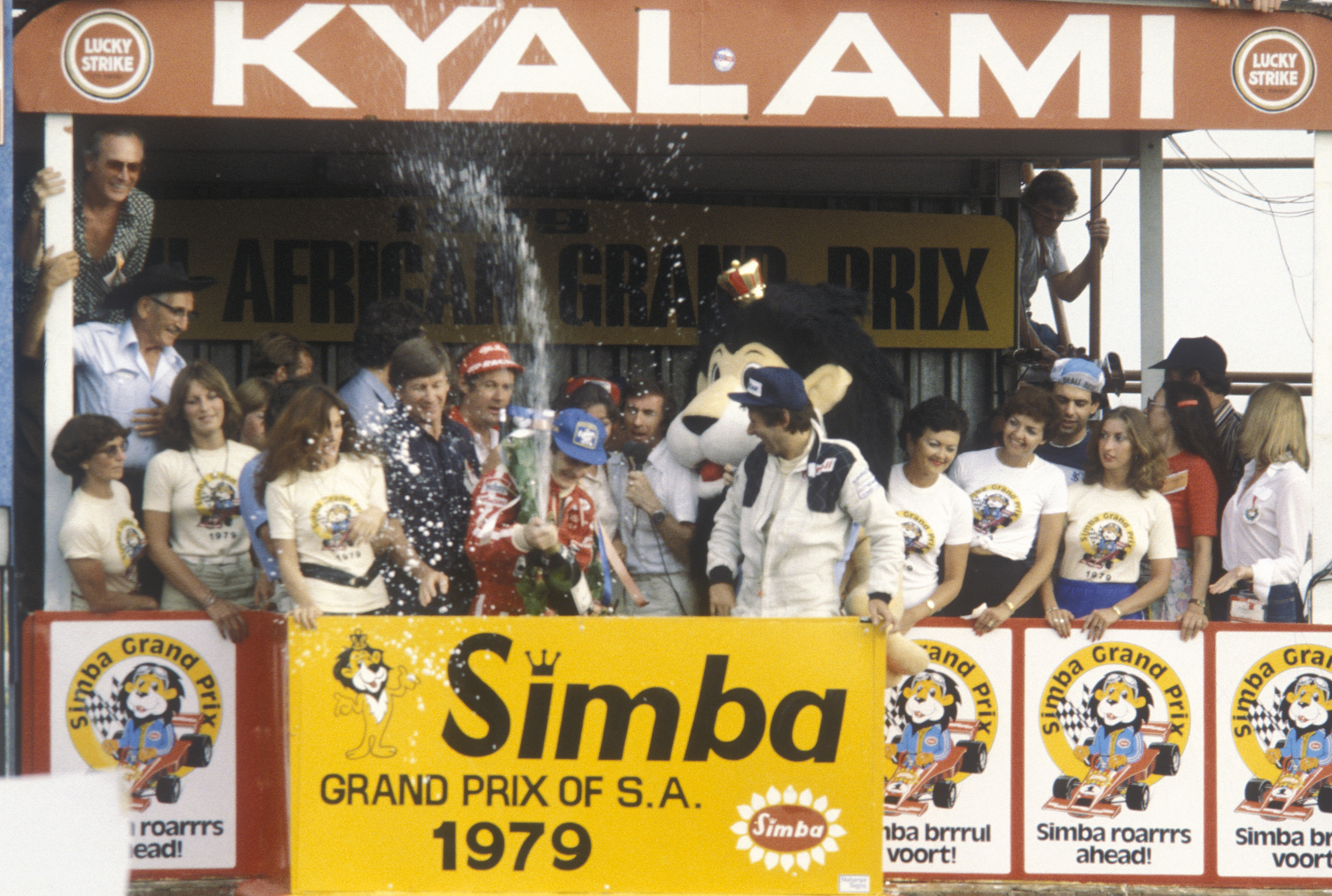 On the Ferrari 312T4's debut, Villeneuve again won through the choice of a marginal Michelin compound that everyone else believed would be too delicate.
His race was complicated by a heavy rain shower just three laps in, which brought out the red flags. He took the restart on wets, with team-mate Scheckter opting for dries on what was a quickly-drying track.
Villeneuve pulled out a big lead – though he would later castigate himself for not pushing harder during this phase of the race, as it left him with a lot to do subsequently – until the drying track meant his wets overheated and force him to pit, on the 15th lap.
A slow stop led to him rejoining half-a-minute behind Scheckter and it seemed Villeneuve had blown his chances by not choosing slicks for the restart.
But at the stop he'd insisted on the very marginal soft tyres he had worked throughout the practices with.
With only 63 laps to do on them rather than 78, and with 15 laps worth of fuel burnt off, Villeneuve felt able to launch into full attack mode to utilise the greater grip yet not kill them.
No one else had reckoned them as anything other than qualifying tyres, but he knew different. He made up that half-minute on Scheckter and when the latter locked up, Villeneuve was through to an immaculate victory based upon an uncanny feel and deep thought.
The dynamics behind the win were, as with Montreal '78, very different to the image of him.
Long Beach 1979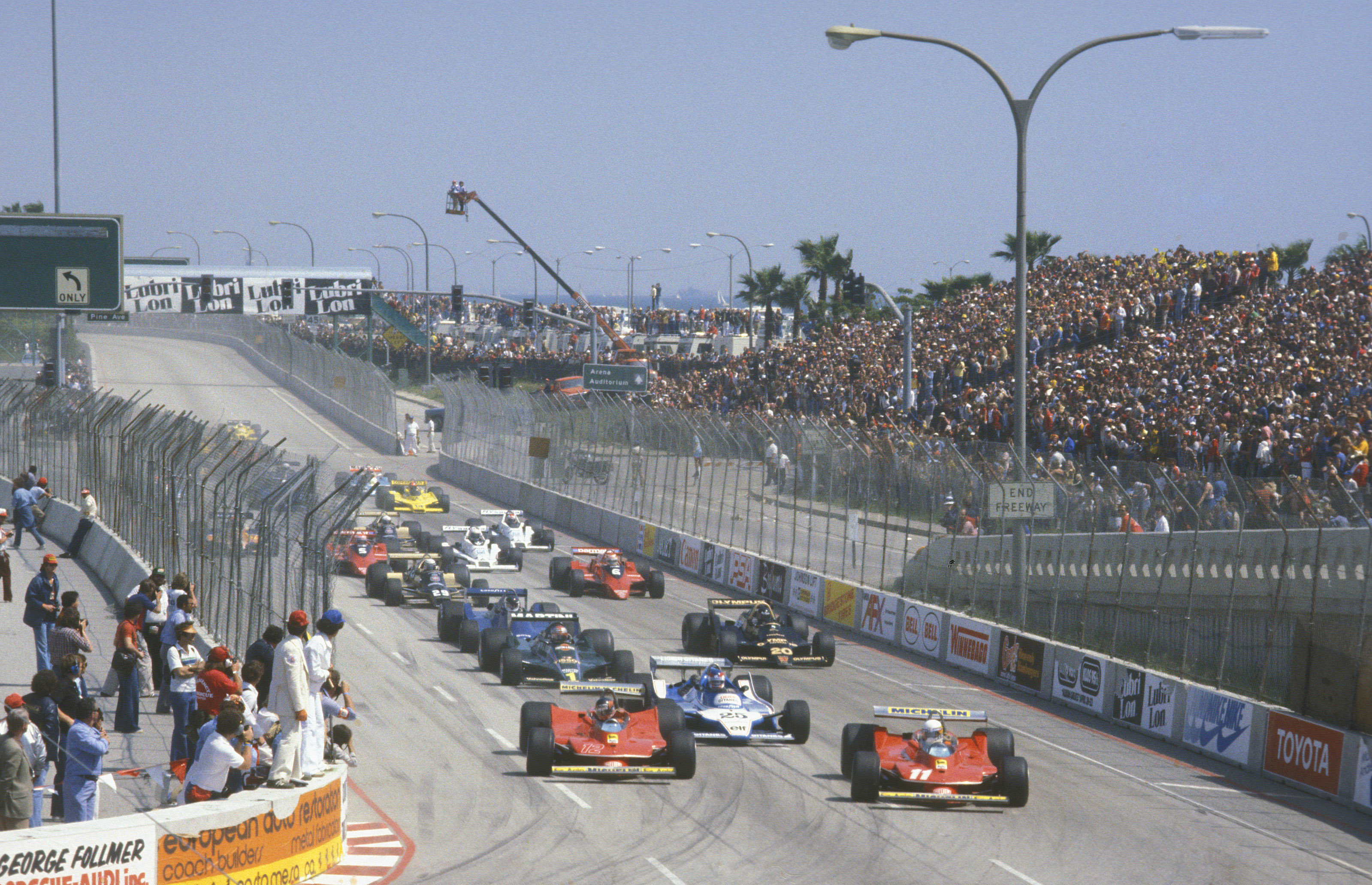 He won this in dominant fashion from pole, beating Scheckter by half-a-minute.
But again he did it with a tyre choice the Michelin engineers advised against – but probably with less conviction now, as they'd seen first hand what his delicate feel could conjure.
Watkins Glen 1979
After engaging the superior Williams FW07 of Alan Jones in battle, it looked like Villeneuve's win was secure when his rival dropped out.
But Villeneuve's engine was registering almost no oil pressure and there were still 20 laps to go.
After noticing it was the left-handers that were causing the pressure to dive, he coasted through them for the rest of the distance, allowing those cars he'd lapped to un-lap themselves. Nursing the car like this, he coasted across the line to his third win of the season.
Monaco 1981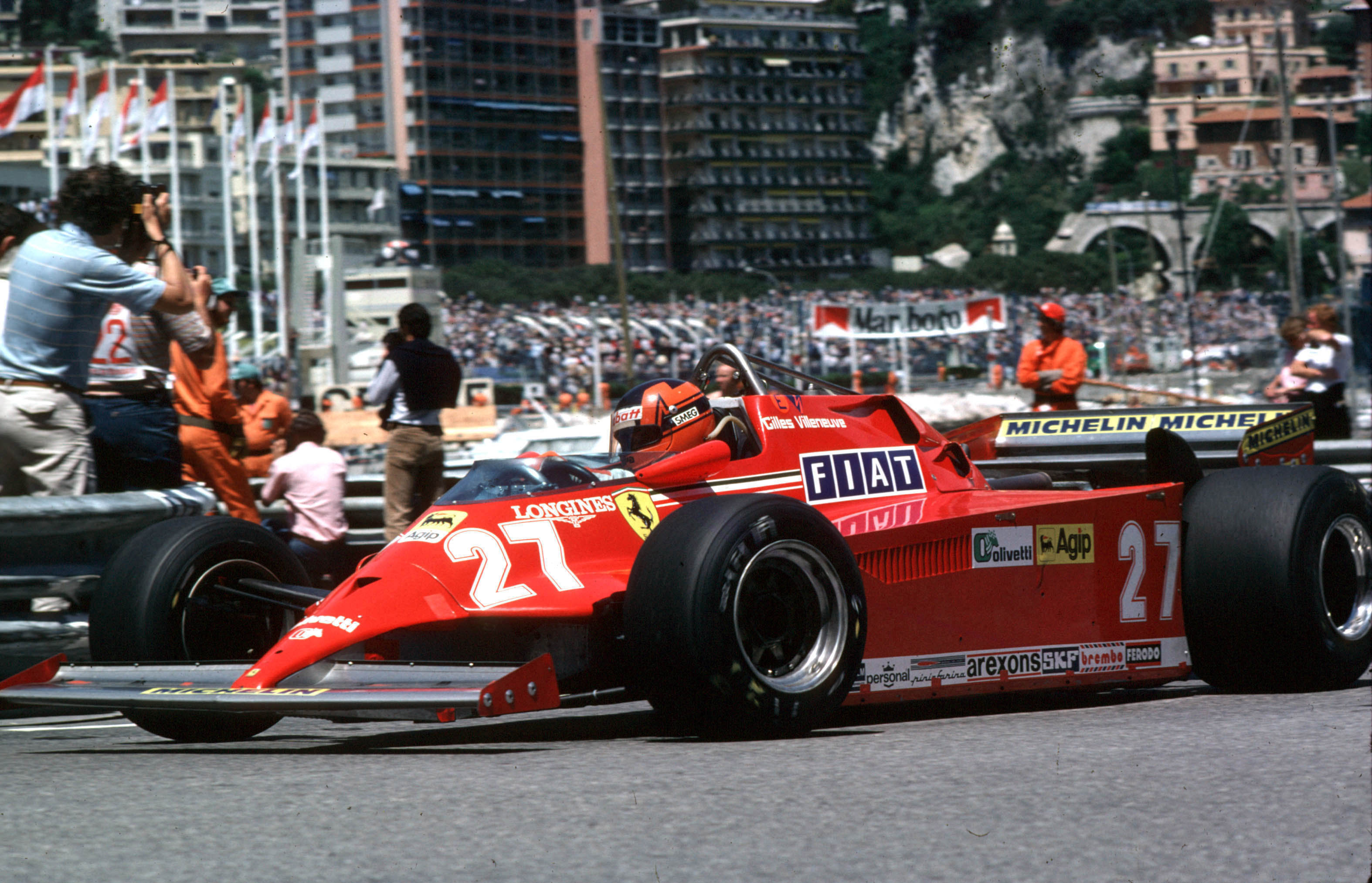 The gripless truck of a Ferrari shouldn't even have been within sniffing distance of Nelson Piquet's underweight Brabham, let alone losing pole to it only by a few hundredths of a second.
The next-fastest turbocharged car was Alain Prost's Renault, down in ninth, over 1s slower. The other Ferrari of Pironi was on the penultimate row.
But that out-of-this-world qualifying lap had put Villeneuve wildly out of position for the race – and with a much heavier, turbocharged, fuel load than the naturally-aspirated cars around him.
So Villeneuve drove accordingly, didn't push things in the early laps but held his ground as best he could as Piquet sprinted away. After a while, Jones and his much more nimble Williams wanted past.
Rather than fight it out before he was ready, Villeneuve used his brain.
"He gave me about the gap of a Williams plus about two millimetres into Mirabeau, showing me it was there if I wanted it," recalled Jones. "He would never have got that thing to the finish with any brakes if he'd tried to fight me. I understood exactly what he was doing – he was smart."
Jones set chase for Piquet, caught him, pressured him into an accident – but then later suffered fuel starvation, allowing Villeneuve to power past to an unlikely victory built upon his scintillating qualifying lap but also upon a calculating brain.
Jarama 1981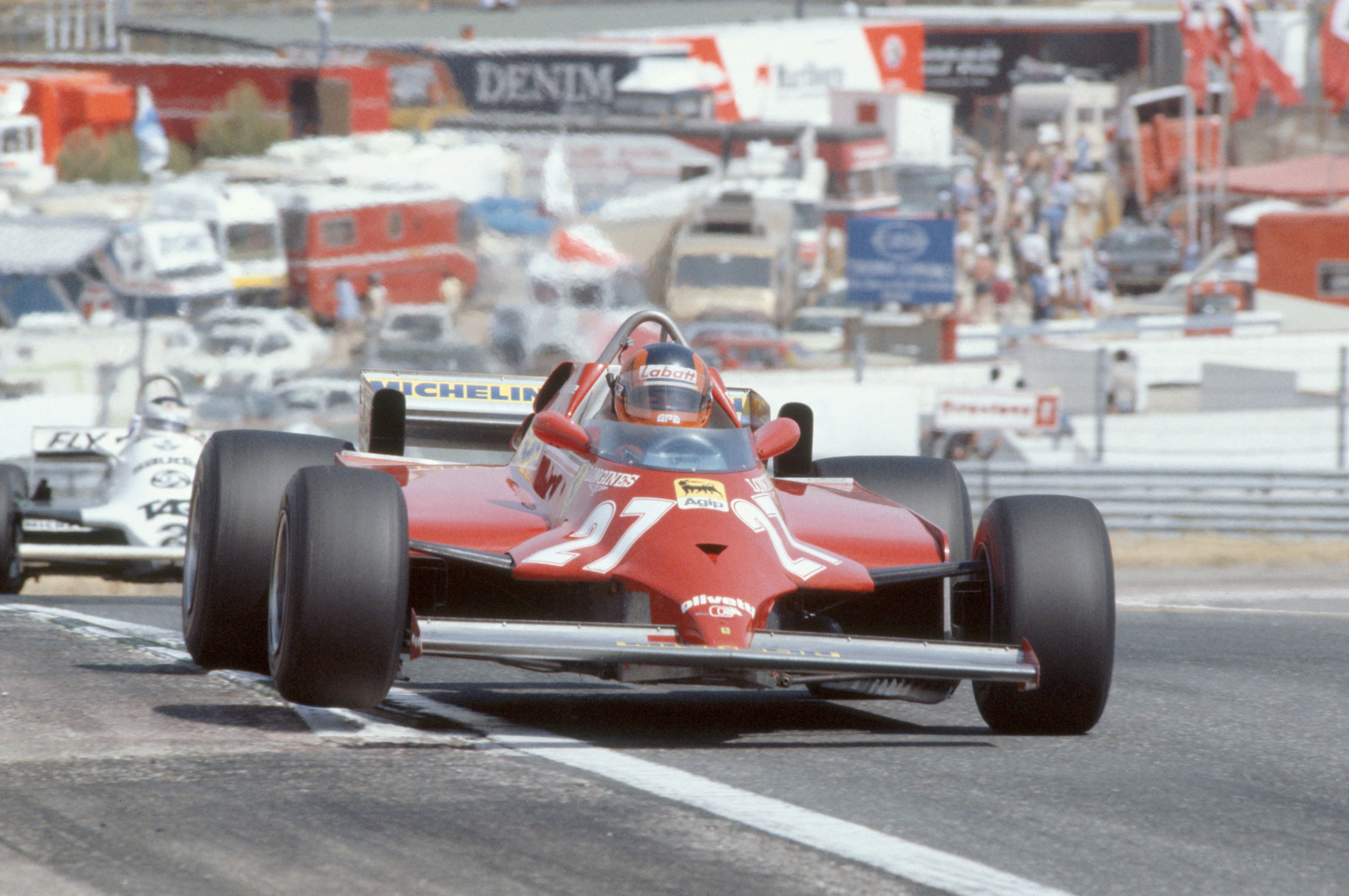 It was lap 18 when Jones spun out of the lead – and there were 66 to go.
Villeneuve took over at the front but he had a posse of four faster cars on his tail, in a tight queue. The Ferrari had the power not to be vulnerable on the straights but had literally around one-quarter of their downforce (according to Harvey Postlethwaite who joined as designer that year).
One locked wheel, one missed apex around the ever-turning track – and they'd have all been through. He had to drive a race of perfection for 66 laps to make this work. Not an attacking drive, but a smart, defensive one with zero room for the smallest error. So that's what he did.
Sadly, that's all the record book says; six victories for the greatest driver of his day, one of the greatest of any days. But in every one of those six can be seen the qualities that would have been the bedrock to fabulous success had his career played out properly.
There were the many might-have-beens: had he not run out of fuel at Zolder when running third, those four points would have won him the championship, despite operating as a number two. If Scheckter hadn't collided with Clay Regazzoni there on the first lap and nerfed the Williams into Villeneuve's path, Villeneuve wouldn't even have needed to have been making a charging recovery from a pitstop and would quite conceivably have won the race at a fuel-efficient canter.
Had Ferrari not deliberately taken an age to change Villeneuve's engine in qualifying at Monaco, had Piquet not got in the way at the chicane in Villeneuve's one proper late qualifying run (with a lap that was already set to be pole by a full 1s), then he'd surely have dominated Monaco too. Had he not got the puncture at Zandvoort, the prelude to the three-wheeling antics.
So to suggest he couldn't have won a championship is nonsense; with just normal luck he could have won it as a number two in '79. He would surely have won it in '82 with what subsequently became the best car, the '80 and '81 seasons being write-offs with hopelessly uncompetitive Ferraris.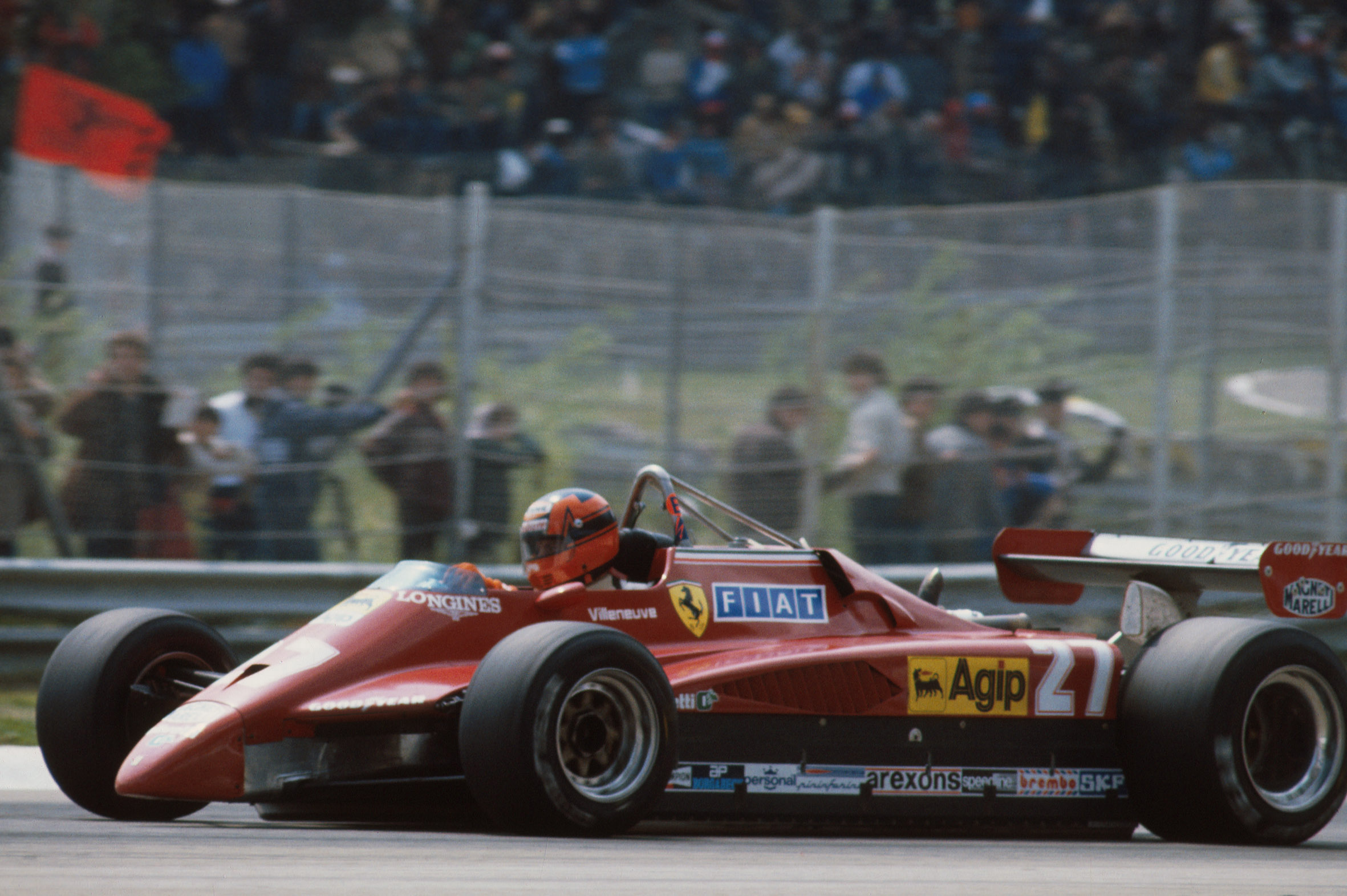 His disillusionment with Ferrari after events of Imola had led him to resolve he was not staying there beyond that year. He had a long-standing offer on the table from Ron Dennis to join McLaren. If he'd accepted it, he'd have been driving the dominant McLaren-TAGs of 1984 and '85. So quite conceivably, another two titles there.
The breadth and depth of his ability was stunning. He called upon those qualities that backed up his unbelievable raw speed only when the discipline of the situation demanded it.
Otherwise, he threw caution to the wind largely as a consequence of the no-hope machinery he'd been given. Occasionally it didn't work – but when it did, he achieved miracles.