The coronavirus pandemic is leading to widespread cancellations and postponements in the early part of the 2020 motorsport season.
This list – which will be updated constantly as the situation develops – rounds up the consequences so far.
Formula 1
Races off: Australian GP (March 15), Bahrain GP (March 22), Vietnam GP (April 5), Chinese GP (April 19), Dutch GP (May 3), Spanish GP (May 10), Monaco GP (May 24), Azerbaijan GP (June 7)
F1 postponements and cancellations have come in waves since the initial announcement regarding the Chinese Grand Prix, and it'll now be at least the first eight races of the original 2020 calendar that will not happen as scheduled.
The June 14 Canadian GP race at Montreal's Circuit Gilles Villeneuve is currently the earliest scheduled.
F1 CEO Chase Carey expects the 2020 season to begin "at some point in the summer" and last from 15 to 18 races.
MotoGP
Races off: Qatar GP (March 8)
Rescheduled: Thailand GP (March 22 to October 4), US GP (April 5 to November 15), Argentinian GP (April 19 to November 22), Spanish GP (May 3 – no new date yet)
MotoGP had announced a calendar reorganisation that attempts to ensure all its affected overseas rounds bar Qatar still run.
But the worsening situation in Europe subsequently forced its hand when it came to the beginning of the European leg, as it had to indefinitely postpone the Jerez race.
Formula E
Races off: Sanya E-Prix (March 21), Rome E-Prix (April 4), Paris E-Prix (April 18), Seoul E-Prix (May 3), Jakarta (June 6)
Formula E was the first series to lose an event to coronavirus when it cancelled its Chinese round in Sanya, and its decision to suspend all running until at least mid-May adds Paris and Seoul to the already called-off Rome and Jakarta events.
Rome and Seoul are regarded as the races with the best chance of finding a place on whatever reconfigured calendar can be arranged.
IndyCar
Races off: St Petersburg (March 15), Barber (April 5), Long Beach (April 19), Austin (April 26)
IndyCar initially hoped to continue with its St Petersburg season-opener behind closed doors, and track action for the support categories began before the decision was taken to call off both this event and everything else scheduled through March and April.
That means the Barber Motorsports Park and Austin rounds join Long Beach – which had already cancelled its 2020 event on advice from the city authorities – in being cancelled.
The Indianapolis 500 has now been shuffled back to August with the Mid-Ohio and Gateway rounds.
Due to the outbreak of the virus, the series has put an end to all open and closed test sessions, including seven-time NASCAR champion Jimmie Johnson's outing at Barber with Arrow McLaren SP. That ban currently ends on May 10.
World Rally Championship
Events truncated: Rally Mexico (March 12-15)
Events off: Rally Argentina (April 23-26)
The WRC continued with Rally Mexico despite unease among some competitors, with organisers adamant that the coronavirus situation in Mexico did not justify cancellation and that with the crews already present it made sense to run.
But as the situation worsened around the world, the decision was taken to conclude the event one day early so the WRC fraternity could get back to their mostly European bases.
The following round in Argentina has been called off for now in what is being approached as a postponement to an as-yet-unknown new date.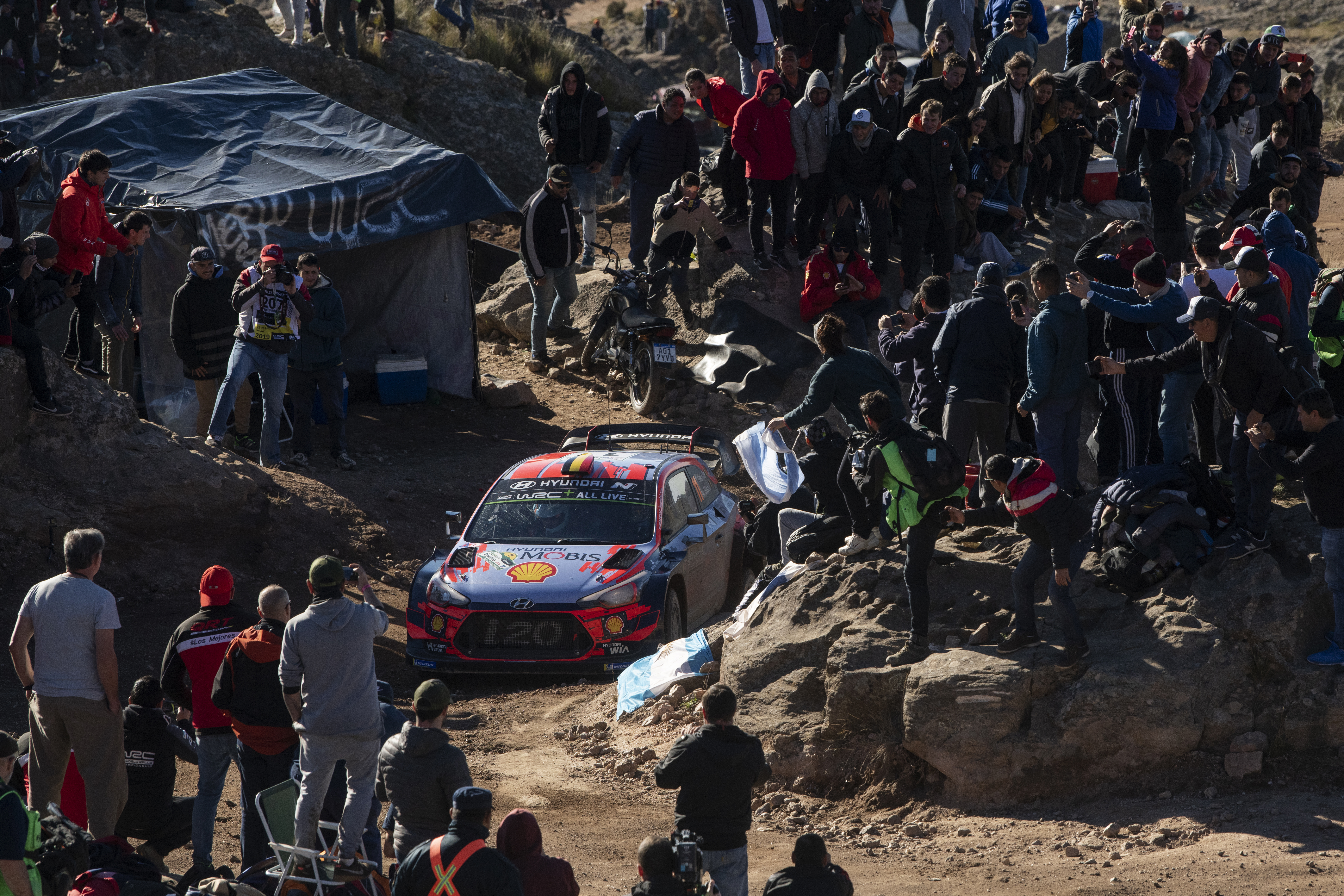 World Endurance Championship
Races off: Sebring 1000 Miles (March 20), Spa 6 Hours (April 25)
The ban on travel from many European countries to America led to the WEC dropping its Sebring event, and soon afterwards its late-April Spa date was postponed. That leaves the Le Mans 24 Hours as the next race on its calendar.
NASCAR Cup Series
Races off: Atlanta (March 15), Homestead (March 22), Texas (March 29), Bristol (April 5), Richmond (April 19), Talladega (April 26), Dover (May 3)
NASCAR initially hoped to continue with its scheduled races behind closed doors, but then decided to postpone the Atlanta and Homestead rounds completely.
Then when US government advice recommended a longer-term stop to any form of mass gathering, every event up to early May was called off for now. But NASCAR is still confident it can find a way to fit a full 36-race Cup season into 2020.
Like IndyCar, NASCAR has banned testing for the foreseeable future due to the virus outbreak.
DTM
Events off: Hockenheim test (March 16-19)
The DTM season will run to a revised calendar, beginning at the Norisring on July 10-12.
The season will end at Monza on November 13-15 while its UK round at Brands Hatch remains unaffected on August 22-23.
Two new events at Igora Drive in Russia and Anderstorp in Sweden are interchangeable and will take place on either July 31-August 2 or October 2-4 respectively.
W Series
Events off: Valencia test (May 4-5)
The all-female single-seater championship was due to begin its second-ever season at St. Petersburg's new Igora Drive venue on May 30.
It planned to hold a pre-season test at Valencia just under a month prior, and announced it on March 10, only to be forced to communicate a cancellation seven days later.
Following the DTM's calendar reshuffle, W Series looks likely to begin its second season at the Norisring on July 10-12,  but this has yet to be officially communicated.
World Superbike Championship
Races off/rescheduled: Qatar (March 13-15 – no new date yet), Jerez (March 27-29 to October 2-4), Assen (April 18-19 to August 21-23)
WSBK managed to run its season-opener at Phillip Island in February but was then forced to postpone its next three rounds.
Jerez has switched from a March slot to October, but the preceding Qatar event is yet to get a new date. Assen has moved from April to August, slotting in between Oschersleben and Portimao.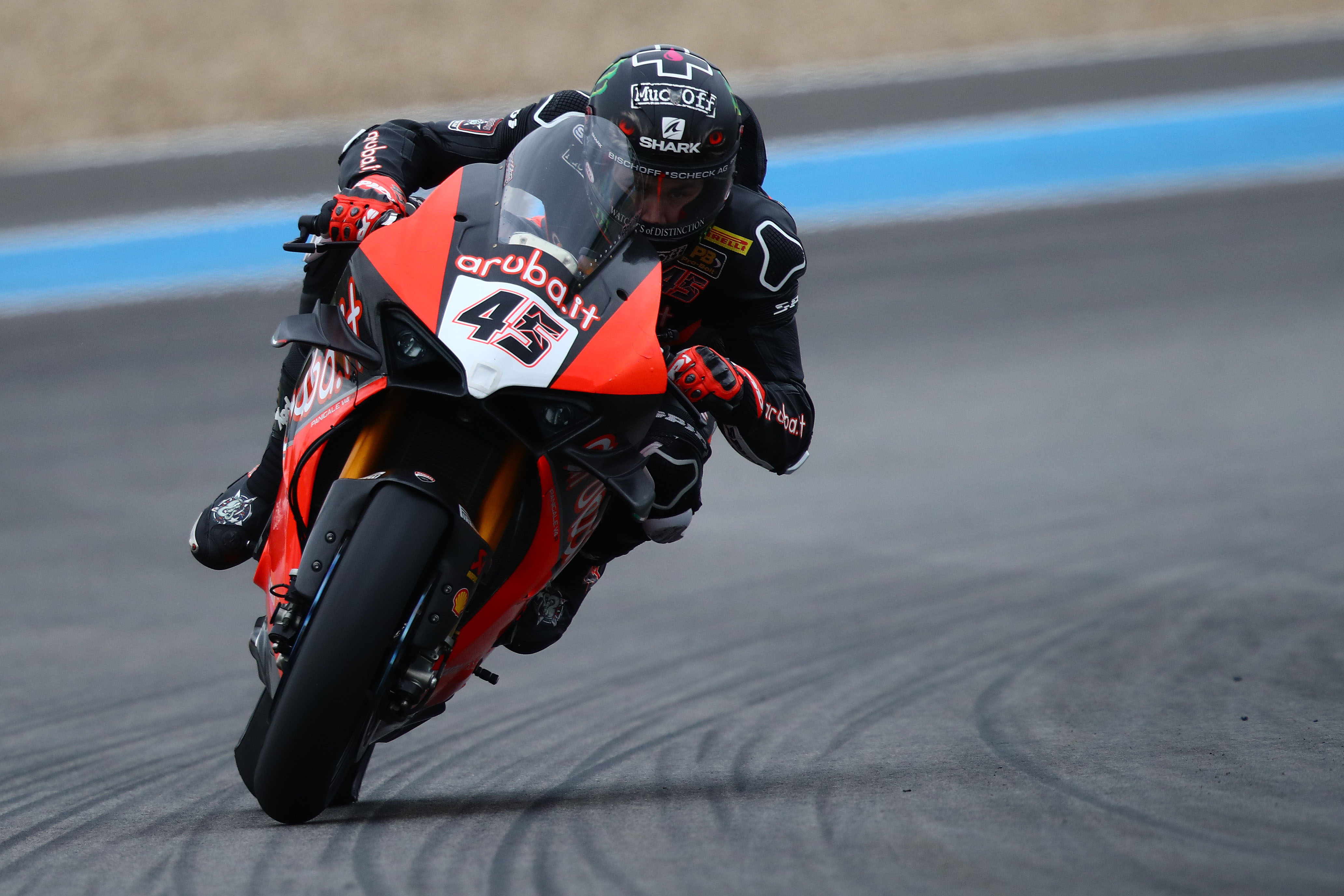 WTCR
Events off: Aragon pre-season test (March 24-26), Hungaroring (April 24-25)
The World Touring Car Cup has called off both its pre-season test and its planned opener in Hungary.
It is not going to attempt to reschedule the Hungaroring event and will instead fit additional races into its Aragon round in July.
The series targeted the Nurburgring Nordschleife race in late May as its opener but that has also been cancelled. The series has admitted there are question marks over the following Slovakia round as well. If the Slovakia round is affected, the season will not start until the Vila Real street races on June 20-21 at the earliest.
WTCR's plan is to maintain a 20-race season by adding further races into the events it does manage to run to replace cancellations, rather than trying to reschedule full events.
British Touring Car Championship
Events off: Donington Park (March 28-29), Brands Hatch (April 11-12), Silverstone (April 25-26), Thruxton (May 16-17), Oulton Park (June 13-14)
The BTCC was among the longest-lasting high-profile holdouts when it came to coronavirus disruptions, with it issuing a statement as recently as March 13 that reaffirmed that upcoming events were to go ahead as scheduled and emphasised "the overwhelming desire of the BTCC teams, our fans and the circuits for the events to take place".
It duly went ahead with its March 17 Season Launch test at Silverstone, albeit closed it to the public.
But on the same day as cars hit the track at Silverstone, BTCC announced that its first three planned race meetings for the season were being postponed, after the UK government issued revised guidelines regarding mass gatherings in light of the COVID-19 outbreak.
"TOCA [series promoter] of course completely respects the government's directives," the BTCC's statement read. "The health of our entire nation – not just our competitors, fans, marshals, officials and personnel – is of absolute importance.
"Our firm intention is to run the full season of ten events and we will work closely with the circuits and our stakeholders in order to reschedule new dates for all postponed events."
Motorsport UK subsequently suspended all motorsport events until at least June 30, automatically forcing the postponements of the rounds at Thruxton and Oulton Park.
Motorcycle road racing
Events off: Cookstown 100 (April 24-25), Tandragee 100 (May 1-2), North West 200 (May 10-16), Isle of Man TT (May 30-June 12)
The legendary Isle of Man TT has been called off outright for 2020, which has only previously happened during the world wars and the 2001 Foot and Mouth crisis. The first part of the Northern Irish season has also been lost, including the marquee North West 200.
World Rallycross Championship
Events off: Barcelona (April 19)
Restrictions in Spain have led World RX to call off its planned season-opener at F1 venue Barcelona in April, with the intention being that it will be rescheduled.
That means the season is now due to start at Montalegre in Portugal on the first weekend of May.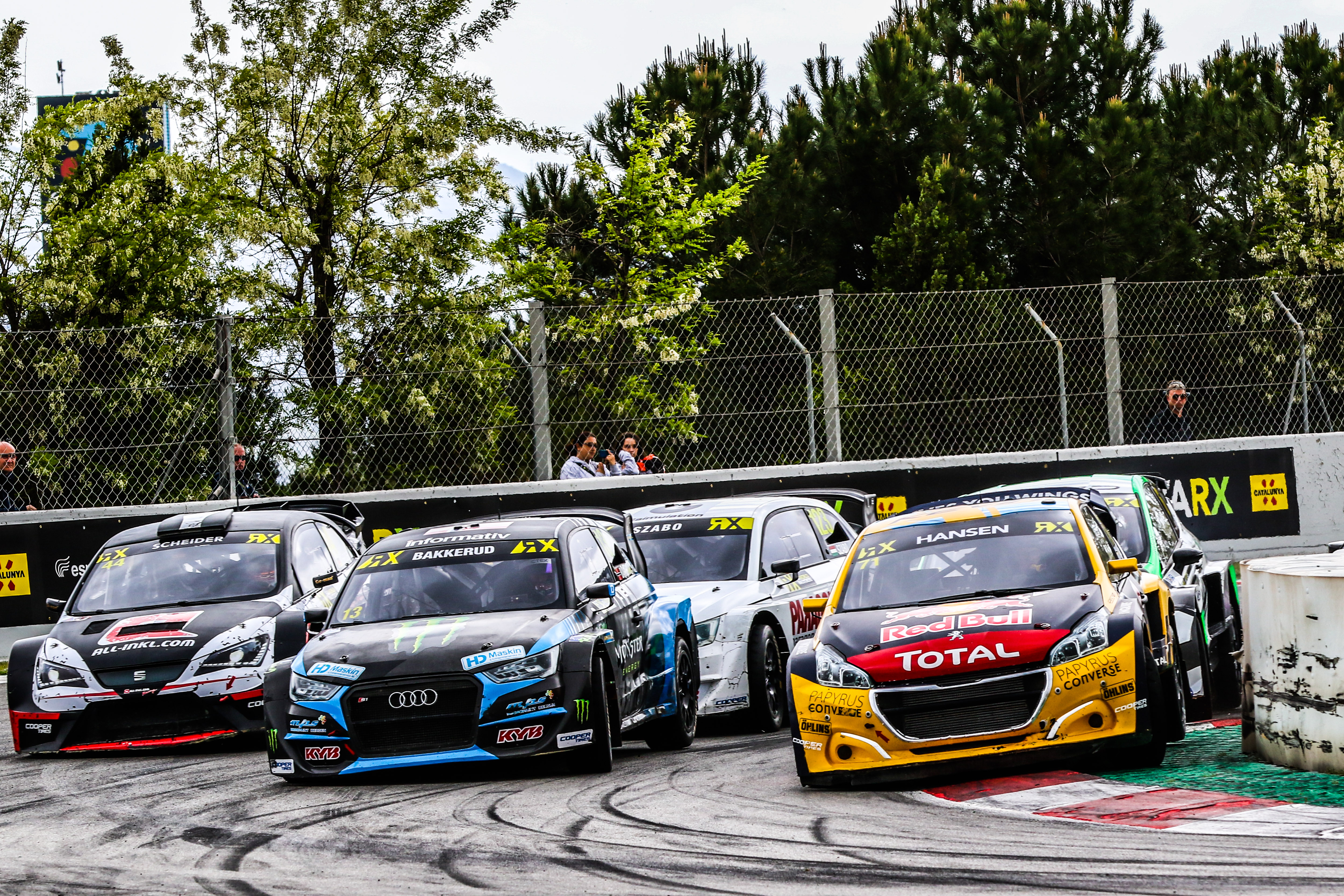 Supercars
Races postponed: Melbourne (March 13-15), Tasmania (April 3-5), New Zealand (April 24-26), Perth (May 15-17)
Australia's top championship managed to hold practice and qualifying sessions for its Australian Grand Prix support event before coronavirus developments forced the rest of the weekend to be abandoned. It is hoping to organise the four events it has had to postpone later in the year, but in the meantime it has launched an Esports series for its drivers.
IMSA SportsCar Championship
Rescheduled: Sebring 12 Hours (March 21 to November 14)
The United States' travel restrictions led to IMSA moving its second major enduro back to the end of its calendar as a new season finale.
Formula 2/Formula 3
Races off: Bahrain (March 21-22), Dutch GP (May 3), Spanish GP (May 10), Monaco GP (May 24)
F1's feeder championships have lost their opening races as a result of the Bahrain Grand Prix being called off, along with the following postponement of Zandvoort, Barcelona and Monaco. Tests for the two series in April at Barcelona (F2) and Budapest (F3), and a Barcelona test in May for F3 have also been postponed.
European Rally Championship
Events postponed: Azores Rally (March 26-28 to September 17-19)
The ERC's opener has been shifted back to September, resulting in a minor knock-on date adjustment to its Cyprus event – which now runs a week later in October than previously planned.
At present, that means the ERC will begin on the Canary Island on the second weekend of May.
British Rally Championship
Events off: West Cork Rally (March 14), Rally Tendring and Clacton (April 25-26)
The BRC's second round was postponed at short notice when Ireland announced restrictions on large events. It has yet to secure a new date.
Under a week later, the next event in Essex was also called off. No attempt will be made to reschedule that one in 2020.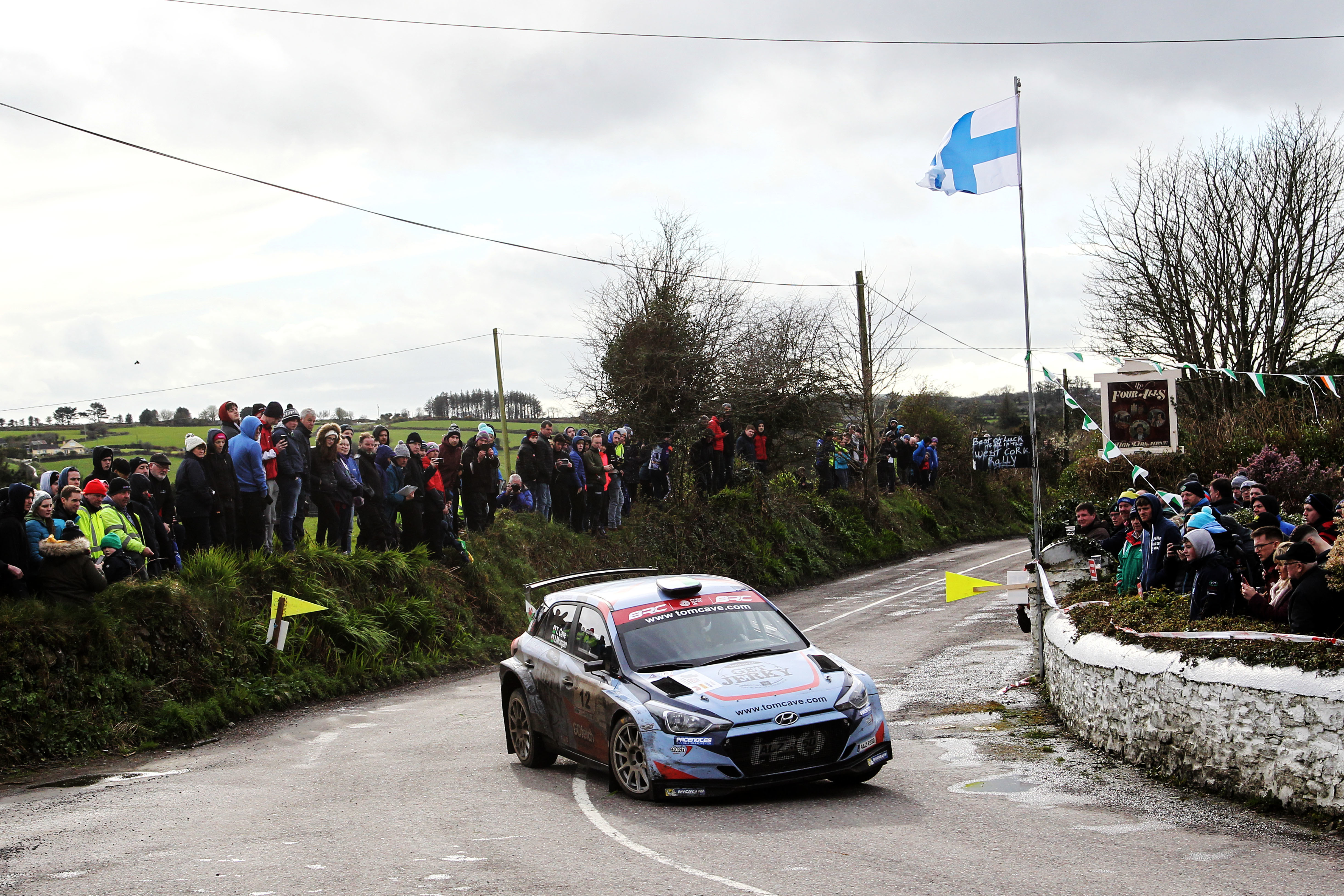 NASCAR Whelen Euro Series
Rescheduled: Valencia (April 25-26 to October 31-November 1)
NASCAR's European arm has knocked its season-opener in Spain back to a season-closing slot, and now intends to begin with its Brands Hatch event at the start of June.
TitansRX
Postponed: Entire season
The alternative rallycross series – which was due to start at creator Max Pucher's MJP Arena in Austria at the end of April – has put its full 2020 calendar on hold for now.
It still intends to go ahead with its season when possible, but will abandon its first non-European event until 2021. It had been scheduled to run at former World Rallycross venue Trois-Rivieres in August.
European Le Mans Series
Races off: Barcelona (April 5), Monza (May 10)
The ELMS has postponed its first two races and is yet to announce new dates.
With the gap for the Le Mans 24 Hours, its first scheduled event at present – pending new slots for Barcelona and Monza – is at Paul Ricard in mid-July.
GT World Challenge Europe
Events off: Brands Hatch (May 2-3), Silverstone (May 10)
The 2020 season of the rebranded 10-round GT World Challenge Europe series (formerly Blancpain GT) was due to begin with two UK-based rounds in May.
But following Motorsport UK's announcement that all racing events would be suspended until June 30, the two rounds in question were cancelled outright.
"SRO Motorsports Group [promoter] has replacement options in place and will make a further announcement this week," the series said.
VLN Series
Rescheduled: Nurburgring 24 Hours (June 22-23 to September 24-27)
The organiser of the prestigious Nurburgring 24 Hours has confirmed that the event has been recheduled for late September.
The date was the first opportunity in the calendar to run the event due to the necessary lead time needed for the long race weekend.
FIM Endurocross
The FIM-sanctioned indoor enduro category – which entails racing on what are effectively trials tracks – has the distinction of being possibly the first motorsport season to be curtailed for good by coronavirus.
The 2020 Endurocross season started in December '19 and was due to conclude with its fifth round at Poland's Lodz venue in March. However, this has now been moved to become the '2021' season opener in December.
As such, the 2020 standings are made final after four rounds, with Britain's Billy Bolt securing a maiden world championship and Bulgaria's Teodor Kabakchiev taking the honours in the Junior class.
UK national motorsport
Events off: All meetings until at least June 30
After initially reiterating health and safety advice and hoping to continue with events, governing body Motorsport UK announced on March 17 that all events would be called off until at least April 30 as the UK government's advice on social distancing took effect.
The date was pushed back to June 30 after UK instituted a lockdown starting on March 23.