Daniel Ricciardo's assessment of McLaren's trajectory is glowing: "They're doing what it takes to now be a real contender in the championship." He believes he is with a team with which he will, eventually, fight for the Formula 1 title.
There's an air of new-season optimism around that declaration, and it definitely seems optimistic in the context of Ricciardo's recent career choices.
He is in his third set of Formula 1 team colours in four years. His Renault gamble after opting to leave Red Bull failed. Now he has turned to the team he snubbed in the summer of 2018.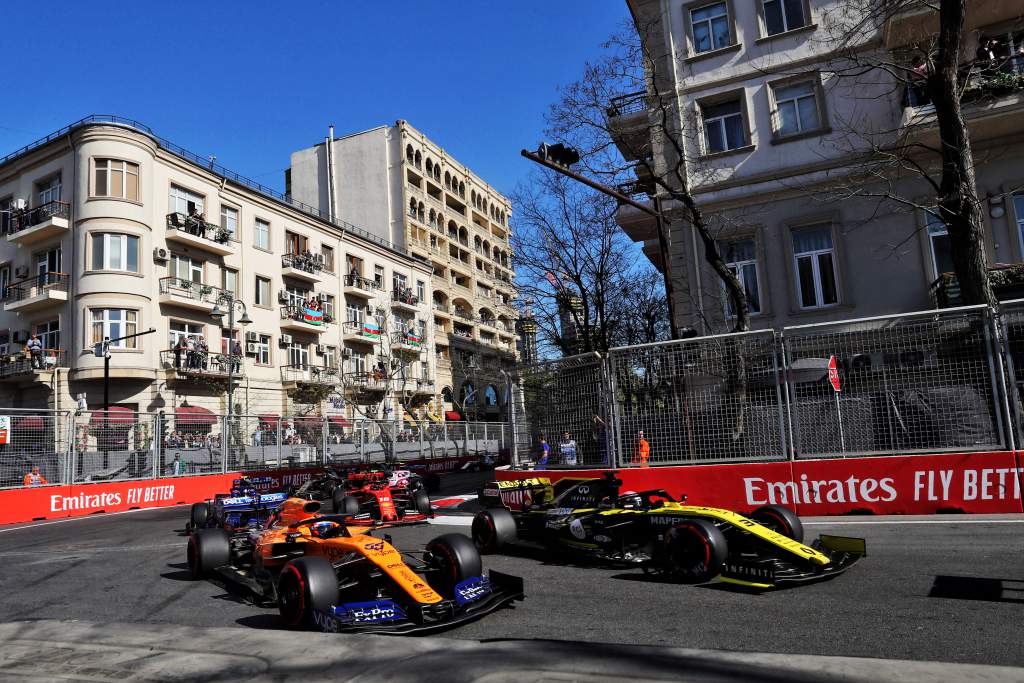 With his heart set on walking out on Red Bull back then, saying no to McLaren two-and-a-half years ago was not the wrong choice. It's simply a sign of McLaren's rapid renaissance that Ricciardo now considers it not only the best option outside of F1's leading teams – where there is currently no room for him – but his best shot yet at an F1 title.
That is quite a leap, though, for a driver who won seven races in five years at Red Bull, a team that has continued to win grands prix in his absence, now joining a team with only three podium finishes in unusual circumstances in the past two seasons.
But after an ill-fated two-year Renault interlude, McLaren represents the midfield project that Ricciardo was so willing to trade Red Bull for.
Back then, this team did not tick many – if any – of the necessary boxes to trust the peak of his career with. Now it does.
"At that time, I was able to make statements that I had yet to deliver on," admits McLaren Racing CEO Zak Brown. "That 'we've got a great team principal, a great technical director, we have the resources that we need'.
"I think 18 months on, I was able to demonstrate to him after he met Andreas [Seidl, team principal] and he was obviously well aware of James [Key, technical director] and I think that went from some statements to factual elements that we can show.
"His statements are that he believes this is his best chance. I don't think we've put a timeframe on that but Daniel is going to be with us for many years.
"I think we're a team on the rise and hopefully he will, along with Lando [Norris], help continue to move the team forward."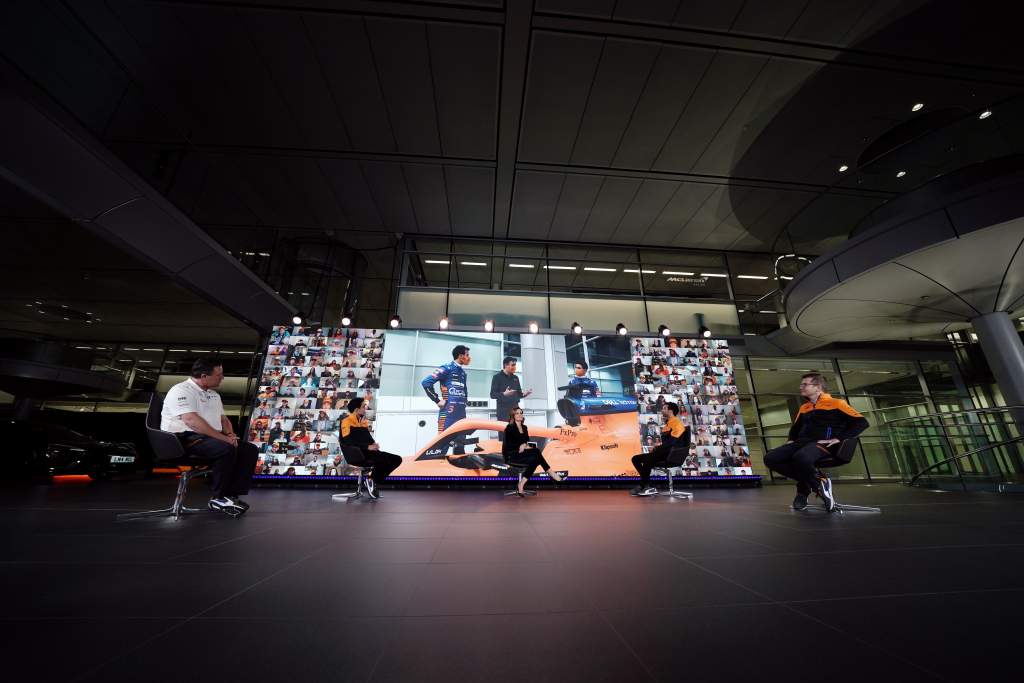 Ricciardo's McLaren contract is a three-year deal. "It's certainly enough time to get this thing going," he says.
His confidence is rooted in the fact that the foundation work for this project has already been completed.
Since Ricciardo turned McLaren down it has rejigged its management structure, appointed Seidl – who Ricciardo rates very highly, calling him a "massive asset" – as team boss and put Key in charge of the technical side.
A lot of awkward truths have been faced up to since the disappointment of 2018, when McLaren learned it was not only Honda that had held it back in the preceding years,
"I feel I'm coming here with a bunch of momentum behind the team as well," says Ricciardo. "Not only results, but I think some really good stability in the team and the infrastructure.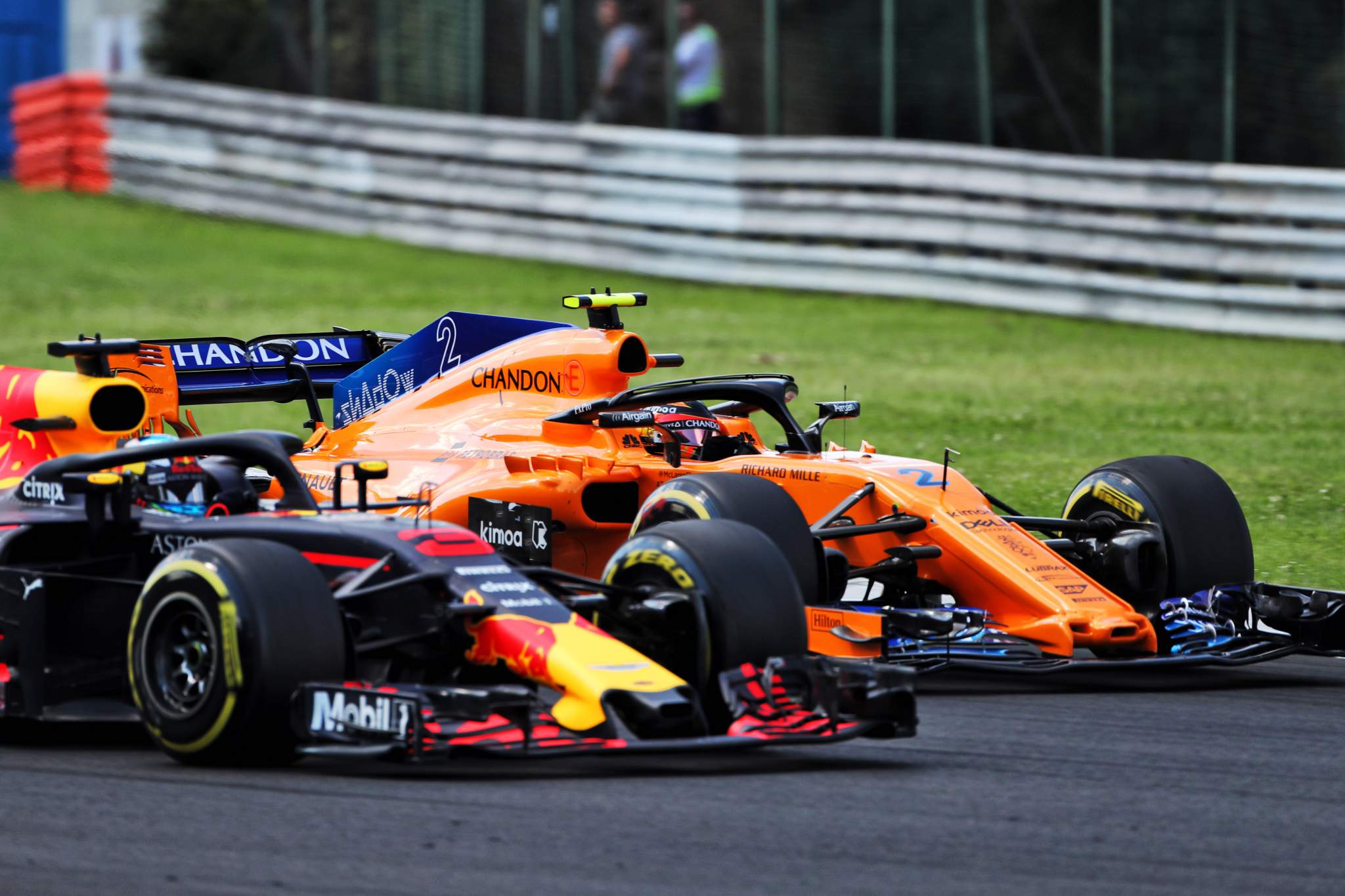 "When I talked to McLaren a couple years ago back in 2018 [pictured above], there were still quite a few moving parts. Not only weren't the results quite there on track yet but they were still trying to figure out their own structure.
"They've really established that now, and I'm basically just fitting in to the puzzle, as opposed to trying to put it all together.
"I'm certainly feeling good about it. It all feels pretty right at the moment."
For that to translate into something tangible though, McLaren needs to deliver where Red Bull and Renault couldn't.
Ricciardo's swift decision to abandon Renault – before a race had even been run in his second season with the team – shows how little faith he had in that project.
McLaren topping what is now Alpine is not a daunting challenge. Overhauling Red Bull in the medium-term is.
Three things will buoy Ricciardo on this front. The first is a matter of momentum. McLaren has it. Red Bull is, broadly speaking, in a period of stagnation. It has been since 2014.
Though the honour of sniping for victories outstrips battling in the midfield, Ricciardo will reassure himself that he's won as many titles – i.e. none – away from Red Bull as he would have done if he'd stayed.
Red Bull looked no closer to fighting for a world championship in the two years without Ricciardo as it did in its half-decade with him. And Red Bull has converted precisely zero of its strong end-of-season finishes into a sustained title challenge the following year.
Meanwhile, McLaren is on the up. In addition to the various positive elements mentioned already, Ricciardo points out the fresh investment received at the end of last year, when McLaren sold a significant but minority stake in the team. It also has a new windtunnel and simulator in the works.
In other words, McLaren's still expanding – and therefore has a higher ceiling – while Red Bull is contracting to meet the budget cap that's being enforced from this season, and is likely to be pulled back.
The second element is that at McLaren he'll have what he didn't have at either Red Bull or Renault: a title-winning engine.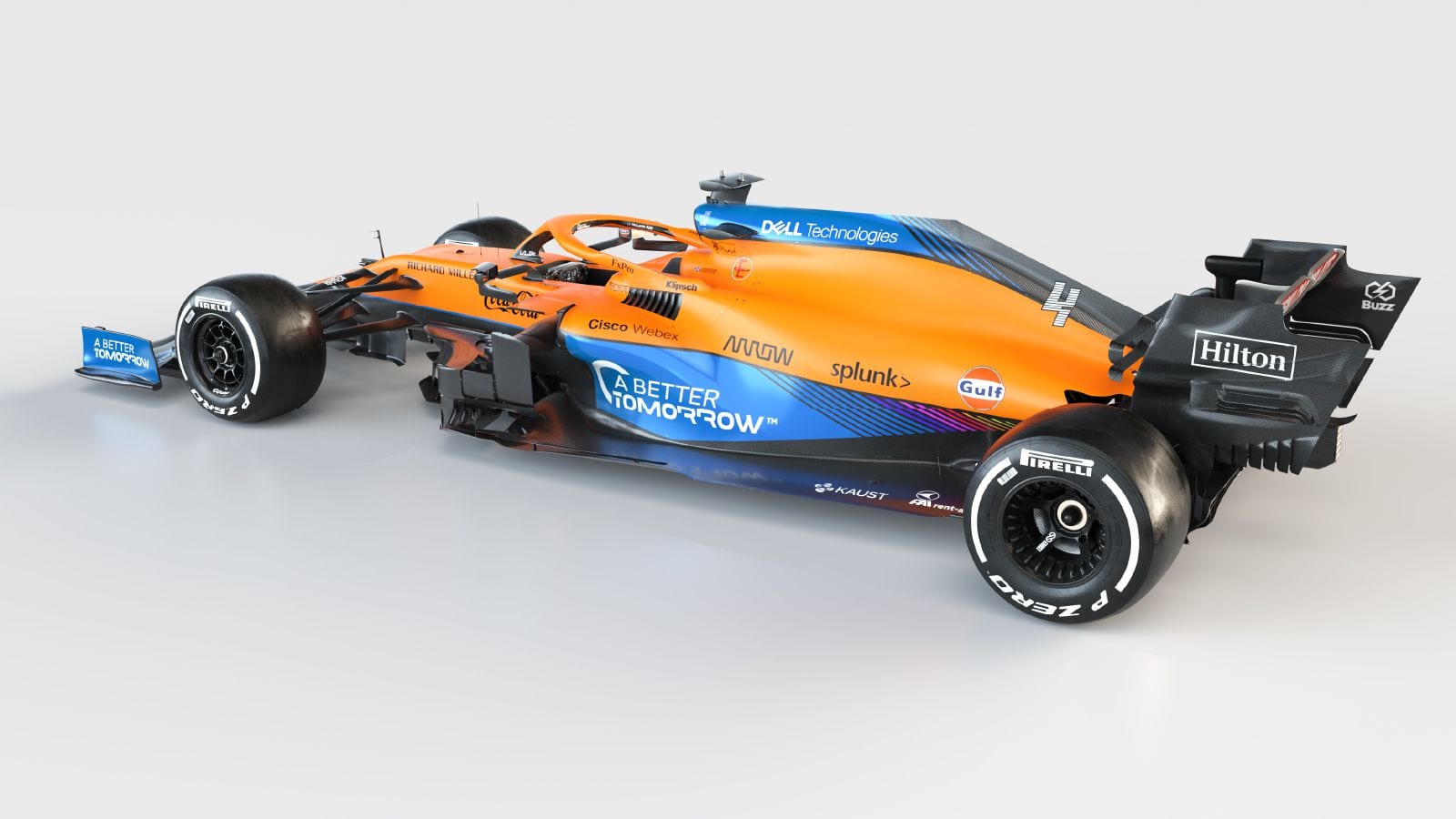 "Yes, it's something I'm looking forward to," Ricciardo says of driving a Mercedes-powered F1 car.
"I drove with a Renault in the back of my car since this hybrid era started. So, I'm looking forward to experiencing something new again.
"Until I get on track, it's hard to really know, but obviously they've had a lot of success. I am anticipating something capable, of course."
McLaren is unsurprisingly enthusiastic about its engine switch for this season. Key says that Mercedes "pioneered a lot of the technologies that we still see now", which gave it a headstart in the V6 turbo-hybrid era, but its surprising step in performance last year proved it is still capable of innovating and leading the pack.
At McLaren, Ricciardo can be more confident than ever that a key variable separating himself from the champion has been eliminated.
This comes at a time when Red Bull has had to take its engine situation into its own hands. It will inherit an upgraded Honda power unit at the end of this season, which will be maintained by a new company – Red Bull Powertrains – across the 2022, 2023 and 2024 seasons.
That is a bold move for a team that has seized control of its own destiny, but lacks the experience and know-how of its engine rivals.
Though it will offset this with the use of Honda personnel and experts from the Austrian firm AVL, which works with other manufacturers too, Red Bull is stepping into something of an unknown just as McLaren prepares for an era with F1's most tried and tested engine package.
The third element concerns not just what McLaren itself offers as a team, but the era of F1 that it is so confidently striding into.
Ricciardo's deal means 2021 is a toe-in-the-water before taking the plunge into F1's new era next season with all new technical rules (illustrated below with a McLaren mock-up issued when the regulations were announced), a year of F1's benchmark Mercedes reined in by a first-ever budget cap, and other important elements like aerodynamic testing handicap restricting the development time for more successful teams.
These are crucial external factors that will influence the competitive order, which means the prospect of McLaren disrupting the status quo can be more of an expectation than a hope. Ricciardo has never said he doubted Renault's ambitions. He saw it as a project worth believing in. But there's a lot more to believe in at McLaren.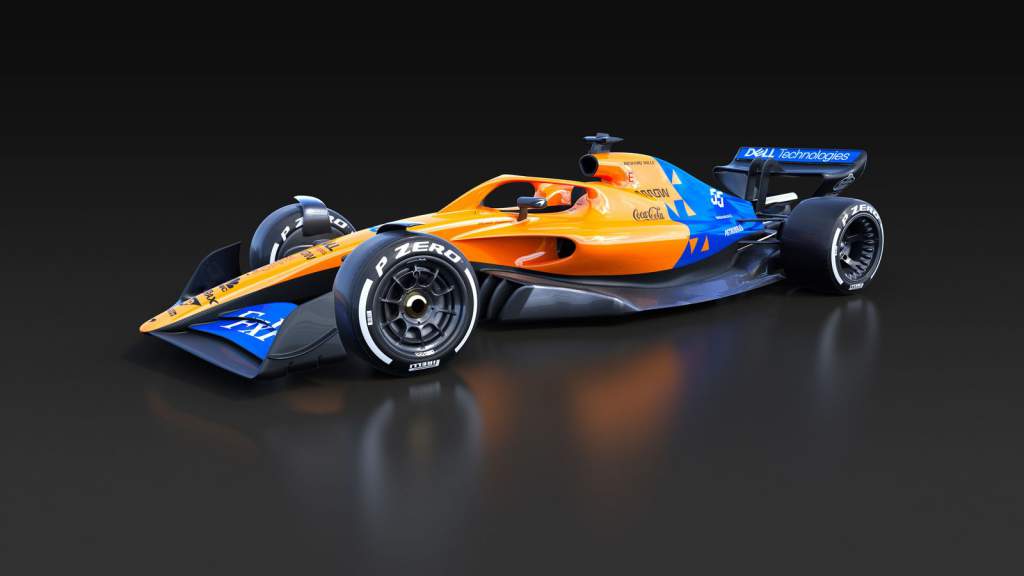 "I don't have a crystal ball, so leaving Red Bull or leaving Renault it's obviously what I feel is right," he says.
"Do I know 100%, how it's going to turn out? I don't. But I certainly feel like McLaren have done the right things the last few years to set themselves up, in particular for these rule changes coming in '22.
"That next era of F1 has the ability to turn the field around a little bit and just everything I've seen and everything I've known, up until now, really excites me about where McLaren is heading.
"It's really that, more than anything."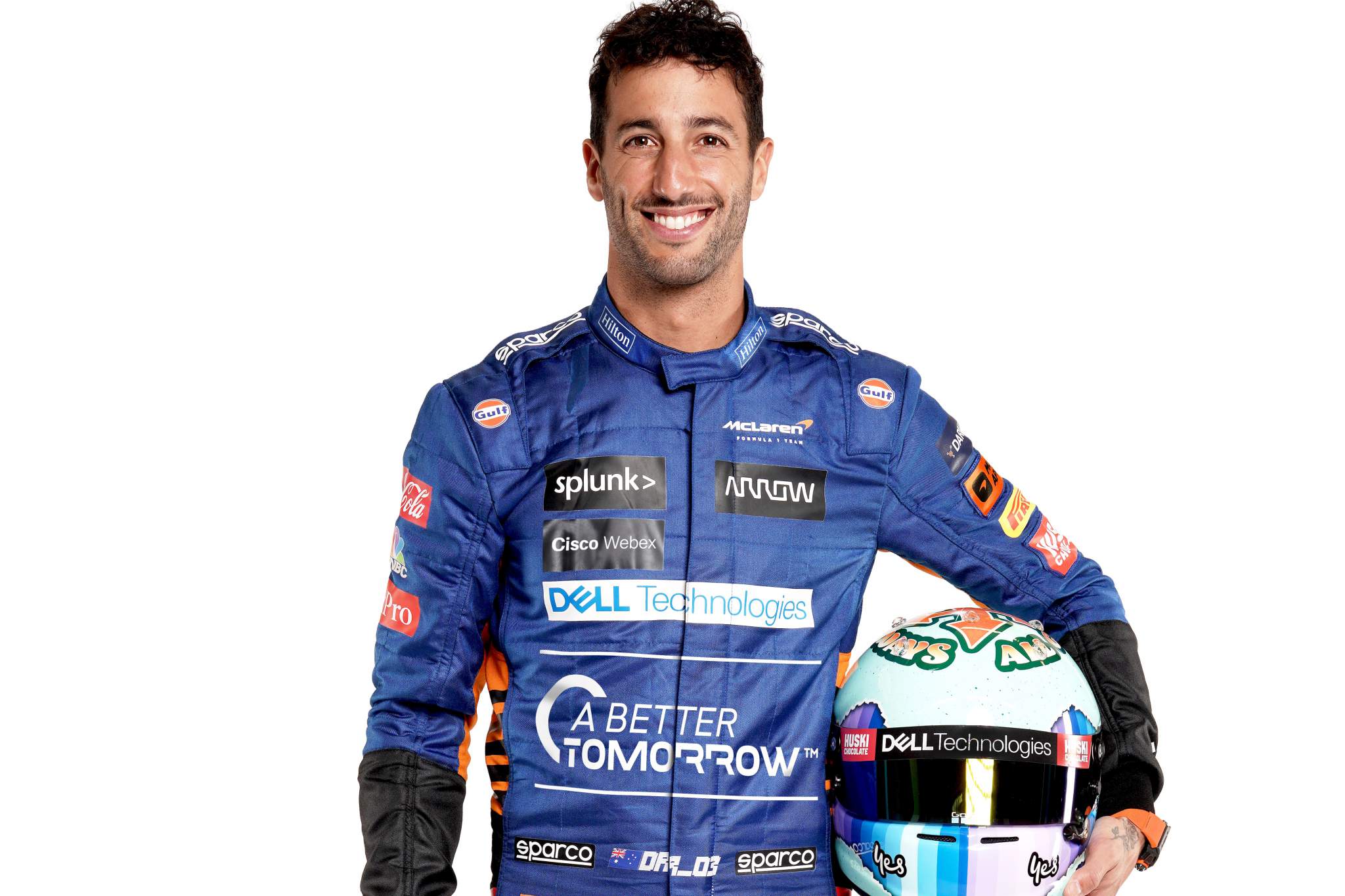 With all that promise giving firm justification for Ricciardo to have high expectations, not only hopes, now it's just the small matter of realising all that potential.
To that end, 2021 will be a year of treading water. McLaren will hope to consolidate its place as F1's most upwardly-mobile team but its big opportunity comes next season.
"I certainly have the ambition to be on the podium again," says Ricciardo of 2021. "And for my first time with McLaren.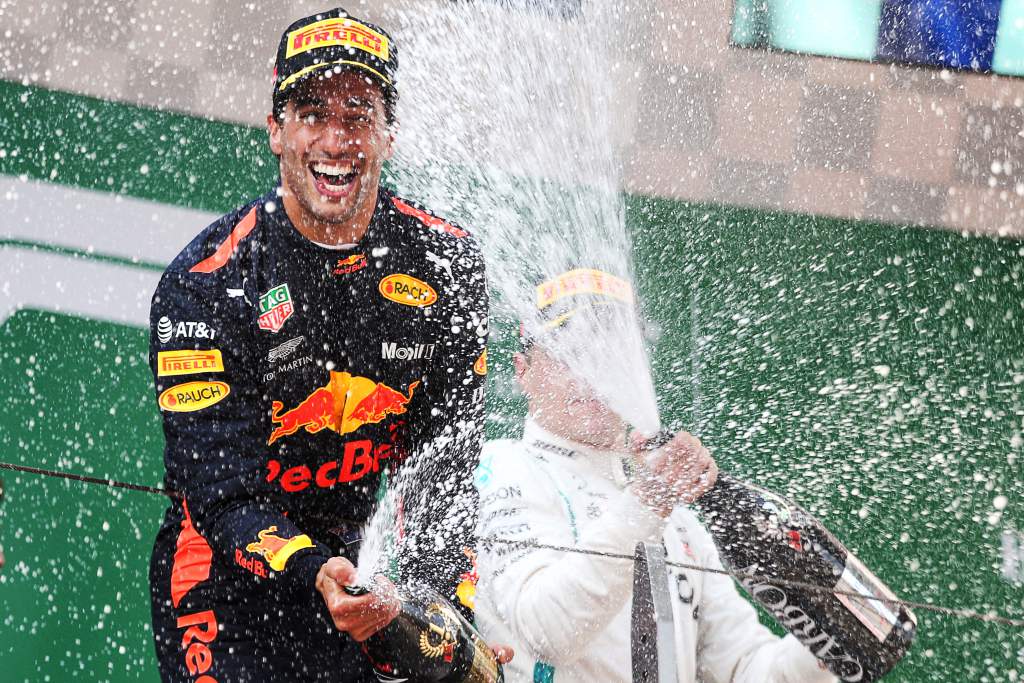 "Because the team achieved this last year in my head I say 'OK, we can achieve it again this year', but it won't come like that. If we continue, and if I put the work in, for sure there's a good opportunity."
That work has started in earnest. Ricciardo says McLaren has welcomed him with open arms, while the driver and team are both commenting positively about his integration.
There has been a serious effort made regarding the latter point, with the end goal being – as Seidl describes it – "once we hit the track at Bahrain at the first race, it doesn't feel like Daniel is doing the first race with us".
Ready, team?#SendIt 😉 pic.twitter.com/YwccTbLywO

— McLaren (@McLarenF1) February 15, 2021
Seidl says he is "very happy" with what he's seen, though Ricciardo says "fitting in" is a bigger challenge when it comes to adjusting to a new team: "Feeling like you're part of the team, being integrated not only into the driving side but into all of it, into the engineering, into the strategy.
"I've already had so many meetings here at the MTC with not only my engineer, but really with the whole racing department.
"It's feeling like you're sitting in the room with a voice, I guess, and with enough knowledge that what you say will be taken on board. That integration into all areas of the race team, that's probably got a lot more power than just being the driver and only the driver.
"Feeling like you can sit in every room and have a presence, that's probably the most important, but also kind of the most difficult thing to get going."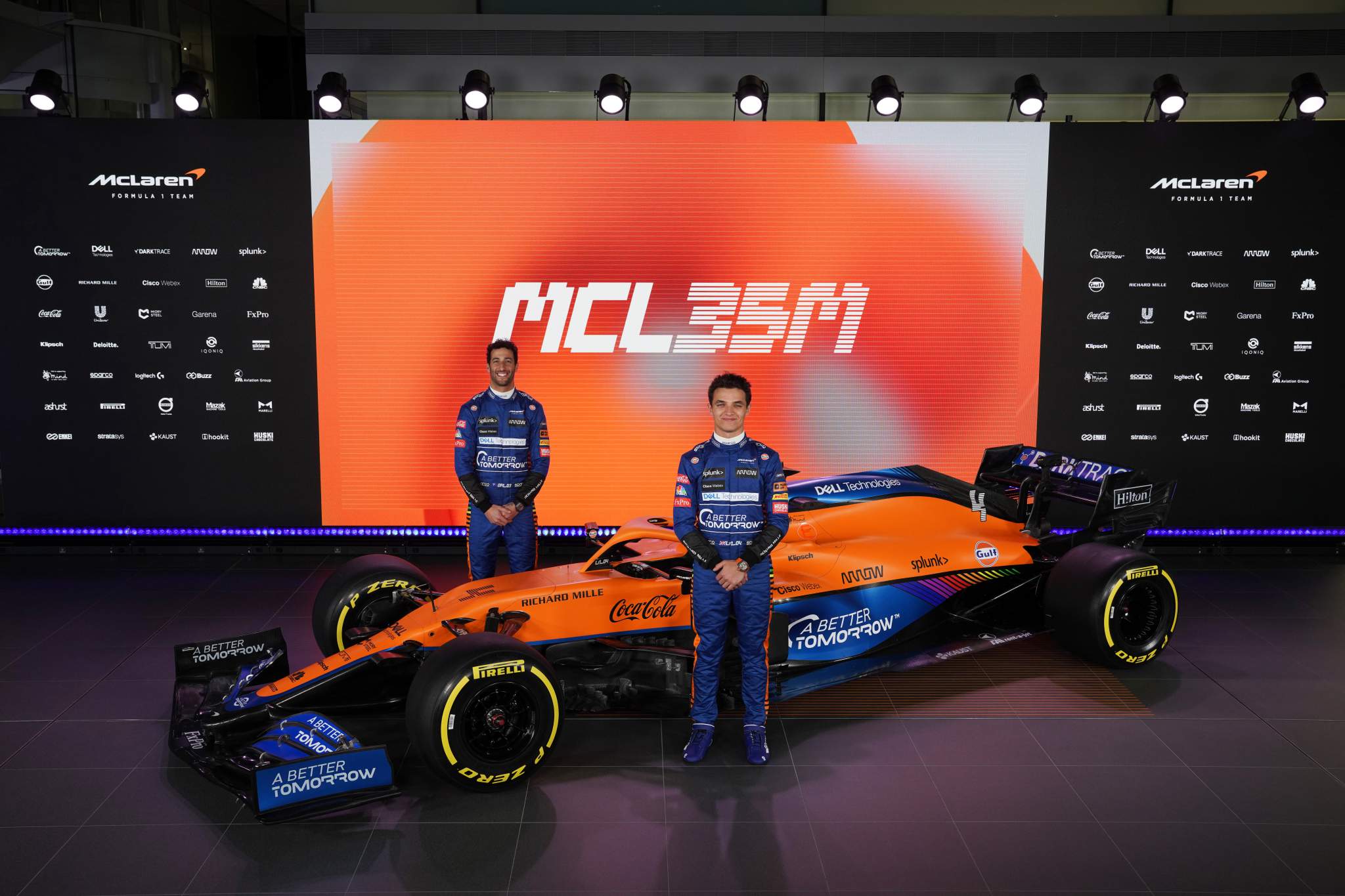 Ricciardo may lean on new team-mate Norris, 10 years his junior, to help with elements of this. He says it's "funny" that despite dwarfing Norris in terms of F1 experience, the 21-year-old is the one who knows how McLaren works, and says "there's some things I can learn from him, particularly within the team itself, and kind of integration into the McLaren family".
He will likely be getting the most out of his machinery long before it is quite good enough to score regular podiums, let alone wins or a title. Seidl says McLaren still needs time to get onto terms with a team like Mercedes, and that "until then, we have limitations".
Even within those limitations though, McLaren is still eyeing progress, and still talking in terms of when – not if – it will take the final key steps to being a top-line team again. And the upshot of that is an excited, motivated and very hungry Daniel Ricciardo.
His beaming smile has become a common sight in F1 for the past decade. It's wider now than it has been for some time.