McLaren aspires to integrate new signing Daniel Ricciardo so effectively during the off-season that it will feel like he has driven for the team for years by the time racing gets underway. It's a laudable objective, but of the many teams assimilating a new driver in 2020, McLaren faces the toughest task.
Like everyone, McLaren only has three days of pre-season testing available to split between Ricciardo and Lando Norris before the season starts properly. But it is unique in that it's the only team adapting to a new engine supplier thanks to its switch from Renault to Mercedes propulsion, which adds an extra dimension to the challenge.
And while the driver Ricciardo replaces, Carlos Sainz, faces the daunting task of adapting to Ferrari, the Spaniard has the advantage of driving an old-specification Ferrari this month as part of his acclimatisation.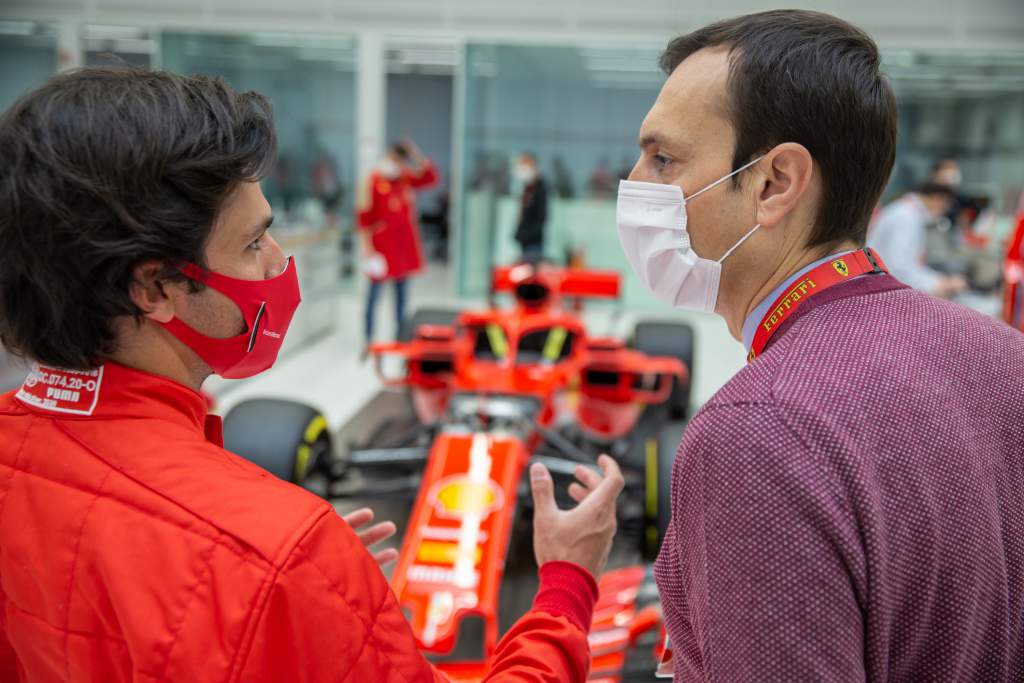 Ricciardo does not have that option because McLaren doesn't have the necessary engines to run such machinery.
"Having a new driver on board is always a very interesting challenge," said Seidl.
"It's a combination of a very methodical approach and competence because I'm sure the engineers will be eager to share with the driver tonnes and tonnes of information and solutions, but you need to do the right things. There won't be a lot of time to test on track, less than any other time, which increases the challenge.
"The objective is to be like Daniel has driven a McLaren and has worked with his engineers a long time, but it's actually the first race. From there, just work backwards."
New year, new look, same smile 😄

📸 @danielricciardo #F1 @McLarenF1 pic.twitter.com/GcfWB70HKJ

— Formula 1 (@F1) January 2, 2021
Ricciardo can get behind the wheel of a virtual McLaren using the driver-in-loop simulator, which will give him some understanding of the characteristics of the car and allow the team to understand his driving style. It will also be beneficial in cohering communication and working practices with his car crew. With so little pre-season testing, it will be vital to ensure that every lap of every run counts. The better the mutual understanding, the more smoothly testing will progress.
As part of this process, McLaren can also draw on Ricciardo's vast experience with Red Bull and Renault. Seidl promised many "long conversations" to glean any tricks or approaches from Ricciardo's data bank that could be used to improve the way the team works.
Ricciardo will spend time at the factory, as well as capitalising on electronic communication given the ongoing COVID-19 pandemic.
"We have a clear plan in place of how to integrate him in the best possible way," said Seidl. "The main focus is on integration on the technical side, on the racing side. But in parallel to that we have as a programme in place to integrate him as a team member on the communication side, the marketing side and the business side. That will start flat out from the beginning of January.
"There's not a lot of time. It will involve a lot of sessions, both online, but at the same time also with a lot of presence at the MTC. The target is to make sure he feels at home with us as quickly as possible, then looking forward to perform together from the first race onwards."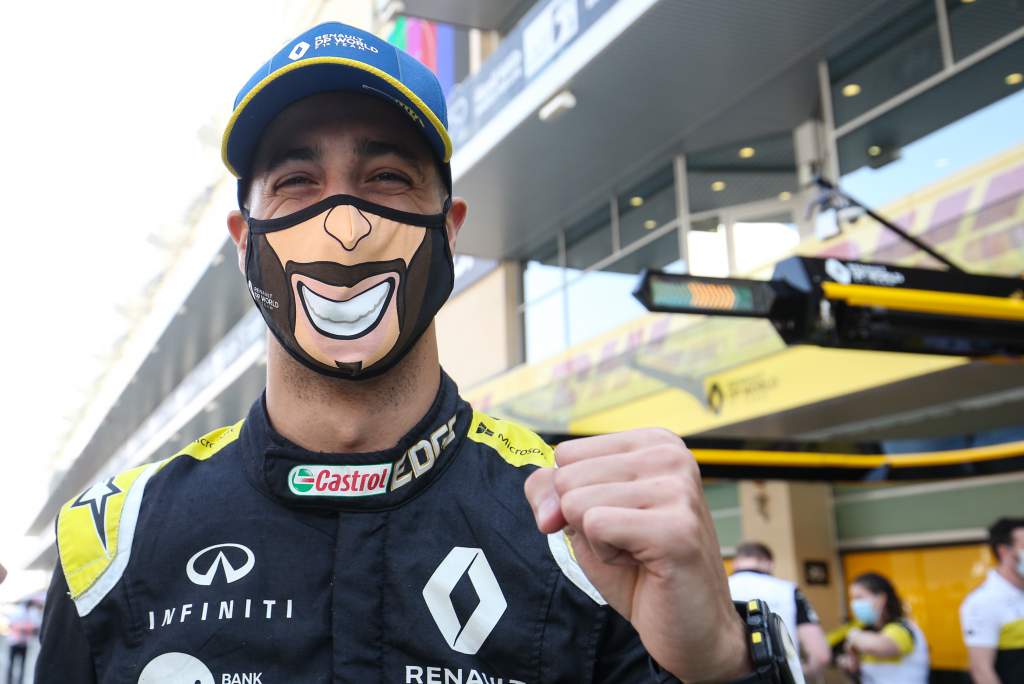 This approach is hardly unique. Sainz, and new Aston Martin signing Sebastian Vettel, have undertaken the same process, while Alpine newcomer Fernando Alonso was working on this in the second half of last year.
But the change to Mercedes engines means that there's potentially a bigger advantage or disadvantage depending on how well this process works with Ricciardo. The less time in testing is spent fusing team and driver, the greater the focus on understanding how to extract the most from the new package and troubleshoot the car.
Ricciardo will also be given plenty of "homework", as Seidl calls it. This will include recordings of radio communications in order to understand how McLaren does things. Ricciardo will also have the chance to modify some of those ways of communication to better suit his approach.
As Seidl has warned, the most significant effect of the restricted testing is on the driver. So the work ongoing at the McLaren Technology Centre base in January and February will be critical in mitigating that.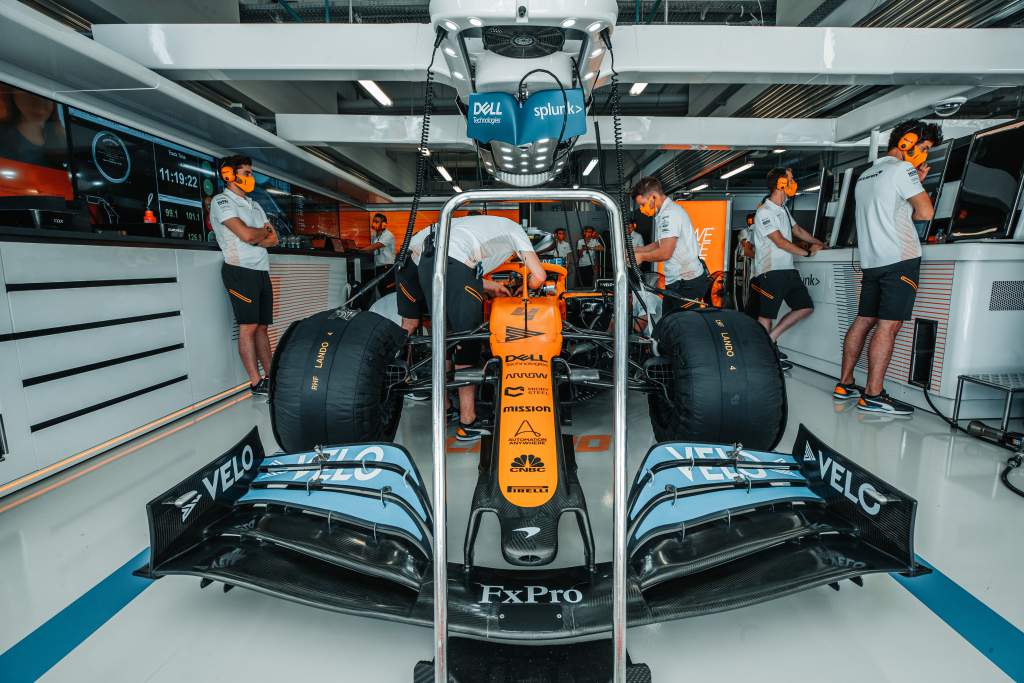 "If I had to rank the impacts of a shorter winter testing, the biggest impact is on a driver," said Seidl. "The one that will have more effect by such a short preparation is the driver because he won't have driven the car for such a long time. There's quite a lot to learn.
"The second impact is on the aerodynamic understanding of the car and then associated set-up optimisation – ride heights for example. The third impact is reliability overall. I wouldn't say that the power unit specifically is necessarily at the top of the list, because with the power unit, in terms of performance optimisation, there's a lot you can do at the rig, at the dyno, or even in simulation.
"And from an operational point of view, you can test them even if the car is not running on track. I hope from a power unit point of view, that should be a relatively smoother process, because we've been collaborating with quite an established group like [Mercedes AMG] HPP."
While Ricciardo is new to most at McLaren, technical director James Key (in the middle of the picture below) worked with him at Toro Rosso, having joined the team during the Australian's first full F1 season in 2012.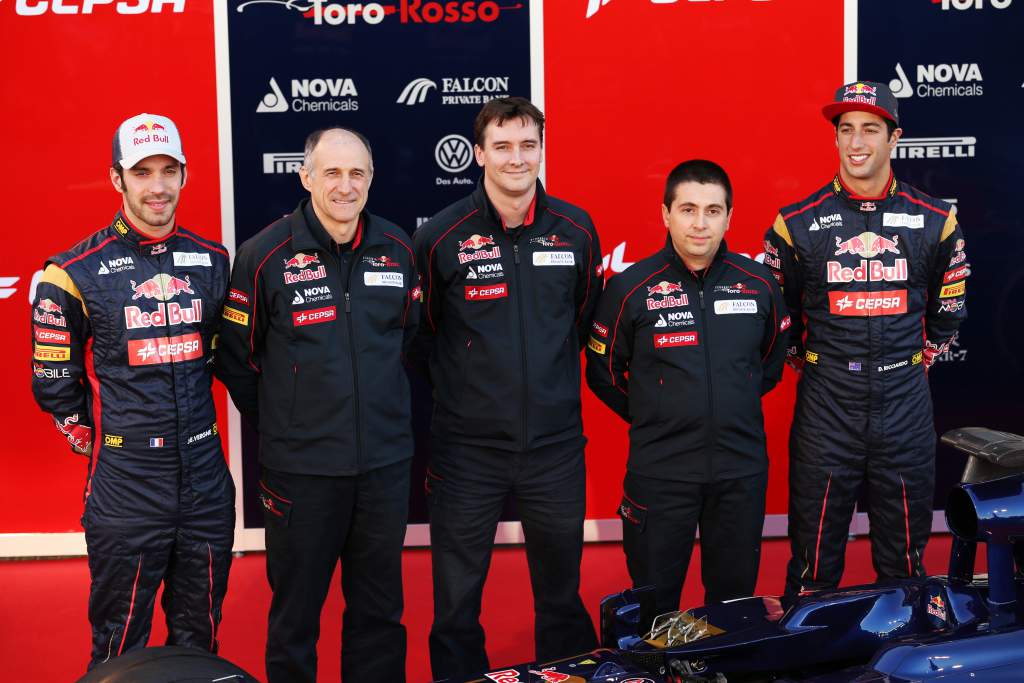 Key also previously worked with Sainz at Toro Rosso, and started at McLaren shortly after the Spaniard, having taken up his current role there in late March 2019. He sees similarities between the journeys of the two drivers and believes Ricciardo can more than make up for what McLaren has lost in Sainz, who performed superbly in his two years with the Woking team.
"I did exactly the same process with Carlos at Toro Rosso," said Key. "Having seen how he's progressed as a driver from those tentative early days, where he got through to Q3 in his first race so was on it already, still he had a lot to learn.
"But he was eager to learn, he knew he had to gather more experience, how to manage tyres, all these things that were very much relevant at that time. Seeing him now, he is this confident, very knowledgeable, highly-regarded driver.
"Daniel has been through the same process, but earlier, he won races and put himself amongst that [top] category of drivers. What he will bring to us is this really good reference point. He was great at Toro Rosso because he was already technically very savvy and had exactly the same approach as you see now.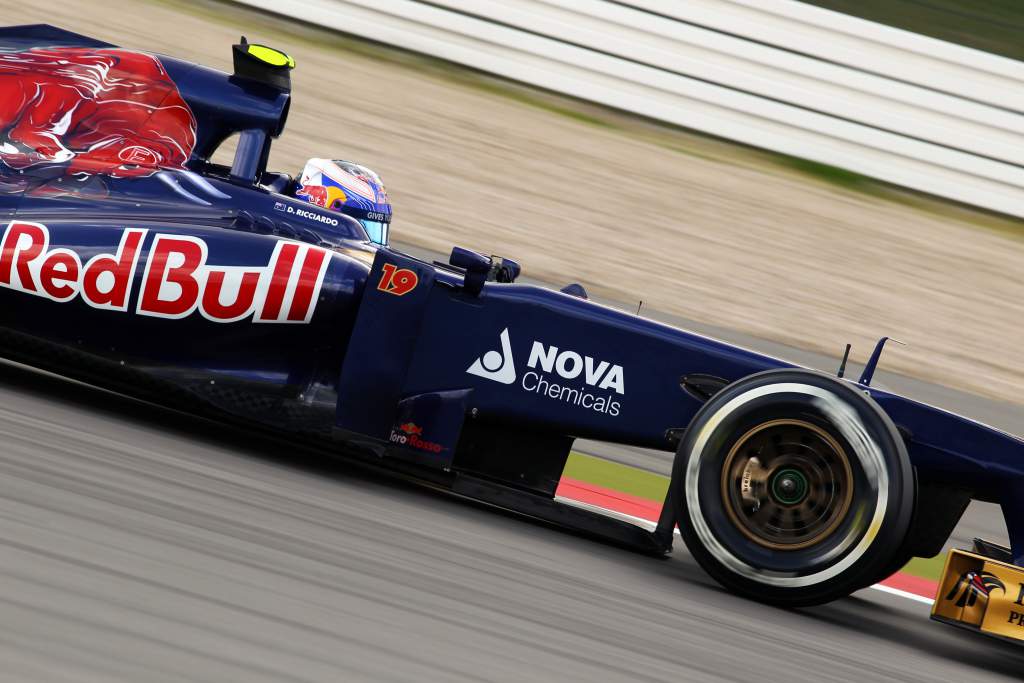 "But since then, he's experienced an awful lot more. As a reference point for us, it's going to be really interesting. He's coming from a competitor [Renault] and a good team in Red Bull before then, which will give him some ideas and reference points that will be good input for us as well. I'm looking forward to working with him on that basis."
There's enormous potential in the combination of 31-year-old Ricciardo and an upwardly-mobile McLaren team that had its best season since 2013 last year. Behind-the-scenes work in January and February will be key to whether the partnership will hit the ground running.