Renault sporting director Alan Permane's declaration on the official Formula 1 podcast this week that his McLaren-bound driver Daniel Ricciardo is up with Lewis Hamilton, Max Verstappen and Charles Leclerc in an elite top four that's a step ahead of the rest of the F1 grid prompted plenty of debate.
Our writers were keen to get involved in the conversation too, so here are our takes on the question of whether Ricciardo really is in the same tier as the likes of Hamilton and Verstappen.
MARK HUGHES
No doubt whatsoever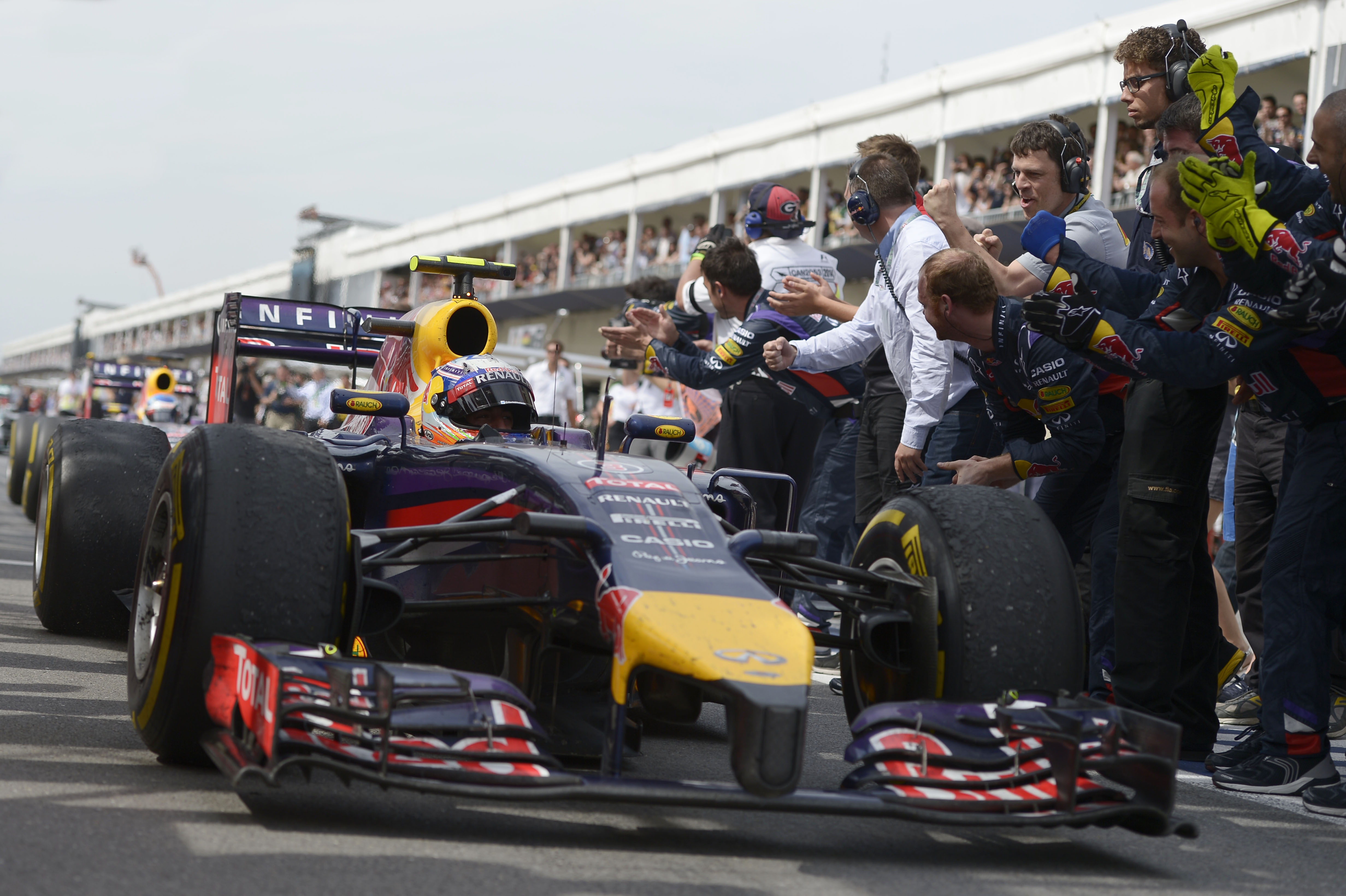 Absolutely Ricciardo is part of the elite. And has been since 2014.
It's long been evident that he is something special and I'd argue that over the season in both 2014 and 2016 he was the number one driver in F1.
He put together the most impressive season, given their relative machinery, of that top four Permane talks about.
Being a tenth or so slower in qualifying than someone as fast as Verstappen in their last season together means very little.
The Red Bull team had fallen in love with Max and the idea of him becoming the youngest world champion and Daniel got sort of forgotten about a little.
No one suggests that Max isn't elite because he was generally slower than Ricciardo in '16 or about the same in '17. They were at much the same level for speed during their three seasons together and the fact that the momentum was trending towards Max could just as easily have been team dynamics.
Ricciardo has fantastic racecraft, can conjure outrageous passing moves but combines them with a reading of the race that maybe only Hamilton and Fernando Alonso could match.
He's also uncanny in how he conjures killer pace with extraordinary tyre life. In different circumstances he'd already be a multiple world champion.
SCOTT MITCHELL
He's a one-man 'tier two'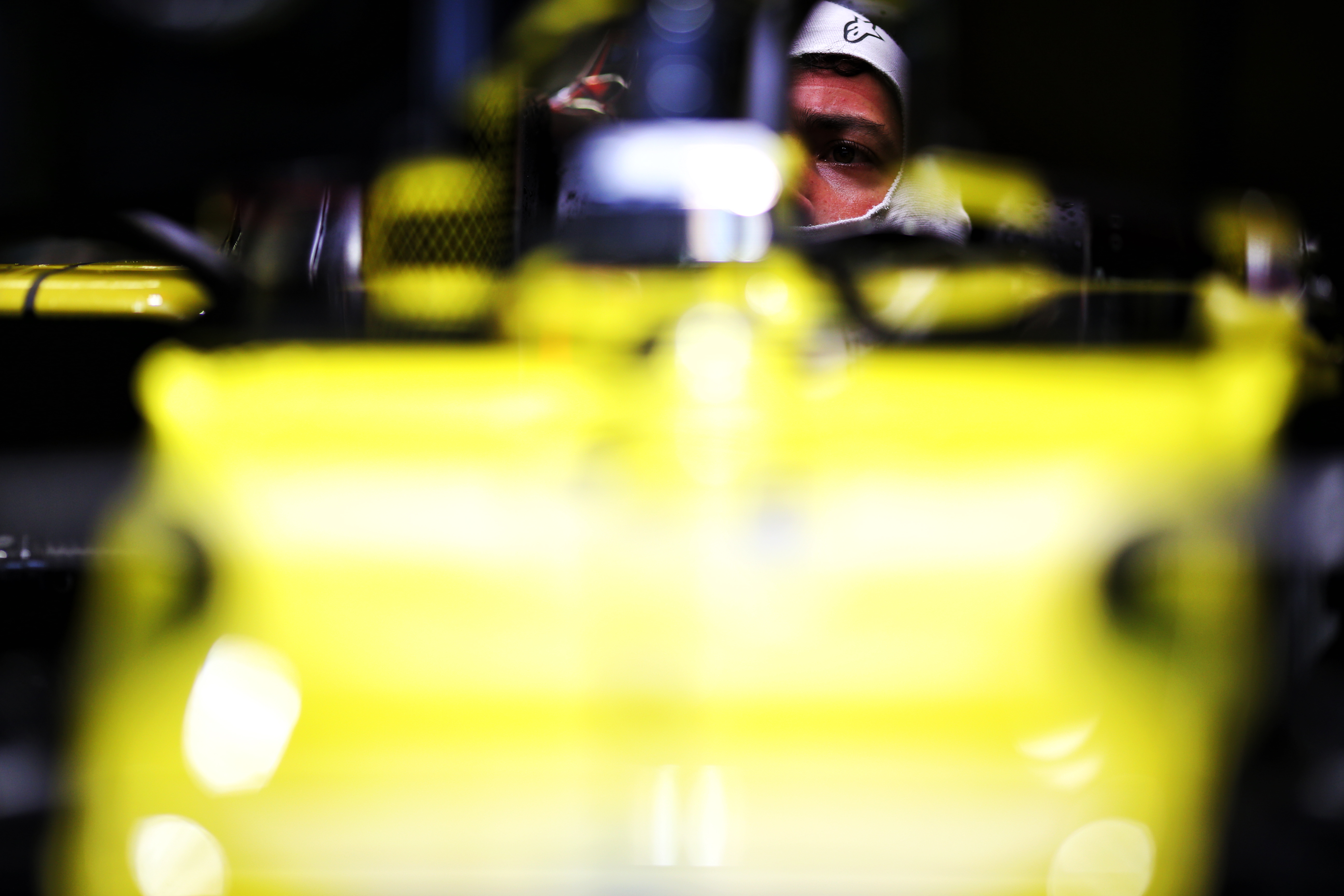 In my eyes Ricciardo's probably a standalone second-tier rather than on the level of the others as Permane characterised it.
I think he's a slight upgrade than the clutch of very good drivers like Valtteri Bottas and (based on 2020 form) Sebastian Vettel, and too much of an alpha-driver to be a de facto number two.
Until he has a title-winning car there'll always be an element of doubt over whether he's great, especially after being so comprehensively eclipsed by Verstappen in 2018.
In reality there is no single elite level. To take the fantastic four as Permane mentioned them, are Verstappen/Leclerc presently on the same all-round performance plane as seven-time world champion Hamilton? No, but they are similar in raw 'they can do something others can't' terms.
Ricciardo is not necessarily of the outlandish pace that separates Hamilton, Verstappen and Leclerc from the rest. That doesn't mean Ricciardo's not capable of blistering displays but I think they are not quite of the type of the others.
Where he tends to make up for that is ferocious Sunday performance, which does matter more. And whatever Ricciardo may still lack, we're talking in hypercritical terms. F1's filled with a mix of good and great drivers. Ricciardo's definitely among the latter.
EDD STRAW
He deserves a chance to show it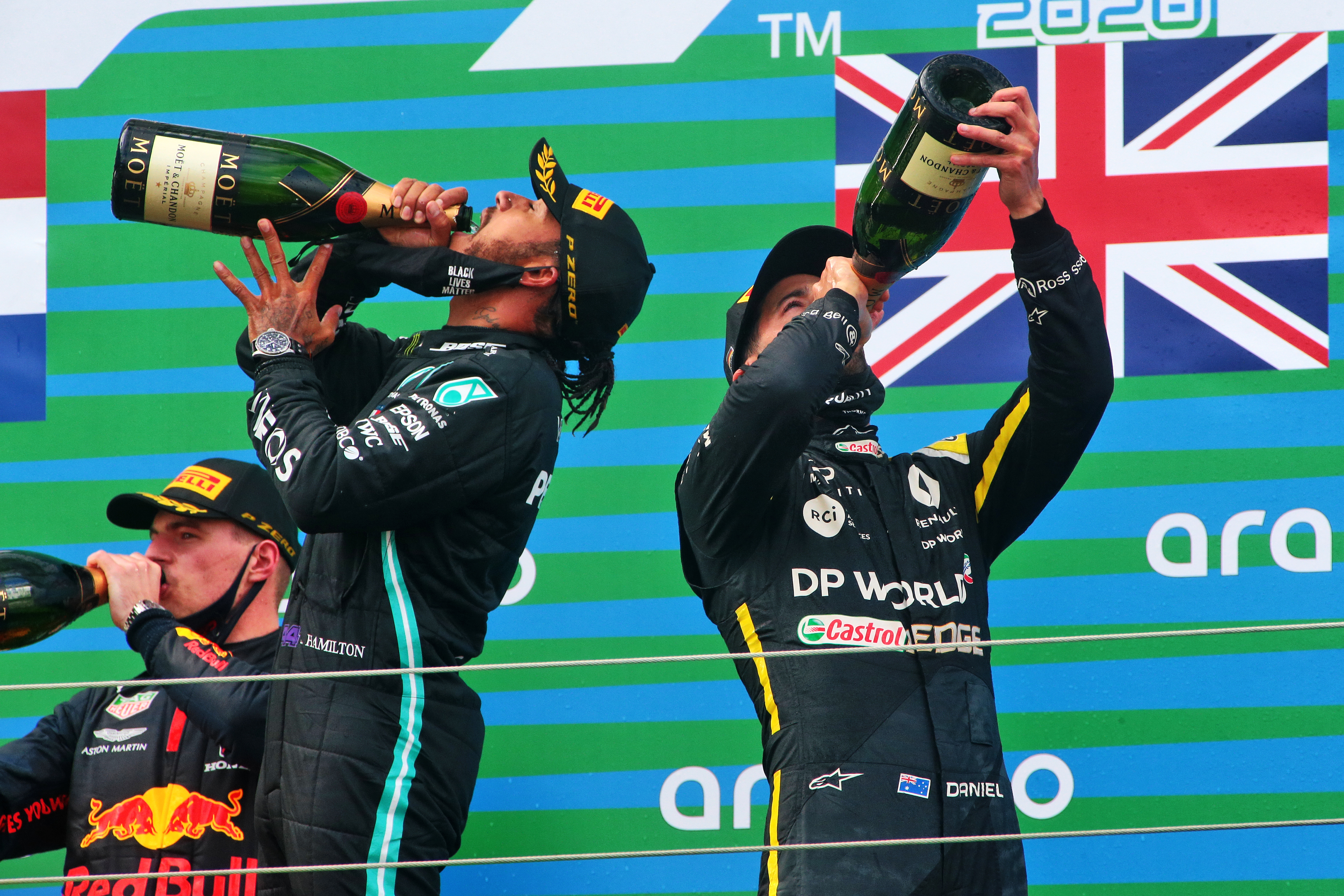 I'd define F1's elite drivers as those able to win a world championship and Ricciardo deserves the chance to fight for one at least once in his career to test him.
He's had an outstanding grand prix career, one that merits more than just seven victories and the only real criticism you can level against him was that he slipped a little behind Verstappen in their final season together at Red Bull.
Those were complicated circumstances and given the struggles of those who had followed him, it's clear he was still operating at a high level.
The fact remains that Ricciardo has been consistently strong in F1 and you can make a strong case for him having been the standout performer over a season twice in his career – 2014 in his first season with Red Bull and in '16.
Not only is he seriously quick in qualifying, but he's also a superb race driver. Capable of great overtaking moves, outstanding tyre management and a key part of Renault's success given his strong Sunday performances once he'd settled into the team.
I rank him as one of F1's best and it would be a travesty if he never gets a title shot so he can prove it.
GLENN FREEMAN
A wiser head than Verstappen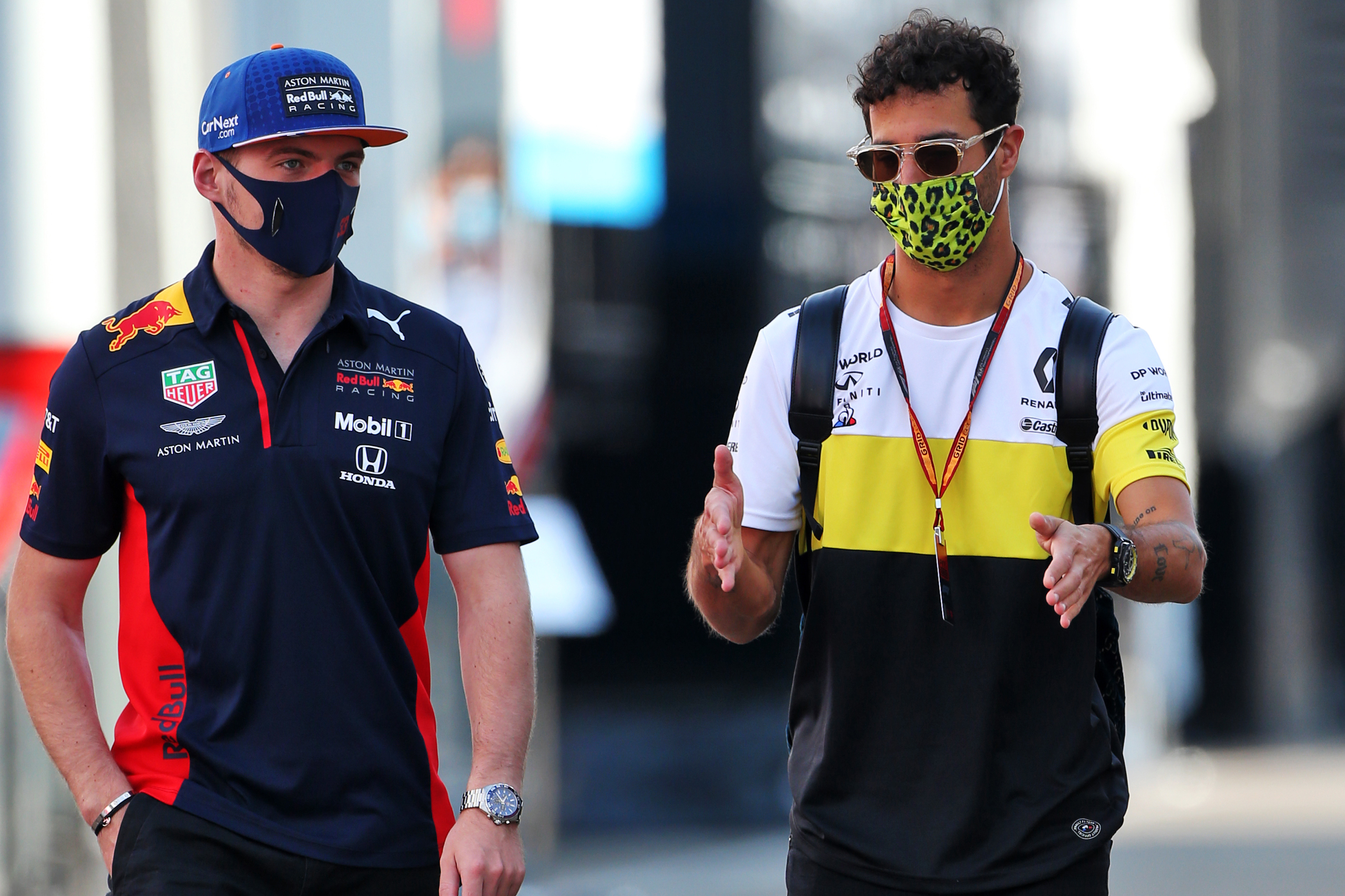 Ricciardo is very much part of F1's top tier, so the real shame is that there's not room for him at the front of the grid.
His time alongside Verstappen was often typified by him being the better of the two at knowing when to play the cards you have.
Verstappen has improved in that regard since 2018, but would Ricciardo have made that bizarre error in Turkey by going off-line on the approach to the kink when battling Sergio Perez? Unlikely.
The fear is that Ricciardo's career will now be defined by his moves off-track. It made sense to look beyond Red Bull when he did. And based on the progress being made at the time by Renault, it made sense to gamble on Team Enstone being the best bet outside the big three.
Then, based on a disappointing first year, and presumably what he saw of Renault's 2020 car in testing, there was logic in feeling the team had flatlined. Based on McLaren's 2019 recovery, that looked like a sensible step at the time, too.
Look at them without the benefit of hindsight, and you can argue Ricciardo's decisions have all made sense. But he still could end up with far less than his talent deserves by the end of his career.
GARY ANDERSON
McLaren move will prove he is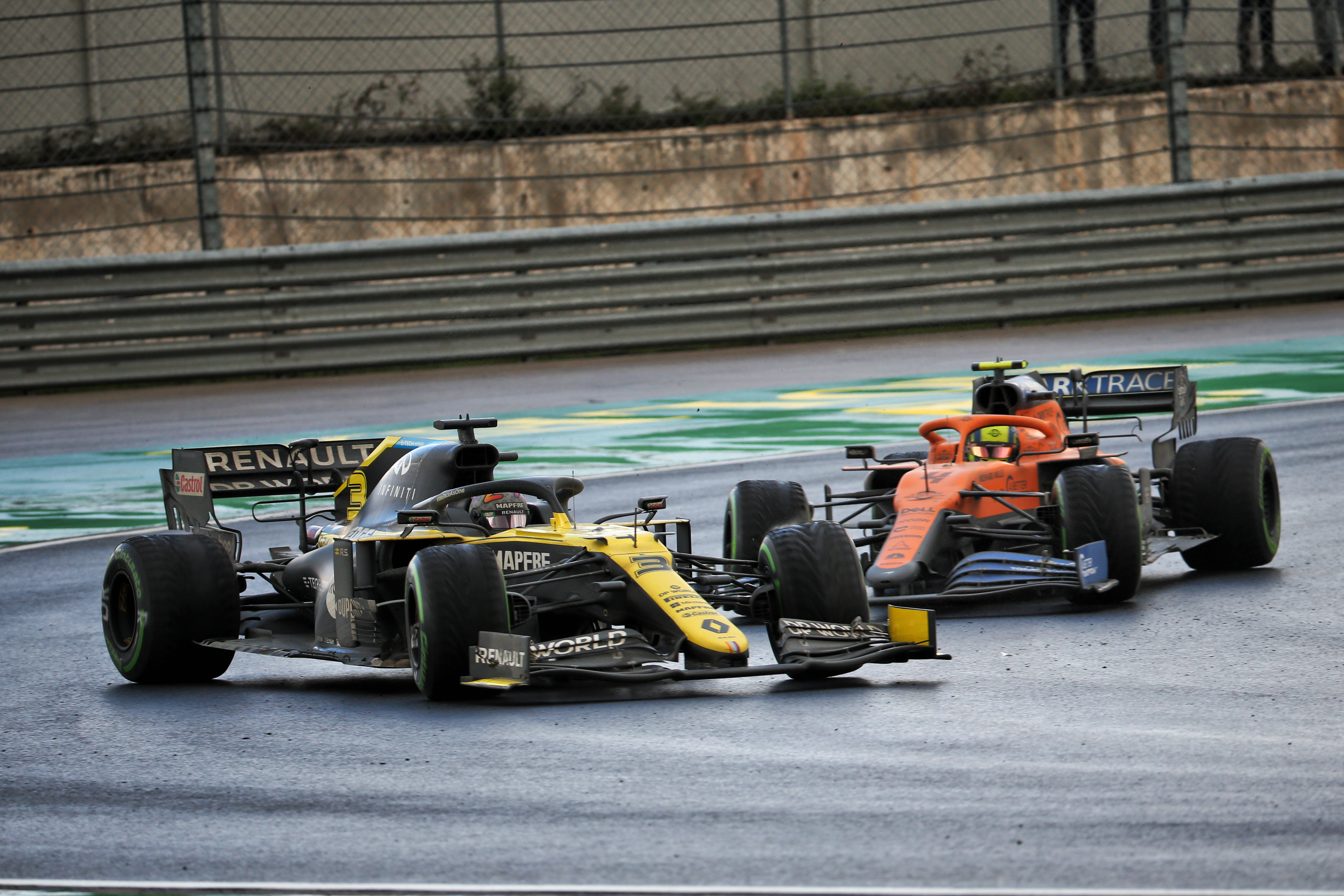 There's been a lot of talk about Ricciardo in the last few days and, without doubt, most of it is justified. He definitely has the talent and skill to mix it with the big boys.
Inside, he probably rues the day he decided to move from Red Bull to Renault. But that said, the last two seasons have been a big learning curve for him and he will have matured as a driver as opposed to always suspecting he was Verstappen's number two.
Red Bull has a funny way of operating – you are either in the club or you are not.
There never seems to be a happy medium and it definitely struggles to run an efficient two-car team. At the time he decided to move on, I think he felt he wasn't in that club anymore.
Daniel will have taken on the mantle of a team leader during his time with Renault and that will stand him in good stead for his new life at McLaren.
With its management restructure, it knows how to run a solid two-car team and with his experience and the fact he is a race winner he can very quickly take leadership and at long last he will have a power unit that is unquestionably the best overall package in the pitlane.
Now he just needs to prove weekend in weekend out that he deserves all this hype. Personally, I think he does. He just needs to get his mojo back, which McLaren can help him with.
VALENTIN KHOROUNZHIY
Ignore the Verstappen comparison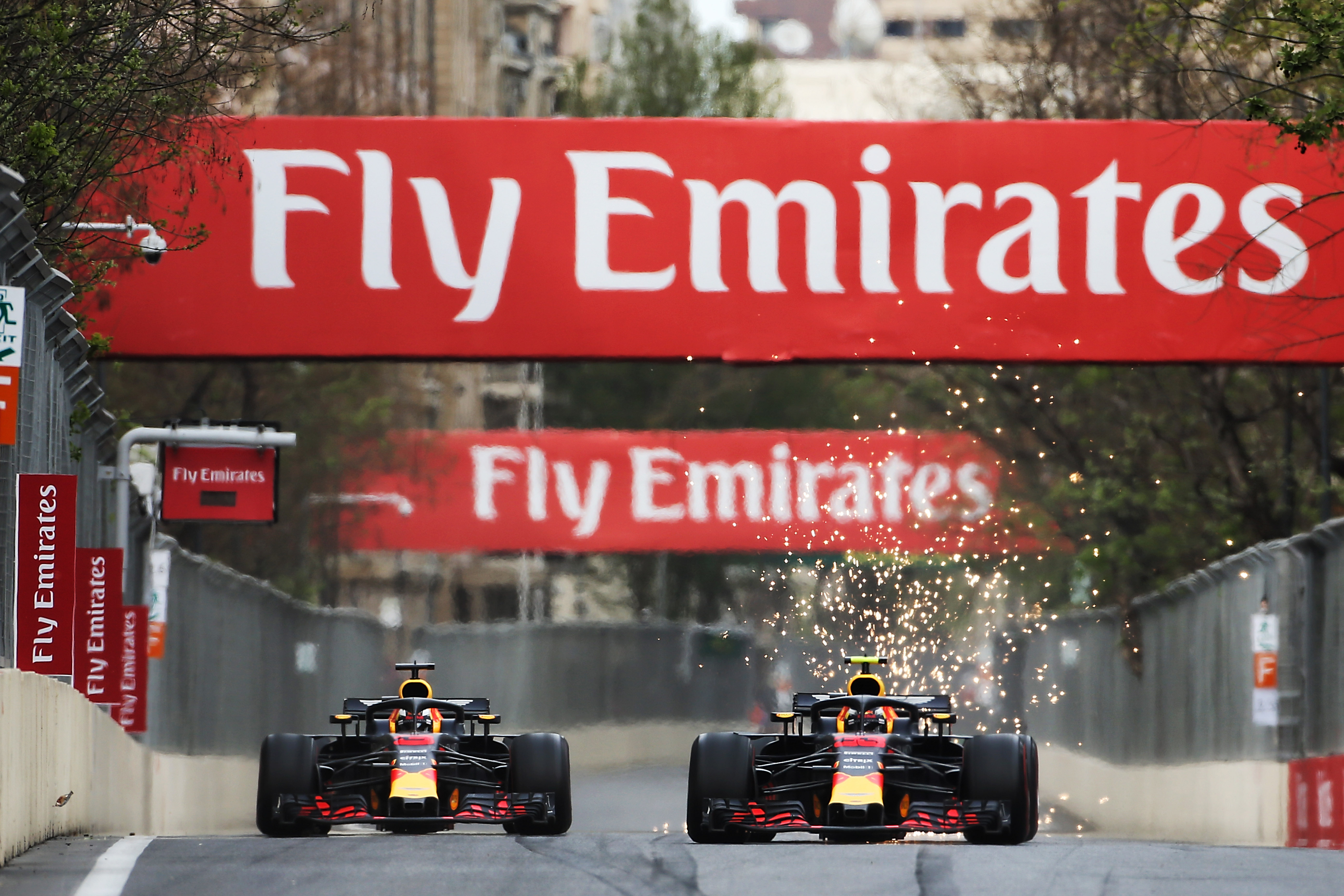 Ricciardo was second-best to Verstappen during the final year of their stint together at Red Bull, but that shouldn't automatically disqualify him from being considered elite – the gap over one lap but especially in race trim wasn't big enough for that.
And given how Ricciardo's successors at Red Bull have fared so far, there may be something to the idea that Red Bull had already begun its transformation into a fairly Verstappen-oriented team at the end of the Aussie's tenure there.
Otherwise, Ricciardo's record against team-mates is virtually spotless, and two years in particular – 2014 versus Vettel and the disassembling of Esteban Ocon this year – mark him out as someone truly special.
Would I back him to beat Hamilton at Mercedes, Verstappen at Red Bull or Leclerc at Ferrari? Probably not, no, but if I imagine on a more 'neutral' ground it's much less of a sure thing.
And, all in all, he does seem closer to those three in performance than to the rest of the F1 grid, with the possible exception of McLaren's line-up and particularly Lando Norris, whose reliably great speed belies his status as a sophomore.
JACK BENYON
Being elite is about career choices too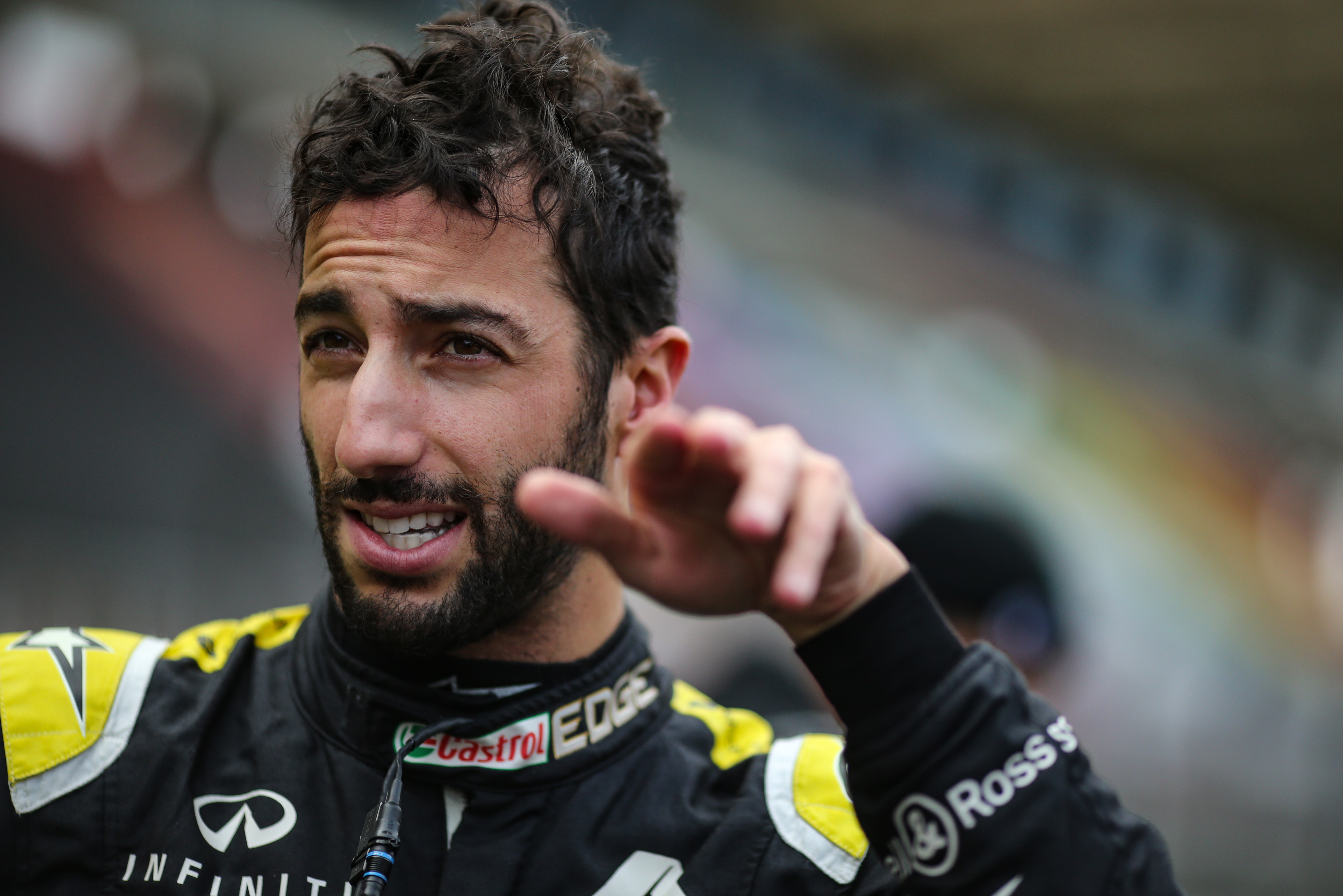 I don't think many people can question Ricciardo's driving ability or could argue that if he isn't elite in the purest sense sense, he's certainly in a sub-category only just below.
However, being an elite driver is surely about more than just pounding around lap after lap quicker than the rest. It's about making crucial decisions related to things like which team to drive for, and that's where Ricciardo slips up on Permane's list.
Although some signs of a deficit to Verstappen crept in during 2018, if Ricciardo truly believed he was at the elite tier level then staying at Red Bull and proving he was better than Verstappen was the right way to go, not jumping ship to an unproven Renault team at a key point in the driver market during that decade.
The best drivers make difficult decisions when switching teams, and the best have a knack for making a succession of good choices. In modern F1, driver management is much more prevalent than, say, in Ayrton Senna's day – using him as a prime example of a good team maneuverer – but the driver still has the ultimate decision.
Some will think this view is harsh as it is extremely difficult to make predictions on future performance in F1, and Ricciardo's move to Renault may have felt similar to Hamilton's McLaren to Mercedes switch in terms of joining to a factory capable of developing its own destiny.
But even his move away from Renault to McLaren is perplexing and a topic of debate in itself, even though it was made just before Renault made significant gains.
My feeling is there's a reason there's precedent for drivers making a succession of good team moves, and it's part of defining an elite driver.
MATT BEER
I've got reluctant doubts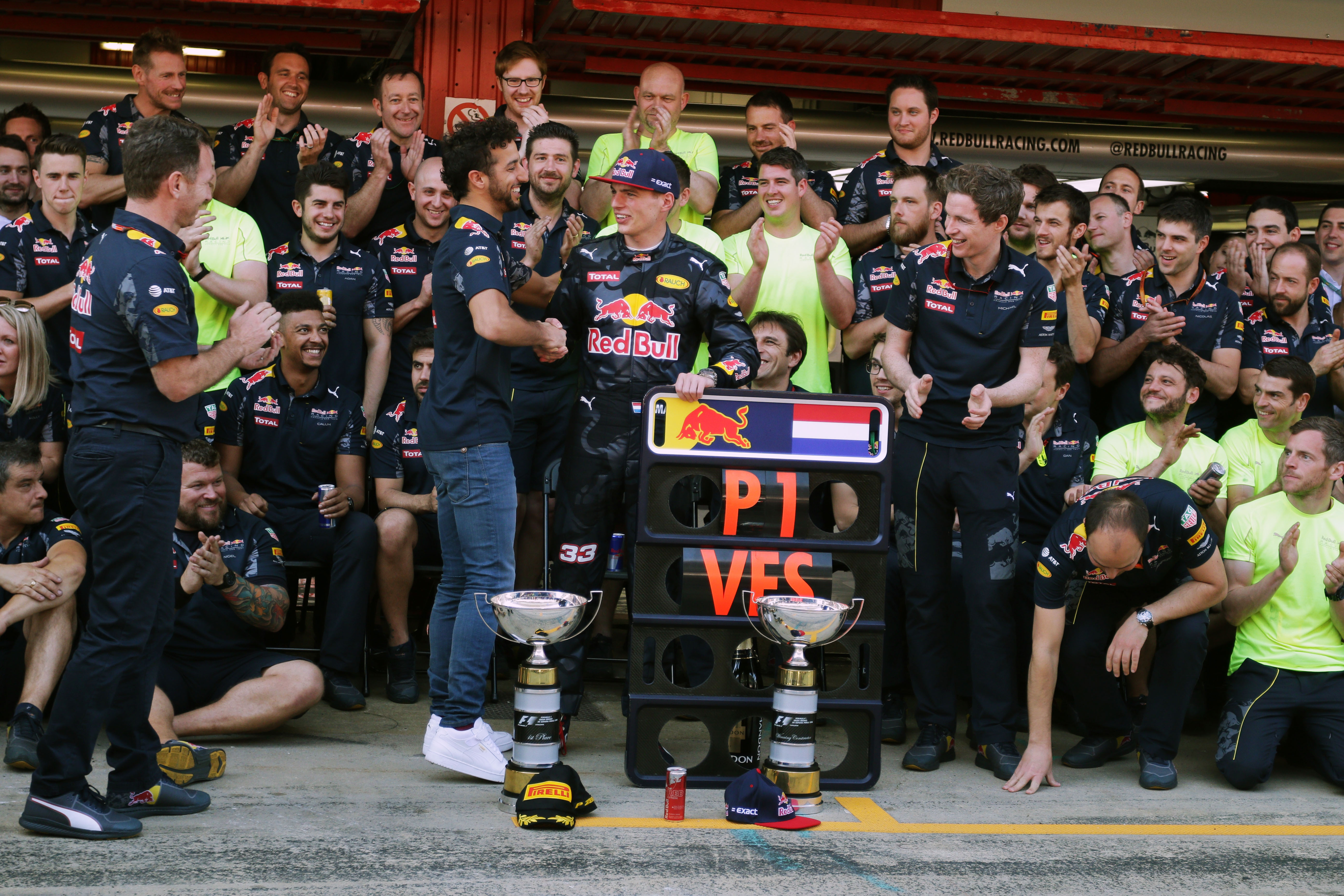 No one in modern F1 has made me grin with their driving more than Ricciardo. The gloriously imaginative ambition of his racecraft is something very special, as is the spirit with which he approaches life in F1. Frankly I rather adore the bloke and the fan part of me would to see him win a world championship.
However… I'm not convinced I can see it happening. And that's not just down to the car he's in.
There was too much of a trend towards a Verstappen advantage in their time at Red Bull. The fact Verstappen was even in a position to be top Red Bull on his team debut in Spain in 2016 (when Ricciardo led after the Mercedes wipeout but had a less successful strategy then a puncture) bothered me.
With Verstappen only getting better with age and experience, I just find it hard to imagine Ricciardo prevailing in a season-long championship head-to-head against him. And to me, the members of an elite group all have to be capable of defeating each other.
Plus Ricciardo has still not been in a position in F1 where he's expected to win. Literally all his successes have been against-the-odds bonuses. That makes it easy to see how talented he is, but impossible to gauge if he's a true great because we haven't seen him under that ultimate top team/title fight pressure (sadly).
Hamilton and Verstappen's greatness was preordained when they first stepped into racing cars. Ricciardo had to battle his way out of a big Red Bull junior pack to prove he was the class of his peer group there, and I really admire that. He's already the best 21st century driver without a title to his name. But that doesn't necessarily mean he's in the Hamilton/Verstappen tier. Even though I wish he was.