Daniel Ricciardo's latest 'diary' looks back at races of extreme emotion from his Formula 1 career, with his recollection of the 2012 Japanese Grand Prix highlighting a day that was key in his progression from Toro Rosso driver to grand prix winner with Red Bull.
It certainly made a big impression on anyone following this stage of his career, including Red Bull management.
He finished 10th that day, his fourth points finish of the season and not his best overall result, but the way he made the difference between nothing and a valuable point grabbed the attention.
The fact he knew he was to blame showed this was a driver of rare self-analysis, mental strength and therefore potential
"I had Michael Schumacher all over me for the last few laps and held him off for 10th," recalls Ricciardo. "It was my first full year in F1, so not shitting myself was big.
"I remember he came to me in the drivers' briefing at the next race and complimented me for the way I'd defended. He didn't need to say that, so that was cool."
Holding off Schumacher, even in his lesser 'second' F1 career is an impressive achievement, but it's only when you look at the race situation that you realise just how special Ricciardo's performance was.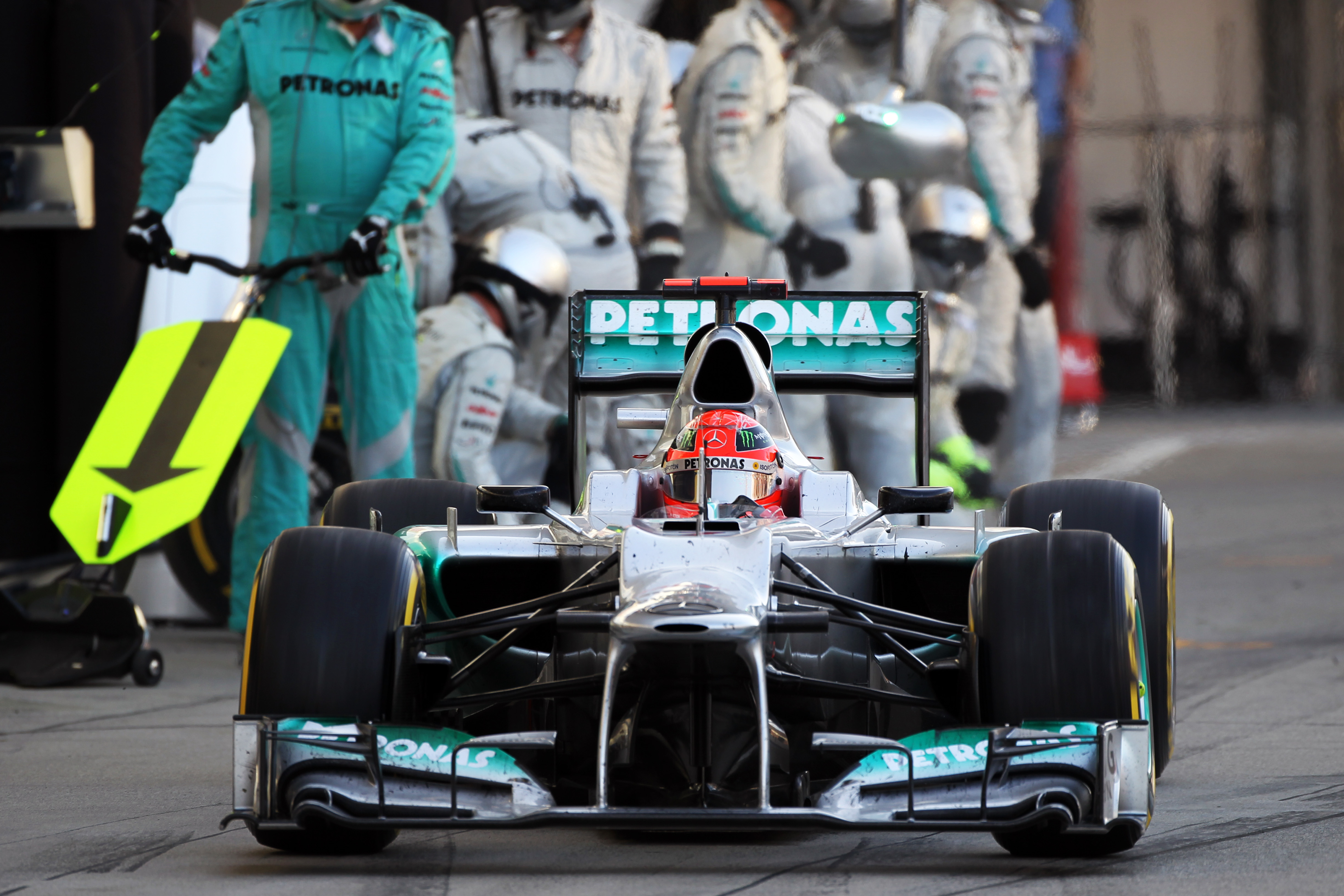 He was over eight seconds ahead of Schumacher's Mercedes after the pair had made their final pitstops. The Australian had stopped two laps earlier, but crucially was on the hard Pirellis compared to Schumacher on the softs.
Inevitably given his grip advantage, Schumacher started carving into Ricciardo's cushion in the battle for that last point – closing at an average of 0.967s per lap to latch onto the back of him for the closing seven laps. Ricciardo's hold on a points finish looked flimsy.
This was when Ricciardo's racecraft came to the fore. Schumacher was a master at making the car ahead defend into the Turn 1 right-hand kink to cover an attack. Inevitably, this would lead to a driver being carried onto the orthodox wide line for the entry to the slower right-hander that follows.
Once the door was open, Schumacher had no problem easing through it – as he had done on a number of occasions earlier in the race, including to Force India driver Paul di Resta (pictured).
Ricciardo defended in Turn 1, but never forgot that he had control of the situation. By taking it easy through Turn 1 when he had to defend, he was still able to cover off any attack from Schumacher's Mercedes into Turn 2 and held him off to the end of the race.
This was a hugely impressive drive under the pressure, a driver showing he had that dash of magic needed to turn nothing – what looked set to be 11th place – into something – a point.
Speaking to him after the race at the top of Suzuka's paddock, it was clear Ricciardo was delighted with the point but also that he felt in real control of the situation.
That made a big impression and it was the point where it first became obvious that he had the teeth – as well as the underlying pace – to have a future in Red Bull's A-team.
In his diary, he also refers to Bahrain earlier that season among his most embarrassing moments. This also stands out in the memory of anyone covering Ricciardo in his first full season in F1.
"Bahrain was painful," he says. "Saturday, amazing: qualified sixth in a Toro Rosso, everyone was talking about what I'd done.
"And then I just got absolutely mauled 24 hours later. I knew I had the speed at that time but was I yet with the right mindset to race at the front, get my elbows out, believe I belonged there yet? I guess we found out, right?"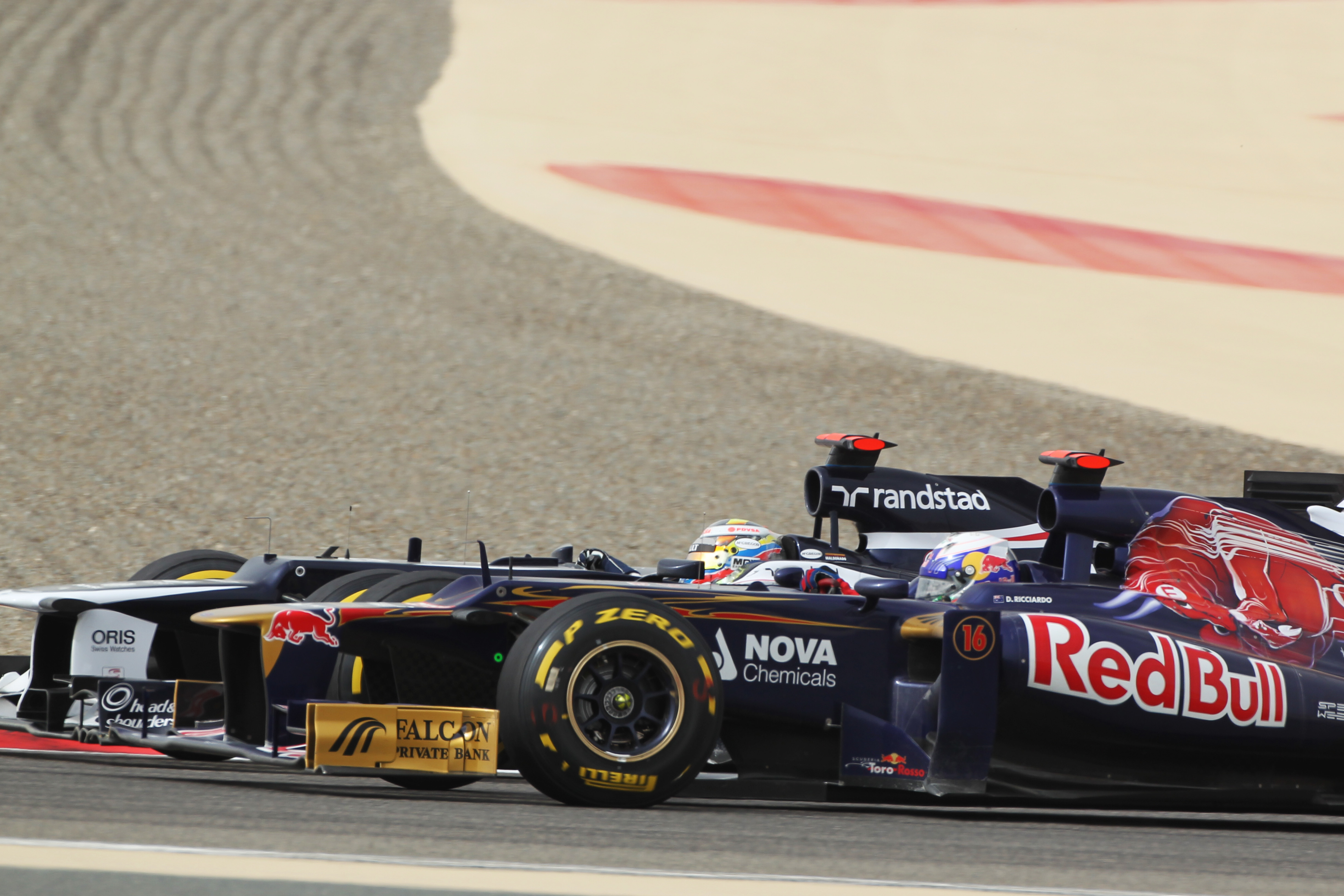 The pain and embarrassment was very real. Speaking to him a few minutes after the race, he was furious with himself.
That qualifying lap had indeed been stunning – probably the best relative to machinery anyone produced that season – but he finished the first lap down in 16th place.
What sticks in the memory is not that he was flailing at some terrible injustice, complaining that he was fast enough for a great result and blaming everyone but himself, as some weaker-minded drivers would do.
Instead, it was the fact he knew he was to blame, and why, that showed this was a driver of rare self-analysis, mental strength and therefore potential.
Watching his start shows why he was so furious. The launch wasn't great, but he could still have got out of the first corner in ninth place.
But as Ricciardo himself explained straight after the race eight years ago, he simply didn't get his head together consolidating that position.
Instead, flustered at what he'd lost, more bad decisions on that lap – as he grabbed to recover from past mistakes rather than simply focusing on making the best of what was ahead of him – sent him down the order and ruined a promising race.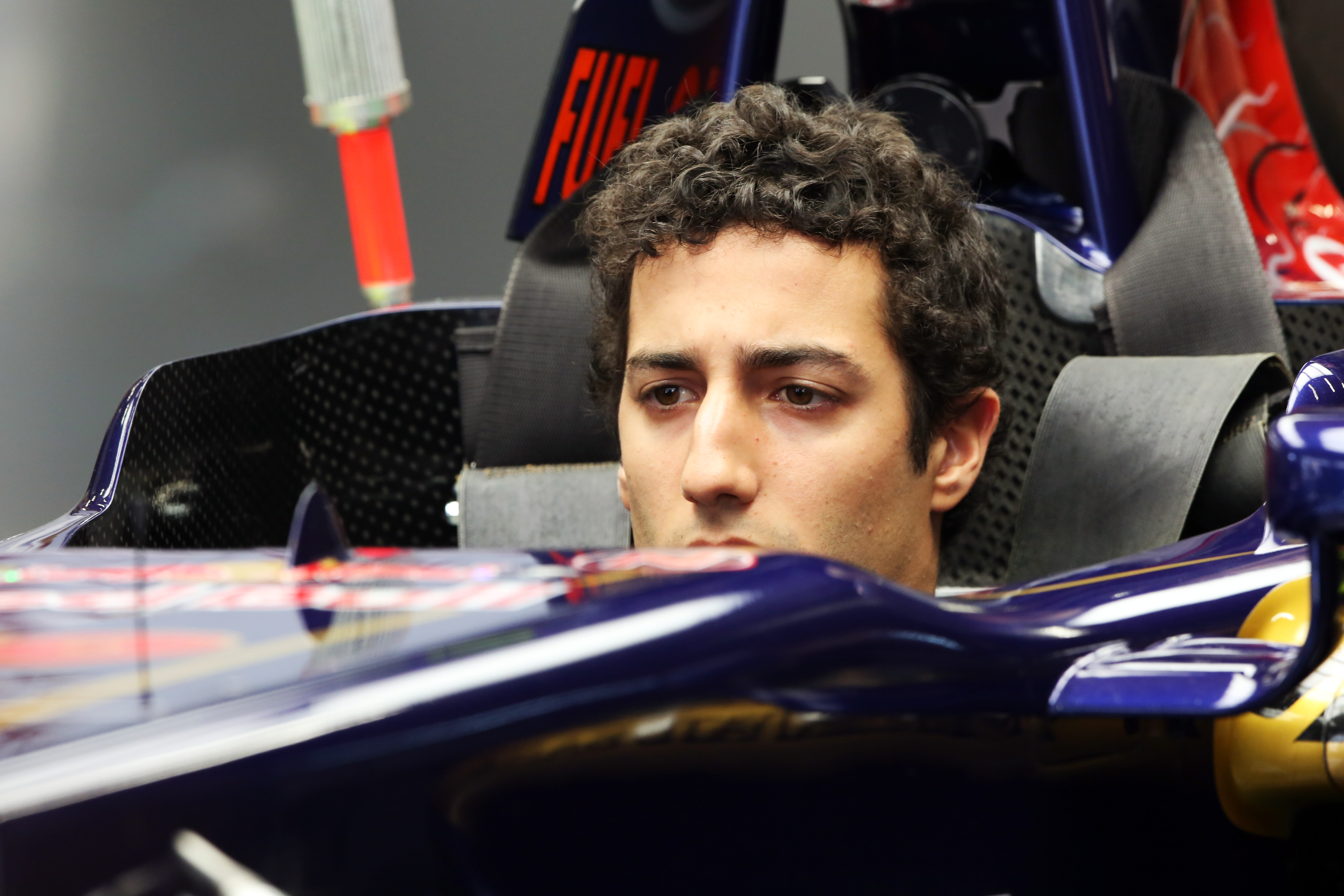 A year later, in China, I remember asking Ricciardo about whether he felt ready to deal with the situation of a start near the front the next time it presented itself, thinking this would make a good story ahead of the Bahrain GP that followed. Instead, it became more relevant as he qualified seventh at Shanghai for his first top 10 start since Sakhir 2012 – so the question would be answered sooner.
Ricciardo kept it together and finished a superb seventh. Four-and-a-half-months later, he was confirmed as a Red Bull driver.
No wonder Bahrain and Suzuka 2012 feature in days of extreme emotion, given their significance in his career.