The career masterplan Daniel Ricciardo activated when he made the shock decision to sign with Renault for 2019 should have resulted in him heading into the 2021 season with, at the very least, potentially race-winning machinery and, ideally, a shot at the title. But the vagaries of a dynamic driver market and the COVID-19 pandemic have conspired against him.
Frustrating as the slings and arrows of outrageous fortune are for Ricciardo, he has made the best move possible to join McLaren. He was at risk of being checkmated in the driver market, but by signing to replace Carlos Sainz Jr – the man who took the Ferrari drive Ricciardo surely saw as his destiny – he has at least kept himself in the game.
But this is the 30-year-old making the best of a bad job rather than advance his prospects significantly. Two years ago he took a big risk by abandoning a race-winning car to join F1's most upwardly-mobile midfielder. This time round, he has abandoned that team, which has question marks over its future given the economic situation and levelled out in terms of trajectory last year, to join F1's latest most upwardly-mobile midfielder.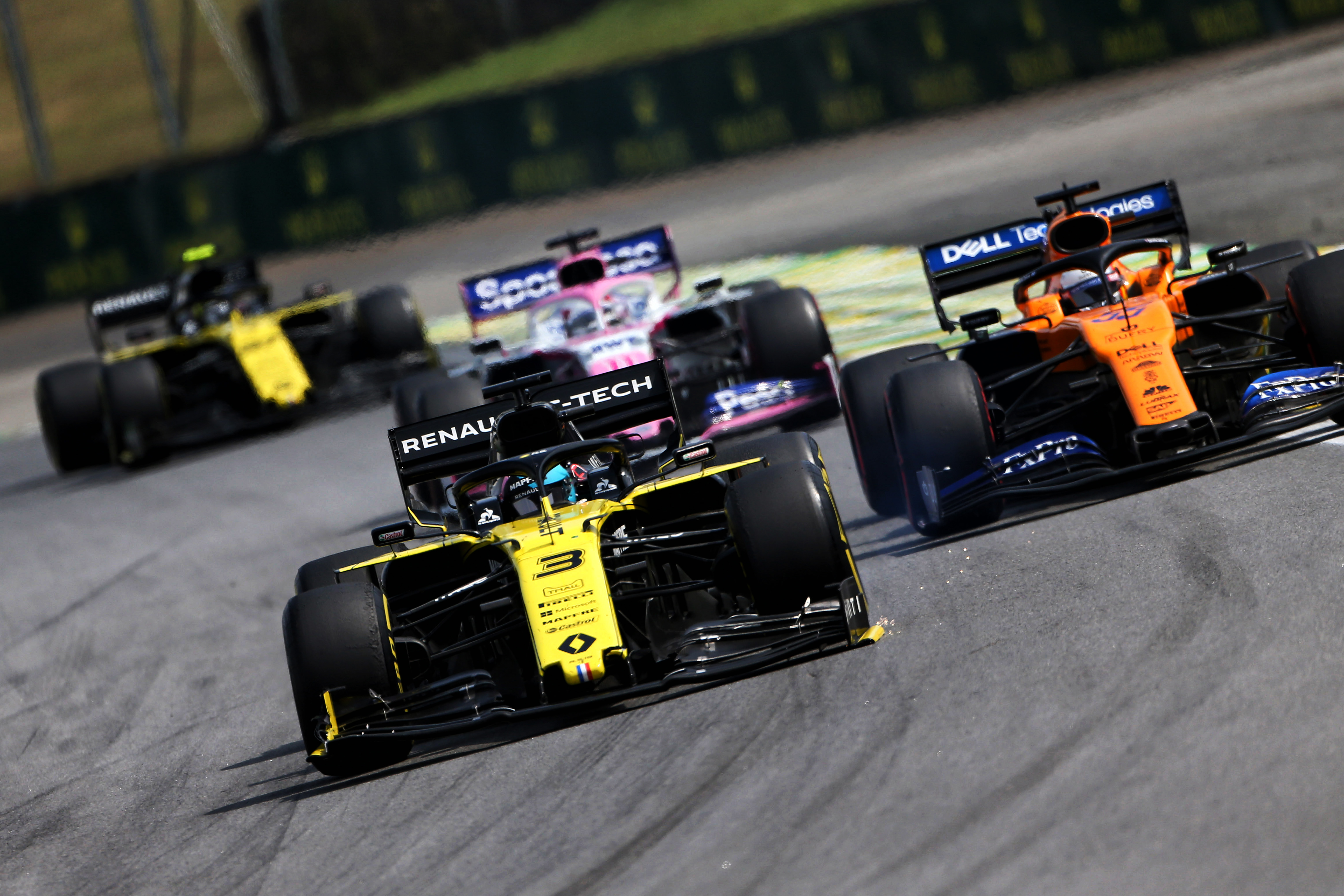 It is the correct move. For Renault, it's hardly a vote of confidence as the one thing that might have kept Ricciardo there would have been a rock-solid confidence that last year was just a blip and normal service will be resumed – and that the team is not built on sand financially amid question marks over the manufacturer's F1 future. But McLaren, despite not being a works team, became an outfit whose ambitions to return to the front became credible last year.
There's no reason why Ricciardo cannot stay at the top of his game and, in fact, continue to get better, for a good few years yet
What McLaren can't provide is a race-winning car either this year or, likely even with the switch to Mercedes engines, next year. Ricciardo is fiercely ambitious, more so than his demeanour suggests, but given the earliest possibility for McLaren producing a car with any hope of winning is for the new rules in '22, this means another two years lost. Ricciardo will turn 33 during that campaign.
This is why the Australian was so keen on finding his way into a top car for 2021. He's a high-class driver – fast, strong in races, decisive in battle – and despite the fact he was often plying his trade sight unseen last year, he drove some brilliant races over the second half of the season. While he was comfortably the stronger Renault driver, his qualifying 'victory' over team-mate Nico Hulkenberg was dwarfed by his superiority in the races. He proved to be quicker and more consistent once he'd adapted to life at Renault.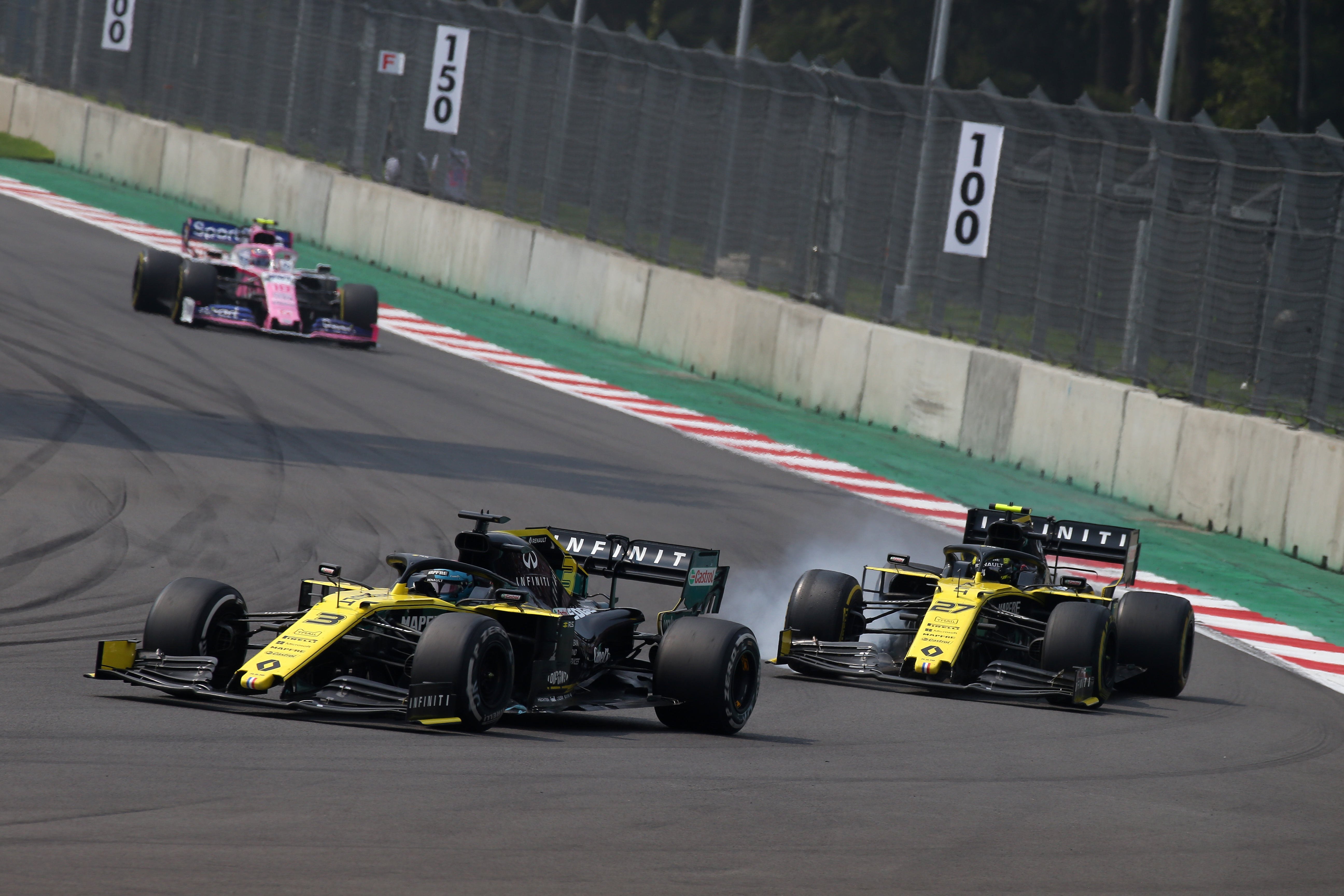 With McLaren, Ricciardo has joined what might be termed a 'project' team. He's sensible enough to realise that, having missed out on a chance with Ferrari – probably because he was perceived as too good by the team already focused on Charles Leclerc, not to mention too expensive – he knows that a low-friction path to a top seat might not present itself again. For that to happen, he will likely need something seismic – of the scale of Ferrari and Sebastian Vettel parting ways – to happen in the next few years.
But he does have time on his side. There's no reason why Ricciardo cannot stay at the top of his game and, in fact, continue to get better, for a good few years yet. And while he will have in the back of his mind hopes of a move to one of the big guns he knows his most likely route to the front is to ride the McLaren train forward.
What's very clear is that this is not a hit and hope. There is a lot to admire about the way McLaren has responded to the dark days with Honda, which was followed by the gut-punch of switching to Renault engines and having no choice but to recognise all of its problems did not originate in Japan. But the team has reacted decisively and quickly. It has not thrown the baby out with the bathwater by excessive blood-letting, but it has moved to restructure and install strong leadership and let the quality personnel throughout the company do what they are good at.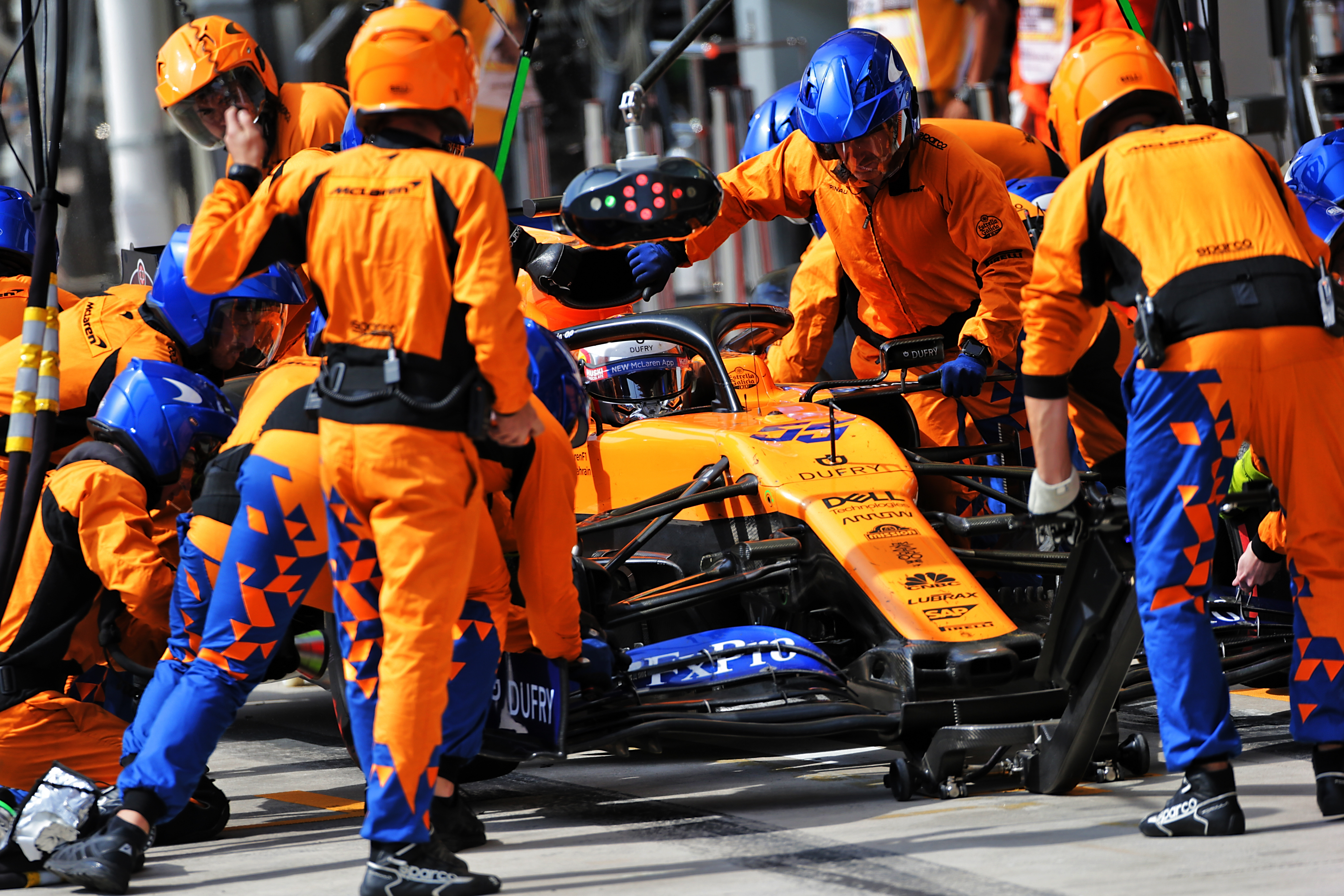 In team principal Andreas Seidl, McLaren has a team boss who a driver can't fail to be impressed by. Calm, eloquent and exuding the quiet confidence of someone who knows exactly what they are doing but doesn't need to shout about it, Seidl offers the right style combined with strategic thinking.
Ricciardo will have been given the hard sell by McLaren, just as he would have done two years ago when he spoke to the team about a possible move there for 2018, and can't have failed to see the difference. Seidl has made several key long-term strategic moves, committing to an in-house windtunnel build that offers nothing in the short-term but a huge payoff in the long-term. The decision to drop Renault engines and switch to Mercedes next year was also a pragmatic one.
The combination with Lando Norris is an exciting one one. The pair appear to get on extremely well, certainly when it comes to teaming up for press conference misbehaviour. But as direct rivals in the same equipment, this will prove to be a titanic battle
Other key players such as technical director James Key and racing director Andrea Stella share Seidl's vision and ensure that the management has the confidence of those on the shop floor. This is something that wasn't always the case in recent history and stands the team in good stead.
On top of that, McLaren should have the resources to weather the current economic storm and ensure it has the budget to operate at the top end of what is permitted. Combined with what might be termed the game of technical catch-up it is playing, with its latest car as much an experiment to open up new and complex ways to understand and optimise the car that it must get on top of if it is to bridge the chasm separating the midfield from the top three, McLaren has its ducks in a row.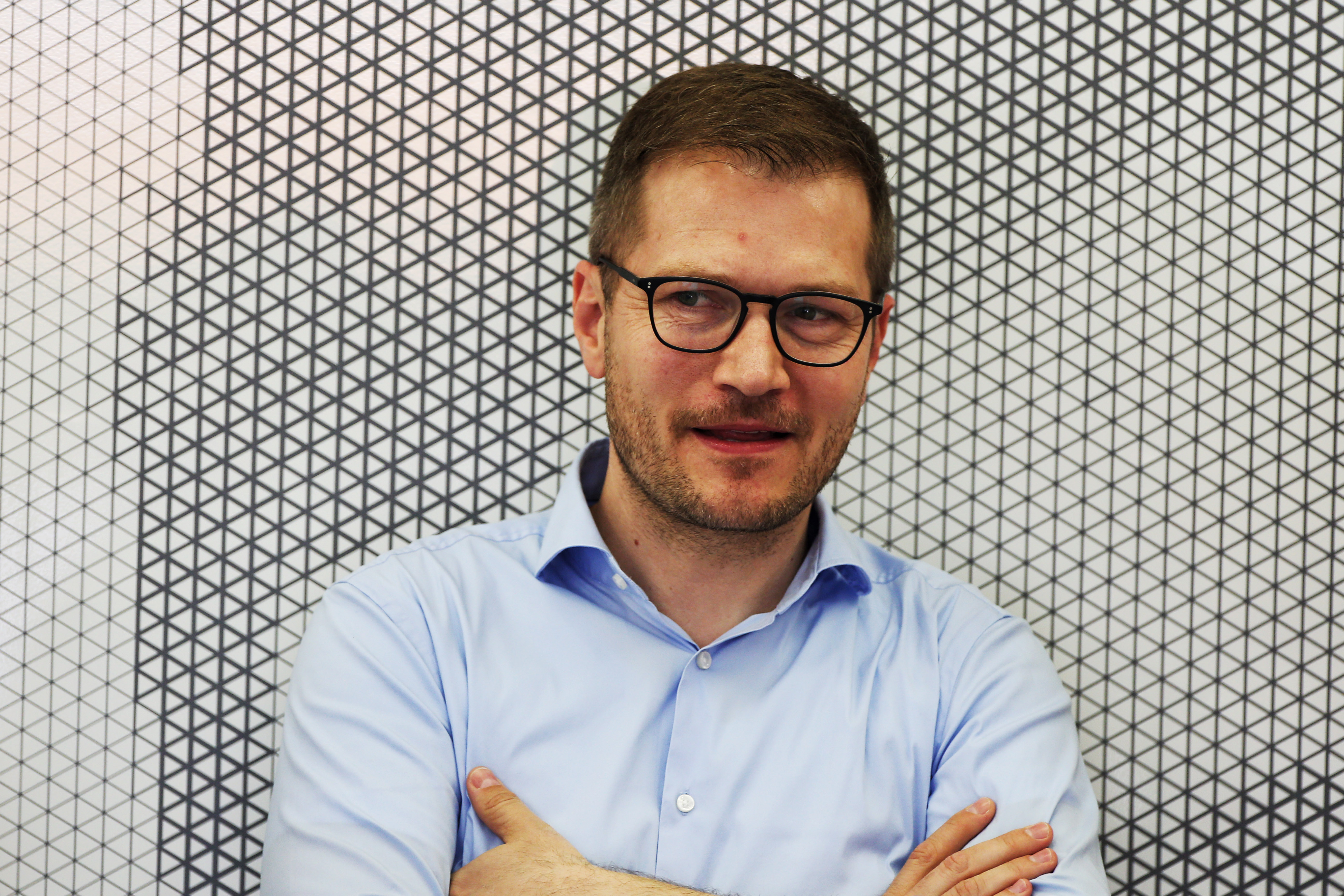 This, along with greater confidence that McLaren can continue to race in F1 in its current form, made it the obvious choice for Ricciardo. The team also gets a proven, race-winning driver to help it on its way.
The combination with Lando Norris is an exciting one one. The pair appear to get on extremely well, certainly when it comes to teaming up for press conference misbehaviour. But as direct rivals in the same equipment, this will prove to be a titanic battle.
It's the classic combination of established and rising star. By the time Ricciardo turns up, Norris will be in his third season and should have smoothed out the rough edges of last year. In 2019, he performed far better than the points tally compared to Sainz – who outscored him 96 points to 49 – suggested. The qualifying battle was nip and tuck and shaded 10-9 by Norris if you eliminate anomalous results, with McLaren suspecting Norris fundamentally is the very slightly faster driver.
This might prove a combustible mix. Ricciardo and Norris both know how fast the other is and will be determined to assert themselves over the other. Ricciardo is the higher-status driver but Norris is the incumbent. McLaren will hope it will benefit from a duo who push each other hard but avoid the negatives of such a mix and there's no reason to expect a negative outcome based on current evidence. But you never know what might happen until you blend two volatile chemicals.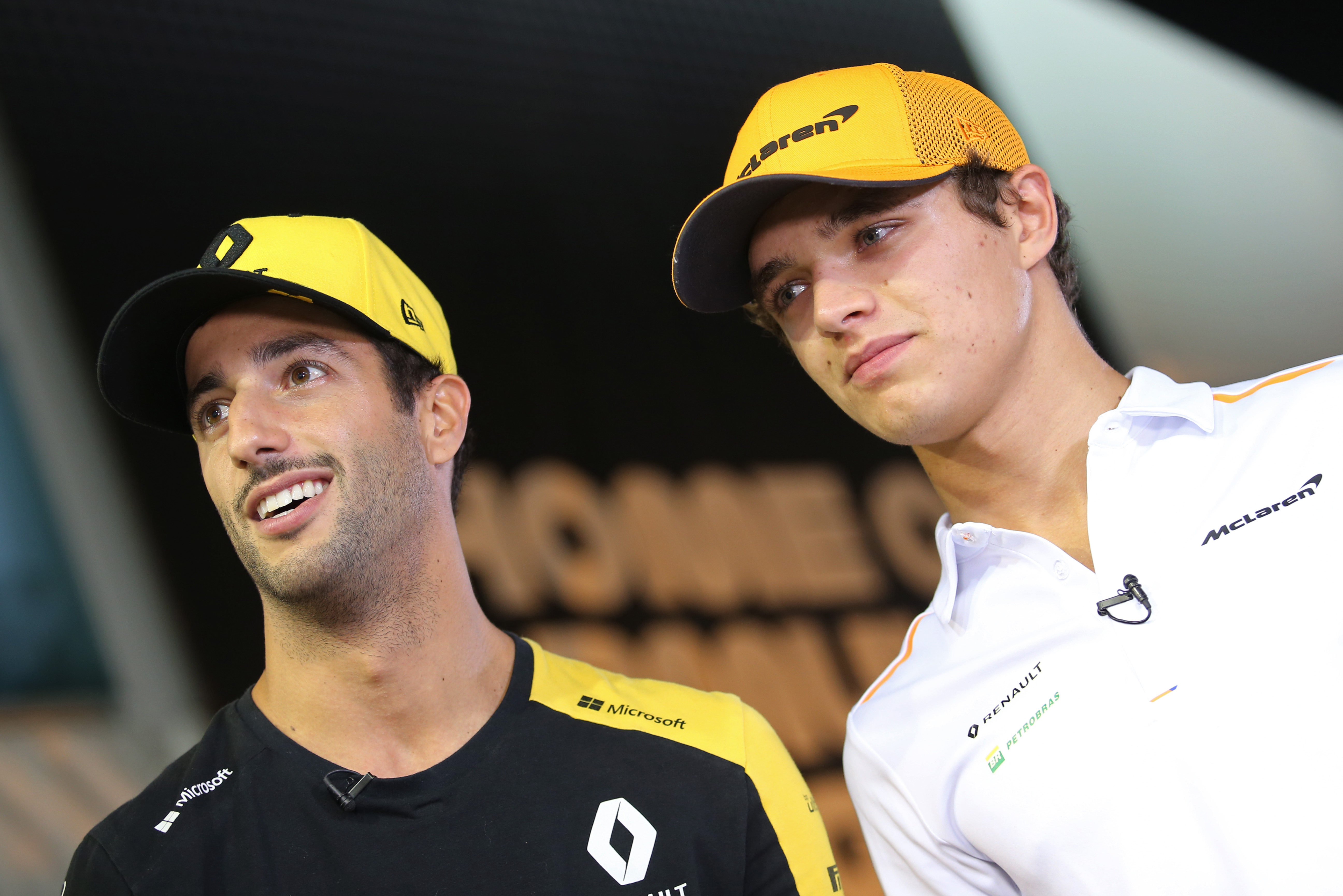 Ricciardo is not on the path he had planned, but when it came to a choice of whether to stick with Renault or twist with McLaren the right decision is obvious. While the percentage chance of him ever having a shot at the world championship has been reduced significantly by failing to jump back into a top team, he's still in the game.
He won't entirely have abandoned hope of one of the big teams swooping in for him one day, but rather than finding a short-cut Ricciardo faces a long, hard climb to the top with McLaren.
The potential is there for team and driver. It's going to take a while, but based on the evidence currently available he's made the best move available to him to keep that world championship dream alive.