Renault has been one of the biggest investors in junior single-seater talent in recent years as one of the few teams not scared to pay for or part-fund a drivers' racing programme, which many of the other Formula 1 teams shy away from unless there's prodigious talent involved.
That's not to say all of Renault's juniors are fully-funded or part-funded and that there aren't commercial relationships – but when it comes down to talent it believes in, the Enstone base has opened its cheque book and given out big opportunities. And that's not to mention its unwavering support of the Formula Renault Eurocup, one of the most successful lower-level series when it comes to turning out top talent for many years.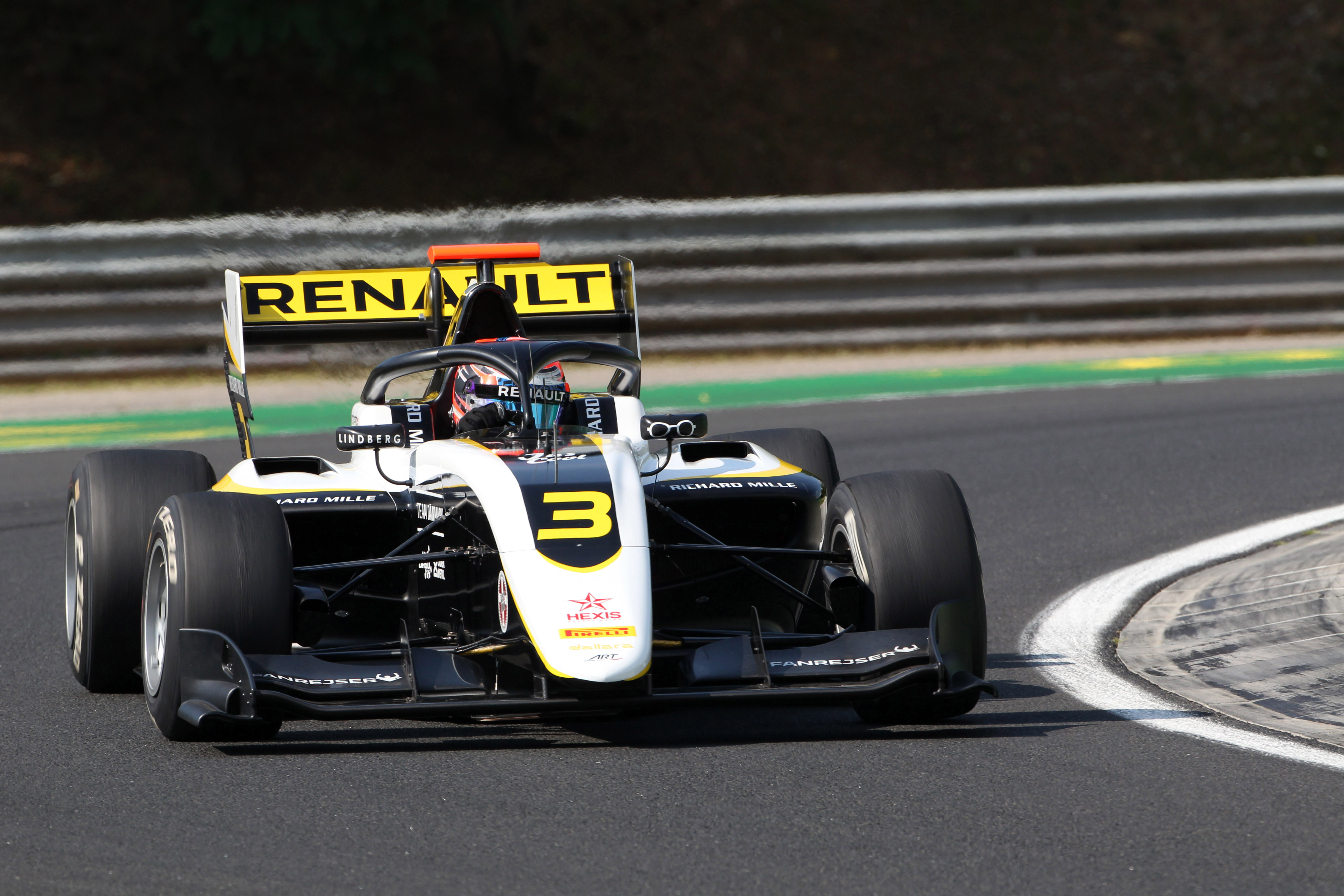 The only problem Renault really faces is its flailing F1 performance – pumping in millions and failing to get anywhere near the level expected of a manufacturer team – has likely turned off prodigious talent from looking at the team to join with in the past.
Long-time junior and race reserve Jack Aitken switched to Williams for 2020, so Renault's full junior driver roster looks like below.
Driver – age – current series
Guanyu Zhou – 20 – Formula 2
Christian Lundgaard – 18 – Formula 2
Max Fewtrell – 20 – FIA Formula 3
Oscar Piastri – 19 – FIA Formula 3
Caio Collet – 18 – Formula Renault Eurocup
Hadrien David – 16 – Formula Renault Eurocup
With Carlos Sainz joining Ferrari and Daniel Ricciardo taking his seat at McLaren, that's left a seat open at Renault for 2021 and team boss Cyril Abiteboul has always said that the squad would interrogate its junior ranks if a seat came up this year.
Of its current roster, it's easy to narrow down to two drivers who could be realistically evaluated by Renault for a seat, and that's Zhou and Lundgaard.
David is only 16 and has a lot of learning to do, as does Collet, who only has one season of car racing under his belt so far. Piastri might enter the conversation for 2020, as the Prema team he will drive for this season locked up the top three spots in the championship last year and if Piastri – as the reigning Eurocup champion – could secure third, that would give him a superlicence. But it would likely take much more than third place in F3 to convince Renault.
Fewtrell is one of its oldest drivers, but a 10th place in FIA Formula 3 last year when team-mate Lundgaard took sixth and was a regular win threat marks him down.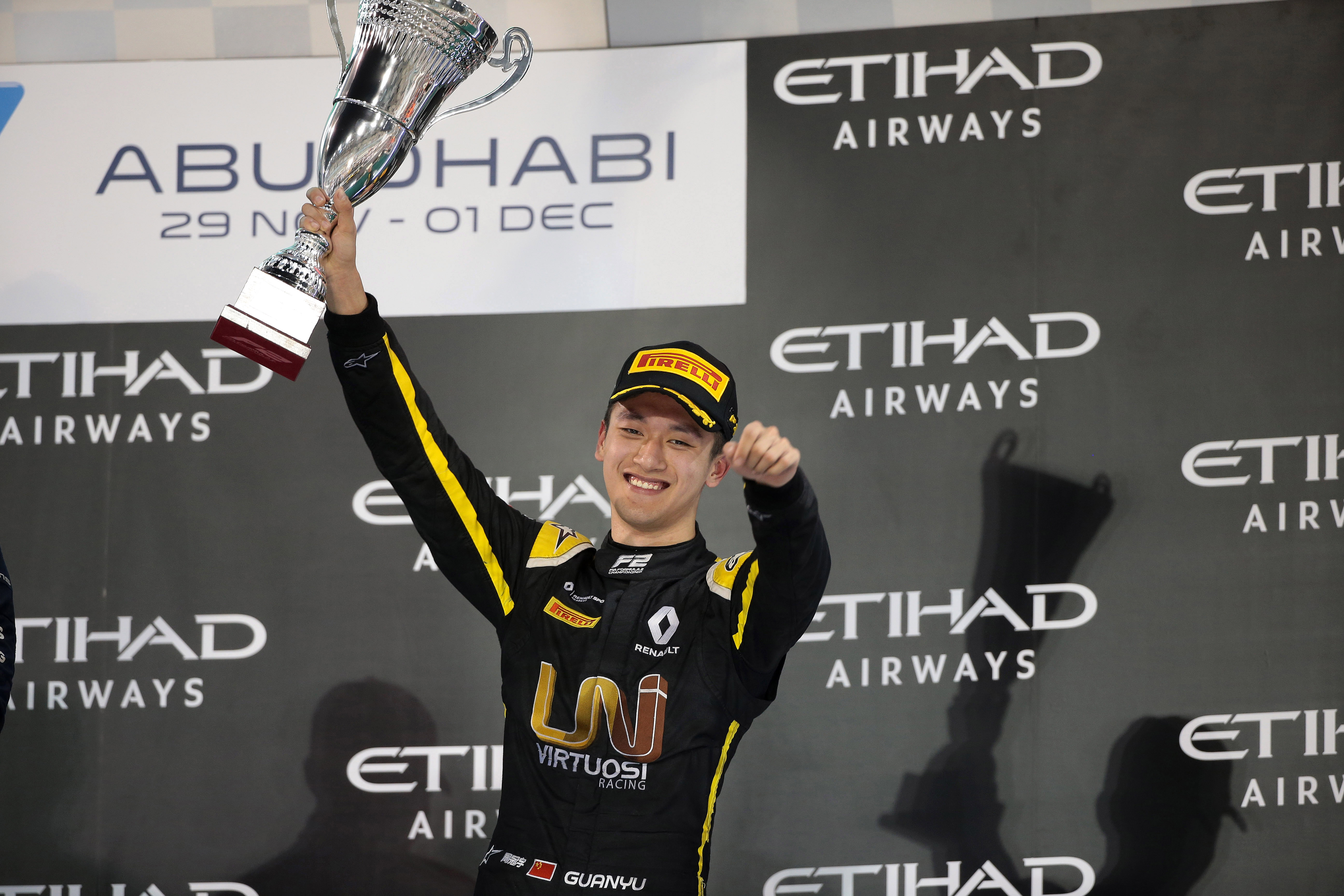 Zhou is the frontrunner when it comes to in-house graduation. The Chinese driver has lived in the UK since karting and switched from Ferrari to Renault junior ranks for the 2019 season off the back of a rollercoaster European F3 season where his team-mates Mick Schumacher and Robert Shwartzman gained a bucketload of performance in the middle of the season, and Zhou did not.
Despite little being expected of him in 2019, he was F2's top rookie – eclipsing F3 champion Schumacher, who finished 14th while Zhou was seventh. But more impressive than the results were Zhou's methodical working through of data and learning from his experienced team-mate Luca Ghiotto, five seasons into his F1-support series career. That level of dedication and improvement impressed Renault enough to make Zhou its reserve F1 driver for 2020.
Zhou's F2 team, Virtuosi Racing, has in various forms existed since 1990 and run drivers like Juan Pablo Montoya. More recently it's garnered a reputation for teaching drivers to manage the tricky Pirelli tyres, and that's something Zhou worked on to be much better at by the end of the year than he was from the start. Zhou likely would have finished higher up the order without that initial Pirelli learning phase.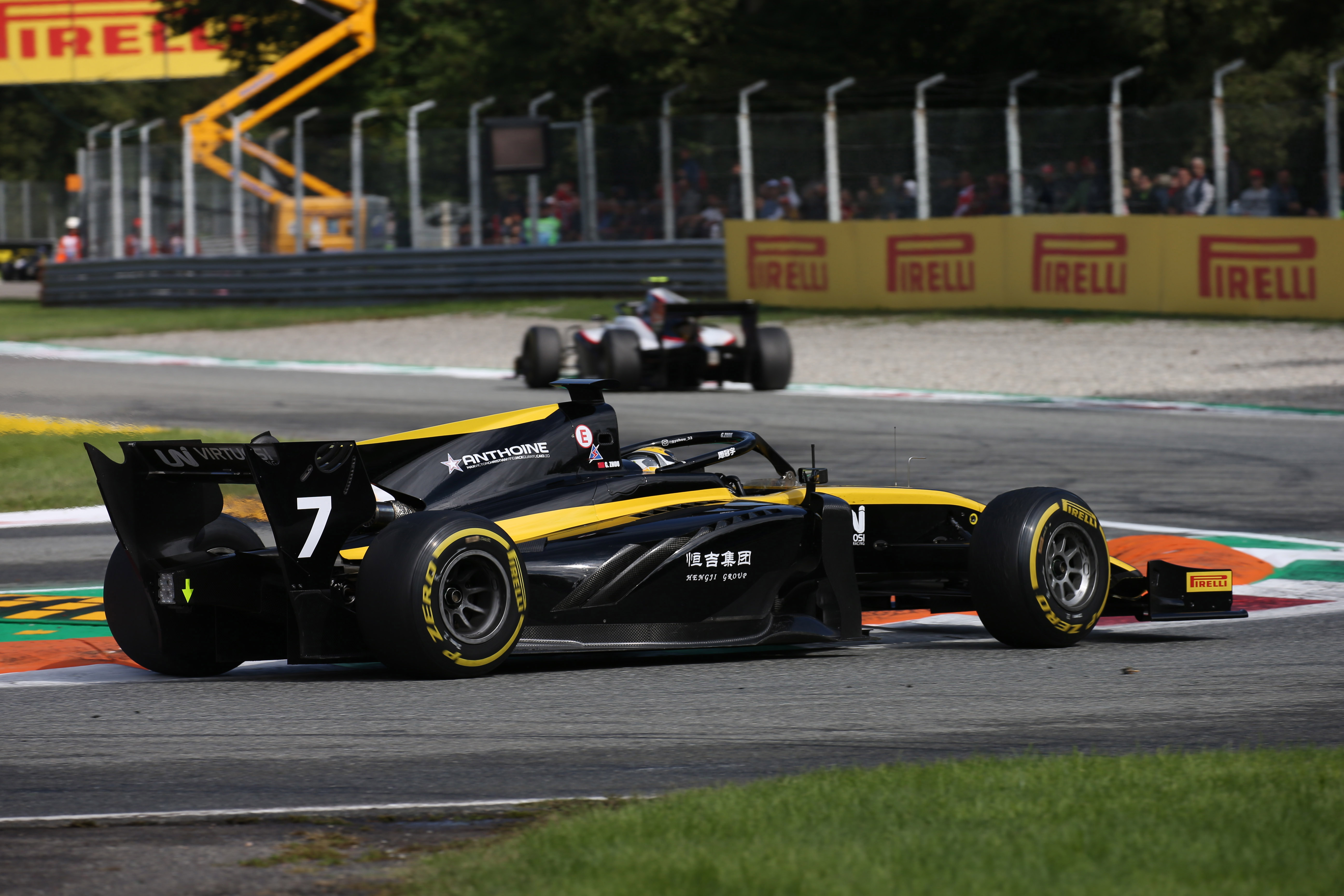 Aside from showing flashes of attributes that make him suited and able to take on an F1 seat, Zhou has strong backing and China is desperate to finally end its wait to get a driver into F1 full-time. Stakeholders in F1 – Renault included – would also love to see Zhou in F1 to open up the extremely valuable Chinese market to sponsors given its strong focus on the region.
Put simply, it's really only a matter of time before Zhou reaches F1 for these reasons. But like all drivers with backing, it's a blessing and a curse. Until he reaches F1 and proves his ability, he'll be tarnished with the F1 pay driver brush until he can get on the grid and prove that wrong.
The major problem for Zhou at the moment is the lack of a superlicence, as unlike some other drivers he has focused on driver development in tough championships rather than scoring easy wins in his junior career. Getting the F2 season started is a priority for Zhou as he enters the season as the top 2019 rookie in one of the best teams. A finish of fourth or better would secure the superlicence. Then it's just a case of where he ends up. Renault could be that team.
But that decision could be taken out of Renault's hands if it wants a quick replacement for Ricciardo sorted, and if F2 struggles to get going in 2020 Zhou may not qualify for the licence. It all hangs in the balance.
Renault's option that doesn't appear to provide that particular issue is Lundgaard. The Dane is full of talent, coming from pedigree as his father won the European Rally Championship in the mid-1990s.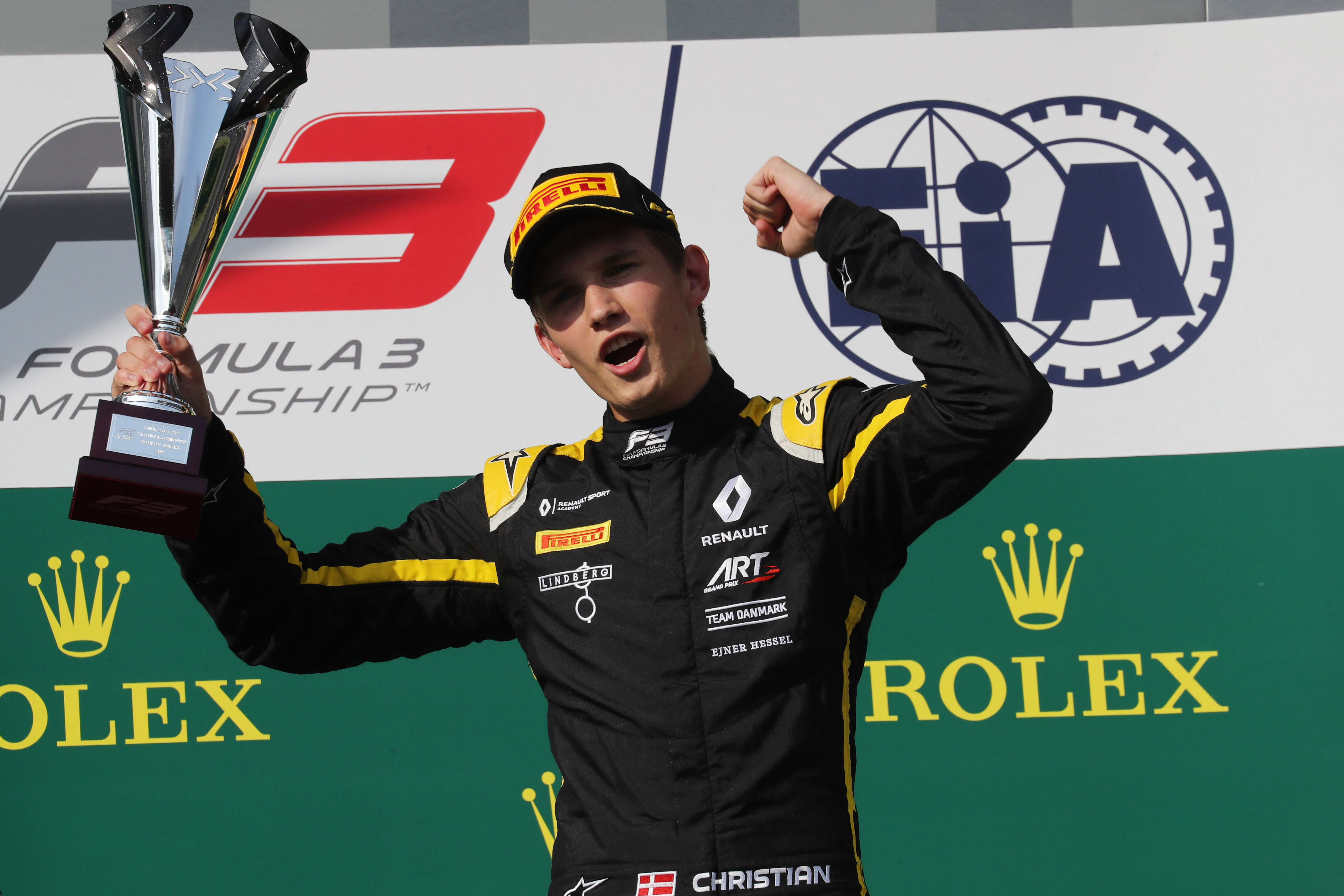 His junior career has been a glowing success for the most part too.
Dual F4 titles in his first season of cars in 2017 helped with the superlicence which he now appears to qualify for, and although he's only 18 now, he would be 19 come to the start of the 2021 season.
The question is, is he ready?
He was second in his rookie year in the Eurocup after those F4 successes and secured a lucrative ART Grand Prix seat for FIA Formula 3. However, the first race of the season was a perfect cross-section of the season. He led most of the race, won, but made a mistake under the virtual safety car costing early momentum. The rest of the season was full of pace but a lack of execution – not always Lundgaard's fault and he was really lumbered with leading the team as the youngest driver in the roster. Not an ideal situation, but he made enough mistakes and showed enough inconsistency that unless he does something very special in F2 in 2020, he won't deserve the Renault F1 seat just yet.
He has secured promotion within ART, taking an F2 seat in the team which has won the last two titles with George Russell and Nyck de Vries. He is partnered by another young, rapid, and slightly inconsistent driver in Marcus Armstrong of Ferrari lineage, and history tells that whoever becomes the lead driver in that team does very well, and the second driver does very badly – so there's a leadership struggle Lundgaard needs to win.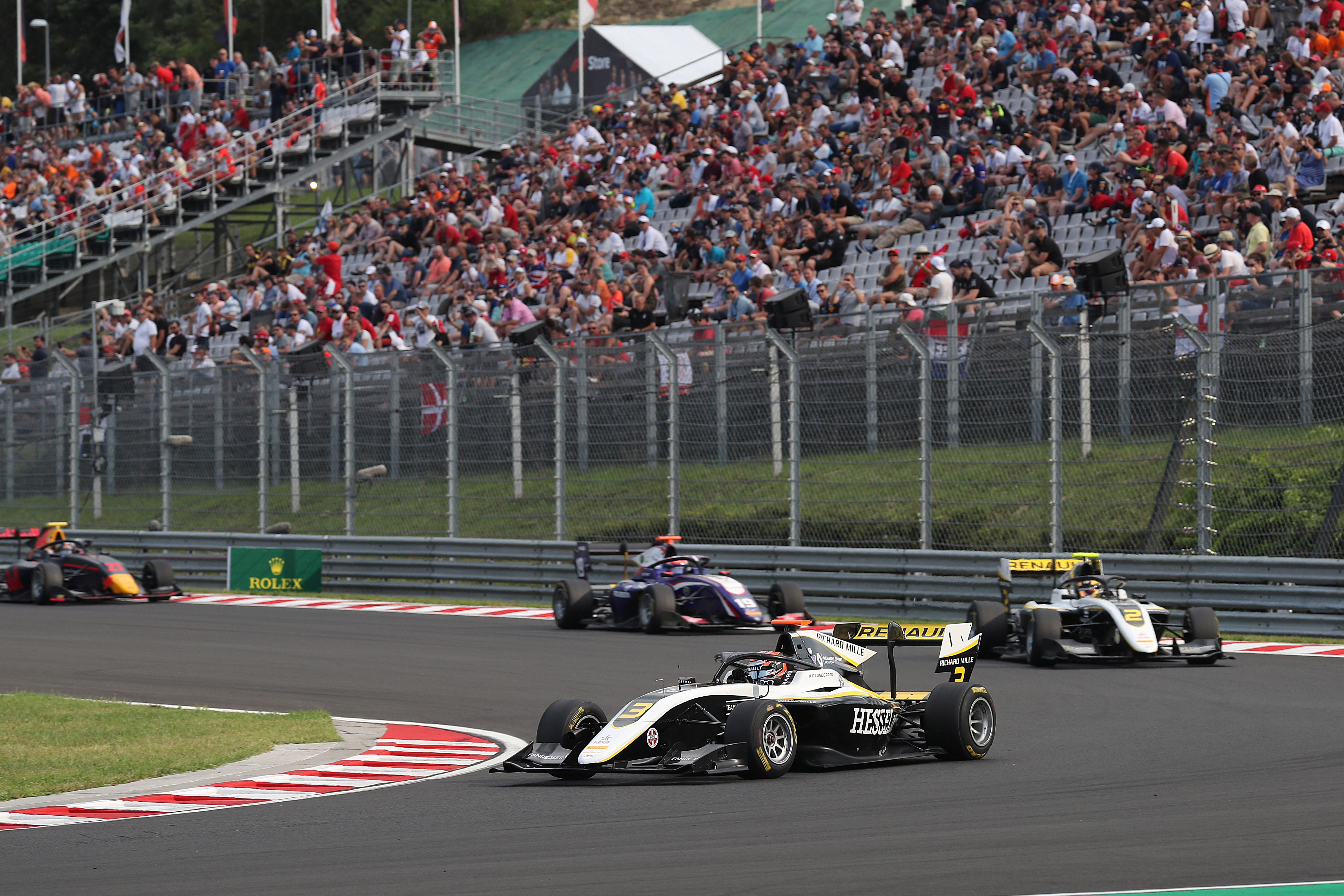 Bottom line is, Lundgaard is clearly quick, but needs to prove he has the consistency and racing maturity to reach F1. He might very well do that, but the 2021 Renault seat is too soon, unless he destroys his F2 opposition in what is a strong class in 2020. That won't be easy as a rookie.
That means both of Renault's options for promoting from within rely heavily on a Formula 2 season happening. The Race isn't claiming it won't, but the priority will be getting F1 started and it's possible a shortened season could be in the offing for its little brother. If it is shortened, how will that affect superlicence points for Zhou? Will it give Lundgaard time to prove he can mature?
Trumping both Zhou and Lundgaard in this debate would likely have been Anthoine Hubert, who impressed in his debut F2 season as the reigning GP3 Series title victor, before he tragically passed away following a crash at Spa in 2019.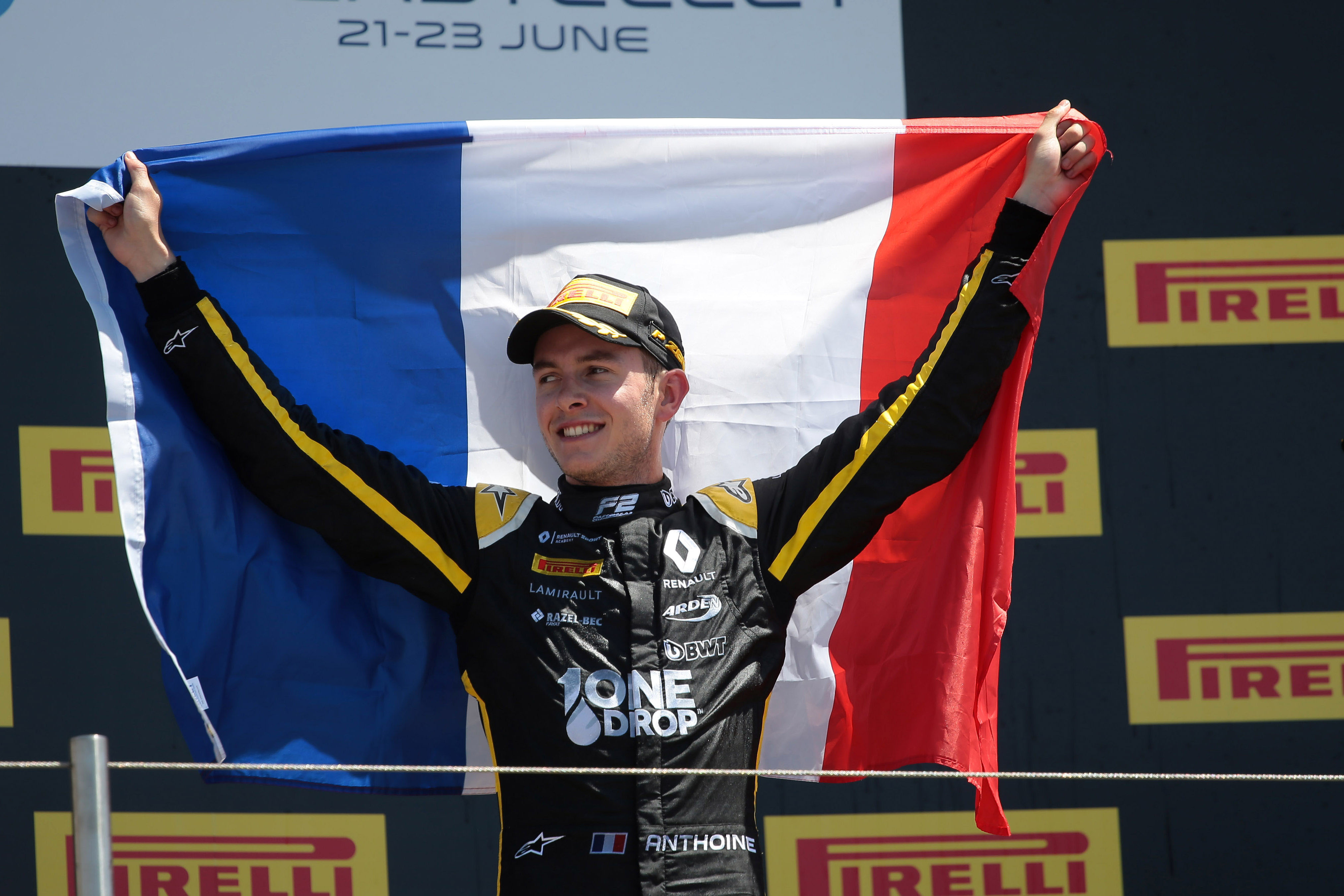 Owing to the GP3 win Hubert would have amassed the superlicence points, and been the most rounded option out of the three to be in contention for the seat.
But despite the massive leaps he made in his development, Hubert still probably wouldn't have been ready for the 2021 seat, or would have had to do something amazing in 2020 to convince Renault to choose him over alternative, F1-proven options.
As it stands, when there's a four-time champion in Sebastian Vettel, two-time champion in Fernando Alonso and Mr Consistent Nico Hulkenberg on the market, there are just too many questions to be asked of the Renault proteges to make passing on one of those current talents viable.
In answer to the posed question, Renault can't really promote from within. Both of its major seat contenders need a bit more time to complete their skillsets and readiness for the future. Jumping too soon would hurt both and, likely, the team when you look at the quality of proven options available.