Daniel Ricciardo is one of four current Formula 1 drivers who are "on a different level" to the rest, according to Renault sporting director Alan Permane.
Ricciardo, who debuted in F1 in 2011, won seven races during his time at Red Bull before joining Renault for 2019.
Though he will leave Renault to drive for McLaren – set to be his fifth different F1 team – next year, he has nonetheless left a mark on the French manufacturer's F1 project by taking its first two podium finishes since it returned to the championship as a factory team.
One of the standout F1 performers in 2020, Ricciardo has seen off highly-rated team-mate Esteban Ocon in all but one qualifying session so far this year – and Permane has seen fit to put him in the same echelon of F1 drivers as seven-time champion Lewis Hamilton and two rising stars in Max Verstappen and Charles Leclerc.
Appearing on F1's Beyond the Grid podcast, Permane spoke highly of Ricciardo's "very cool" persona and his ability to socialise with his crew of engineering and mechanics.
"Pre-COVID, when he would come to the factory and the whole team would be gathered in the race shop, you could tell there's just love from everyone for him," Permane said.
He then added that Ricciardo is "clearly" the real deal inside the car, too.
"There's not many of them on the current grid, and you know, I'm only speaking from what I see, [which is] the same as everyone else sees – okay, I've seen a little bit more of Daniel, but there's him, there's Lewis, there's Charles and there's Max.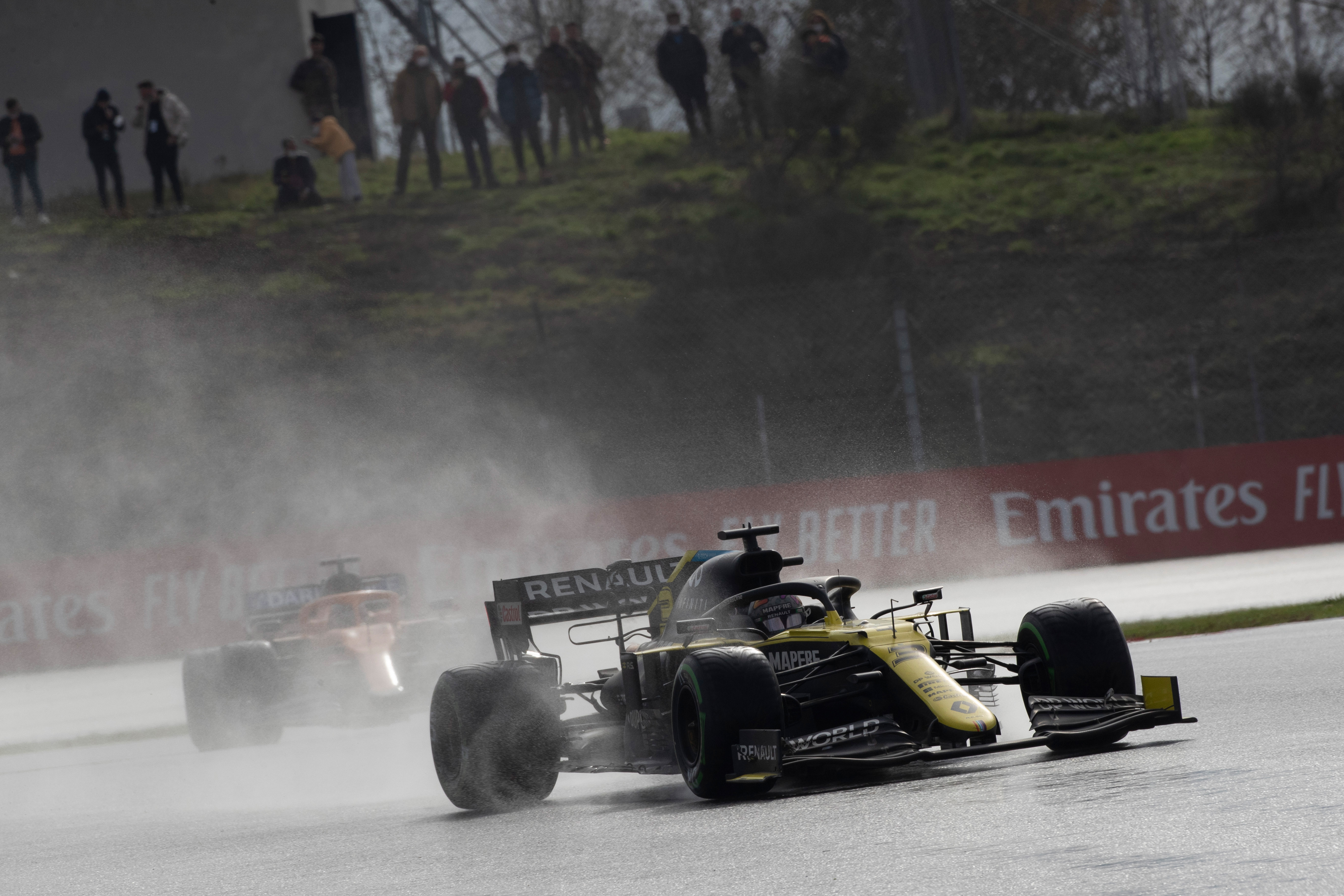 "Those four are a different level. You know, it's no disrespect to Esteban but he's just that half a tenth, one-tenth behind, and where we are that that can be a lifetime.
"He's striving hard to close that gap and learning from Daniel where he can, and he sees what he [Ricciardo] has done with his team, and he's doing the same, and he's doing a great job – and if he can emulate him and have that same success, then great."
Ricciardo elected to sign with McLaren before a single race had taken place in 2020, with Renault having secured a returning Fernando Alonso to replace him for 2021.
Permane believes Ricciardo will have found Renault's progress this year surprising.
"I tell him every week it's not too late to change his mind," he said, laughing. "Seriously, I do.
"And of course, it's tongue-in-cheek and of course, I know he can't change his mind, and of course, he doesn't even pretend to say that he would even consider it out of respect to his new team and all that.
"But who knows, if this had been a normal season, and people weren't making their minds up about team changes before we'd even really turned a wheel, who knows where we'd be now?
"But we are [where we are], so we just have to deal with that, you know, and without that we wouldn't have Fernando back. So one door closes, another one opens for the team, if you like."