Daniel Ricciardo finally recorded his first podium for Renault with a third-place finish in the Eifel Grand Prix, but now only has a handful of races left with the team before he departs for a new chapter at McLaren alongside Lando Norris.
As Ricciardo stood on the rostrum for the first time since 2018, Norris retired his McLaren with an engine problem – his second consecutive DNF in as many races – and Carlos Sainz came home in fifth place, behind Racing Point's Sergio Perez and last in the skirmish between those three teams battling for third place in the constructors' championship.
So now Ricciardo's podium means his time at Renault can end with some success, will he regret his hasty decision to jump ship to a team which seems to have fallen back in the last few races? Our writers have their say.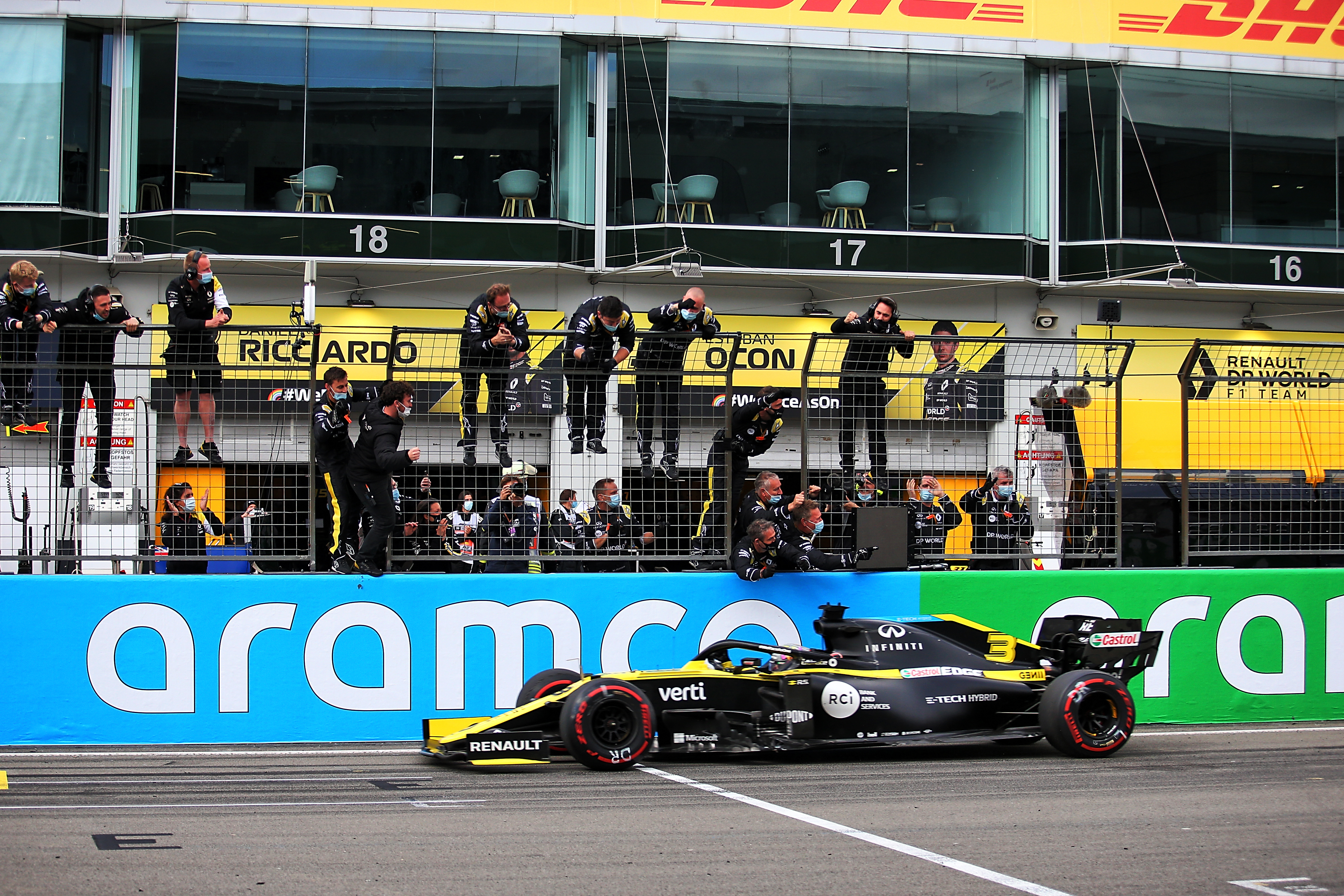 Vindication at last
Scott Mitchell
Renault has fallen well short of its initial ambitions but it has reorganised and recalibrated its expectations over the last 18 months or so and this is absolute vindication of that.
There was an air of bitterness around Cyril Abiteboul's acknowledgment of Ricciardo's decision to move to McLaren, which the team boss later said was just frustration Ricciardo had made a call before the 2020 season even started.
Abiteboul has often been guilty of setting the bar too high for what Renault can achieve. But he genuinely felt the latest reshuffle was what the team needed and its form in 2020 backs that up.
Ricciardo and Renault have been superb of late, as upgrades propelled the R.S.20 to being arguably third-fastest car in F1.
So, yes, this podium is vindication of Renault's belief it could still do what Ricciardo wanted (but himself no longer believed in). But that doesn't mean Ricciardo should regret his decision.
McLaren looked good in this race as well, continuing its own good season. And there were reliability problems for two Renault-powered cars so the works team still has question marks over its prospects, while McLaren is set to switch to Mercedes engines next year.
Ricciardo can still be comfortable with his decision. But this podium shows Renault has plenty of reason to be confident of life without him.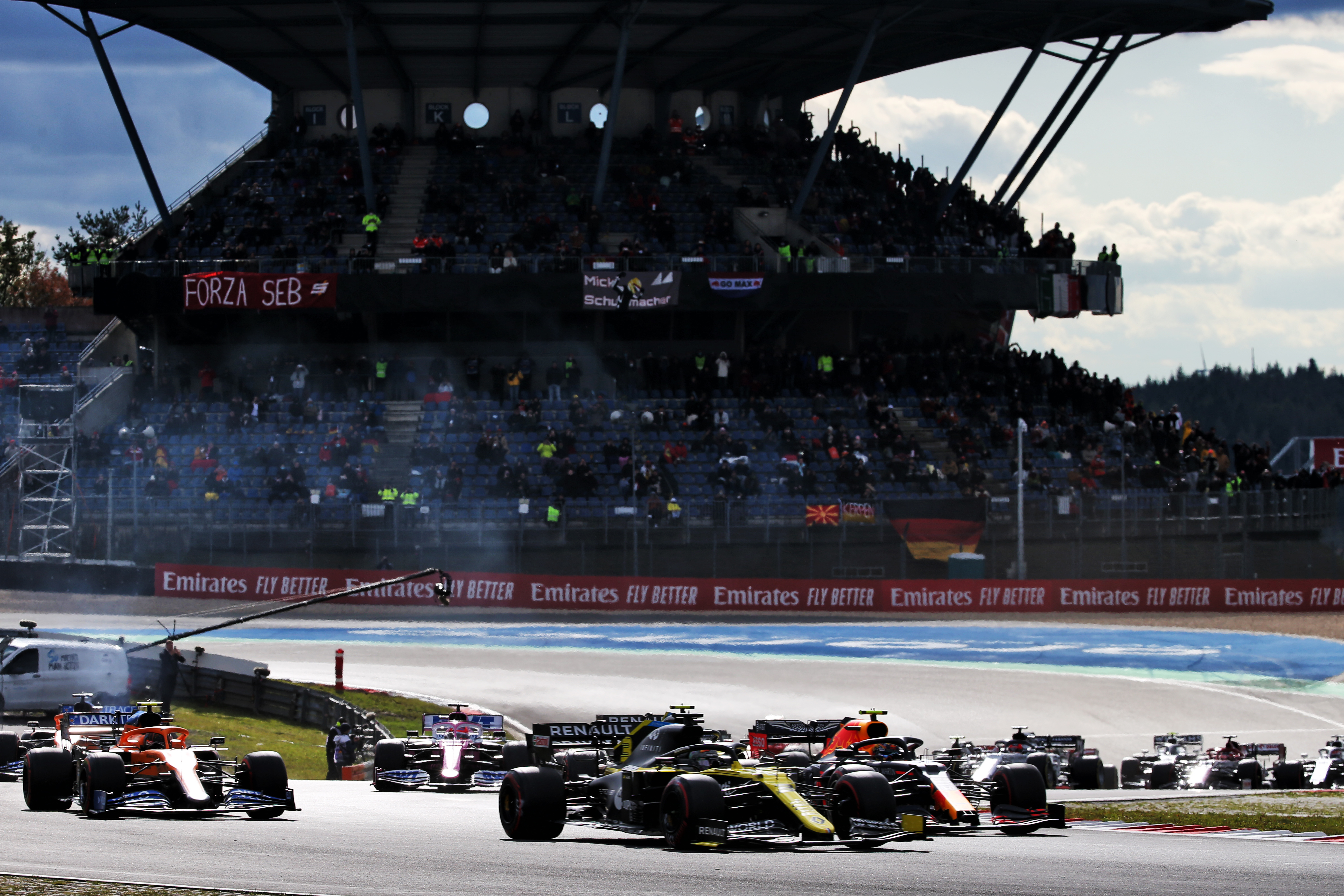 Bittersweet but the right choice
Gary Anderson
Ricciardo's first podium for Renault is a bit of a bittersweet result, he is on his way to McLaren for next year so just might have shot his bolt a little early.
Renault, since the Silverstone double weekend, has really come on stream and is right in there at the top of the midfield bunch. But even with this podium result, it hasn't caught what is now the two big teams Mercedes and Red Bull.
McLaren, along with Racing Point, is also up there at the front of that midfield bunch so personally I don't think his move to McLaren is a negative. It has restructured in a very positive way and the change to the Mercedes power unit is definitely not a negative. He needs to simply do what he is good at and drive the car he has as fast as he can and if he does that he will motivate whoever he is driving for.
But overall, despite Ricciardo's third place, Lewis Hamilton equalling Michael Schumacher's record 91 wins, out-of-a-drive Sergio Perez's fourth place, the star of the race was super-sub Nico Hulkenberg in eighth place. He and Perez really do deserve decent drives for 2021.
As an aside, if you look at the Hamilton and Schumacher win record battle as a percentage of race starts its 34.9% to Hamilton, 29.7% to Schumacher. But Juan Manuel Fangio still leads that with 47.1%.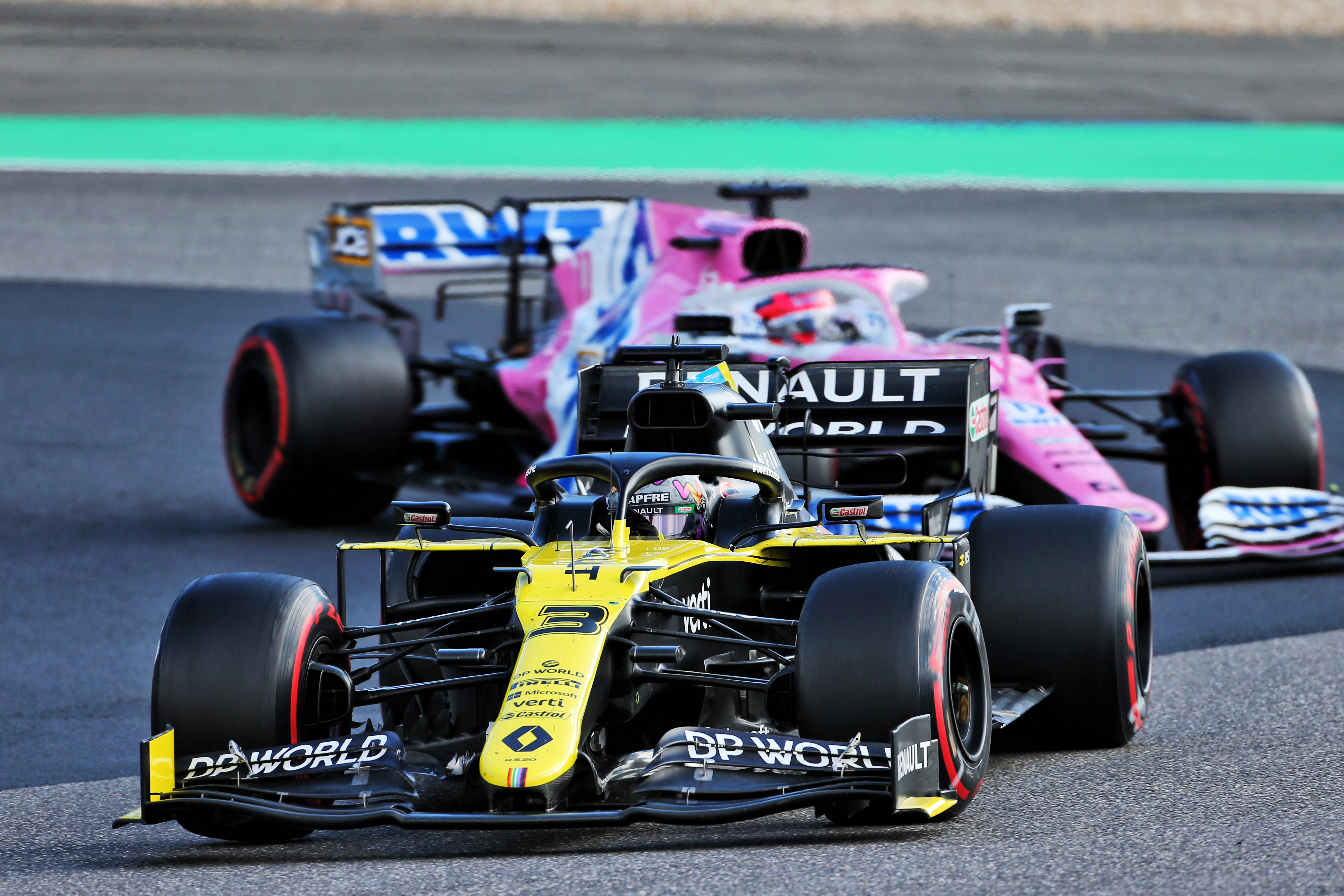 Not much in it… but time will tell
Edd Straw
That Renault was able to take its first podium finish of the season at a relatively high-downforce circuit like the Nurburgring is probably its most encouraging performance yet. Granted, Ricciardo was helped by Valtteri Bottas's retirement and Alex Albon not being in the picture in the second Red Bull, but it's another tick in the box for Renault.
Since making a set-up breakthrough at Silverstone then building on that in subsequent events, Renault has had its most consistent run of strong form since the team was revived. In four of the last five races, it's had the beating of McLaren.
It would be too strong to say Ricciardo will be having regrets, but certainly the decision between McLaren, which is still ahead in the points, and Renault for 2021 is less clear cut than it seemed. Certainly, there might be some vague fear that he's made a mistake.
But the fact is, neither team is going to be winning races on merit and both are on the way up from a similar level – so if you can't be in a top team, McLaren – especially with Mercedes power next year – and Renault are both valid choices right now.
But that might change if Renault continues to have the advantage for the rest of the year.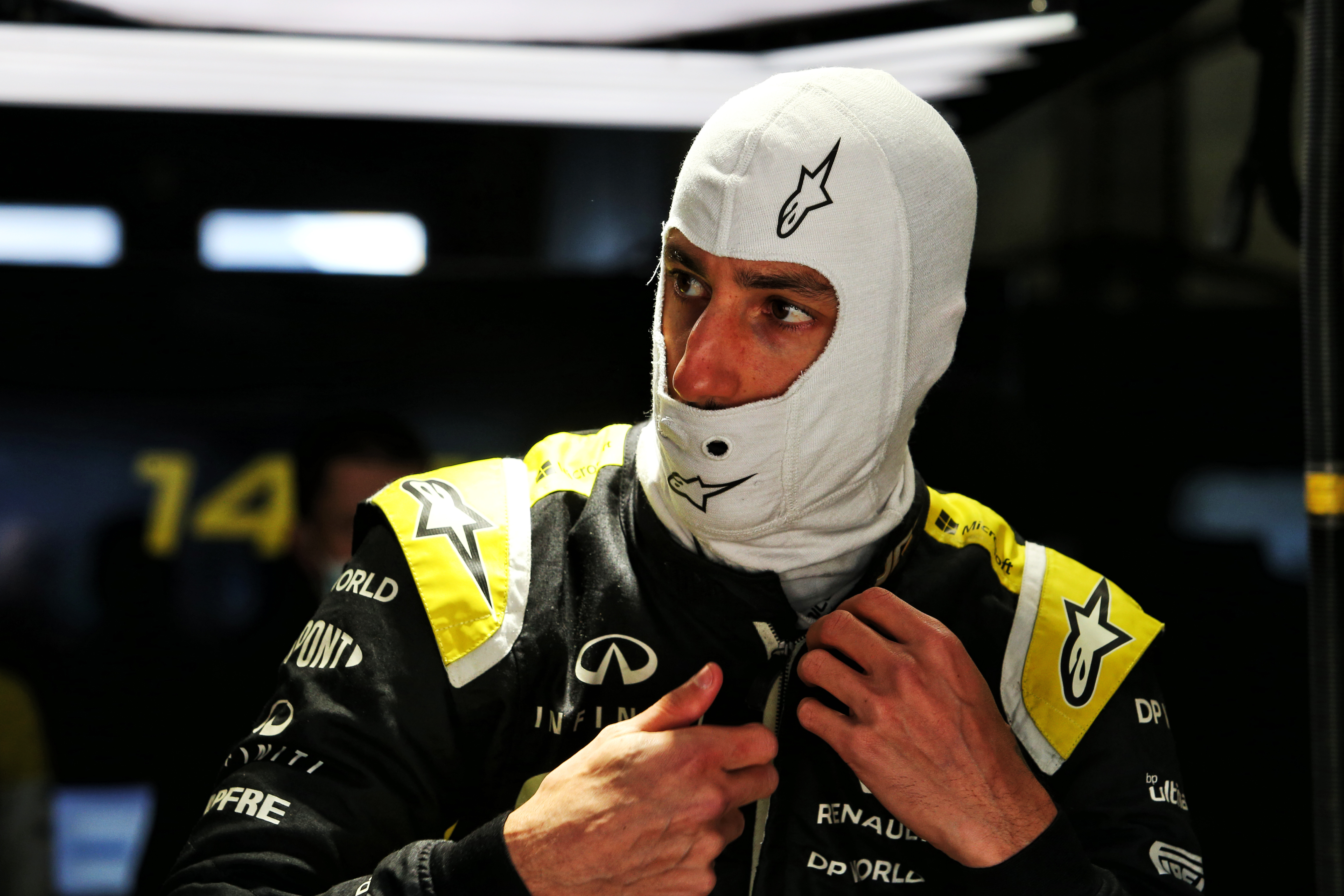 No reason to look back
Valentin Khorounzhiy
First podium of the year? McLaren has two. A much-improved campaign? McLaren's still ahead in the standings. A faster engine than before? Barring an outrageous turnaround, McLaren's will be faster in 2021.
Renault deserved plenty of credit for getting back onto the podium, and it's clear that it's a much better prospect for drivers than it was back when Ricciardo made his decision.
At the same time, Esteban Ocon's car failed again, and the only reason McLaren didn't outscore Renault in this race was because Lando Norris lost power – Renault power – and retired.
Ricciardo's F1 goal is the title, increasing its probability is what motivates his every decision. An F1 truism is that a works team is more likely to win the title than its customer – and that's almost certainly true. But a works team versus a customer of a different team that has a stronger engine? Not so sure.
Either way, I wouldn't be having second thoughts just yet.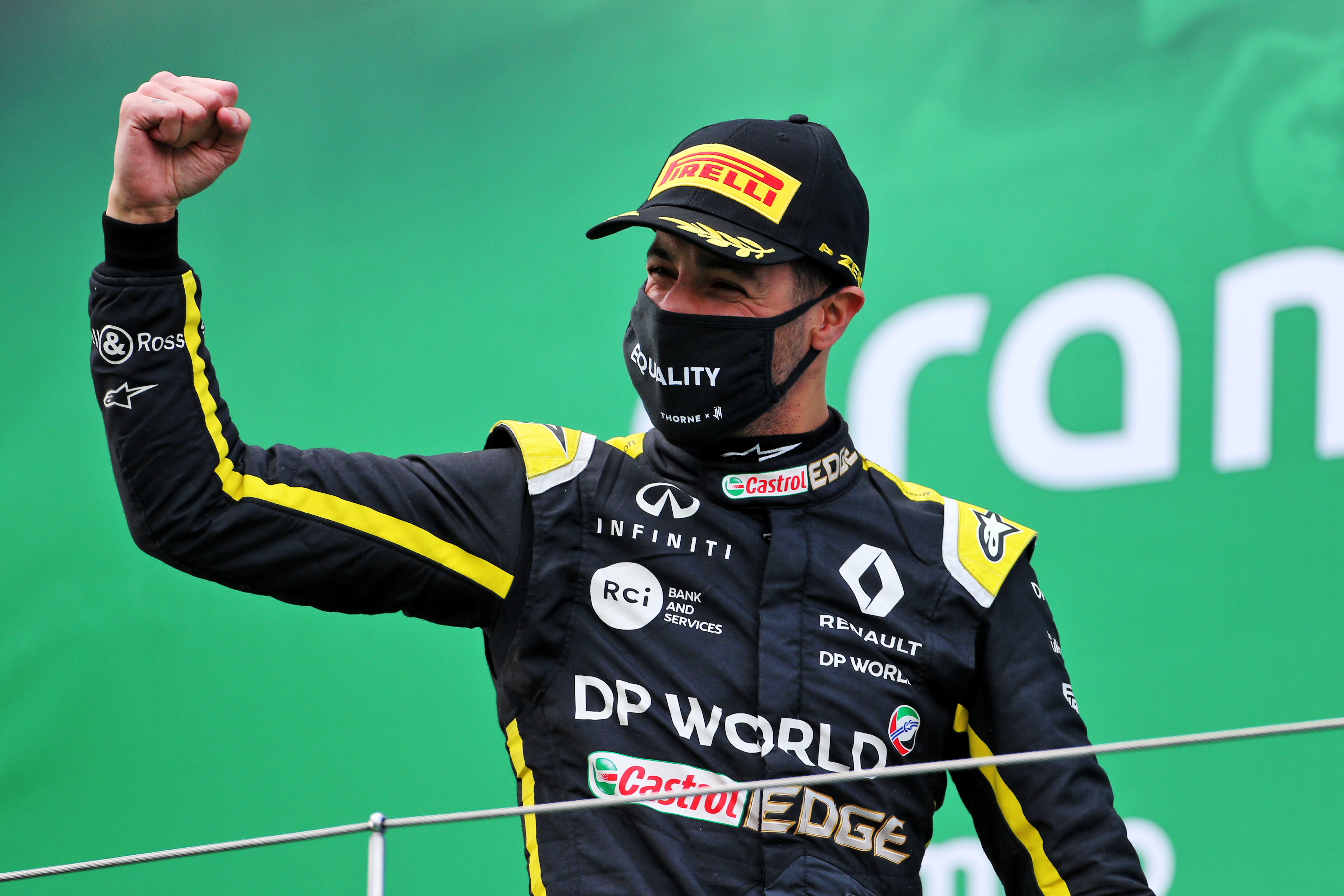 Right or wrong, it's in Ricciardo's hands
Mark Hughes
It's just something he has to make work and not think about whether it was the right or wrong decision.
The car has come alive since Silverstone, by which time the decision was already long made – but this is a much bigger decision than just in the moment of form.
He will just be thinking of positive things to come with McLaren and how he's going to play a crucial part in making this the right decision.