Mercedes Formula 1 boss Toto Wolff says 2020-spec Lewis Hamilton has "nothing to do" with the driver who joined the team in 2013, following the Eifel Grand Prix in which Hamilton equalled Michael Schumacher's record of 91 victories.
Hamilton is on course for his sixth title in eight seasons with Mercedes, which would be the seventh championship win of his F1 career and bring him level with Schumacher.
Victory at the Nurburgring equalled the other of Schumacher's immense statistical achievements, after which Wolff said Hamilton deserved credit for the role he has played in Mercedes' domination of F1 since 2014.
https://www.instagram.com/tv/CGNrUWWnS1V/?utm_source=ig_web_copy_link
"What impresses me the most is that as a human being he develops from year to year," said Wolff. "The Lewis Hamilton that we see today has nothing to do with the Lewis Hamilton that I met in 2013.
"And that is most impressive that somebody who is performing on that level is still capable of getting better every year, getting better as a person and getting better outside of the car and getting better inside of the car.
"That is something that is truly inspiring."
Hamilton has now won 70 races for Mercedes since joining from McLaren in 2013. He scored his first victory that year and has been in relentless form since Mercedes' became F1's class-leading team when new engine rules came in for 2014.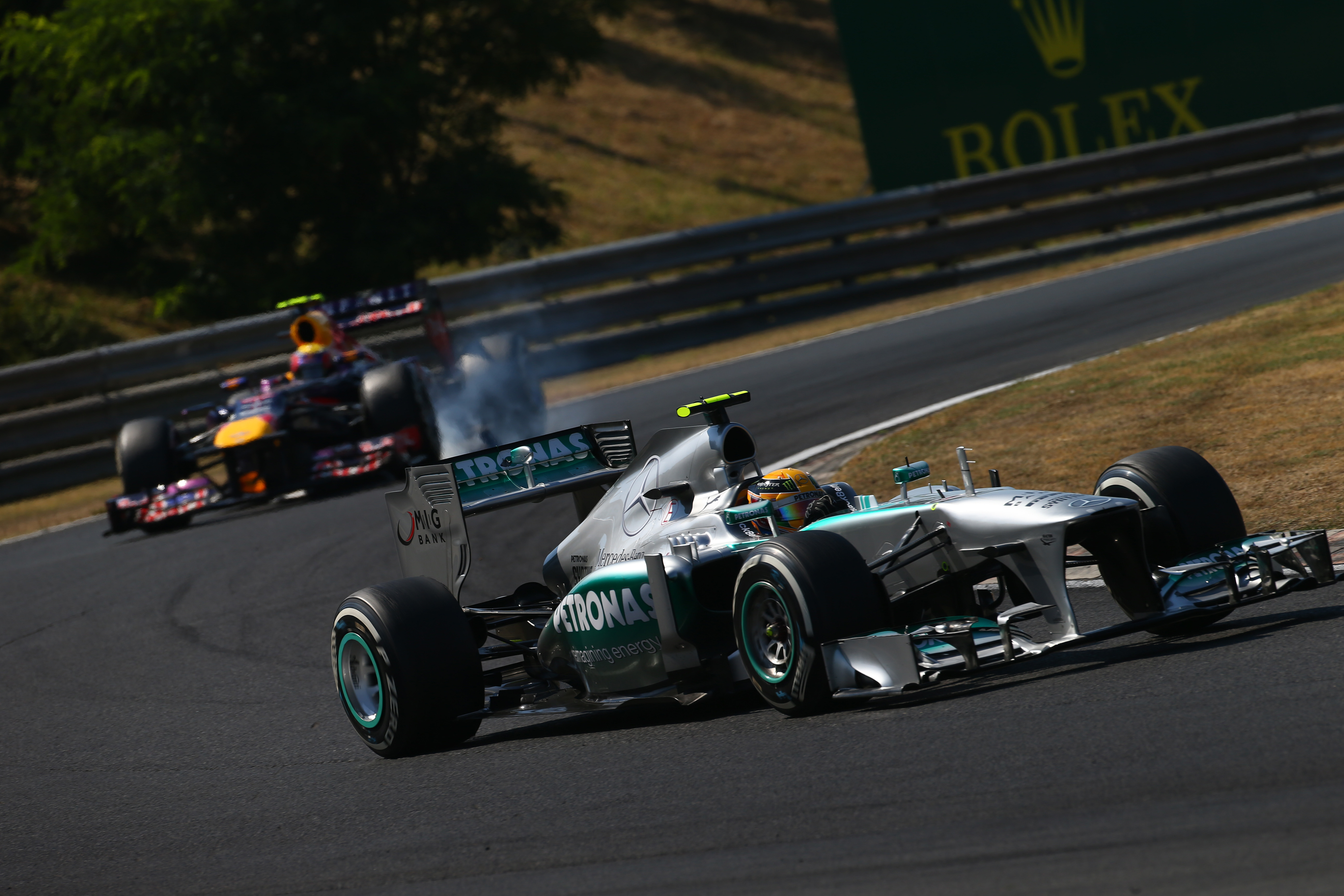 But Wolff said it is "not quite fair" that Hamilton's achievements get played down by some critics because of the Mercedes car advantage.
"Winning races and winning championships is always in this sport a team exercise," said Wolff. "You need to put yourself in a position that you end up in the best car.
"You can see lots of talented and skilled drivers took wrong decisions or not well advised decisions and in that respect, it was him who joined Mercedes in 2013.
"And it is him that sits in the car and is able to execute on track with a tool that we provide to him.
"It's always the two that are part of this. We couldn't achieve the records that we have [without Hamilton] and he probably couldn't achieve the records without the right car, full stop.
"I don't want to allow these voices that say, 'he drives a Mercedes it's obvious that he wins so many reasons'.
"The drivers who say that, they should analyse why they haven't found a way into a Mercedes."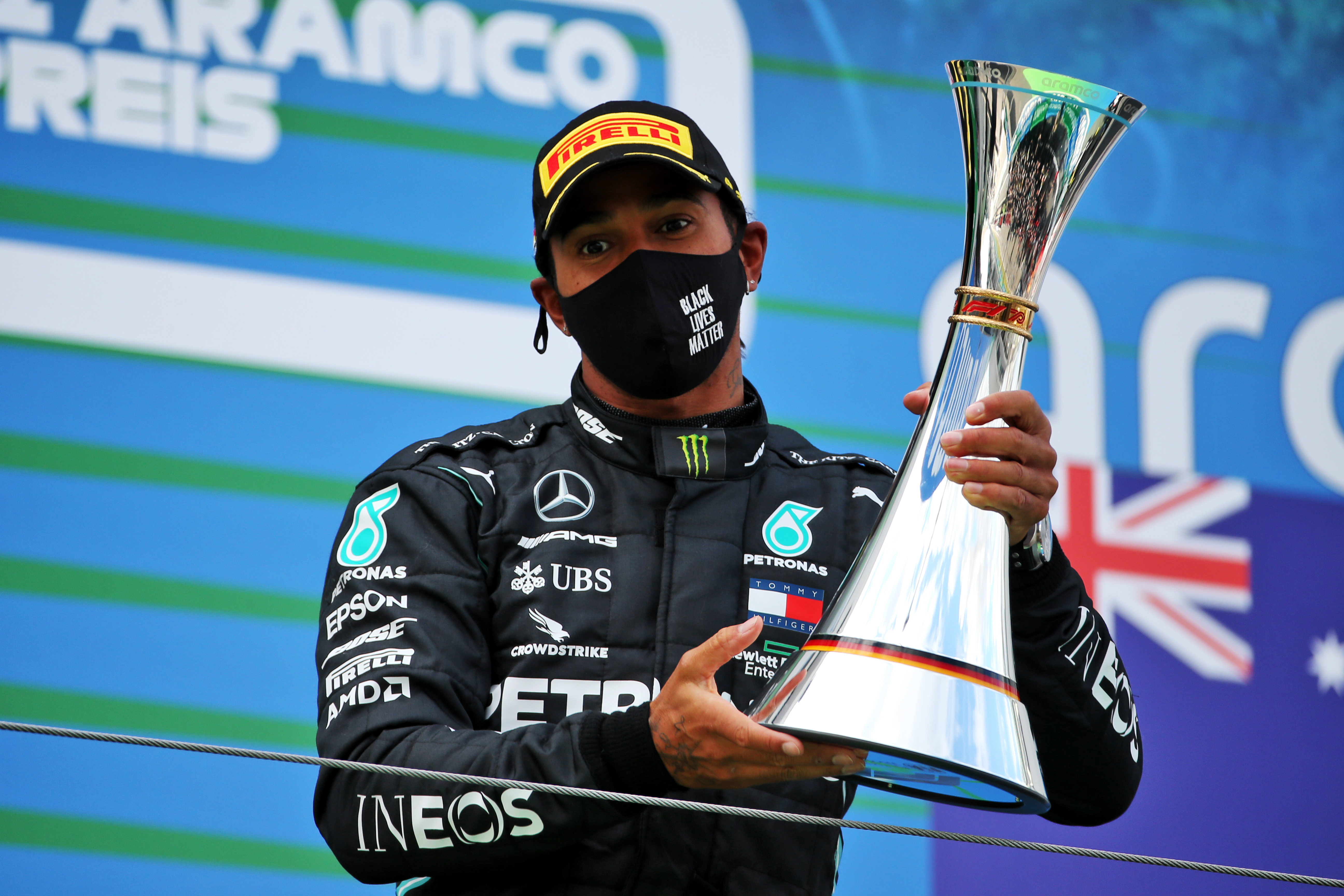 Hamilton said he never imagined he would be "anywhere near Michael in terms of records" and said equalling Schumacher's achievement of 91 victories is an "incredible honour".
"It's going to take some time to get used to it," said Hamilton. "Honestly, as I came into the pitlane, that's only when I realised that I had equalled it.
"I hadn't even computed it once I had crossed the line so I couldn't have done it without the team, everyone continuing to push behind me and giving it their everything so a big, big thank you and huge, huge respect to Michael.
"I did of course dream of one day being here but it's beyond my wildest dreams reaching Michael's wins and so it's very, very hard to describe how I feel right now.
"I'm tired from the race, my mind is blown. So I've got a bit of a headache right now!"