Daniil Kvyat has called out former team-mate Alex Albon for an "unprofessional" move and "very poor judgment" after contact which broke the AlphaTauri driver's front wing during the Eifel Grand Prix at the Nurburgring.
Kvyat had come under pressure from Red Bull driver Albon for 10th place on the 17th lap, moments after a virtual safety car period ended, and locked up and cut the final chicane while trying to keep the spot.
When Kvyat rejoined the track, Albon pulled alongside him and looked set to take the position with minimal fuss coming up to the final corner when he made an early move to approach the sweeping right-hander from the outside, driving over the front wing of Kvyat's AlphaTauri AT01 in the process.
Kvyat's race was undone on the spot, as he had to wheel a front wing-less car around for a full lap, having just gone past the pitlane entry.
"Well, I didn't understand his manoeuvre, really, what he was doing," said Kvyat, who was Albon's team-mate at AlphaTauri in its previous guise as Toro Rosso for part of 2019.
"I think it was quite unprofessional of him and very poor judgement. Wouldn't expect that from a driver of his level – you know, he's been racing for so long.
"Anyway, the race was pretty much ruined from there on, I had to do the whole lap very slow, with the damaged front wing, front wing as a consequence went under the floor, damaged my whole floor, and brake cooling.
"The race from there was really a struggle because it was massively down on downforce – it was just hoping for rain or something strange to happen."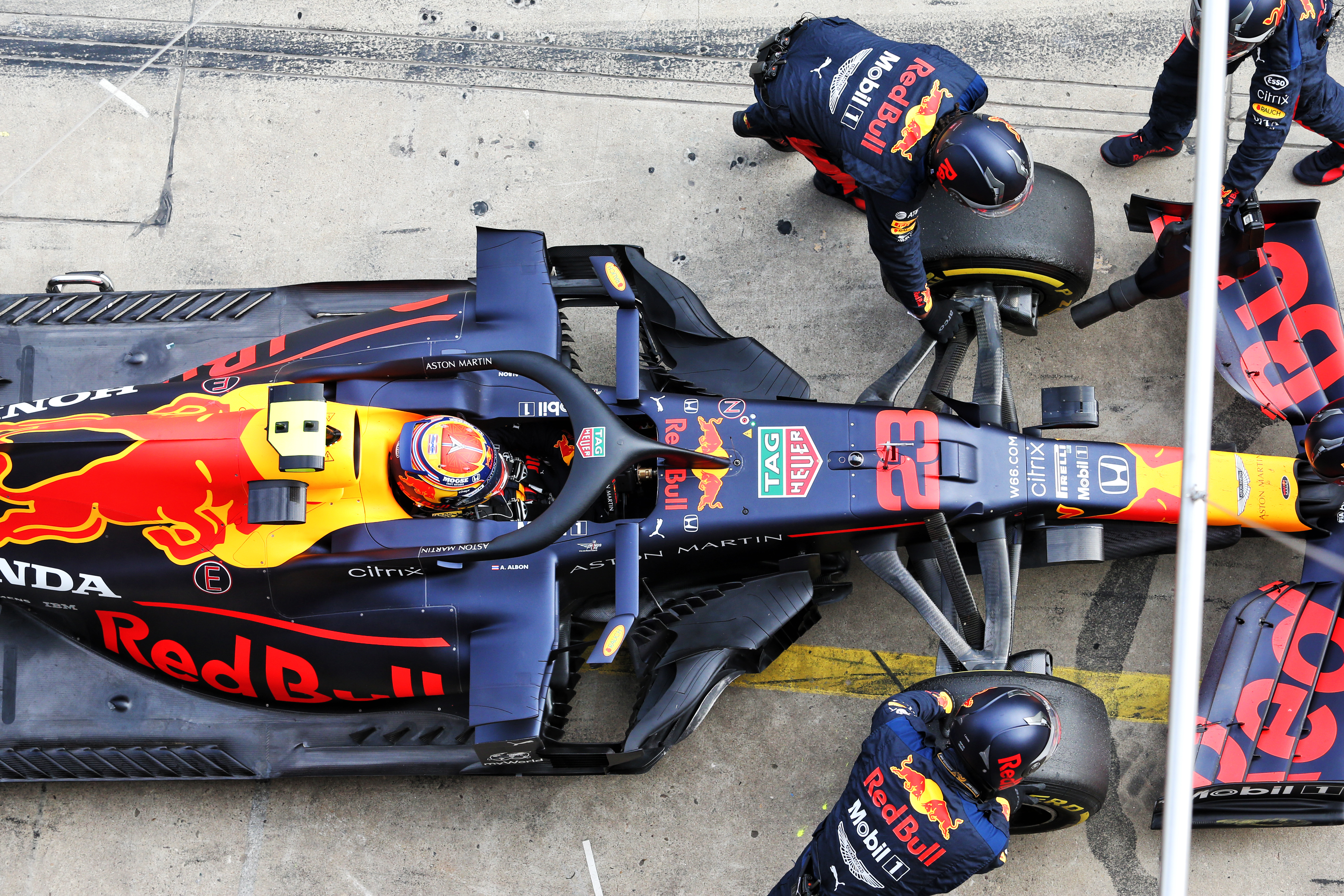 Talking to Sky after the race, Albon – who retired with a mechanical issue – acknowledged the collision was "a bit of a misjudgement on my side".
He also acknowledged that the opening lap Turn 3 lock-up, which forced an early pitstop and dropped him down the order, was pivotal in his race unravelling.
"Obviously, on a track like this with track temperature like this, that [a lock-up] is the worst thing to do.
"The pace in the car is good so it's annoying to have a result like this now, but to be honest on my side I wasn't really too happy with my race. A few mistakes and obviously the lock-up compromised my race."
Team principal Christian Horner said the team couldn't have left Albon out with the flat-spotted tyre as "he had gone pretty much through to the canvas, and we were seeing vibrations increasing and increasing to the point that it was past our threshold – so from a safety point of view we had to pit him at that point".
"He then started to make good progress back through the field but was very unlucky in that he's picked up some debris that's pierced the radiator on the cooling circuit," Horner explained.
"We just saw our temperatures started to go sky high, [so] before losing an engine we had no choice but to stop the car."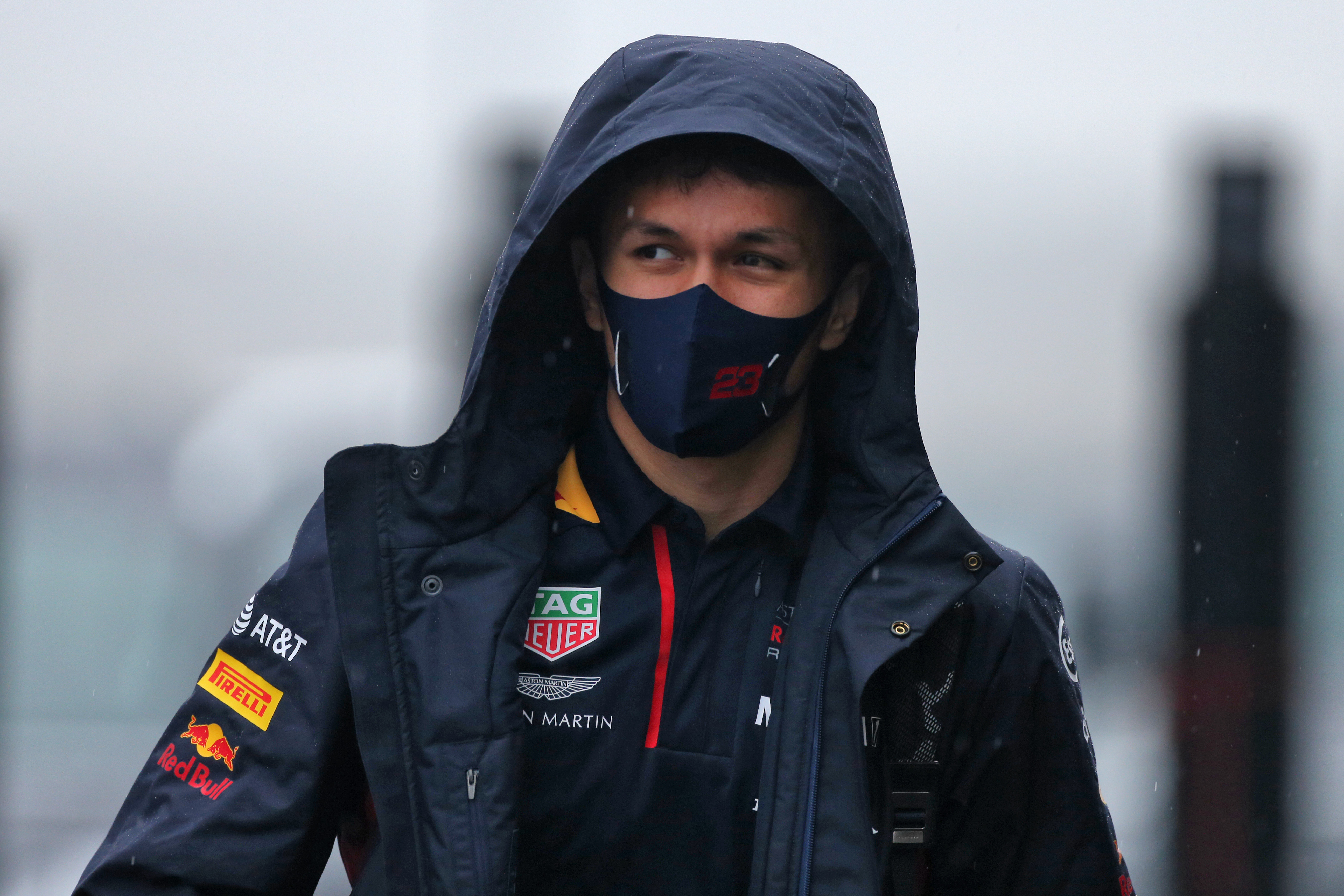 Albon has had a difficult season in comparison to team-mate Max Verstappen, and though he has been reliably publicly backed by the team, it is yet to commit to him for 2021.
Horner continued: "It was a shame, in the race today I think he would have been racing [Sergio] Perez and [Daniel] Ricciardo even with that flatspot and the early stop so it was a shame for him not to see that come to fruition today because he's had a pretty sensible weekend.
"He was almost on the second row of the grid yesterday, a few hundredths of a second off that. He was a lot closer to his team-mate [Max Verstappen] than he was in Russia.
"It's a shame he didn't get a result out of today because I think there was more to come."