Lewis Hamilton's now the joint-most successful driver in Formula 1 history. His name level with Michael Schumacher on 91 victories is an achievement with two asterisks next to it.
One is legitimate: his career is ongoing, and more victories are likely to come.
The other is unfair: the argument that years spent in the most dominant team and car have padded his numbers.
This accusation has dogged Hamilton's wins and championships throughout the V6 turbo-hybrid era and Mercedes' often-crushing performance within it.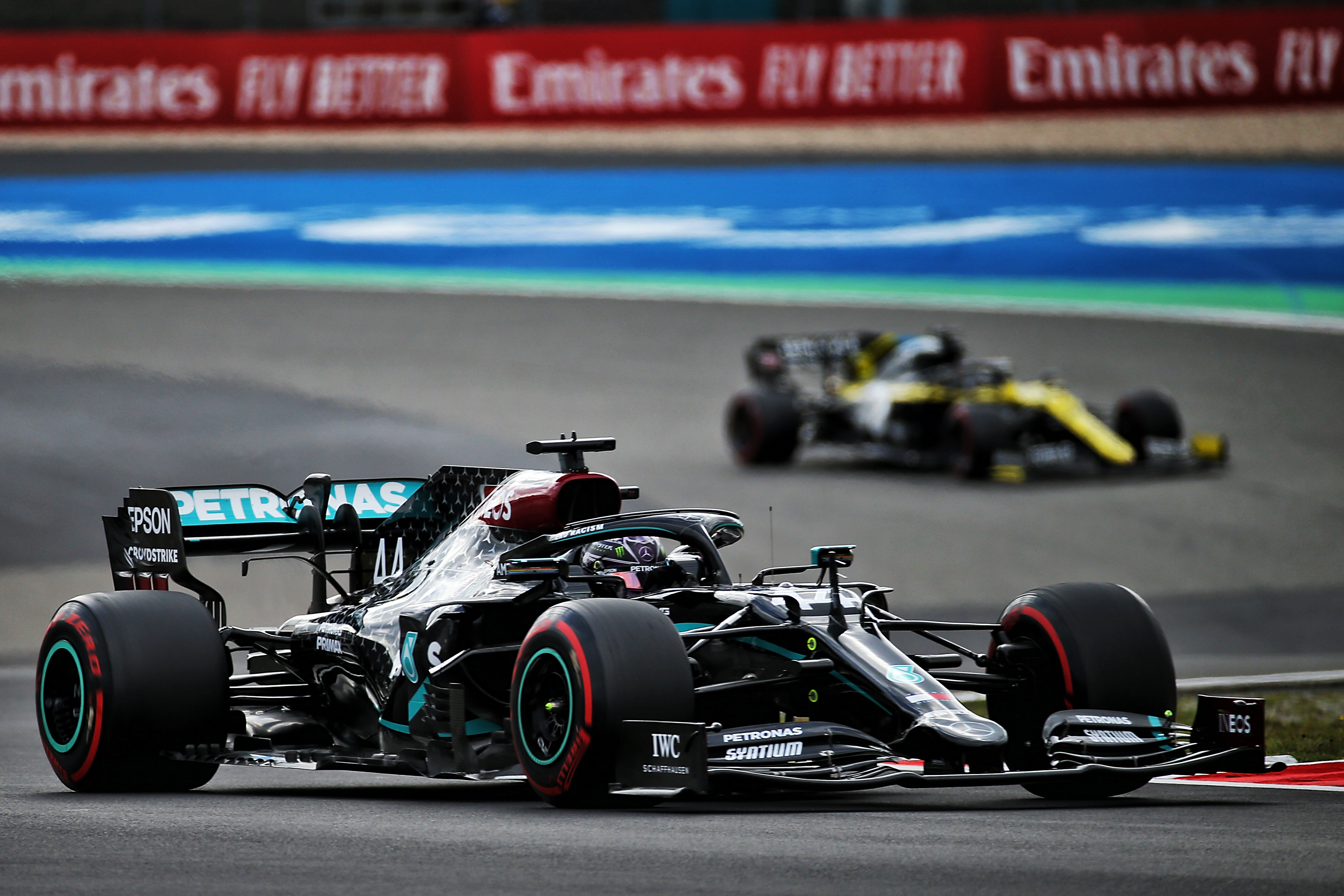 The 2020 season has poured further fuel onto the fire as Hamilton's charge to matching Schumacher's absurd numbers has been aided by Mercedes establishing a greater advantage than ever, so far claiming 11 out of 11 poles and winning 10 of the 11 races.
But witnessing history like Hamilton's 91st victory should be celebrated, not swiped at.
To suggest Hamilton's achievement is somehow unworthy seems to assume that Schumacher won 91 races from the midfield or a fundamental car disadvantage
Whatever he goes on to achieve now, he's matched the most successful driver of all time. And he's done so for the same reasons Schumacher got that record in the first place: both were extremely fast, earned great opportunities early on, made excellent career decisions and played a crucial role in carving out their eras.
The commanding manner of Hamilton's run to this victory tally is not exciting in itself, the last part of the route has featured a lot of superior lights-to-flag triumphs with a handsome winning margin.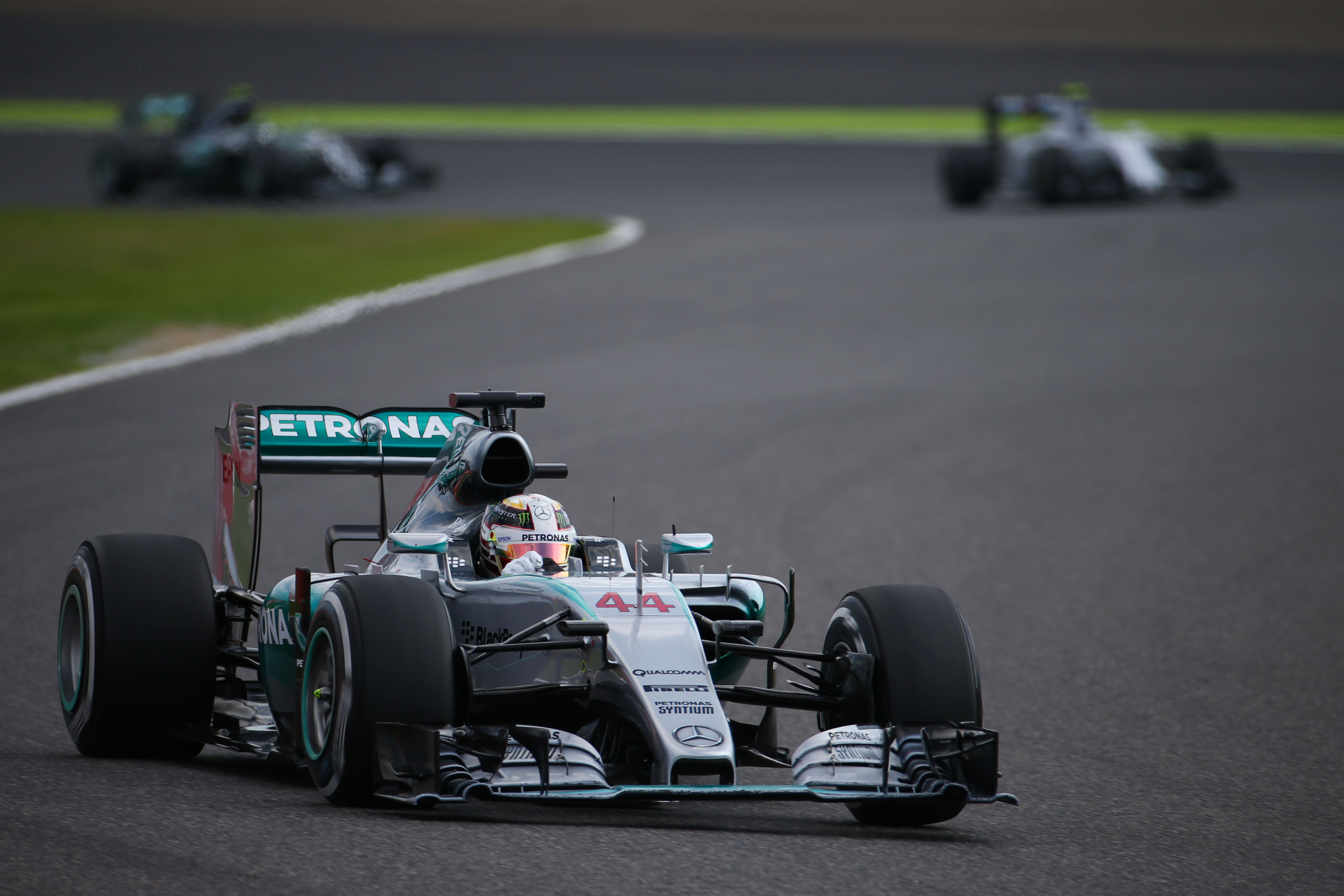 But to suggest Hamilton's achievement is somehow unworthy of a record like Schumacher's seems to assume that Schumacher won 91 races from the midfield, or with swashbuckling passes, or a fundamental car disadvantage.
It's too easy to criticise Hamilton for only winning in the best car. When he won his first title in 2008, as a second-year driver, the McLaren was a narrow second-best to Ferrari over the course of the season with a tiny performance deficit of 0.059%. It was a fair fight.
And in 2017, 2018 and 2019, yes the Mercedes was still quickest but by a considerably reduced margin. In those seasons the Ferrari was only 0.178%, 0.118% and 0.149% slower – Hamilton made the difference, defeating Sebastian Vettel directly in combat in 2017 and 2018 and proving superior to both Ferrari drivers and his Mercedes team-mate Valtteri Bottas last year. He has moved to another level in 2020 that Bottas simply cannot match on race days.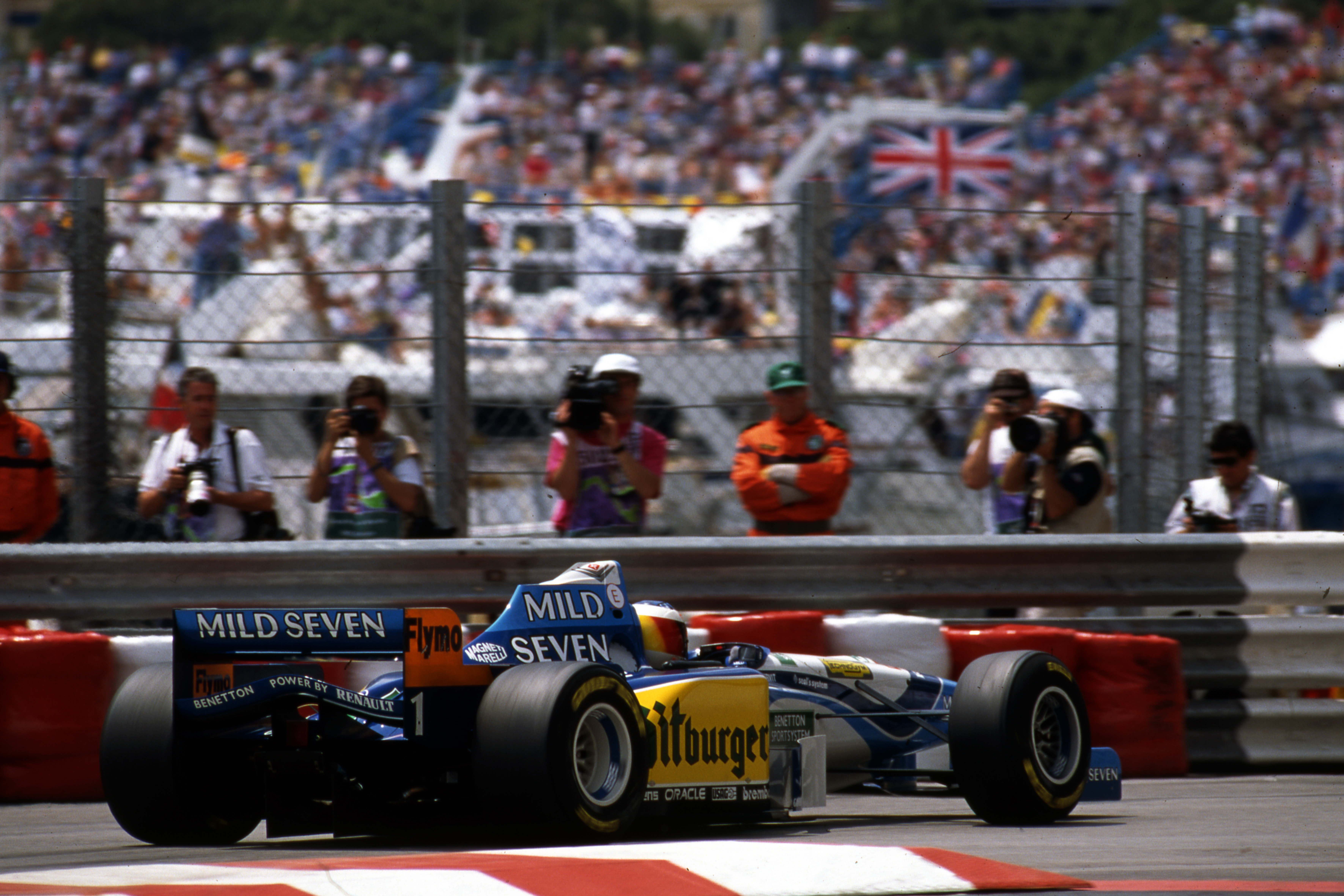 Schumacher swept to crushing titles in 1995, 2001, 2002 and 2004. And he made sure he was the decisive factor in the closer 2000 and 2003 contests. His first title in 1994 was a year of general car superiority for Schumacher and Benetton before controversies set up a tight finish that was not representative of performance levels.
There is no denying Hamilton would be on a more modest victory tally without Mercedes' prowess in the V6 turbo-hybrid era. But if we're getting into hyper-criticisms of how he's earned his wins, Schumacher's numbers need to be challenged too.
Schumacher's win-per-season record is almost identical to Hamilton's in their seven title years: 9.85 wins for Hamilton from 2014-2020, 9.28 for Schumacher across 1994-95 and 2000-2004.
That means they racked up a similar percentage of their 91 victories because they had cars capable of winning the championship: 71.4% of Schumacher's wins came in his seven title-winning years vs 75.8% for Hamilton.
All of this is before we consider comparing less quantifiable elements, such as how many of Schumacher's results were earned flirting with the dark arts compared to Hamilton's largely unblemished record. Or comparing the quality of team-mates (Bottas and Nico Rosberg vs Rubens Barrichello and Eddie Irvine, for example) or external rivals (Vettel, Fernando Alonso, Mark Webber or Kimi Raikkonen vs Mika Hakkinen, David Coulthard, Jacques Villeneuve or Damon Hill).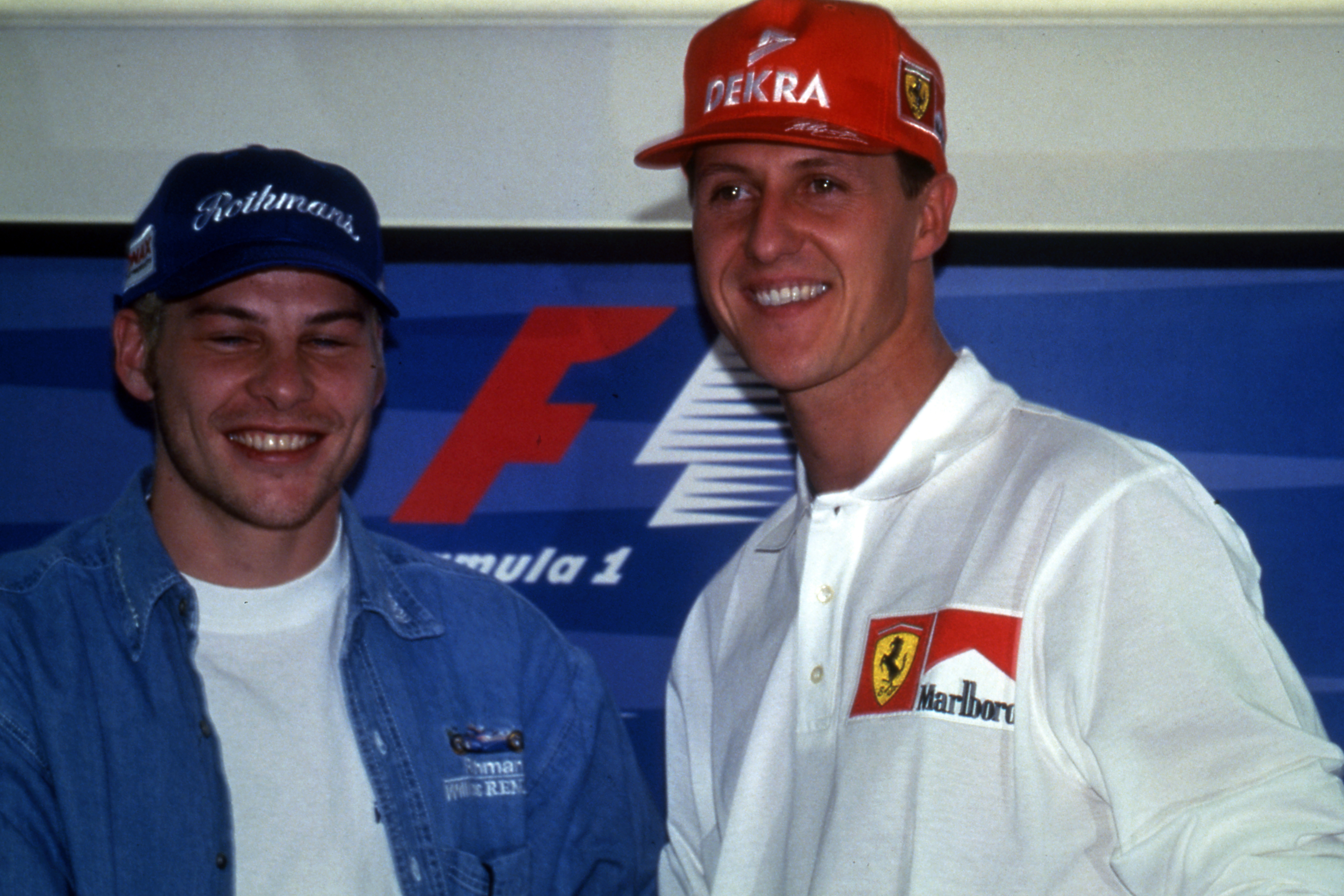 But such comparisons and critiques are fundamentally joyless exercises. Schumacher's triumphs are a representation of his multi-faceted brilliance. Hamilton's are the same. And there the comparison should end because beyond the simple statistic of 91 victories that matches Schumacher and Hamilton, what direct comparisons are relevant?
All the numbers definitively underline is both drivers were capable of winning without the fastest car, and both used the fastest car to almost identical devastating effect.
What they don't tell you is how both contributed to their periods of domination.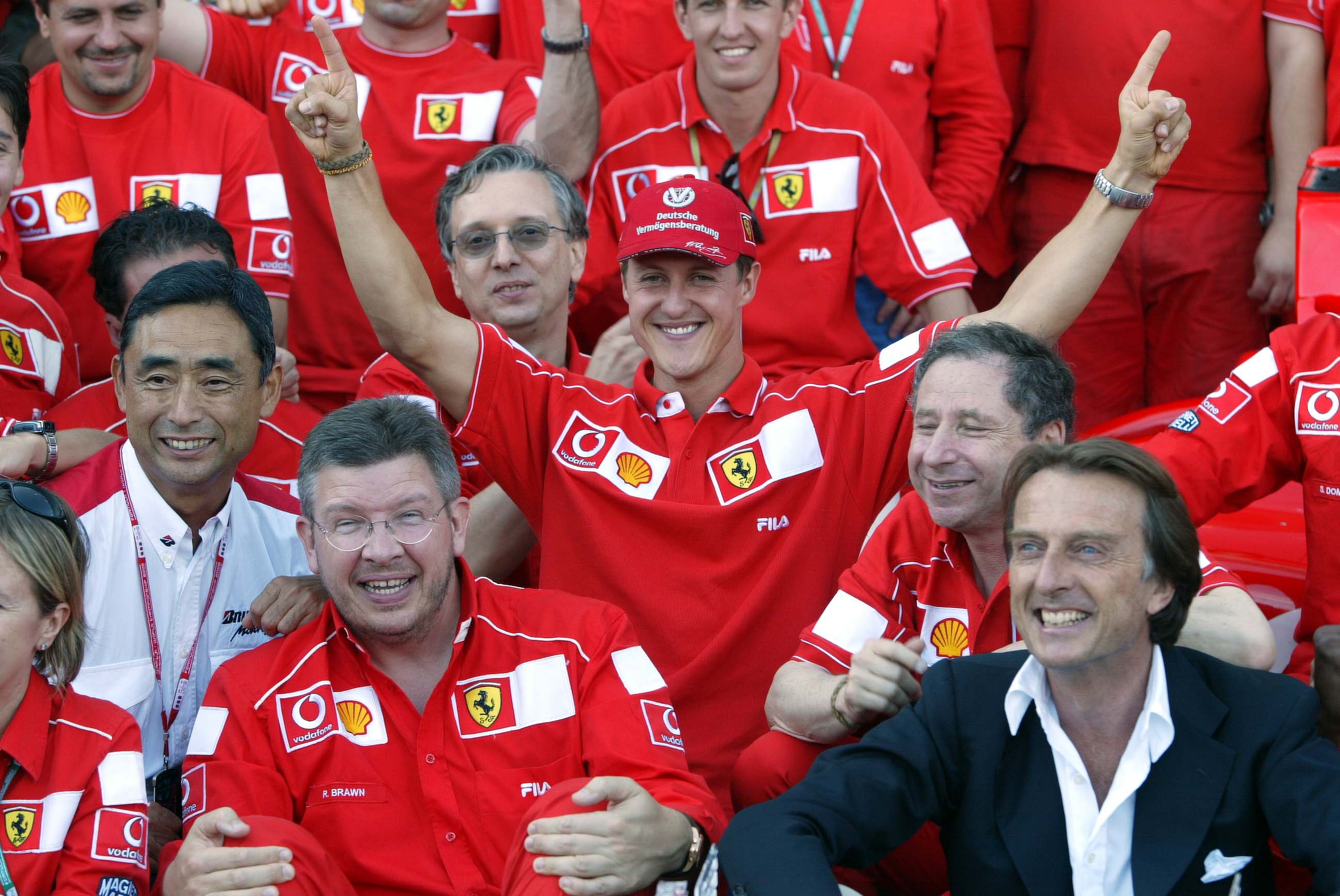 History reflects kindly on Schumacher's pivotal role in returning Ferrari to the front of F1 and leading it to title-winning form again, then spearheading the domination of the early 2000s. There is little doubt he was a vital part of that juggernaut, on-track and off it.
Contemporary analysis of Hamilton's Mercedes career would often have you believe the same cannot be said for F1's modern-day giant. Mercedes started its preparations for the engine era that transformed its performance long before Hamilton arrived. And, some would argue, what role can a driver play when the advantage is all in such a complex engine formula?
That simplifies the Mercedes era to 'had the best engine, kept the best engine', which is not a fair reflection at all of how it has stayed on top. As an organisation it has evolved and adapted to the threats offered by Ferrari and Red Bull, as well as major rule changes. Its drivers have been a key part of that.
Hamilton often talks about being one link in a very big chain and takes little credit for the off-track work, creative thinking, and lack of complacency in the Mercedes team that results in having the best car on-track. But he has been heavily involved, pushing for changes where he thinks the team is weak and guiding set-up and development directions.
"Valtteri and I have played the rudder role, almost helping to steer that powerful group of innovators in the direction that help us do what we do best," Hamilton says.
"Being a team player, that's what I've been trying to work hardest to deliver on. It's the weekend, with all that pressure, all the things that we've got going on in and out of the race track, delivering performances above and beyond regardless of whether we're ahead on performance or behind.
"Lewis is a true sportsman and a motivator of the team. His exemplary performance makes everyone look up and go 'hmm, I need to be at that level'" :: Andy Cowell
"If you look at the tally of the races we've had, sometimes we've been behind the Red Bulls or the Ferraris and still won races. That's been done through great communication and just the relentless pursuit for perfection that Toto [Wolff, Mercedes team principal] always talks about."
Bottas's qualifying record vs Hamilton is strong and indicates how quick Hamilton's team-mate is. But Bottas's race-day record, and Rosberg's even though he opportunistically beat Hamilton to the 2016 championship, show that there's an extra step between driving a great car quickly and winning with it so often.
Reconnecting the Schumacher comparison, most victories are won from the front. But that doesn't mean they come easy and it doesn't reflect the role the great played in getting into that position.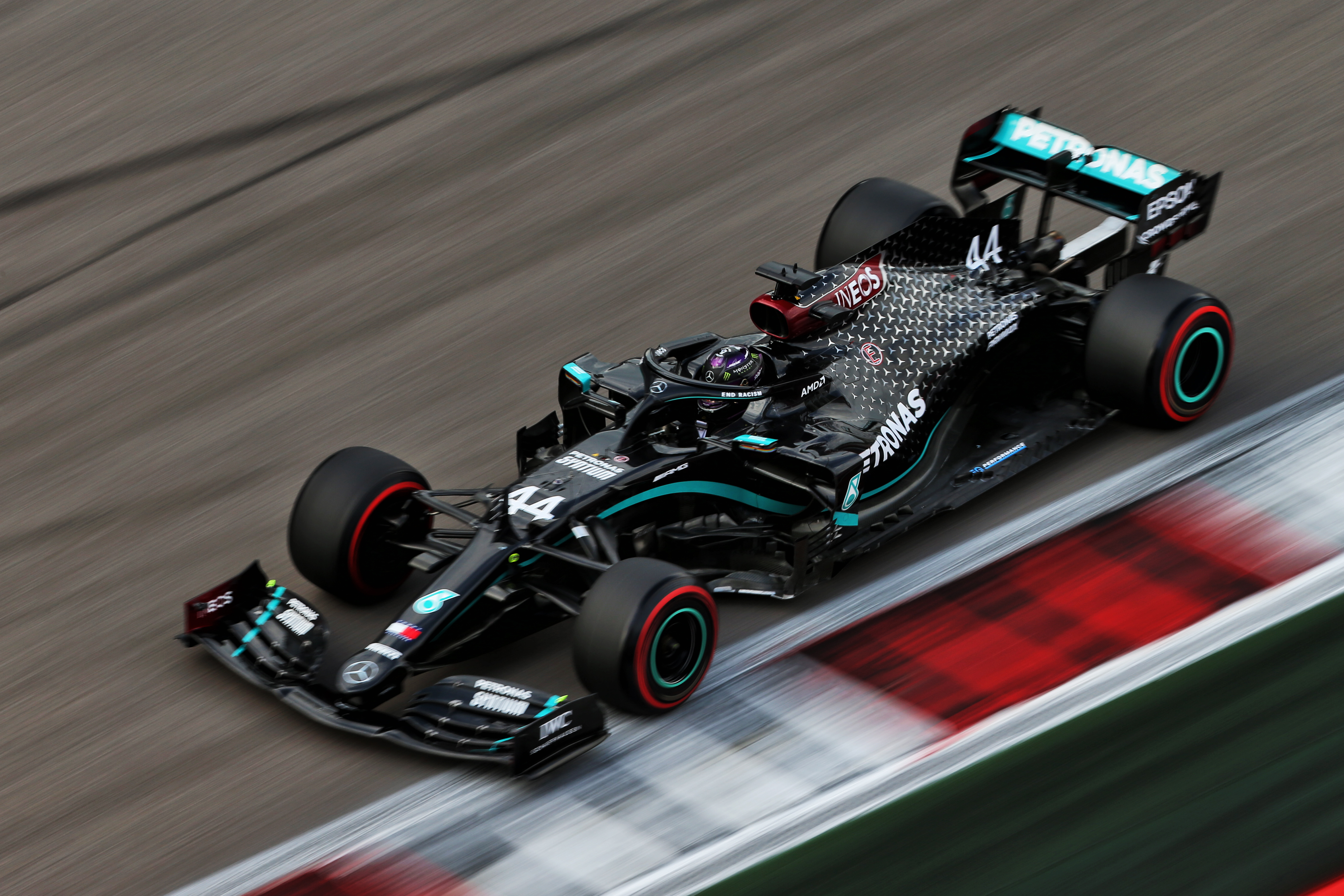 Hamilton shares a key quality of Schumacher's: he is relentless. It comes out in all sorts of ways, even in Russian GP qualifying last month – Hamilton was quickest in all three sectors, a long way clear of Bottas, and told by the team that there were "no real areas of loss". Hamilton replied: "Turn 18 wasn't very good."
Such small things add up, on-track but off it as well. As former Mercedes engine guru Andy Cowell put it earlier this year: "Lewis has outstanding natural talent and that inquisitive curiosity and tenacity. He will push for progress and for people to hear his viewpoint, in a nice way."
Cowell, who only recently stepped down from his role in charge of Mercedes High Performance Powertrains, says Hamilton has made a "huge" contribution to the evolution of the works team since arriving in 2013.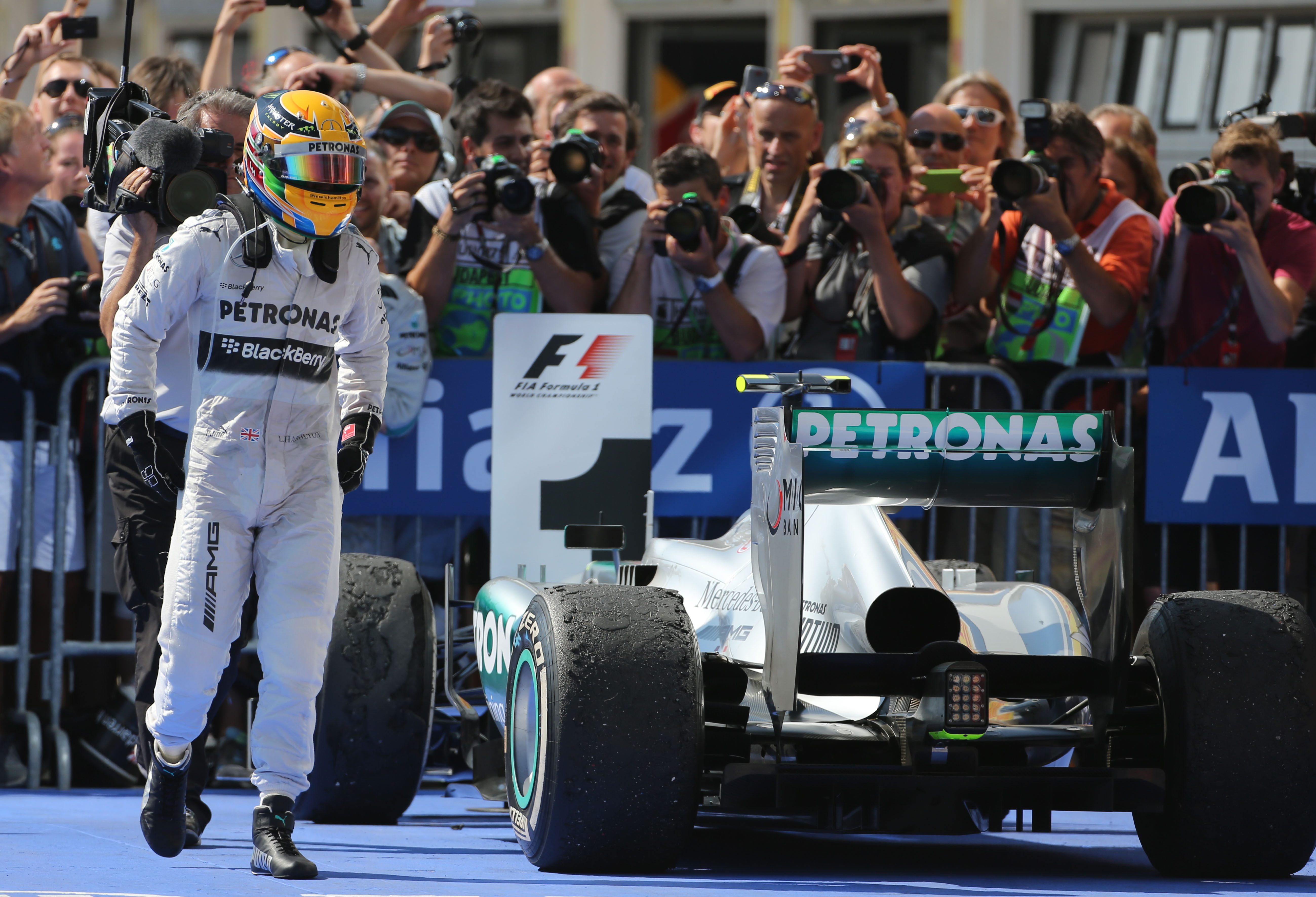 "Lewis is a true sportsman and a motivator of the team," says Cowell. "His exemplary performance makes everyone look up and go 'hmm, I need to be at that level, I need to be operating my game at that level'.
"His little comments in debriefs – in one debrief after the race a couple of the years ago I was back at the factory and he says 'it feels like we're a little bit down, are we down on power guys? What does the GPS say? Andy, I know you're listening, we need more power!'.
"Those little messages are awesome at pulling the team together. And his sportsmanship. He doesn't want to get away with things he wants to win fair and square. He wants the field to be level and fair. He wants it in F1 and outside of F1. I admire Lewis tremendously as an individual and as a racing driver."
Admiration is the key. This is not a misguided suggestion that Schumacher was revered through the noughties and Hamilton should get the same, because domination gets stale and in the moment it is enjoyed by very few outside those doing the dominating.
Once the torch passed, though, Schumacher's mind-bending statistics were reflected on in awe.
Hamilton matching him, let alone the likelihood he will make the record his own, deserves the same respect. Not an asterisk.