Three-time Formula 1 champion Jackie Stewart believes it is "difficult to justify" Lewis Hamilton as a superior driver to the stars of the world championship's early years.
Though Hamilton is on the brink of equalling Michael Schumacher's all-time record of 91 F1 victories, Stewart ranks Juan Manuel Fangio and Jim Clark at the top of the game – even though he concedes "you can't really compare" across the eras.
"It's a different world," Stewart told the In The Fast Lane podcast. "It's not the same playground."
Debating the greatest in history is arguably the most divisive of subjects in any sport. In motor racing it is no different.
Stewart's main points of contention are that the Fangio/Clark era of drivers had multiple racing programmes going on rather than a single devotion to F1, and modern drivers are flattered more by car performance differences.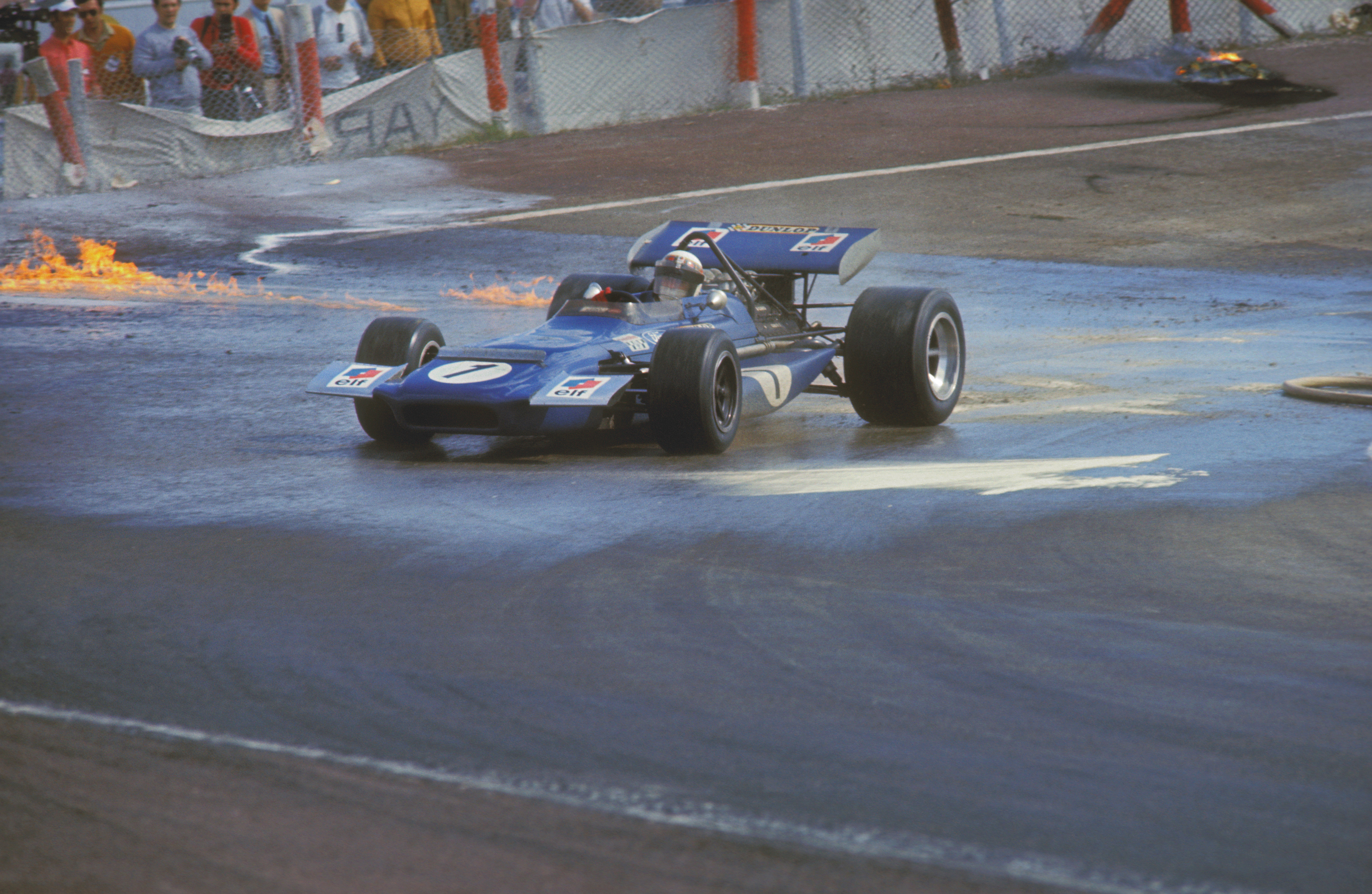 "It's not quite the same respect, if you like, of being able to do it in less than the best car," Stewart (pictured above at Jarama in 1970) said.
"And that's where sometimes there was a difference between the very, very great drivers and the ones that were very successful.
"It's difficult to say that about Lewis, not being as good as Fangio was. And a lot of people would find fault in that.
"But I've been watching motor racing as a wee boy. I saw some of the best racing drivers in the world. It's difficult to put that in proper terms…[but] to say Lewis is the greatest of all time would be difficult for me to justify, in sheer power of what the other drivers were doing."
Do those comments stand up to scrutiny? And what exactly is the scope to judge drivers across vastly different eras?
Here's the debate Stewart's comments triggered.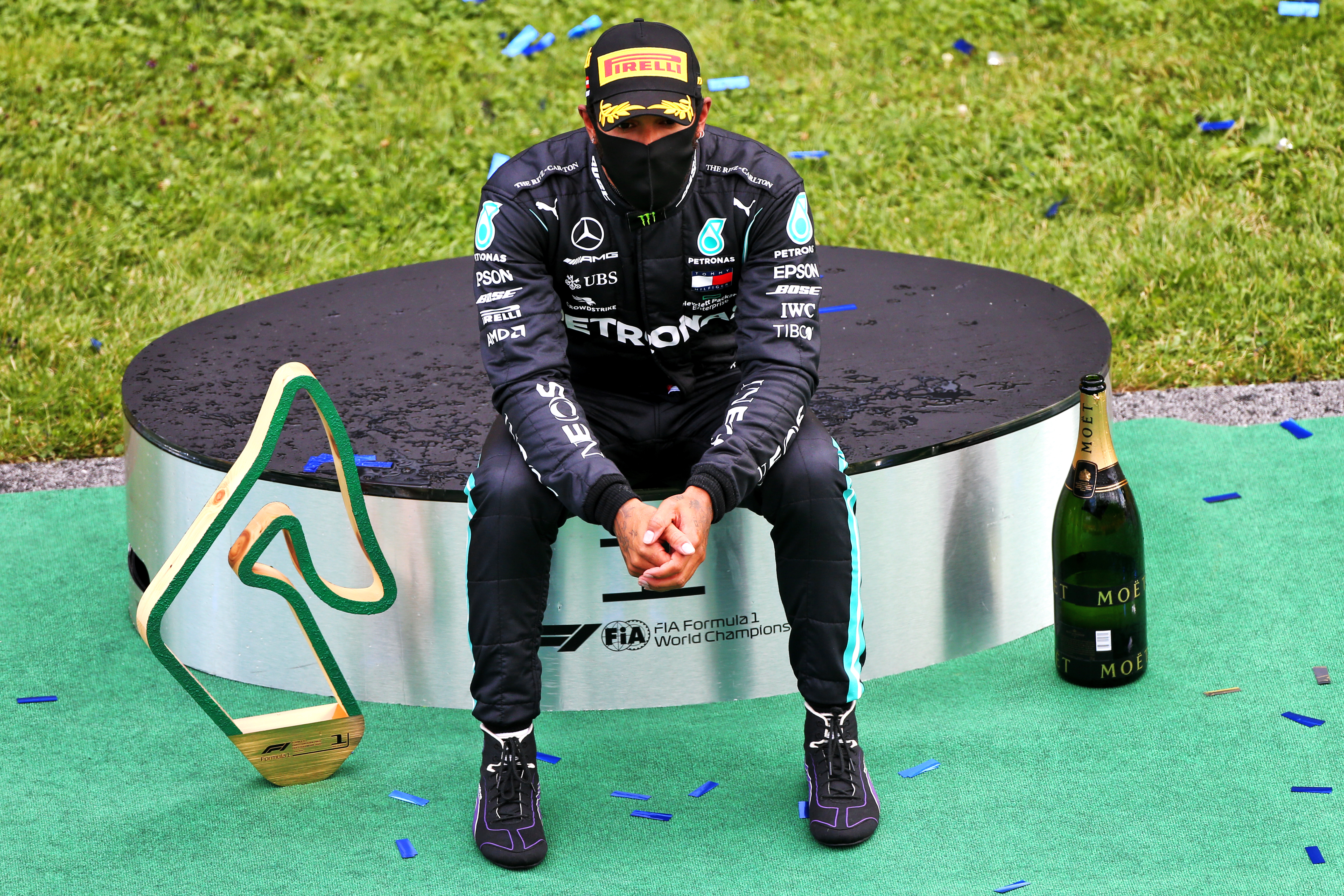 Scott Mitchell (The Race F1 journalist, @SMitchellF1): I think there's certainly merit to at least one of Stewart's points – that Hamilton's numbers don't inherently make him better than Fangio and Clark.
What those sorts of drivers did are in many ways more impressive achievements than Hamilton's today. They are certainly different types of achievements and I guess whether better or worse is in the eye of the beholder.
Mark Hughes (The Race F1 journalist, @SportmphMark): It could be that, say, Hamilton (insert whomever favourite driver of modern era) is the fastest, most talented, all-round best. But it still can't mean as much as someone who prevailed when the stakes were so much higher. It was a higher game.
So the achievement is the height of the game multiplied by the level of ability. In that sense, no modern driver can be considered among any who were the best – even if they were actually better. It just isn't possible today to find a game with the same degree of difficulty and challenge. Therefore their 'score' will always have that ceiling.
SM: But it does seem like Stewart potentially makes the error of assuming that driver ability and requirements haven't evolved substantially over the course of the past 60-70 years.
Valentin Khorounzhiy (The Race Deputy Editor, @vkhorounzhiy): He's certainly not alone in that. I think much of the discussion around F1 history doesn't recognise that possibility of sporting evolution, or deliberately chooses to ignore it.
For me this aspect of racing feels totally bizarre. Take football for instance – Lionel Messi and Cristiano Ronaldo are pretty widely recognised as two of the greatest players to have ever taken part in the game. Sometimes the likes of Pele and Diego Maradona will be mentioned alongside them, but that's increasingly rare. Guys like Gerd Muller and Ferenc Puskas were arguably more lethal. But while they're celebrated, it's not nearly as much.
Overall, in football it feels like there's a widespread recognition of the game's evolution, and it's not the case with auto racing.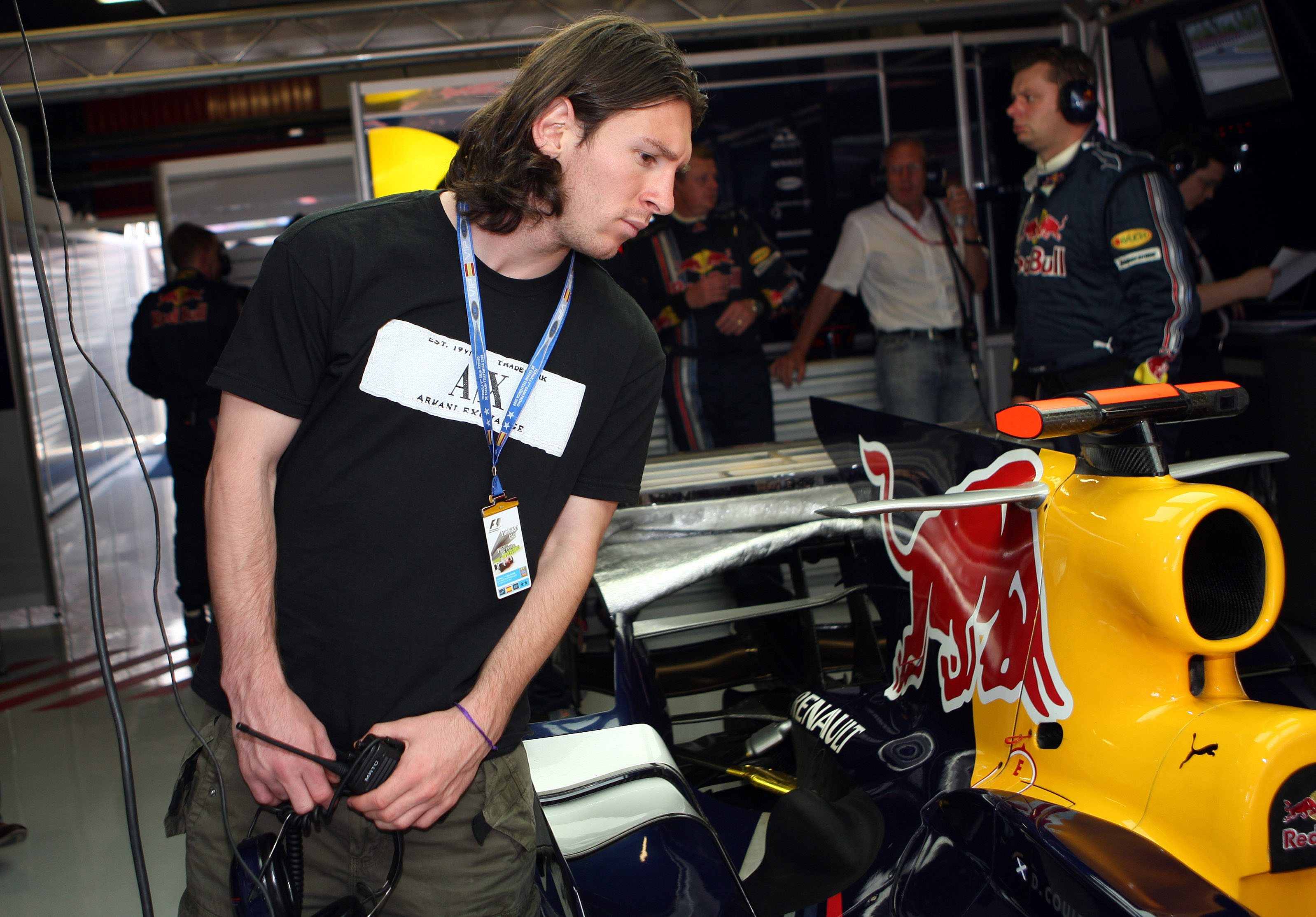 SM: A big part of that is probably because you can see the individual brilliance more easily in football. It's easier to accept Messi and Ronaldo are better than those who came before because it's visible on the footage (if there is footage).
F1's had the same type of generational shifts but I think it's been mostly car-led so it's not viewed in the same way. And that's not unfair – it's much harder to understand what it is that a driver does well compared to other sportsmen.
VK: It's a similar case as in basketball. If you dip onto NBA twitter, you'll drown in incessant debates over whether Michael Jordan or LeBron James are the all-time greatest, while someone like Wilt Chamberlain – the author of NBA's only 100-point game and six (!!!) of its 10 highest-scoring games ever – doesn't even enter the conversation, because of how much the sport has changed since his era.
SM: Stewart isn't wrong to point out Hamilton has had a car advantage for six seasons. There is no way of definitively proving he's the best because he has a fundamental advantage
But I imagine he is also fitter, more refined and more technically aware than any of Stewart's favourites because he has had the tools to develop those skills – tools that were not around in the 1950s and the 1960s.
VK: That's part of it for me, too. Clark was obviously wonderful and an insane talent, but however talented you are, there's no way you could get away with beginning your racing career at 20 these years and go on to dominate F1.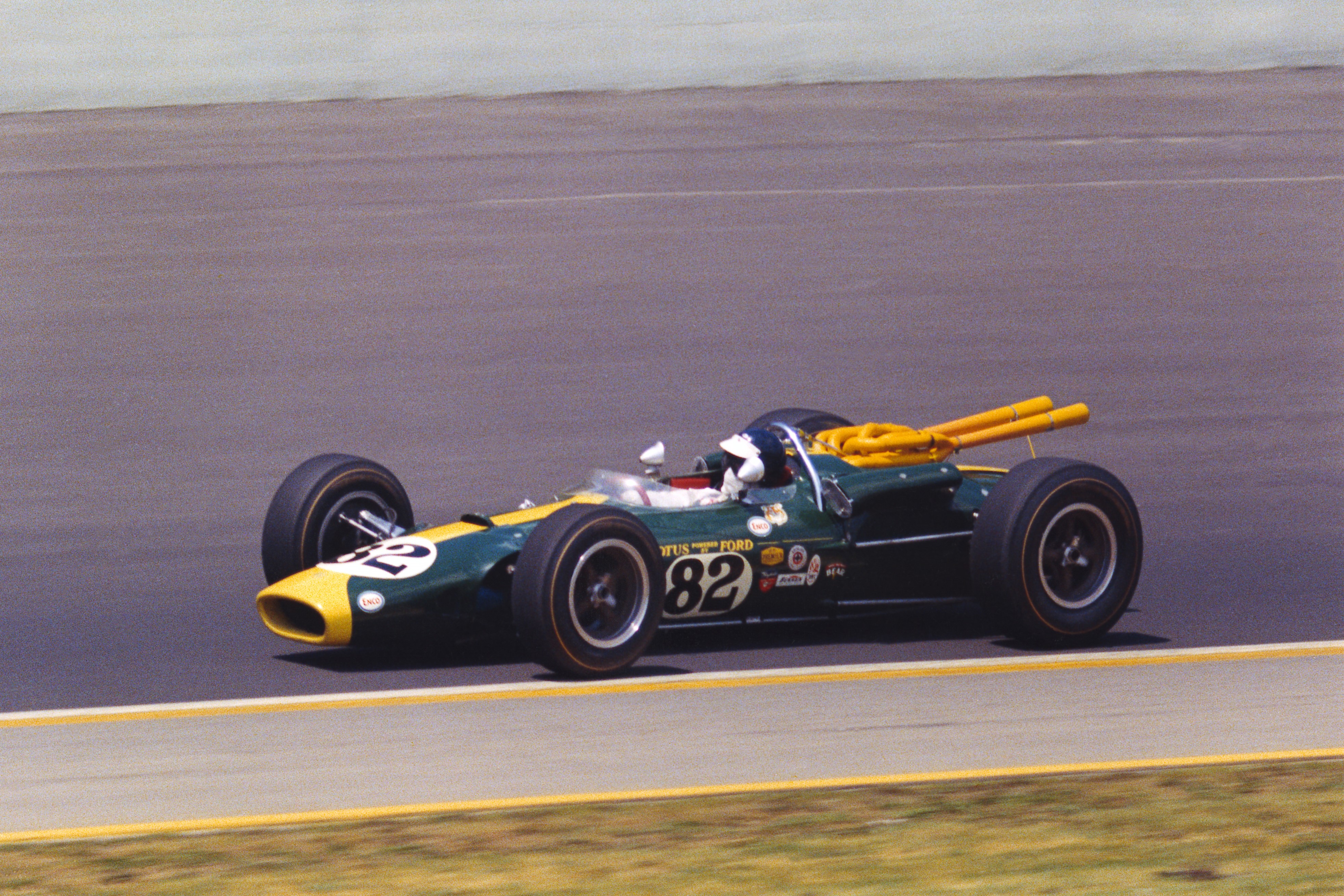 And, yeah, Hamilton doesn't win races by minutes and regularly take pole by two-three seconds like the likes of Fangio, Alberto Ascari, Clark, even Stirling Moss used to do. But is that really an indictment on Hamilton's ability and legacy, rather than an indictment on the average F1 driver of the 1950s and the 1960s?
SM: It's part of the nuance and difficult of the debate. Do you imagine a driver as they were in their era, but racing in another? Or do you imagine a driver with their personalities and characteristics growing up and acclimatising in another era? They are really different hypotheticals. And I think this is exactly what I think is wrong with F1's 'greatest ever' debate.
I don't think you can compare Hamilton to Fangio/Clark because the eras are so different in so many different ways – from the type of cars to the type of races to the length of seasons to what drivers did with their time.
But even if you're biased to the modern day, or you take the view that the inherent professionalisation of sport means that like-for-like the current generation is the best ever, the top guys of the past shouldn't be denigrated. I can't get my head around what Fangio was able to do. It's a supreme ability. Completely different to modern F1. Even if the fundamentals are largely the same.
MH: The fundamentals of balancing grip against speed are the same regardless of era. Whoever can do that better than the next guy will be faster and so there's an argument that the best guys of any era would still be with the top guys of any other era.
But what's changed is the scale of the challenge. It's a much less serious thing when the penalty for getting it wrong is a flat-spotted set of tyres rather than the morgue. That's what I think Stewart was getting at. That and the equipment equality thing.
So you look at the qualifying time difference between a great like Fangio and a good team-mate like Peter Collins and it's massive. The kind no F1 team would've tolerated today. But that was because you couldn't push beyond your ability and then tidy it up. As you can now.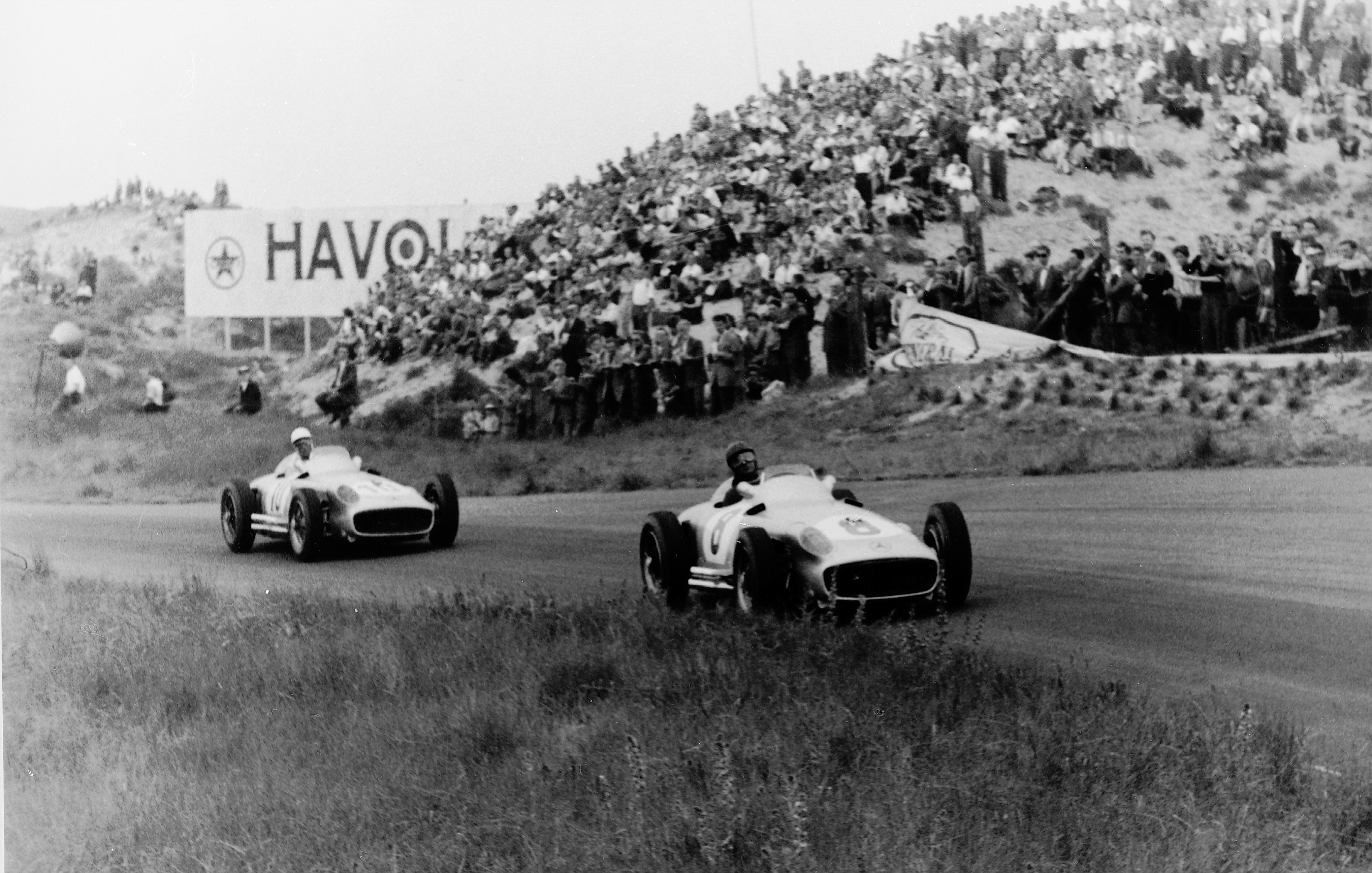 SM: Yeah, watching Albon at Monza made me think of something similar to that. How he just kept triggering the track limits loop at Parabolica lap after lap in practice.
It highlights how modern F1 drivers find the limit by going over it without consequence, rather than building up and getting as close as they dare.
VK: I think I have a slightly different philosophy of looking at F1 and the danger factor (and its inherent sporting value). I guess it sort of highlights just how much a matter of philosophy and framing this whole thing is.
MH: Drive this aluminium death trap with four tiny contact patches and a 6-litre V16 engine at the Nordschleife in the fog and do a lap a full 1% faster than anyone else. Could Hamilton do that? Yes, probably. Has he? No. Has Bernd Rosemeyer? Yes.
VK: I'm really glad Hamilton hasn't, for what it's worth.
MH: Yeah, me too. I'm glad it's not like that now. But you can't rate Hamilton ahead of Rosemeyer on the basis that he could probably do that when Rosemeyer actually did it.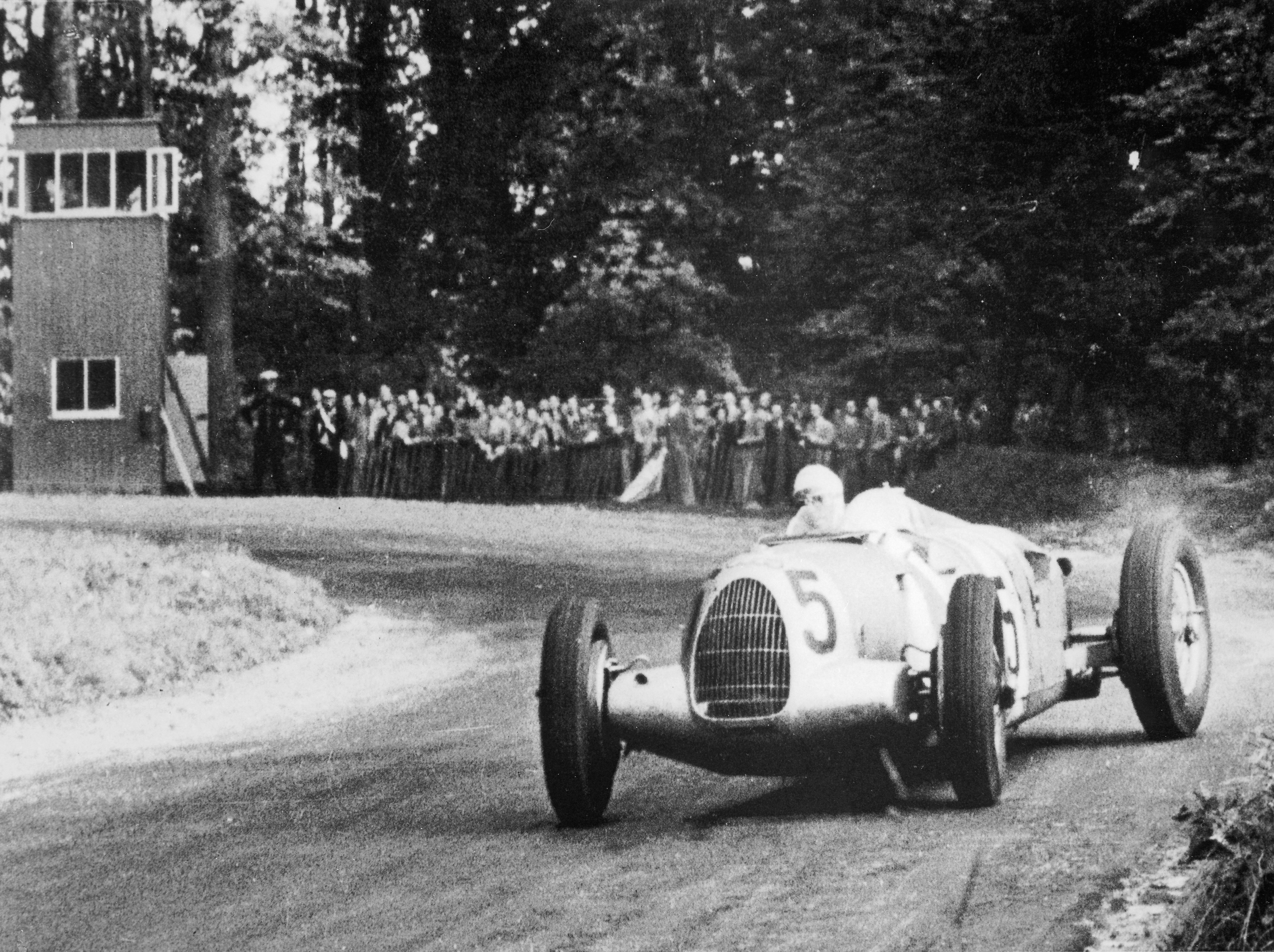 SM: The significance of the stakes is an important element. Because it guides the discussion of what 'ability' is. Based on evolution Hamilton or Verstappen or Leclerc could all probably lay claim to being better drivers/athletes than the Fangios and Clarks. As all-round prospects.
VK: From an Occam's razor point of view – which in this case I personally subscribe to – if it's true for other sports, there's no reason why it shouldn't be true for F1.
SM: But mastering a car at its limit in 2020 is an entirely different prospect to doing so in 1950 or 1960. Pushing through the risk factor was a unique challenge that isn't repeatable nowadays.
MH: I think the 'athletes' part of it is just consistency. The ultimate level is still the important bit – and in that sense Tazio Nuvolari, Rosemeyer, Fangio, Clark stand among the greatest of all time. Hamilton might be at that level, we'll never know. Verstappen might be. Schumacher might have been. But I don't believe any of them had an inherent ability measurably greater than those greats of the past.
Essentially no modern driver can find a game hard enough, so can't get into the club in which such a contest (of all-time greatest) might be fought out. Which isn't their fault. But just how it is.
SM: There's no guarantee that a driver from a certain generation could achieve what someone from another generation did achieve, but that works both ways. Who knows how the best of the 1950s, for example, would handle modern slicks-and-wings cars?
Given we're dealing with the best of their respective generations, the likelihood is that they all probably could succeed in each era.
The problem for modern drivers is that the conditions of each era define what the 'ultimate level' is measured in. And some very significant conditions decades ago were harder, so that level is probably higher!
VK: But what age of Fangio are we talking, if we imagine him in the modern day? Presumably not a 45-year-old Fangio but rather a Fangio age 15 just starting his single-seater career in Argentine Formula Renault?
MH: Well, a 45-year-old Fangio would need to get his neck into shape etc. But they're just fitness things.
A 15-year-old Fangio would absolutely clean up in Formula Renault. Unless 15-year-old Hamilton was there too. Then we'd just have to watch and see.