Motorsport, and specifically manufacturer competition that showcases relevant automotive technology, has plateaued.
That's according to 2016/17 Formula E champion Lucas di Grassi.
He believes manufacturer involvement in motorsport will continue, but is adamant those programmes have to develop and adapt for rapid technology acceleration in automated social mobility.
This in turn, reckons di Grassi, will accelerate the popularity of the human elements of racing.
When Honda's Formula 1 exit was announced last week, di Grassi tweeted "I have been saying for a long time now: motorsport has to update itself or it will eventually be extinct.
"The trend is very clear and I expect more news like this soon. Not only in F1.
"Honda leaving F1 is not a surprise. Motorsport dinosaurs will say 'bah that's cyclical there will be others coming'.
"No they won't! Motorsport needs to massively change its approach to stay relevant for OEMs.
"That's valid from Formula E to Le Mans and F1."
The world 🌎 in 2020:

Global Warming
Pandemic
Recession
Populist governments

Motorsport: pic.twitter.com/aX7PHpsvvj

— Lucas di Grassi (@LucasdiGrassi) October 2, 2020
Those comments on social media came shortly after an interview with The Race in which di Grassi described what he believes is a required transitionary phase in the motorsport industry which should be completed in order for commercial investors, including manufacturers, to find new ways of engagement other than the tried and tested strategy of new technology.
"It is very hard to predict the future for the industry but I would say it is likely that commercial automotive technology will be less and less relevant for the future of motorsport," di Grassi told The Race.
"We want to see which human is able to drive as fast as possible, instead of having which manufacturer can produce the best car" :: Lucas di Grassi
"The involvement of the manufacturers in motorsports will be more towards the human experience than in the technology itself.
"But I think the sport can still attract more eyeballs and increase its popularity if directed in a way that keeps the entertainment high."
Di Grassi believes that racing has gone over the peak era where technology was being developed in motorsports and translated to the commercial vehicle.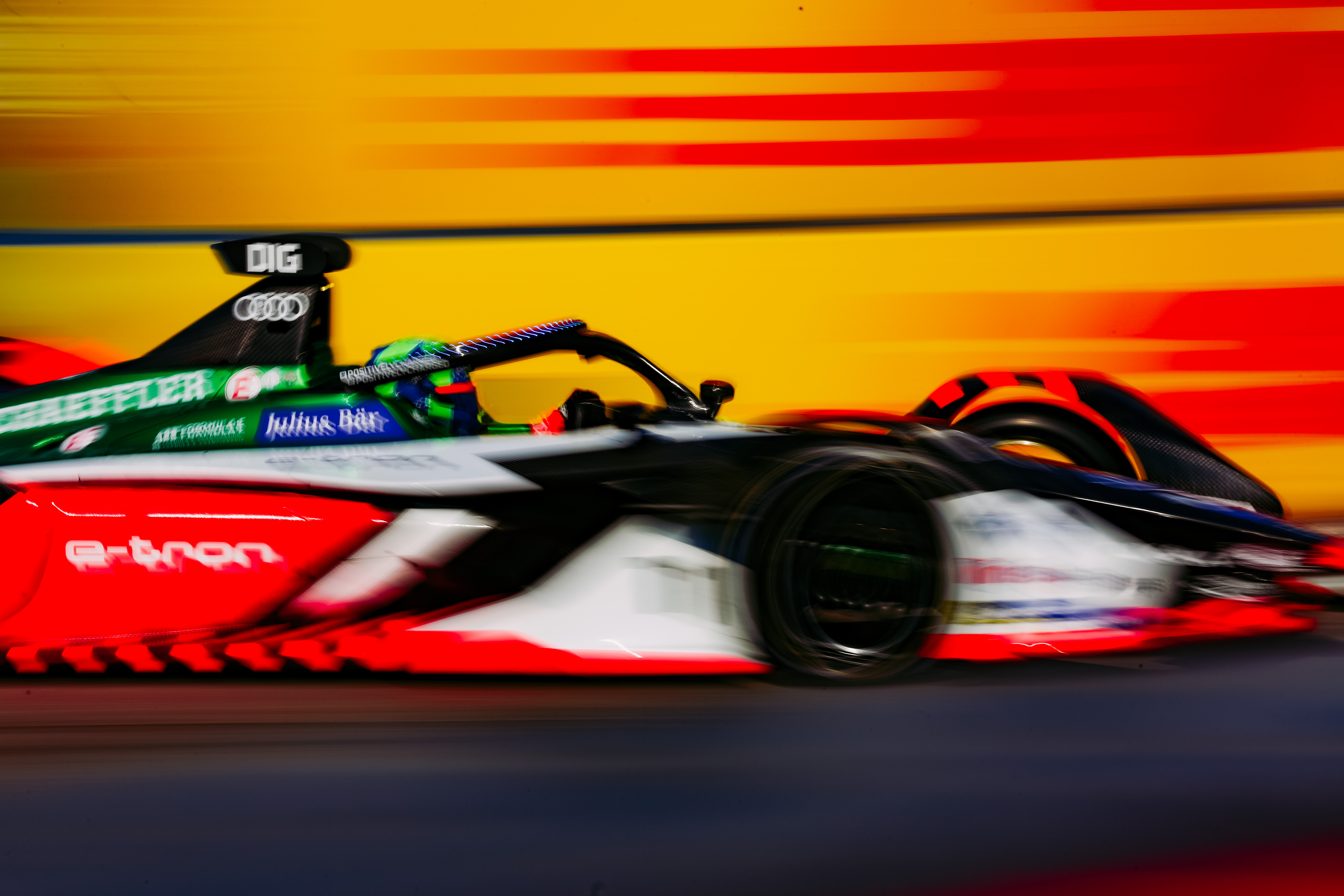 What he sees becoming more prolific is a natural reaction within consumers and enthusiasts of motorsport, away from overt technology and more towards the human achievement element: the racing drivers themselves.
"I think motorsports will become more human-centric because autonomous technology will be more developed for social mobility than the technology that we see on the racetrack," he says.
"It's a more driver-focused future, I think, because we want to see which human is able to drive as fast as possible, instead of having which manufacturer can produce the best car, which is what we currently have in F1.
"In terms of excitement and in terms of OEMs and automakers and other companies investing in a sport, I think it is still going to continue for sure for the next few years or so, but gradually it will go down."
Di Grassi reckons that manufacturers will have to find other ways of justifying investment in the technology, saying that "creating an entertainment cycle that will sustain the sport" will become vital like "NASCAR is now, in a way".
The Brazilian, who recently announced that he will only be "linked to companies working to make the world a better and less polluted place", says there is no definitive answer to how manufacturers will have to adapt their motorsport involvement but concluded that the industry was "in a transition phase and there are tricky times ahead".
Di Grassi also cited F1 as being something of confusing spearhead for motorsport at present, opining that it is not looking at the bigger picture of how relevant it will be in future generations.
"If you look at which brands are in Formula 1, there are pretty much only small brands. Even if you count Aston Martin, it's a company with a small valuation compared to a big OEM," he said.
"It's very weird looking from outside as they are trying to protect the teams that are already existing as much as they can, by putting this cap of $200million to join the series.
"But at the same time, they are kind of not looking at the bigger picture in the long term.
"I don't even know if they want to look at the big picture in the long term, it doesn't look like it.
"F1 is the leading motorsport racing series in the world by far and if Formula 1 increases the size of motorsport everybody wins, but at the moment I see this struggle, I see this different philosophy between short, medium and long term and how they are looking at the future."