This crazy pandemic-afflicted Formula 1 season has probably played its part in Lewis Hamilton finding a yet-higher level than before in clinching that seventh title.
He's had more time to reflect and work on himself. For a few years now, he has been making a conscious effort to work intensely on his weaknesses, rather than relying only on the improvisation allowed by his startling raw talent.
But the circumstances of this year have perhaps made that process even more effective. It's one of the subjects he got into during an interview with selected media including The Race at Istanbul.
At McLaren he seemed forever the gifted apprentice within the giant colossus of a team
Hamilton is a much more multi-dimensional driver than even the guy who joined Mercedes in 2013. The team has provided him with the environment in which to develop himself and play a greater part in the direction of car development.
The dynamic between Hamilton as a world champion joining a new team which had yet to scale the heights was so very different from that between Hamilton and McLaren, where he seemed forever the gifted apprentice within the giant colossus of a team that had enjoyed huge success with multiple drivers.
At Mercedes, encouraged by Ross Brawn, Toto Wolff and Niki Lauda, he was given more power, grew into his stature more fully. What we see today is the product of the resulting evolution.
He's seeking to improve his machine all the time, working with the team towards what is the ultimate car for him. Even as they come up with better aero, more power, more consistency, better tyre usage, he's still fine-honing it to himself. Not just in the routine way during a grand prix weekend, adjusting the car to the track on the day and towards Sunday. But even in the conception stage.
Simultaneously, he's developing himself, treating himself as if he were a machine, trying to unlock the maximum potential from himself.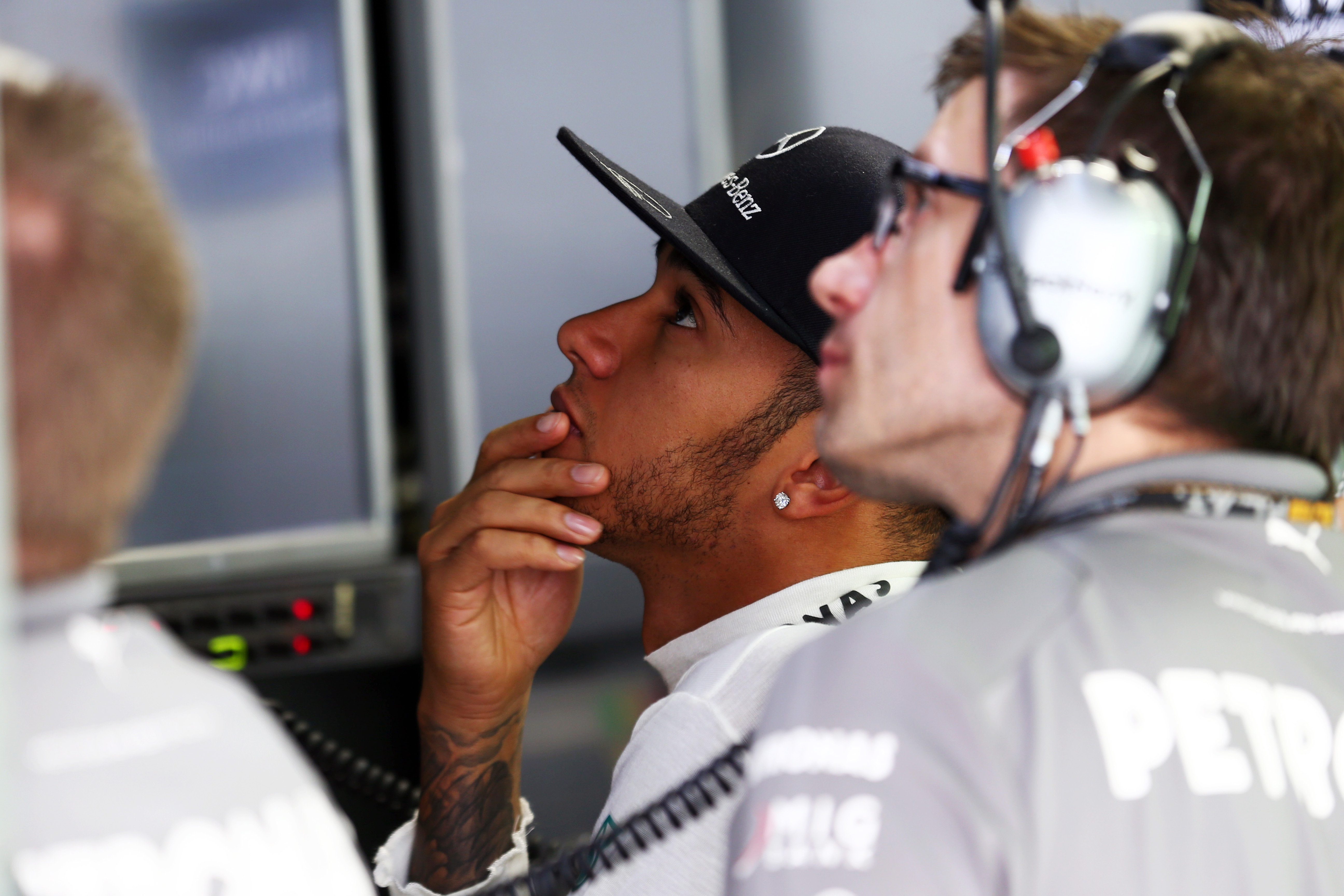 A case can be made that 2020 has been his strongest season yet. Certainly, his comments after clinching the title at Istanbul could have been read as a warning bell to the young pretenders.
"I feel like I'm just getting started," said Hamilton. "The more I race, the more I feel like I'm getting better. I think I'm understanding myself more. I know what I want from the car. I know what buttons to push.
"During a race, I'm constantly tweaking my driving style. It's like trying to find the right numbers to put together to be able to get you through the corners in a way that is faster than everyone else. That mathematics, that algorithm never seems to stop."
So, rewinding back from there, how does he reckon that seventh championship compares to the others in quality?
"I don't really remember every single year," he says. "It definitely feels like the most all-rounded highest level I've been at, yeah. It's a natural progression. You can't always get it right.
"This year, being as we've also had COVID, we've had more time to focus on areas of weakness and I would say last year [my] racing was strong, qualifying wasn't so great and I came into this season trying to make sure I kept the strengths but worked on the weaknesses. But in improving in qualifying I have managed to improve the racing, which was a bit of a surprise. I was not expecting that.
"Because we've got the same tyres again, it's allowed my understanding to evolve in how you utilise those. As the years go on, and particularly this year, I have been able to invest more in understanding the car, understanding the technical side, understanding the set-up, and on the weekend there are so many things to change and you can easily miss things.
"At McLaren, I would challenge things and they never ever listened" :: Lewis Hamilton
"Before you get to qualifying, you have not got through the lap and checked all the diff settings, you're trying to cover as many bases as possible but sometimes things are missed and you almost run out of time when you get to qualifying. You're trying to make really quick decisions.
"This year I have been a lot more efficient with that and that comes down to communication with the guys I'm working with also."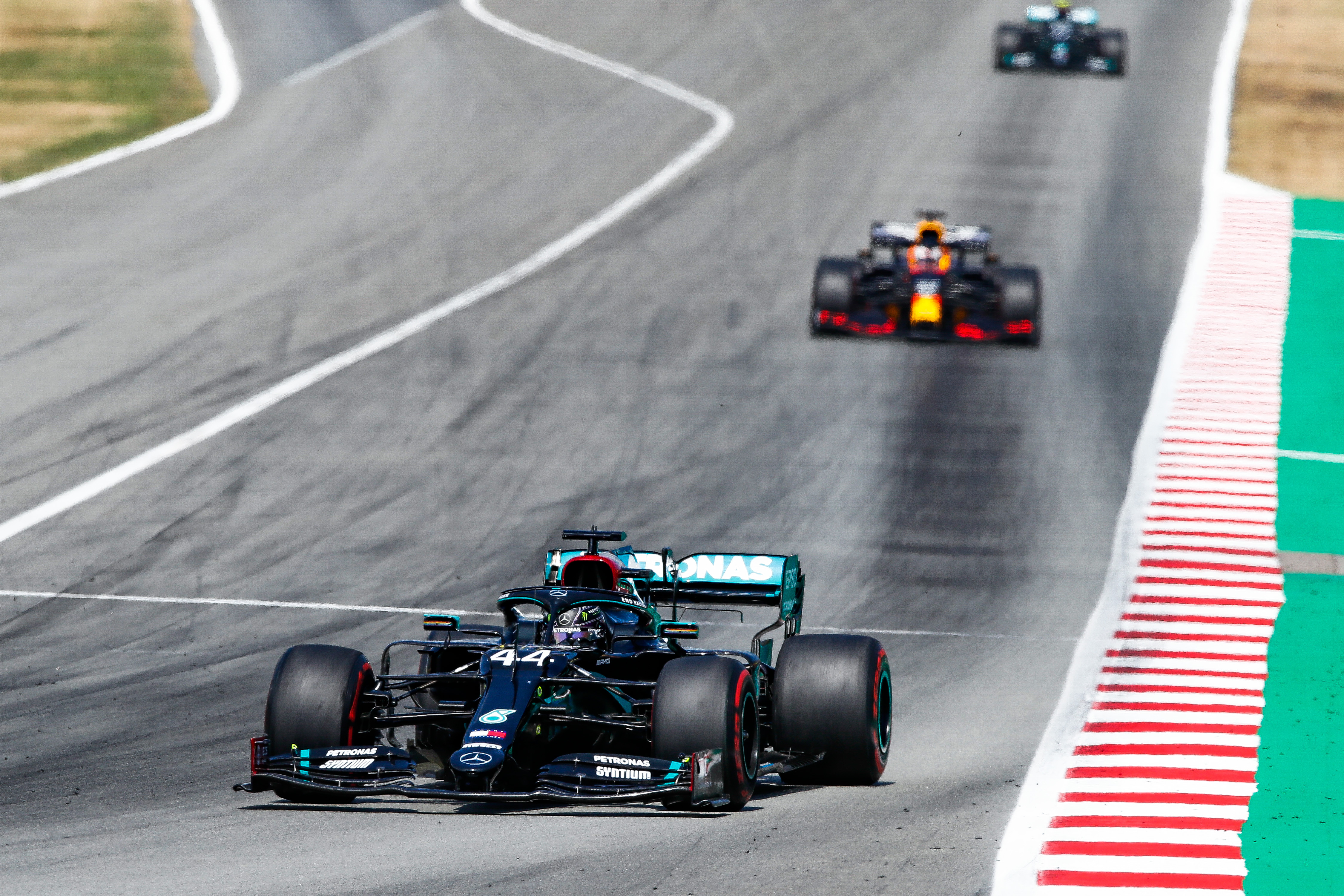 But it's that level of understanding which, beneath the radar, underpins many of the performances which are put down just to his talent or the quality of his car and team. While those things are a given, very often this year it's been Hamilton's reading of a situation that has made the difference between a possible win and a resounding one.
He was particularly brilliant, for example, in meeting the challenge of the Spanish Grand Prix – which was all about sitting on the very edge of thermal tyre degradation, of going slowly faster than anyone else but never quite nibbling past that point of stressing the tyre beyond which it was going to get into a runaway stare of ever-less grip, despite having plenty of tread left.
He sat on the very balancing point of that throughout and found himself in a heightened state, some special zone, as he met that challenge.
"It was like a clear zone," he said at the time. "The clarity that I had today whilst I was driving was… I'm sure I've had it before but… I don't even know how to really get into that zone, I don't know what… it's hard to say what helps you get into that space but of course I will evaluate this weekend and the feeling today but honestly, I felt fantastic in the car.
"It was physically challenging but in terms of not making any mistakes, delivering lap upon lap upon lap, I was in a perfect zone and that's the zone that I dream of being in… I was very, very centred in my core; got to try and get there every week, every day."
How has that gone for him since then?
"I'm still in the process of it," he says. "I'm practicing meditation, which I didn't think would be much, but… people have different ways of trying to approach things. Some people just continue to struggle with not finding the things that can heal, things that can help you gain clarity and comfort and peace and happiness. So trying things.
Portugal gave an indication of the more visible way Hamilton's dominance would play out if the tyres allowed it
"I'm reading more, and as I said, trying different meditation… Things that are definitely helping me understand myself a little bit more, and also just I've read some self-help books, which have raised points that I've not noticed in terms of patterns about my energy levels, my reactions to things.
"So just trying to understand myself more and trying to improve on areas, because I'm far from perfect, but there's been a lot of improvement in terms of my everyday life and my use of energy and my time management."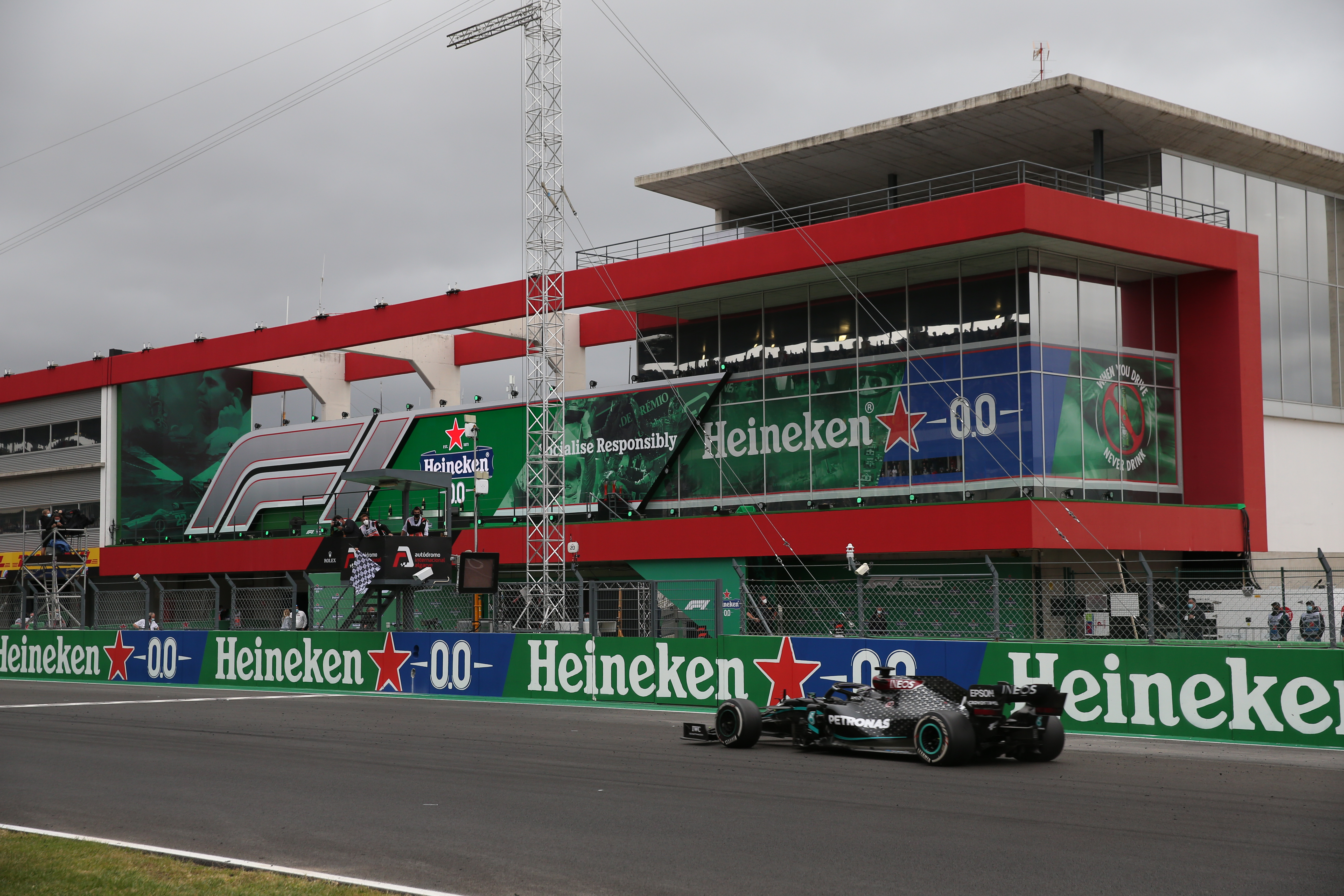 That Barcelona race was in the scorching heat of a Spanish August. But come the cool conditions of Portimao in October, the tyres for once allowed everyone to push.
In these conditions the tyres behaved exactly as the drivers have been dreaming of – they could be pushed hard for the full distance. Yes, they got gradually slower as they wore. But running flat-out – rather than a second or so off the pace to keep the thermal degradation at bay – was the fastest way to run the race.
Hamilton won by 24 seconds, having passed and pulled away from team-mate Valtteri Bottas who afterwards seemed uncomprehending.
The more typical Pirelli-era way of winning is just to stay out of undercut range of the following car but never to extend beyond that, so as to save tyre life, maximise stint length and end-of-stint performance and not leave yourself vulnerable to a safety car.
Portugal was more like an old-school race and gave an indication of the more visible way Hamilton's dominance would play out if the tyres allowed it. His winning by smaller margins can be mistaken to the casual viewer as his superiority being smaller than it really is.
But it's in his approach outside of the race weekend that the Hamilton of today is quite different to that of the McLaren years.
"Looking after tyres is not just how you drive it, it's also what the team do," he says.
"I've challenged the guys a lot, and there have been times when I have been wrong. But I'm totally fine with being wrong" :: Lewis Hamilton
"When I first started here, I was always challenging things. At McLaren, I would challenge things in terms of how they prepare the tyres and tyre temperatures and all these sorts of things and they never ever listened. They just did their thing.
"When I joined this team, I had a lot of battles in wanting to try different things… you can develop a set-up but the tyres have a huge amount of time in them and how do you get all the potential out of them on a single lap but also in a long run? And there's things the car does that makes the tyres… both in set-up but also in the aero package and how you can look after the tyres.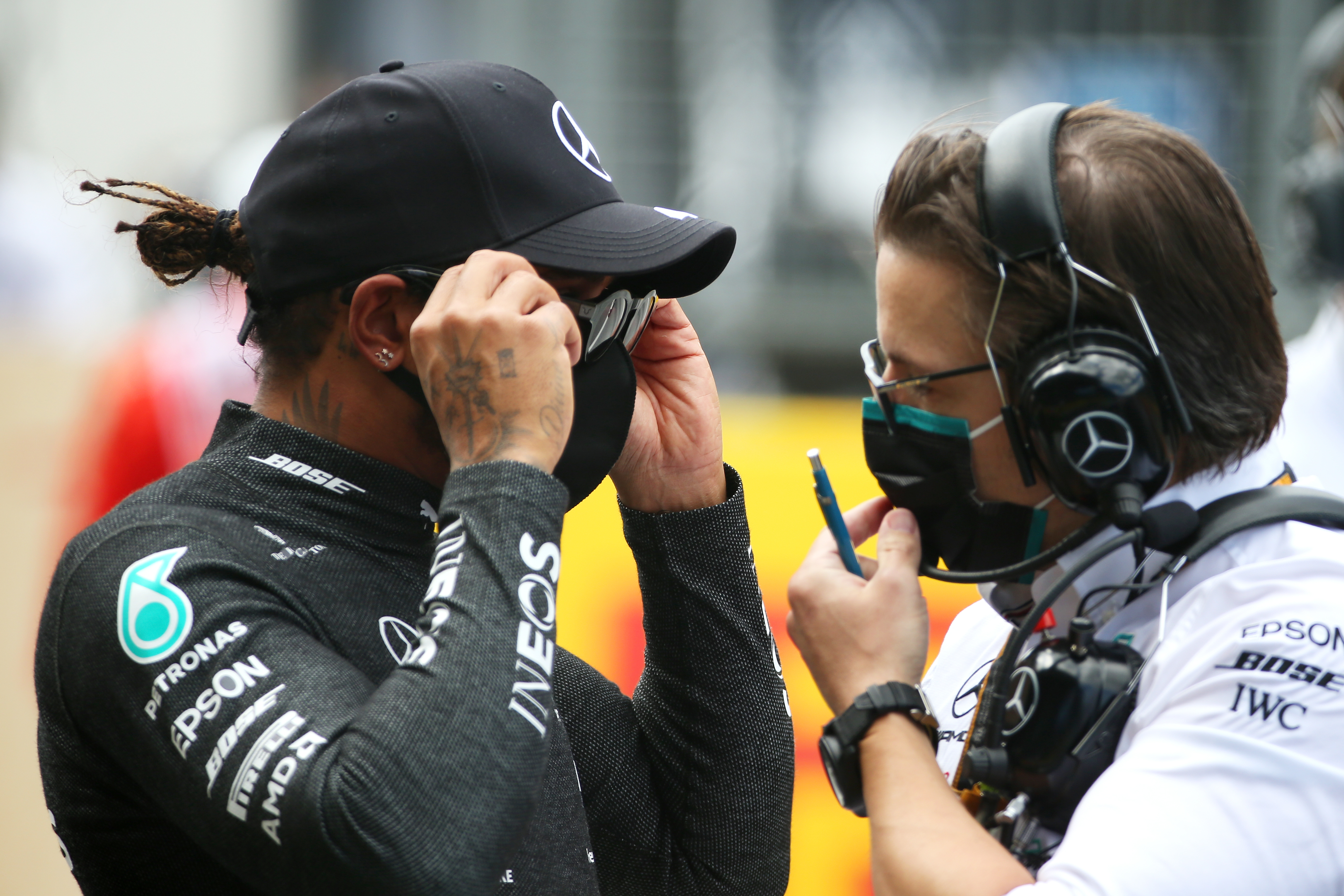 "I applied a lot of pressure on the team in terms of where I want the aero balance, for example. I have had them shift that since 2014. We have been shifting it bit by bit. The team will have a simulation that will tell you what the best car is, but it can't do what I can do. It doesn't have the feeling also.
"But I've also had to do a lot of learning. I've challenged the guys a lot, and there have been times when I have been wrong. But I'm totally fine with being wrong. That's a part of learning.
"But getting them to think out of the box and try different things, they're really moved in that direction. And then you have a good result or good race and you're like: 'See – if we're more open to ideas, even if it sounds crazy, let's be more like that moving forwards.'
"That's one of the elements that's helped us to continue to raise the bar because we have a better approach than perhaps they did before I was here and perhaps we did when I started here."
He clearly takes a great deal of satisfaction from seeing the fruits of that thought and input.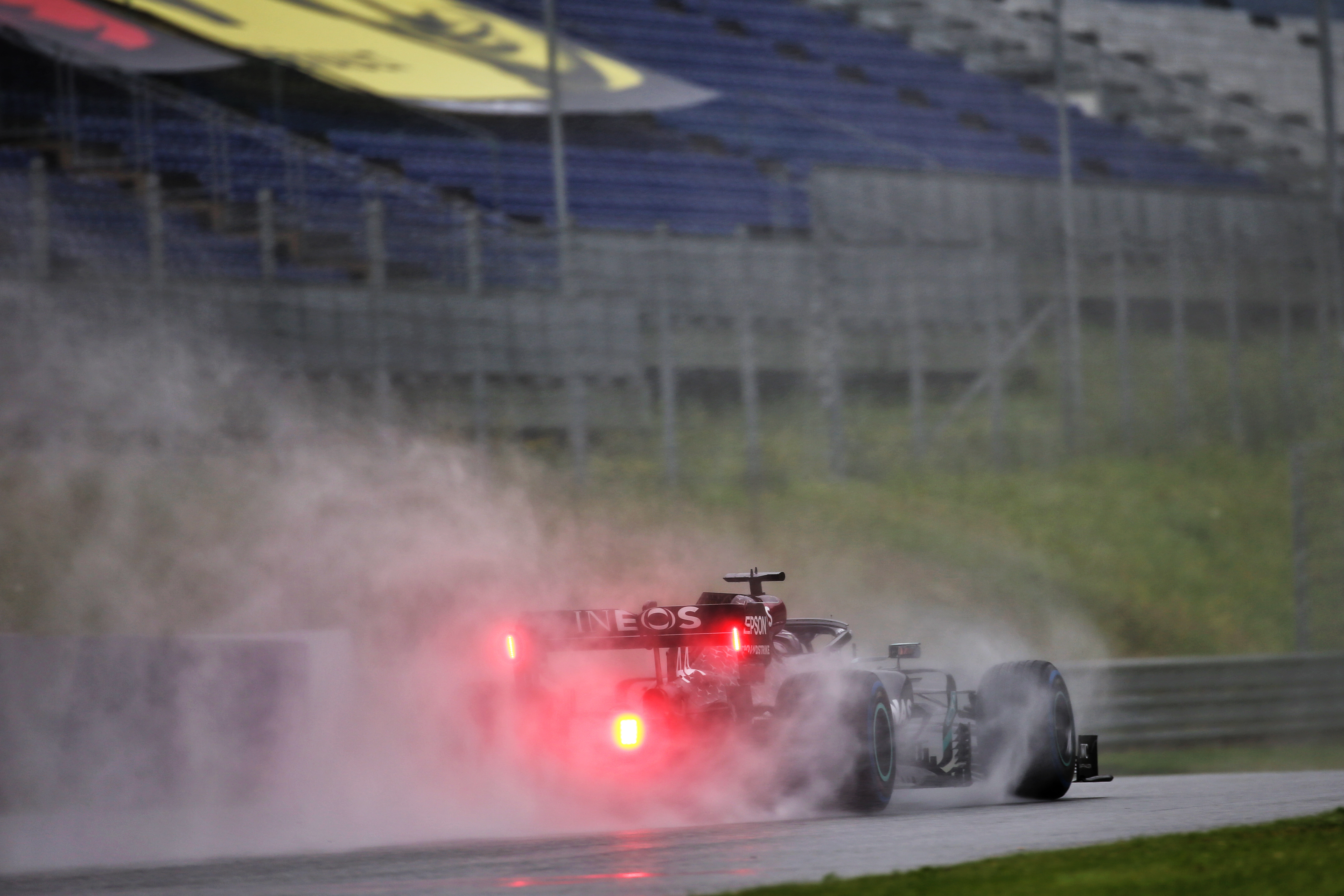 But how does that compare with the visceral thrill of a qualifying session like that of the Styrian Grand Prix, track absolutely awash, car jumping from puddle to puddle, trying to judge grip ahead of the corner and committing to it, a purely instinctive, of the moment, challenge? One in which he emerged on pole by 1.2 seconds.
"I don't think there's one that gives me more than the other," adds Hamilton. "When it comes to pure racing ability and driving ability in wet qualifying, I love days like that. Because it's literally all about feel and less about set-up or tyre temperatures, those sort of things, more basic, more standard.
"In terms of helping develop the car, that's something that I think that young drivers… I never fully understood, as a young driver not in the team, what it was that Michael [Schumacher] did in the team. It's difficult for young drivers to understand what Michael did, what I'm doing now.
"They just see a good car. But now [that] I'm approaching where Michael was I understand what he did with his team. I'm sure it's similar to what I've had to do.
"We've been winning with the longest car since 2017 and the other teams are so stuck in the way they do things" :: Lewis Hamilton
"You have to be the rudder. You have this powerful group of intelligent, impassioned people and of course you have the head of the team, which is the main rudder.
"But in terms of development, how to get the car to go further and work with the characteristics of the driver; that's my job and I'd say I'm definitely very, very proud of that. Unfortunately, people don't get to see all that in the background."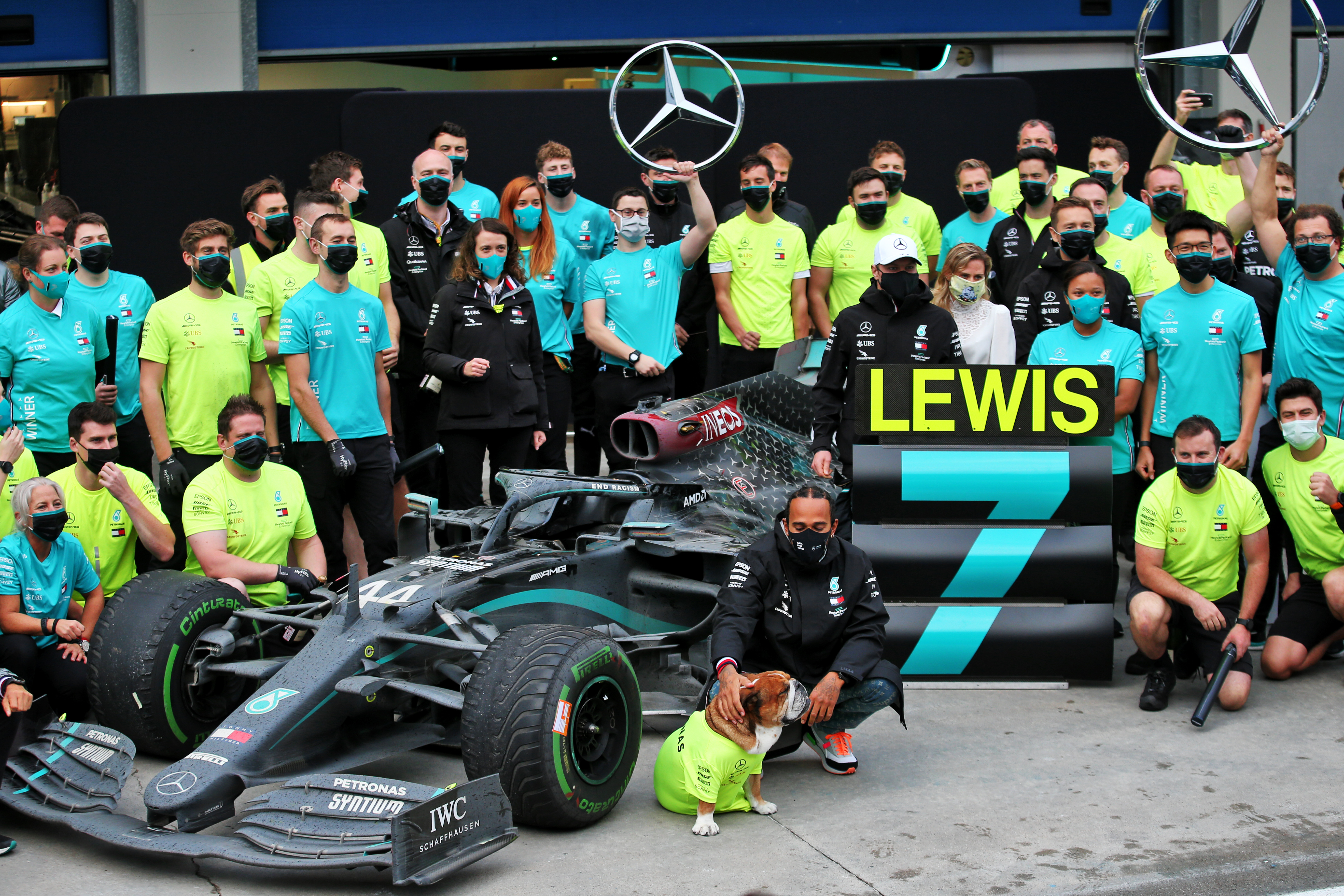 He goes on to give some insight into how that process works on a day-to-day level.
"Generally every week I see the team or Facetime or Zoom call with Bono and the engineers. I ask for different people in the team to join those meetings. I'm always fully up to date with where the future car is and what the limitations are and what they're trying to focus on.
"Sometimes I'll go to the windtunnel and ask them, I'll say to the head aerodynamicist, 'OK, take me round the car, I'm fascinated by what you guys are working on', and they'll tell me the troubles and obstacles they've come across and – not so much now but in the past – they might say, 'oh, we're working on this area', and I'd say 'but that's not the issue, what are you working on that for?' And it turns out something got lost in translation and so I've been able to correct it.
"Any athlete that is at the top of their game, you could always say it is going to be hard to raise the bar. The easiest thing is to let it slip. But it is not like I am new to this" :: Lewis Hamilton
"I've always found that a good and quite a useful use of time because then, that guy's the leader of the whole aero group, and rather than hearing it through the grapevine about what's needed, I've told him direct.
"So the winter, that's when I sit down with Bono and the guys and I always ask them at the end of the year, 'I'm so proud of you guys and it's important to enjoy the success but also I want you write down the critical things you think could be better this year'. And I do the same.
"Then we share those and we put in place plans, what we can change in our dynamic in terms of doing it differently when there's more sessions together.
"We go through the lesser things we cover in our sessions and we'll say, 'this one's less important, take that piece out because that just wastes five minutes, let's put in things that are actually going to produce performance'.
"Engineers often think they know better than the driver or perhaps sometimes don't feel comfortable listening to the driver, I don't know.
"That was the best thing when I joined this team. I don't come in saying 'do this, do that'. But I might say, 'OK here's a thought. How about this, how about if we did that? This would be better'. And it's become more of a collaboration.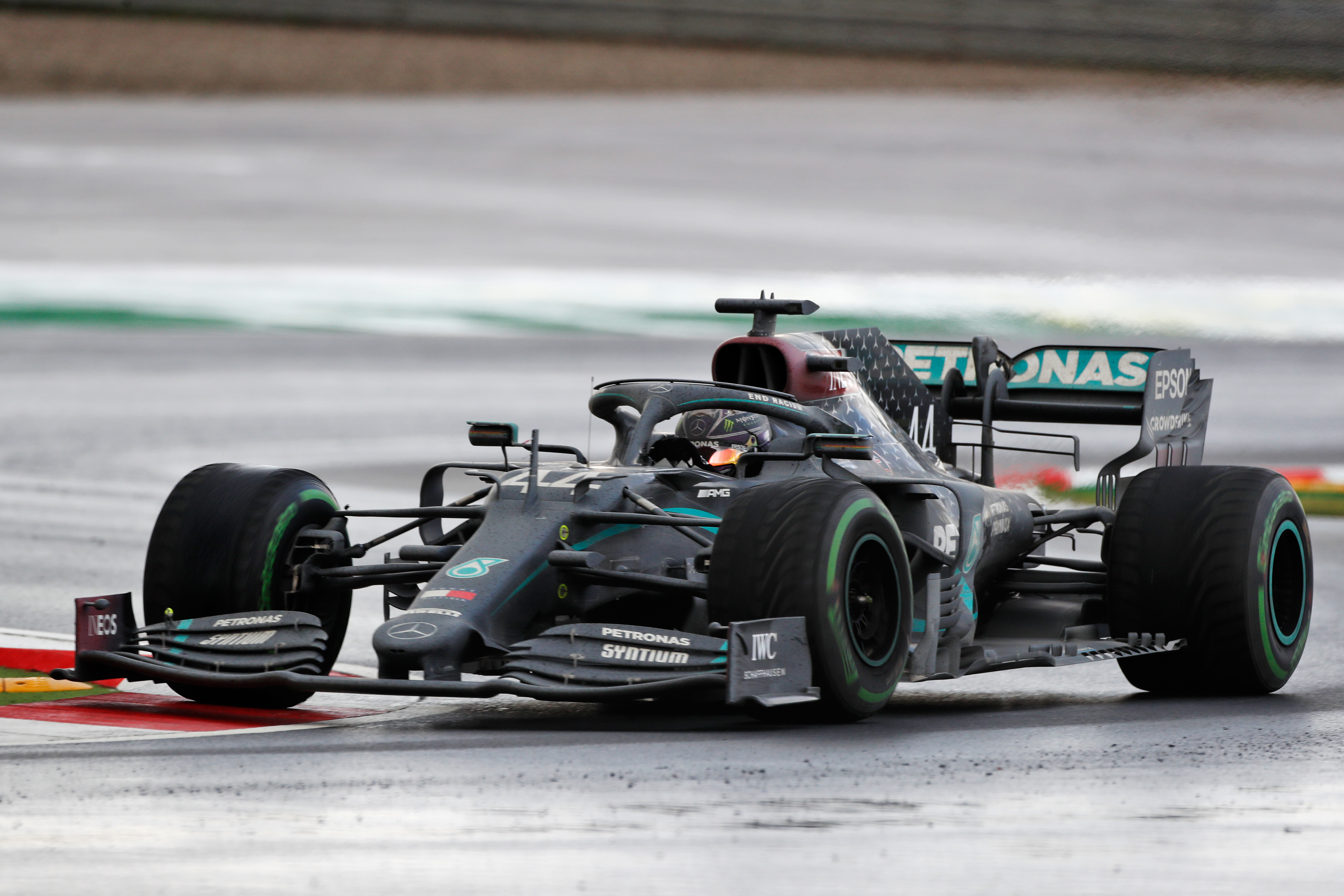 "So you feel like you're climbing together and there's been less pushback. With last year's car for example, we had the longest car. It's definitely been a bit of a surprise to see that none of the other teams have gone to the long car. We've been winning with the longest car since 2017 and they're so stuck in the way they do things, still going to keep their car shorter.
"Being that it's a long car, it's obviously got great downforce but it's not as nimble as a shorter car and last year our car was good through medium- and high-speed corners but was quite poor in low-speed corners. The car would not rotate as well as we'd like.
"I've always preferred a more positive front end in the car. But there's a limitation with these tyres. The front has a limitation, the rear has a limitation, grip-wise. There's saturation, there's thermal deg and there's only a certain amount you can do with the mechanical balance before it affects the other end. It's like a see-saw.
"Last year our car was definitely very, very strong at the rear and the car was generally driven by the rear end and the front was a lot more understeery last year, you struggled a lot more when you go over the tyre, and no matter how much we put the mechanical rearwards it wouldn't really fix it."
But when he first tried the new car in testing, Hamilton felt that despite the significant change in the W11's concept to get around that basic limitation, that feeling was still there.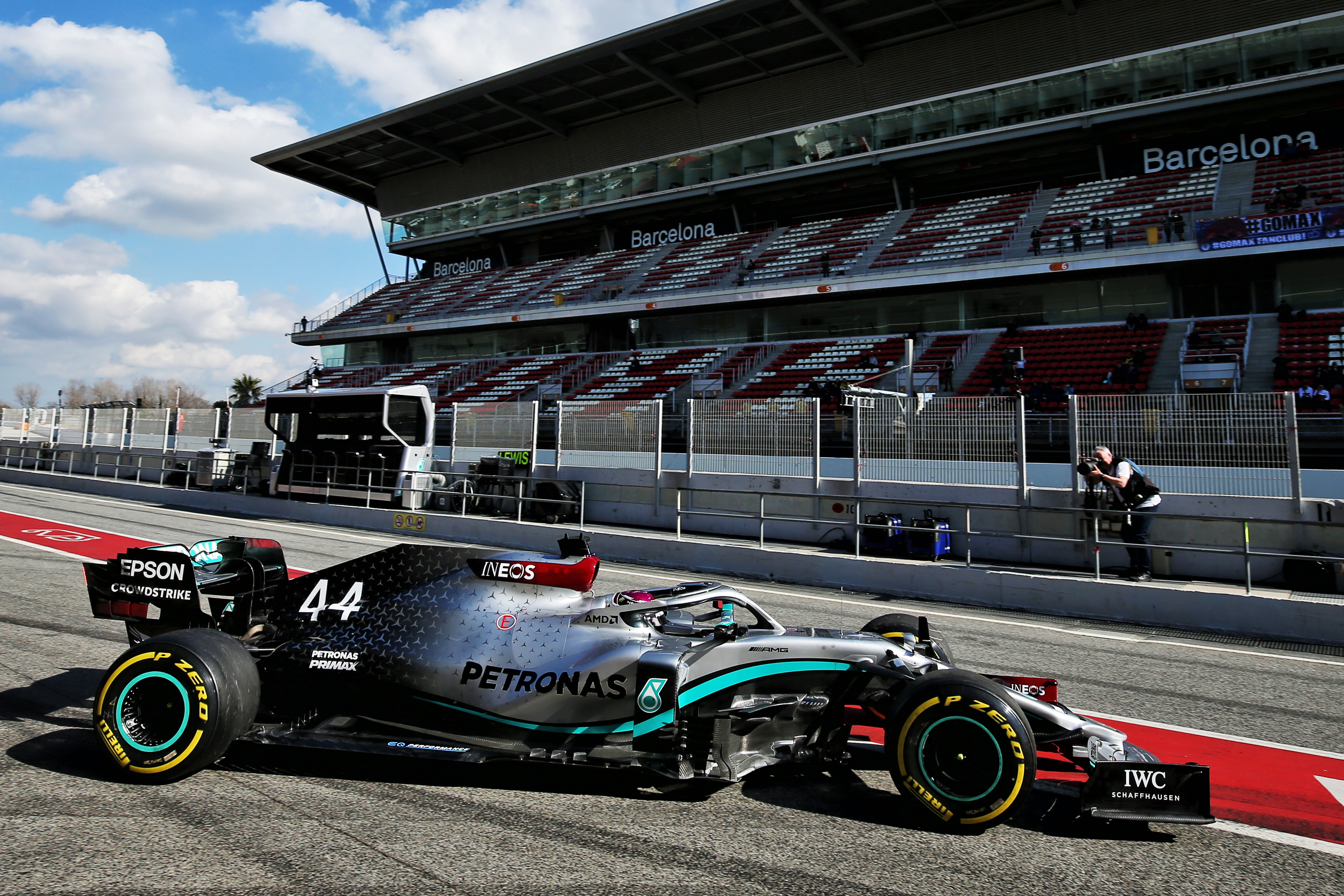 "It still had similar characteristics," he explains. "I had some challenges that I put towards the team in terms of how we set the car up which changed that… it's difficult to say too much but … that difficulty we had last year with the car rotating, we don't have that problem any more.
"Over the winter we fixed it and moved the aero balance more rearwards so the car was shifting different and also at different steering angles and different yaw. So it definitely is working a lot better."
Is there any room for further evolution?
"For sure," he says. "Any athlete that is at the top of their game, you could always say it is going to be hard to raise the bar. The easiest thing is to let it slip. But it is not like I am new to this. I know what I need to do to get myself in the right headspace and physically in the right place also.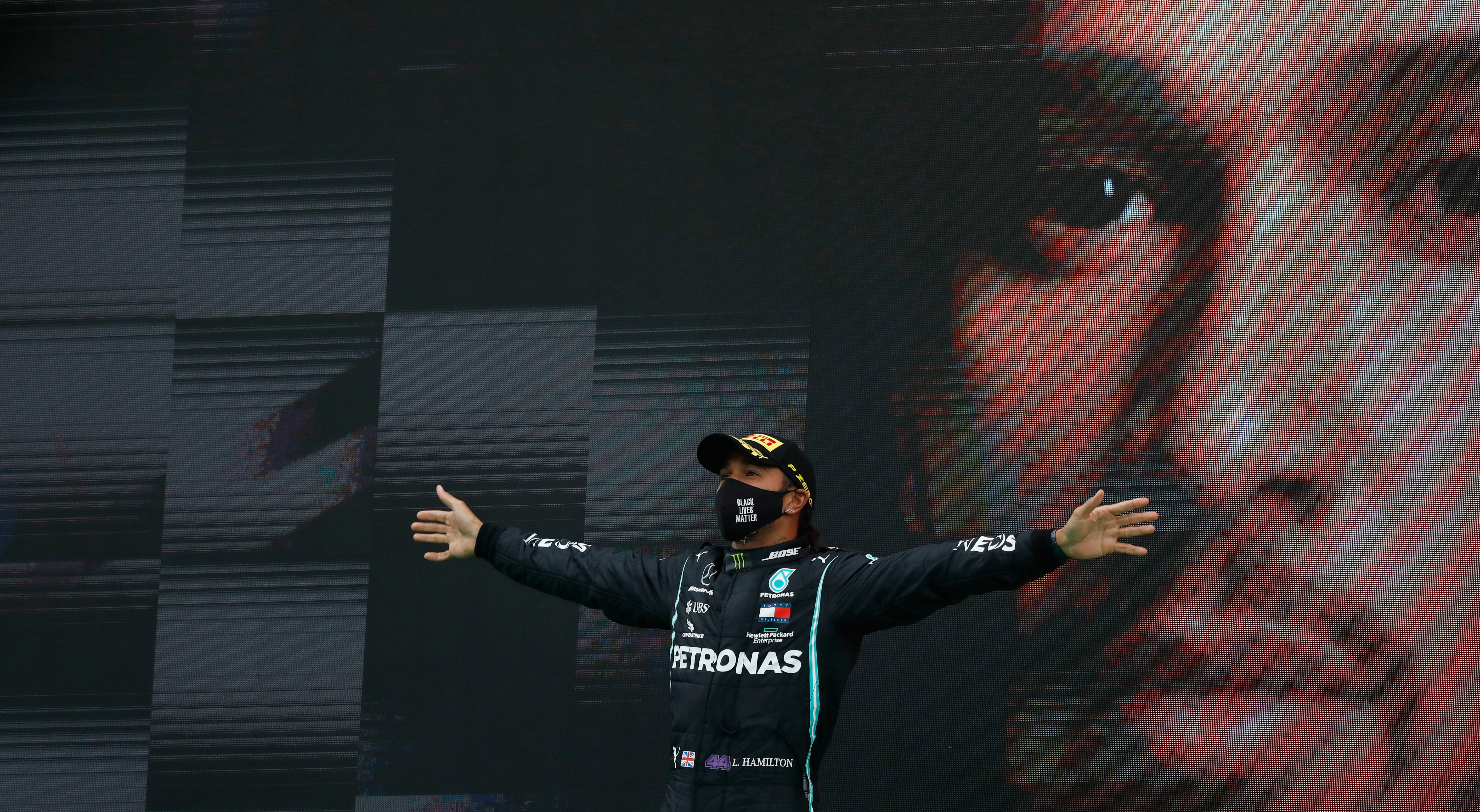 "I don't really see it being an issue of keeping consistency but it is much smaller increments in terms of raising the bar.
"I don't really know whether it can get any better. The racing, for example, is super-strong. But there are still elements that could be better. But not everything is easy to improve on."
Lewis Hamilton the seven-time world champion may turn out to be just the platform for Lewis Hamilton the campaigner – for the environment, for racial equality and human rights. That's probably the next stage of his evolution.
The question is, at 35, how long the racing driver part of him can keep evolving before the next stage of his life begins.